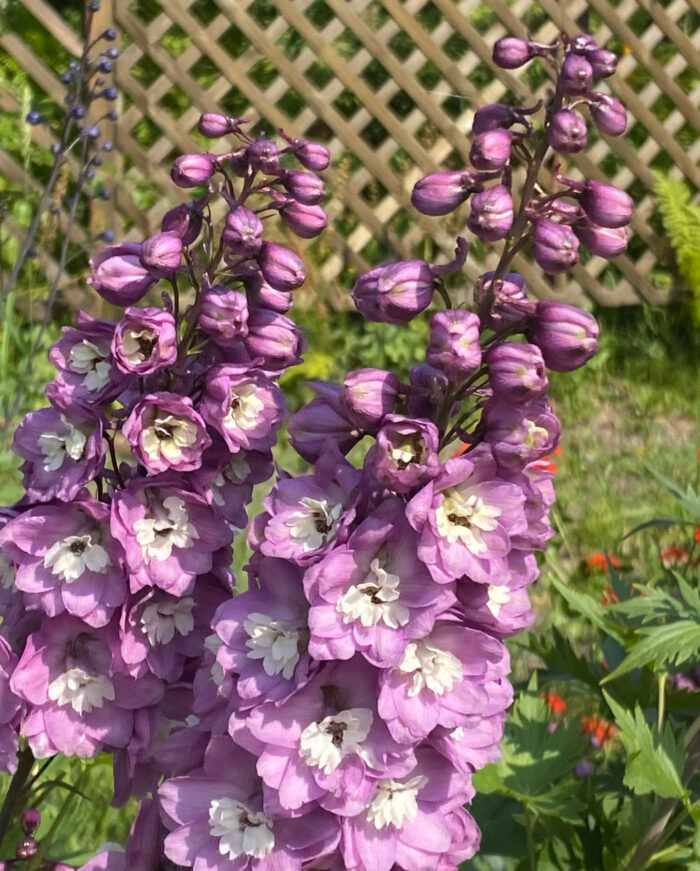 My name is Fran, and I live in Massachusetts. I have submitted my home garden before, but today I'm sharing photos for GPOD on the Road. My husband and I were very fortunate to travel this past summer and visit at least seven different gardens. We traveled to Florida, Alaska, and Vancouver, and places in between. Butchart Gardens, Longwood Gardens, and others in New York City and Florida were beautiful, detailed, and inspiring, but the garden that spoke to us was the Botanical Garden at the University of Alaska in Fairbanks. The garden's mission is to educate and to research and develop flowers, shrubs, grains, fruits, and vegetables that are adapted to the unique climate of the Land of the Midnight Sun. Here are photos of the garden's beautiful plantings.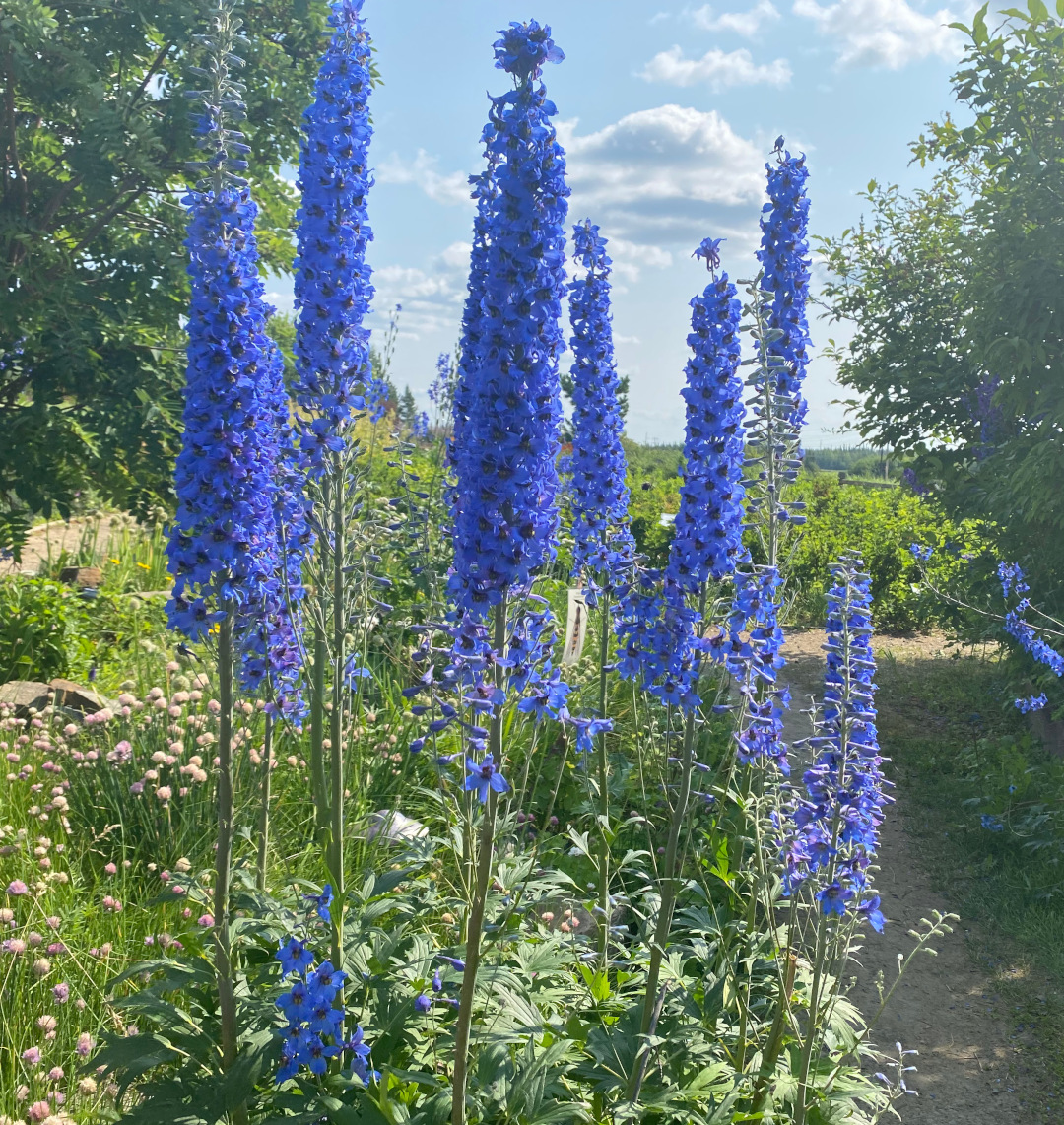 Fairbanks sits at the edge of Zones 1 and 2. That is COLD, but these beautiful flowers are proof that you can have an incredible garden anywhere; it is just a matter of choosing the right plants for your space. These delphiniums (Delphinium elatum) thrive in Alaska's long, cool summer days to make an over-the-top flower display.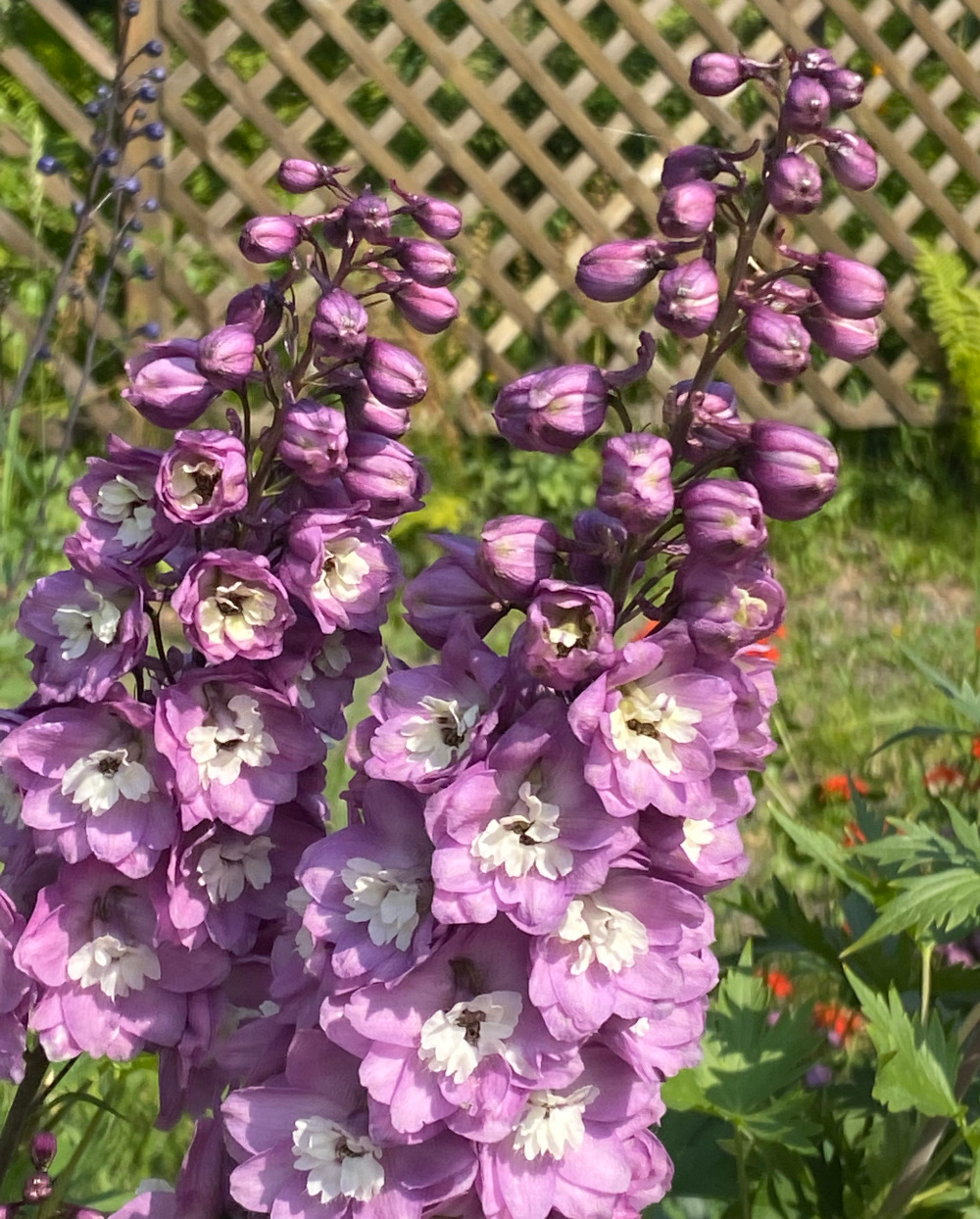 Delphiniums hate hot summer weather and are a perfect choice for northern gardens.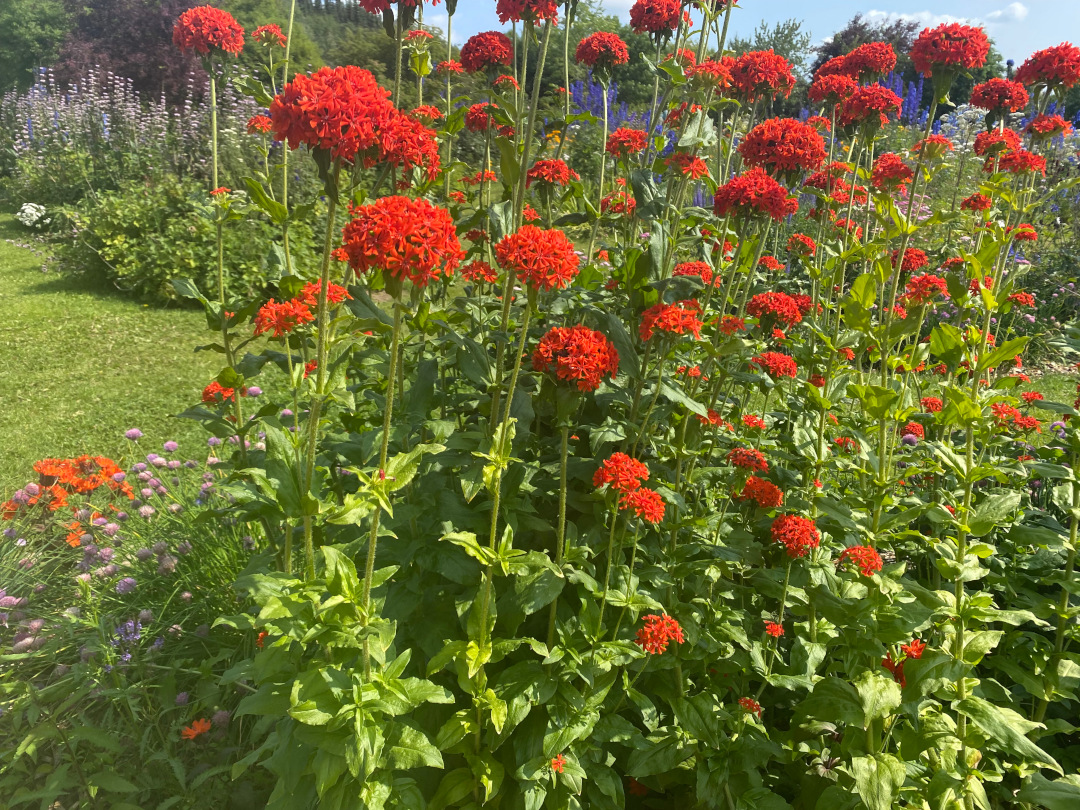 Going by the common names of Maltese cross or scarlet lychnis, this Silene chalcedonica gives a brilliant display of blooms in summer. Most references list it as hardy in Zones 3–9, but clearly it is thriving here in Fairbanks.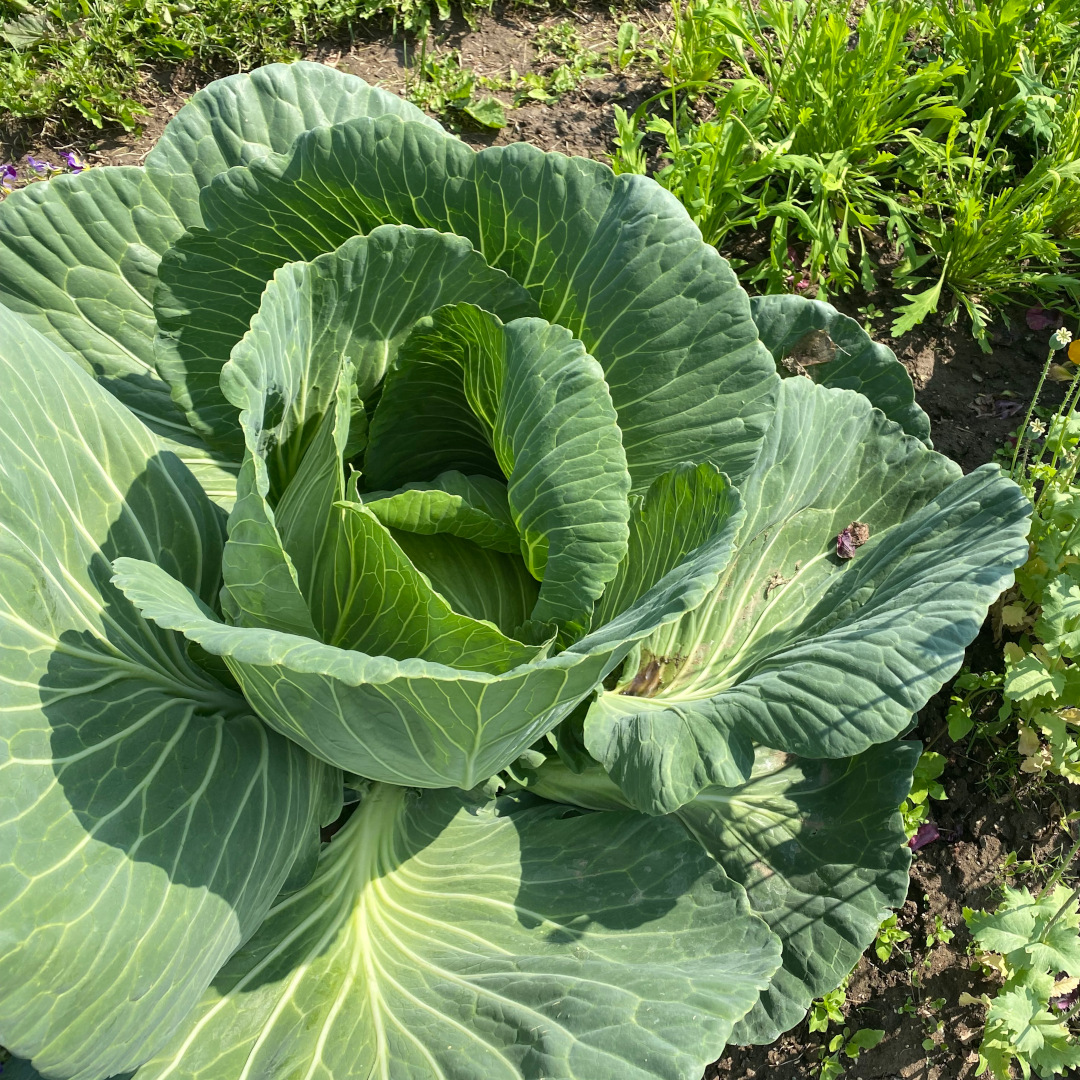 The extremely long day length in the summer combined with cool temperatures provide conditions to grow some of the biggest, happiest cabbages in the world.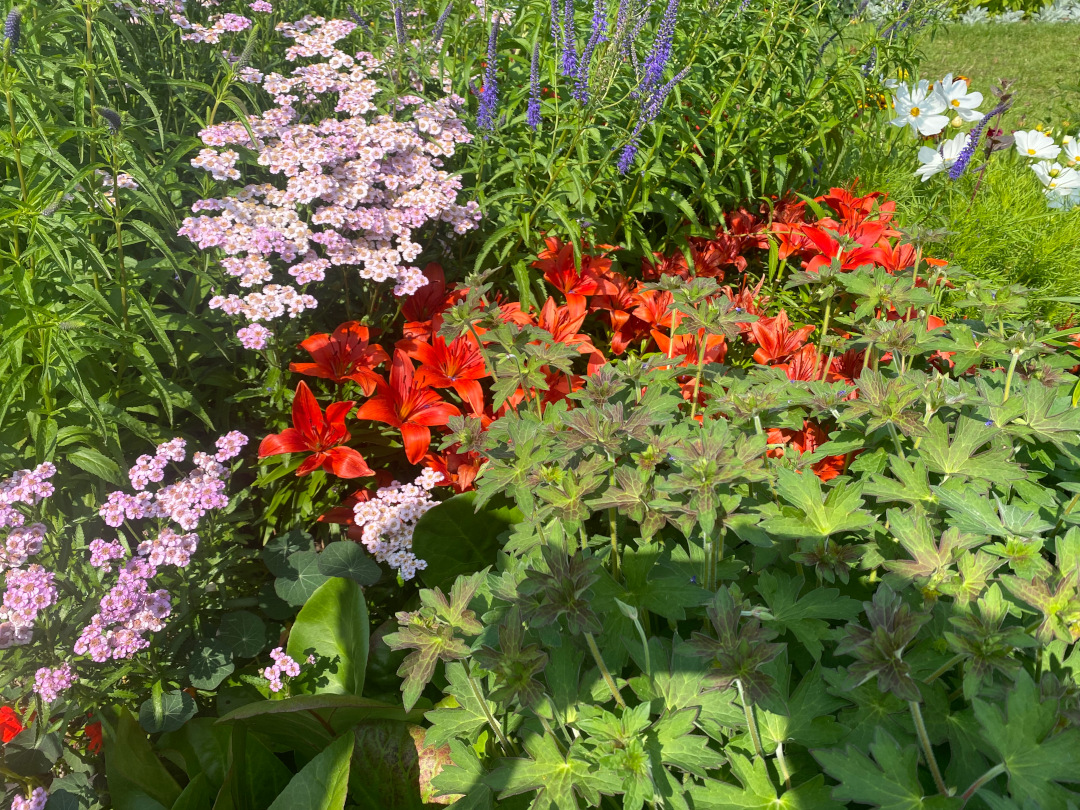 Asiatic lilies (Lilium hybrid) and pink yarrow (Achillea milliflorum) blooming their heads off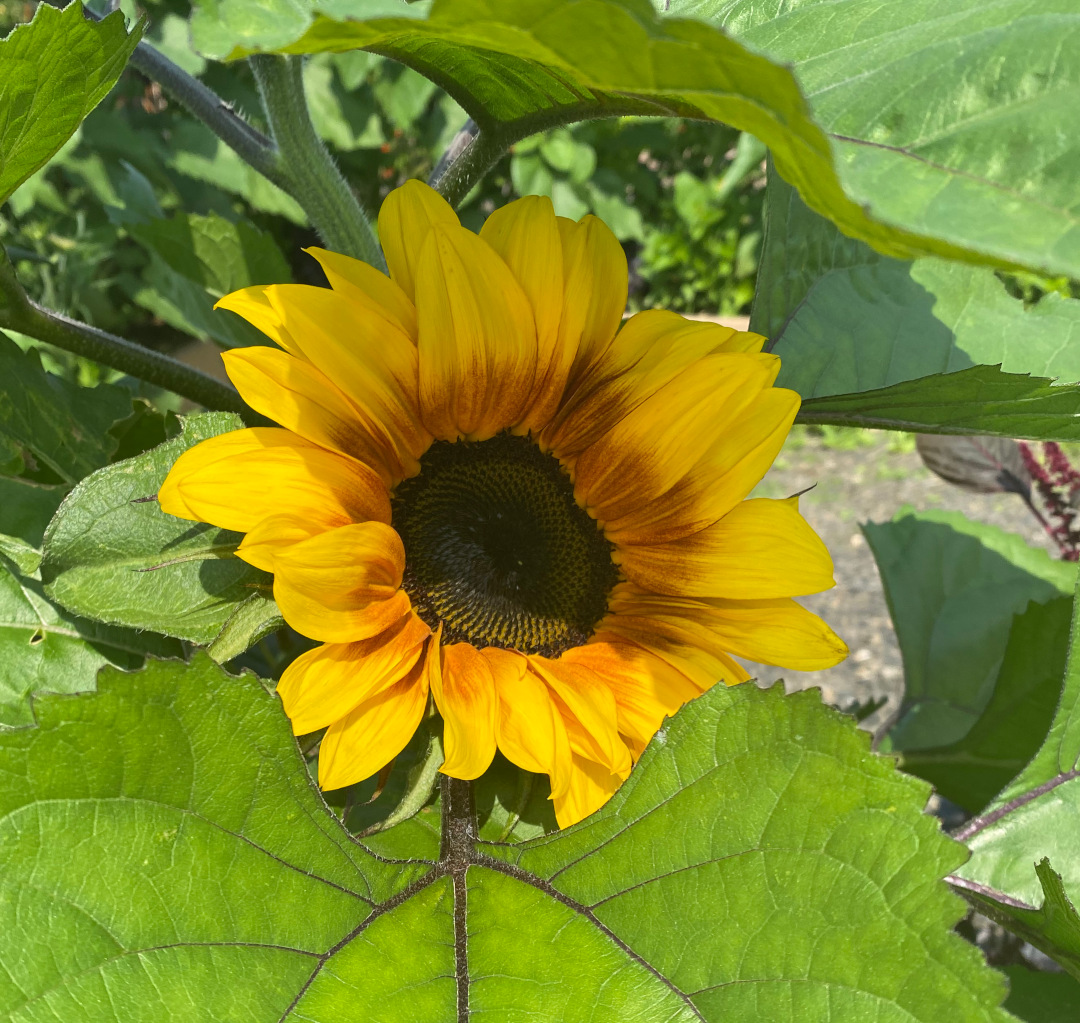 Annuals like this sunflower (Helianthus annuus) work great in a cold climate because they don't attempt to survive the winter; they just set seeds and move on!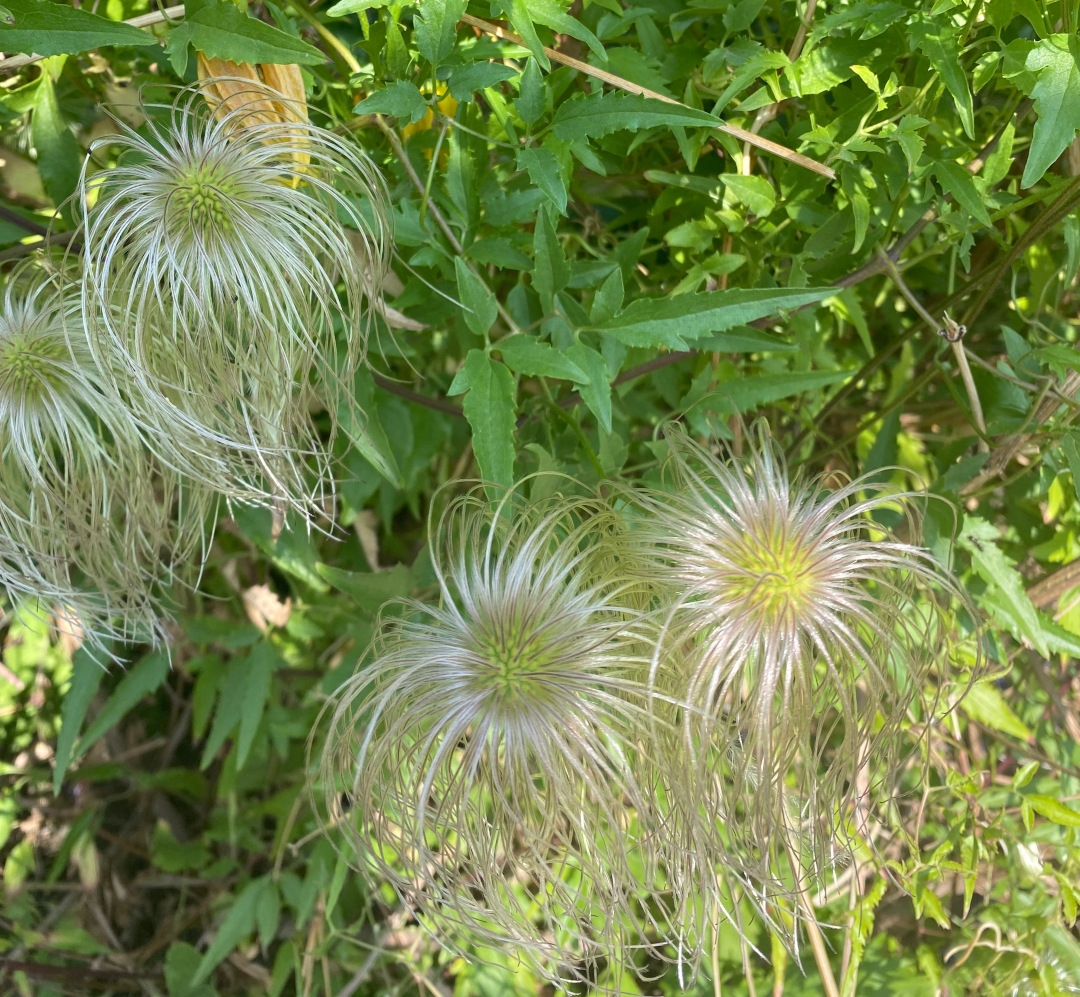 Clematis are usually grown for their showy flowers, but the silky seed heads can be just as beautiful and longer lasting in the garden.
Have a garden you'd like to share?
Have photos to share? We'd love to see your garden, a particular collection of plants you love, or a wonderful garden you had the chance to visit!
To submit, send 5-10 photos to [email protected] along with some information about the plants in the pictures and where you took the photos. We'd love to hear where you are located, how long you've been gardening, successes you are proud of, failures you learned from, hopes for the future, favorite plants, or funny stories from your garden.
Have a mobile phone? Tag your photos on Facebook, Instagram or Twitter with #FineGardening!
Do you receive the GPOD by email yet? Sign up here.