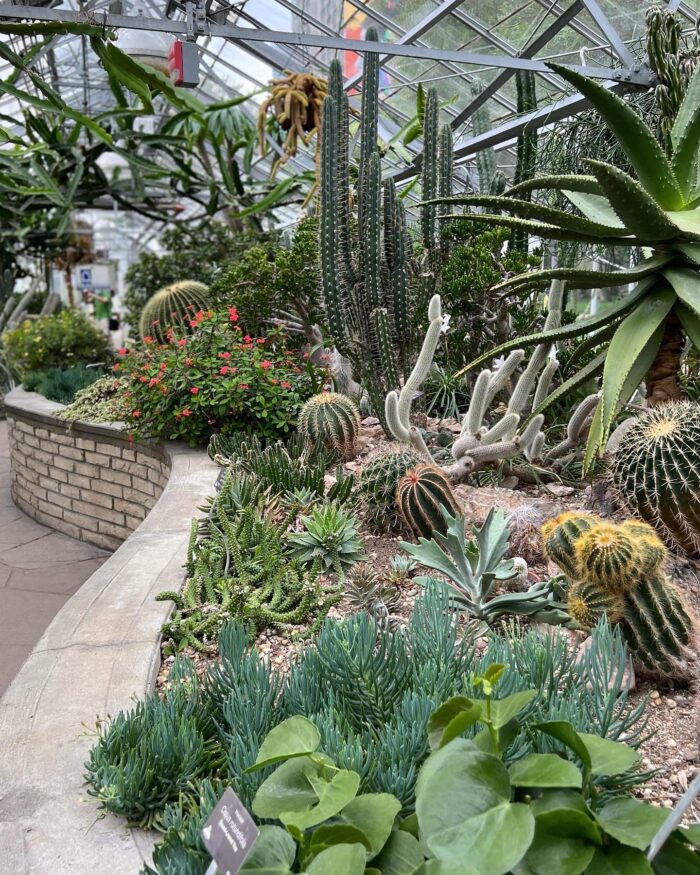 This summer, friend of the GPOD Cherry Ong had a chance to visit the Allan Gardens Conservatory in Toronto. These are some shots from the tropical and arid houses.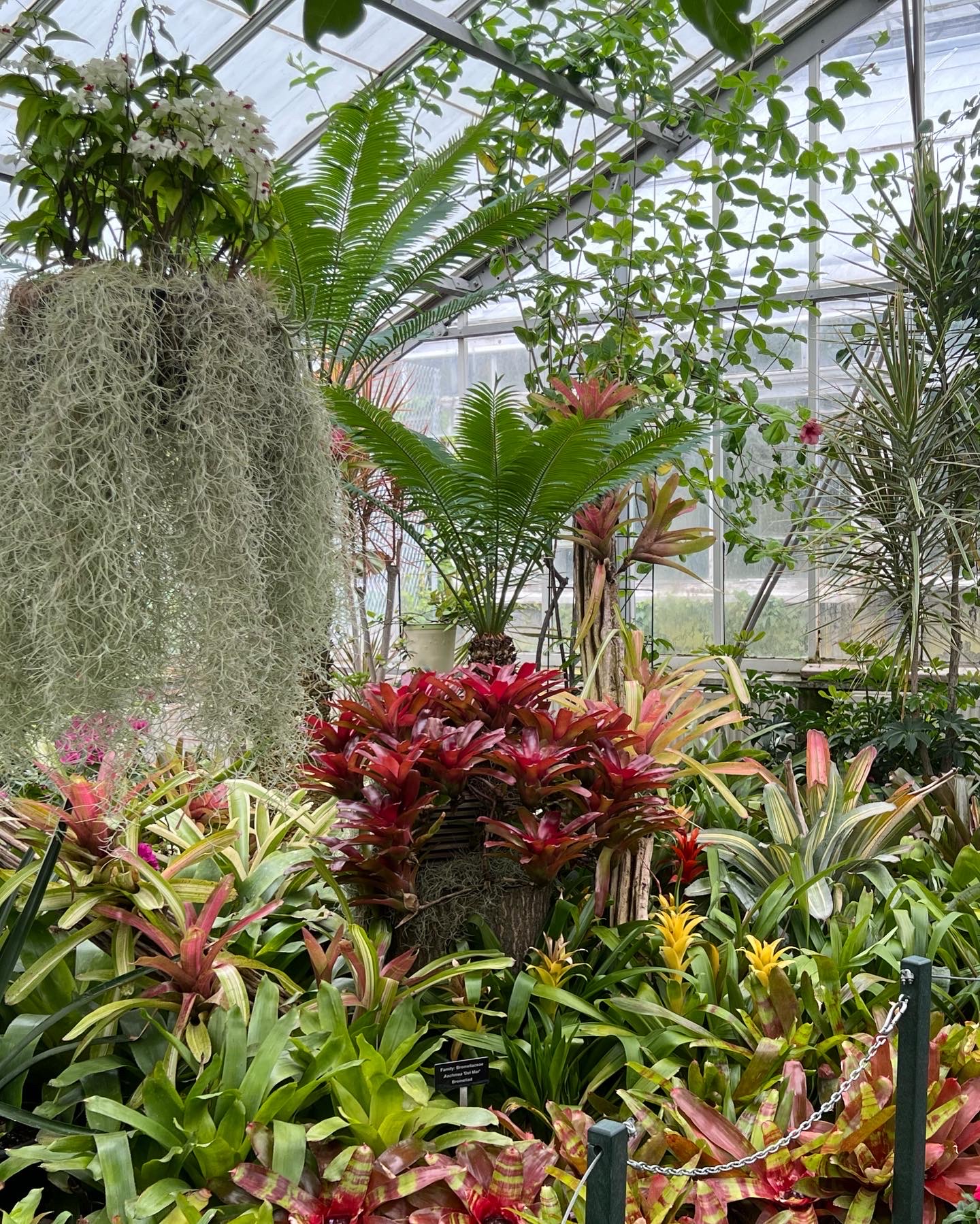 This conservatory isn't just a collection of exotic plants, but they are arranged together as a beautiful garden. Here, members of the bromeliad family show off their colorful, sculptural foliage and flowers.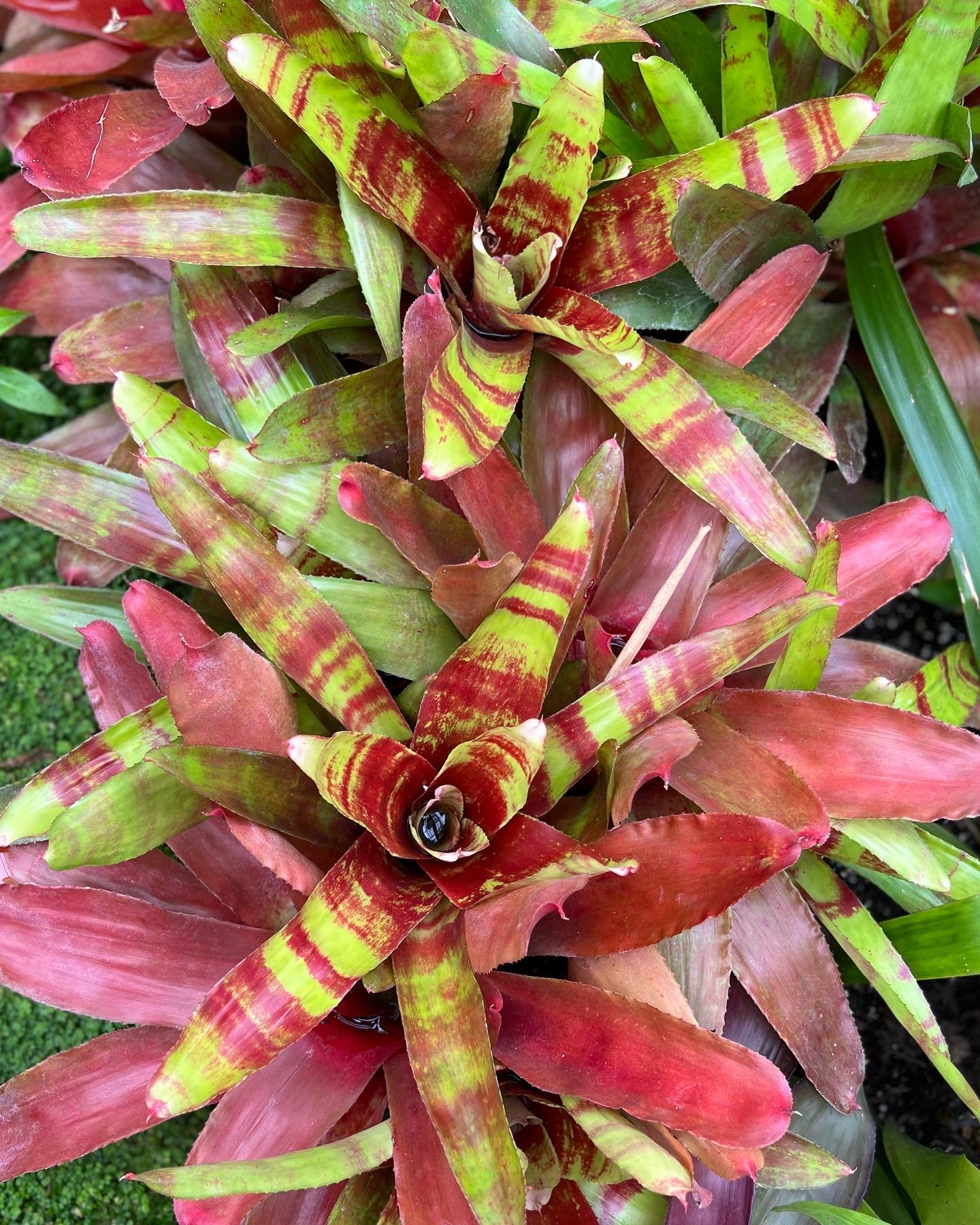 This bromeliad's foliage is as colorful as any flower. Many bromeliads live in the wild on the branches of trees in tropical forests, and many live happily as houseplants.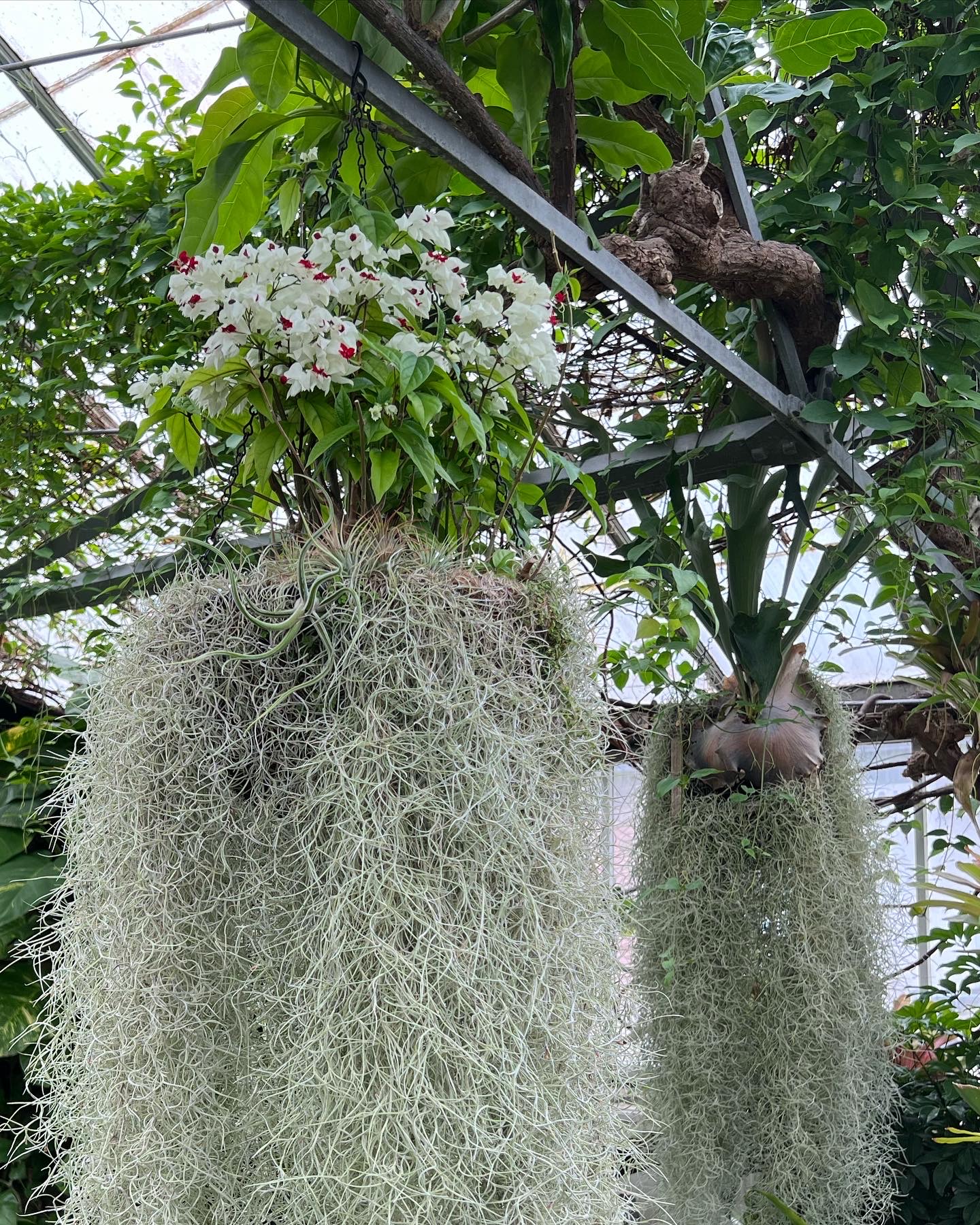 That tumbling cloud of gray foliage is Spanish moss, which, despite the common name, is neither Spanish nor moss but is actually a bromeliad, Tillandsia usneoides, that is native to southeastern North America. The gray fuzz on the narrow leaves is actually how they absorb water from the rain (or, in a conservatory, from the spray of a hose).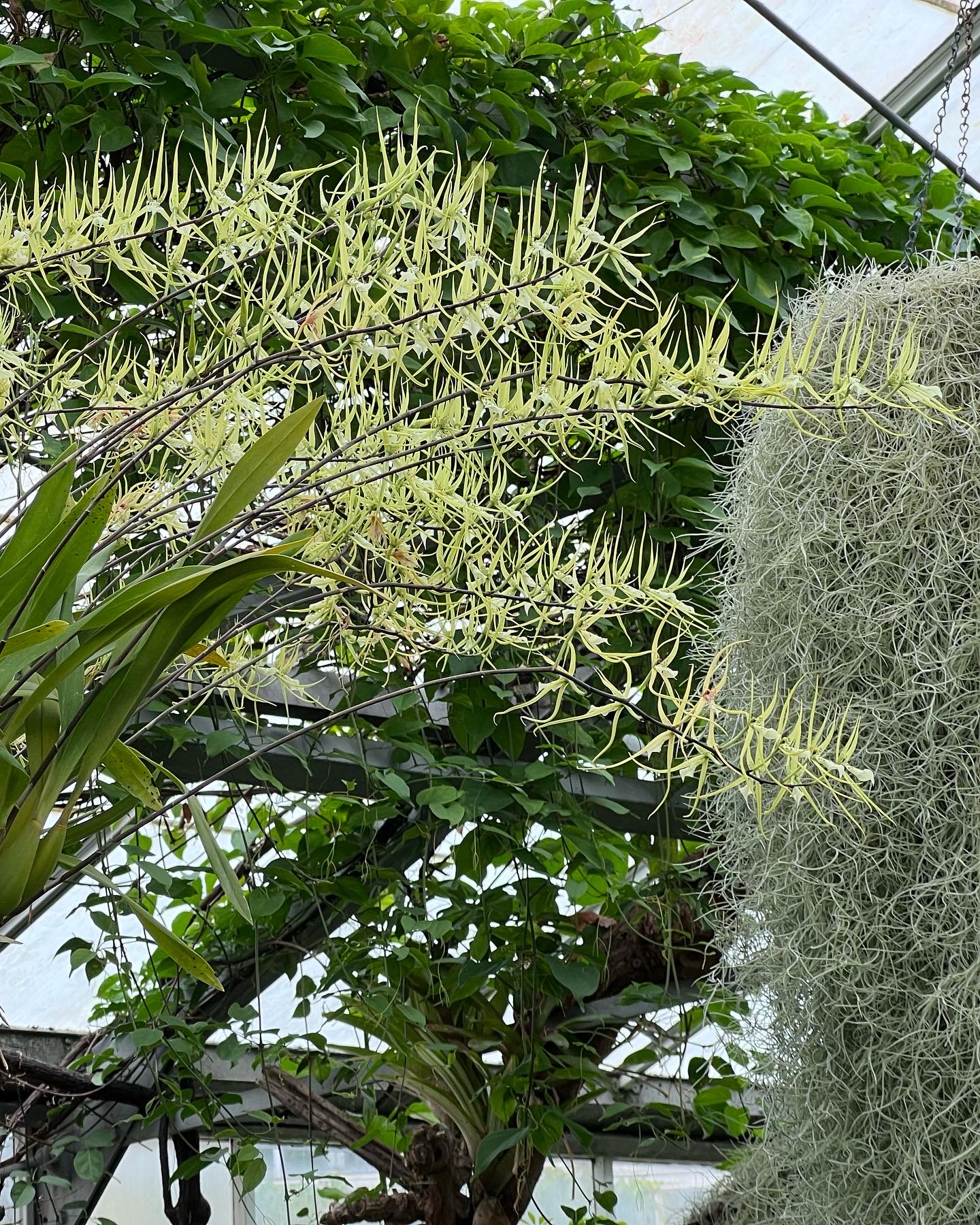 A pretty incredible spray of orchid flowers! If there are any orchid experts who read the GPOD and know what species this is, please let us know.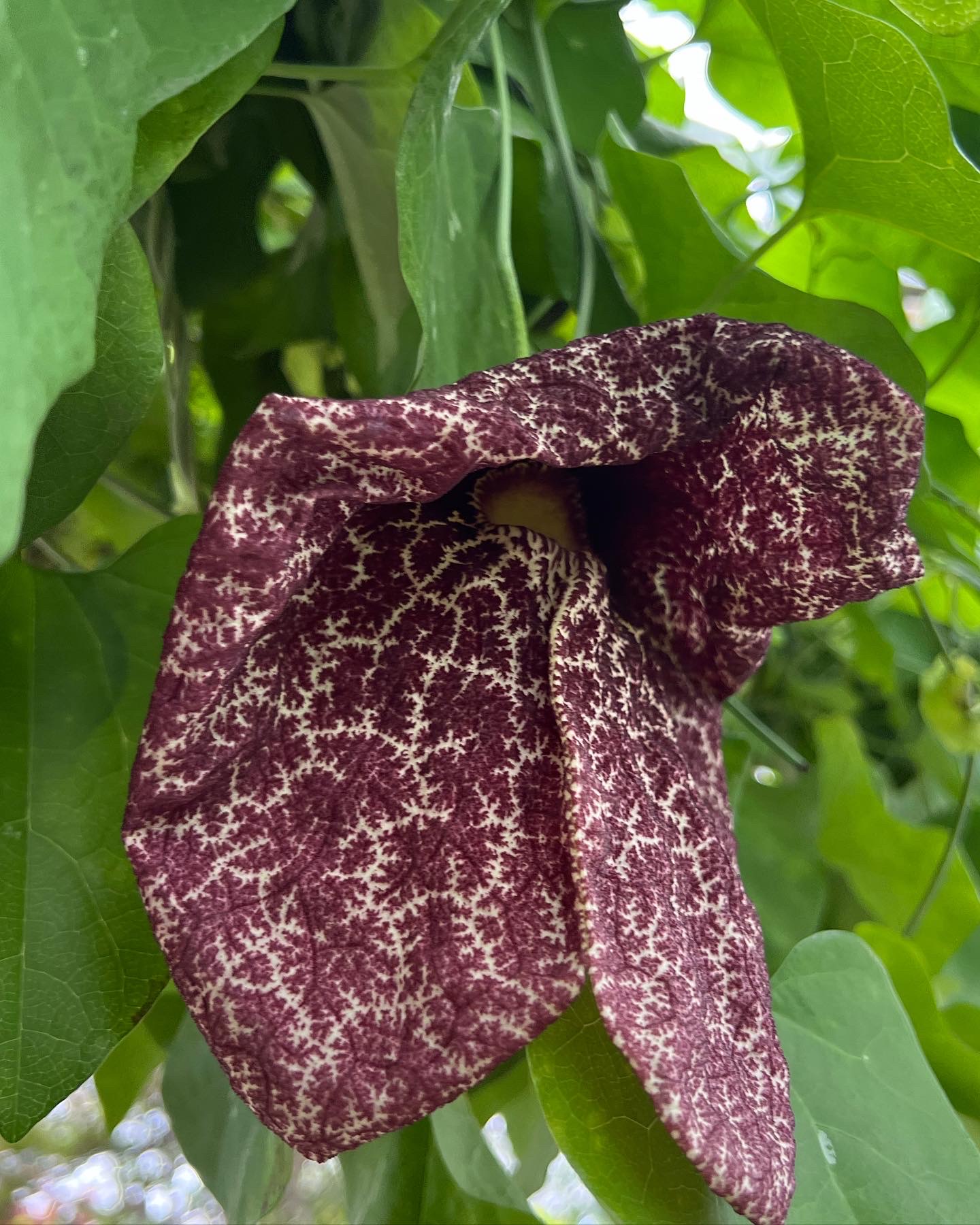 The huge and bizarre flowers of Aristolochia gigantea (Zones 10–12) are pollinated by flies, which are fooled by the color and scent into thinking the flowers are dead animals and so suitable for laying their eggs on.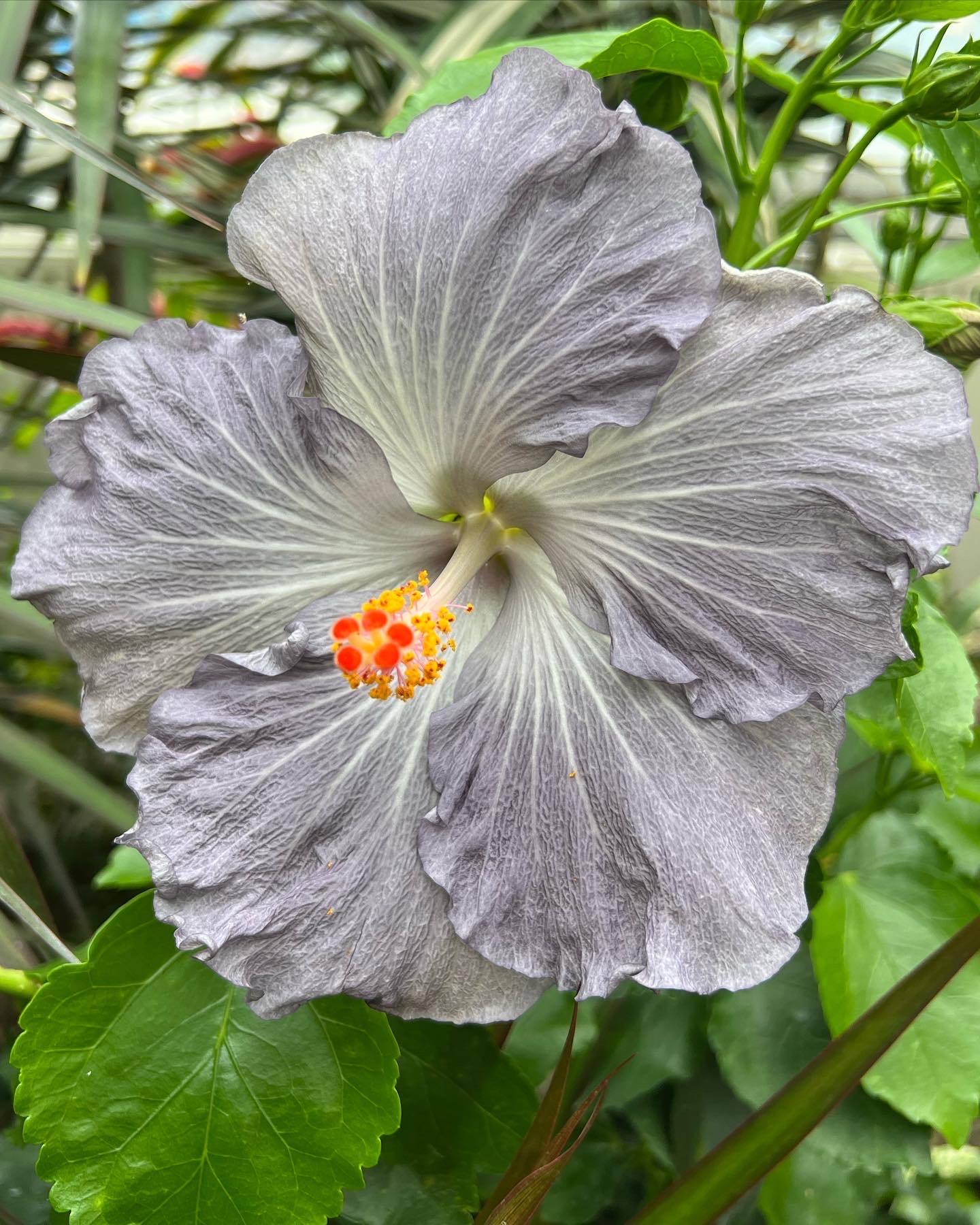 Most people imagine bright red when they think of tropical hibiscus (Hibiscus rosa–sinensis, Zones 8–12), but plant breeders have made an incredible color range of this shrub, including flowers like this that are almost gray.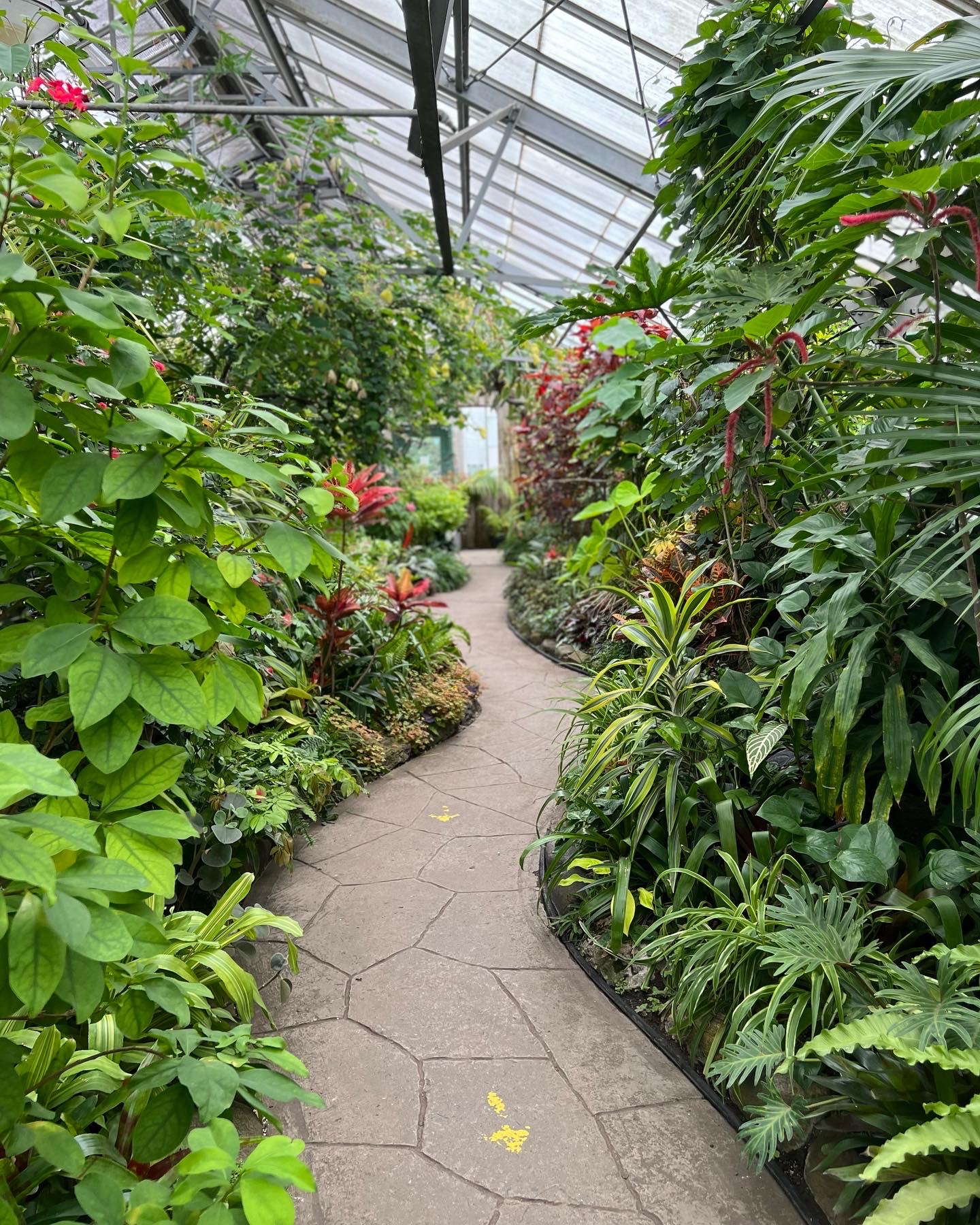 A path winds through the lush gardens of the tropical house.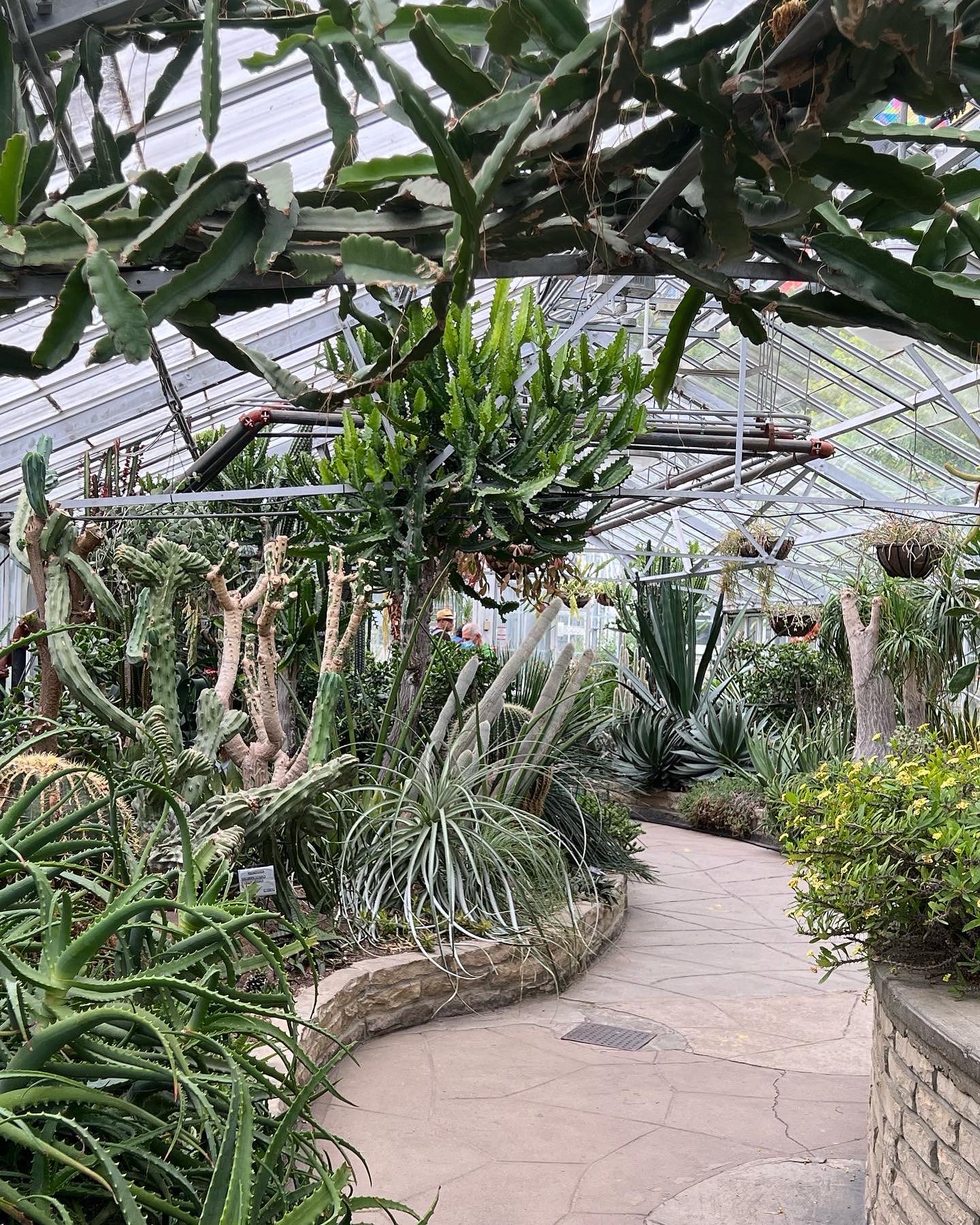 In the arid greenhouse the look is very different. In the place of the large, lush leaves are thick stems and leaves to store water, and many plants with a silvery waxy hue to help reflect the extra-intense sunlight. And, of course, many plants bear spines to discourage thirsty animals from eating them.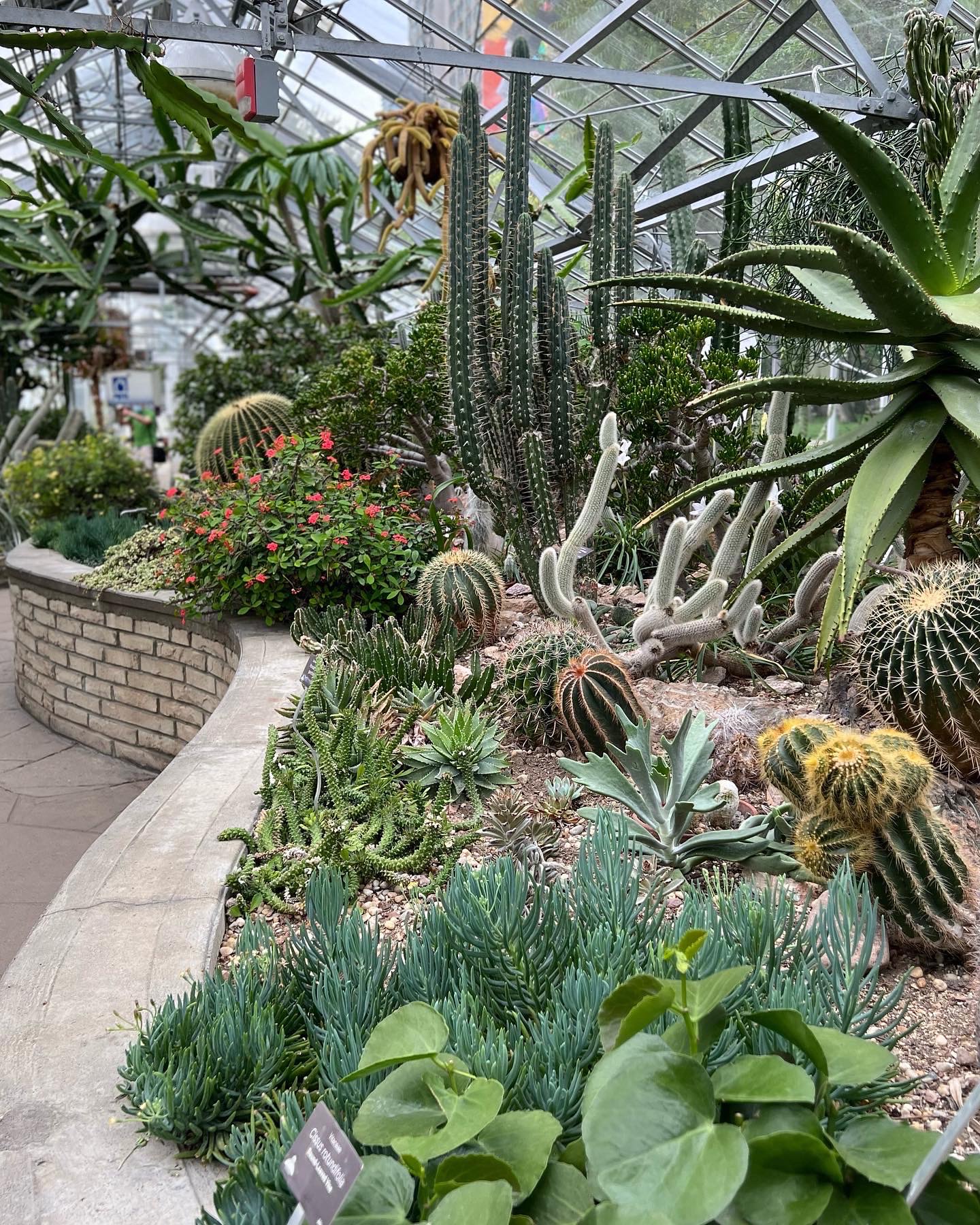 It is amazing what a diversity of beautiful plants have adapted to thrive in extremely dry conditions. Wherever you garden, it seems, there are a host of wonderful plants that will love to grow in your climate.
Have a garden you'd like to share?
Have photos to share? We'd love to see your garden, a particular collection of plants you love, or a wonderful garden you had the chance to visit!
To submit, send 5-10 photos to [email protected] along with some information about the plants in the pictures and where you took the photos. We'd love to hear where you are located, how long you've been gardening, successes you are proud of, failures you learned from, hopes for the future, favorite plants, or funny stories from your garden.
Have a mobile phone? Tag your photos on Facebook, Instagram or Twitter with #FineGardening!
Do you receive the GPOD by email yet? Sign up here.