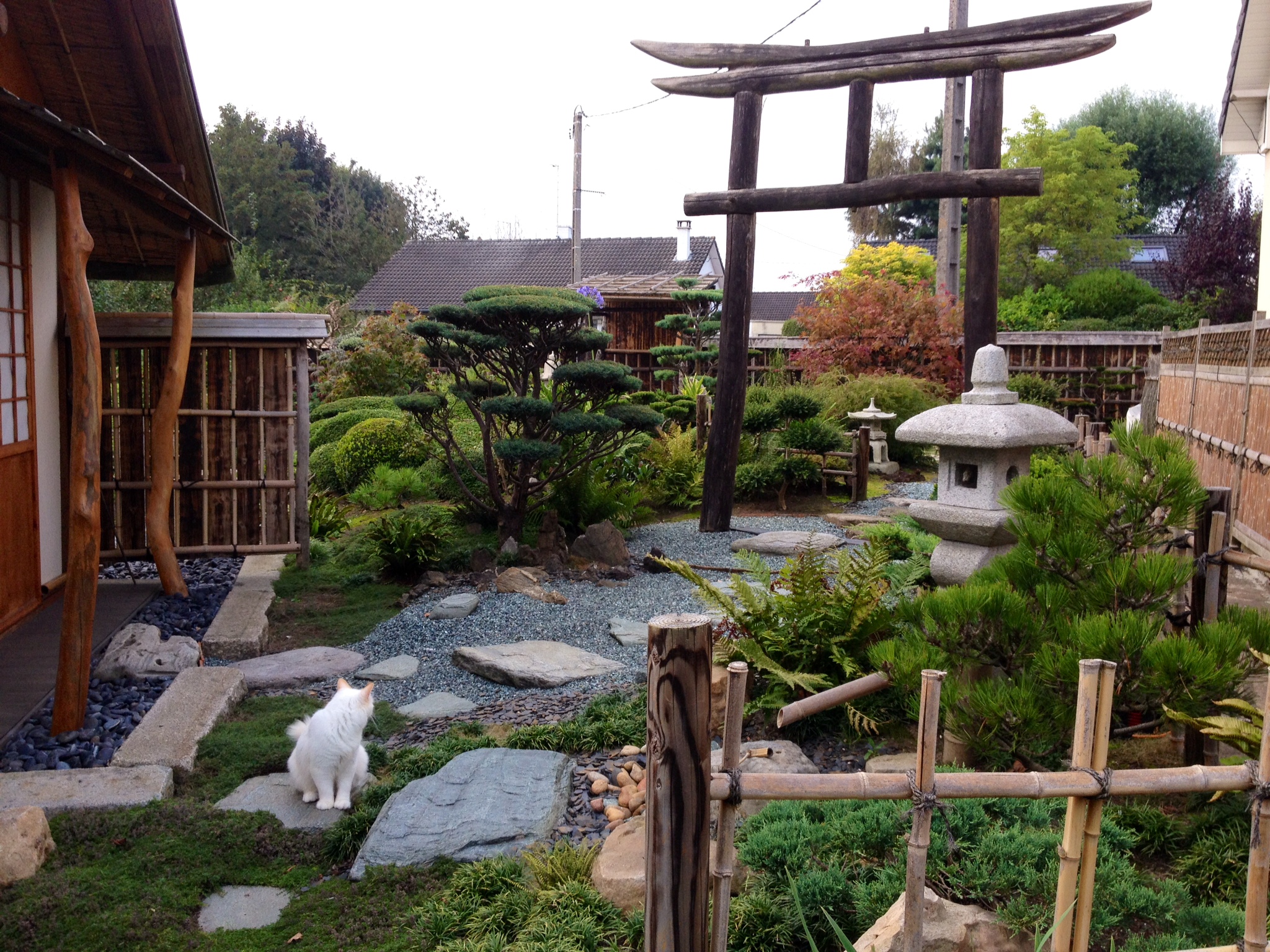 Today's photos are from Christelle Touret. She says, "I am glad to present you my husband´s creation of 13 years: our garden. At first it was completely French and now it is 80% Japanese. Gilles must have been a Japanese stone in another life…. He was used to work as account master in la Croix Rouge hospital, but he left this job 3 years ago to do only Japanese and natural garden for others, even in cities. So I hope you´ll like his work. For me he is an artist, but I may not be objective!" Christelle and Gilles, your garden is beautiful! Gilles, I predict even more success in your career change, if this is an indication of your skills. Feel free to send LOTS more photos!
SEND ME PICS OF YOUR GARDEN! Email me at [email protected]. Thanks! –Michelle
______________________________________________
Want to get the GPOD delivered to your inbox every morning? CLICK HERE!
Want us to feature YOUR garden, or a garden you've recently visited, in the Garden Photo of the Day? CLICK HERE!
Want to see every post ever published? CLICK HERE!
Want to search the GPOD by STATE? CLICK HERE!
And last but not least, Check out the GPOD Pinterest page, where you can browse all the post in categories…fun! CLICK HERE!