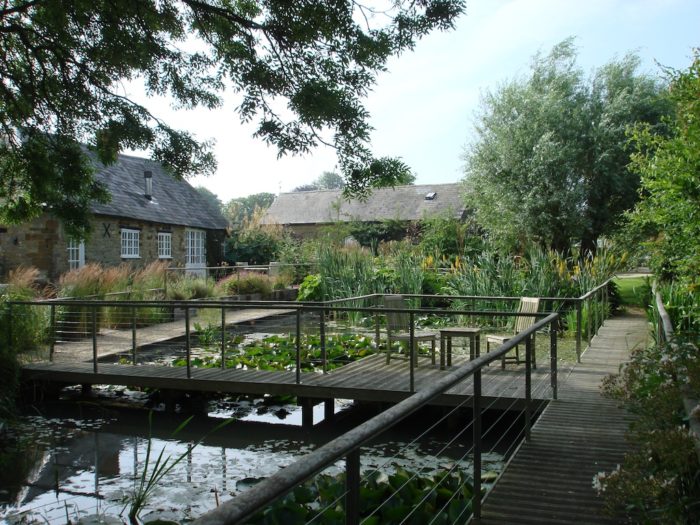 My apologies. I have been neglectful so far this month of you, my transatlantic chums. I have lots of pale excuses mostly concerning having to be away at more flower shows (one in Birmingham and one in Moscow) but I think I have probably gone on long enough about garden shows. Instead I will tell you of another great British institution, the National Gardens Scheme (NGS).
This is a wonderful idea that was dreamt up in 1927 in order to raise money for the Queen's Nursing Institute. The plan was very simple. People would open their gardens to visitors for "a shilling a head" and in the first year 609 gardens opened raising £8,000.00 (in old money there were twelve shillings to a pound). From then on the scheme grew and grew and there are gardens open every weekend in all parts of the country. Some are large and stately but many of them are simple back gardens in towns and villages. There is a phenomenal mixture from family gardens to specialist planty gardens where every single flower is something special.
The whole thing has become a tradition: the gardens are primped and stroked to perfection and there are almost always plants for sale and, even more importantly, home made cakes and cups of tea. We used to open our garden for the NGS and my children (who were quite young then) called it "Cake Day". They were not very interested in the garden and instead spent all afternoon eating large slabs of cake. The sugar rush was a horror to cope with by bathtime!
As a result of all this garden opening and tea drinking the NGS was able to donate £2.5 million to charities last year which is, I think you will agree, pretty impressive. They are the biggest single giver to Macmillan Cancer Nurses – an amazing organisation that supplies in-home care for patients. If you want to know more then the NGS Website is here and I made a very silly film about gardens and cakes which can be seen here.
I was thinking about all this because one of the gardens I have designed was open for the NGS and I decided to wander along and have a look. It is an old Watermill in whose garden I began working about eight years ago. Since then we have done lots of planting along with building streams, jetties and a big swimming pool. An outdoor swimming pool is a bit of a liability in this climate as the weather is only really warm enough for swimming for, at the most, about two weeks a year. Here is a quick tour round the garden…
| | |
| --- | --- |
| | The view down the stream |
| | The Orchard Border – Herbaceous Plants under old apple trees |
| | The Swimming Pool |
Most recently we have started working in the two fields surrounding the property and it was these that I particularly wanted to see.
We dug some big ponds and have planted loads of trees and they have all settled in well.
It used to be a big empty field but is now slowly transforming into a wildlife haven full of birds, insects and a rapidly increasing population of wild flowers. Very exciting.
There were about 300 people who wandered around the garden that day, all of them very kind and appreciative. The whole thing ended in a very British way – with a torrential downpour at about 4pm which soaked everybody to the skin and made us all run to the shelter of the tea tent. For more cakes…