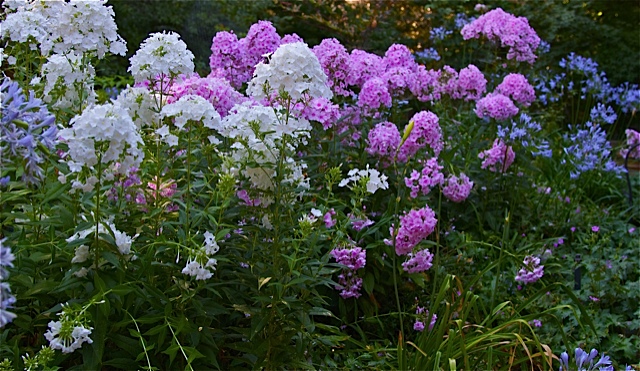 Today's photos are from Irvin and Pauline Faria in California, who we've visited several times through the years. Irvin says, "This spring our goals were to refine the garden's appeal through the addition of nectar- and pollen-producing plants for hummingbirds and to add California native plants.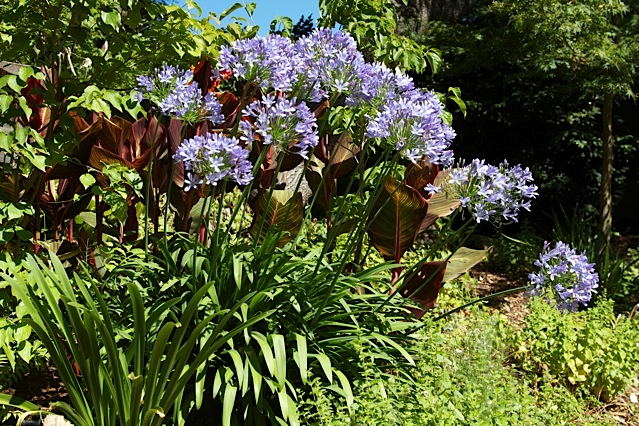 Agapanthus (Lily-of-the-Nile) was selected as the garden's global nectar resource plant. Their drought-resistance and heat-hardiness make them excellent perennials for our Zone 9.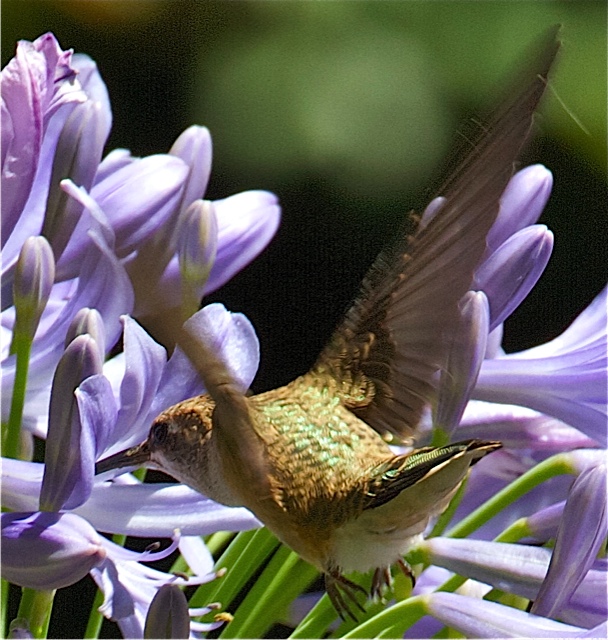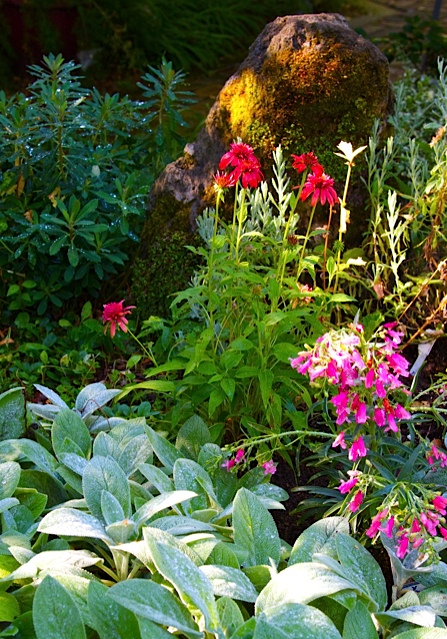 'Navigator' penstemon (pink) and red coneflowers, shown in front of an upright moss-covered rock, are the poster plants of native-plant gardening. Their colorful and sturdy flowers can be relied upon from midsummer through early fall.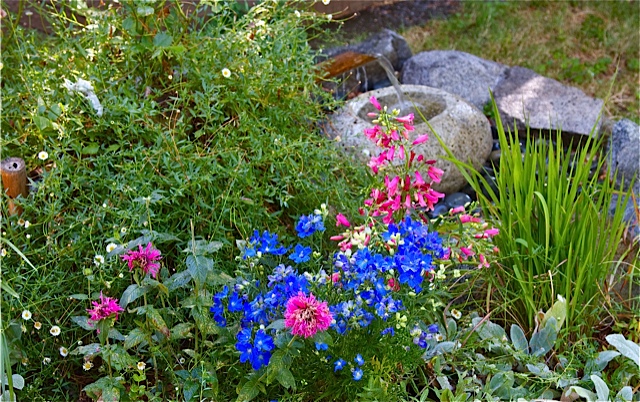 Larkspur and bee balm, near a bamboo spout and water basin, offer an eye-catching display of color. Set among lamb's ears, gaura (Gaura lindheimeri) features its tub-like flowers.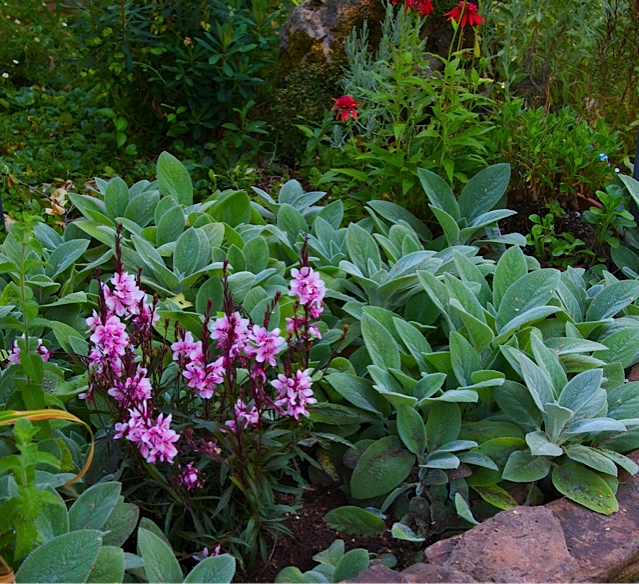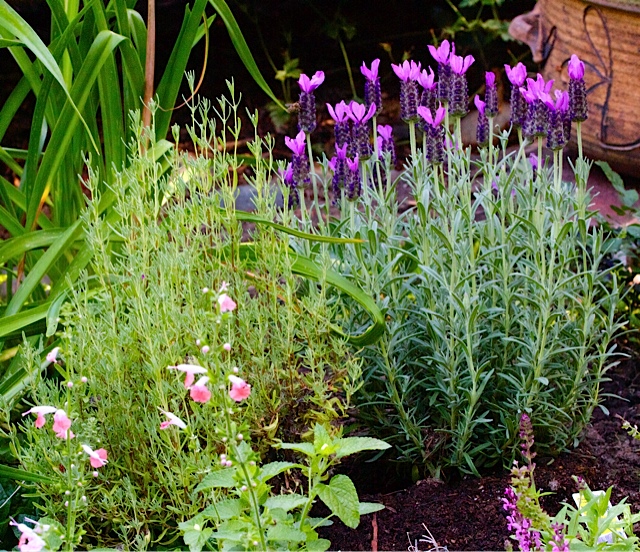 'Anouk' lavender, combined with 'Hummingbird Coral' salvia, is a drought-tolerant variety that produces lovely, light and dark purple blooms. It emits a wonderful lavender scent and has unusual purple spikes of flowers that are attractive to hummingbirds. 'Hummingbird Coral' provides clouds of nectar-rich, orchid-like blossoms in an enchanting shade of coral with tiny white stamens.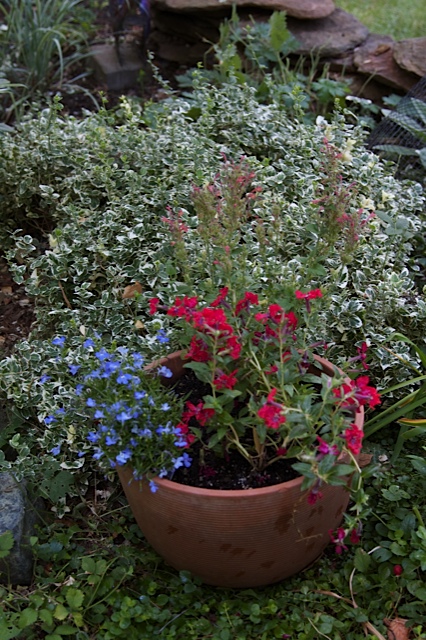 A pot of Agastache 'Deluxe', Cuphea llavea, and lobelia is most appealing to bees, butterflies, and hummingbirds. This summer nature has blessed us with a doe and her fawn that have made our garden their home. And a hummingbird mom cared her chicks in one of our maple trees. We are especially grateful for what nature has brought to us."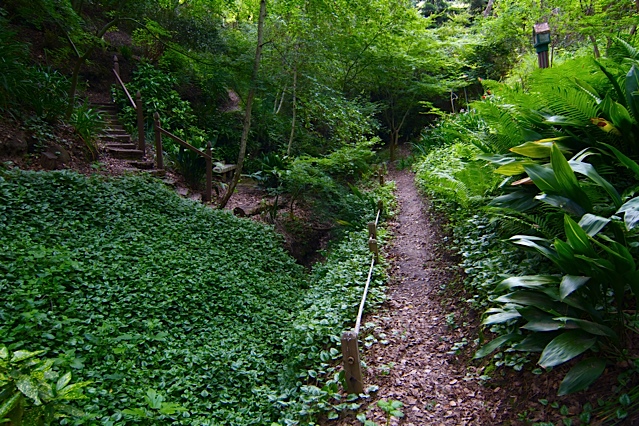 As goregous as always, Irvin and Pauline!