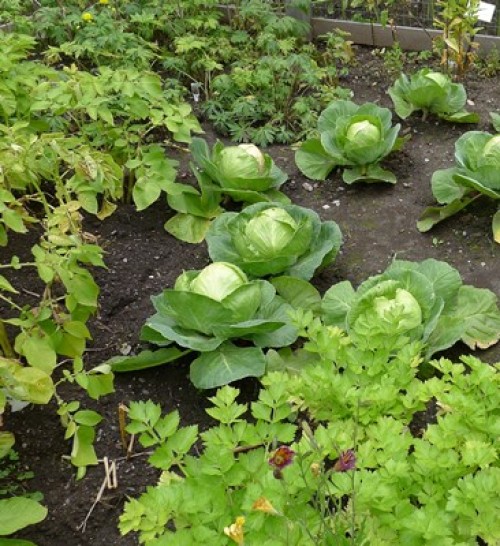 When I'm putting my Zone 5 garden to bed in fall, it's easy for me to forget there's a big group of gardeners who want to keep on growing. Some of these gardeners want to garden through the chillier months, and others are just getting their vegetable gardens started. 
Now there's a new hashtag on Twitter devoted to the dedicated vegetable gardeners who want to keep harvesting fresh fruits, vegetables and herbs through the year. If you're already on Twitter, just search for #garden365. If you're not on Twitter, then it's time to sign up. You'll find a large community of fellow gardening enthusiasts there.
The Twitter effort got started by garden writer C.L. Fornari (@thegardenlady) who was tired of reading gardening articles telling folks to put their gardens to bed in fall. "Gardening isn't just for spring," she tweeted. And the new #garden365 hashtag was born.
Another of the proponents for vegetable gardening through the year is Niki Jabbour, author of The Year-Round Vegetable Gardener. Niki gardens near Halifax, Nova Scotia. If she can garden there in winter, then folks can garden through winter just about anywhere, too.
The #garden365 hashtag isn't just for cold-weather vegetable gardeners. Just take a look at a Hardiness Zone map of the country, and you'll see there are plenty of gardeners gearing up for their gardening season. Folks in warm parts of the country-from California to south Texas; Louisiana to coastal Georgia-are planting their gardens now. These are the gardeners who live in the warm regions of the country where summers are too hot for planting. 
Vegetable gardeners anywhere can learn and share on #garden365. It makes a perfect complement to the information found on the VegetableGardener.com blog. Because it's a real-time resource, you can ask questions, add your tips, and post pictures as part of a continuous conversation. The more gardeners participating, the more vibrant the community. I hope to see you there!