Star Roses & Plants are the folks who introduced The Knock Out® Rose to the world. This rose changed the way U.S. gardeners looked at roses. Suddenly roses were easy to grow and could be used in the garden as flowering shrubs. Fortunately for all of us, Star Roses recognized that trend and continued to build on it. Particularly with their Drift Series of roses. They are introducing four new roses to the United States this year. Be sure to look for them in garden centers and chains near you. Based on history they should be terrific for your garden.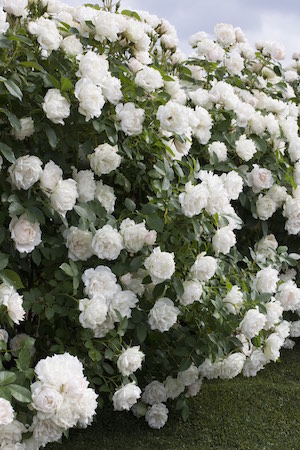 Icecap ('Meiradena')
Icecap™ displays a dense flush of pure white flowers on a compact, rounded shrub. Excellent repeat-blooming and resistance to many common rose diseases such as black spot, mildew and rust. Icecap™ is the first introduction created from the combined breeding efforts of Will Radler and Meilland International. Will Radler is the creator of The Knock Out® Rose and Meilland has been breeding outstanding roses for decades.
The rose grows in a bushy habit to around 2 1/2′ high. This makes it ideal for the front of the border, for mass planting and particularly for containers. It's hardy to zone 5.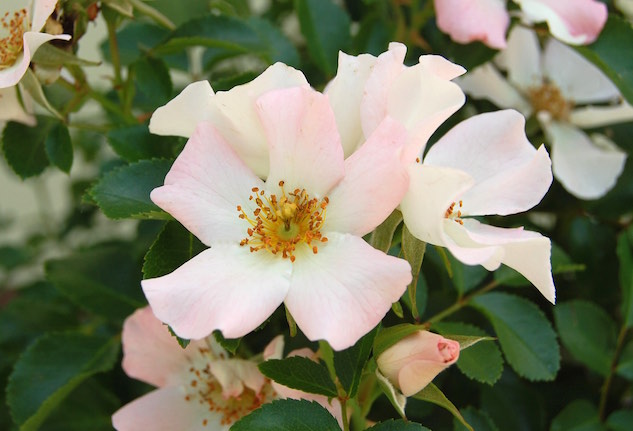 Look-A-Likes® Apple Dapple is covered in a blanket of white apple flower-like blossoms in early spring. It grows well on its own roots and is tolerant to high soil pH. It will continuously bloom throughout the season and is very resistant to rust and mildews. It is a large ground cover rose and would be well suited for placement towards the front of beds and borders, or planted en masse.
The single petaled blooms have a charm of their own and it's hardy to zone 5.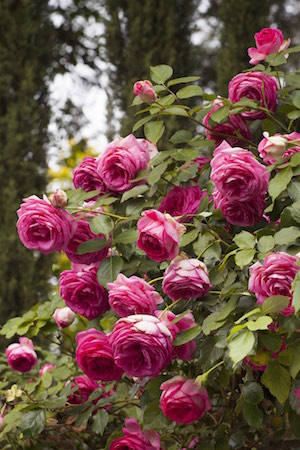 If you are a fan of Climbing Eden Rose you will love this one. While Eden rose is blush, two-two toned in color Pretty In Pink Eden® is deep pink in color. It has slightly more petals than Eden® and is more fragrant. Pretty In Pink Eden® performs well on its own roots and is just as vigorous and resistant to disease as its parent.
Climbing Eden has proven itself as a classic among climbing roses and with Pretty In Pink Eden® we have another choice in color. Hardy to zone 5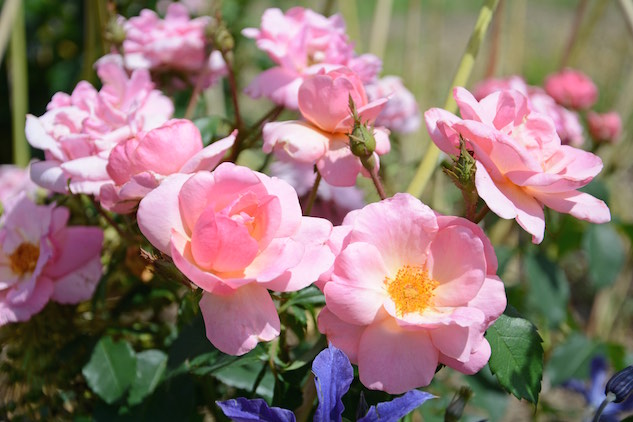 This rose is an exceptionally disease resistant shrub rose. Flowers open shell pink with a yellow center, then fade to pastel pink. Plant habit is very uniform and rounded. Blooms continually and consistently from spring through frost. This was the top scorer for aesthetics and disease resistance in Star Roses' independent trials conducted across the country over the period of two years.
Size is around 3'x4′ making it great for borders, mass planting and even large containers like half whisky barrels. Hardy to zone 5.
As I've mentioned in previous posts it takes around 8-10 years from the time a rose is bred to the time it gets into garden centers. Now that we are some 15 years on from the introduction of The Knock Out® Rose we are being rewarded with some terrific roses that are not only great for the garden, but are beautiful in their right.
Happy Roseing
Paul