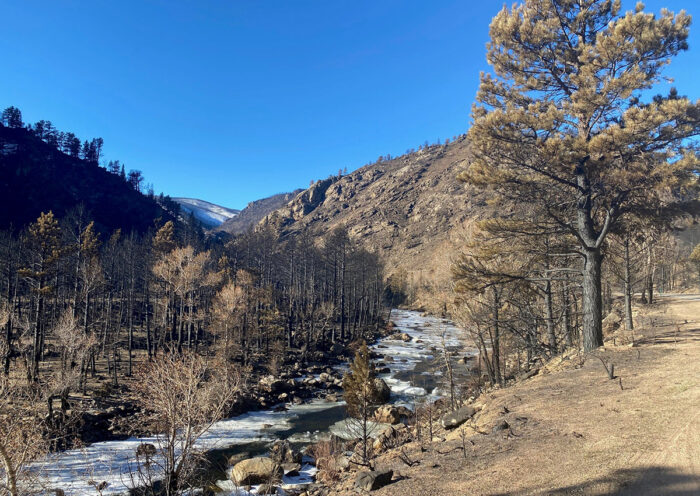 In 2020, wildfires raged across the west, with Colorado having three of the largest wildfires on state record. Just west of where I live in Fort Collins, the largest of them, the Cameron Peak Fire, nearly merged with two others—one from Wyoming that dropped south across the state line, and another that was southwest of Rocky Mountain National Park that moved north and east. Hundreds of thousands of acres burned. The literal cloud that hung over northern Colorado for two months was thick, creating eerily beautiful sunsets with ash raining down from the sky. I have never missed our bluebird skies so much and will never take air quality for granted again.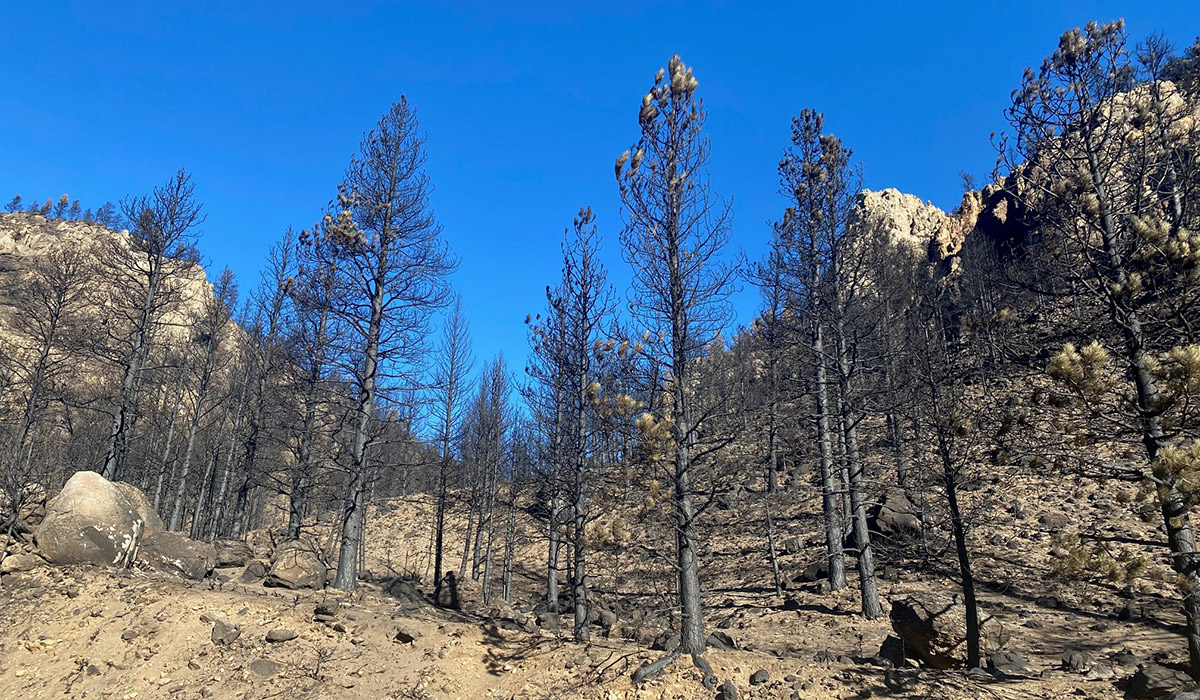 In early December, my husband and I took a quick road trip up the Poudre Canyon, west of Fort Collins, which went through part of the burn area. The acres of black sticks were dotted with occasional lone chimneys among ash and rubble. It was absolutely heartbreaking. And yet we were awed by the number of homes still standing even though they were surrounded by the telltale signs of fire just feet away. It was a testament to the tireless work of thousands of firefighters, but also to the homeowners who prepared their properties for the inevitably of fire in the Mountain West. What did these homeowners do to make their landscape fire-resistant? There are a few crucial landscaping, design, and maintenance techniques you can make use of in your yard to increase your chance of saving your property from the next wildfire.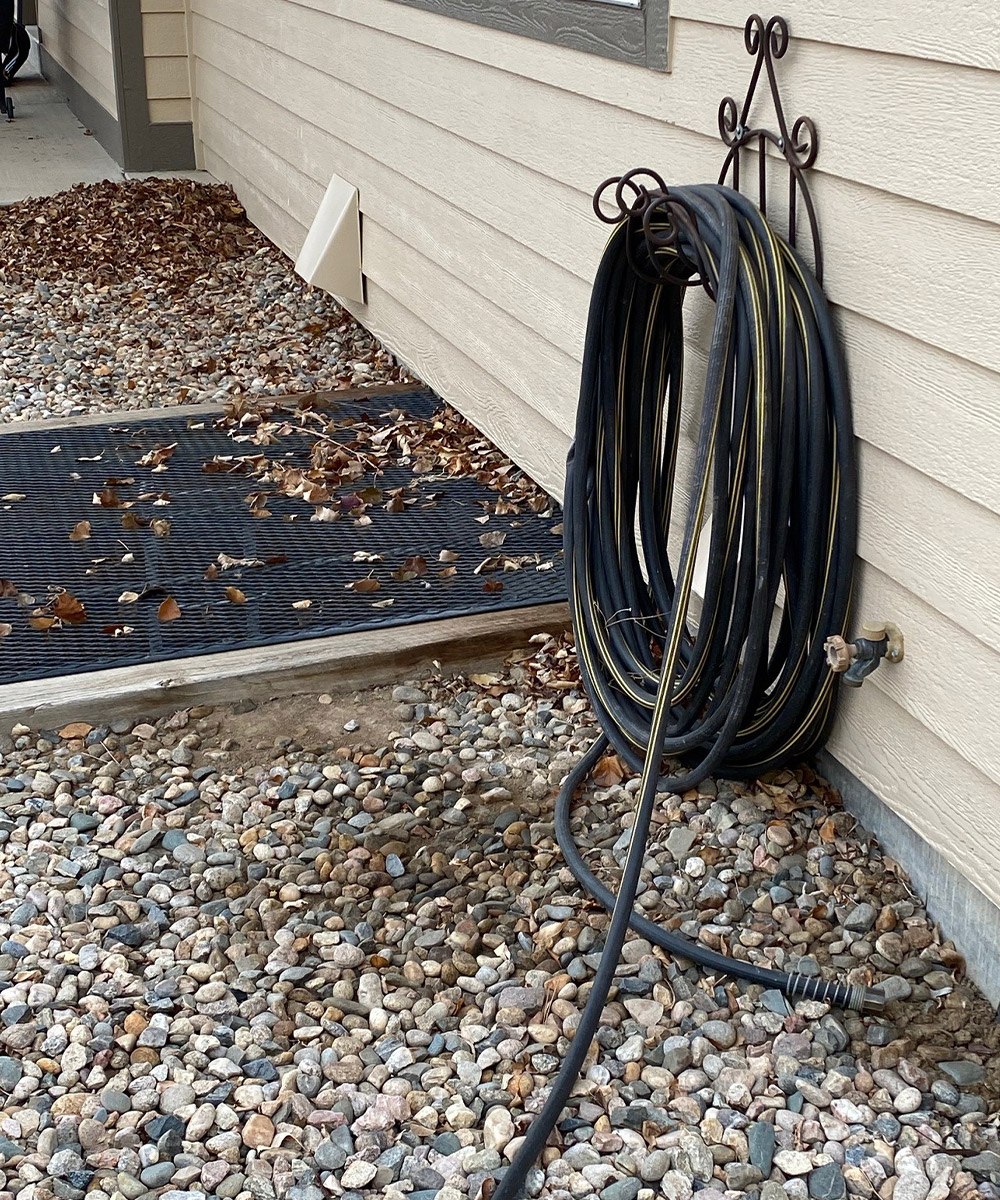 Creating a defensible space protects your home
A defensible space is an area around the house and other structures that is cleared of vegetation. While this sounds harsh, it doesn't mean that you cannot have any plantings near your home—you just need to be strategic. The defensible space helps to create a buffer between a possible fire and the building while also giving firefighters an area in which to work. Here are some general rules of thumb in creating a defensible space:
1. The first five feet from your house or other building should be rock, gravel, stone patios, concrete sidewalks, or some other nonflammable hardscape material.
2. Plants closest to your home should be more widely spaced and lower growing than those farther away. In addition, do not plant in large masses of the same variety; instead, plant in small, irregular clusters of different plant materials.
3. Use gravel mulch, boulders, and other decorative rock, along with hard pathways to separate planting beds. If an area is steeply sloped, consider adding retaining walls. They will not only help with erosion but can also provide a physical barrier to prevent fire from spreading. Masonry walls are best; however, large timbers will work as well.
4. Mulches should be used to conserve moisture and reduce weed growth. Inorganic mulches are highly recommended. If you want an organic mulch, use compost or leaf mold, which also work well. Do not use pine needles or bark, which are highly flammable.
5. Do not store firewood within 30 feet of any structure.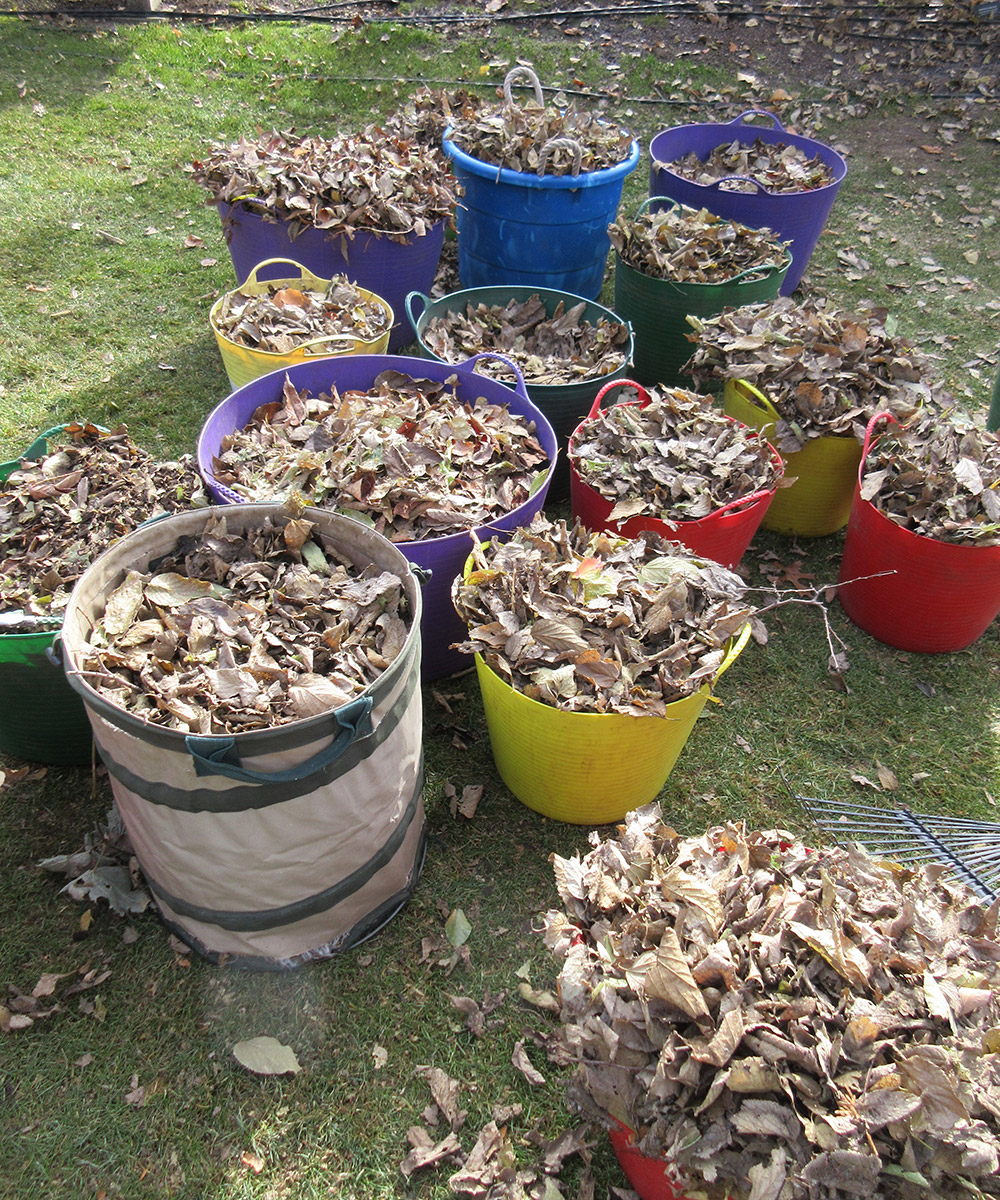 Proper and consistent maintenance reduces flammable materials
1. Dried grass burns very quickly and will fly through the air in a fire, carrying the blaze straight to your house. Within your defensible space, keep your lawn shortest closest to the house. You can gradually increase the height of the lawn 30 or more feet away from your house, but your lawn should be no taller than 8 inches anywhere. Make sure to mow the grass short next to any structure, propane tank, or near trees and shrubs.
2. Cut back or remove any dead or dried annuals and perennials as the season progresses. Rake up leaves and any other plant debris throughout the year, and remove them from the property. If left, they will simply add fuel to the fire.
3. Prune trees and shrubs to remove any dead wood. Limb up conifers to minimize fires getting into the crown of any trees on site. Crown fires in conifers are the most difficult to control.
For more information about fire-resistant landscaping, see your local county's extension service website and your state forest service website. There is much to be found there about this very important topic. Also check out these two articles:
Stay tuned for a future regional report in which I will discuss how to choose firewise plants and design with them.
—Michelle Provaznik is executive director of the Gardens on Spring Creek in Fort Collins, Colorado.