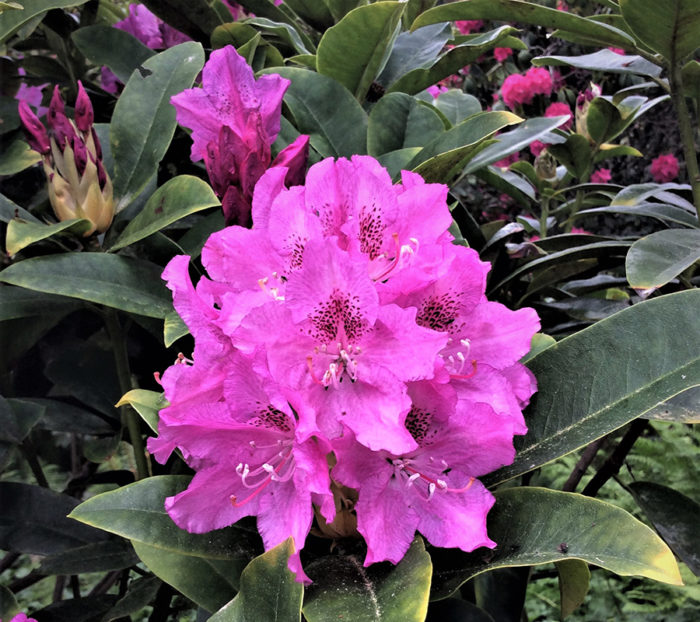 Portraying itself as "47 acres of botanical bliss fronting the Pacific Ocean," the Mendocino Coast Botanical Gardens (MCBG) is a heavenly place to visit any time of year with its impressive ocean views, exquisite perennial and vegetable gardens, and miles of meandering trails through the fascinating plant collections. For the rhododendron (Rhododendron spp. and cvs., Zones 4-9) enthusiast, however, the peak bloom months of spring are particularly delightful, when over 1,000 hybrid rhodies—thriving in Fort Bragg's cool coastal climate, acidic soils, and mild winters—put on a spectacularly colorful show.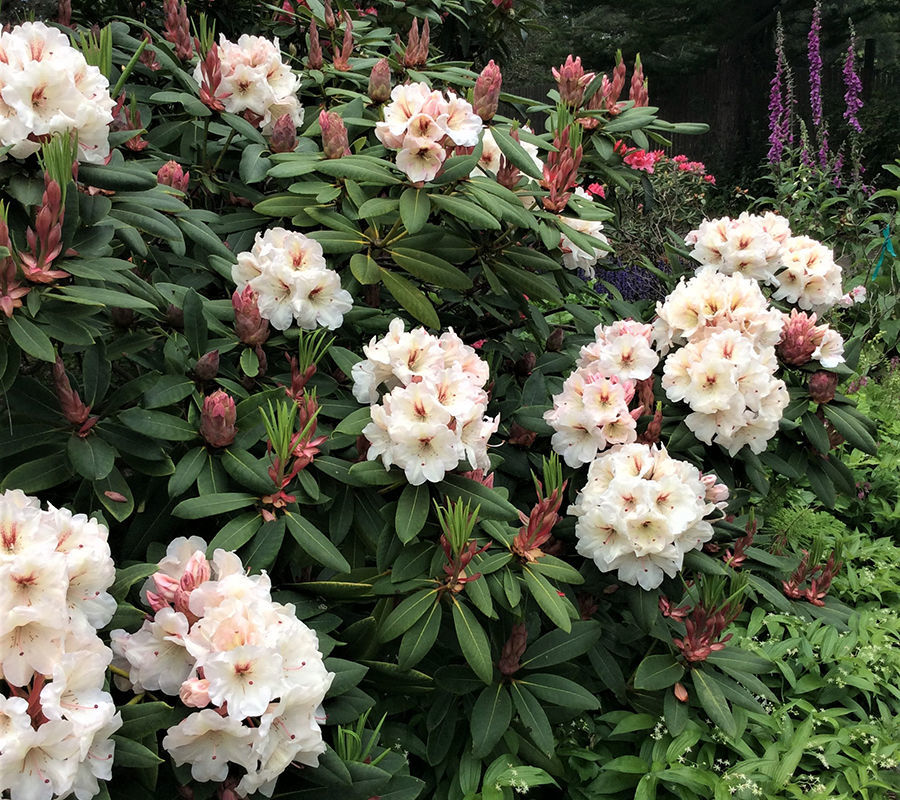 The impressive collection was developed over the years with the enthusiasm, dedication, and hard work of true experts, beginning with Ernie Schoefer and his wife Betty, who planted the first of many rhododendrons in their Mendocino County garden in the early 1960s. Local nurserymen, sharing Ernie's love of rhododendrons, began to donate their favorites to his garden, and thus the Rhododendron Collection began to grow. At last count (in 2018), the collection boasted 124 species and 315 taxa. Ernie, who passed away in 1990, would be immensely proud of how his creation has grown and the joy and inspiration it brings to over 85,000 visitors per year. MCBG's Rhododendron Collection is made up of three distinct subcollections, each with its own story and unique treasures.
The Fort Bragg Rhododendron Collection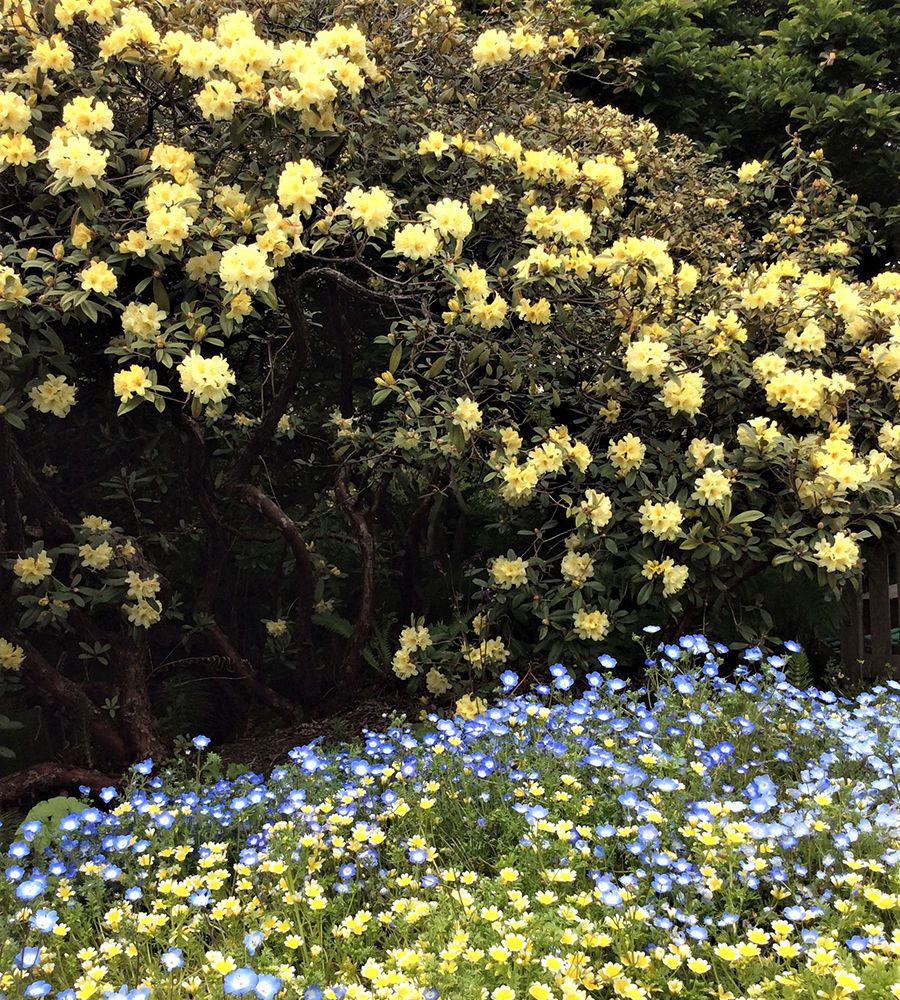 Found close to the lily pond and marsh area, and dedicated to John S. Druecker, an outstanding horticulturist and nurseryman, this collection features varieties named for Mendocino County locales or that have been locally hybridized or selected. These prized plants were all donated by local nurseries or from private collections. A particularly breathtaking variety is the deep red, floriferous 'Noyo Chief' (Rhododenron 'Noyo Chief', Zones 5–8), bred by local hybridizer Dr. Paul Bowman.
The Tender Species and Big-Leaf Rhododendron Collection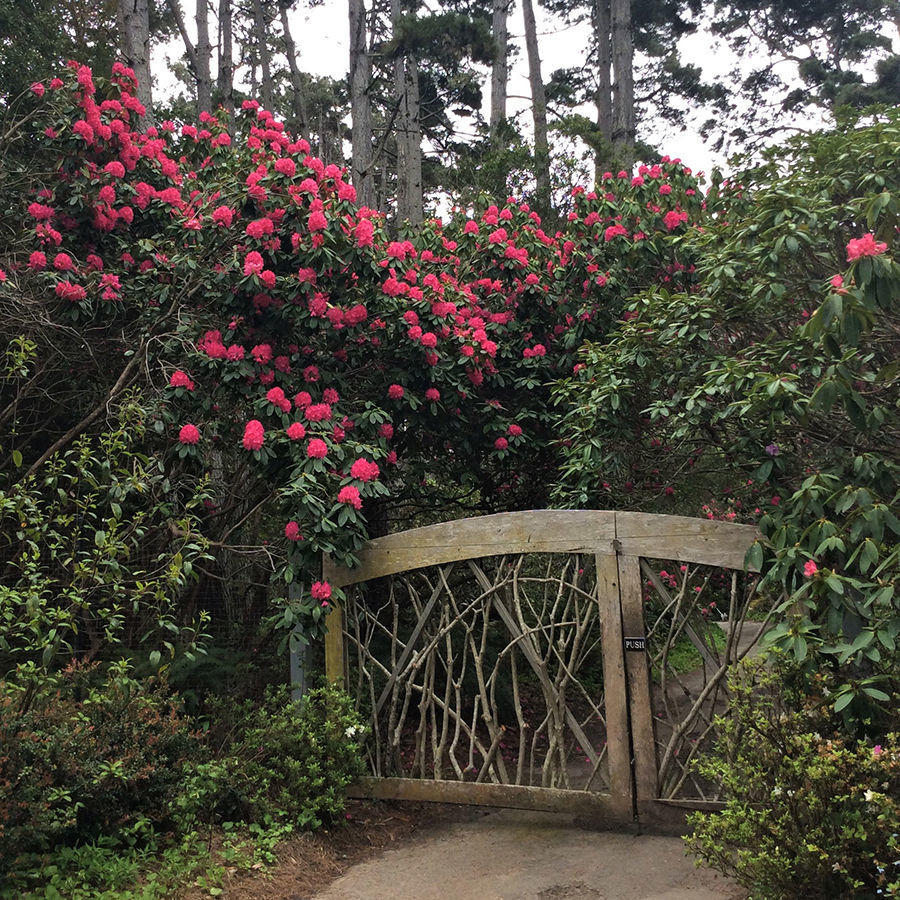 Along Fern Canyon Creek you'll find a remarkable collection of tender species and bigleaf rhododendrons, many now endangered or even extinct in their native habitats. Developed over time with the addition of a variety of exotic, bigleaf rhododendrons—some with leaves as long as 25 inches—this collection was begun by avid plant collector and MCBG volunteer Peter Schick. He generously donated over 250 specimens of relatively unknown and intensely fragrant tender species rhododendrons. Rarely found outside of the cloud forests of Southeast Asia, and growing only between elevations of 4,000 and 9,000 feet and latitudes of 25 and 35 degrees, these rare treasures flourish here and should not be missed.
The Rhododendron Cultivar Collection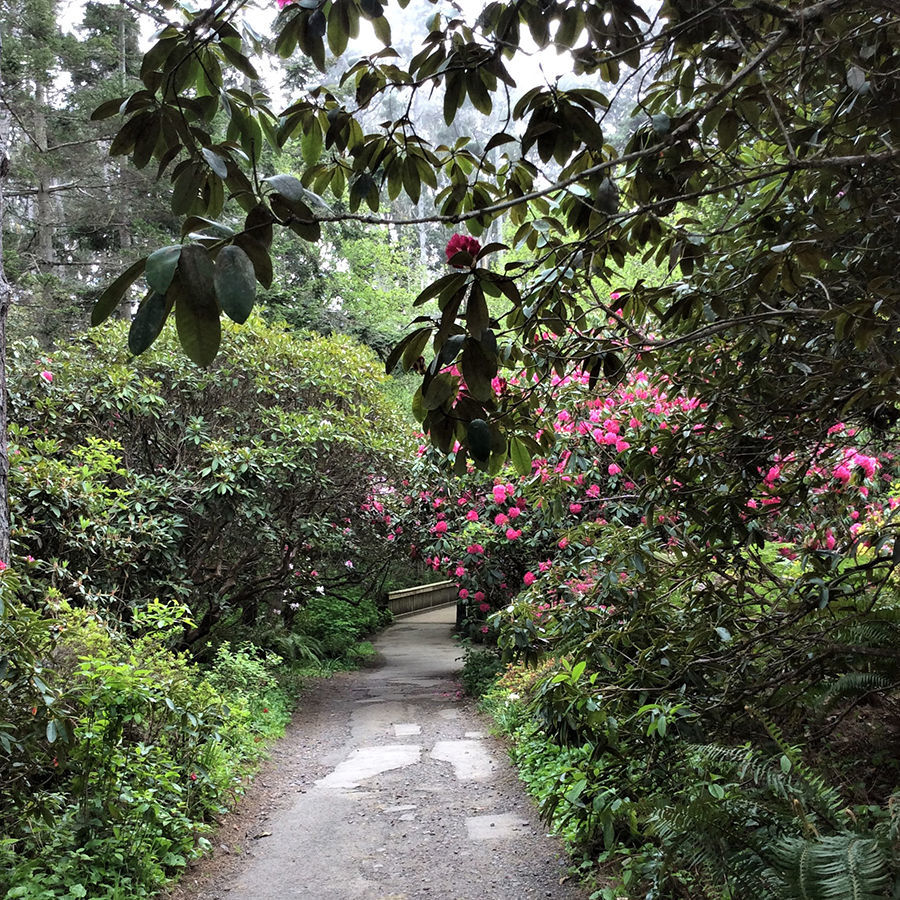 The pathways from the Perennial Garden to the Event Lawn are lined with hundreds of rhododendron cultivars, ranging from more recent additions of newer introductions to the originals planted by Ernie Schoefer, some of them no longer available commercially. The more mature plants have reached lofty heights and create a breathtaking display above and below from early spring right up until the start of summer when they're in full, towering, glorious flower and dropping petals on the pathways below. 'Cynthia' (Rhododendron 'Cynthia', Zones 5–8) is a particularly vigorous old-timer and an absolute stunner.
Located on Highway 1 in Fort Bragg and open almost every day (check MCBG's website at gardenbythesea.org), these exquisite gardens also include treasured collections of fuchsias, magnolias, heathers, irises, roses, and conifers, with the late September dahlia display being particularly exceptional. A truly wonderful experience!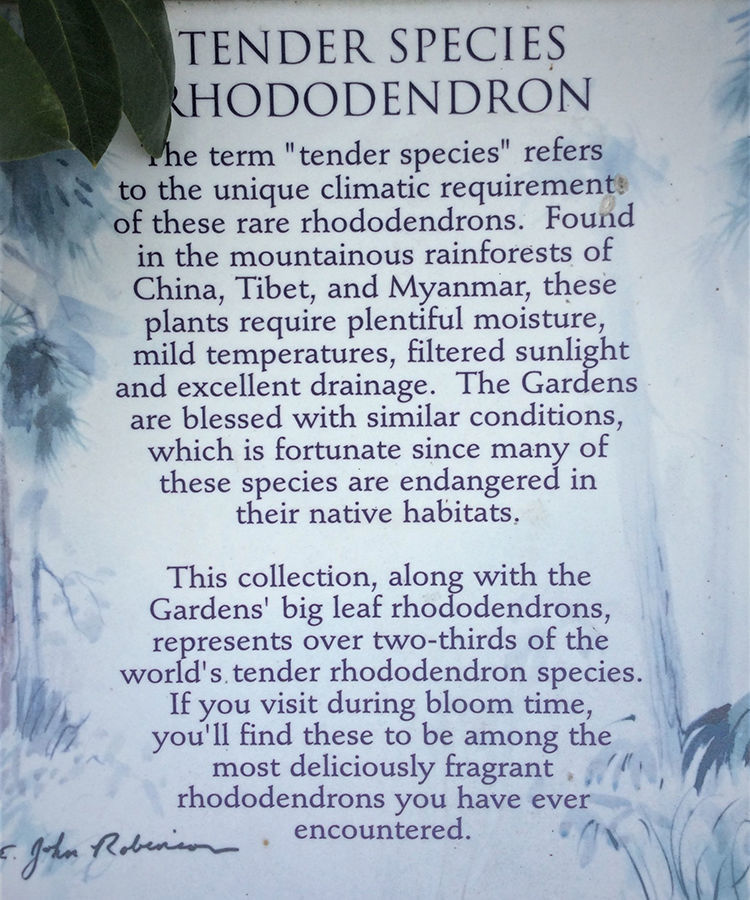 If you're interested in learning more about rhododendrons, MCBG hosts California's largest rhododendron show each May, plus it holds classes throughout the year for budding enthusiasts wishing to learn the secrets to growing their own vibrant, healthy rhododendrons.
Fionuala Campion is the owner and manager of Cottage Gardens of Petaluma in Petaluma, California.