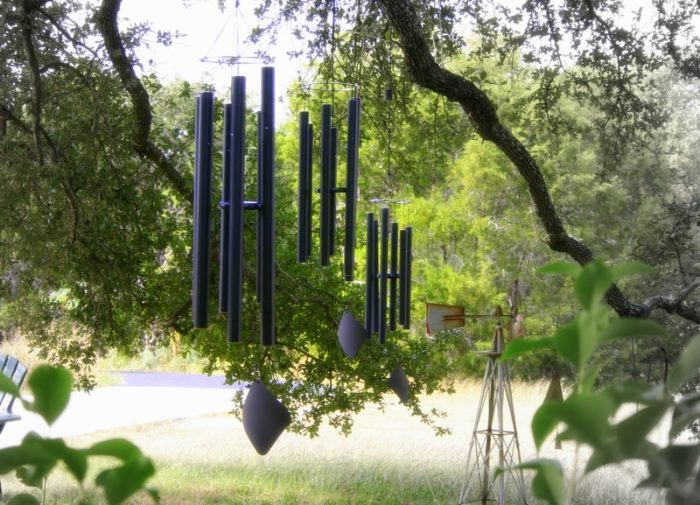 Father's Day is right around the corner, and it can be hard to know what to get for Dad, especially if his tastes are widespread. If your father likes to spend time outside gardening, entertaining, or just taking care of the yard, then he'll love our list of cool garden tools, gadgets, and decor. These Father's Day gift ideas are sure to be papa-pleasers. Features include suggestions for the thrifty as well as those bent on splurging on the man of the hour. Whether Dad is a roll-the-sleeves-up-and-get-to-work kind of guy, a Renaissance man, a gardening addict, or all of the above, you are sure to find something for him on our Father's Day gift suggestions list.
Wine Bottle Torch Kit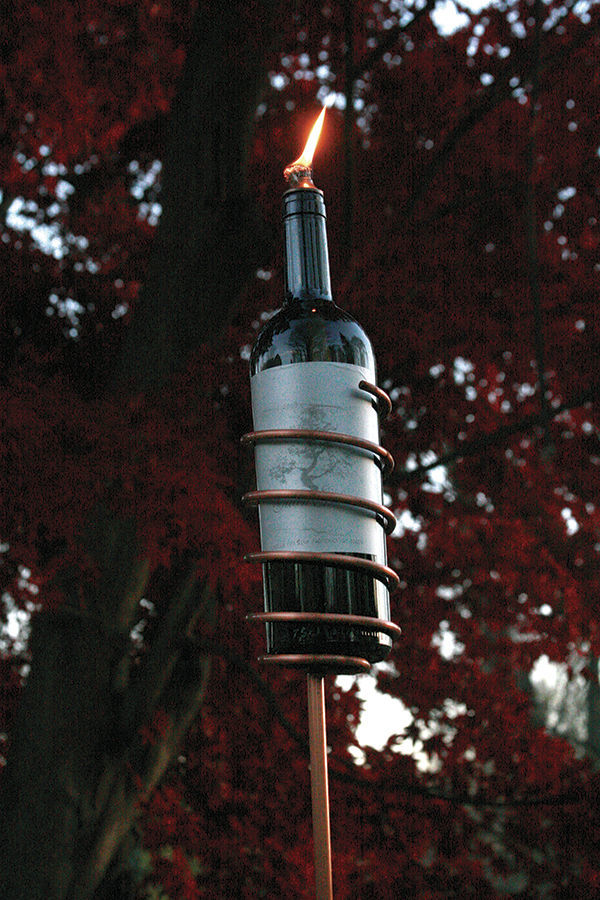 Why Dad Will Love It: If Dad's a wine-lover, then this gift is a winner. Now Dad can enjoy his glass of vino out on the patio while enjoying the ambient glow of a torch burning from repurposed wine bottles. These copper supports glow lovely in the lamp light, support your average-sized wine bottle, and are more unique than your average tiki torch. Also, you can add citronella lamp oil to the bottles to help keep the mosquitos at bay. Display Dad's favorite bottles and help him light up summer nights with this copper wine bottle torch kit. 
$36.95
GT Revolution Trimmer/Edger/Mini-Mower
Sponsored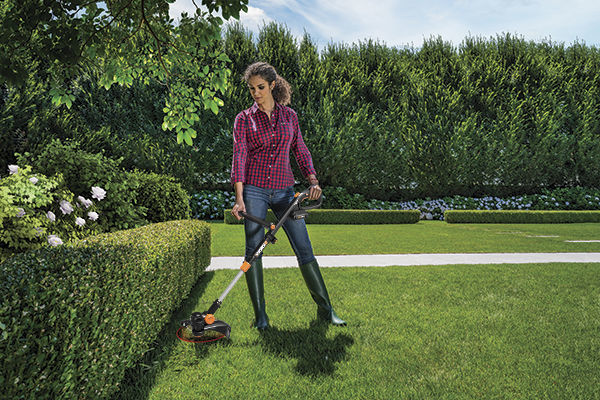 Why Dad Will Love It: Make Dad's life easier with one tool that can do it all. This combination trimmer, edger, and mini-mower is a great option for this Father's Day. It has all the most-requested features, including a long, adjustable handle, which can accommodate taller users, and a shaft that ratchets from 0 to 90 degrees, which is helpful for getting to those hard-to-reach areas. This tool also features a control called "Command Feed." As if the name wasn't cool enough, the "Command Feed" function will allow Dad to provide more line for continued trimming with a press of a button. A pre-wound cartridge spool with holder is attached to the trimmer's shaft for convenience. The trimmer can easily be converted into a wheeled-edger, which will allow Dad to cut precise edging. Done with edging but need to cut back the lawn in spots? The wheels also attach to the trimmer's guard for mini-mower tasks. The GT Revolution features two 20V lithium batteries, which means Dad won't have to worry about dragging a cord, as well as a five-hour charger, two spools, and a three year warranty. The GT Revolution is a great choice for dads who need a versatile tool for yard work.
$99.99
The Nut Picker-Upper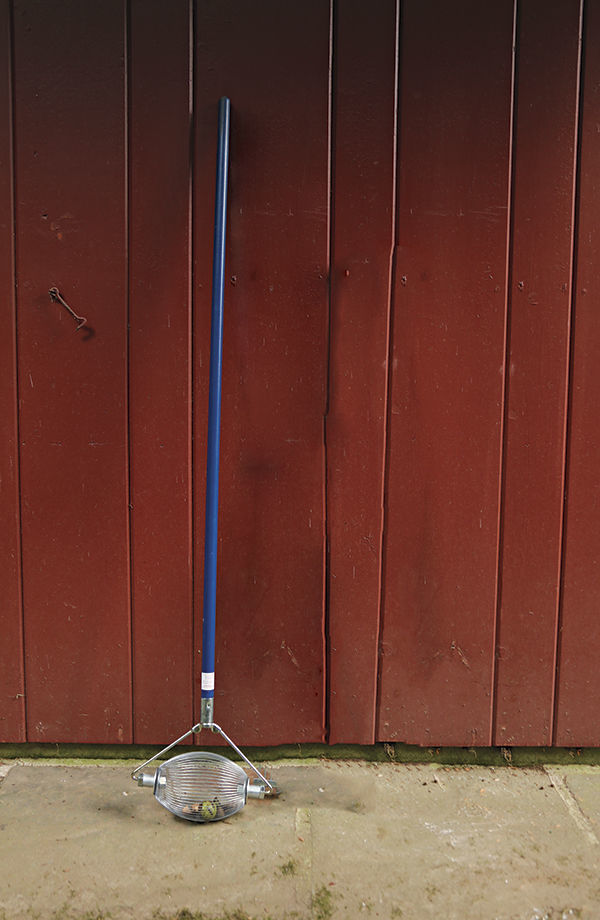 Why Dad Will Love It: This unique tool looks like it should come with a hamster that runs around the metal cage at the end. The admittedly strange appearance of the Holt's Nut Wizard, however, does not detract from its amazing nut-gathering abilities. If Dad has nut-producing trees like oak or black walnut, he'll know that picking up all those nuts can be an exhausting and back-breaking chore. But leave them on the ground and they'll sprout thousands of seedlings next year. Mowing just shoots the acorns around like projectile missiles. With the Nut Wizard, Dad can simply roll the caged end around, and the flexible wires part for easy collection. Different sizes are available based on the nut size (12-inch Nut Wizard pictured).
Prices vary by size
The Root Assassin Shovel and Saw
Sponsored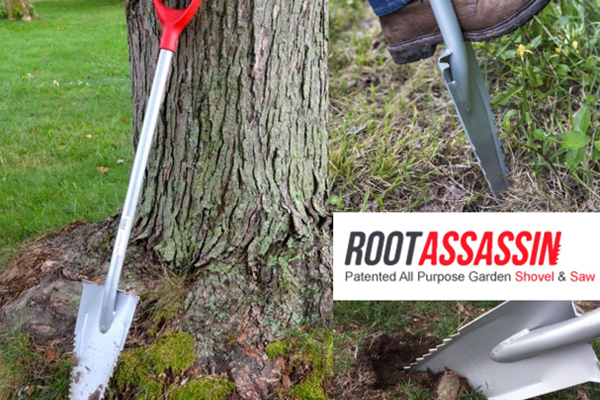 Why Dad Will Love It: If Dad is a fan of efficiency, he'll love the Root Assassin Shovel and Saw garden tool. This patented all-purpose garden tool is a shovel and a saw in one. With it, Dad can easily slice through roots, branches, and tree limbs. It is also great for transplanting and removing overgrown areas, so if Dad has big plans in store for his yard, this tool is a must-have. The 16 supersharp serrated and beveled steel "teeth" on each side of the blade enables the user to cut while digging in and cut again when lifting out, a unique and useful function that makes clearing areas of unwanted brush and preparing soil a cinch. The Root Assassin is made of steel, is available in 32-inch and 48-inch models, weighs only 4 lbs., and comes with a lifetime replacement guarantee. Introduce Dad to his new favorite tool this Father's Day.
https://rootassassinshovel.com/
$49.99
Not Your Ordinary Wind Chimes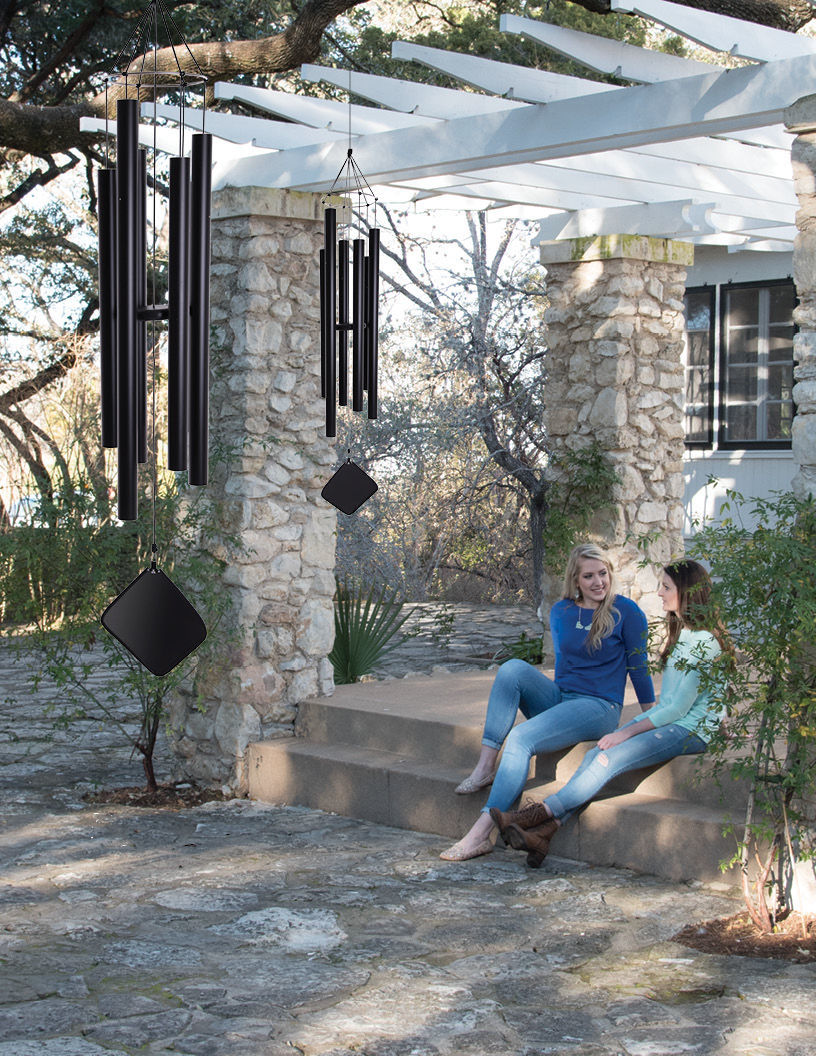 Why Dad Will Love It: We're not kidding when we say these are not your ordinary wind chimes. These come from a company called Music of the Spheres, and the name seems appropriate. The Music of the Spheres chimes are advertised as being made from high-quality tempered aluminum alloy tubing, which is manufactured to never rust. They are tuned to the standard orchestral pitch and feature solid polyethylene clappers that are shaped to perform in a wind as light as 8 to 10 mph. The tough synthetic cordage is also apparently resistant to abrasion, UV rays, rot, and mildew. If Dad has a big tree and the wherewithal to hang it, the largest of these wind chimes is called the "Basso Profundo" and is over 14 feet tall! But you don't need to go that big for these chimes to be impressive.  There are a variety of tunings all featuring soothing sounds in sizes ranging from the much more realistic 30 inches on up. You can listen to all of the size and tuning options on the company's website.
$90 to $2,950
Cascade Hops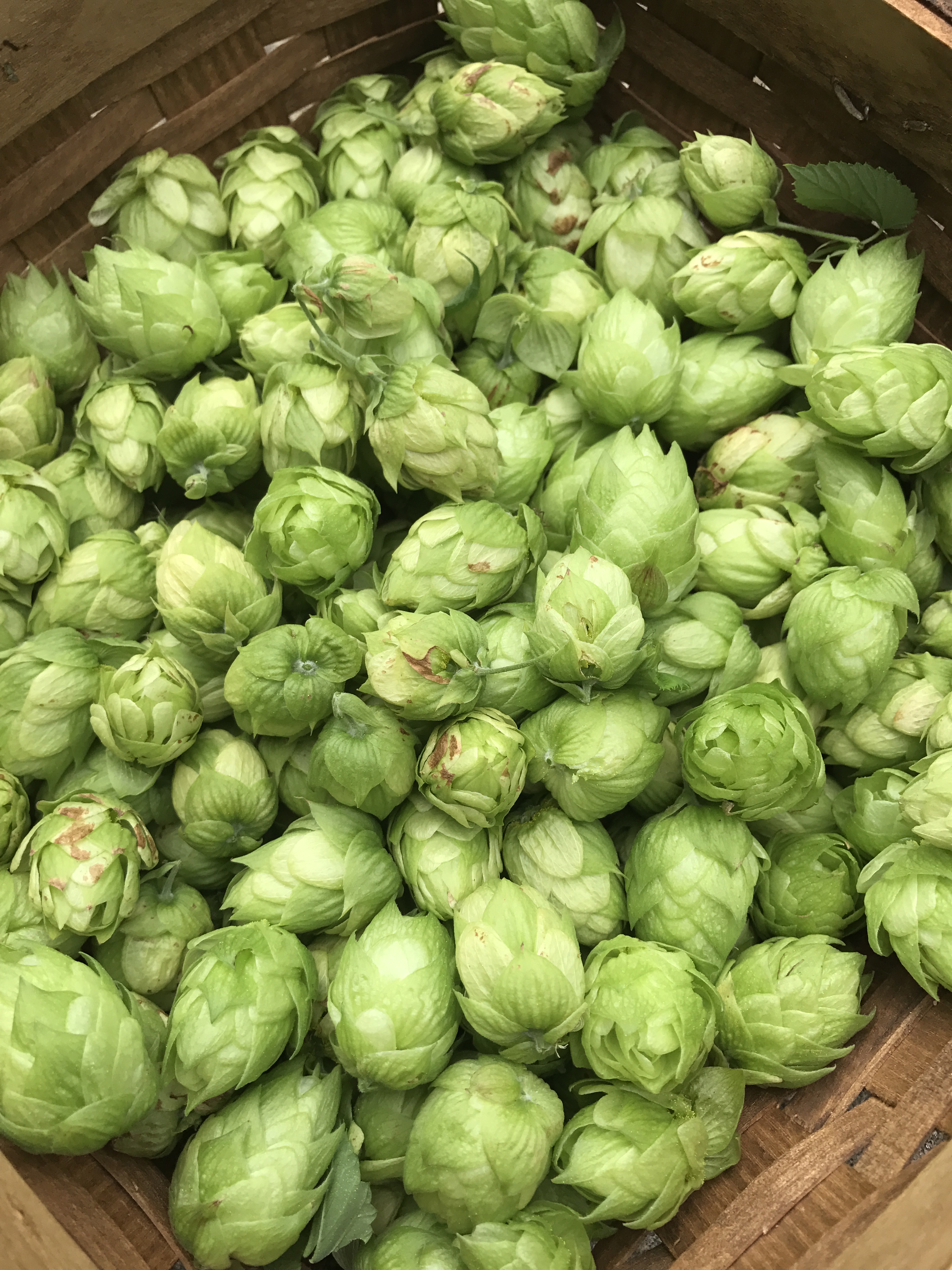 Why Dad Will Love It: If Dad has always wanted to brew his own beer, then giving him this hops vine is a good way to help him start. 'Cascade' is a classic disease-resistant variety often used to flavor American-style pale ales. Even in its first year, this vigorous grower promises to provide a nice vertical garden accent and a good crop of aromatic cones. Given full sun and a sturdy trellis, the plant won't ask much else from the gardener. From John Scheepers Kitchen Garden Seeds, 'Cascade' hops (Humulus lupulus 'Cascade') can be grown in Zones 4-8.
$29.95
Wisdom for Home Brewers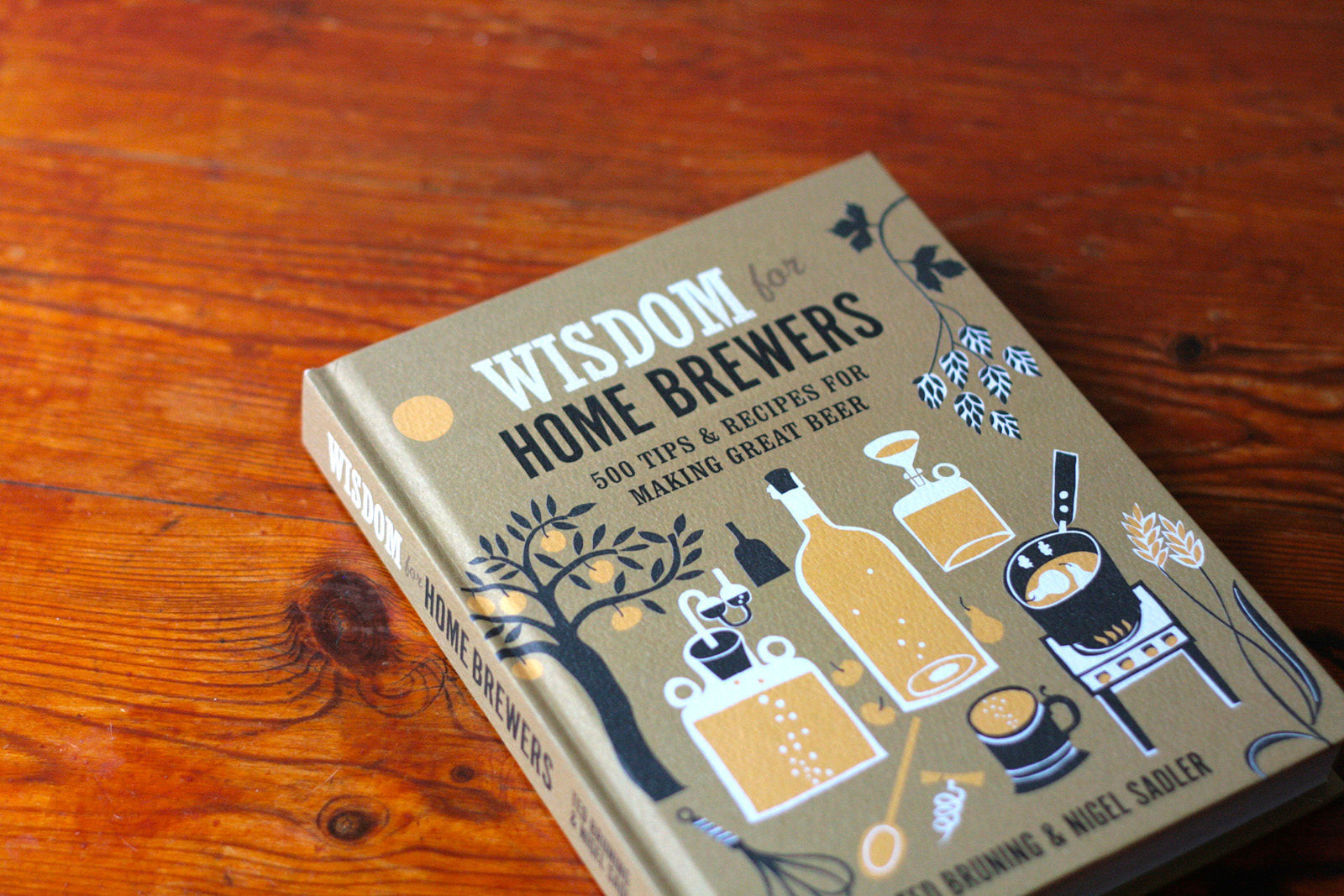 Why Dad Will Love It: If you're thinking of getting Dad his own hops vine (above), then you'll want to follow up with this great guide to brewing beer at home. Wisdom for Home Brewers: 500 Tips for Making Great Beer offers professional tips and basic recipes for making beer from Ted Bruning, an award-winning beer and brewery writer. The tips are divided into 10 chapters covering everything from equipment and ingredients to troubleshooting and storage. Whether Dad is new to home-brewing or a veteran, he's sure to find information to help him make the best beer from scratch.
$16.46
Modern Fire Pit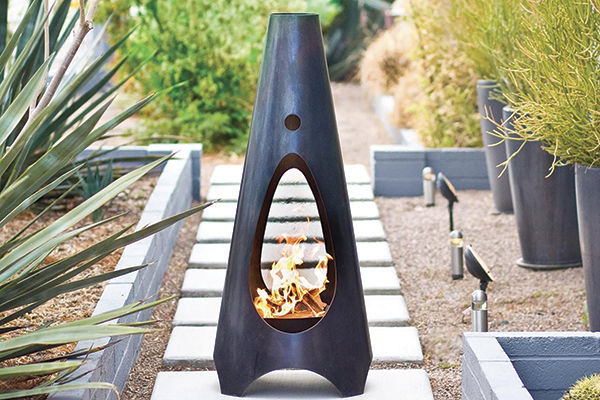 Why Dad Will Love It: Who doesn't love sitting and telling stories around the campfire? Not all fire pits are created equal, though. If Dad has more of a modern style sensibility, he'll love the ModFire line of fire pits. This sleek, svelte modern hybrid of a fire bowl and a chiminea was designed by Brandon Williams in Phoenix, and it comes in natural steel and in three vibrant colors: deep red, blue, and orange. It's meant to last a lifetime and is perfect for roasting marshmallows on the back patio. Burn wood or upgrade to a propane or natural gas unit with an optional kit. This design will serve as a striking focal point for Dad's backyard.
$950.00–$1,250.00
Antique Garden Decor From the Elemental Garden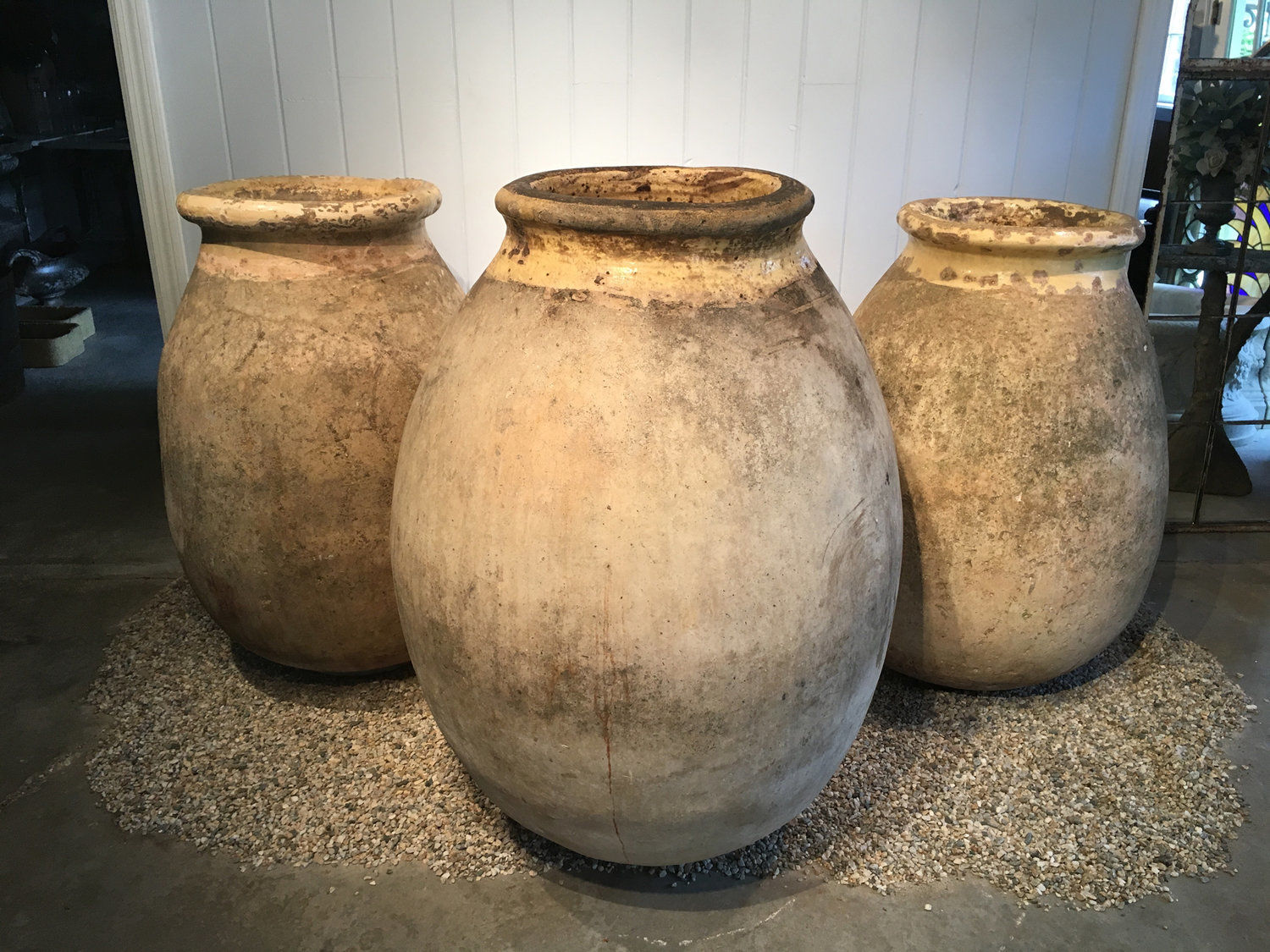 Why Dad Will Love It: If Dad is a collector or a history buff, then he will go crazy over any of the items on display at the Elemental Garden in Woodbury, Conn. This business specializes in garden decor and antiques from the late 19th century to the early 20th century. If you want to find one-of-a-kind garden decor for Dad this Father's Day, this is a great place to go. While the price tags are hefty (one of the urns featured above goes for over $9,000), the rarity of the pieces can't be denied. A special Father's Day gift, indeed.
$9,350
Urn From Terrain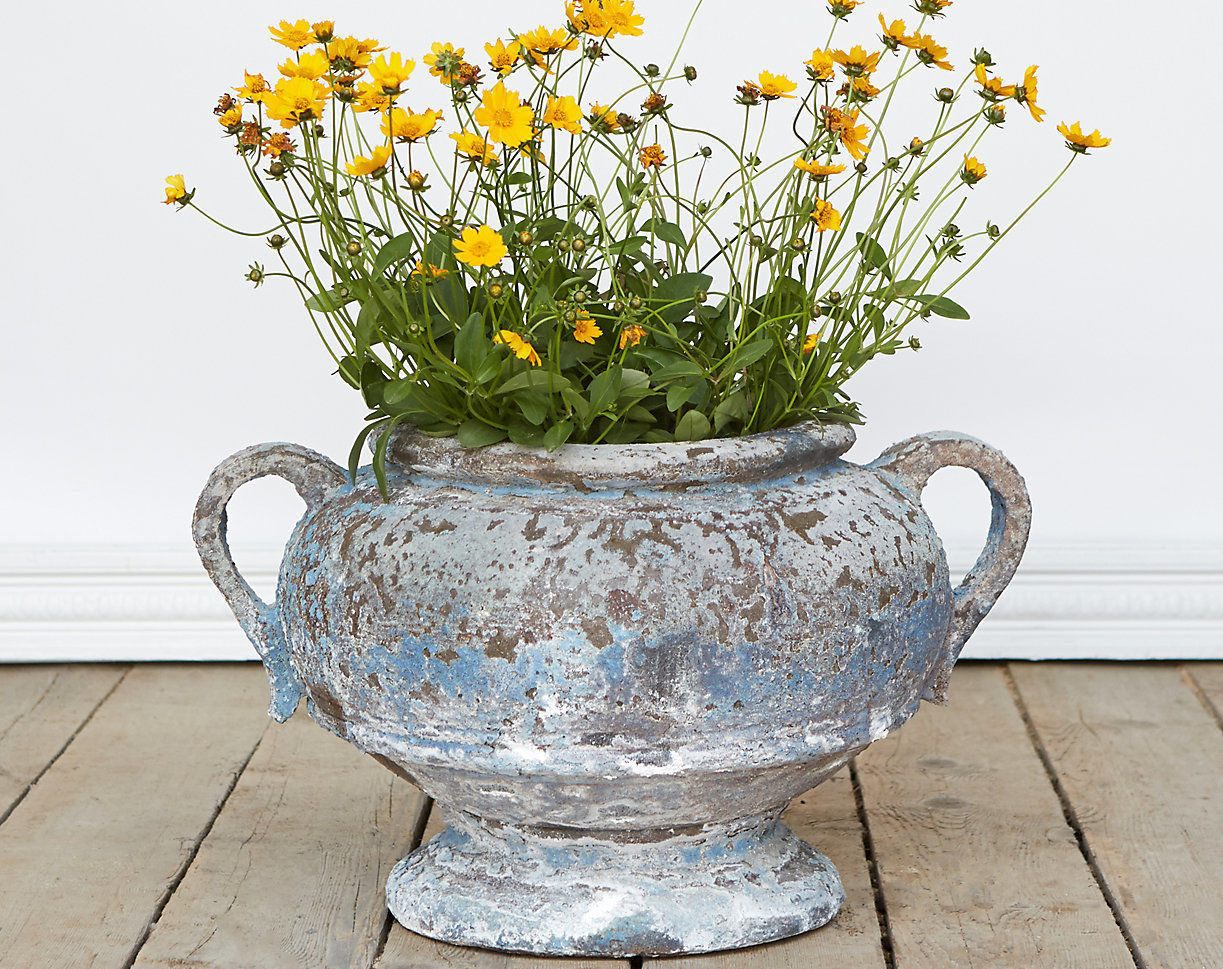 Why Dad Will Love It: If you think Dad would love the antique look but not the prices of the pieces above; check out Terrain for aged-looking pots and urns at a fraction of the price. Terrain has lovely options for outdoor planters, garden decor, and furniture that will certainly make Dad's day this year. This is a handmade glazed earthenware urn that stands 13.5 inches tall and 23 inches wide. It's good for indoor or outdoor use and is frost resistant.
$198
Firefly Lights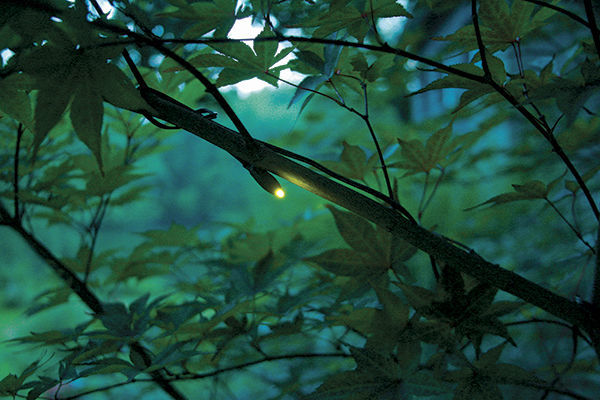 Why Dad Will Love It: One of the most ethereal joys of summer is sitting outside on a balmy night watching the fireflies wink and twinkle. It's hard to imagine that this magical sight could be re-created by modern technology, but Firefly Magic's Firefly Lights come close. Dad will love the magic of the fireflies all summer and fall with these special strands of lights. The lights perfectly match the color of a firefly's glow, and they wink on and off slowly and randomly. Even on the darkest night, you don't really notice them unless you sit back and relax to take in the night garden. They are understated, subtle, and charming – certain to please a dad who likes watching the fireflies late into the night.
$67.95