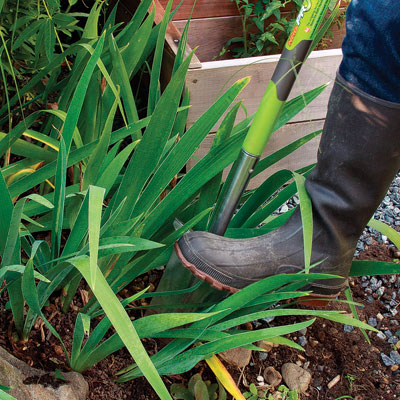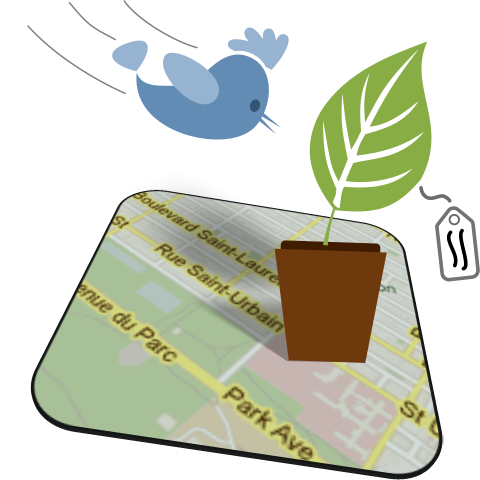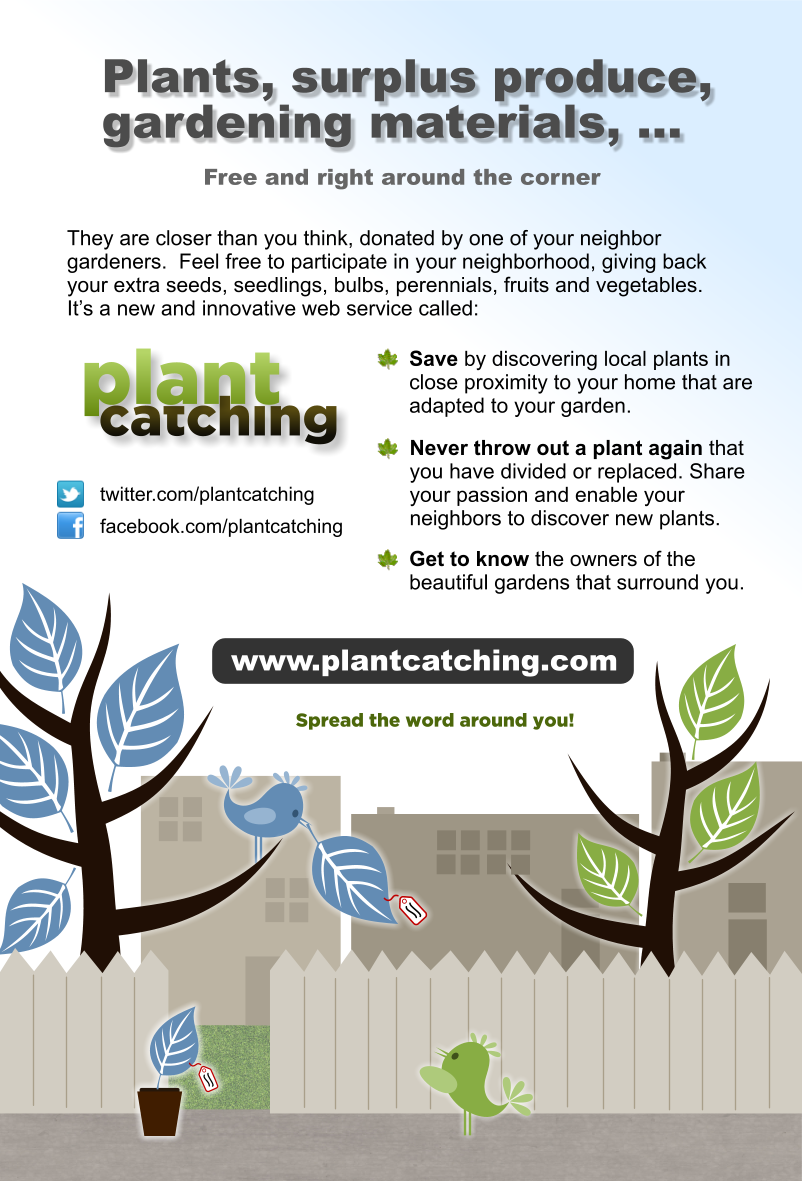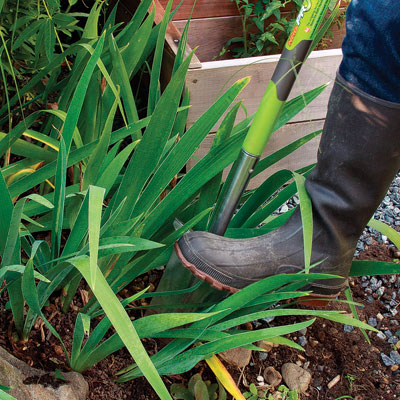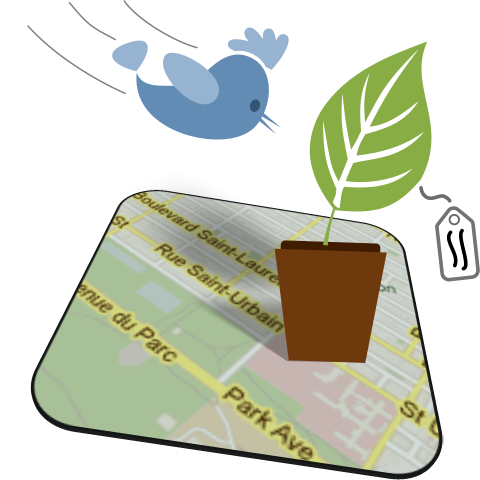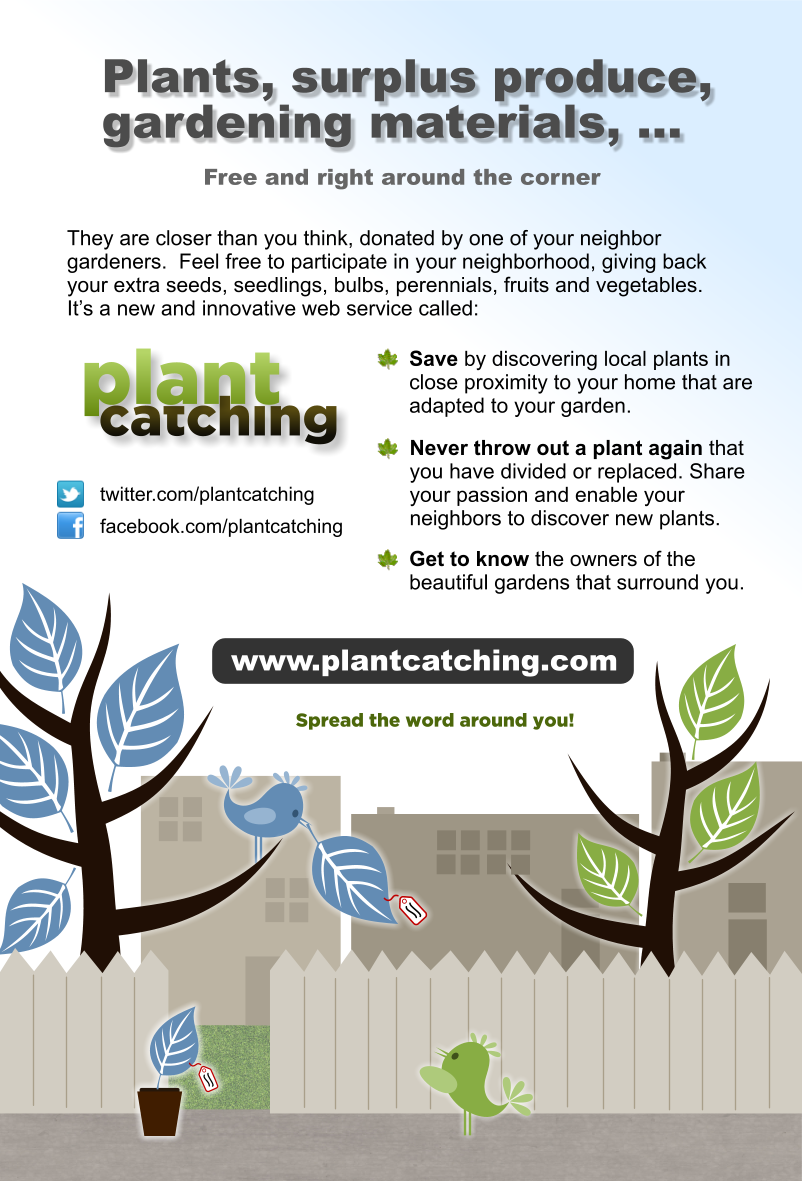 If you've been gardening for even just a short while, you've probably been offered a bit of this or that from the gardens of friends and family. My own grandmother won't stop ripping what I believe to be 'Moonbeam' tickseed (Coreopsis 'Moonbeam') out of her beds and driving them over to mine. In fact, she's started leaving shopping bags of divisions in the mailbox when I'm out, as I now protest the overabundance of annoying little yellow blossoms in my previously white-and-purple themed borders.
I digress. The point is that gardeners like to take care of each other. You give me some of that plant, I give you some of this one. It's a very symbiotic (and affordable) way to go about collecting plants.
Now imagine this: a website on which you can easily share excess plants, bulbs, seeds, or cuttings with gardeners in your area. Plant Catching is the brainchild of Nicolas Cadilhac of Montreal, Canada, a relative newcomer to the gardening scene who felt that he could get gardeners more connected by developing a web space where they'd be able to share their wares. Plant Catching finds users in whatever vicinity you tell it to and then lists what those people have to offer. You then contact these individuals and set up a rendezvous.
As you plant, divide, and revise the garden this fall, and you find that you have more divisions of Plant A than your friends and family want, or extra spring-blooming bulbs that you just can't fit into the ground, consider sharing them on Plant Catching. Remember: the success of the site depends upon how many gardeners in your area actively use it. So log on and give it a try! If you're in Connecticut, you might spot a profile I've listed for Grandma's 'Moonbeam' tickseed.