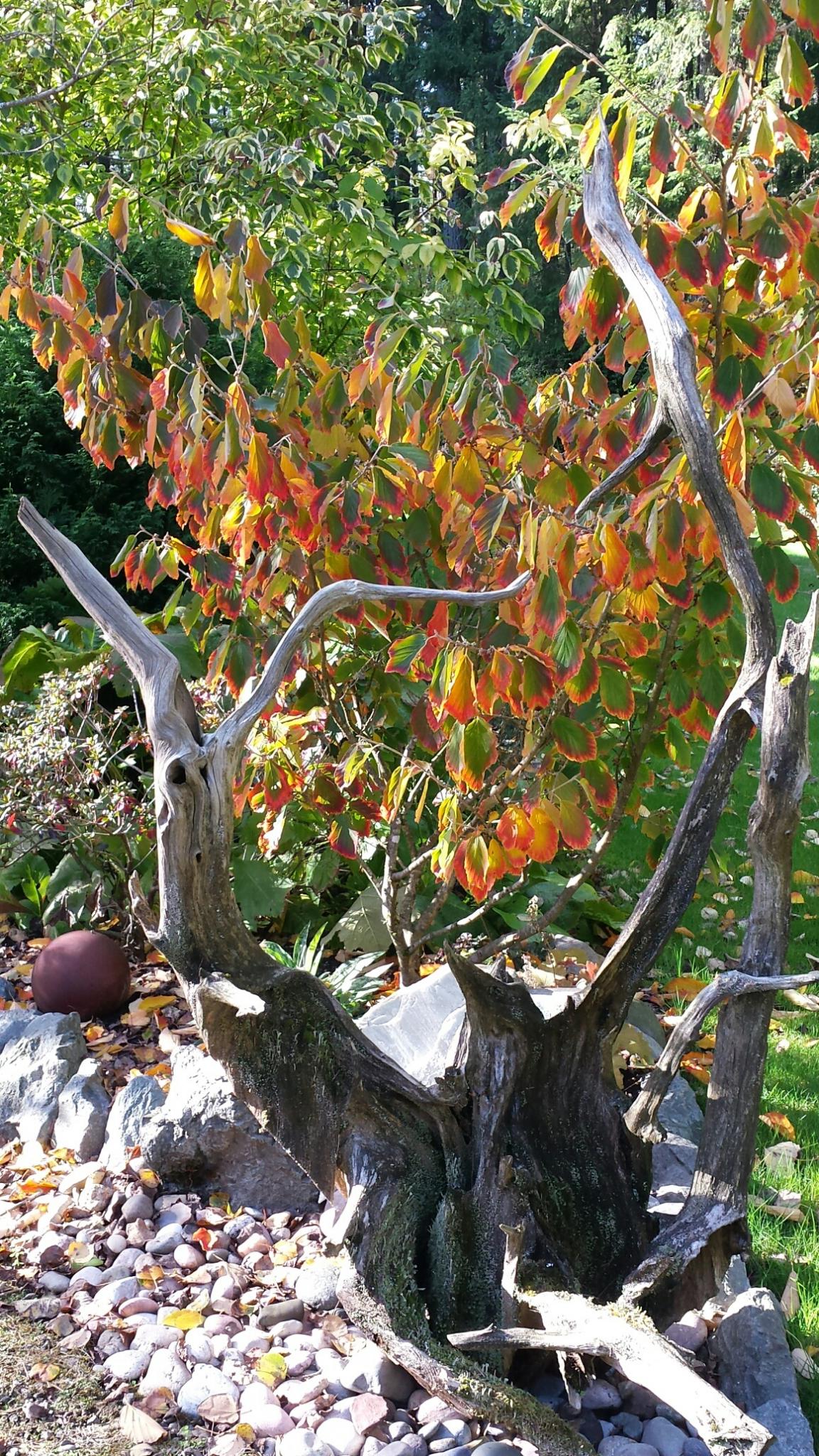 Today's photos are from Jeanne Cronce out in Port Orchard, Washington State (see past posts from her garden HERE, HERE, HERE, and HERE.) She says, "Well, 2014 has been the best summer ever! Wonderful days of constant sunshine drying out the deepest pockets of shady areas–we have had such wonderful growth! With a lot of cleanup ahead I am labeling and deciding what plants to move around or divide, where I could plant another favorite tree, or…well, I am addicted to gardening. I so love the fresh air, and the best present I could ever get would be a load of compost! Woo hoo to next year ahead!" You don't sound like a tired, end-of-the-season gardener at ALL, Jeanne! You garden is looking grand. I can't wait to see what you do next spring!
***Hey guys, so so sorry for the lack of a post yesterday. I have a wicked head cold and could not muster the energy. Not a great excuse, I know….
SEND ME PICS OF YOUR GARDEN! Email me at [email protected]. Thanks! –Michelle
______________________________________________
Want us to feature YOUR garden, or a garden you've recently visited, in the Garden Photo of the Day? CLICK HERE!
Want to see every post ever published? CLICK HERE!
Want to search the GPOD by STATE? CLICK HERE!
And last but not least, Check out the GPOD Pinterest page, where you can browse all the post in categories…fun! CLICK HERE!