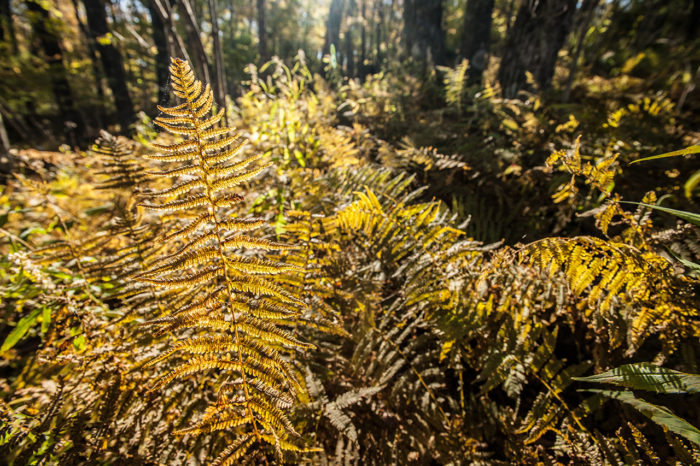 Anna Norton sent in these photos from the Southern Highlands Reserve, where she works, along with this description of the place from its website:
Southern Highlands Reserve is a native plant arboretum and research center dedicated to sustaining the natural ecosystems of the Blue Ridge Mountains through the preservation, cultivation and display of plants native to the region and by advocating for their value through education, restoration and research. Located in Western North Carolina at an elevation of 4500 feet, the varied topography and forest types found on our 120 acres allow us to emulate many of the plant communities found in the higher reaches of the Southern Appalachians. Southern Highlands Reserve has been aptly described by some as "the largest and most diverse collection of native Southern Appalachian plants and their cultivars."
These high-elevation forests are home to rare ecotones that provide unique opportunities for education and research. The Reserve's gardens are managed to illustrate how thoughtful design combined with a vibrant array of native plants can showcase our high elevation microclimate. Each garden room is designed to elicit an emotional experience, fostering a human connection with the plants, animals and environment surrounding us. We hope our visitors experience the gardens as a place to reconnect with nature and reflect upon their role in the grand design.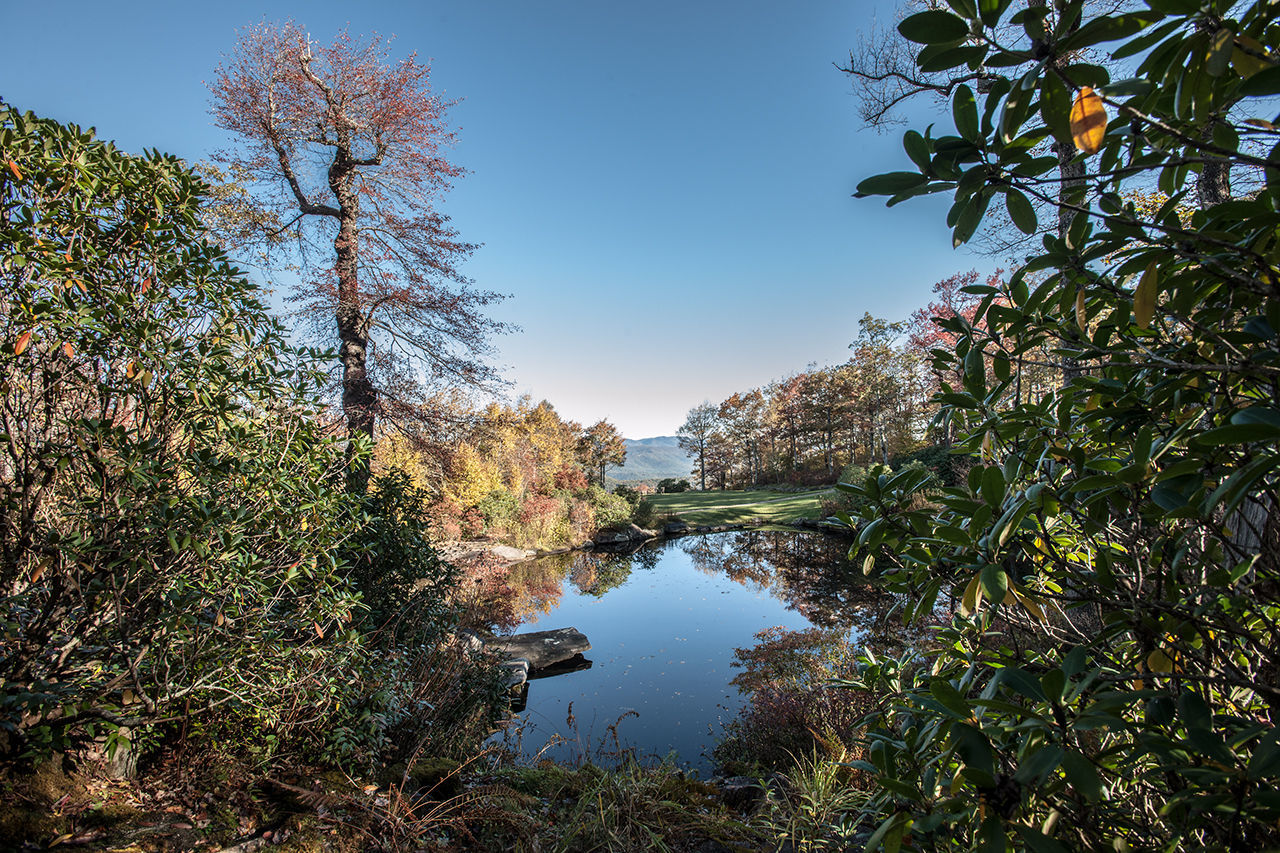 A view of Vaseyi pond at the Reserve in autumn.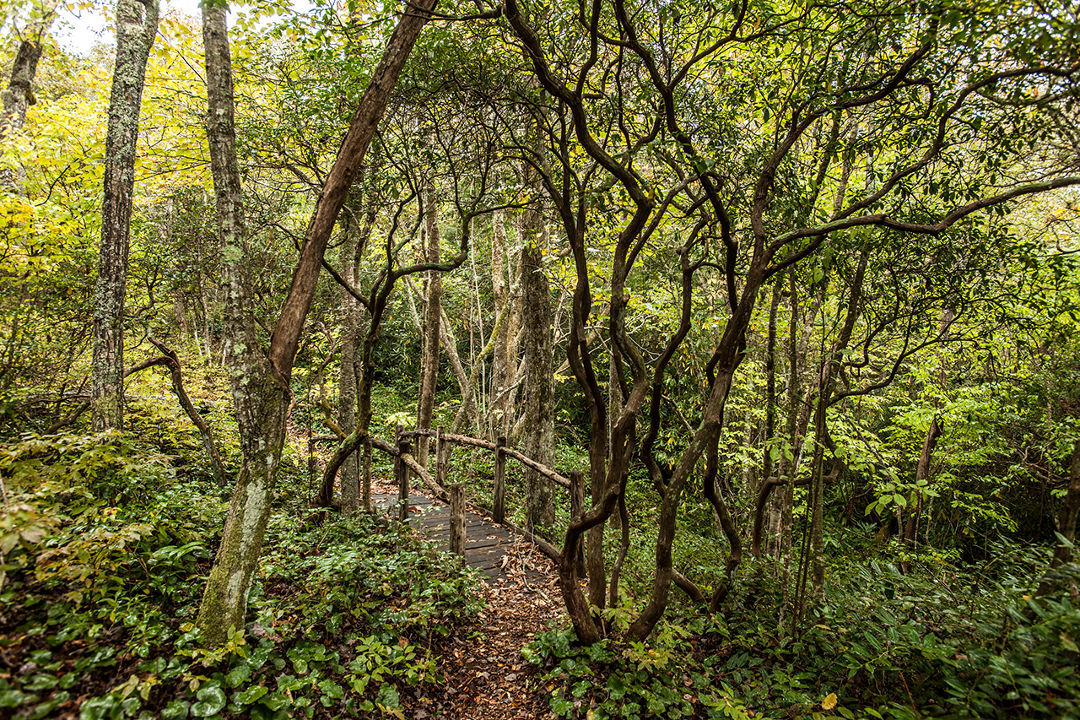 A mature stand of mountain laurel (Kalmia latifolia, Zones 5–9). Mountain laurels are best known for their showy spring flowers, but the sinewy trunks of mature plants have a special beauty all their own.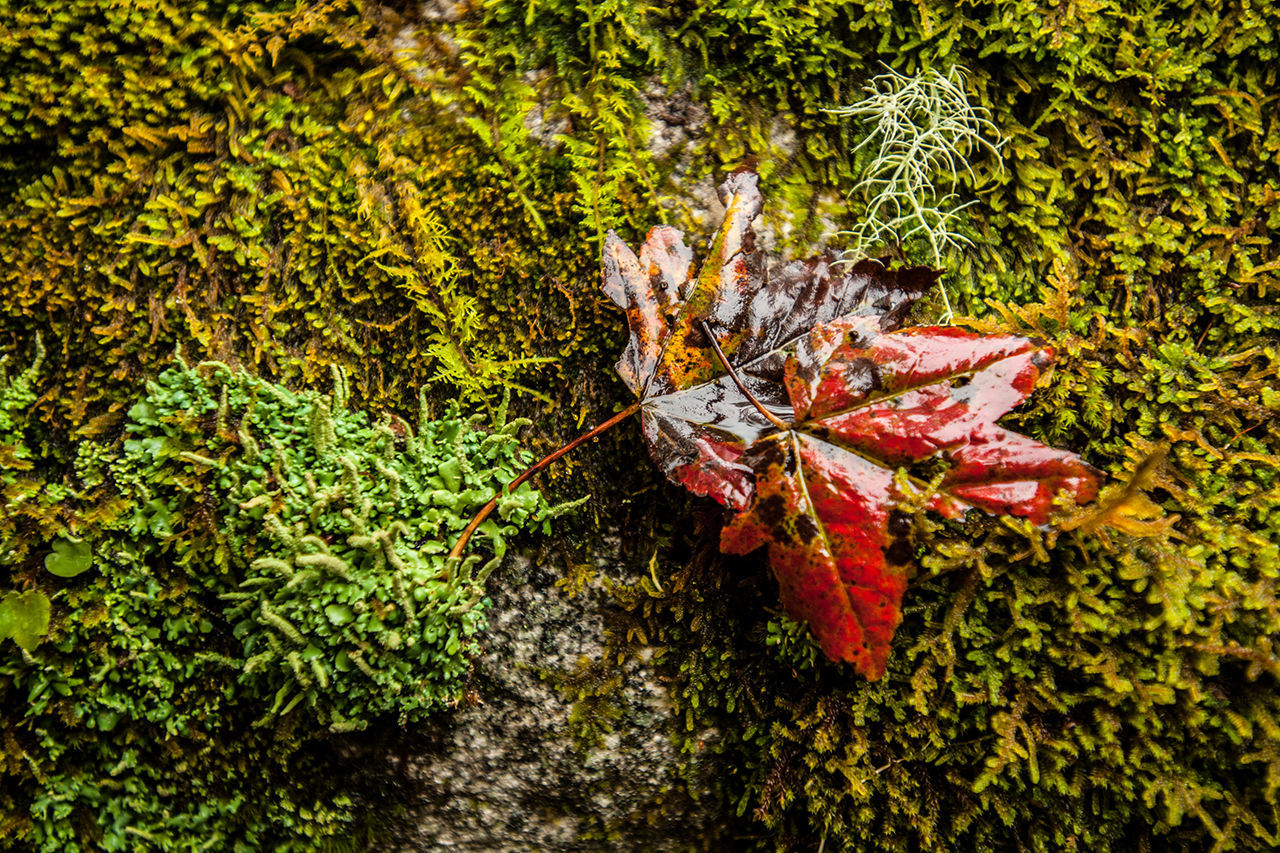 A bit of fall-foliage color on a bed of lush mosses.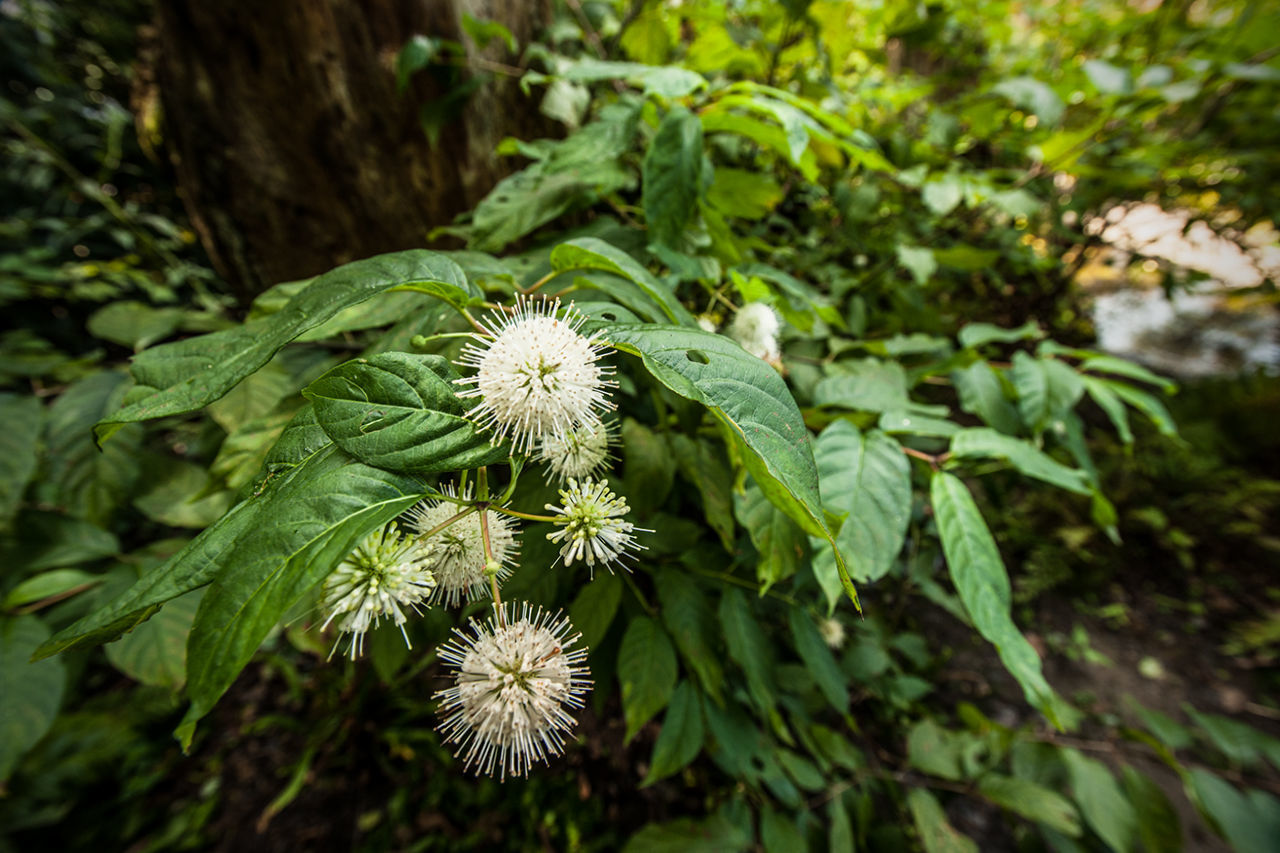 The fuzzy white ball flowers of buttonbush (Cephelanthus occidentalis, Zones 4–10) are a pretty feature of mid to late summer.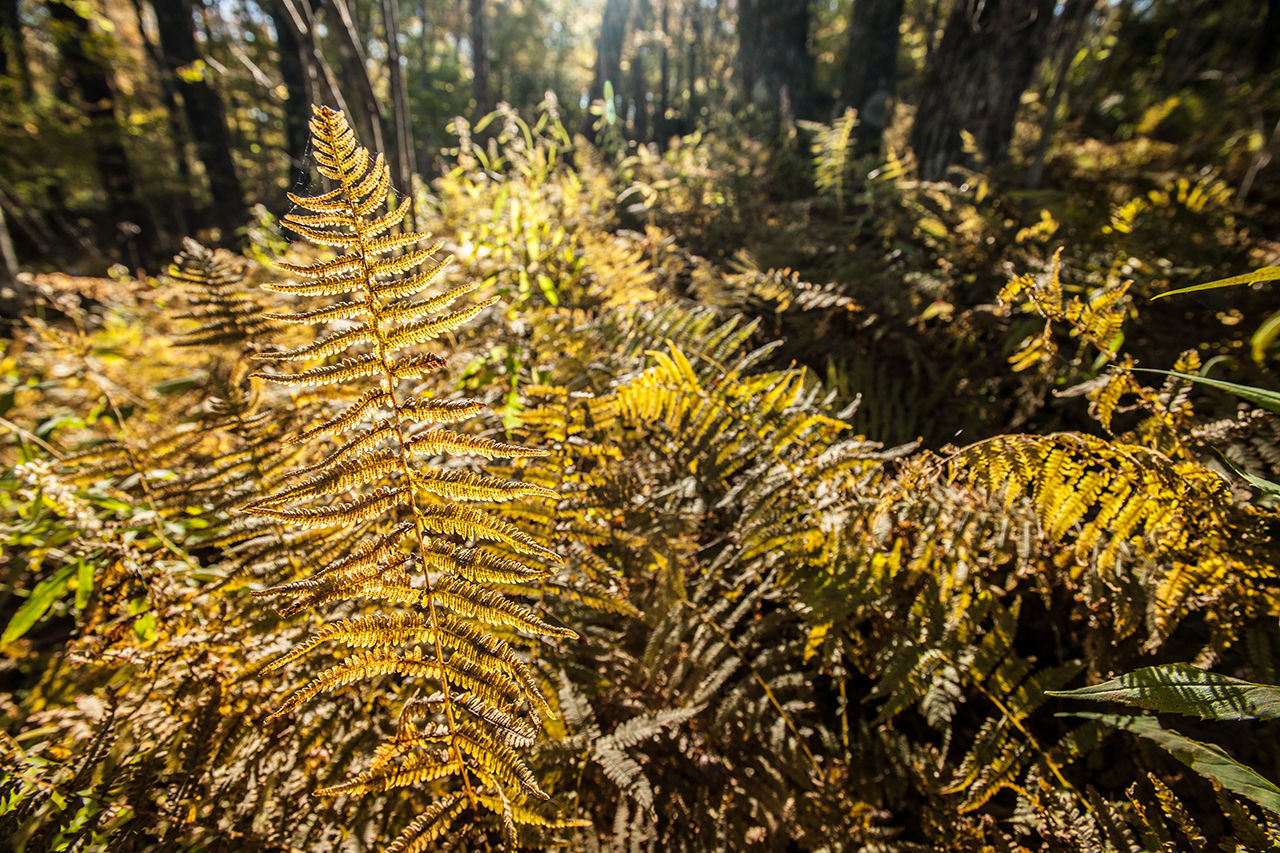 You don't often think of ferns when it comes to fall color, but these cinnamon ferns (Osmonda cinnamomea, Zones 4–8) turn an attractive golden-brown before going dormant.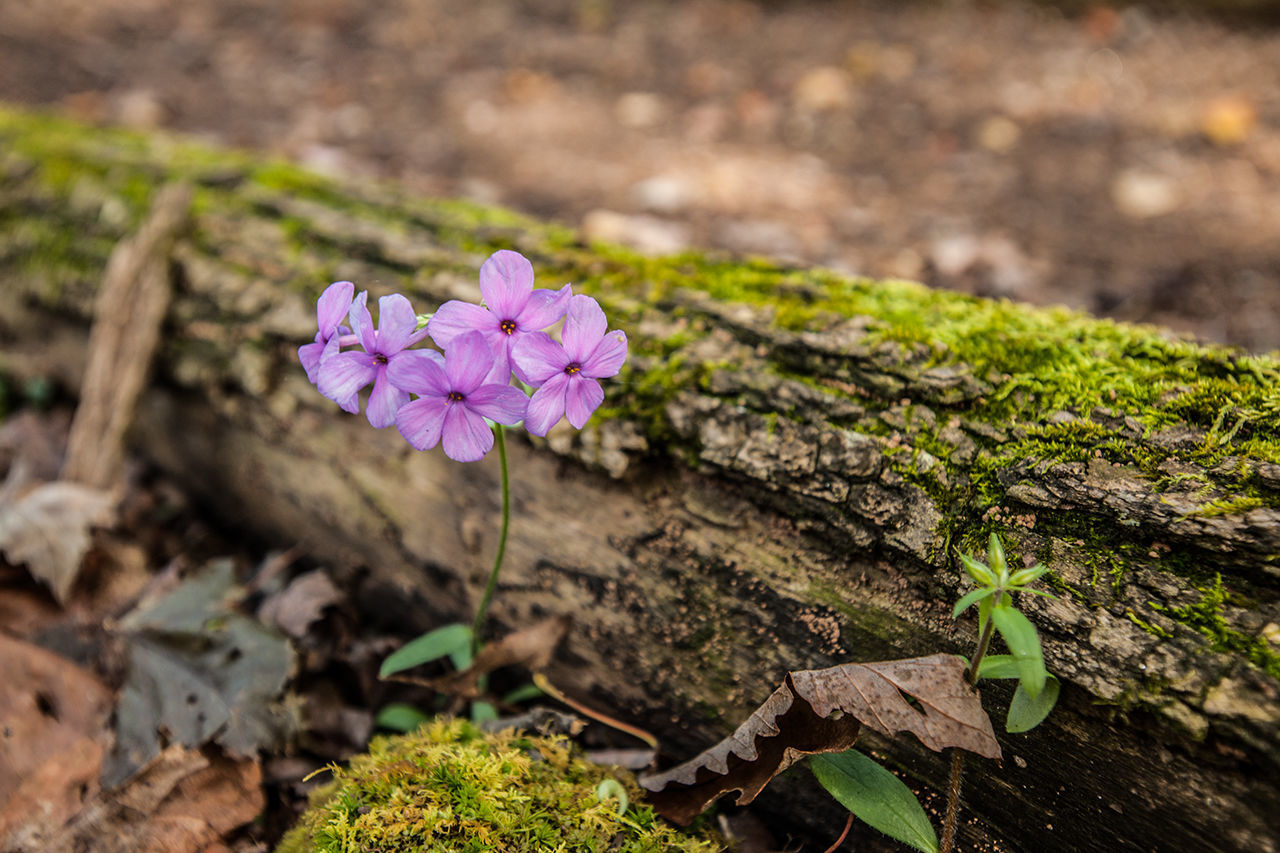 Come spring, creeping phlox (Phlox stonolifera 'Home Fires', Zones 5–8) will bring bright flowers to the shade.
Indian ghost pipe (Monotropa uniflora) has no chlorophyll, because instead of photosynthesizing to make food, it lives as a parasite on fungi living in the woodland soil. The only time this unusual native plant shows itself above ground at all is when the spooky white flowers bloom in summer.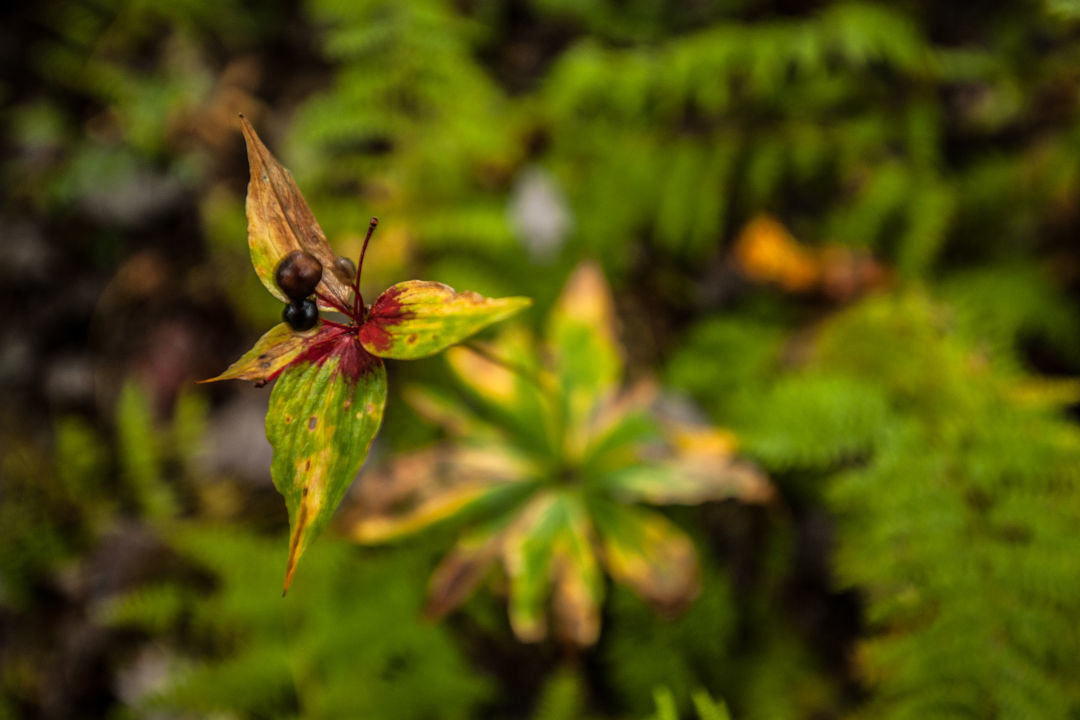 Indian cucumber root (Medeola virginiana, Zones 3–8) has small, greenish flowers in the spring that are followed by pretty glossy black berries in the fall.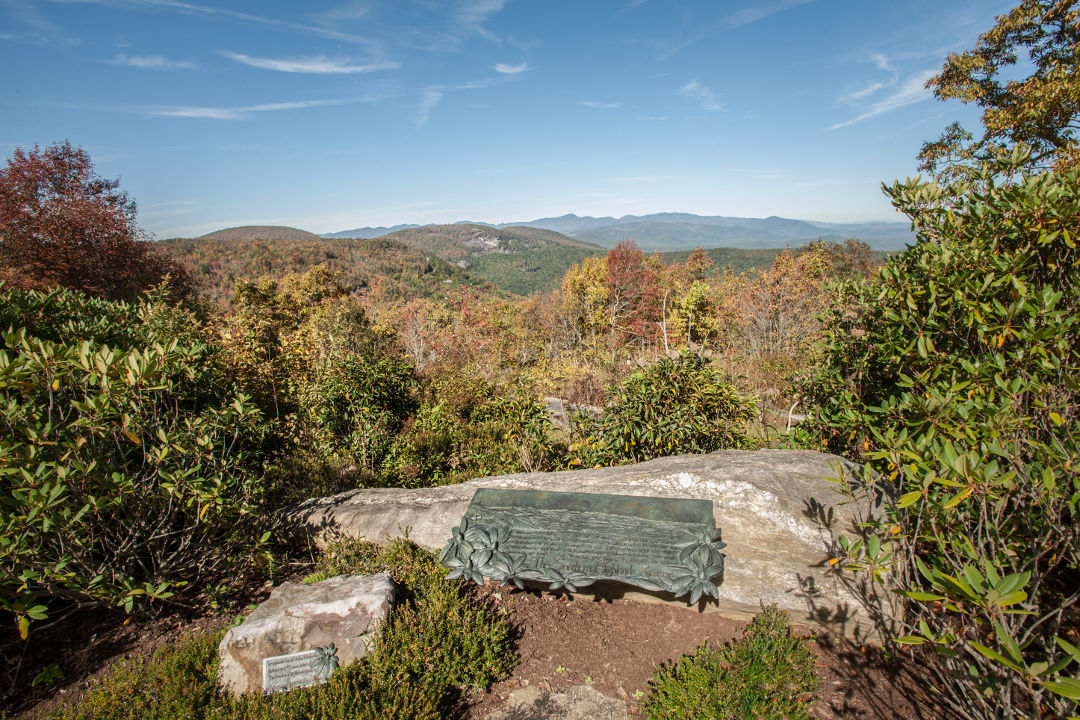 A view from the Reserve at the beautiful landscape around it.
Have a garden you'd like to share?
Have photos to share? We'd love to see your garden, a particular collection of plants you love, or a wonderful garden you had the chance to visit!
To submit, send 5-10 photos to [email protected] along with some information about the plants in the pictures and where you took the photos. We'd love to hear where you are located, how long you've been gardening, successes you are proud of, failures you learned from, hopes for the future, favorite plants, or funny stories from your garden.
If you want to send photos in separate emails to the GPOD email box that is just fine.
Have a mobile phone? Tag your photos on Facebook, Instagram or Twitter with #FineGardening!
You don't have to be a professional garden photographer – check out our garden photography tips!
Do you receive the GPOD by email yet? Sign up here.