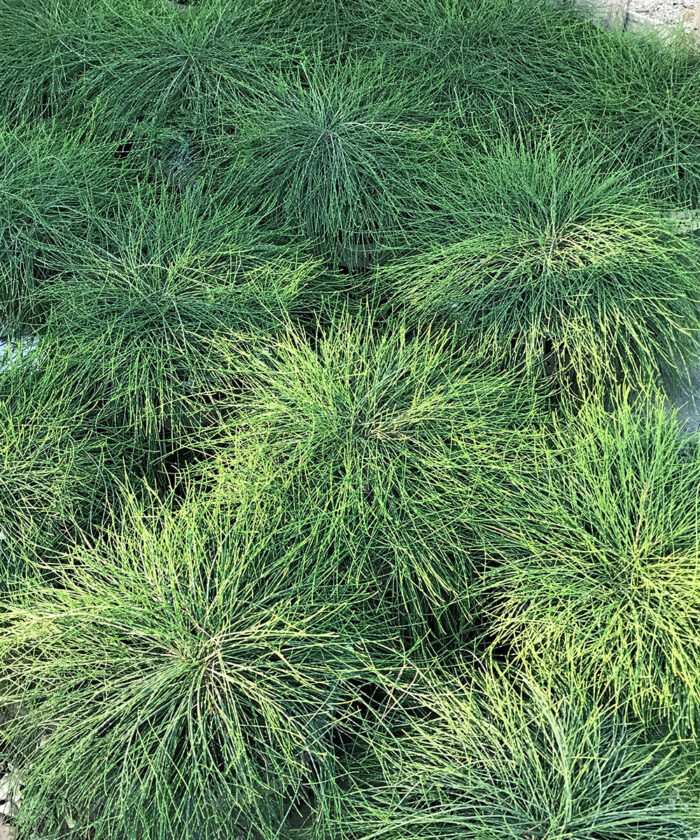 Create an easy-care tapestry of color and texture in your shade garden, and keep pesky weeds at bay at the same time! These shade-loving, evergreen ground-huggers are all easy to maintain and pest-proof to boot. Plus, the majority are drought-tolerant, making them fabulous for the water-wise landscape. This is especially helpful during Northern California's current drought. Mass plant any of these ground covers for instant weed suppression, or allow them to spread and weave through your garden, blanketing bare spots, filling in gaps, and preventing weeds from taking hold along the way.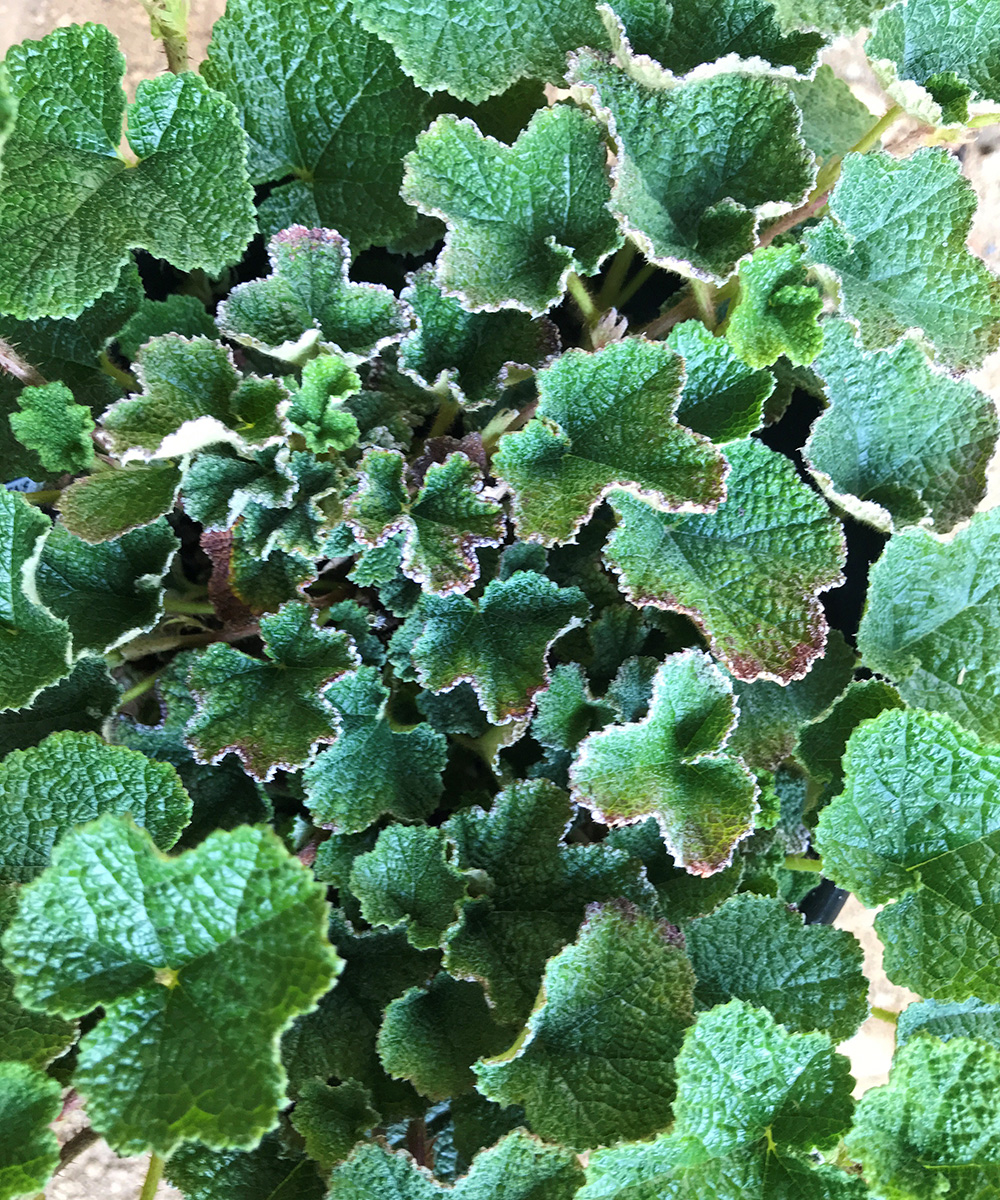 'Emerald Carpet' creeping raspberry
Rubus calycinoides 'Emerald Carpet', Zones 6–9
An attractive, evergreen ground cover that vigorously spreads to form a wide, dense mat of foliage, 'Emerald Carpet' creeping raspberry is sprinkled with small white blossoms from late spring through summer. Amber fruit follow later in the season. Cooler weather brings a red blush to the textured, quilted-looking foliage, which somewhat resembles maple leaves (Acer spp. and cvs., Zones 3–9) in shape. This adds to the interest of this pest-free, drought-tolerant weed-blocker. 'Emerald Carpet' is tolerant of most soil conditions and can tolerate sun if watered regularly, but it is happiest in afternoon shade. It grows 2 feet tall and spreads to over 3 feet wide.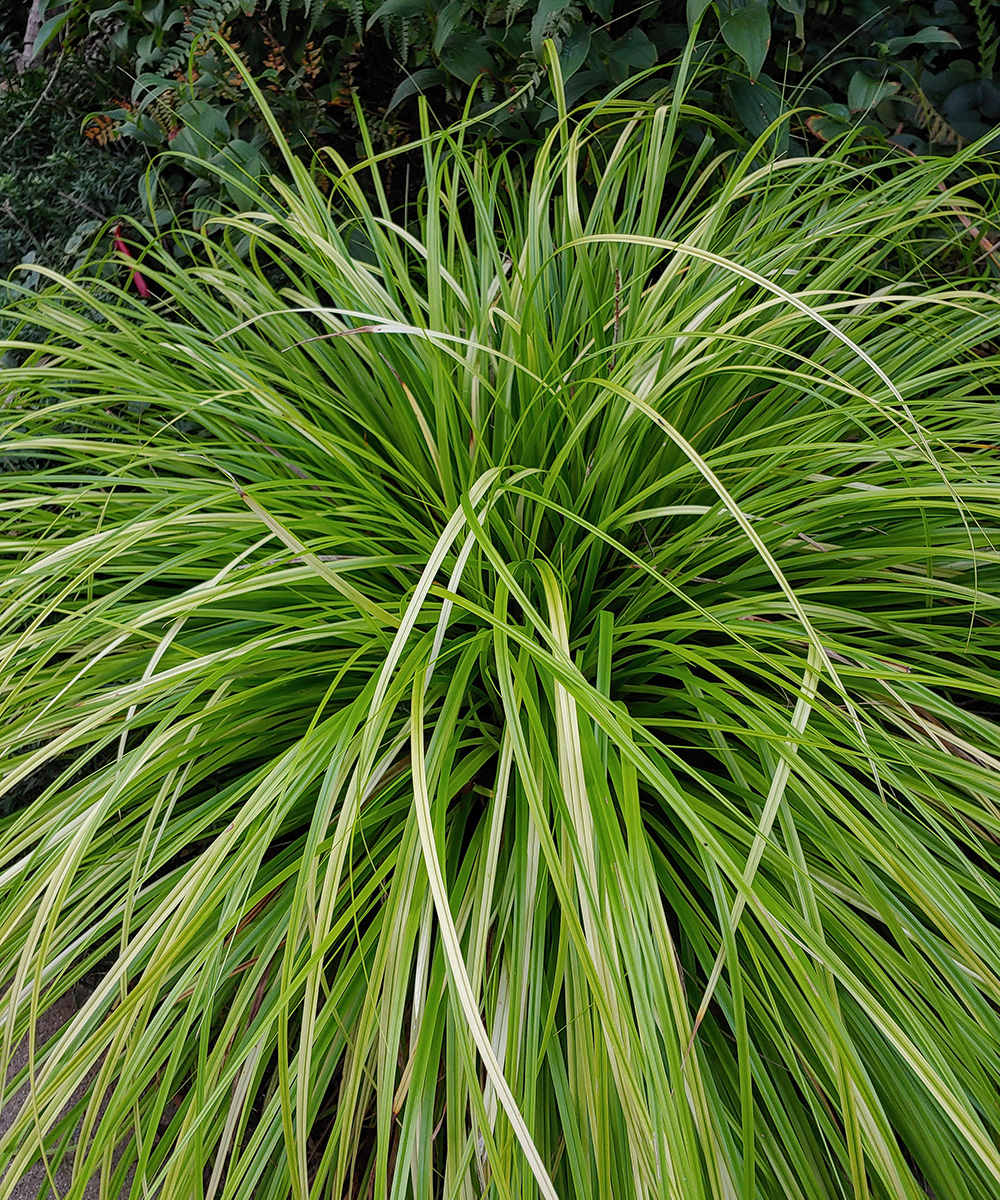 'Everillo' sedge
Carex oshimensis 'Everillo', Zones 5–9
This grassy sedge forms mounds of refreshing lime green foliage that brighten up any shady border or woodland garden. It looks lovely growing en masse as a weed-suppressing ground cover, highlighting companions in a mixed border, or grown singly as an accent. 'Everillo' sedge is also a fabulous container choice, reaching 8 to 12 inches tall and gracefully arching outward to 24 inches wide. Plant in afternoon shade in rich, well-amended soil, and water regularly for best results.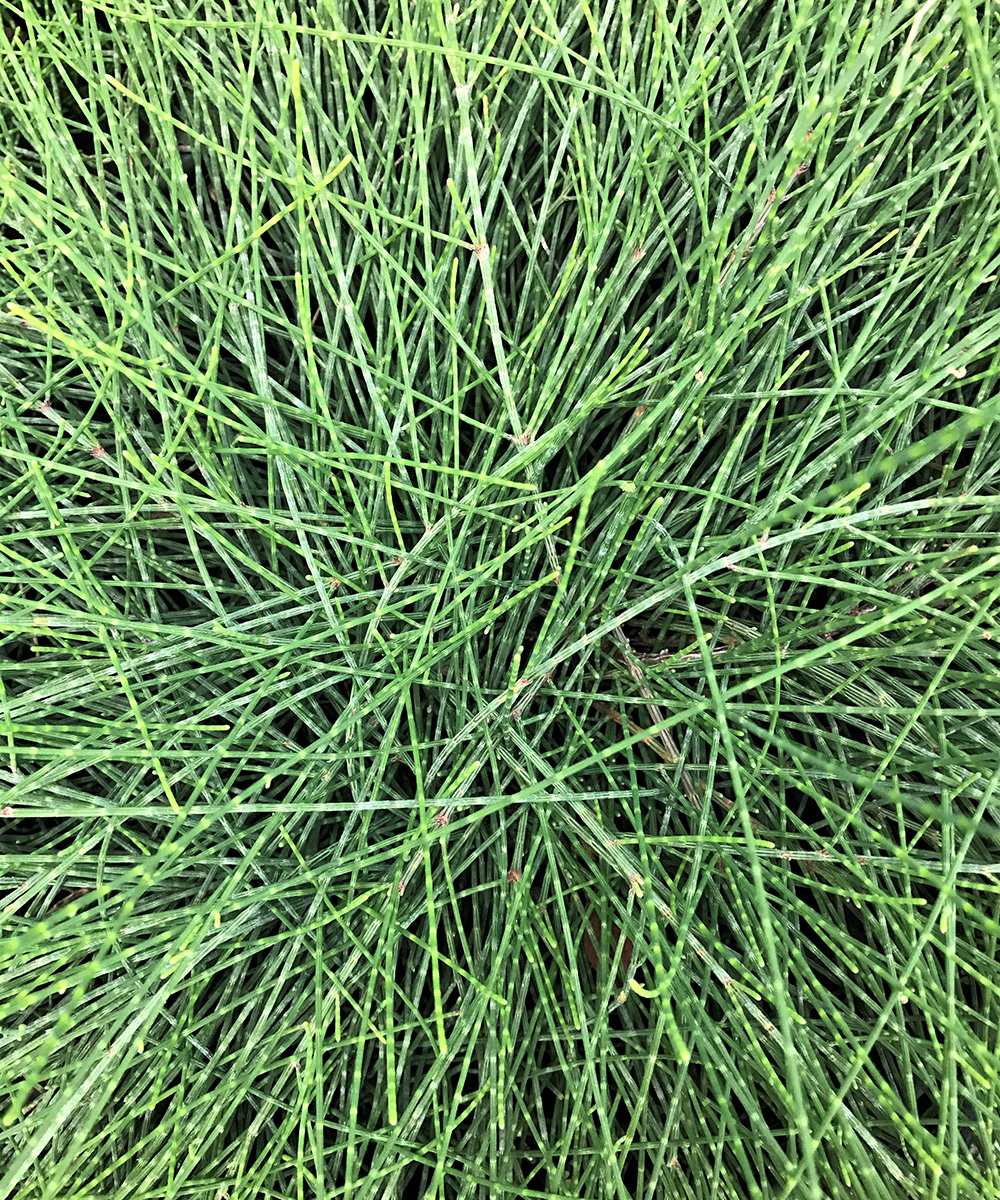 'Cousin It' prostrate she oak
Casuarina glauca 'Cousin It', Zones 9–11
'Cousin It' prostrate she oak is a fascinating, low-growing shrub with creeping grey-brown stems and branches. These branches are clothed in tiny, needle-like blue-green leaves. This intriguing plant is the perfect choice for spilling out of big containers, tumbling around boulders, or cascading over rock walls. Its thick, dense foliage totally suppresses the possibility of weed germination. Native to Australia and somewhat drought tolerant, 'Cousin It' is not a conifer or an oak, and its flowers are not noticeable. Plant it in dappled sun or afternoon shade, and watch it reach 8 to 10 inches tall and 6 to 8 inches wide at maturity.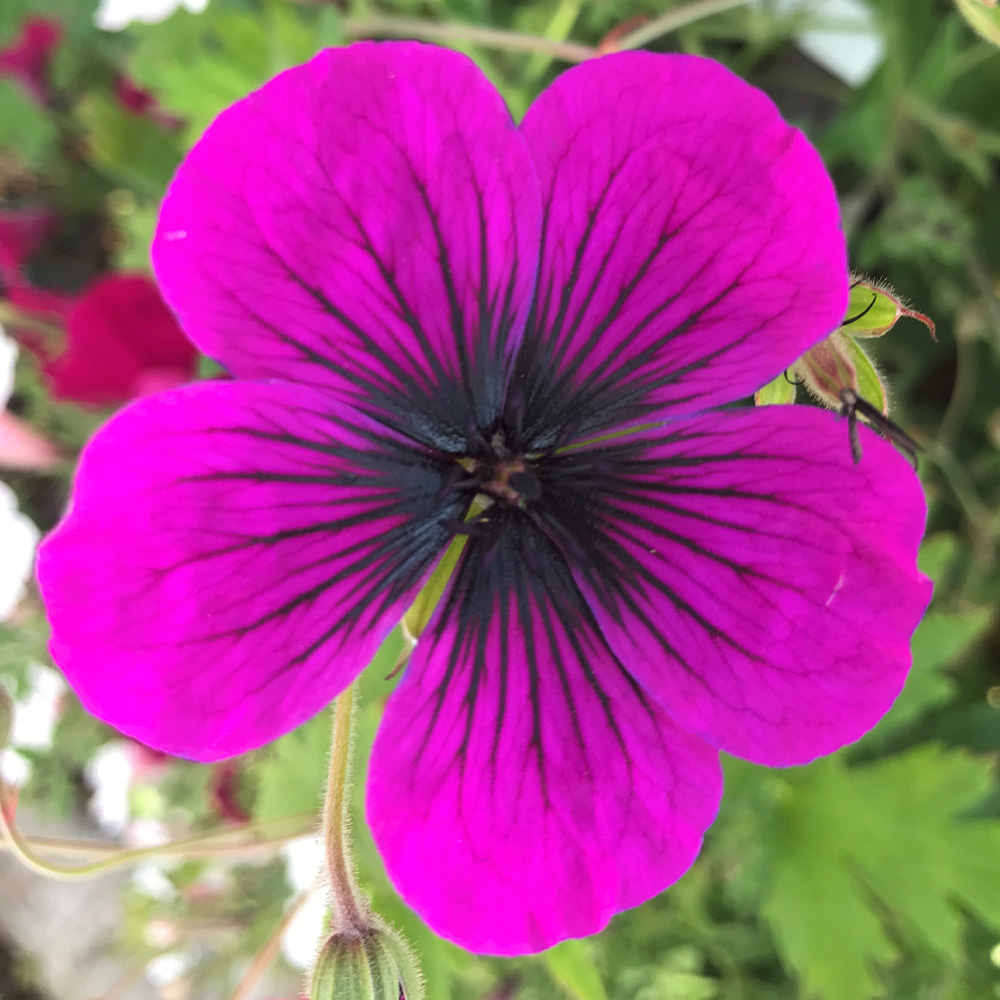 'Dragon's Heart' geranium
Geranium 'Dragon's Heart', Zones 5–8
Beautiful magenta blooms with deep purple centers adorn the mounding, trailing foliage of this lovely geranium from May to September. Vigorous, long-blooming, and floriferous, 'Dragon's Heart' looks fabulous mass-planted as an informal, colorful ground cover, and it's a charming choice for mixed borders too. This geranium will reach 18 to 24 inches tall and spread from 2 to 3 feet wide in amended soil with regular to light irrigation. It performs best if shaded from the afternoon sun.
'Pink Pewter' spotted dead nettle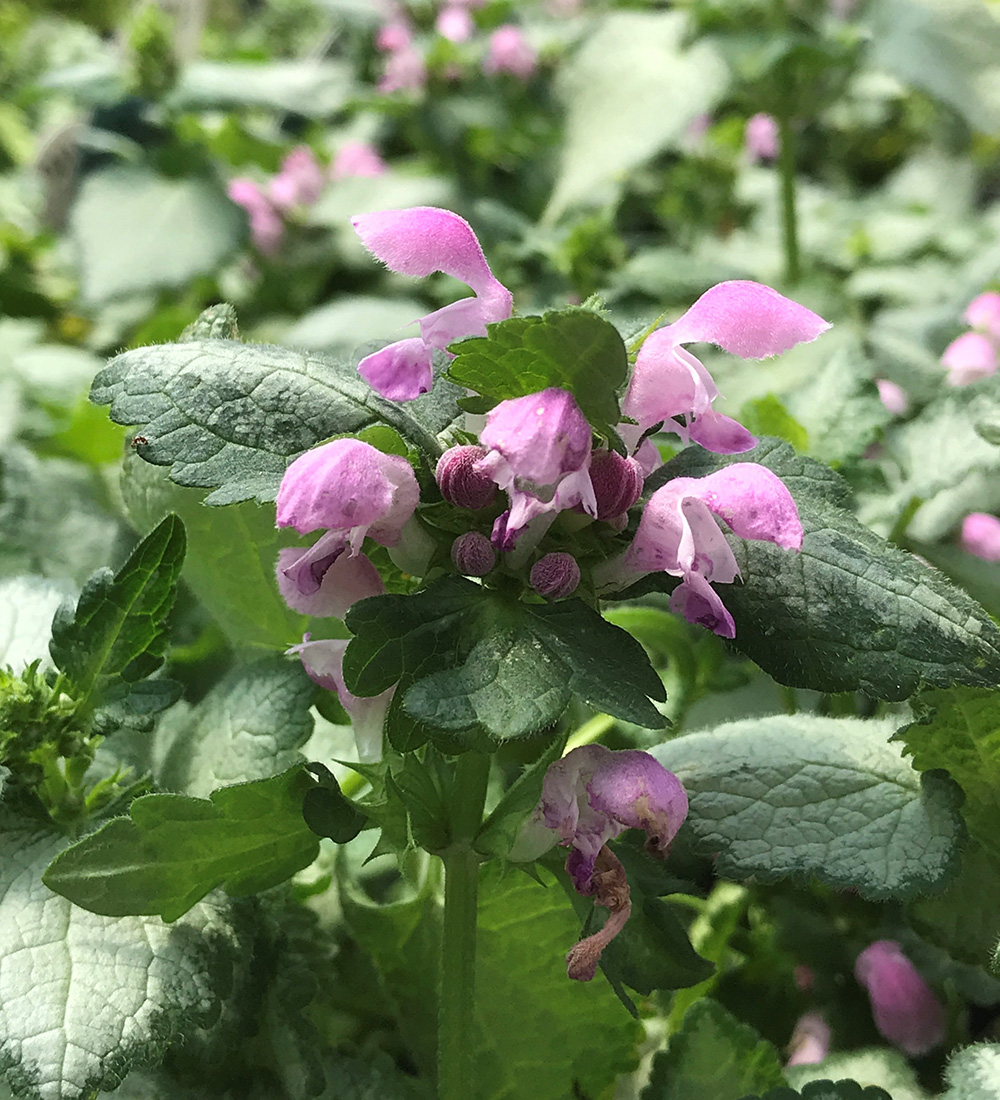 Lamium maculatum 'Pink Pewter', Zones 4–8
Vigorous and tough as can be, this low-growing perennial brightens up shady landscapes with its quick-growing, fast-spreading carpet of bright silver foliage. The leaves are topped by cotton-candy pink, snapdragon-like blooms from spring through summer. It looks wonderful in woodland gardens, edging walkways, or in containers and hanging baskets. 'Pink Pewter' spotted dead nettle stays under 12 inches tall, even in bloom, and spreads to over 2 feet wide. Plant 'Pink Pewter' spotted dead nettle in afternoon shade, and water lightly to regularly. While spotted dead nettle can be invasive in some areas of the country (check here to see if it's invasive in your area), the cultivar 'Pink Pewter' is much less aggressive than the species.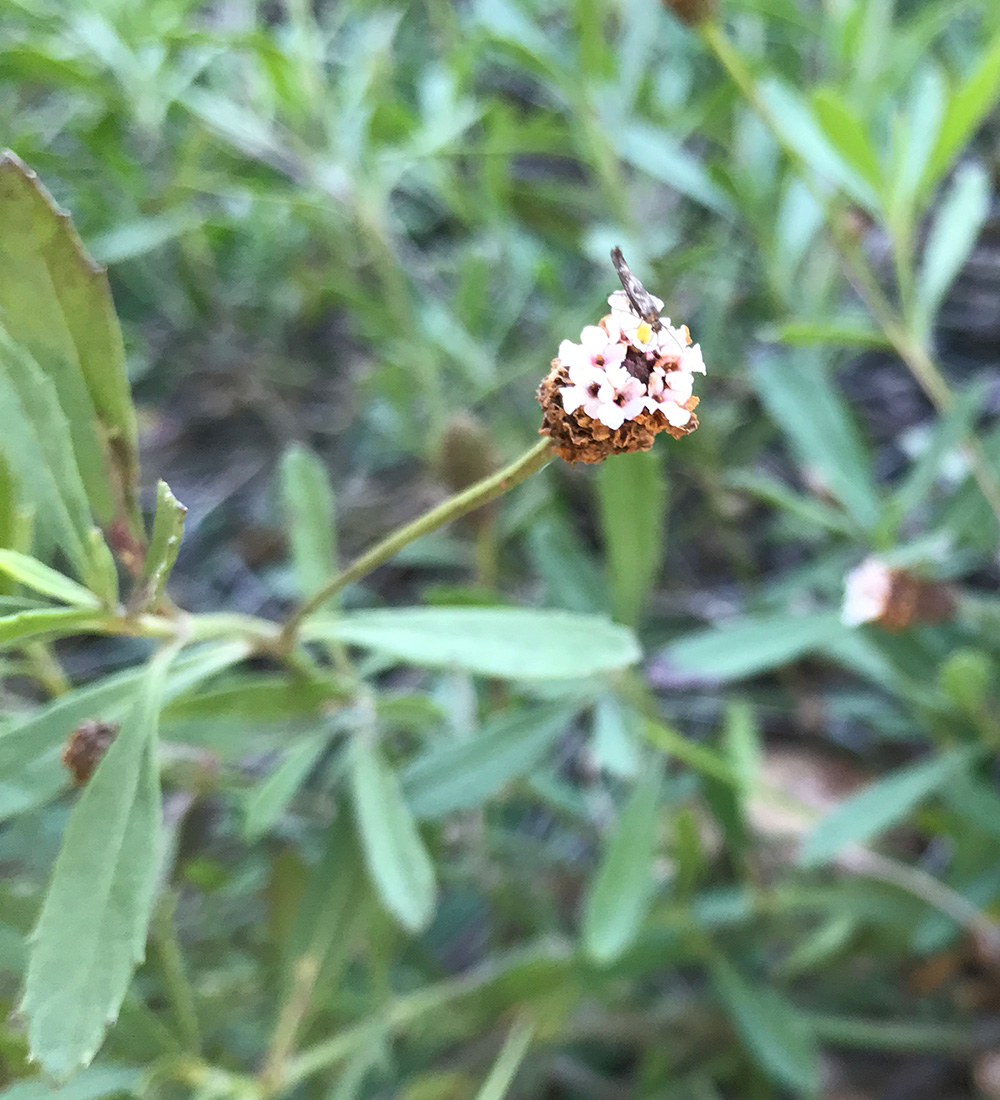 Frogfruit
Phyla nodiflora, Zones 8–11
This ground-hugging California native's tight cushion of olive-green foliage leaves zero space for weeds. It also tolerates foot traffic, making it an excellent lawn substitute and a good candidate for growing between pavement or along pathways. Frogfruit is drought tolerant and not at all fussy about soil conditions. It performs well in afternoon shade in hotter regions of Northern California, but happily takes full sun in coastal gardens or with increased irrigation. Springtime brings clusters of dainty white blooms, which attract butterflies, honeybees, and other pollinators all the way through fall. Frogfruit grows just 1 to 2 inches tall but can spread from 2 to 3 feet wide.
For more on growing ground covers for shade, check out these articles:
—Fionuala Campion is the owner and manager of Cottage Gardens of Petaluma in Petaluma, California.