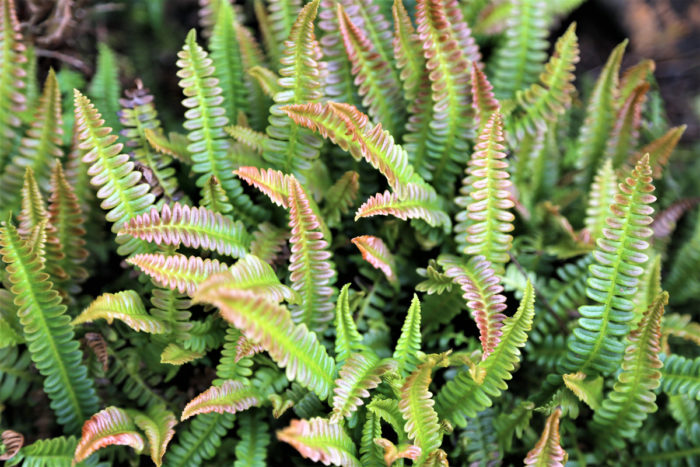 May in the Pacific Northwest has been quite amazing this year. The weather has been mild and drier than normal, and gardens have put on enormous growth. In late spring ferns really start to pop in the garden. While doing my many garden chores, I love to see new fern fronds (or crosiers, if you are a real fern fanatic) starting to unfurl. Those beautiful little bundles are packed with so much energy just waiting to excite us. Here are three evergreen ferns that I really enjoy in my garden. All three were previously in the same genus, Blechnum, but thanks to scientists and taxonomists, they each have a new genus. Keep in mind, though, that it may take a while for these name changes to filter down to nurseries.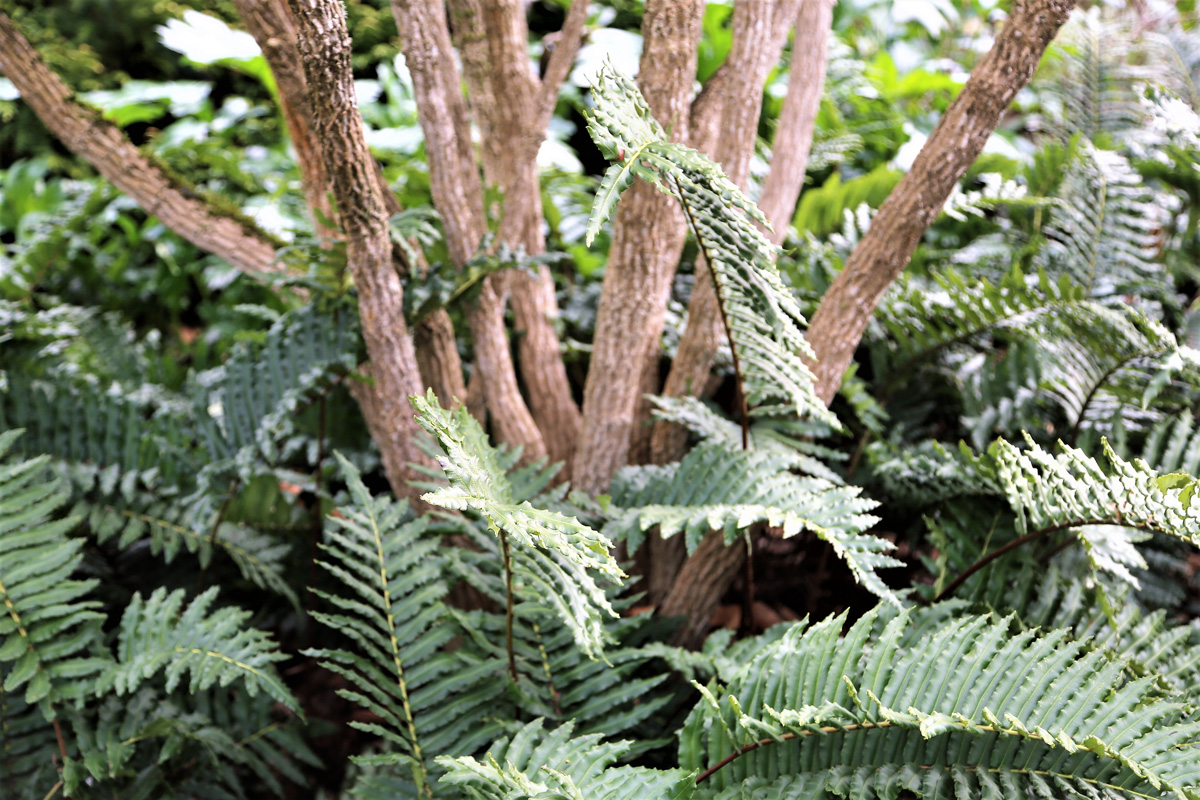 Chilean hard fern
Chilean hard fern (Parablechnum cordatum syn. Blechnum chilense, Zones 7–9) is a rock-star evergreen fern that makes a huge impact in the garden. This South American native does just as well in the northern hemisphere. It is a very striking fern. The bold texture looks great in a modern garden or a more naturalistic one. The large, coarse, dark green fronds are tough as nails and will remain on the plant for many seasons without any maintenance. If situated in ideal conditions, this fern will create a large colony and grow quite tall (2 to 3 feet tall and even up to 5 feet tall if excellently situated). Chilean hard fern can take the Pacific Northwest winter weather without any problems. If on the off chance we have a colder-than-normal winter or heavy snow that damages the fronds, new ones will grow from well-established rhizomes. It is an excellent choice for damp to boggy soils and tolerates sun in those conditions. This fern can also grow less vigorously in shady woodland gardens.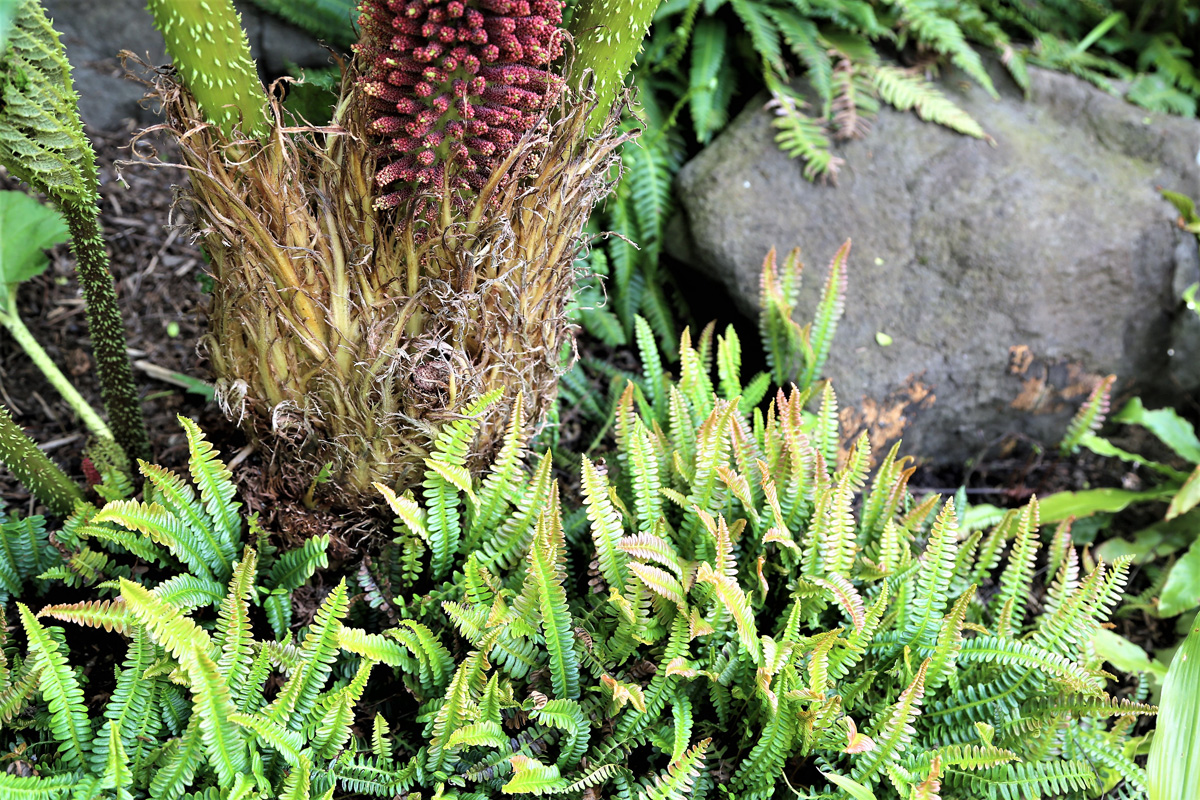 Alpine water fern
Alpine water fern (Austroblechnum penna-marina syn. Blechnum penna-marina, Zones 6–8) is another excellent fern for the Pacific Northwest garden. This fern is native to Australia and New Zealand. Growing 4 to 8 inches high, it does an excellent job of covering a much smaller space as a rather diminutive ground cover. It will create a beautiful green carpet in which you can grow larger perennials and other ferns. Alpine water fern adds amazing texture to any garden. The new fronds can appear bronzy to green depending on the amount of sunlight the plant receives. It prefers to grow in average to moist soils with partial sunlight. It is also happy with additional yearly applications of compost. I have a large patch growing at the base of some gunnera (Gunnera manicata, Zones 9–11) in my garden in a moist but sunny area; it appears to like this situation.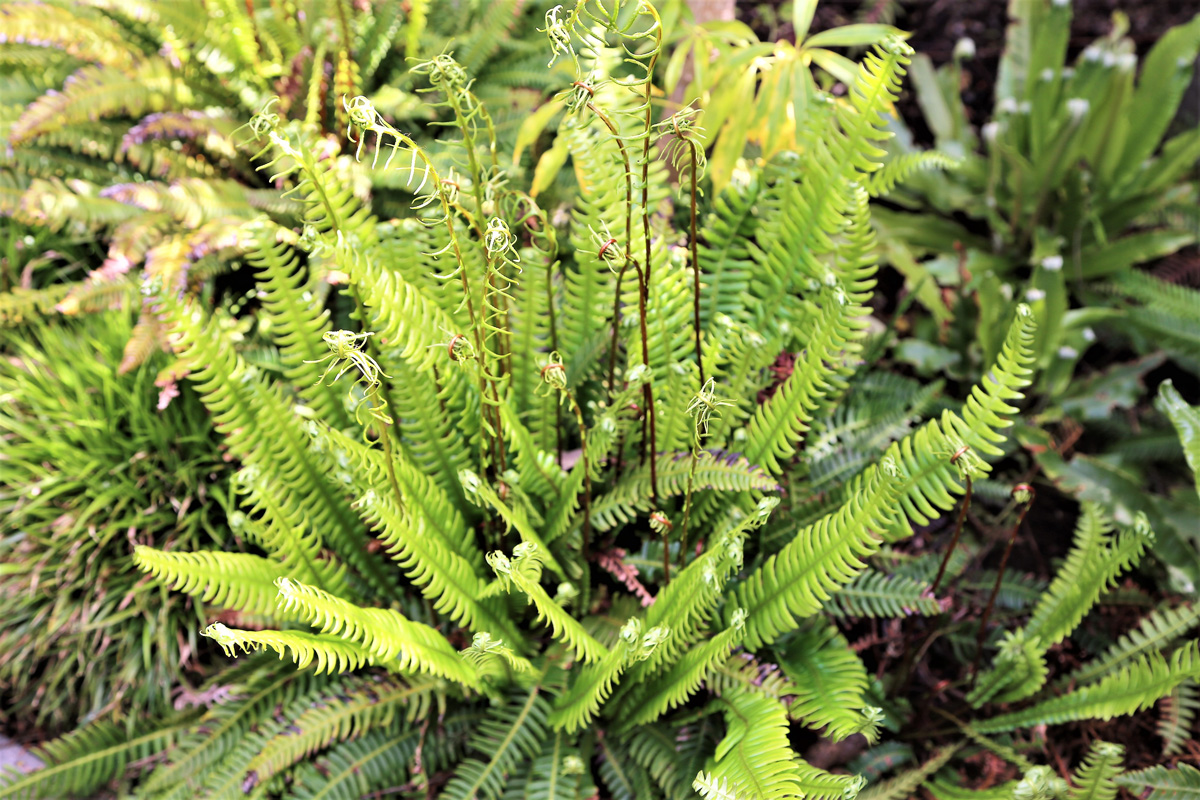 Deer fern
Deer fern (Struthiopteris spicant syn. Blechnum spicant, Zones 5–8) is native to the Pacific Northwest. It makes a beautiful addition to any garden and adds amazing texture. This fern grows in tidy mounds 12 to 15 inches high, so it would look great planted en masse. Deer fern does not run and colonize like the previous ferns mentioned. One added feature is that it has dark black stems that contrast greatly with its dark green fronds. Deer fern requires moist but well-draining soils in partial sunlight. These tough ferns really hold their own in the garden; they complement other native plants and look great in mixed garden designs.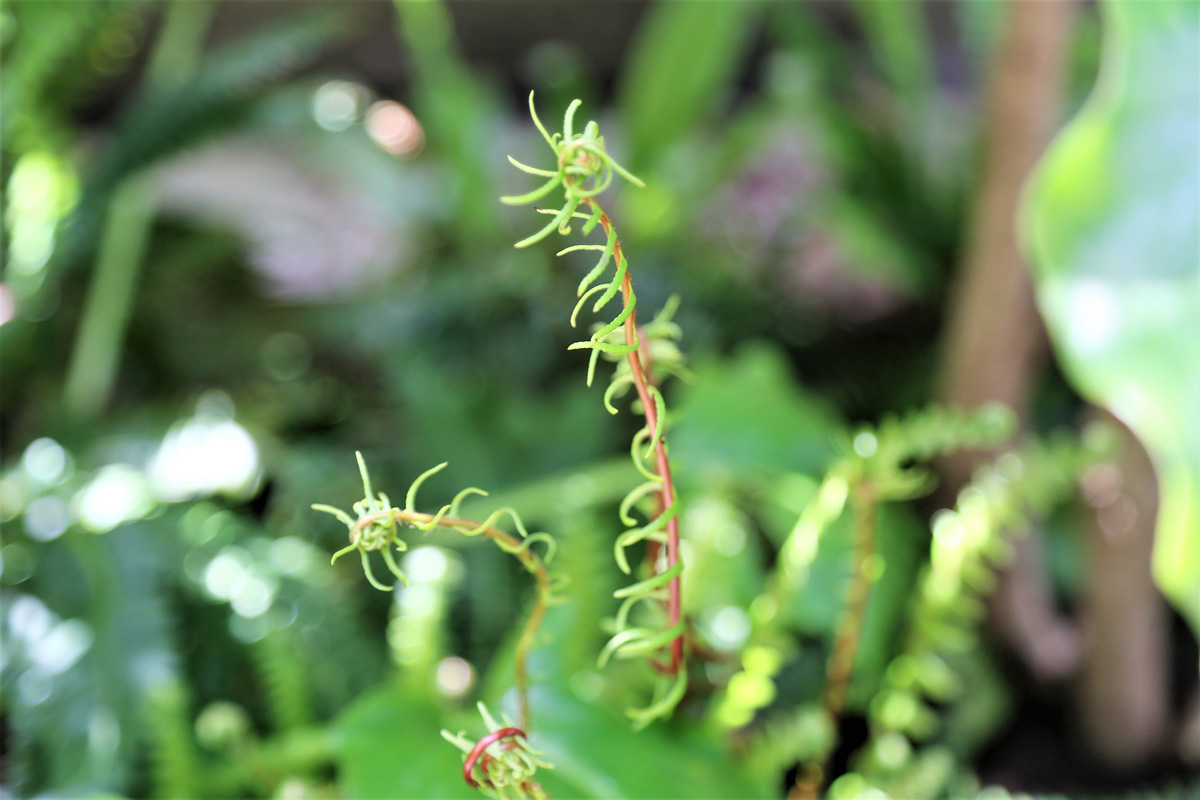 All three of these ferns have another unique attribute. They produce new sterile and fertile fronds every year. These fronds look very distinct from each other and have different attributes. The fertile fronds grow upright and have a finer texture. They also look almost dead or at least in poor health by late summer. The sterile fronds are more relaxed and grow to the sides of the fern. They look the same from spring to fall. Some gardeners like to remove all of the fronds every year to tidy up the plants, and some gardeners do not do any yearly cleanup. I am in the middle of the road; I like to remove the worst-looking fronds. If there is a particularly bad winter, I will do a complete removal of the older fronds—but not every year. There are some great local resources here in the Northwest for ferns if you want to do more research or some shopping, including Hardy Fern Foundation and Fancy Fronds Nursery.
—Jason Jorgensen is a landscape designer in Seattle.