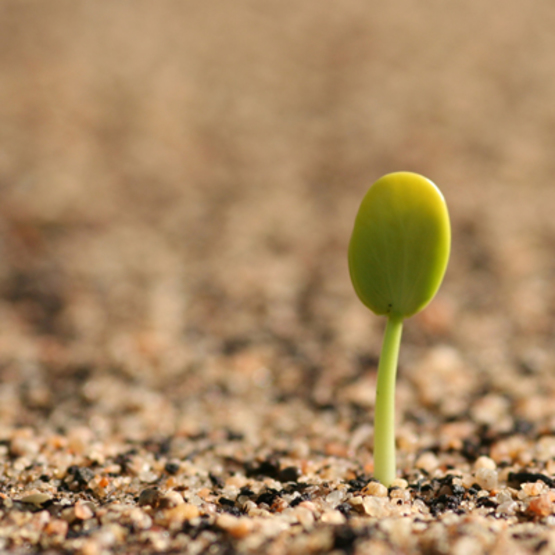 "Why don't young people garden?" I can't tell you how often I've been asked that question, in a variety of ways, as a "young" gardener myself. It's always perplexing, because I am a young person who does garden, and I certainly don't consider myself a voice for my generation. The only good answer I can give is, "Well, I garden." When that isn't enough, I tend to go on about my gardening business.
That said, I haven't always produced a podcast either. I decided this topic–why don't Gen X and Gen Y garden?–deserved some investigation. This month, we bring you the first in a two-part series on just that. In this episode, we'll try to wrap our brains around the issue itself, and in part two, later this spring, we'll look at ways Gen X/Y gardeners we know have come to gardening, how it happened, and what we can learn from their experiences.
The stories of this month's pair of guests (one Gen X, one Gen Y), parallel the dichotomies of those generations as they converge and diverge. To start, both had similar experiences in that they grew up with plants and nature, and those experiences inform their world view today.
Kelly Norris lectures on the topic: "I'm more than convinced [that] when those primal moments take place in the garden, there is something very magical, there is something lasting about those experiences on the human psyche." Norris is the owner of a nursery, Rainbow Iris Farm, and author of A Guide to Bearded Irises: Cultivating the Rainbow for Beginners and Enthusiasts, due out in May.
Norris' path and that of my other guest, Fine Gardening blogger and author Amanda Thomsen, diverged in that he devoted his life to horticulture as a teenager, while she put it down and returned by chance in her mid-twenties. Thomsen wonders how life might be different for her and others like her if they'd been aware of the career options available in horticulture industry.
"No one ever said [to me] 'Hey, did you know that horticulture is something you can do?'" says Thomsen. "How cool are the parents who are like, 'You know what you should be? An arborist.'"
Moreover, both are voracious consumers of horticulture, even as they find it an industry that's out of touch with what attracts them as consumers, and find themselves besieged by the same question I have: "Why don't people your age garden?" As such, both have given the idea some thought.
"I don't need a tea cozy," says Thomsen. "I came in for seeds."