We all strive to make our landscapes look as good as they possibly can, but what if you were also able to savor the flavor of that hard work? Utilizing edibles in the ornamental landscape that offer not only an aesthetic appeal but also produce harvestable material is a growing trend (pun intended!). Incorporating edibles into the landscape doesn't require a full-sized vegetable garden or thousands of square feet of space to see results. With a simple addition here and there, your landscape can be both beautiful and bountiful.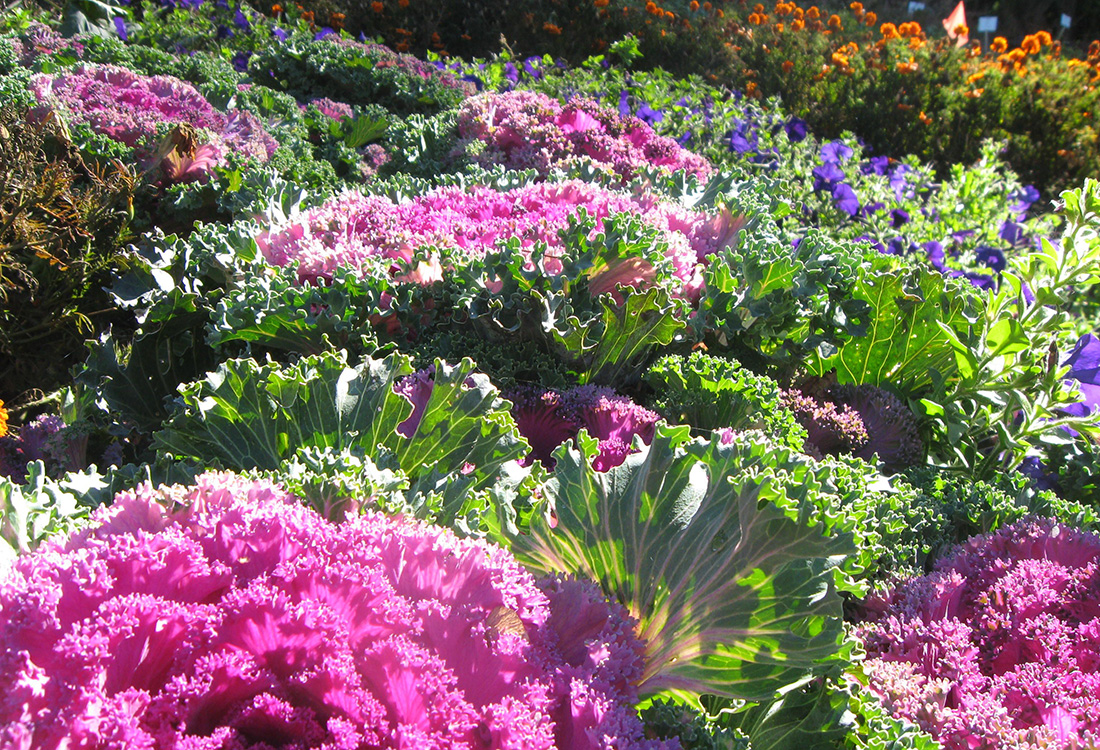 Ornamental kale and cabbage
Ornamental kale and cabbage (Brassica oleracea spp. & cvs., Zones 7–11) are excellent additions of cool-season color to the landscape that can also be harvested and used for culinary purposes. With an ever-expanding array of colors and textures (see 'Glamour Red' above), there is bound to be a variety that can work in your next annual bed or container.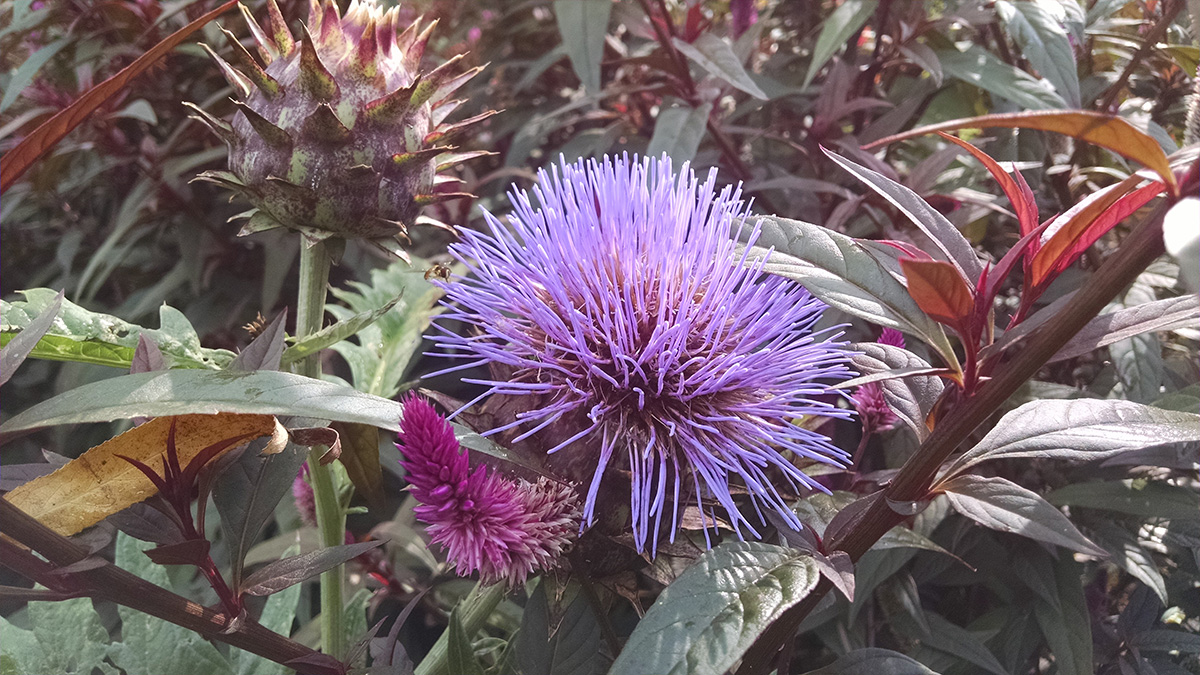 Cardoon
Cardoon, or artichoke thistle (Cynara cardunculus, Zones 7–9), is an eye-catching plant that produces edible celery-like stalks in addition to attractive foliage and flowers. Reaching heights of 3 to 6 feet, this plant commands attention when utilized in the back of a planting. To help persuade the plants to bloom the first year, store the potted plants in a cool place for at least 4 weeks after the plants have developed their fourth or fifth set of true leaves.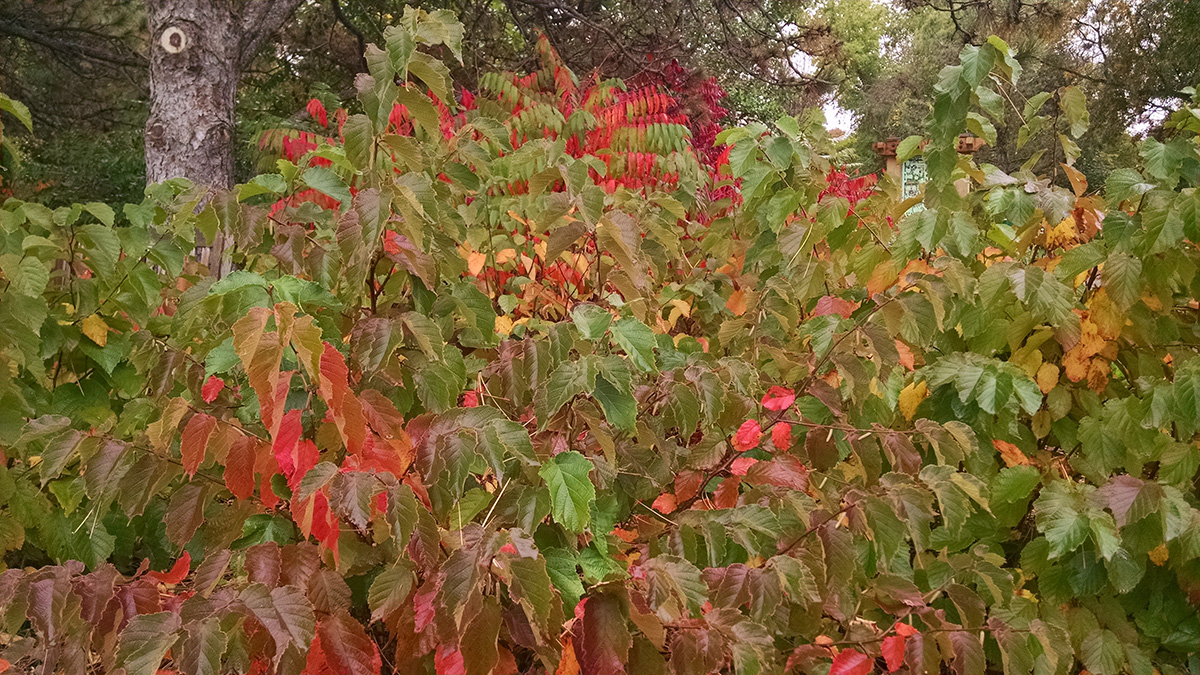 American hazelnut
Trees and shrubs that offer fruit or nuts can easily be placed in your landscape design to add structure and form. American hazelnut (Corylus americana, Zones 4–9) is one of my favorites not only for the delicious nuts it produces, but for its fantastic fall foliage. The multistemmed shrub has a rounded habit that maxes out at 10 to 16 feet tall and 8 to 13 feet wide, creating an excellent seasonal screen.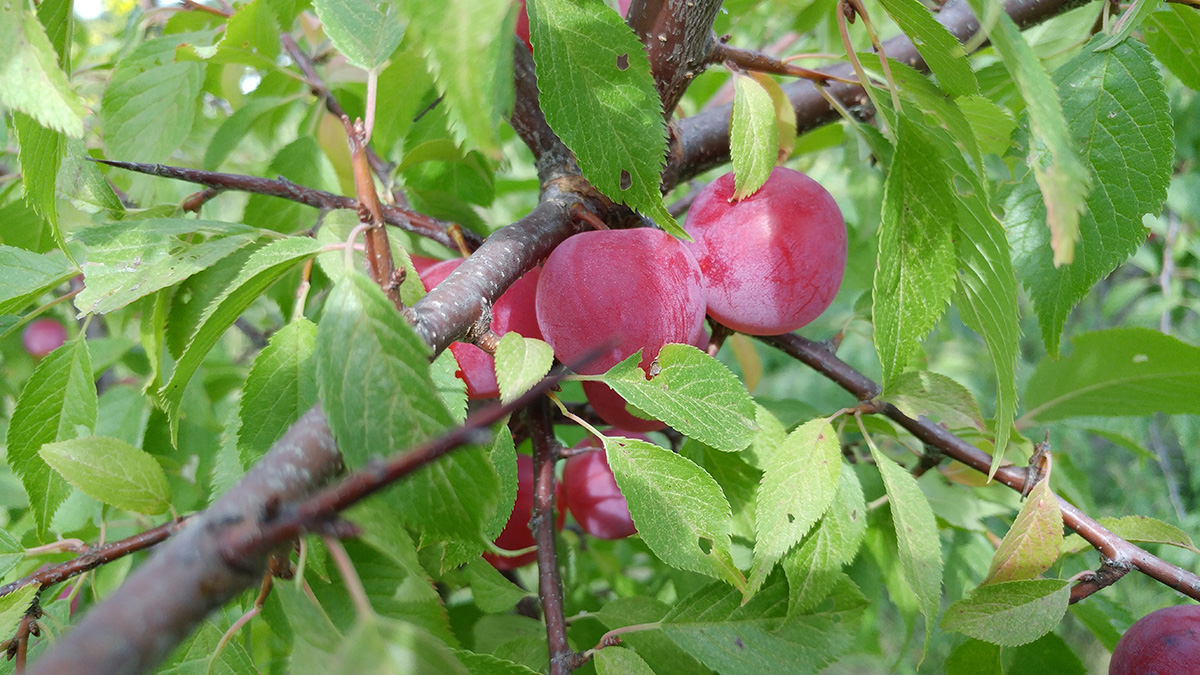 'Toka' plum
'Toka' plum (Prunus 'Toka' Zones 4–8) is a hardy hybrid of American plum (Prunus americana, Zones 3–8) and Japanese plum (Prunus salicina, Zones 5–8). It typically grows 15 to 20 feet tall and wide and bursts into bloom each spring with sweetly fragrant blossoms. These spectacular flowers are followed by purple-red fruits with yellow flesh that are simply delicious.
With a few cleverly placed edibles, you can maximize your landscape's usefulness. Even if you end up not having the time to harvest from these edible ornamentals, rest assured that your local wildlife will eagerly see that nothing goes to waste.
—Chris Schlenker is the head gardener of McCrory Gardens at South Dakota State University in Brookings, South Dakota.