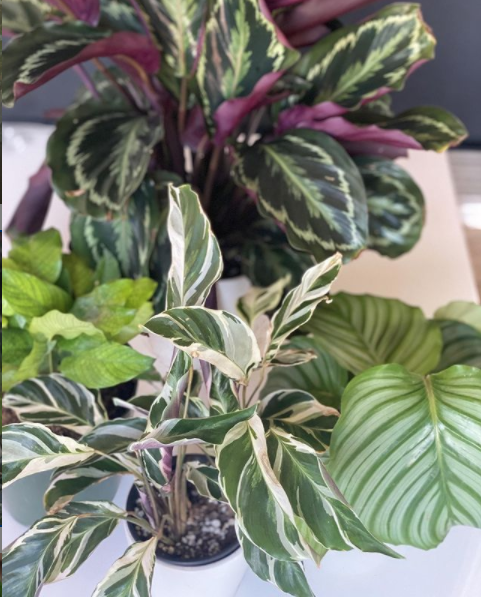 Today we're in Oklahoma City, visiting Treyon's indoor plant collection:
I started gardening about a year and a half ago. I started as a means to decompress, get grounded, and connect with nature in a new way than I have before. I am currently a dental student, so life can get stressful, but my plants have been a key element in my creating a safe space for myself. My plants help remind me that simply existing and growing at my own rate is enough. No need to perform—only exist and grow, however that may look for me.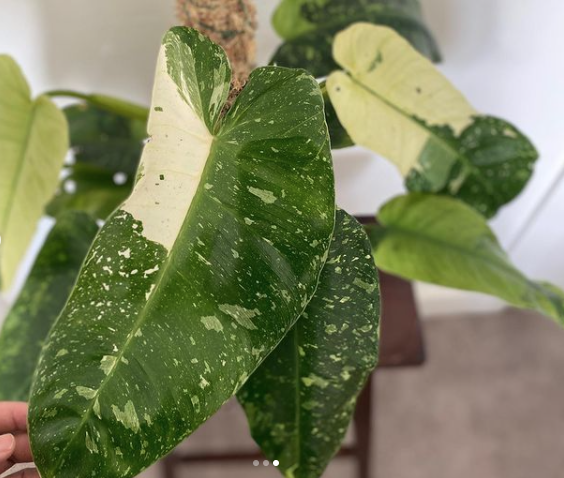 A beautifully variegated Philodendron 'Jose Buono'. This is Treyon's largest philodendron, and he says that he dreamed of having this plant for two weeks before he found it, and that it has lived up to all his expectations. The dramatic, irregular patterns of white and green are certainly worth dreaming of!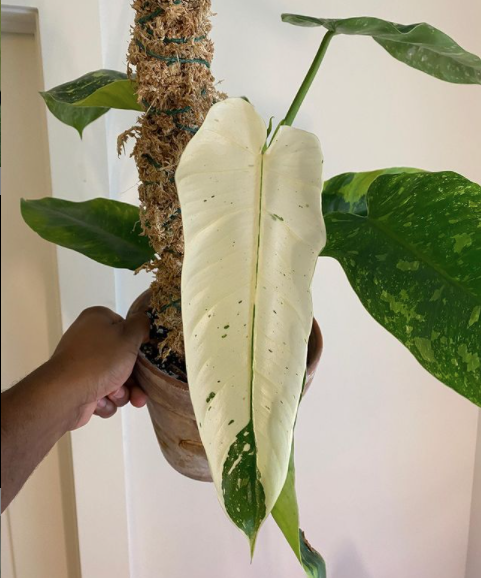 Another shot of 'Jose Buono'. Variegated plants like this produce a different pattern on each leaf.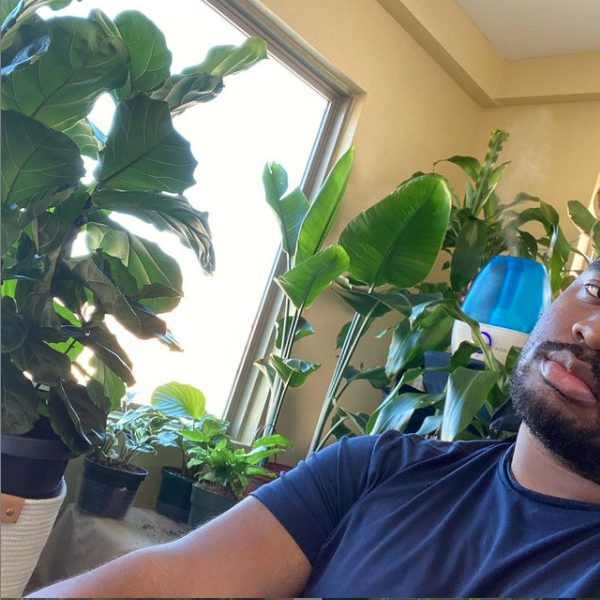 The plant lover relaxes in his indoor plant jungle, which is his safe space during the stress of dental school.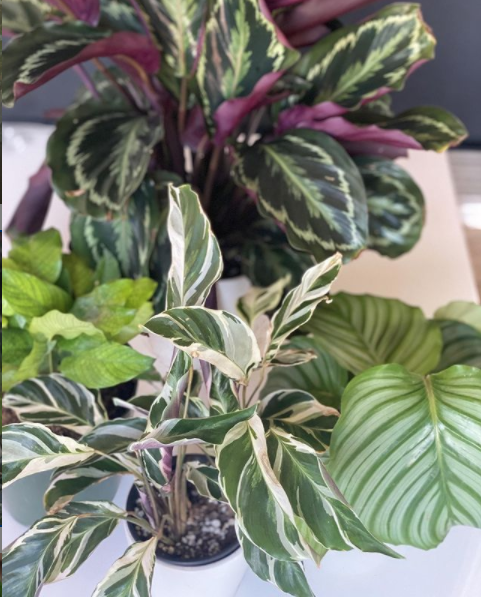 Treyon's calathea collection: Calathea musaica (left), Calathea leitzei 'White Fusion' (bottom), Calathea orbifolia (right), and Calathea 'Medallion' (top). These look stunning. Calathea have a bit of a reputation for being fussy, but there's no sign of that here.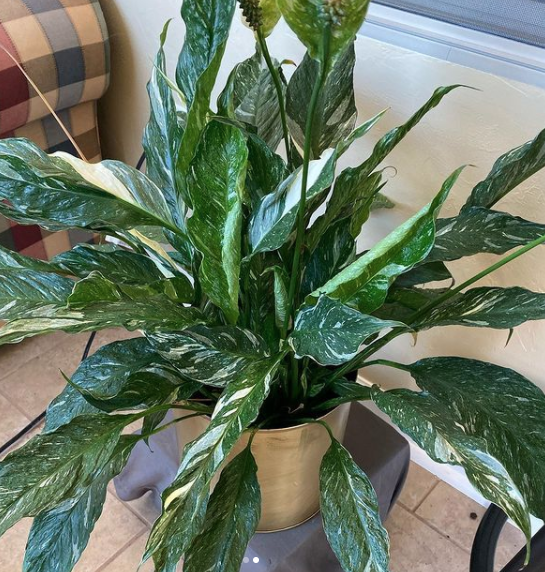 A variegated peace lily (Spathiphyllum). Who needs flowers when the leaves are this beautiful? Treyon says that this plant is easy to keep happy because it always lets you know when it needs something. This is a plant that will wilt dramatically if it gets too dry, but it perks up again the moment you give it a drink.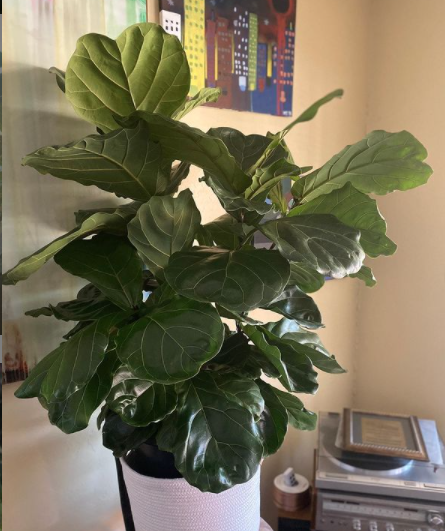 Fiddleleaf fig (Ficus lyrata) can be expensive, and it has a reputation for being fickle, but Treyon fell in love with this dramatic plant and had to give it a shot. Clearly it is happy and looks fantastic.
Treyon also says that he has found a great community of plant lovers online and that these plant accounts have been a big inspiration to him: @monsteramaven, @plantsdecoop, @botanicalblackgirl, @plantkween and @kayleeellenofficial
You can see more of Treyon's plants in his own Instagram feed: @plantfix_and_chill/
Have a garden you'd like to share?
Have photos to share? We'd love to see your garden, a particular collection of plants you love, or a wonderful garden you had the chance to visit!
To submit, send 5-10 photos to [email protected] along with some information about the plants in the pictures and where you took the photos. We'd love to hear where you are located, how long you've been gardening, successes you are proud of, failures you learned from, hopes for the future, favorite plants, or funny stories from your garden.
If you want to send photos in separate emails to the GPOD email box that is just fine.
Have a mobile phone? Tag your photos on Facebook, Instagram or Twitter with #FineGardening!
You don't have to be a professional garden photographer – check out our garden photography tips!
Do you receive the GPOD by email yet? Sign up here.