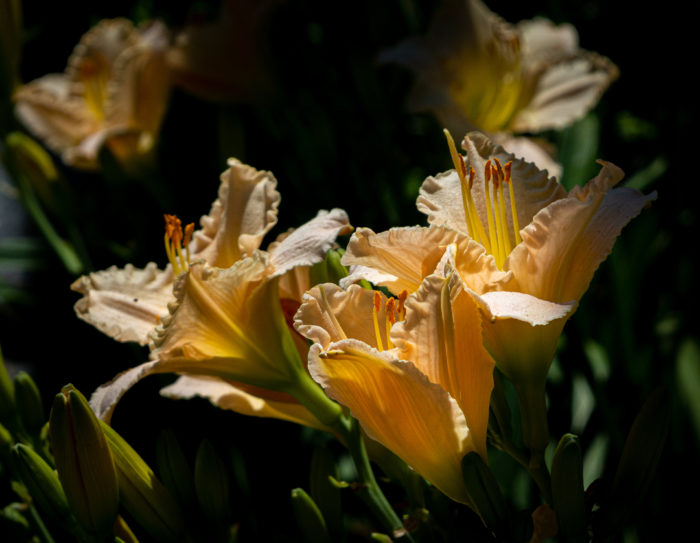 My name is Diana Johnson. I garden in Salt Lake City, Utah, in Zone 5b. We live at 4,300 feet with hot, dry summers and cold, snowy winters. GPOD has helped sustain me through several long winter mornings, but this is my first submission. My first serious garden began 25 years ago in our home near Chapel Hill, North Carolina, Zone 7b. We've made several moves since then, each time learning to adjust to new conditions: soil type, pH, temperature, humidity, and pests. It's been a true learning experience, at times frustrating, but always exciting. I have gardened at our current home for close to four years. Our last move brought us from a totally undeveloped 1-acre plot of newly reclaimed farm land with no shade, to a quarter-acre suburban yard with two very large shade trees. The one constant in our gardens has been daylilies (Hemerocallis, Zones 3–9), and this year has been a banner year. Plants have moved with us from our last two gardens, and most were planted in 2017. I'm including a number of my favorites in this post.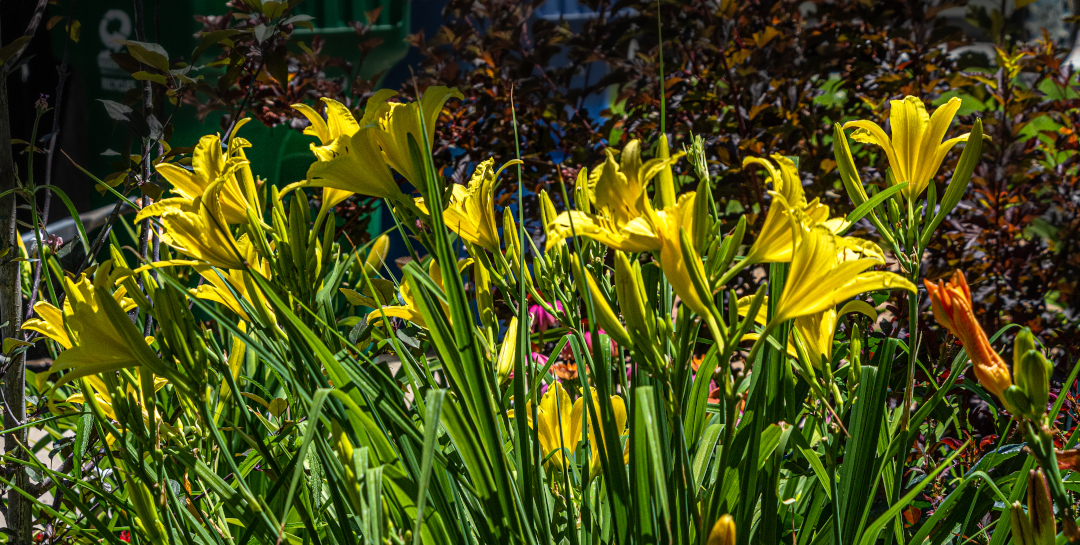 Daylily 'Hyperion', an old dependable standby. It is a midseason bloomer that looks like a field full of sunshine.
This beauty came to me many years ago from an old-time daylily grower. I have no idea what it's name is, but it's a treasure.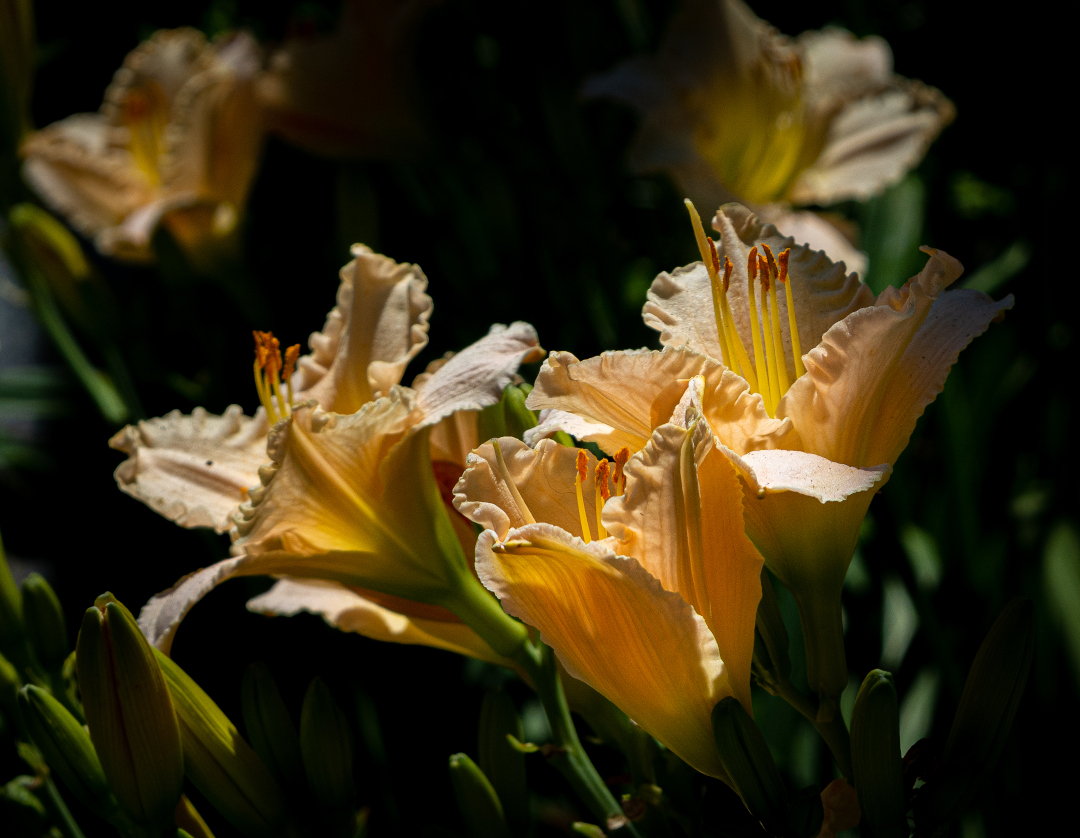 'Lullaby Baby' is smaller in stature, about 19 inches tall, but beautiful en masse and a great front-of-the-border plant. Its petals are a soft light peach, dusted with sparkles, with ruffled edges. It's outside my front door, where I can see it every day.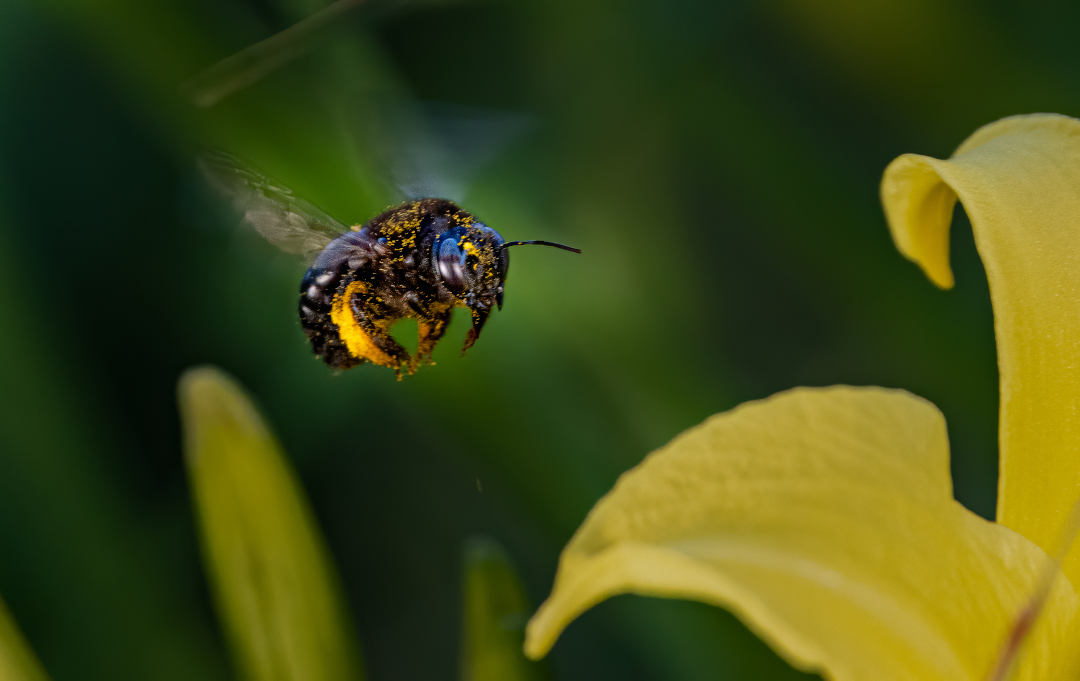 We didn't plant our garden specifically for pollinators, but hummingbirds and bees of all sorts love it. This bee is already covered with pollen and is going in for more in this 'Hyperion' bloom.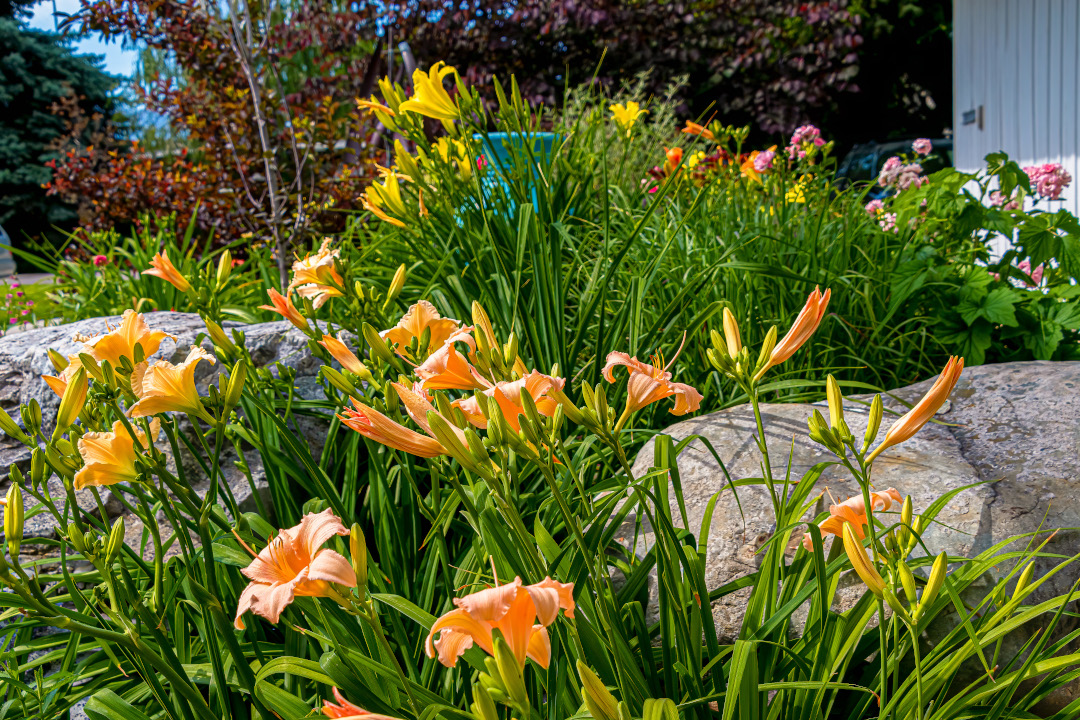 The front left flowers are 'Fairy Tale Pink', an early midseason rebloomer and another good front-of-the-border choice. It is a bit taller and larger than 'Lullaby Baby', with pinky peach petals and a green throat. In the background are more 'Hyperion', a pink Bonica rose (roses are my other flower obsession), and a ninebark (Physocarpus opulifolius, Zones 3–7). I can't remember the variety.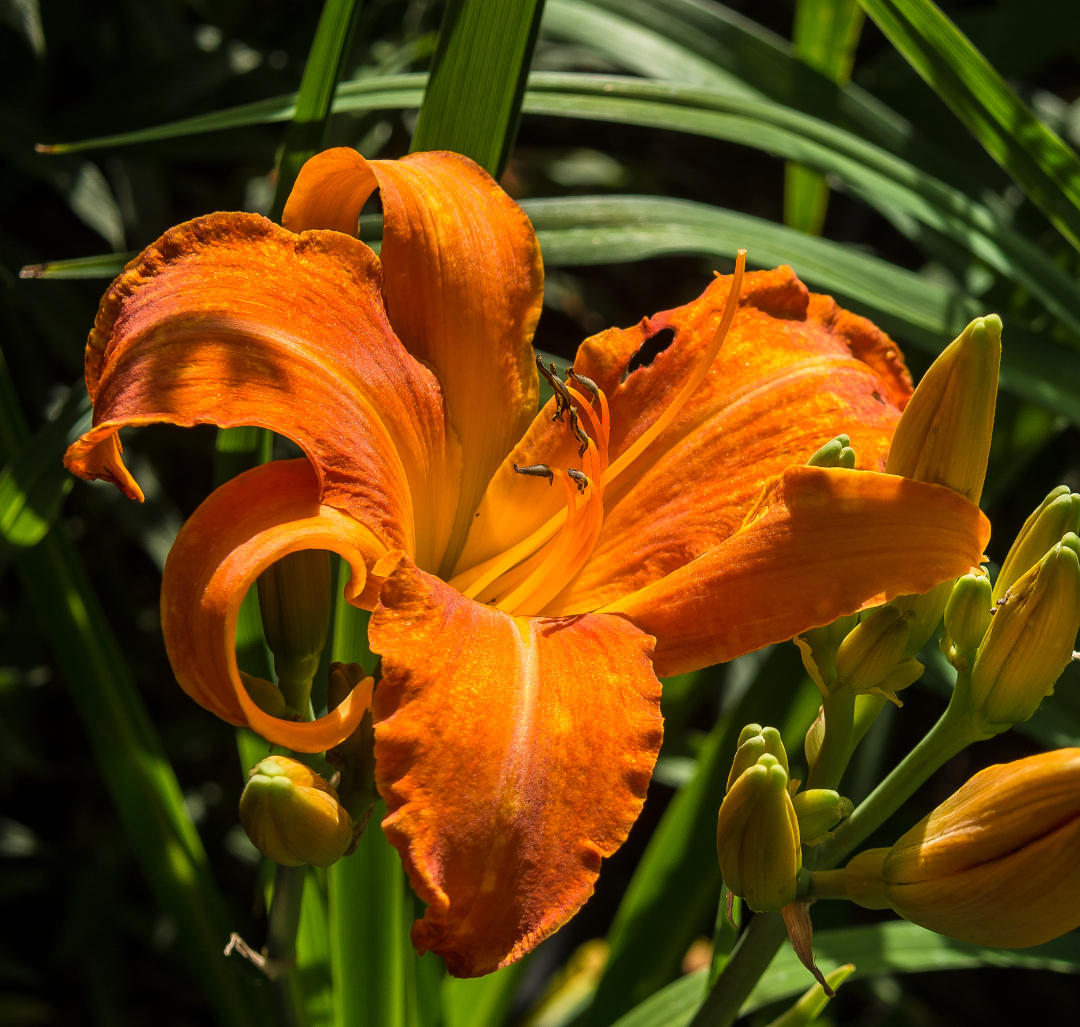 The name says it all: 'Primal Scream'. Medium tall, it has large, brilliant flowers.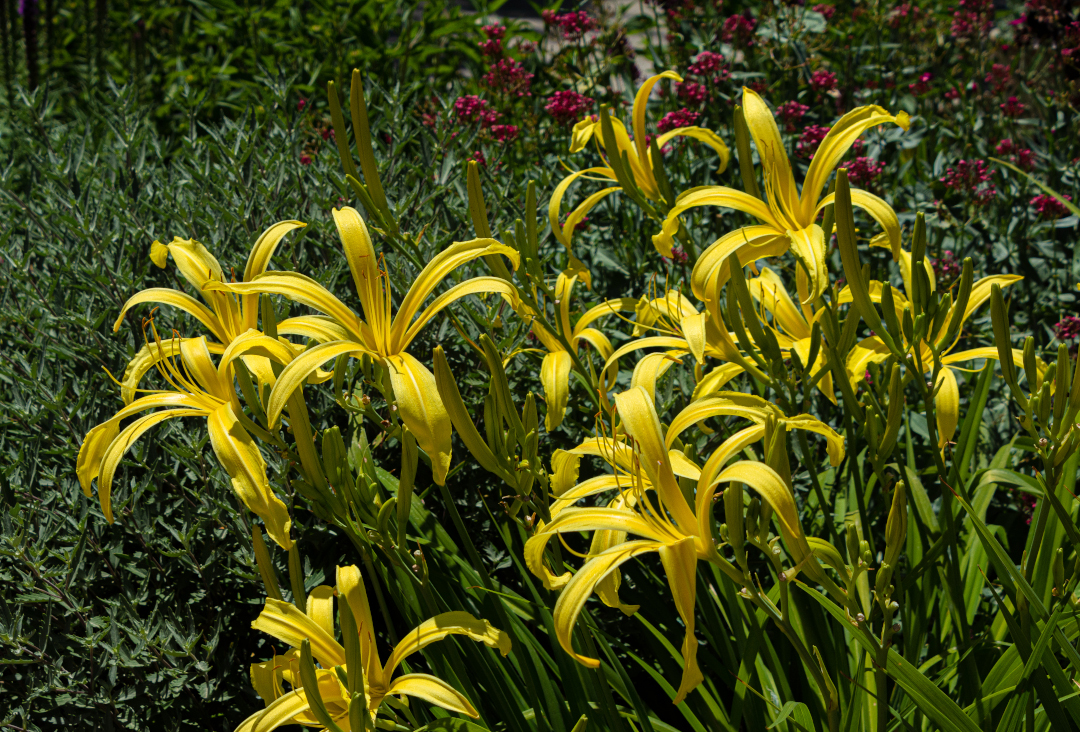 This yellow spider-form daylily is always the first to bloom in my garden, a true harbinger of spring. It is another gift of unknown name.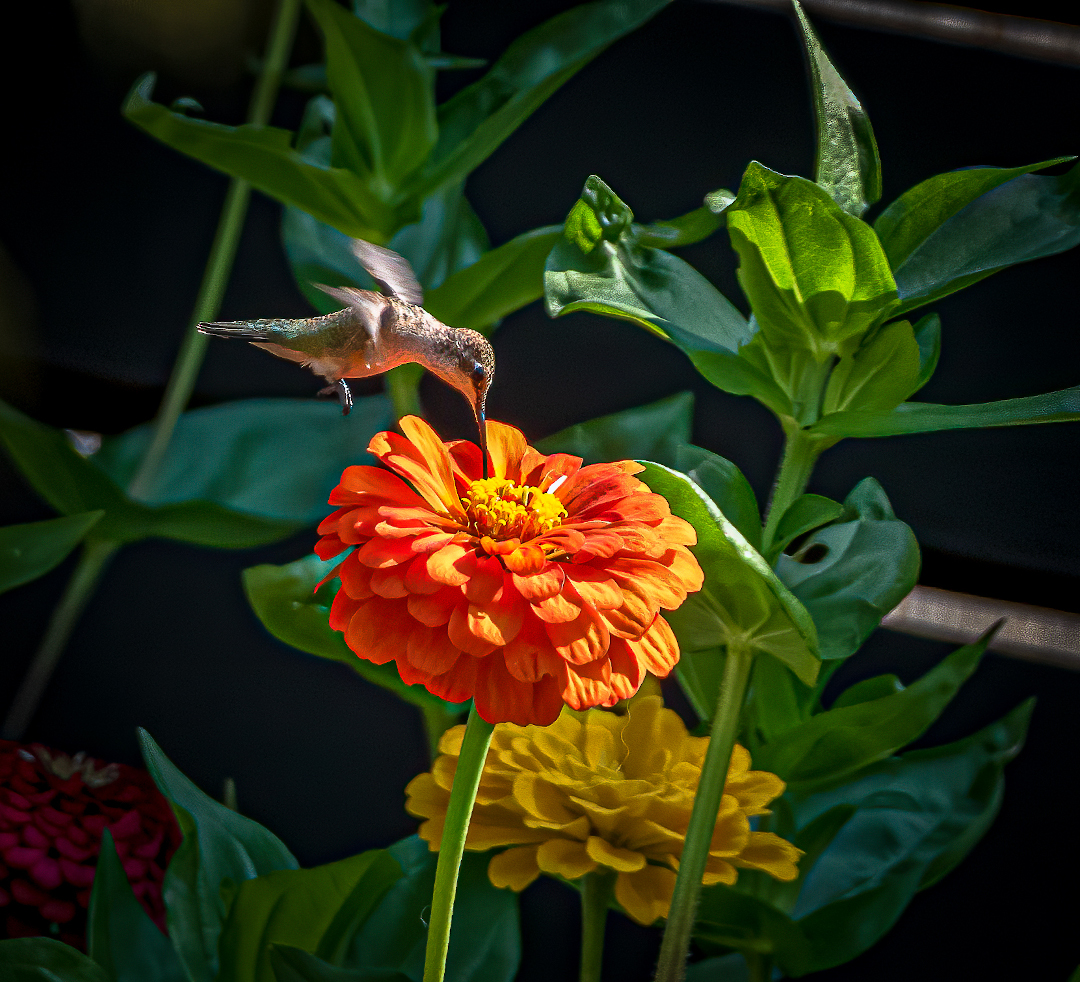 There's no daylily in this photo, but a happy hummingbird on a zinnia (Zinnia elegans, annual).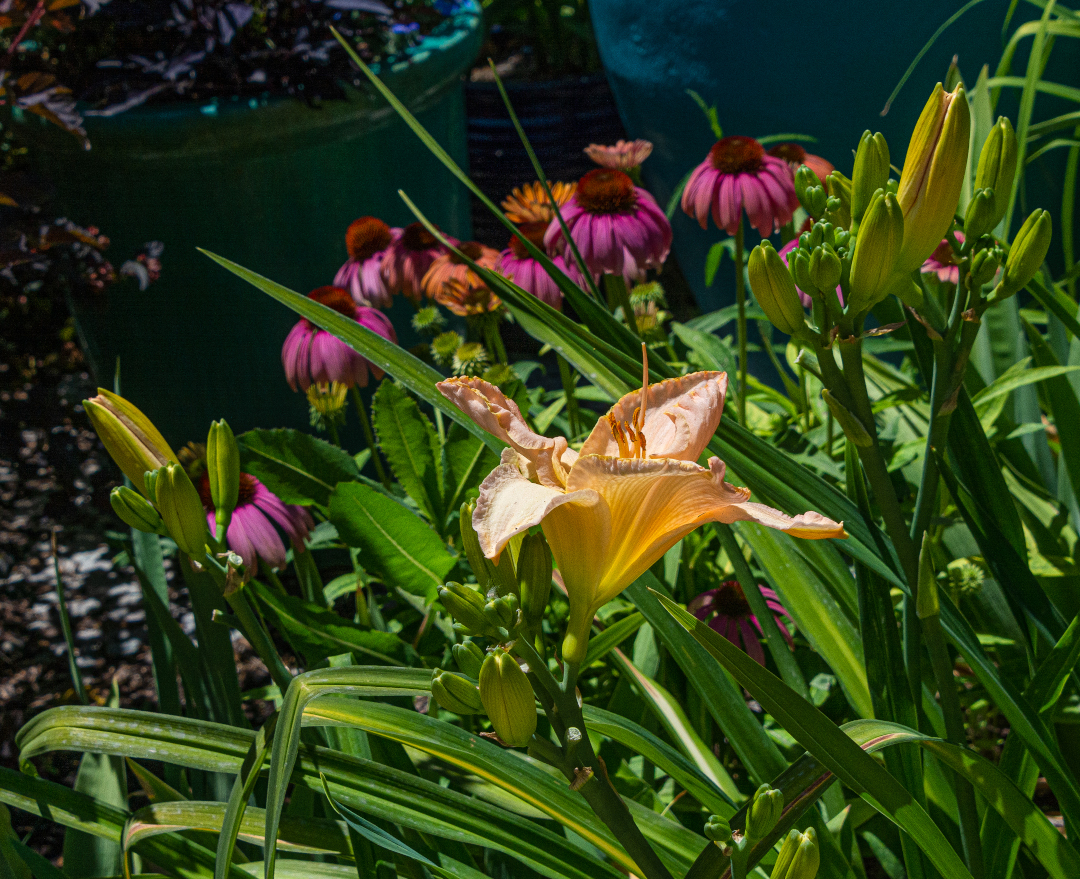 'Fairy Tale Pink' daylily with a backdrop of Rainbow Marcella Echinacea (Zones 4–9)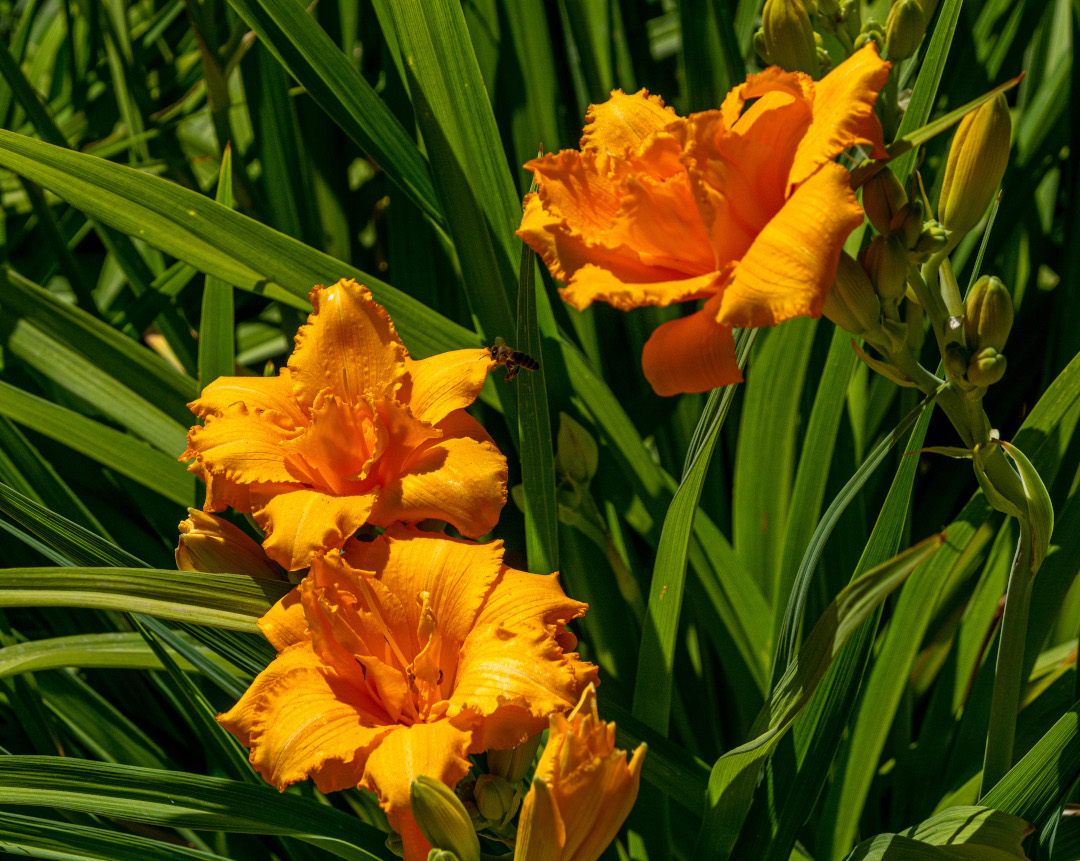 'Condilla' is a superstar daylily. It is medium tall, with double gold flowers that bloom and bloom. Note the bee in the center of this photo.
'Peek-a-boo'. This is a small daylily in its first year. I had only one flower, but it's a true treasure that I can hardly wait to see all grown up.
Have a garden you'd like to share?
Have photos to share? We'd love to see your garden, a particular collection of plants you love, or a wonderful garden you had the chance to visit!
To submit, send 5-10 photos to [email protected] along with some information about the plants in the pictures and where you took the photos. We'd love to hear where you are located, how long you've been gardening, successes you are proud of, failures you learned from, hopes for the future, favorite plants, or funny stories from your garden.
If you want to send photos in separate emails to the GPOD email box that is just fine.
Have a mobile phone? Tag your photos on Facebook, Instagram or Twitter with #FineGardening!
You don't have to be a professional garden photographer – check out our garden photography tips!
Do you receive the GPOD by email yet? Sign up here.