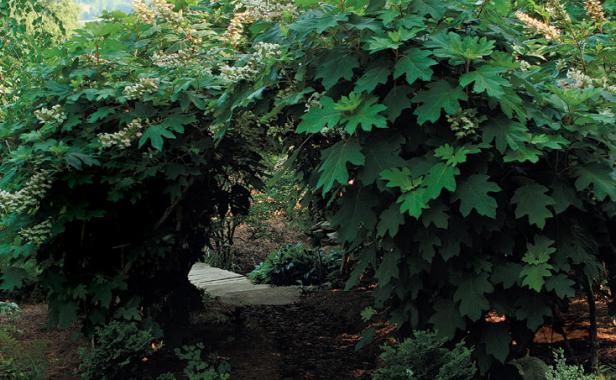 One of the most beautiful things you'll ever see in a garden is an allée. You may not be entirely familiar with the name, but chances are, you've seen photos of one—maybe in magazines or books from overseas, where they are extremely popular. An allée is a long tunnel of trees, which gives a garden inarguable grace and, more important, a year-round focal point. Allées are magnificent, and I always dreamed of having one. But the prospect of pur­chasing several expensive trees to build my own allée—and the fact that I would have to wait at least a decade or more for the trees to grow and take shape—was a deal breaker.
After some experimentation, however, I discovered that oakleaf hydrangeas (Hydrangea quercifolia and cvs., USDA Hardiness Zones 5–9) are the perfect plants to use to build an allée because they look good regardless of the season, are fairly inexpensive, grow quickly, and don't require zealous pruning to shape into an arch. With minimal effort, I now have the ultimate conversation piece in my garden. My technique for achieving this effect proves that allées aren't just for gardeners with lots of money and a ton of patience. They can be for anyone.

Building the archway, step-by-step
The key to getting a beautiful allée is training and shaping the shrubs in a specific manner during the first few years. In most cases, you'll have a completed arch in three years or less.
Year 1: Get the spacing right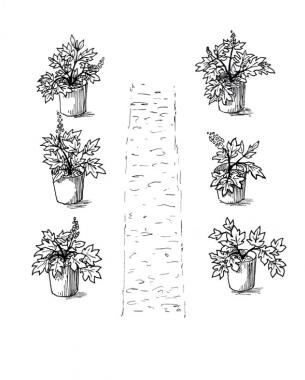 Purchase six 1-gallon or larger oakleaf hydrangeas, all roughly the same size. Place them in two rows of three plants each, spaced approximately 3 feet apart, with the rows spaced 8 feet apart. Amend the soil with compost to get the plants off to the best start. You should only prune out branches that appear dead or damaged.
Year 2: Train the plants into fans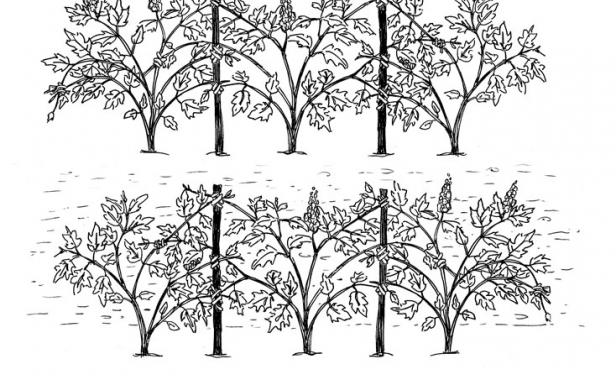 Over the next one to two years, train the plants to grow in an upward, fanlike fashion by staking them upright (tomato stakes work well). As the branches of one shrub start to meld with the next, lash them together with loose-fitting twine.
Year 3: Create the tunnel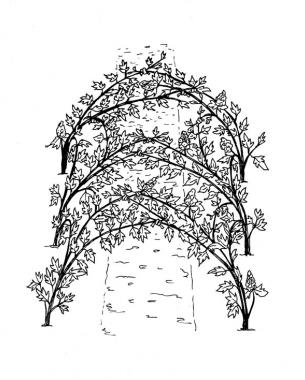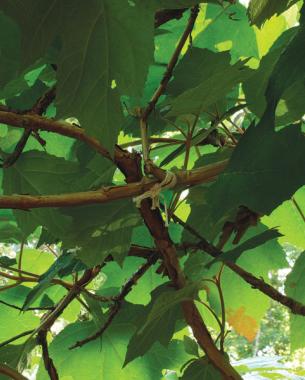 When the shrubs reach at least 7 feet tall (in two to three years), slowly bend the uppermost branches to meet the top branches of the hydrangeas in the opposite row, completing the archway. Use twine to lash the branches from each side to one another, creating a tunnel with a small footpath between the two rows.
Look for the best hydrangeas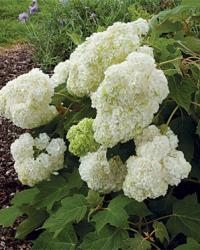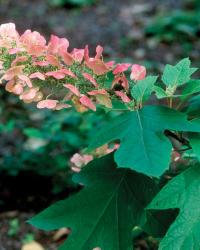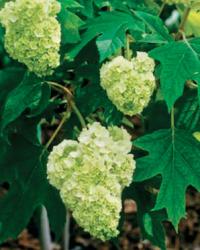 When it comes to building an allée, not all oakleaf hydrangeas are the same. I have found that the following cultivars grow the quickest, bloom the best, and sport the strongest fall color:
Maintaining a picture-perfect allée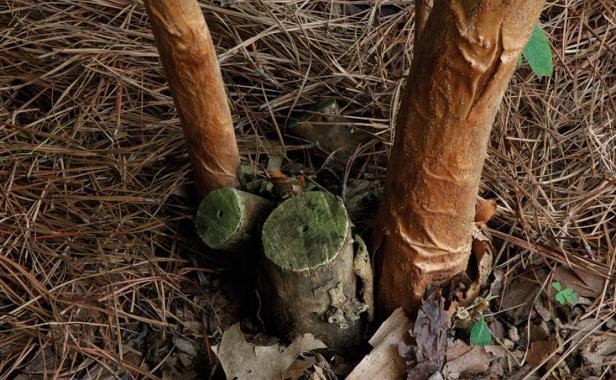 A few tips and tricks will help your archway look its best all year long:
Remove spent blooms. You can do this each year in spring or after the blooms start to fade in late fall.
Allow only two to three main branches per plant. Pruning out any ground suckers that develop means your plants will develop nice thick branches with peeling bark, which will enhance their winter interest. You should also remove any rogue branches that refuse to be woven into the archway. This can be done after the shrubs bloom or the danger of severe frost has passed. Snip leaves or branches that interfere with the overall shape of the allée, as well.
Add some additional interest. To enhance the look of your allée in winter and spring, you can underplant it with spring bulbs and an evergreen ground cover.