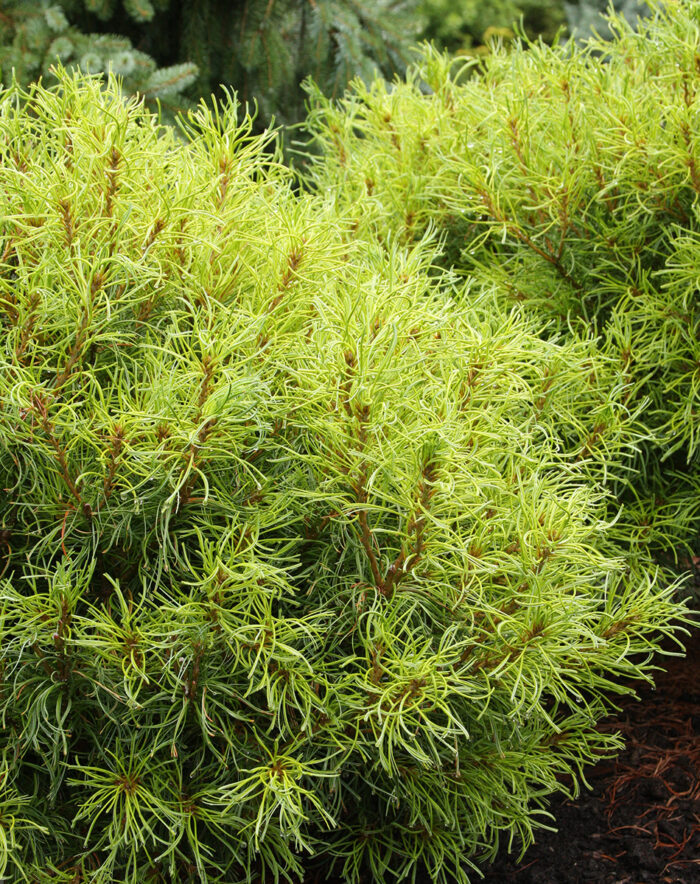 Gardens should appeal to the senses in every season. I find that one way to ensure winter interest is to plant evergreens. There are more evergreens available than one can imagine, and there is a plant for every size and style of garden. I love using evergreens to create structure in my landscape designs. They can provide backdrops for other plants, windbreaks, and screens for privacy. Conifers especially are great evergreen workhorses and perform these functions well. Compact conifers have all these great traits but in more manageable forms, allowing them to be grown in smaller spaces. When searching for an underappreciated compact conifer, look to one of these excellent selections.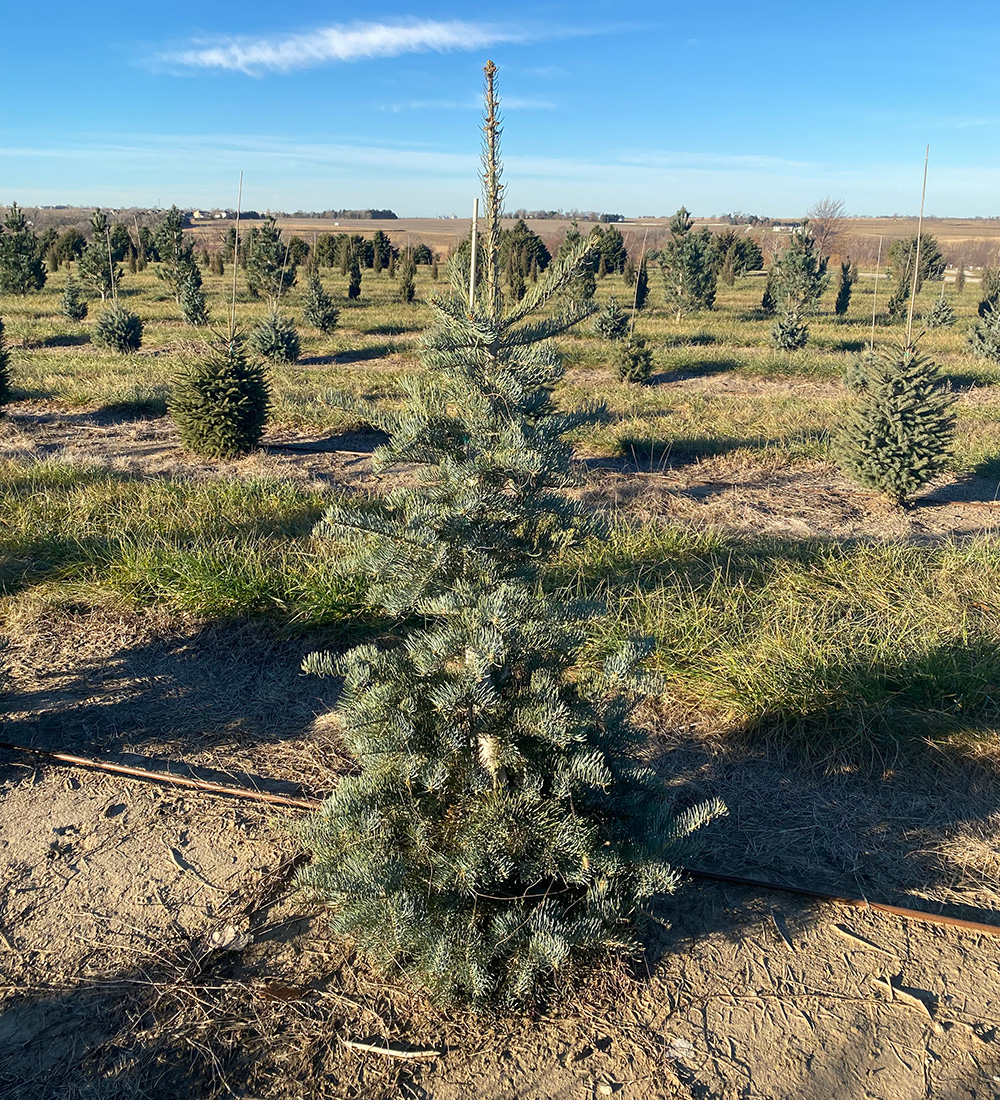 'Blue Cloak' white fir
Abies concolor 'Blue Cloak', Zones 4–8
I find blue to be one of the most difficult colors to find in plants. 'Blue Cloak' white fir has a striking, frosty blue color. It grows in a pyramidal shape, slowly growing to only 10 feet tall and 4 feet wide. This exquisite dwarf is an ideal candidate for urban landscapes and evergreen hedges. It's compact enough to be planted under power lines or as an accent in a large mixed border. Its foliage reaches the ground, providing full screening. 'Blue Cloak' isn't overly particular about soil types, but it prefers slightly acidic conditions. Plant it in full sun to partial shade in average to moist soil. Keep it mulched and well-watered until establishment so that the soil doesn't dry out. Cared for properly, this tree can live eighty years or more.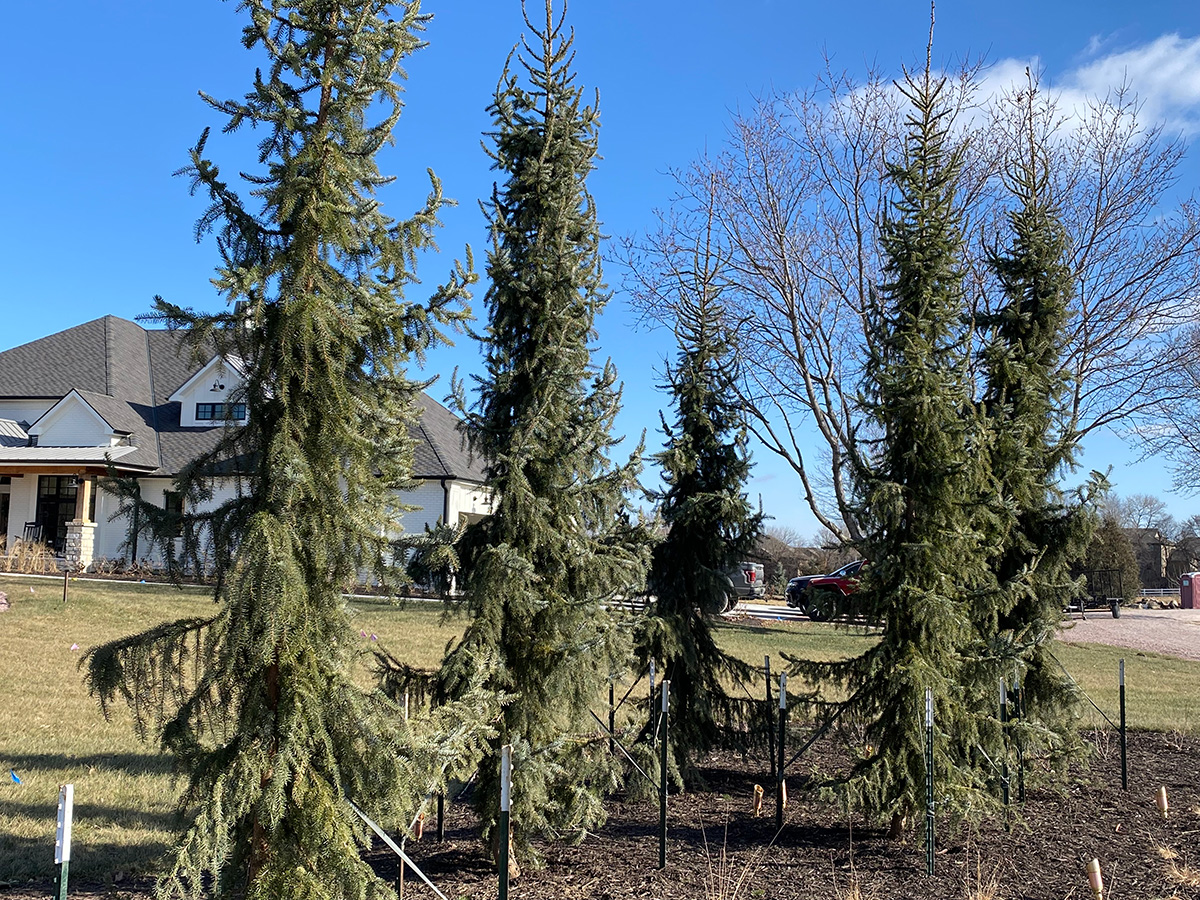 'Sky Trails' Serbian spruce
Picea omorika 'Sky Trails', Zones 4–9
Every family has a drama queen, so why should your garden be any different? 'Sky Trails' Serbian spruce has a slender, pendulous habit and deeply blue-green needles with contrasting silvery white bands on the underside of the foliage. The fuller body and stunning color of 'Sky Trails' make it a superior selection to the popular 'Bruns' Siberian spruce (Picea omorika 'Bruns', Zones 4–8). It makes a stunning addition to any landscape. Used as a specimen or clustered in groups as a screen, this extraordinary plant will enhance any setting. 'Sky Trails' has beautiful blue-black cones and a lush habit of growth. It will fit well in smaller spaces, only reaching 15 to 20 feet tall and 8 to 12 feet wide. It's easy to care for, requiring not much more than full sun and regular irrigation until establishment.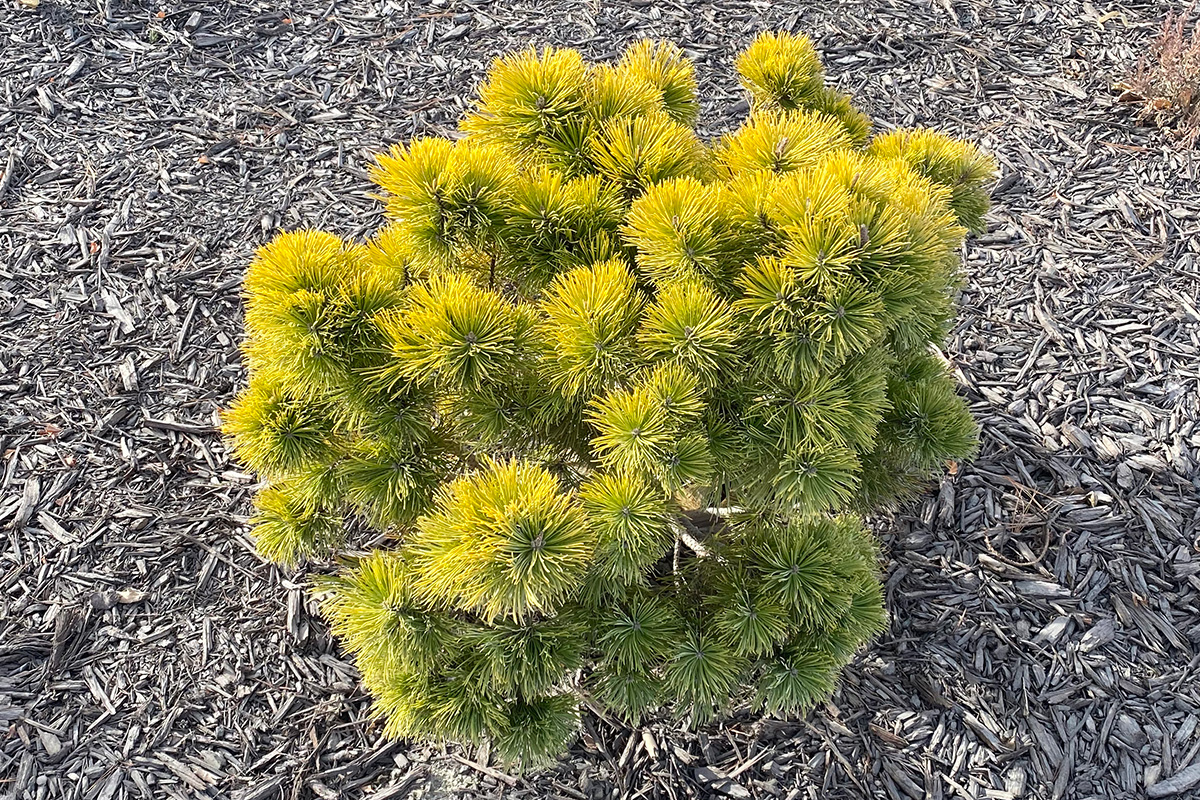 'Carsten's Wintergold' mugo pine
Pinus mugo 'Carsten's Wintergold', Zones 2–8
'Carsten's Wintergold' mugo pine is considered to be one of the top-performing winter-gold pines (pines with green summer color and golden winter color). While the summer color of its needles is the classic green of the species, a late-season crown of rich orange-gold on the ends of branches is what gives this shrub its name. It's exceptionally hardy and very compact, growing only 2 feet tall and wide in full sun. It's a great choice for garden designs with a minimalist aesthetic. Also well-suited to containers, raised gardens, and rockeries, this pine requires little if any maintenance.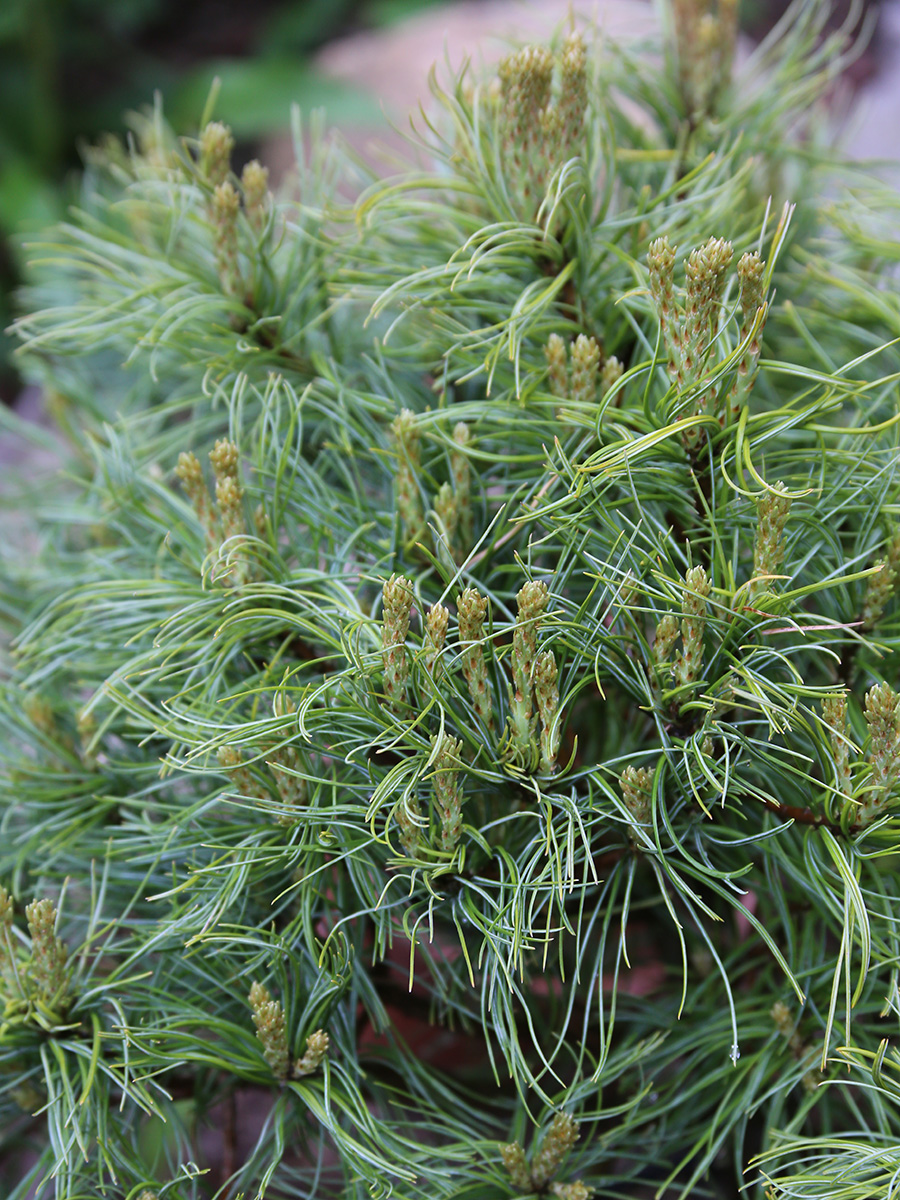 'Mini Twists' Eastern white pine
Pinus strobus 'Mini Twists', Zones 3–8
Do you want a conversation starter for your garden? Look no further than 'Mini Twists' Eastern white pine. It gets its name from the curly, twisted needles that provide great textural contrast with other plants. It stays compact, growing only 6 feet tall and 4 feet wide at maturity and growing only 3 to 6 inches taller and wider every year. When young, it has a globelike habit, and it develops into a broad pyramid of soft bluish green foliage as it matures. Responsive to candle pruning (cutting back the tender new shoots of growth), you can control the growth rate to keep it even more compact. It's also a good choice for bonsai.
Provide the proper conditions
Both 'Mini Twists' Eastern white pine as well as 'Carsten's Wintergold' mugo pine prefer a well-drained, loamy soil. They should be watered deeply and consistently during the first year of establishment, with an early spring fertilization prior to the onset of new growth. Use an all-purpose landscape fertilizer or one formulated for evergreens.
No matter the style or size of your landscape, one or more of these beautiful compact conifers will surely make a lovely addition to your garden.
—Marti Neely, FAPLD, owns and operates Marti Neely Design and Associates in Omaha, Nebraska.