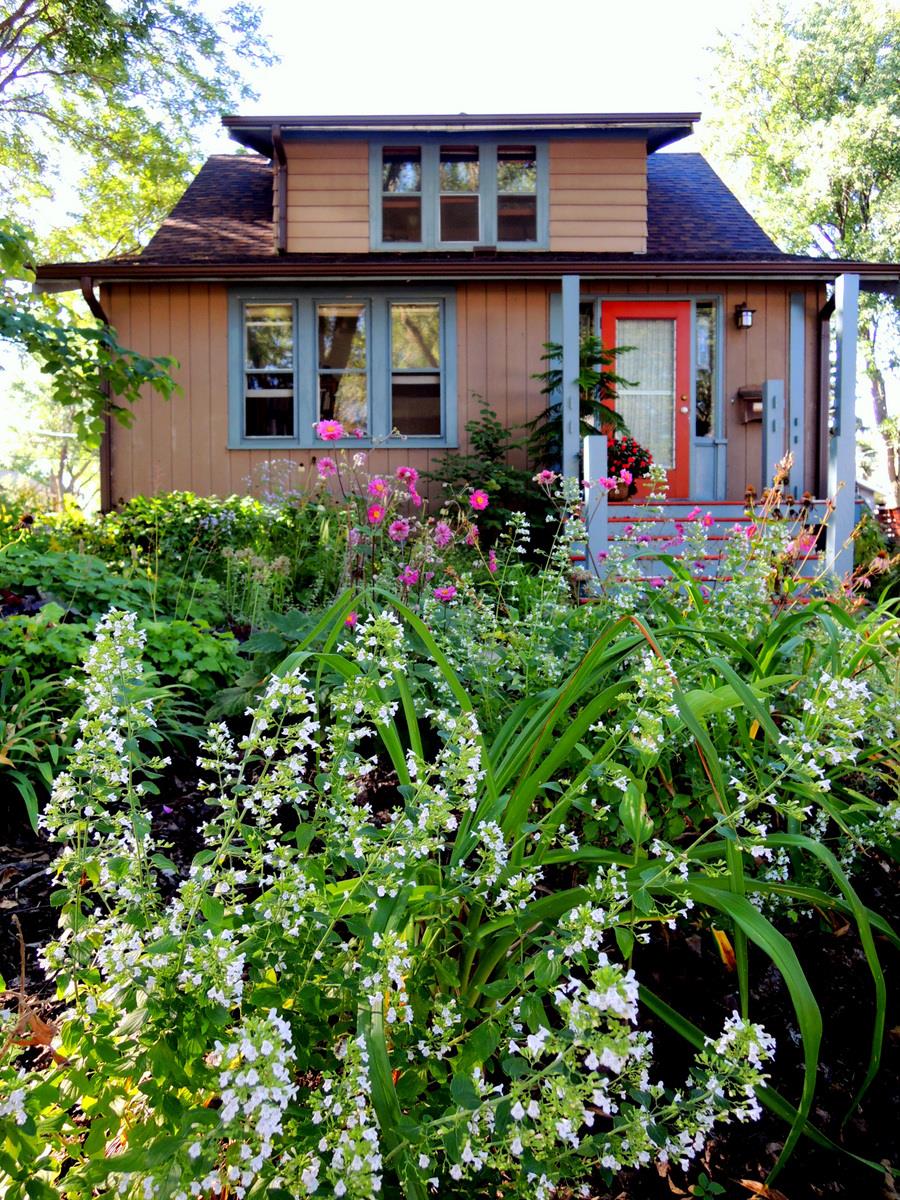 Early this spring, Chris Neumann shared a bunch of photos of the gardening he does at work (refresh your memory HERE.) Today we get to see what he's up to at home!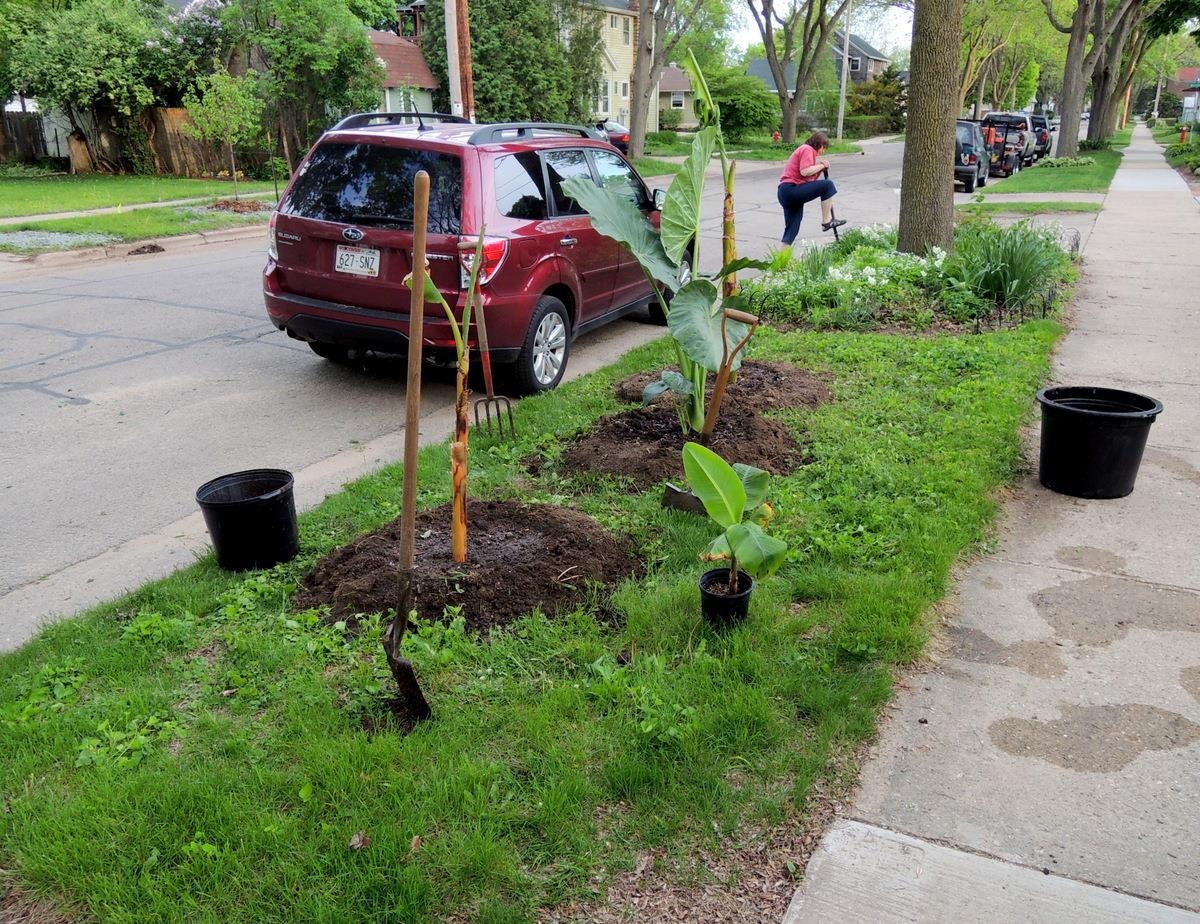 He says, "My wife, Pam, and I live in Madison, Wisconsin, in a house built on a standard city lot measuring about a tenth of an acre. The house and garage take up much of the lot but it's on a corner so we have a terrace on two sides, giving us a little more room to garden.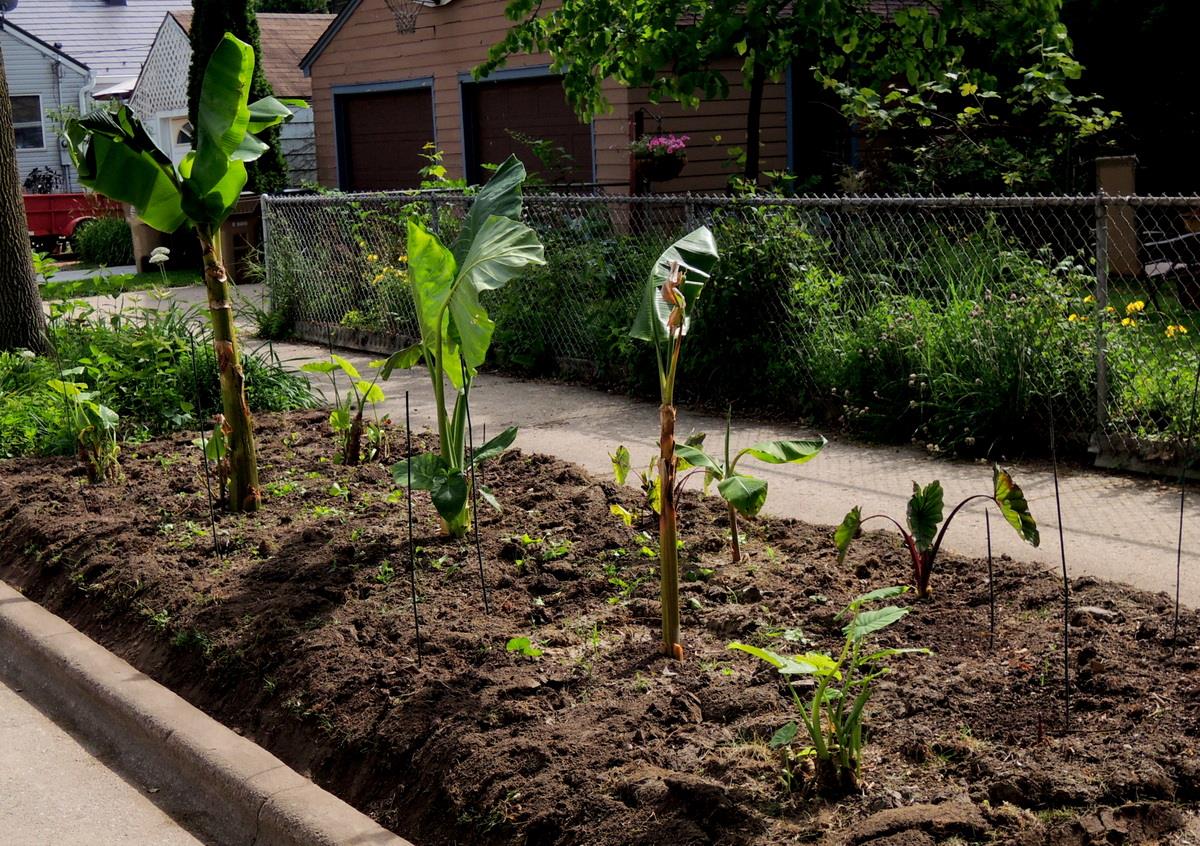 Our gardening style might best be described as eclectic. On one hand we have a mini-savanna, micro-woods, nano-mesic-prairie, and pico-sand-prairie all modeled after and planted to flora of native Wisconsin plant communities. On the other hand, we have a rock garden, shade garden, and other beds and planters with annuals, perennials, and tropicals from all over the world.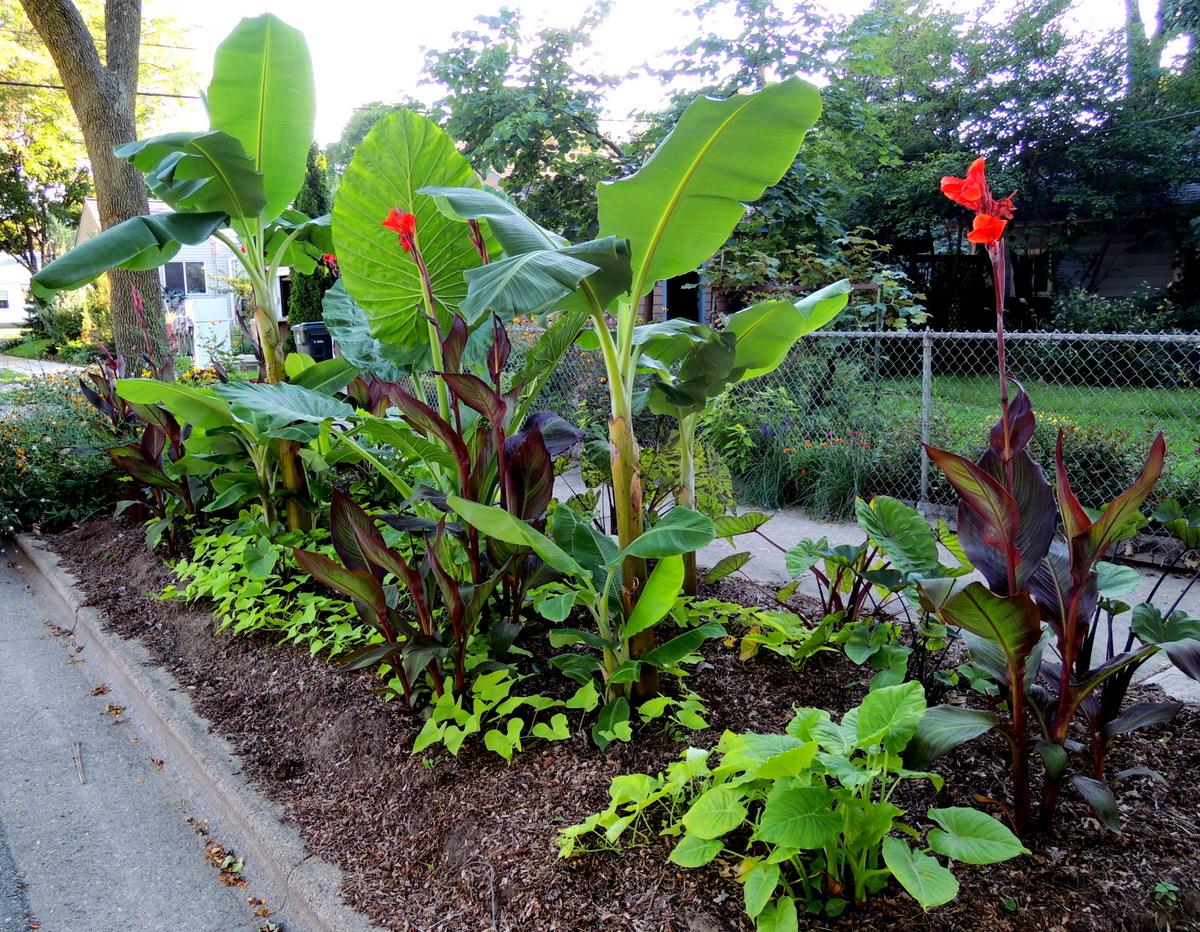 We've been here 18 years now and in that time we've taken out two trees and much lawn and planted six new trees and many perennials. Gone is the Colorado blue spruce which was threatening both the house and passersby and no more is the sickly plum, doomed by a former owner who built a raised bed around the tree, burying its roots and base. We put in two serviceberries, a pagoda dogwood, two redbuds, and a bur oak. The bur oak was a one-foot-tall seedling when planted and now, 16 years later, it is 35 feet tall.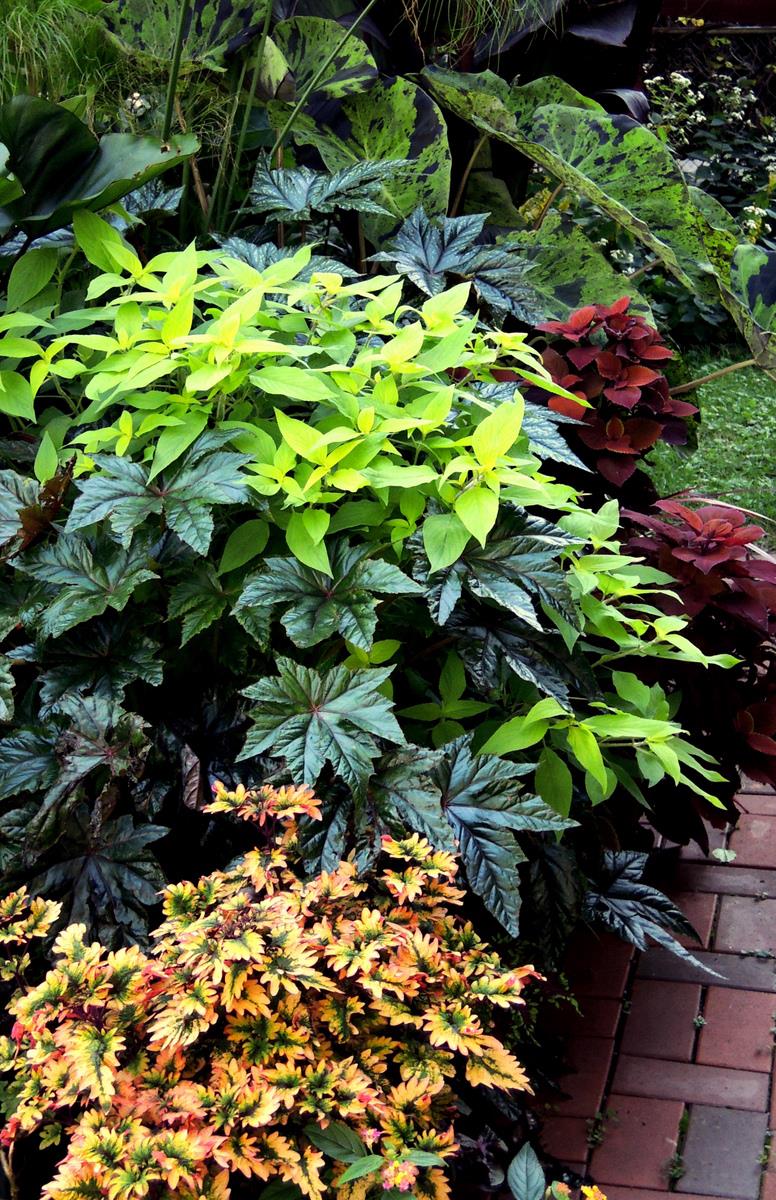 A word about what Madisonians call the 'terrace'. This is the area between the sidewalk and the street. In Chicago, we called it the 'parkway'. I know many gardeners use the term 'hellstrip'. Ours is rather wide and the soil not too bad, so I just call it the heckstrip. We've made the heckstrip out front over into perennial beds. We'd only gotten around to redoing about a third of the side strip so I figured it would be a good place to put our tropicals. This would free up our small patio, which we had originally built to hold two chairs and a bistro table, but it immediately filled up with potted plants.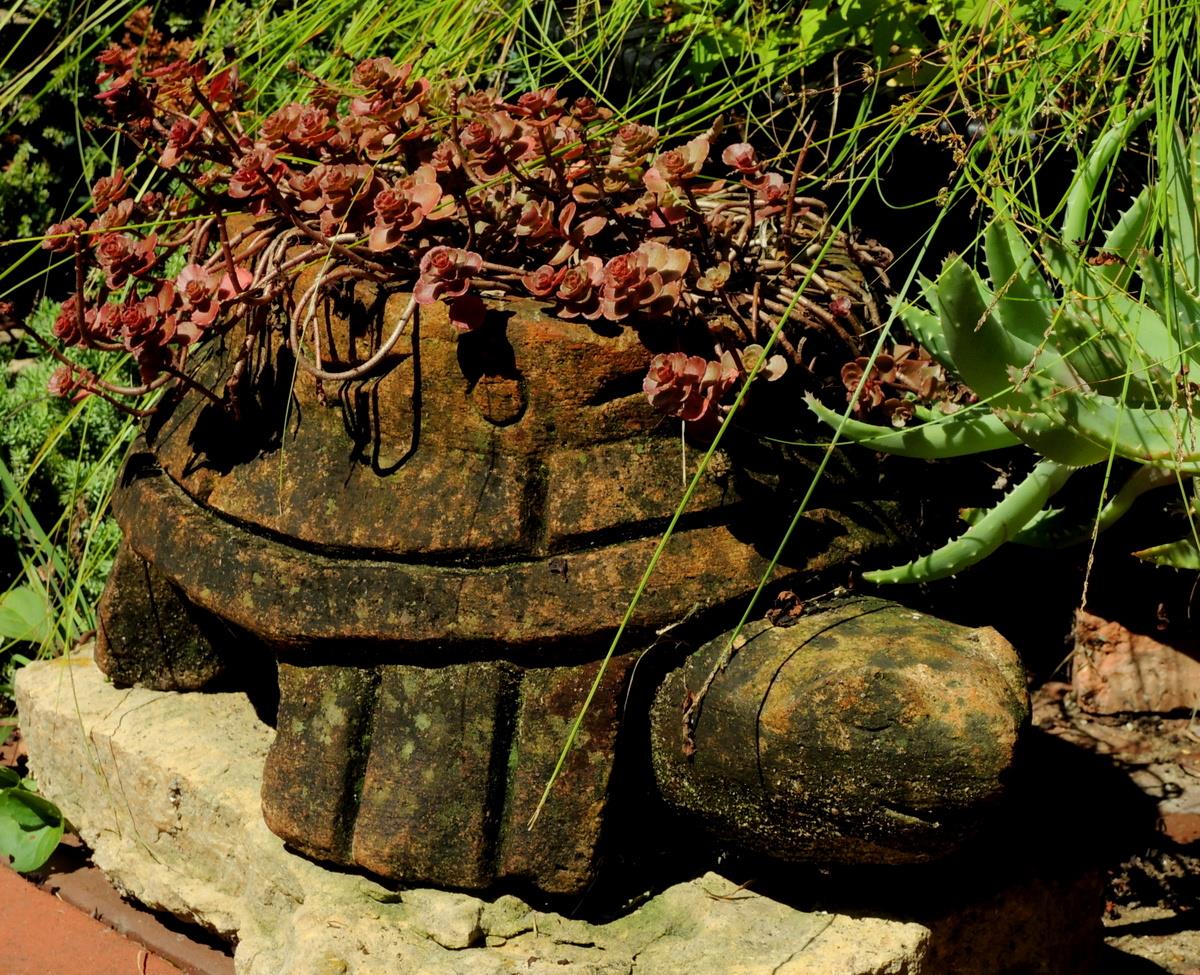 A couple of my photos show the process of converting the heckstrip from lawn to tropical garden. In the trichotomy of right way, wrong way, and crazy way to do something, this definitely falls in the crazy way. Unfortunately, in addition to our overwintered cannas and elephant ears, I decided to add three banana trees and three new kinds of elephant ears to this bed. Thus we had enough plants leftover that there was still no room to sit on the patio. Maybe next year."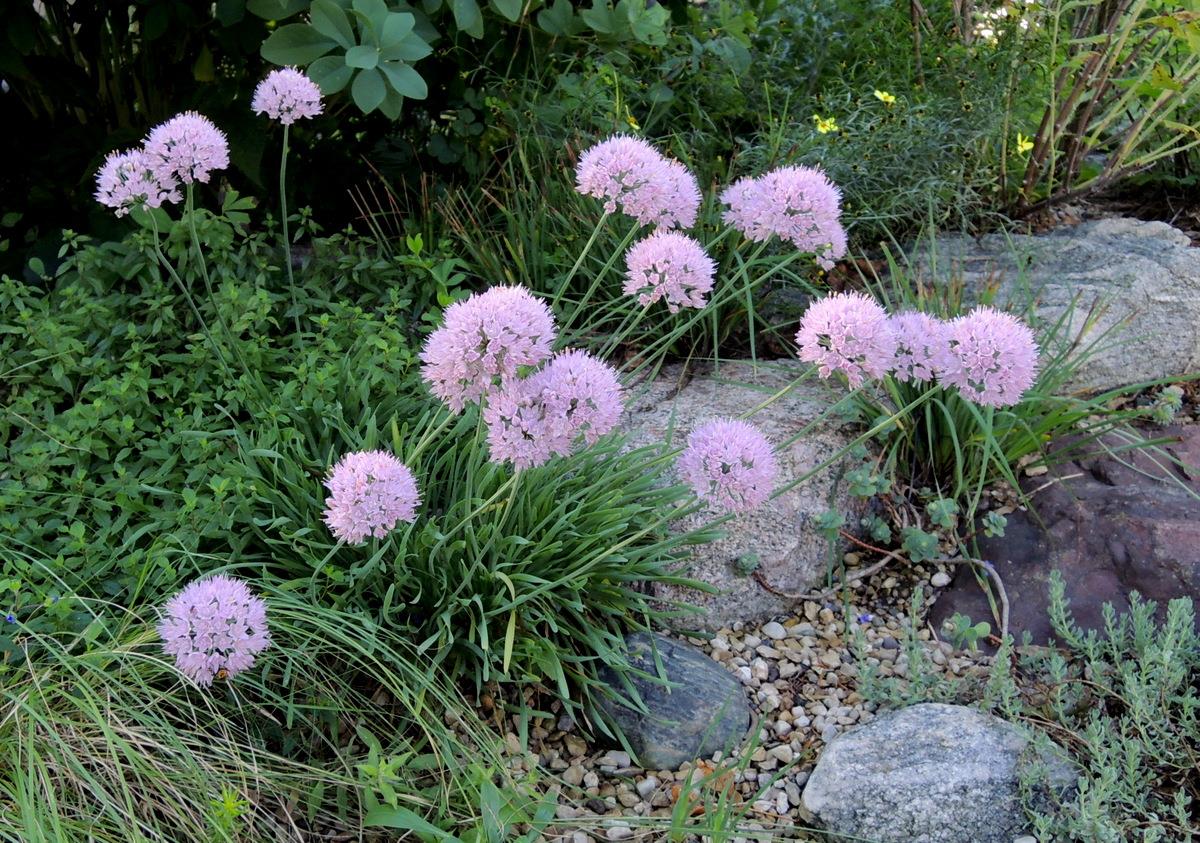 Ha! The heckstrip. So funny!! Chris, your garden is awesome–beautiful, fun, and a laboratory for experimenting. It's all-around great!!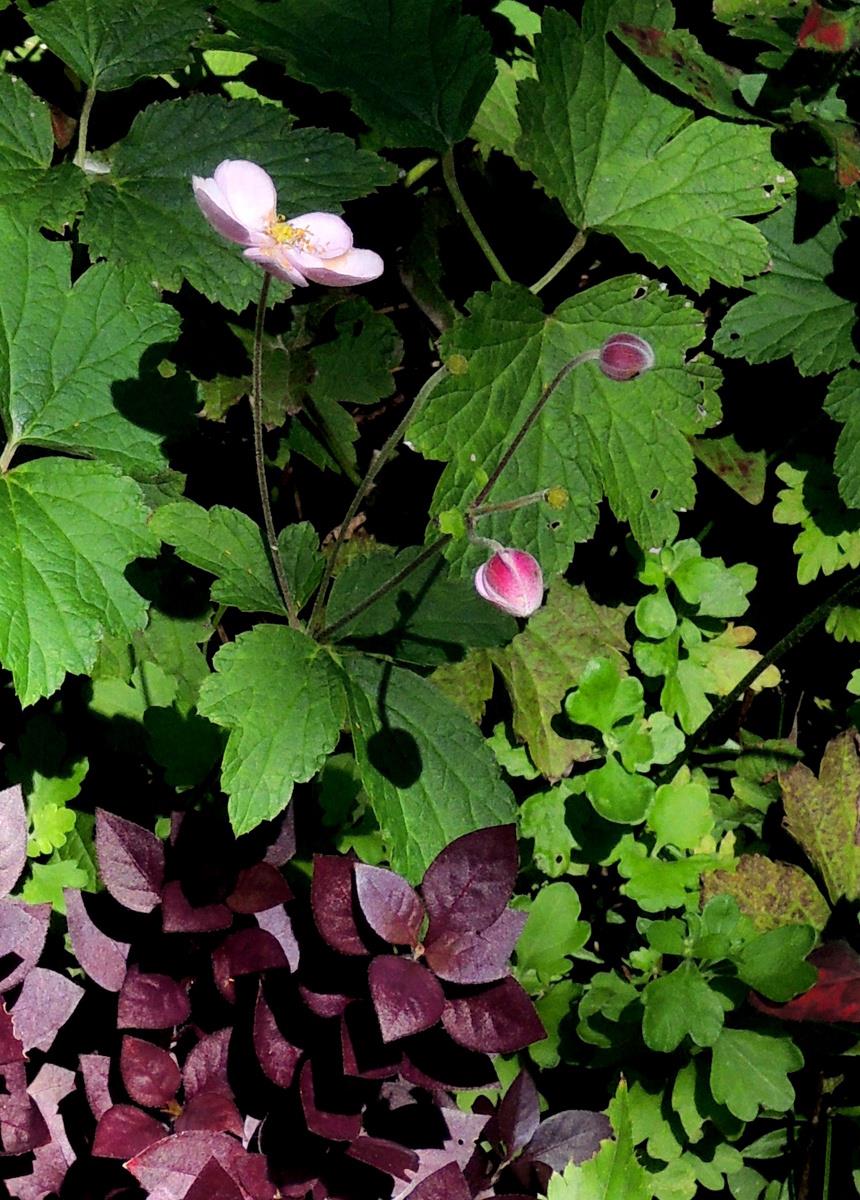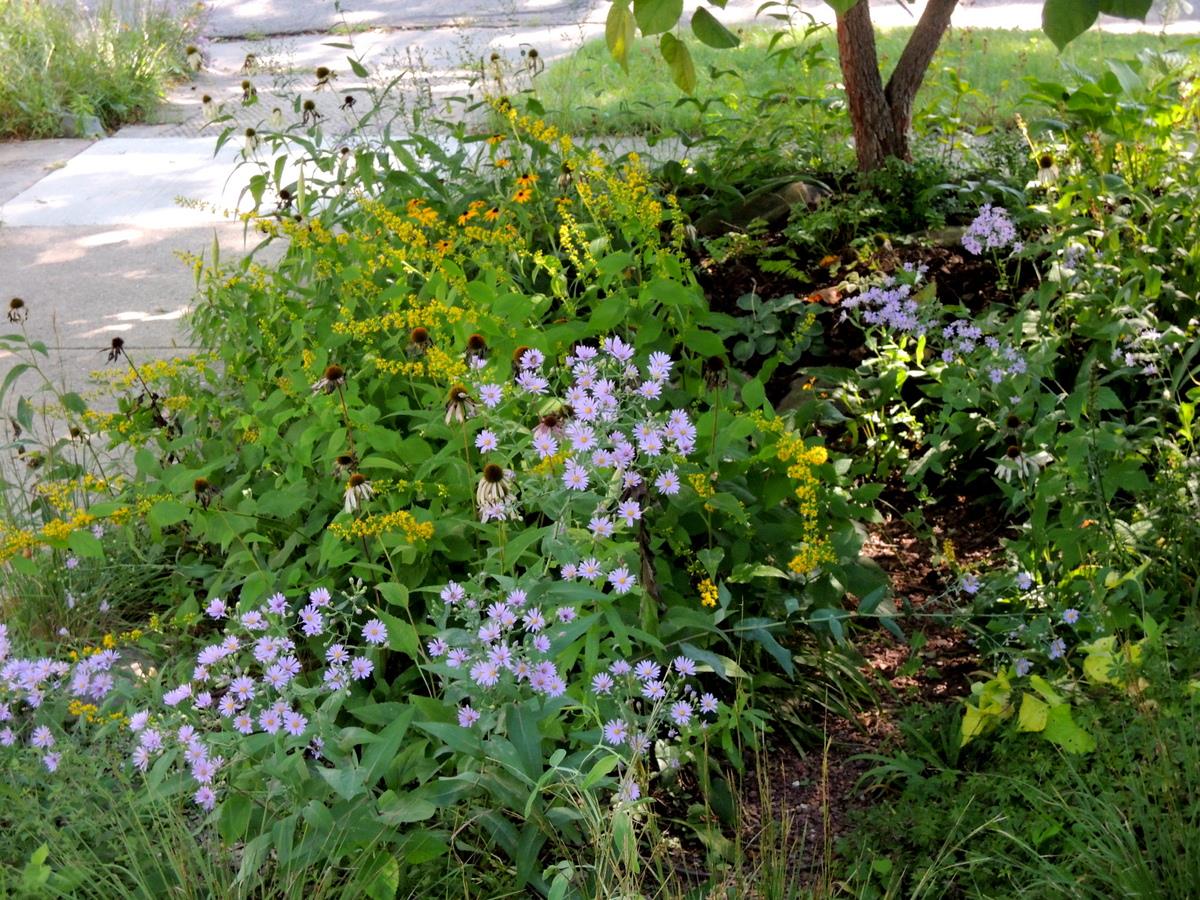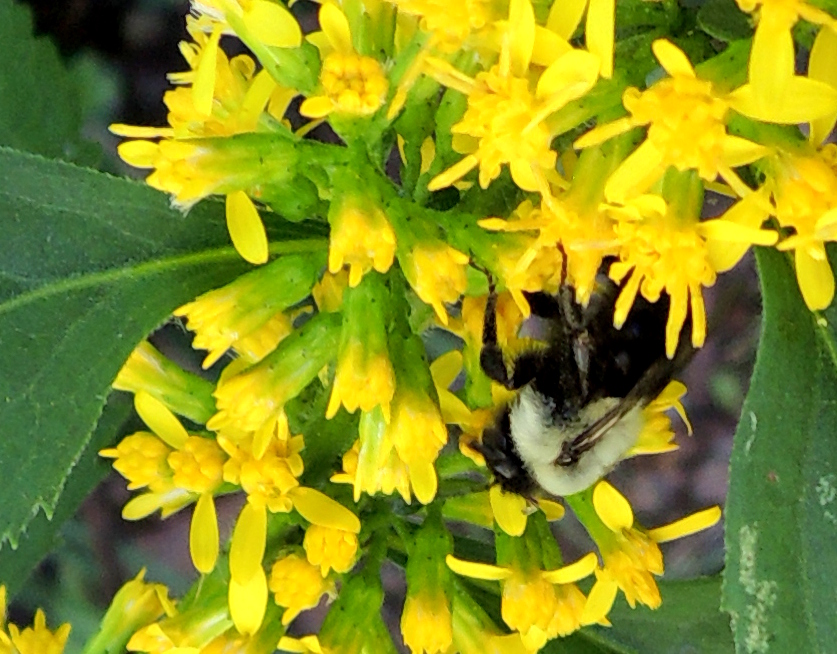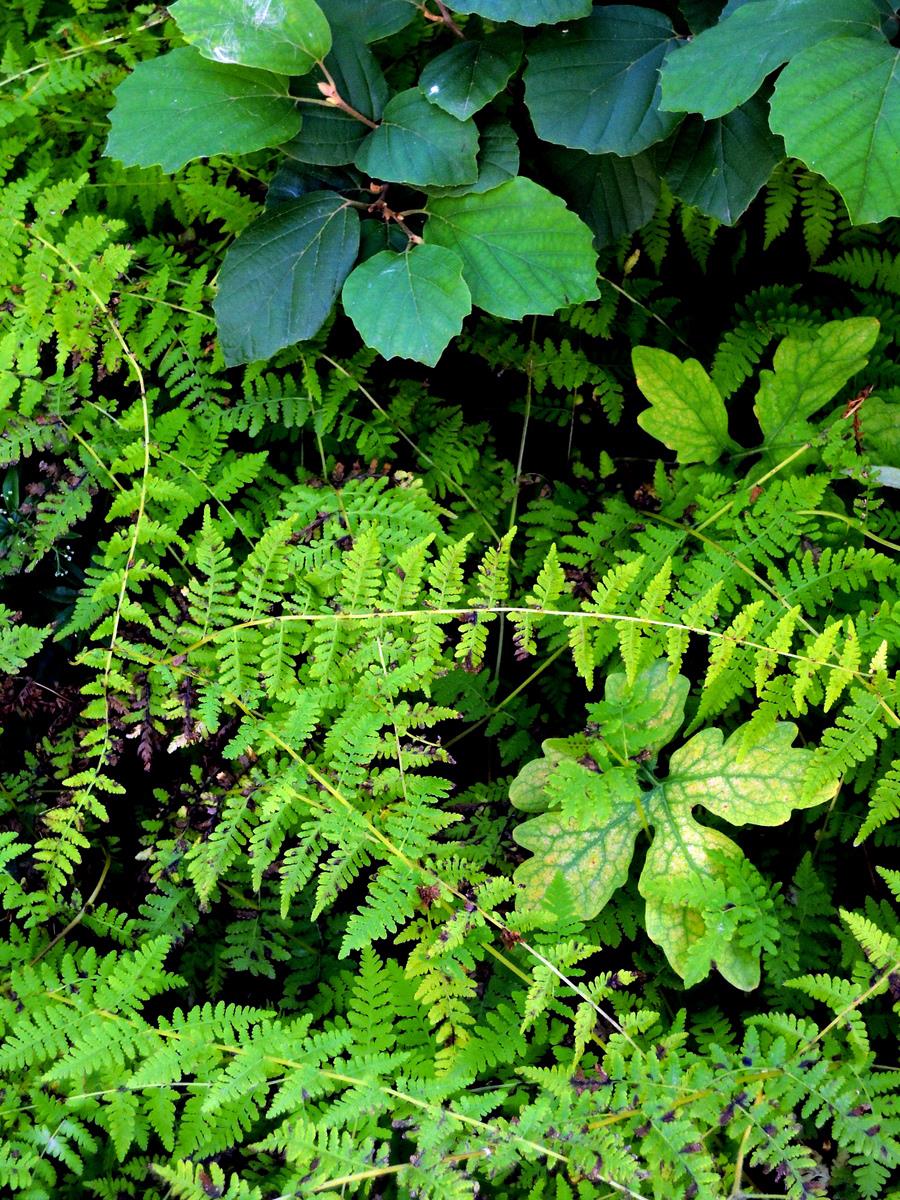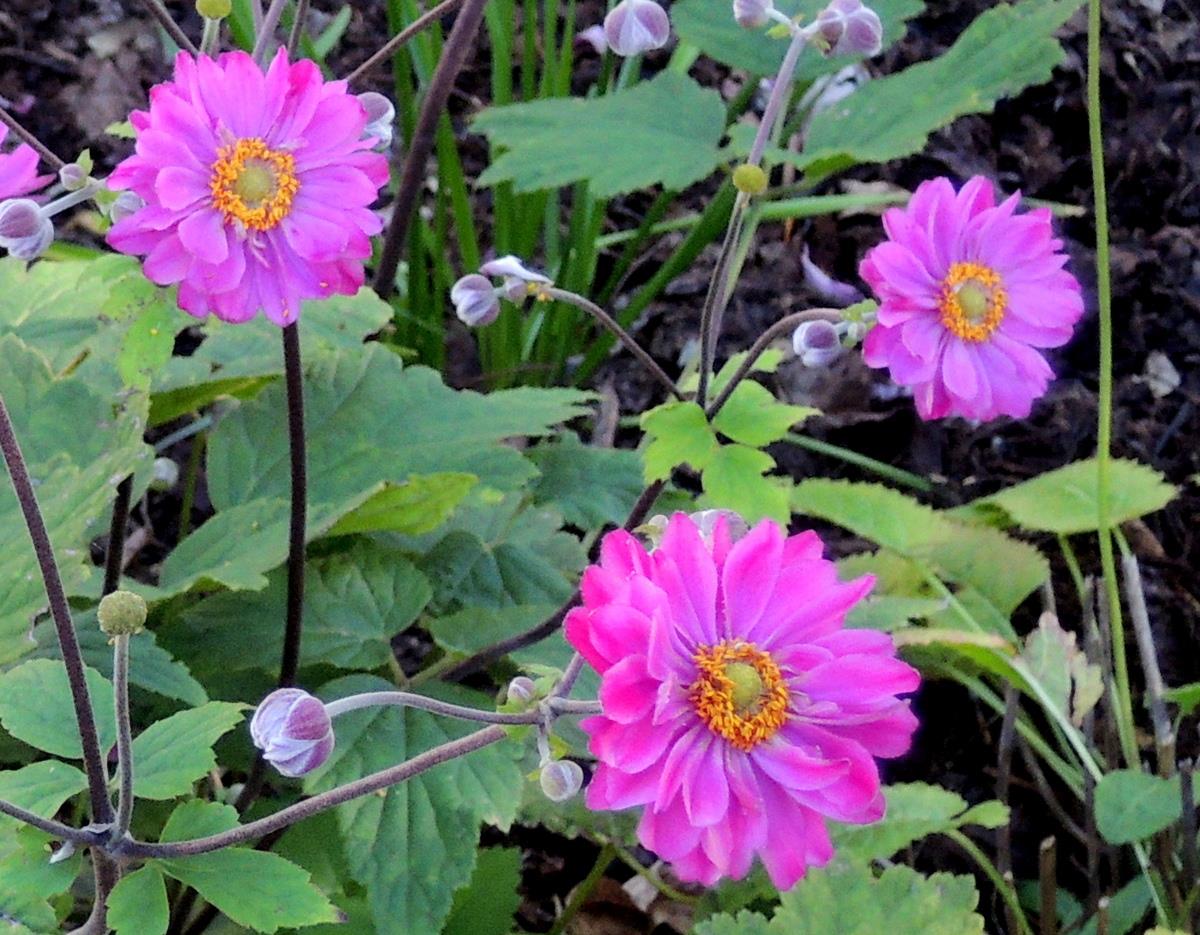 Want us to feature YOUR garden, or a garden you've recently visited, in the Garden Photo of the Day? CLICK HERE!
Want to see every post ever published? CLICK HERE!
Want to search the GPOD by STATE? CLICK HERE!
And last but not least, Check out the GPOD Pinterest page, where you can browse all the post in categories…fun! CLICK HERE!