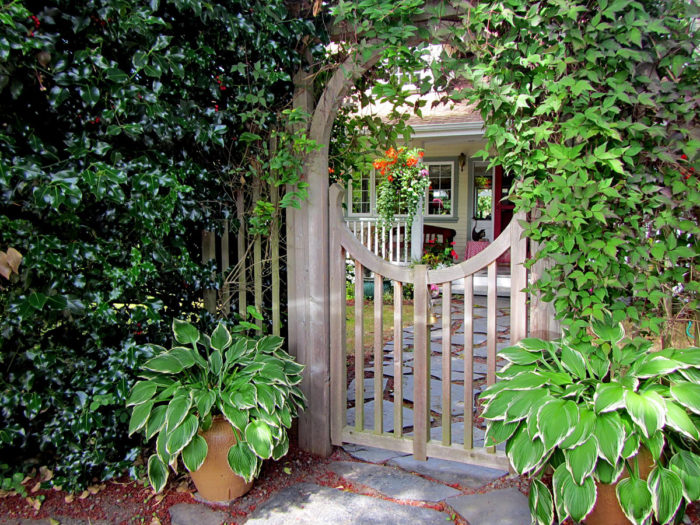 Today's photos are from Catherine Campbell (GrannyCC) on Vancouver Island in British Columbia. Catherine says, "My husband Hugh and I built our house in 1996 on 1/2 acre in a very rural area on Southern Vancouver Island. At the time I was working at some commercial greenhouses and was able to get some good deals on trees and hedging materials. Also any perennials that didn't have names on them were given to staff as they couldn't sell them without proper labels. For that reason I think the garden was pretty well laid out before the house was even finished! Over the years my husband added all the structures and the front gate.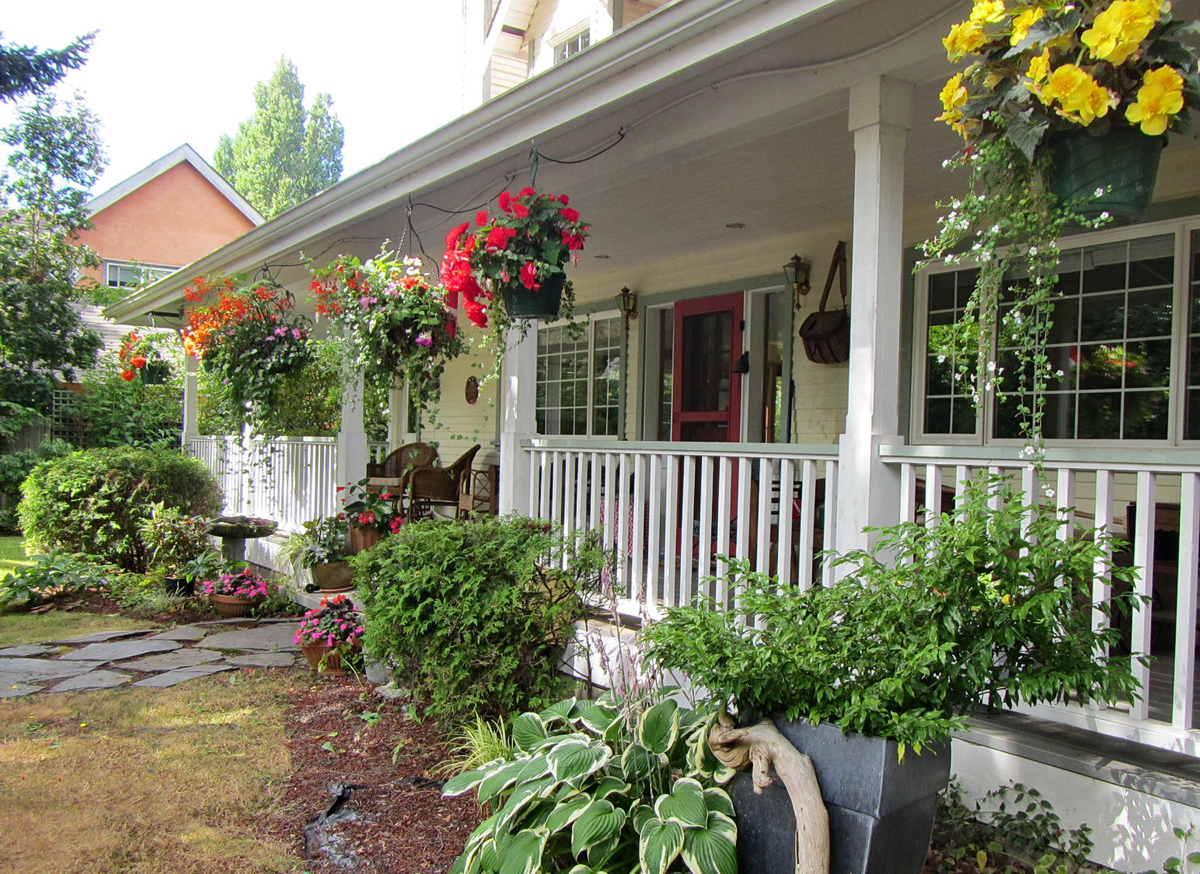 "My garden tends to be overgrown and English cottage style. I have lots of beds and borders, a small pond, a vegetable garden and greenhouse. One of my sunflowers was around 10 feet tall this year. The birds scatter the seeds in the vegetable garden and after the first rototilling the seedlings come up and I transfer the plants to the back of the bed so I have a wonderful display when I look out my kitchen window. I also do numerous pots and hanging baskets.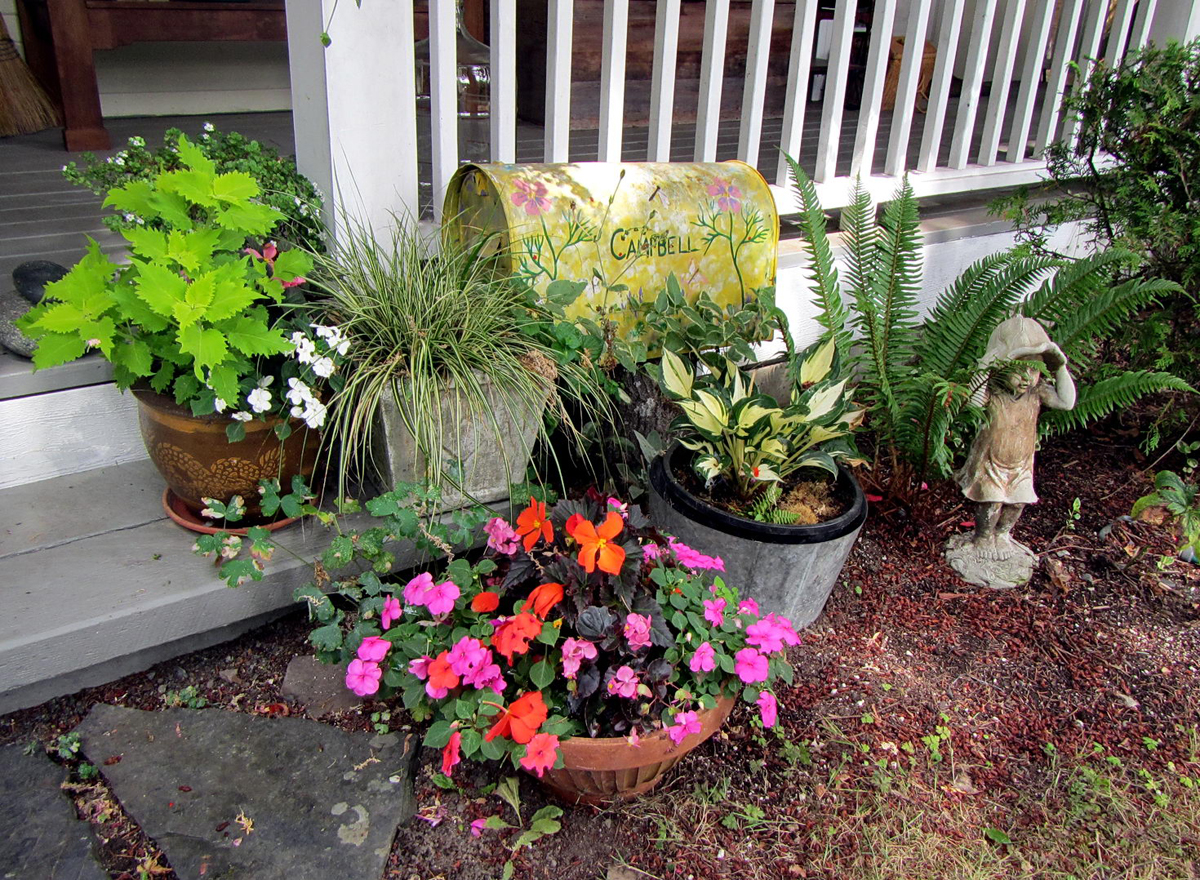 "Earlier this fall my friend May (GrannyMay) came for a visit and took these lovely photos. We visit each others gardens on a regular basis as well as spend many hours exploring the public gardens and garden centers in our area on Vancouver Island.
The frost has come so now it is time to put everything to bed. We had a very mild winter last year so I hope it is true of this year."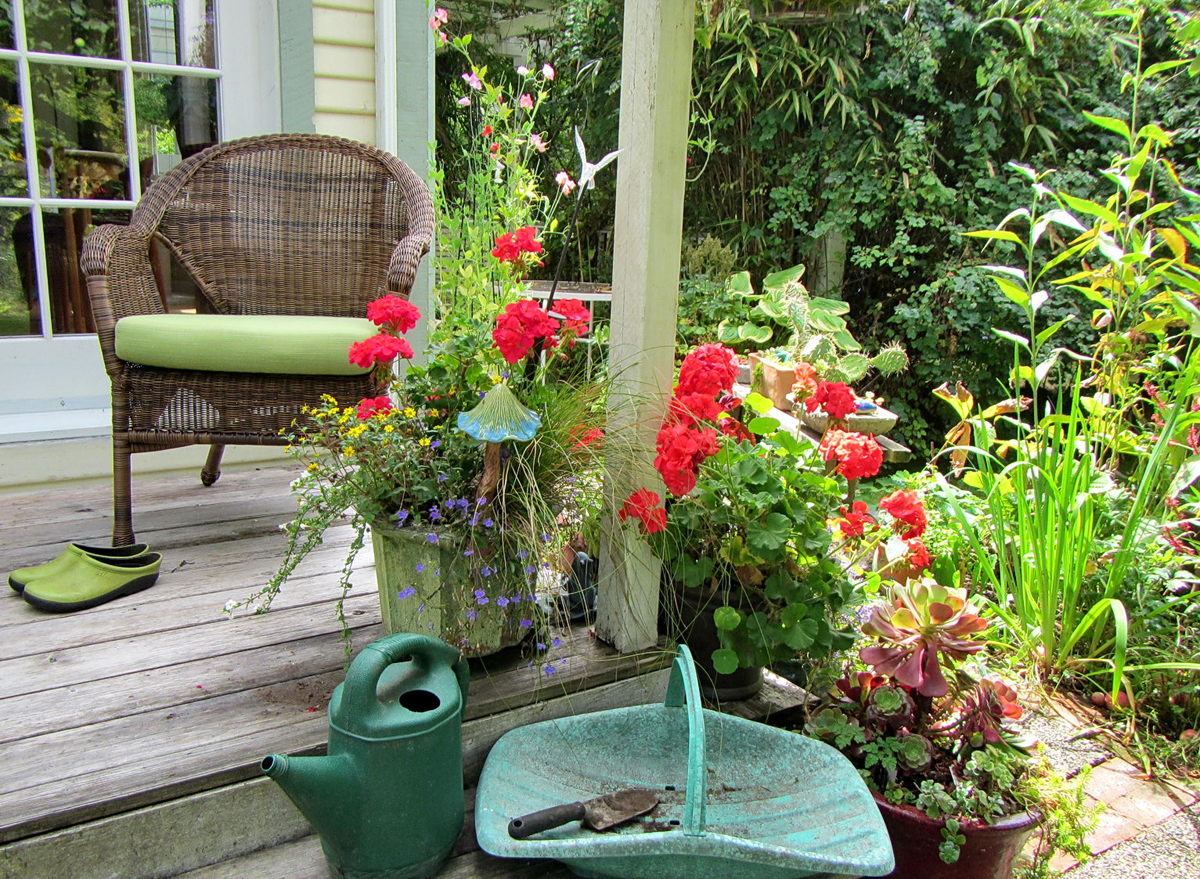 Now you KNOW we need more photos than this, Catherine. Everything is so beautiful and charming! We must see more.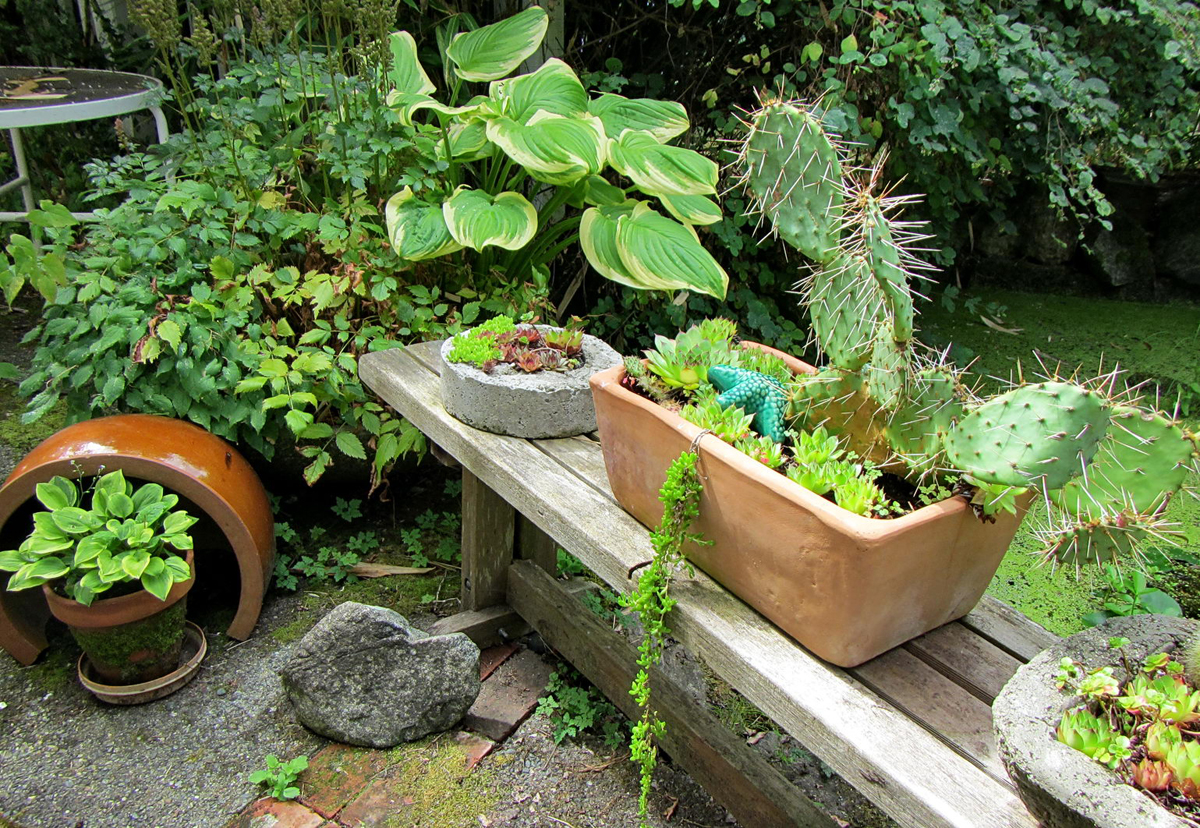 **** The push is still on–get outside and take some last minute shots, or compile a few you took earlier in the season. I'll be eternally grateful…. Email them to [email protected]. Thanks! ****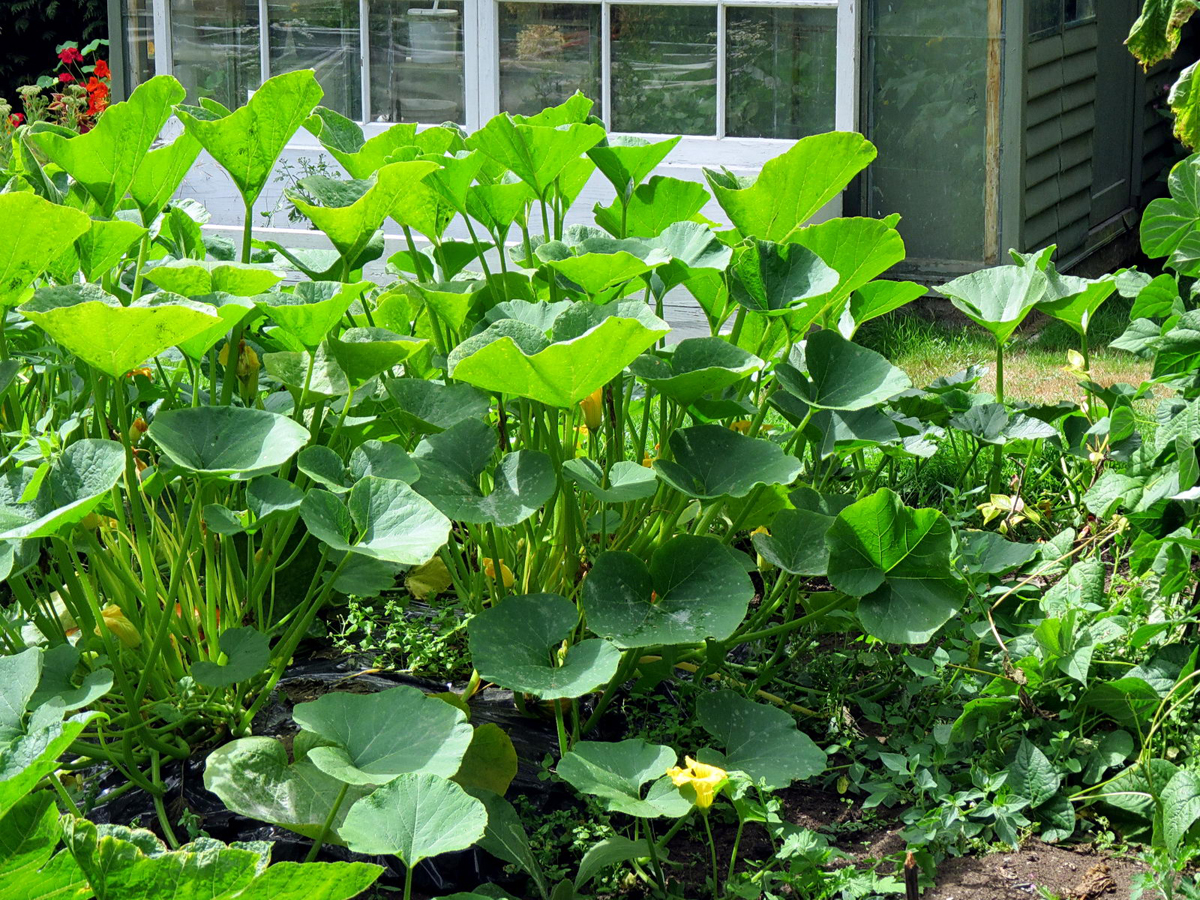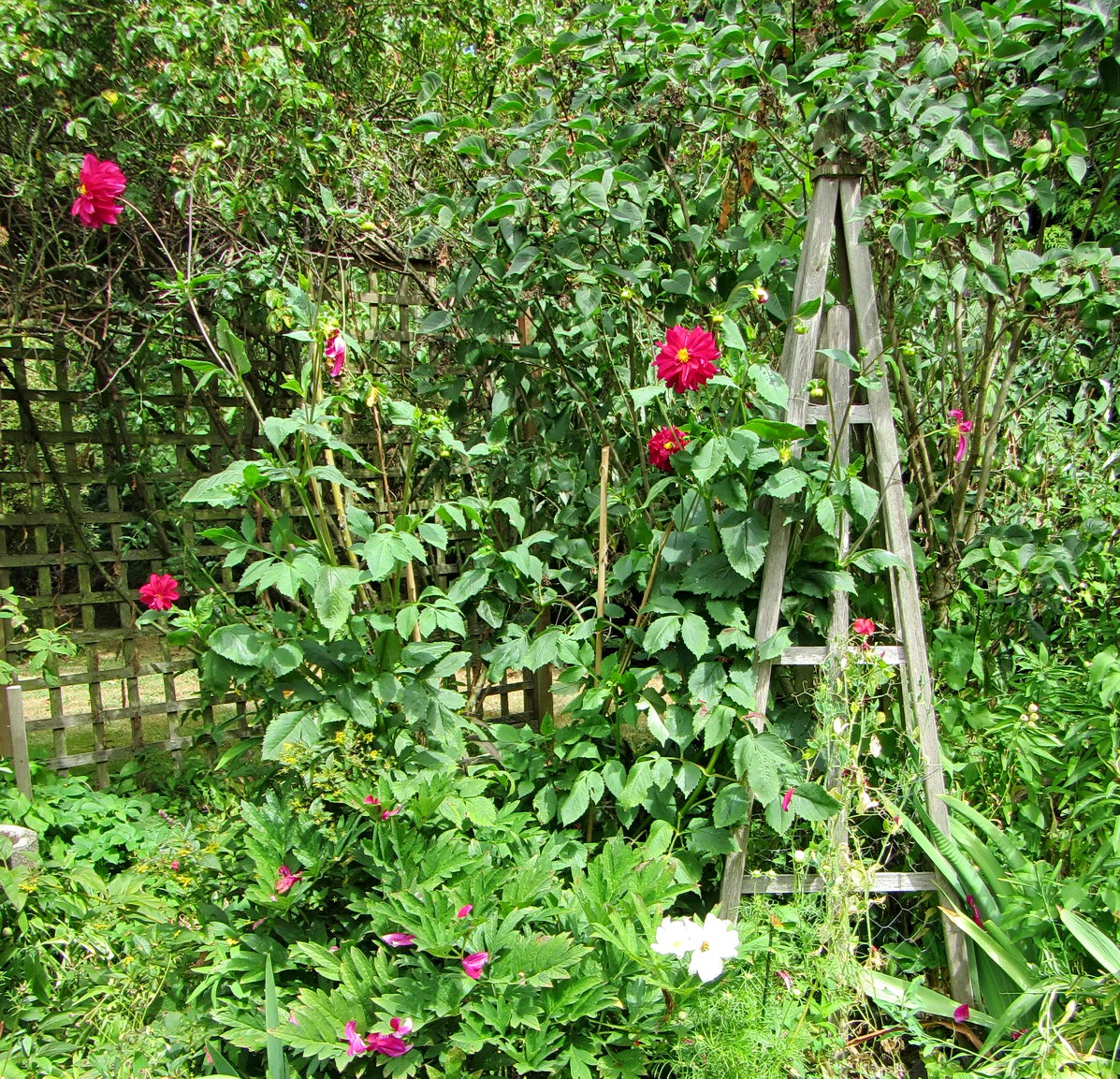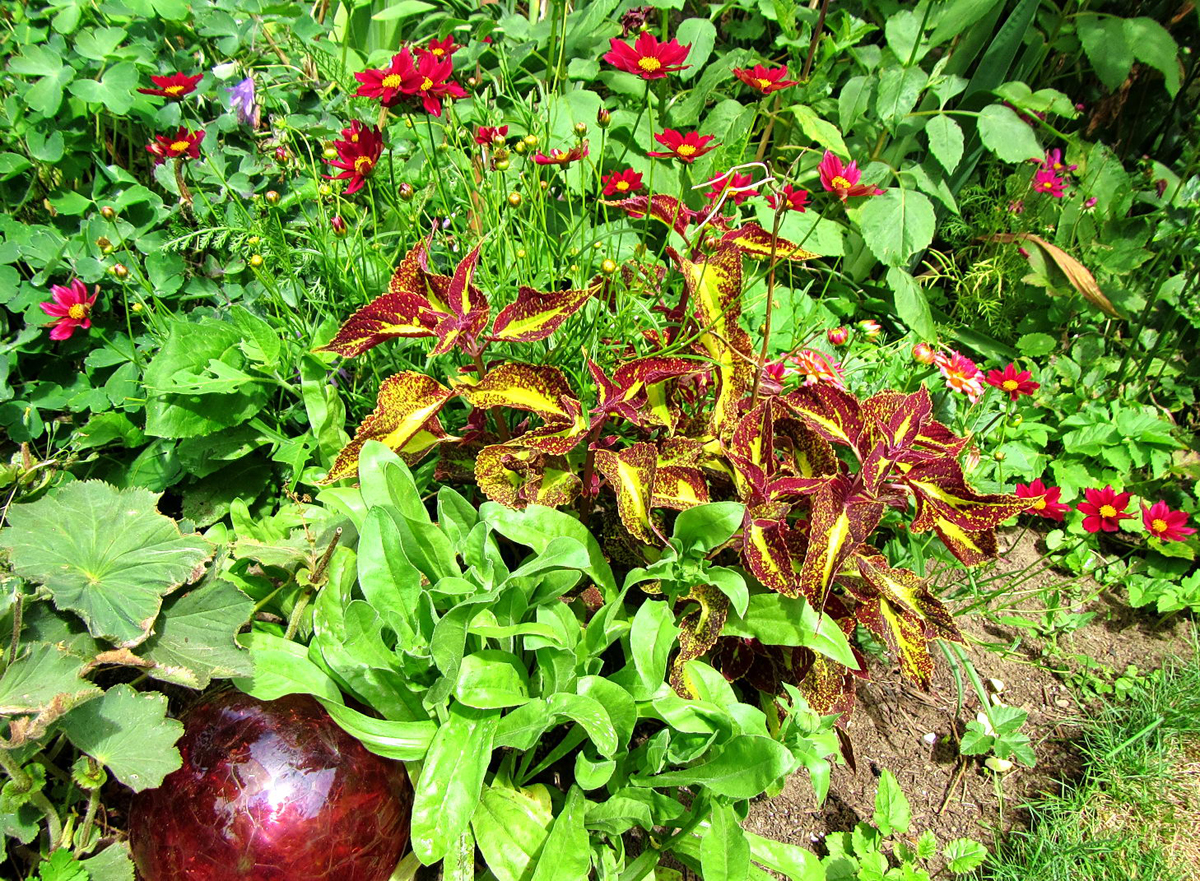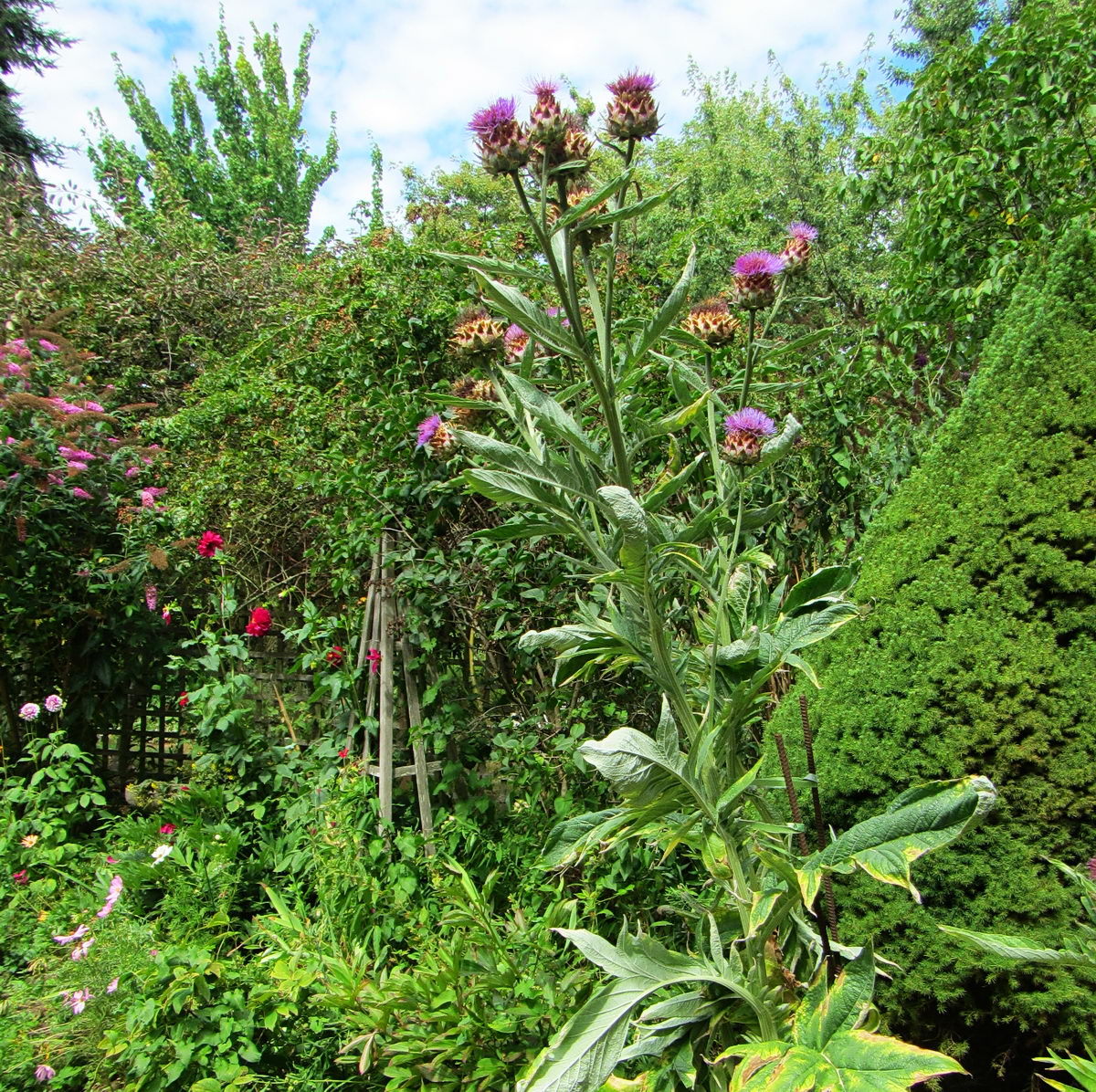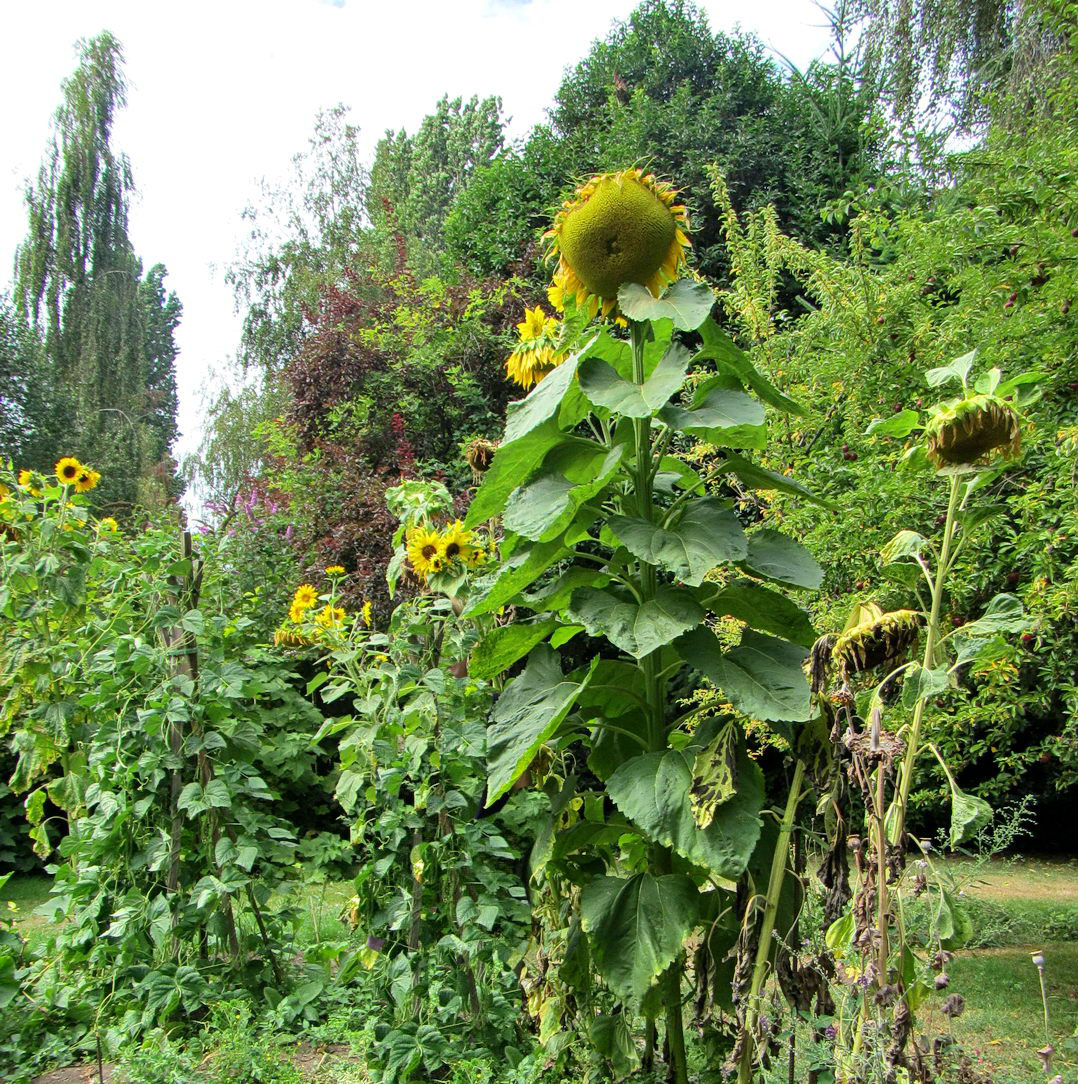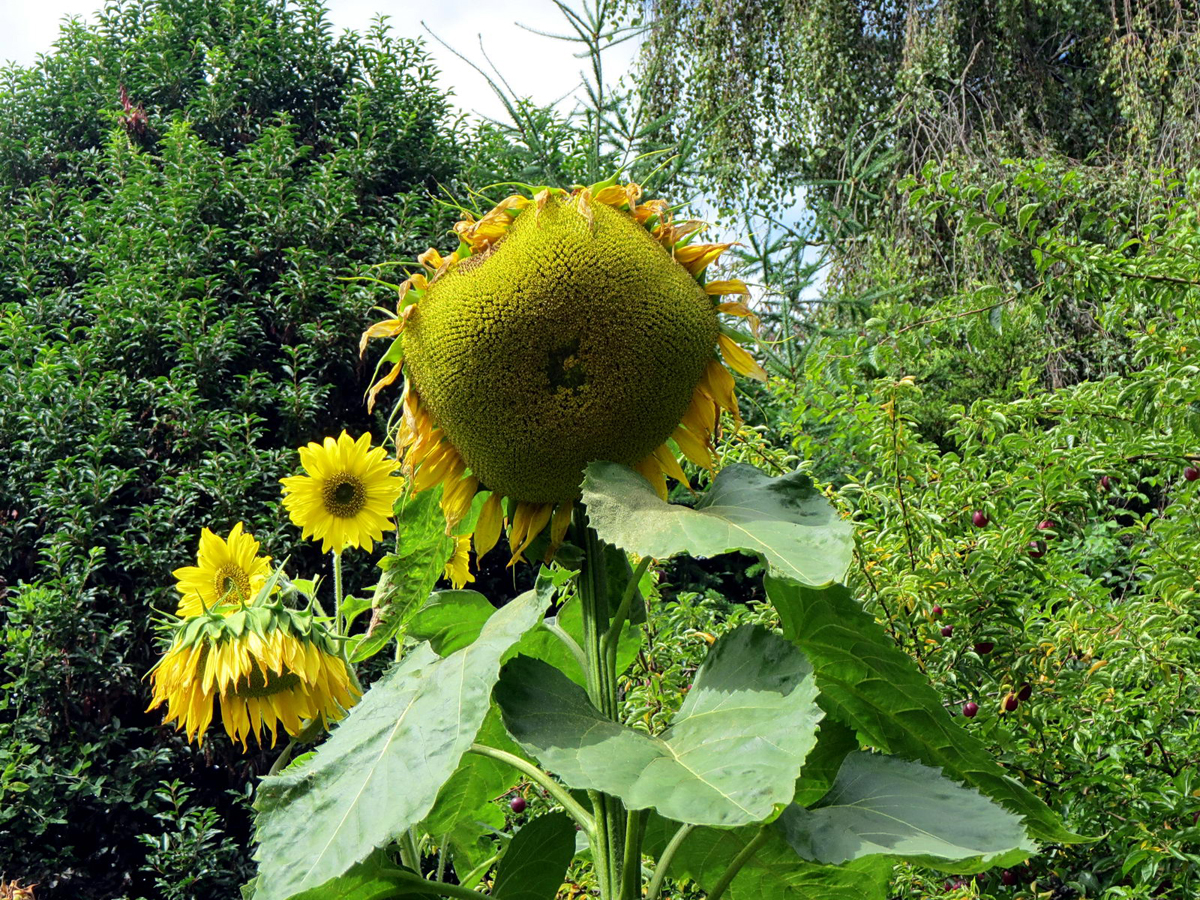 Want us to feature YOUR garden in the Garden Photo of the Day? CLICK HERE!
Want to see every post ever published? CLICK HERE!
Want to search the GPOD by STATE? CLICK HERE!
Check out the GPOD Pinterest page! CLICK HERE!