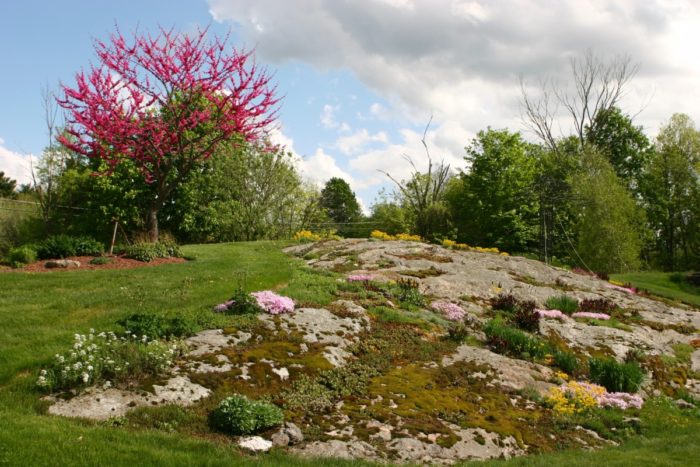 Today's photos are from Carolyn Browne. She says, "These are some pictures of my rock garden in Massachusetts. It is a hill beside my house that used to be covered with grass and weeds that would die during the heat of summer. It was hard to mow, and had become an eyesore. I decided to dig around some of the rocks that stuck out of the grass and plant some drought resistant plants.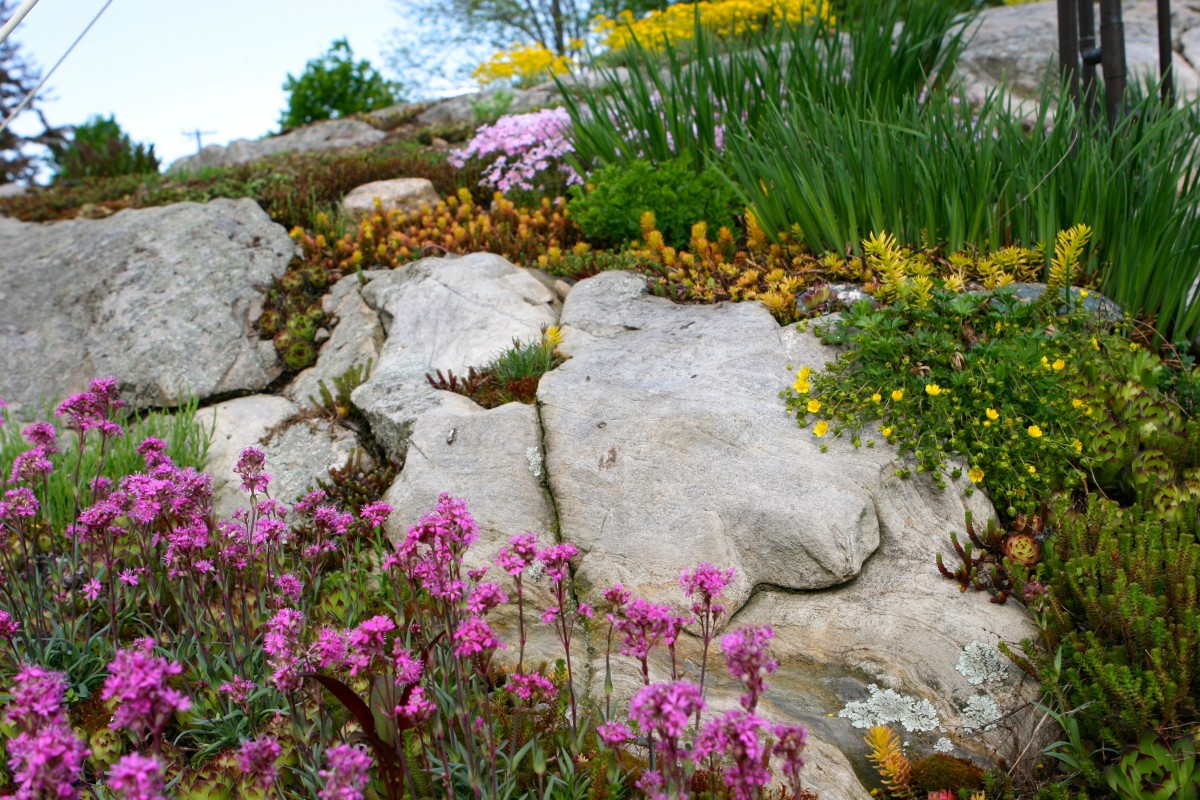 "I dug and dug! The first spring I cleared a pretty good sized area, and when I hosed it down I realized that I didn't have a hill of rocks, I had a rock that was a hill, and it was beautiful! That made me keep digging for three years to uncover what you see in the pictures. During the last spring I was digging, a geologist from the USGS stopped to look at my rock. He told me it is called "Westboro Formation", and that it is about 420 million years old, found in this area of Massachusetts and into northern Rhode Island, and also western Africa. It predates the separation of the continents. That still amazes me!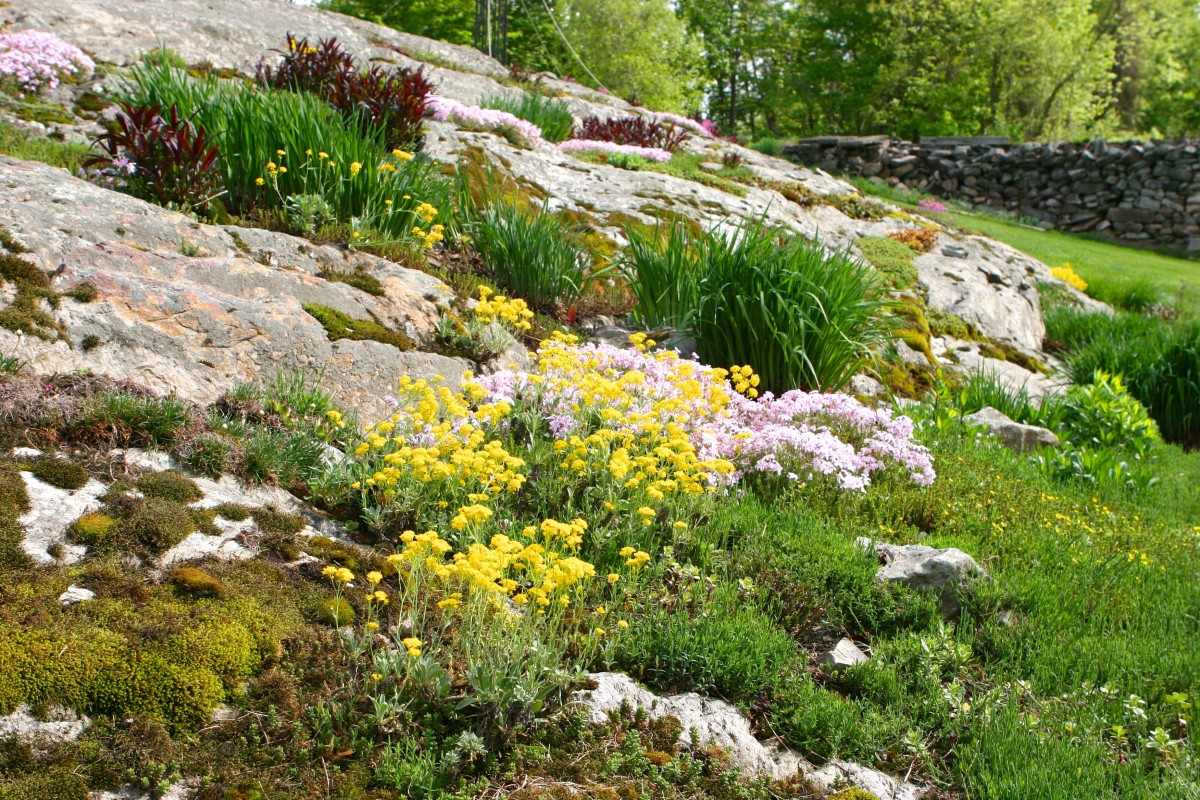 "I have planted it with drought tolerant plants. Lots of sedums, hens and chicks, and other tough plants that will survive the full sun, western exposure of Zone 6a. I've also used plants with strong root systems like irises and penstemon to help hold the soil in place where it is steepest. Many of the plants have seeded themselves down the ledge. Others, like the sedums, have been split and transplanted.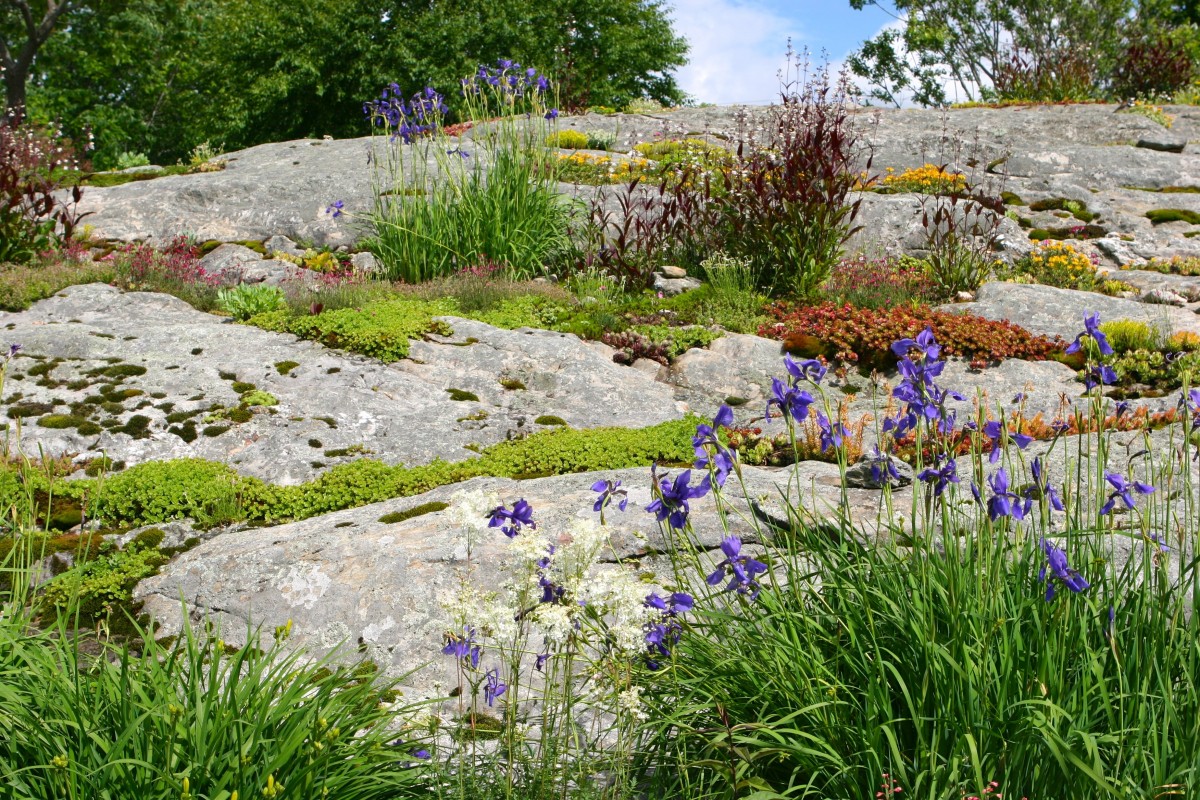 "Weeding has been the most difficult part. I couldn't use mulch because of the grade, but over the last ten years the plants have filled in and it has become easier to manage. For the past few years we have had a pair of killdeer come to nest on the ledge. They have the cutest chicks! They are in some of the pictures, too.
I never imagined I would be a rock gardener, but this garden is my favorite!"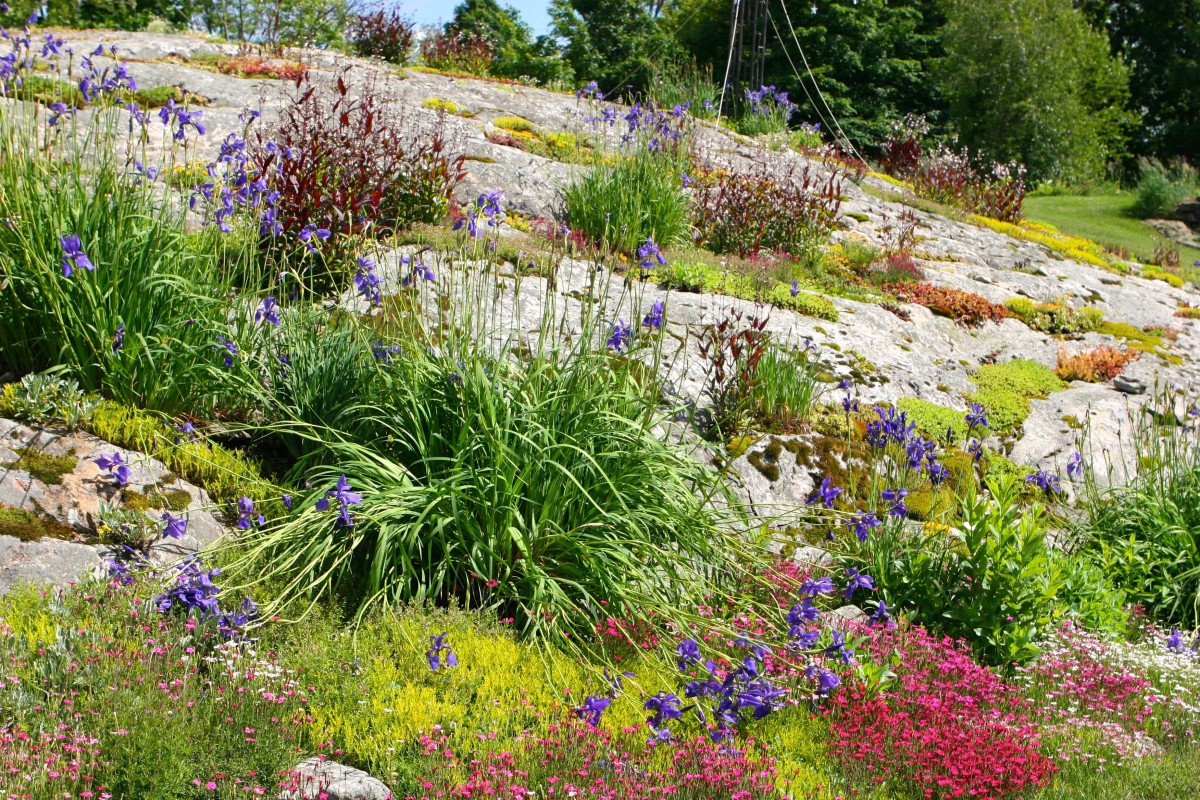 It's absolutely stunning, Carolyn! What a find! And your hard work makes it shine. So cool!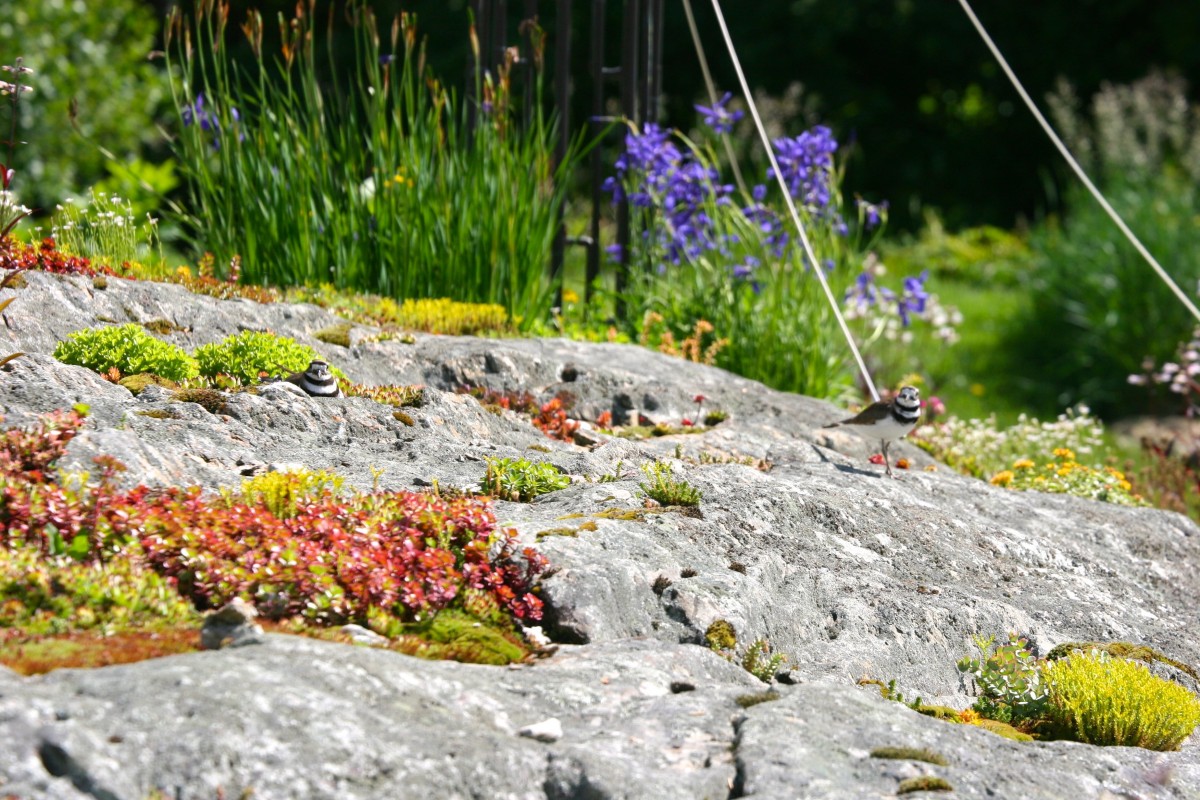 —–Winter is the perfect time to take a photographic stroll through the photos you took in your garden this year……and then send some in to me at [email protected]!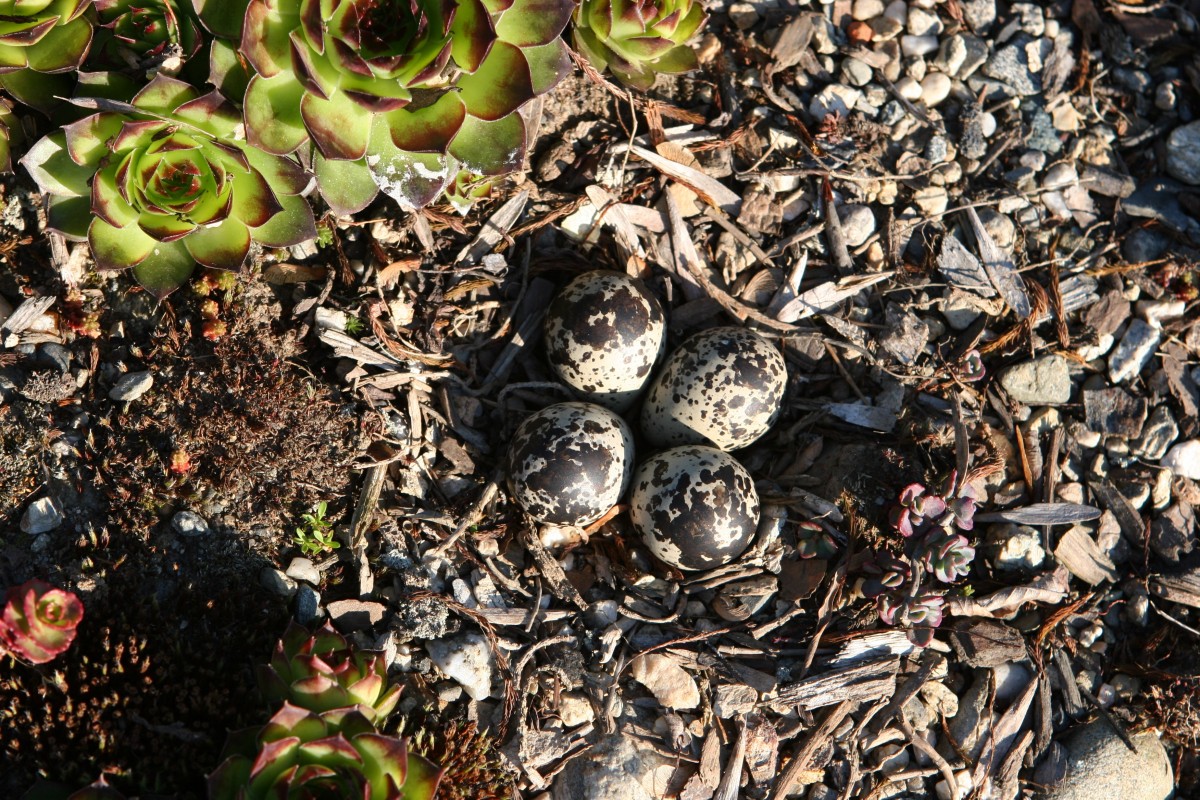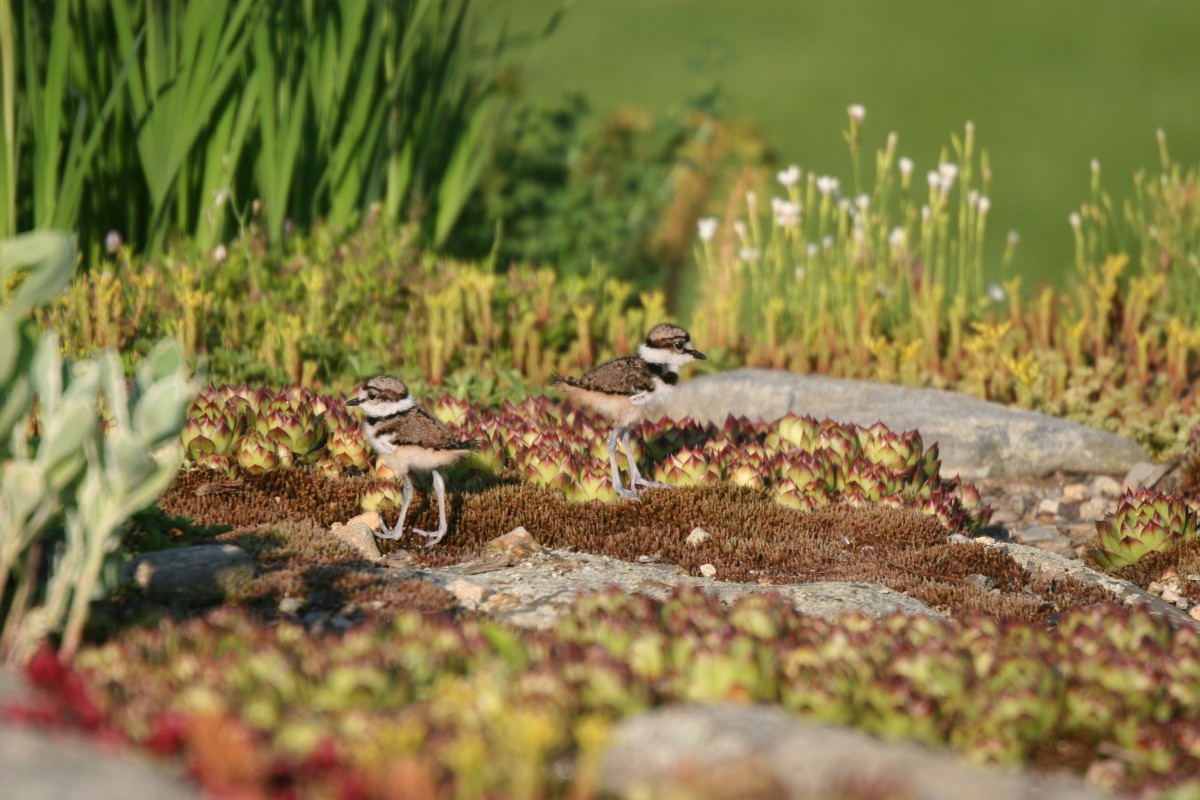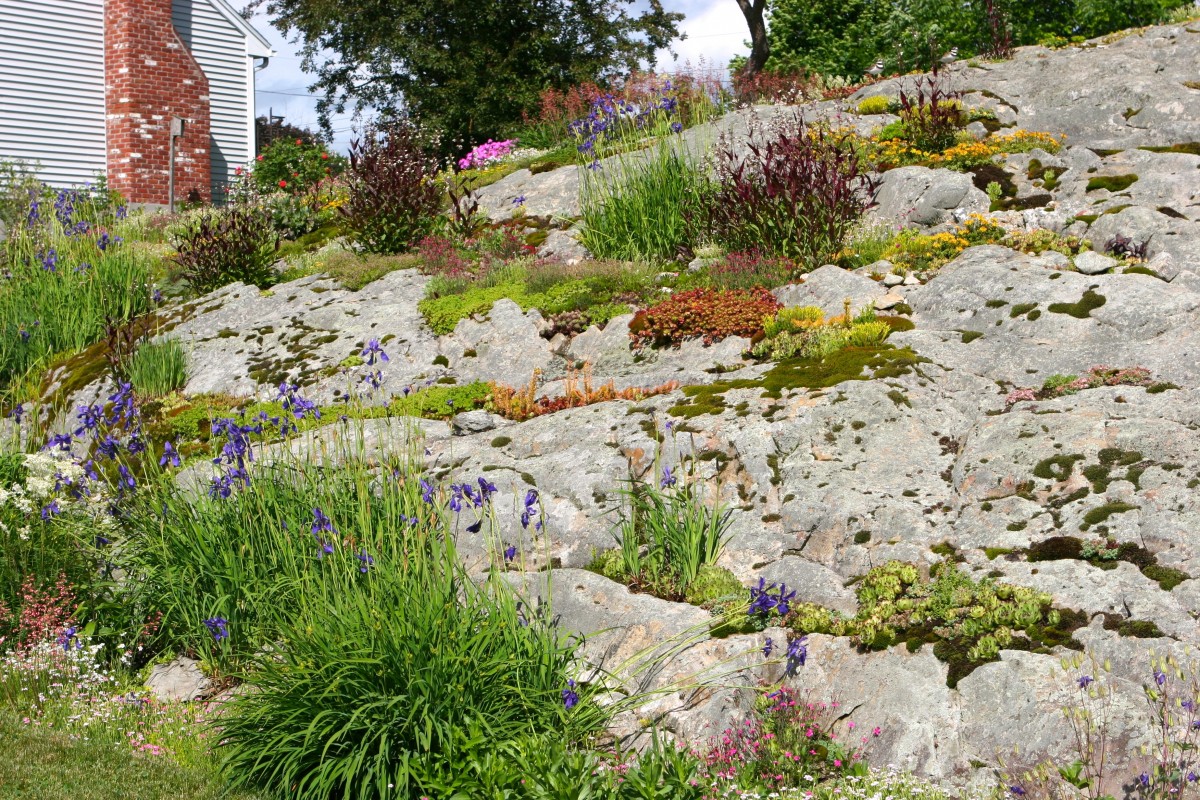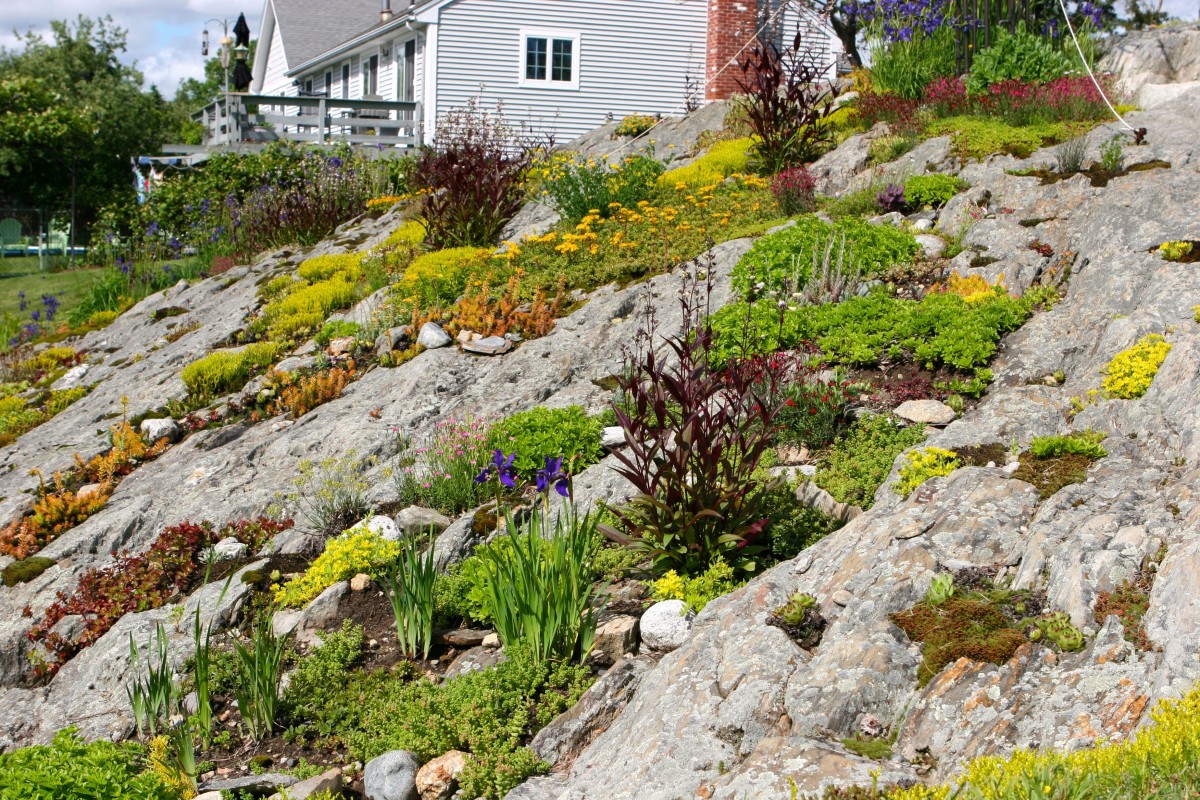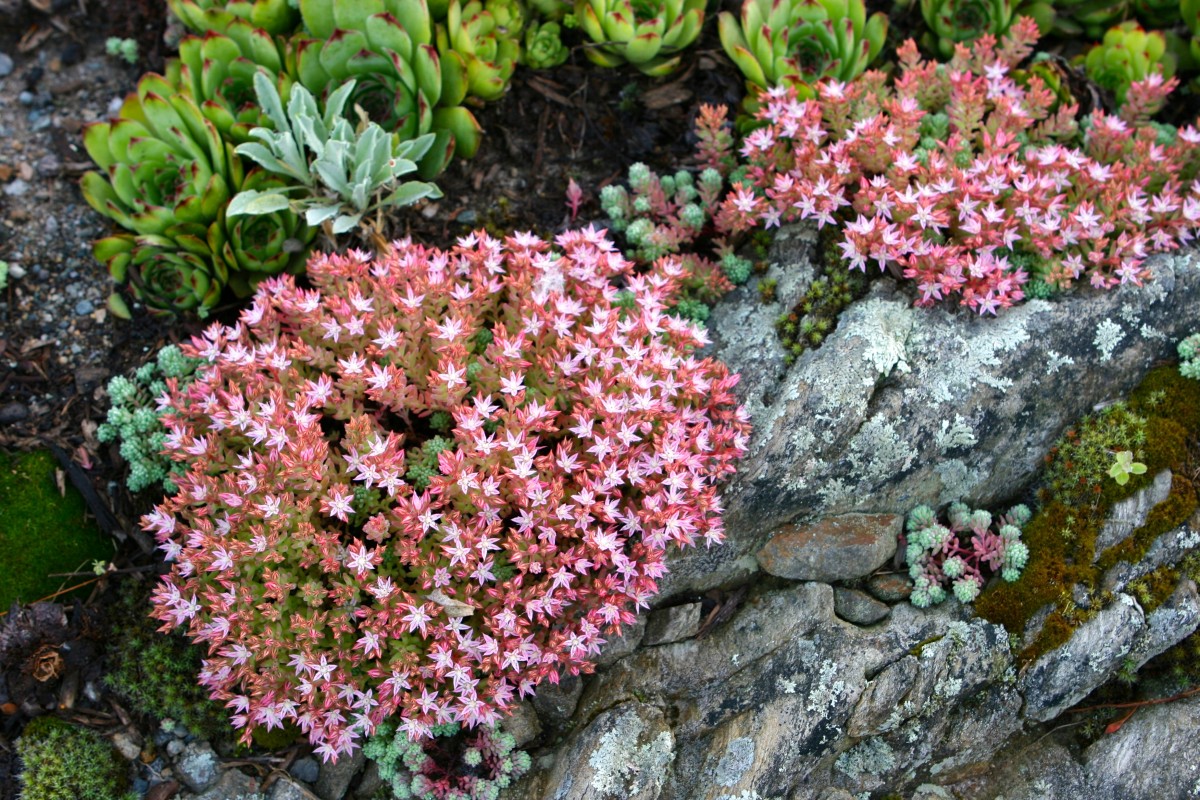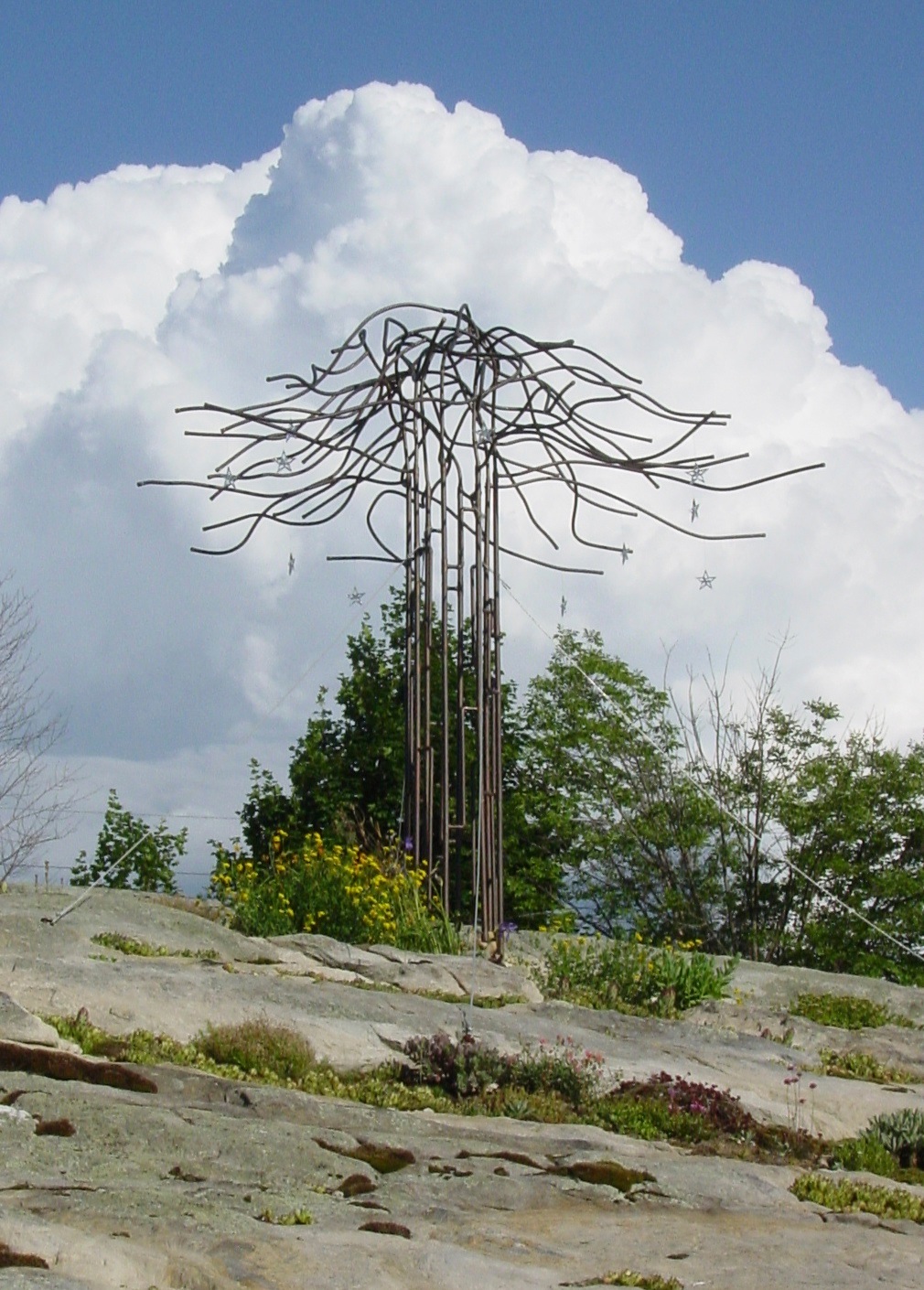 Want us to feature YOUR garden in the Garden Photo of the Day? CLICK HERE!
Want to see every post ever published? CLICK HERE!
Want to search the GPOD by STATE? CLICK HERE!
**Check out the GPOD Pinterest page, where you can browse all the post in categories…fun! CLICK HERE!**