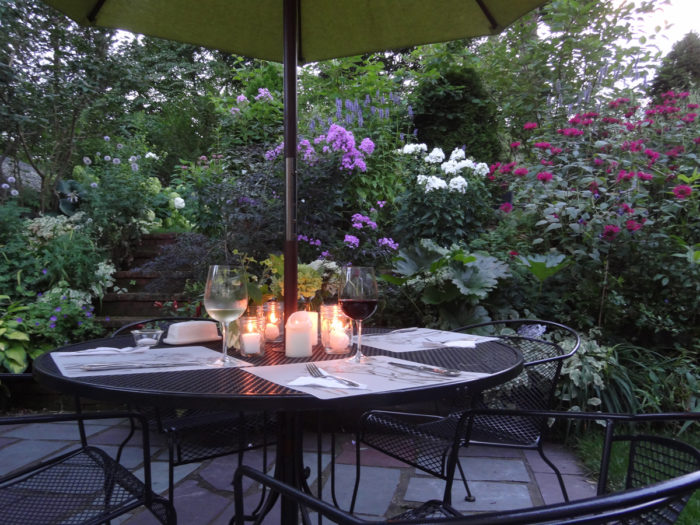 Today's photos are from Deborah Trickett. She says, "I live in Milton, Massachusetts, just south of Boston. I have a very small suburban garden on two levels. Over the 17 years we have lived here I have managed to create two separate rooms. The slope dividing them was once covered in juniper but we tore that out and it is now terraced and planted with a mixture of colorful shrubs and perennials.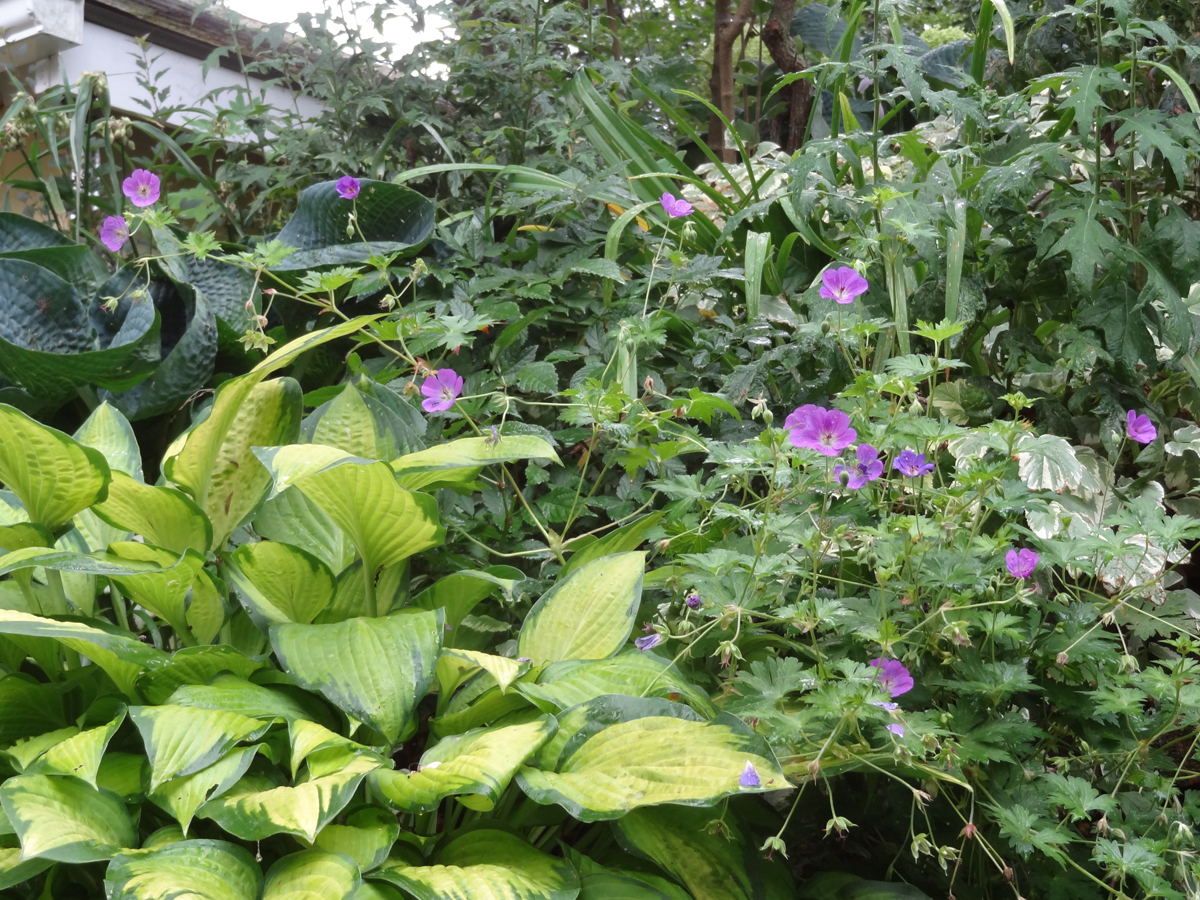 "Downstairs is the dining area since it is right off the kitchen. Upstairs is a fire pit area where we hang out at night with a glass of wine or s'mores! The upper garden's palette of green and white makes great use of texture and also looks very pretty at night. I have used shrubs and plants and even bamboo in long planters to create green walls for privacy. From my favorite chair I cannot see the neighbors and they cannot see me!"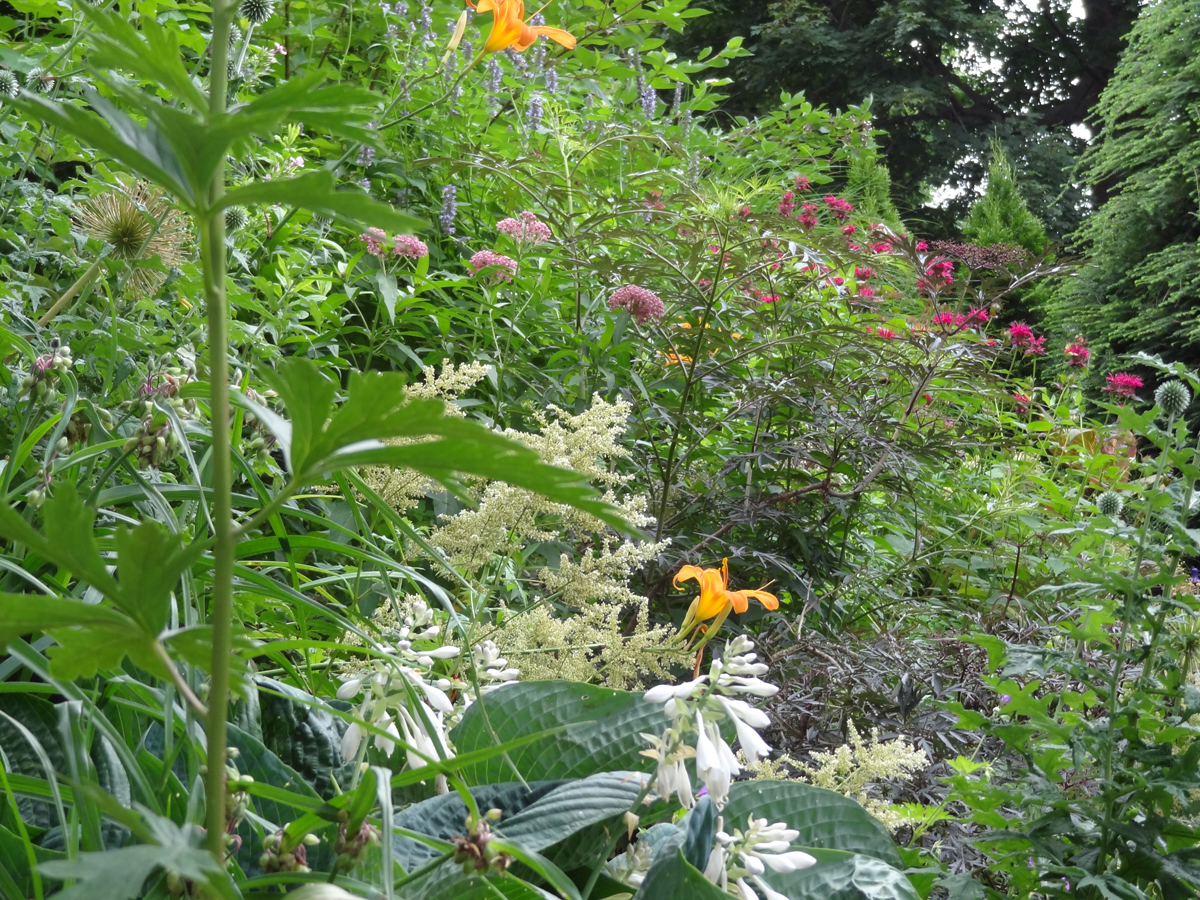 So clever, Deborah, and your plant combos are gorgeous! More photos, please.
**Deborah has a website! Check it out: The Captured Garden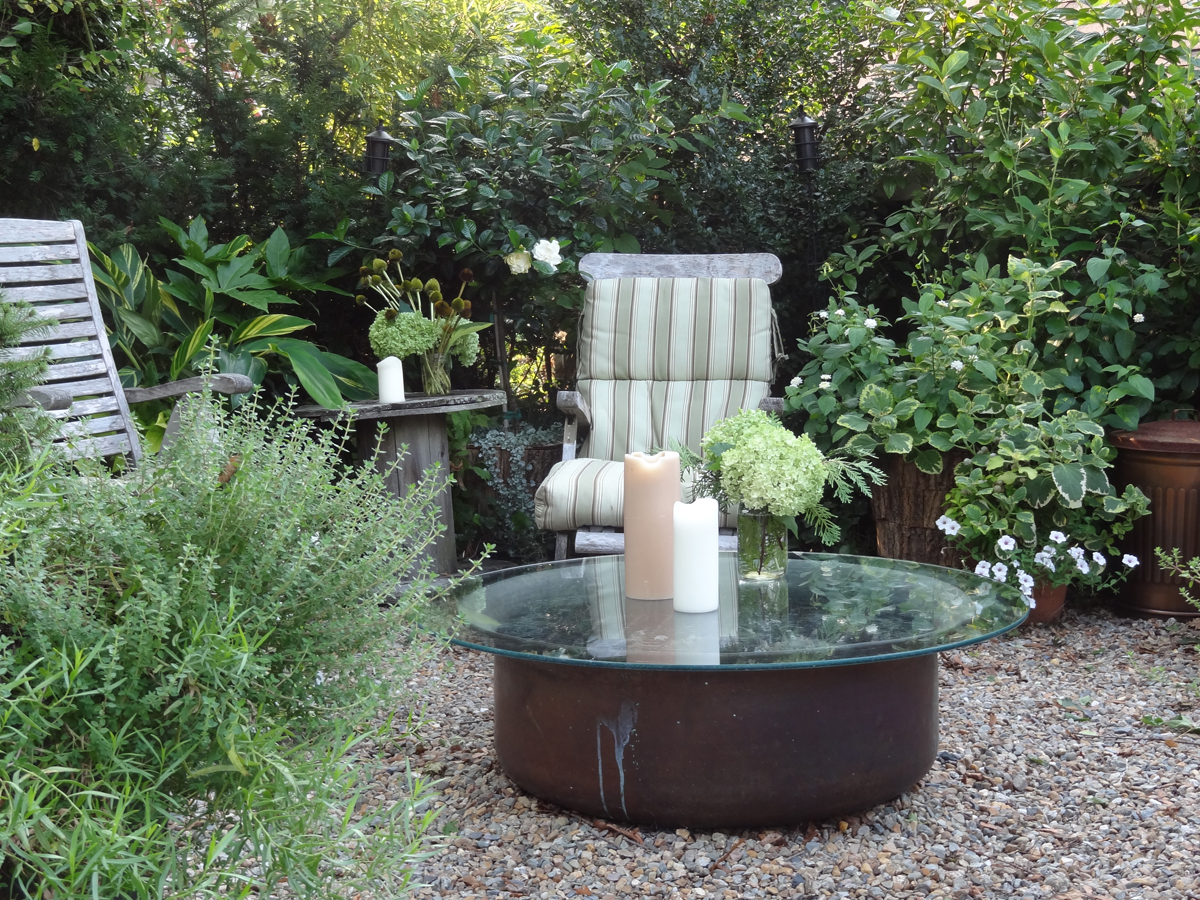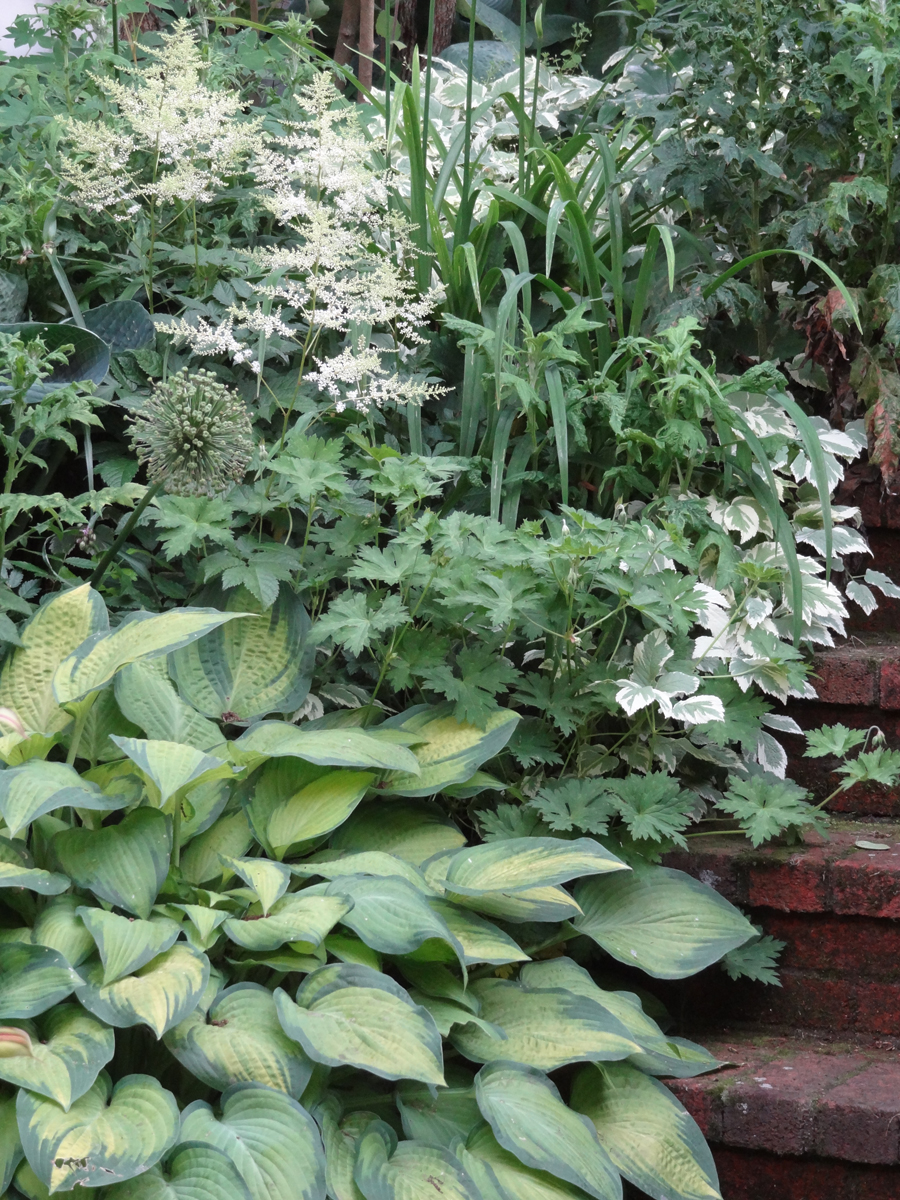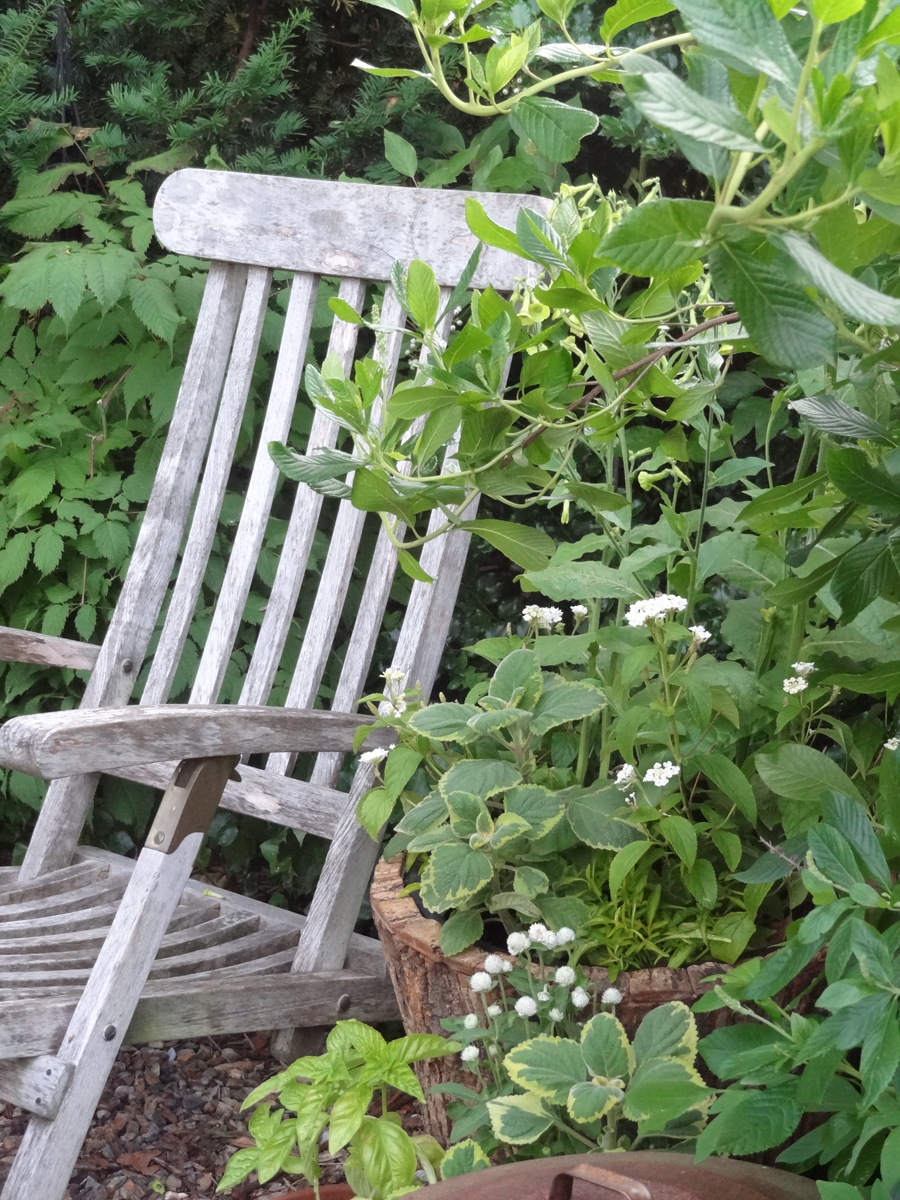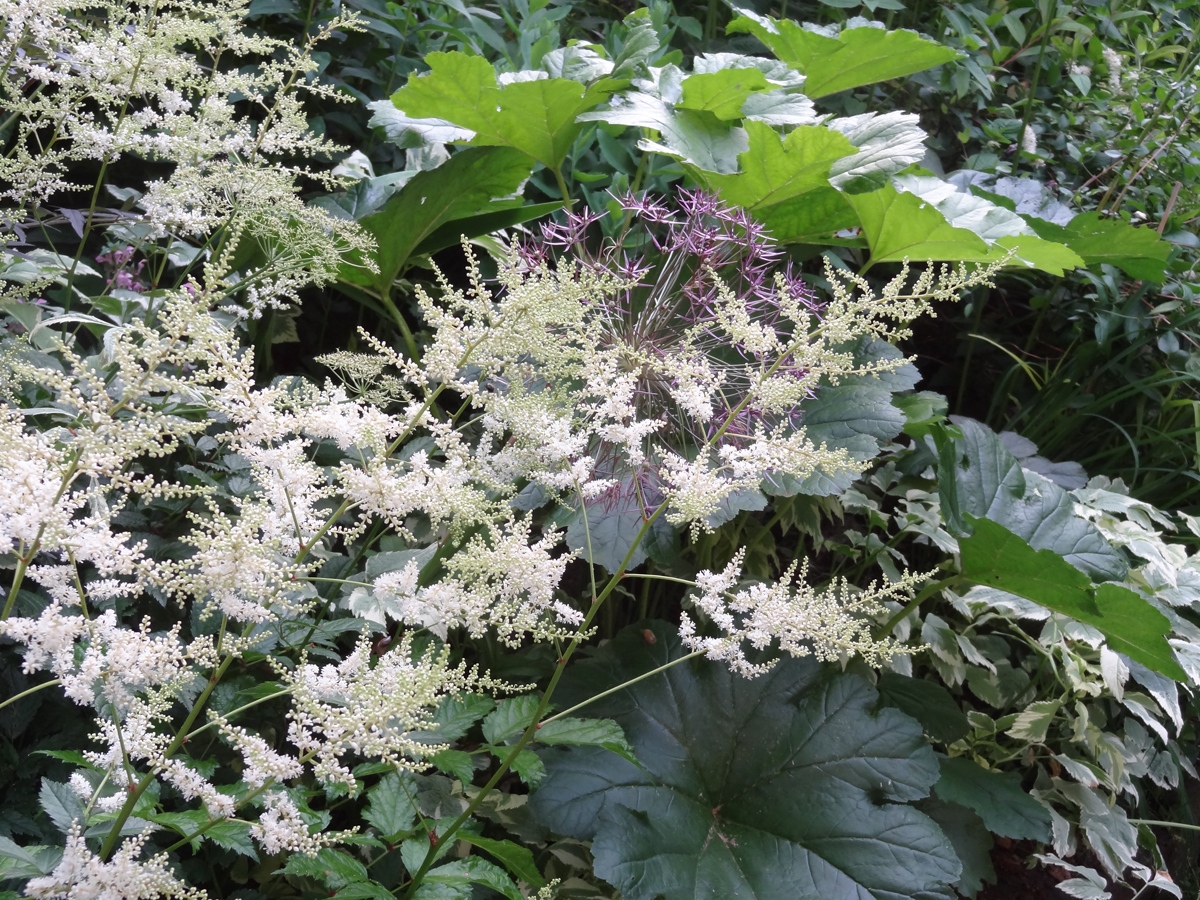 Want us to feature YOUR garden, or a garden you've recently visited, in the Garden Photo of the Day? CLICK HERE!
Want to see every post ever published? CLICK HERE!
Want to search the GPOD by STATE? CLICK HERE!
And last but not least, Check out the GPOD Pinterest page, where you can browse all the post in categories…fun! CLICK HERE!