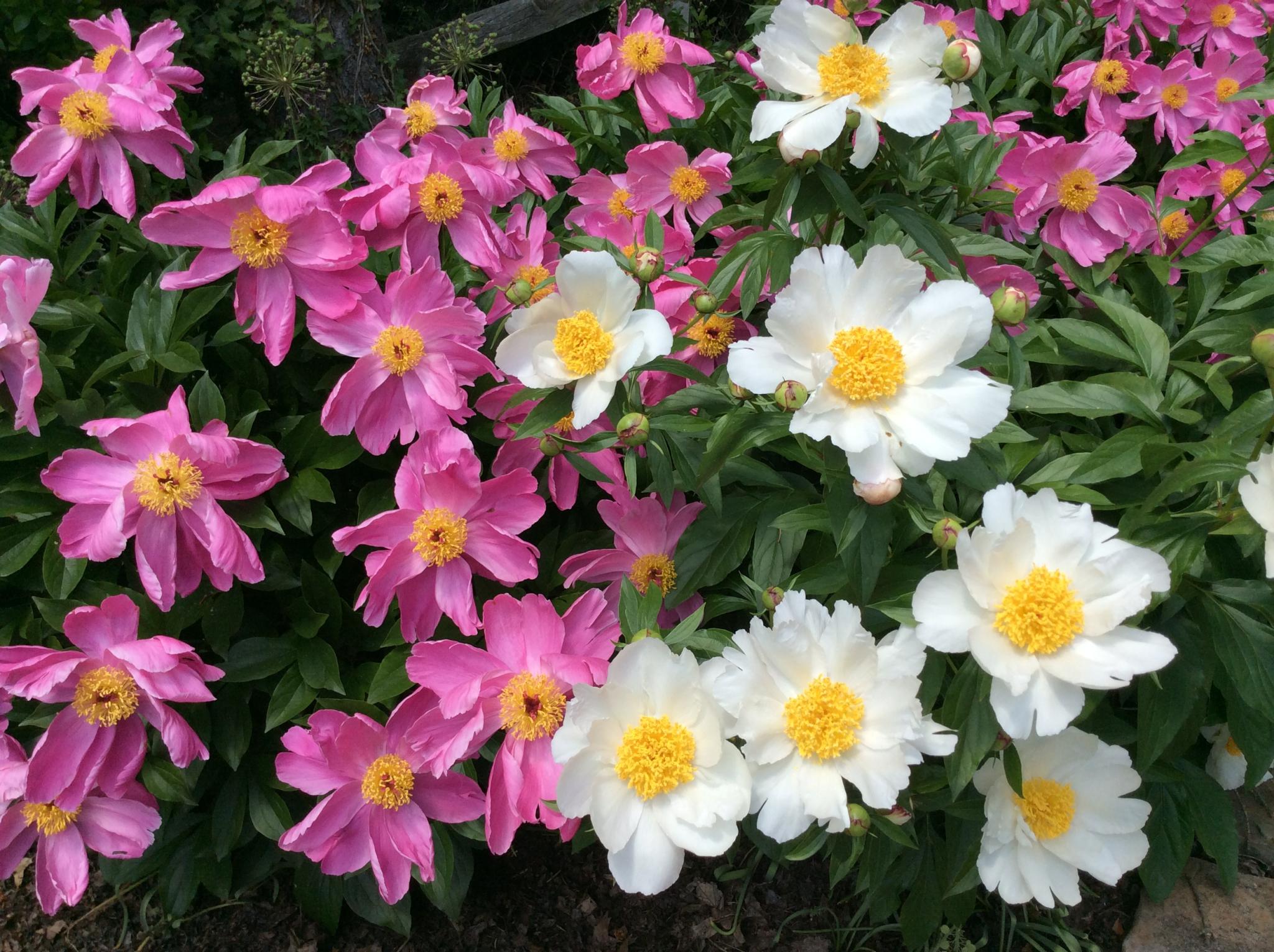 Today's photos are from Carol Lee Daniel in Pittsburgh, Pennsylvania. Carol says, "This is my 4th year here. The garden started from scratch but I had a wonderful landscape architect design the hardscape and some of the grading while the house was being built. I love building new houses, gardening, and standard poodles. The perennial beds have expanded each year because there are so many great plants, and areas of bark are being planted with ground overs, relocated shrubs, and yet more perennials. All the shrubs and the 43 trees were planted at the start. My terrific landscaper knew trees I particularly like and what our deer usually don't eat. I have trees in bloom from spring until August." Beautiful, Carol. What a great idea to get the help of an architect and a landscaper when you're starting a garden from complete scratch. If nothing else, it gets you to the fun stuff just a little bit quicker! Thanks so much for sharing.
SEND ME PICS OF YOUR GARDEN, OR A GARDEN YOU'VE VISITED! Email me at [email protected]. Thanks! –Michelle
______________________________________________
Want to get the GPOD delivered to your inbox every morning? CLICK HERE!
Want us to feature YOUR garden, or a garden you've recently visited, in the Garden Photo of the Day? CLICK HERE!
Want to see every post ever published? CLICK HERE!
Want to search the GPOD by STATE? CLICK HERE!
And last but not least, Check out the GPOD Pinterest page, where you can browse all the post in categories…fun! CLICK HERE!