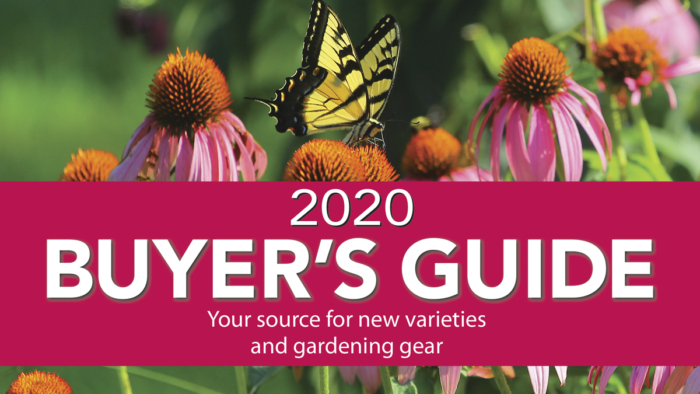 Every year brings new garden gadgets and plant varieties. As the 2022 gardening season rapidly approaches, you may be looking for some products and plants to reinvigorate your garden. Some of the items on this list may make your work easier, some might add the color or interest you were looking for last season.
Is there a new product or plant you've seen that we're missing? Leave a comment below with what you're most excited about in the world of gardening this year.
Hartley Botanic
---
The incomparable range of simply beautiful and elegant structures means Hartley Botanic can create designs that are distinctive and unique. The Victorian, Heritage and Modern Horticulture ranges mean you don't have to go anywhere else to find the beautifully crafted, widest range of high-quality Greenhouses.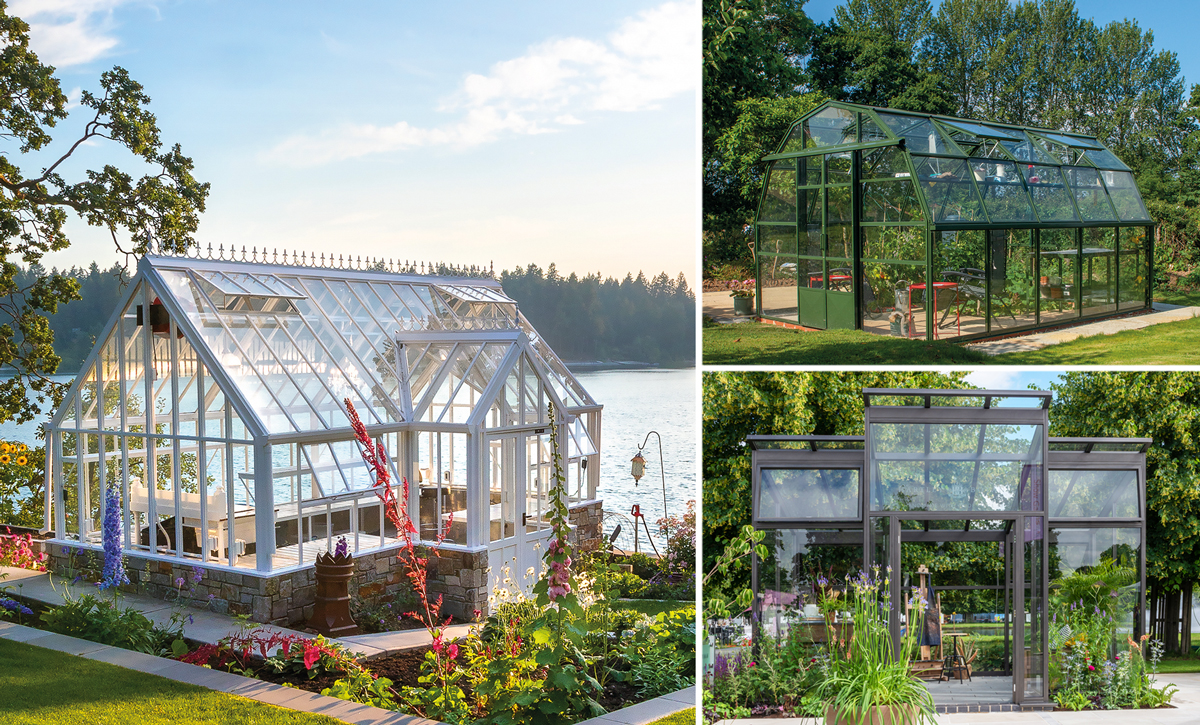 The Victorian Range
The Victorian range offers the ­ample growing height and steep roof pitch that has given generations of gardeners the optimal growing conditions and weather resistance they require. These beautiful Greenhouses allow you to enjoy period styling with modern convenience. Whether a garden room or growing area, the Victorian range is so versatile.
The Heritage Range
Many of our most enduring designs have been popular for decades. Collectively known as the Hartley Botanic Heritage range, these structures are still much in demand today. Free of internal support, they offer maximum growing space and optimal natural light. Available in a variety of lengths, the range is a timeless, versatile choice of gardeners everywhere.
The Modern Horticulture Range
For those with a passion for contemporary design or for the individual who is looking for a structure to make a statement, our Modern Horticulture range delivers true minimalist style and an exceptional sense of light and space. Bespoke, beguiling, and beautifully unique, this next generation of Hartley Botanic horticultural structures delights us—and we're confident they will delight you too.
Source: hartley-botanic.com
Jung Seed
---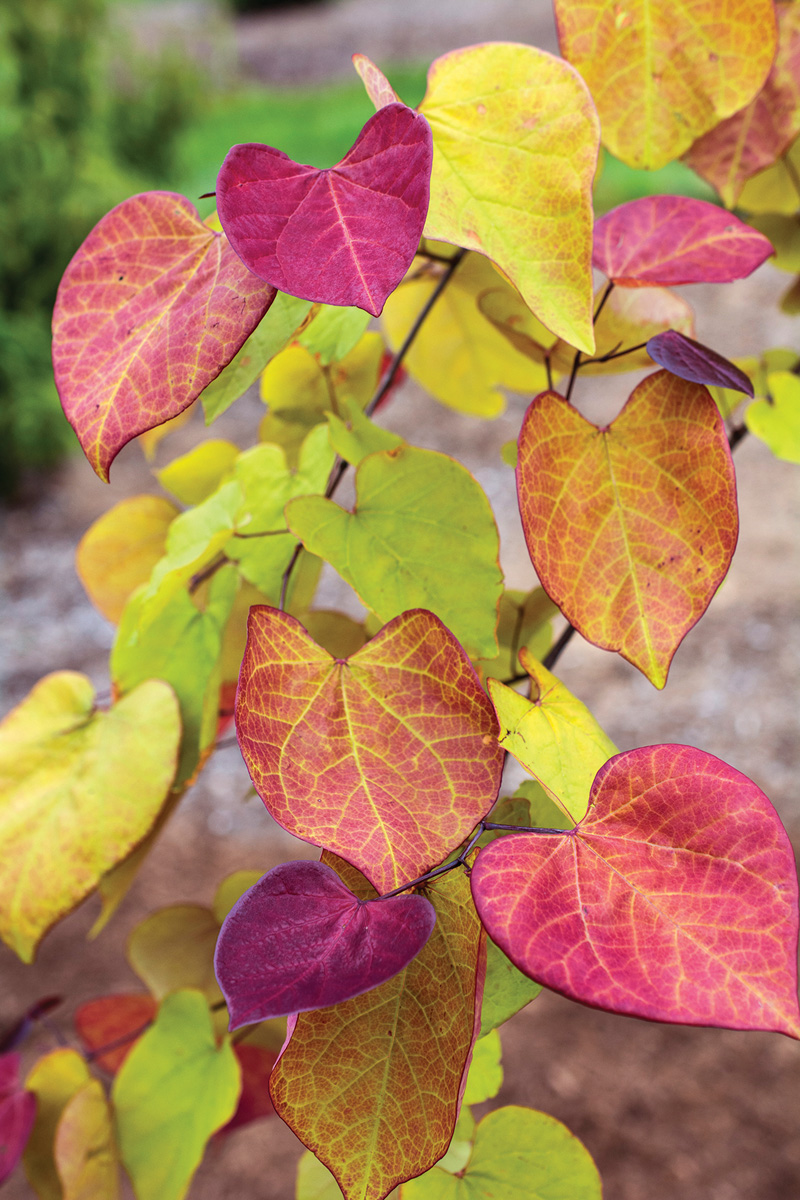 Flame Thrower Redbud Tree
This beautiful tree grows in full sun up to 15 to 20 feet. In spring, the branches are covered with tiny pink flowers. In summer, the tree's new leaves emerge burgundy-red and fade to yellow and green, with this pattern continuing throughout summer. Ships as a 3-to-5-foot bareroot tree.
Price: $47.95
Source: Visit Jung Seed to get 10% off your order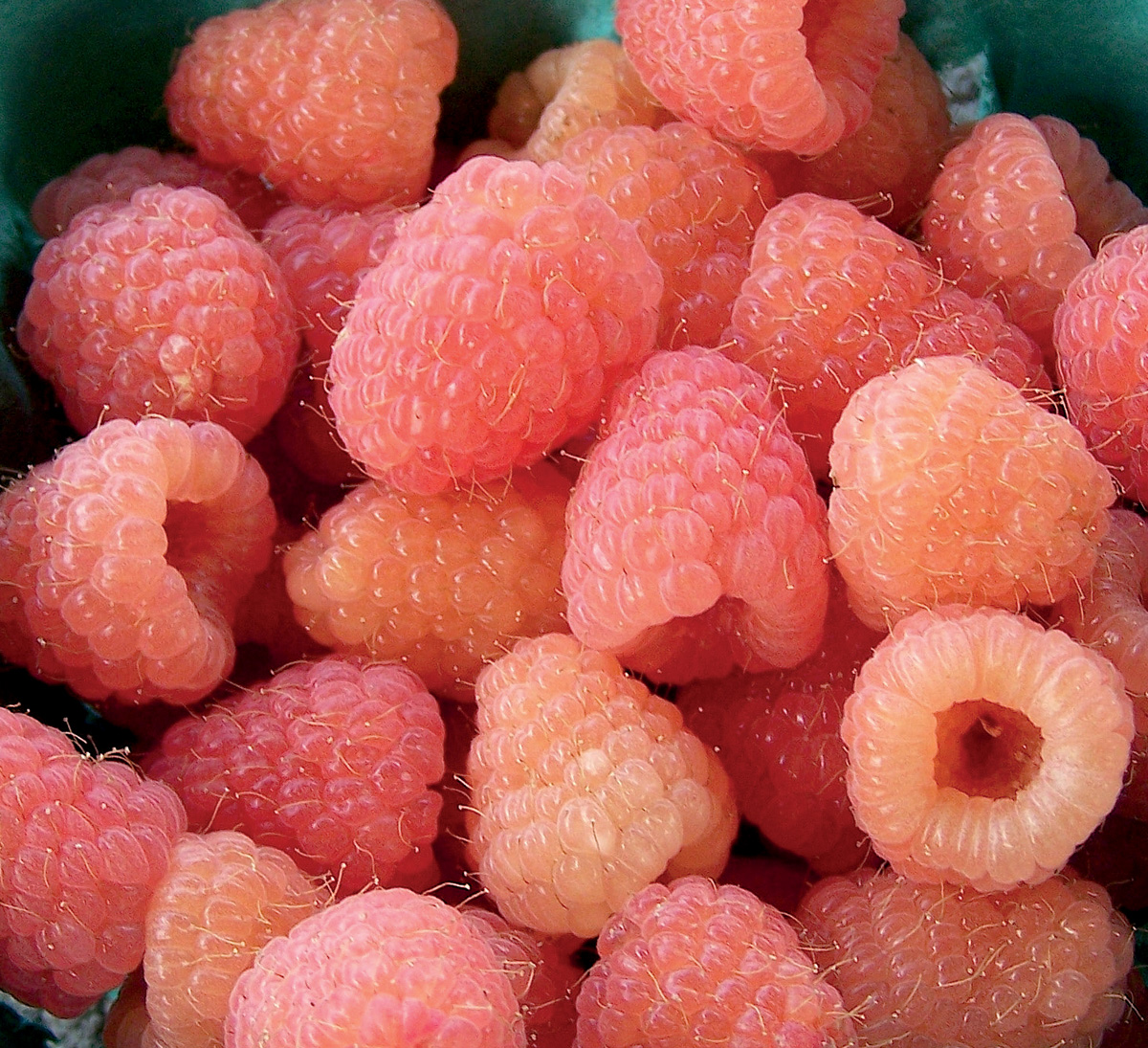 Double Gold Raspberry
This raspberry gets its name because in warmer zones it can produce two crops of berries. It is ideal for Zones 4–7. It has sweetly flavored, medium-size berries with a firm texture. The color is quite unique—golden champagne flushed with pink. This raspberry is perfect for home gardens and pick-your-own farms.
Price: $21.95
Source: Visit Jung Seed to get 10% off your order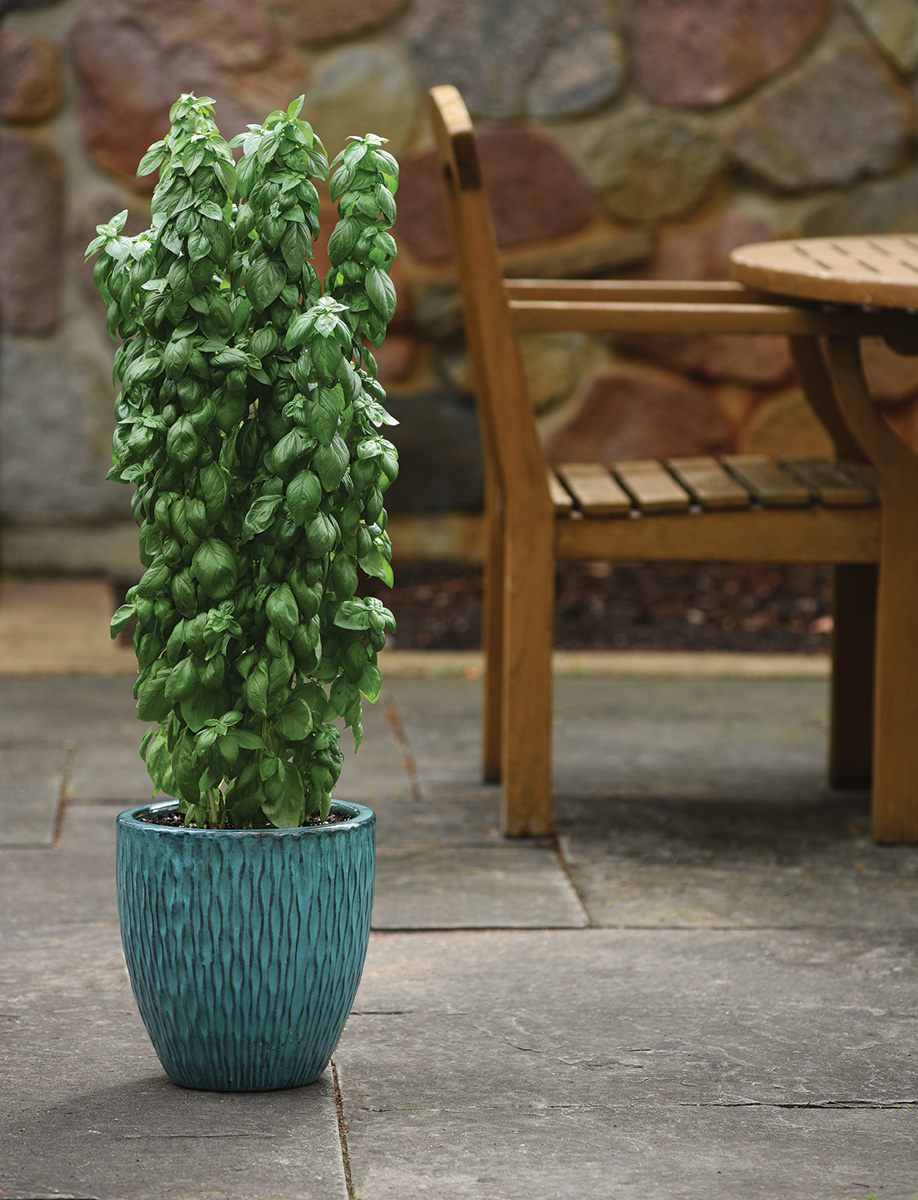 Everleaf Emerald Towers Basil
This basil grows into an attractive column of foliage. Although it can also be grown in-ground, this basil is ideal for containers. It can reach 24 to 36 inches high. Since it flowers weeks later than other basils, you have more time to enjoy its sweet, traditional Genovese flavor.
Price: $3.75
Source: Visit Jung Seed to get 10% off your order
20 Years of Knock Out®
---
The Knock Out® Family of Roses is celebrating twenty years! The flower power and easy maintenance that you know and love provides stunning color, and beautiful, re-blooming flowers for season-long enjoyment.
The Coral Knock Out® Rose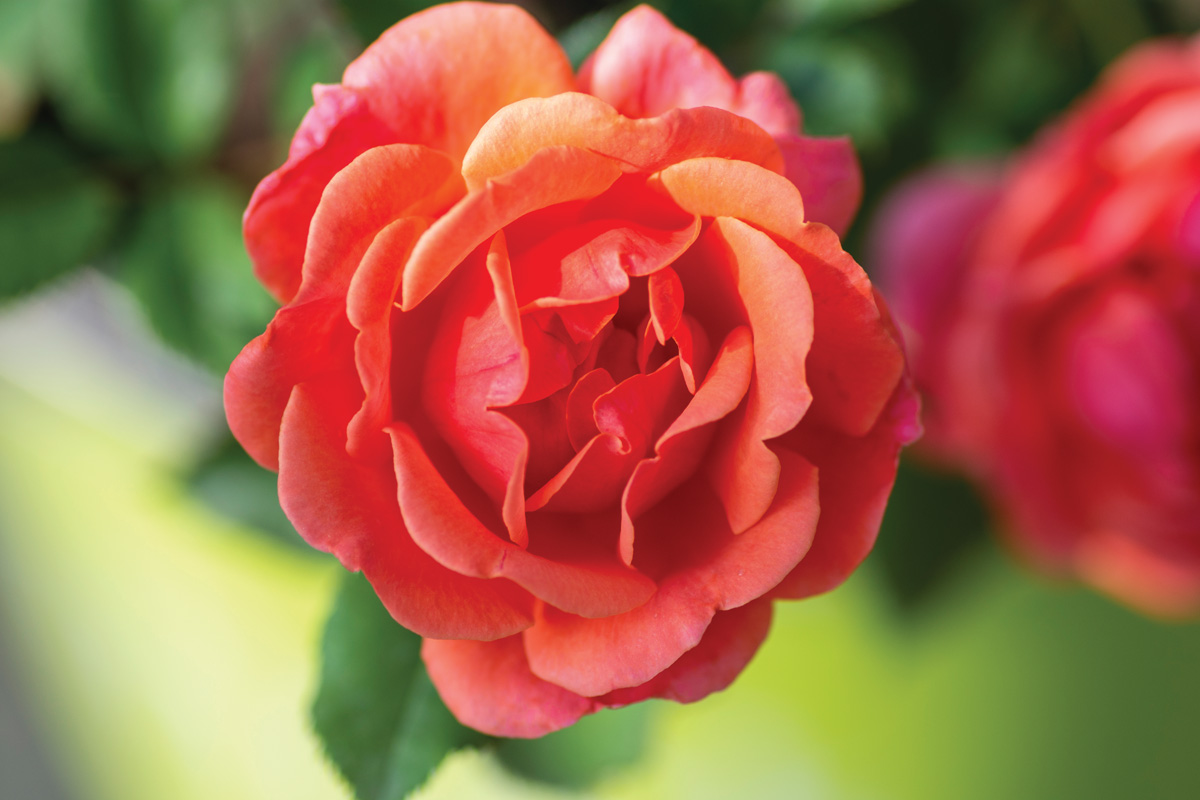 The most popular new color addition to the family, the Coral Knock Out® Rose has beautiful, brick orange, fading to coral flowers that bloom continuously throughout the season. Plant individually, in a group, or mixed with other varieties.
Sources: Available at select garden retailers. Visit knockoutroses.com for more info.
The White Knock Out® Rose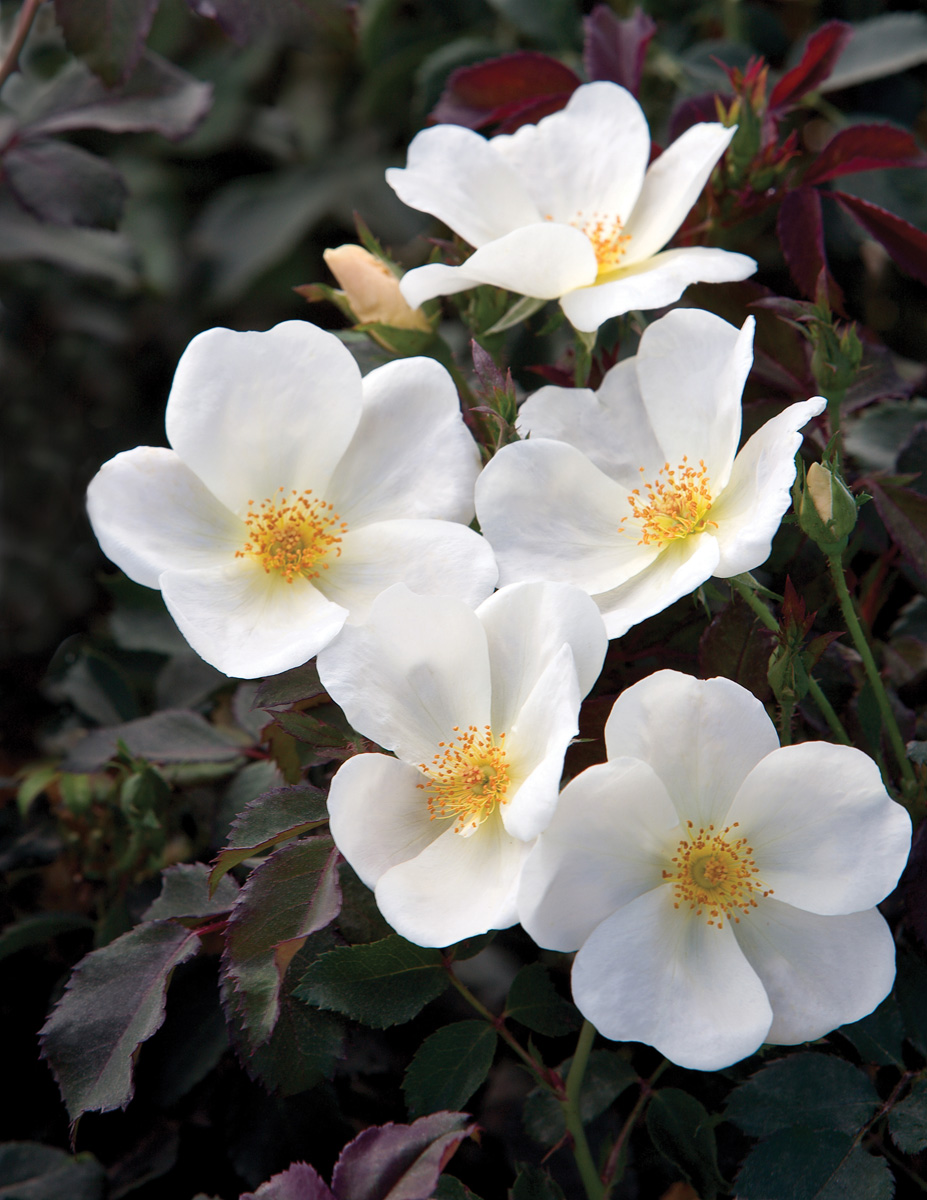 The White Knock Out® Rose boasts beautiful, white, re-blooming flowers that contrast perfectly with dark green foliage. Its low maintenance, fresh, clean color, and versatility make it a standout in the landscape.
Sources: Available at select garden retailers. Visit knockoutroses.com for more info.
The Peachy Knock Out® Rose
The Peachy Knock Out® Rose offers shell pink flowers with yellow centers that bloom from spring through frost. Use this easy-to-grow rose as a garden focal point or in a mass planting. Either way, it's sure to shine.
Sources: Available at select garden retailers. Visit knockoutroses.com for more info.
Bluestone Perennials
---
Gardening Made Easy!
Bluestone Pre-Planned Gardens are designed to provide easy to grow, low maintenance gardens that will bloom throughout the entire season. We offer gardens to attract Butterflies and Pollinators; a Deer Resistant garden with plants deer don't like to eat, and many more. All instructions and garden layouts are included.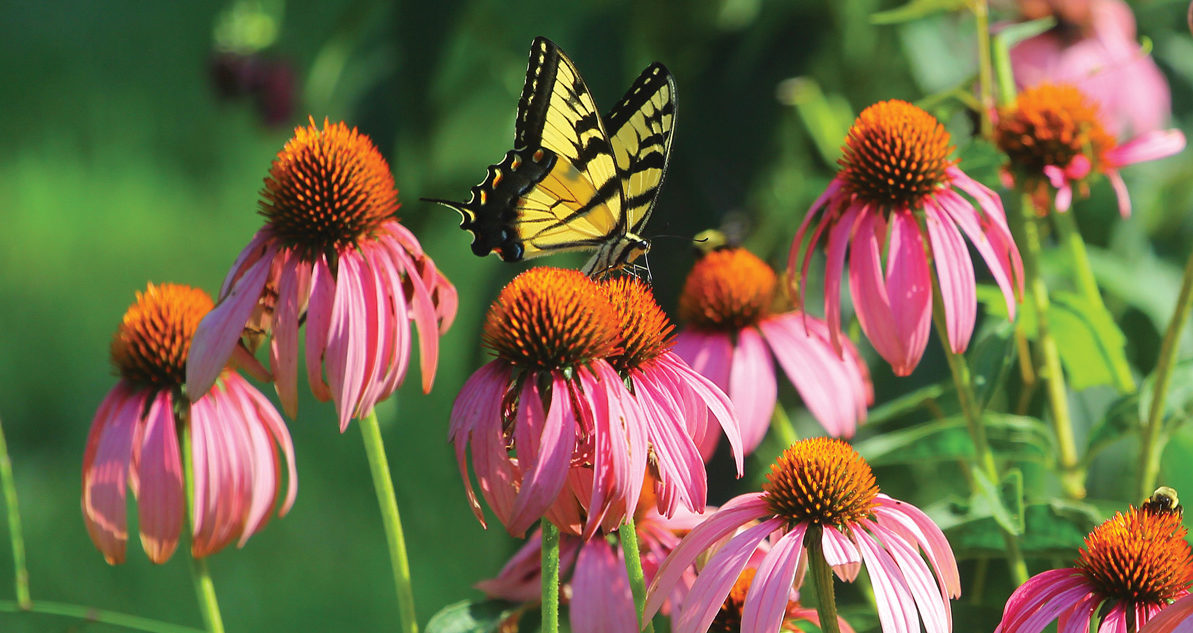 Butterfly Garden $234.95
Deer Resistant Garden $334.95
Pollinator Garden $149.95
Shade Garden $229.95
Price: $119.95 to $389.95
Source: bluestoneperennials.com
Conifer Kingdom
---
1000+ Varieties of Rare Conifers, Maples, and Unique Trees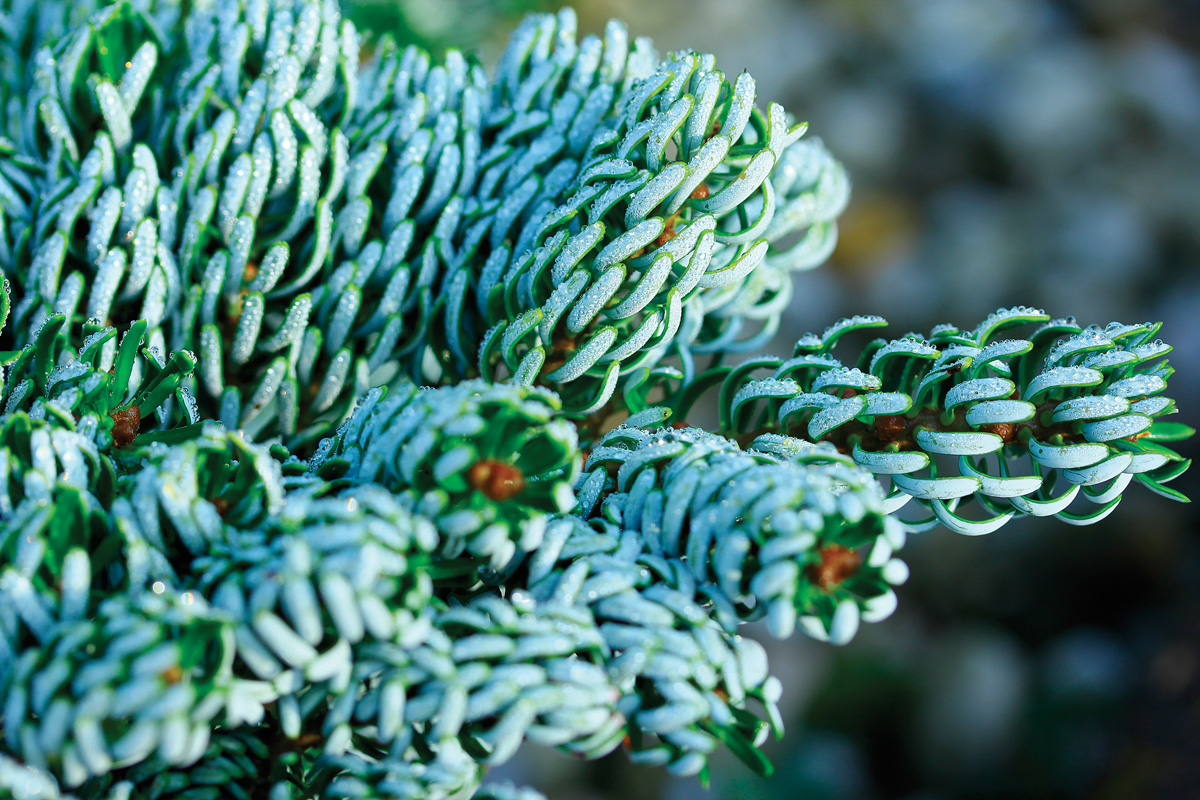 Kohout's Ice Breaker Korean Fir
Abies koreana 'Kohout's Ice Breaker'
This unique miniature fir has twisted needles that flash their brilliant white undersides for incredible color. Its slow growth rate makes it a perfect choice to fit into the smallest garden. Also available grafted onto Abies firma for growing in humid regions. USDA Zones 5–8.
Price: $59.99
Source: coniferkingdom.com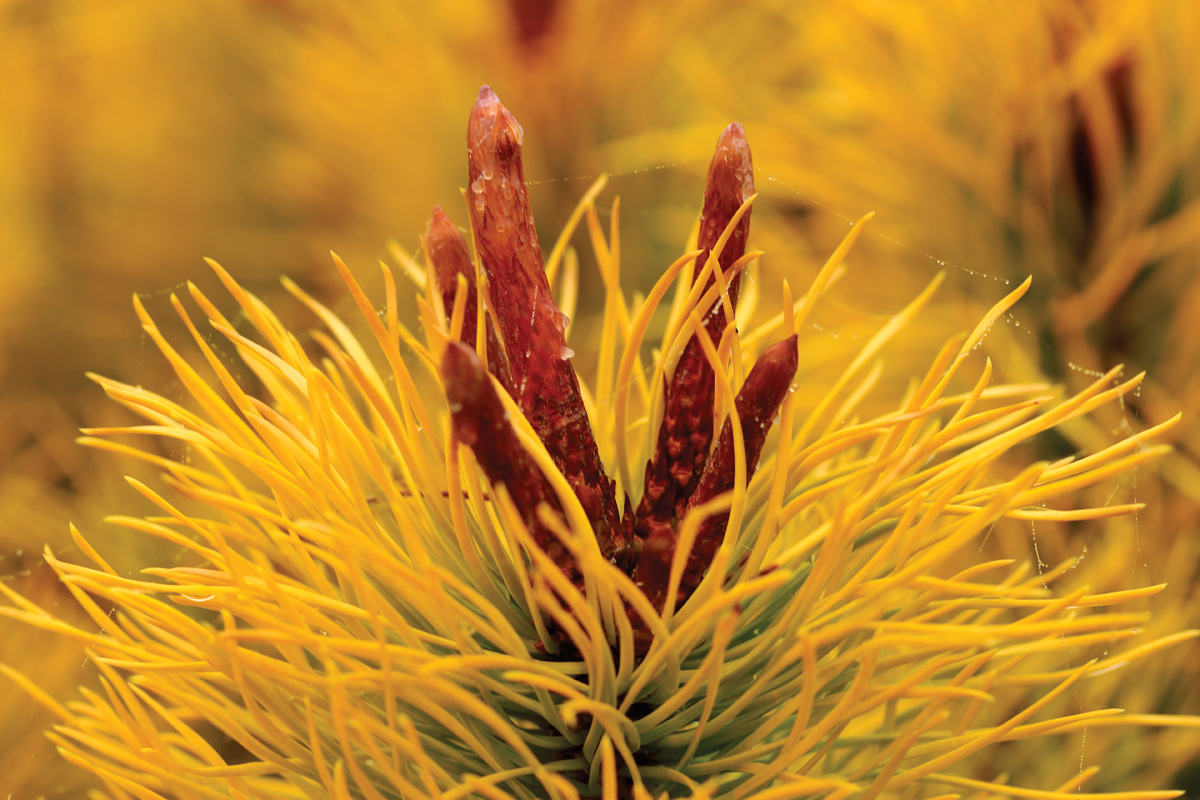 Chief Joseph Lodgepole Pine
Pinus contorta var. latifolia 'Chief Joseph'
'Chief Joseph' is a pine tree that is green in summer and turns a stunning gold hue in winter. It is highly sought after by collectors and can be difficult to propagate, making it a treasured addition to any garden. USDA Zones 5–8.
Price: $74.99
Source: coniferkingdom.com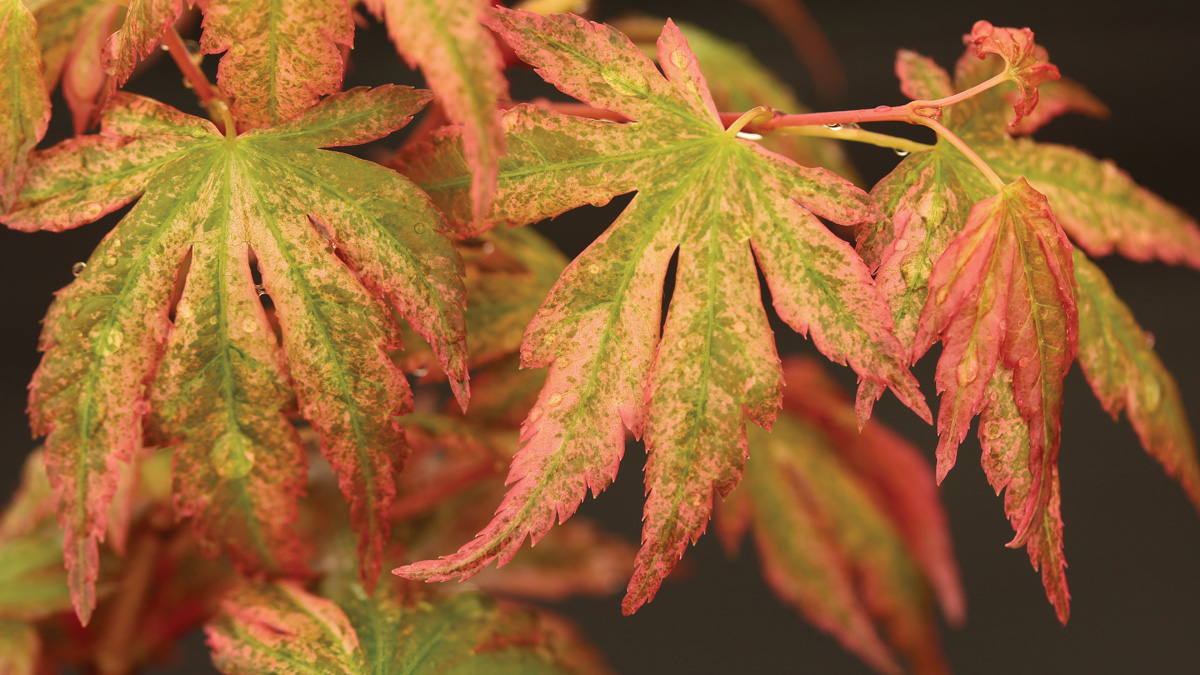 Radiant™ Japanese Maple
Acer palmatum 'Radiant™'
Radiant™ stands out among hundreds of Japanese maple varieties for its leaf and bark coloration that is so delicate and beautiful you might think it was painted by hand. It boasts hues of salmon pink, cream, and green, with deep reds in the fall. USDA Zones 6–9.
Price: $94.99
Source: coniferkingdom.com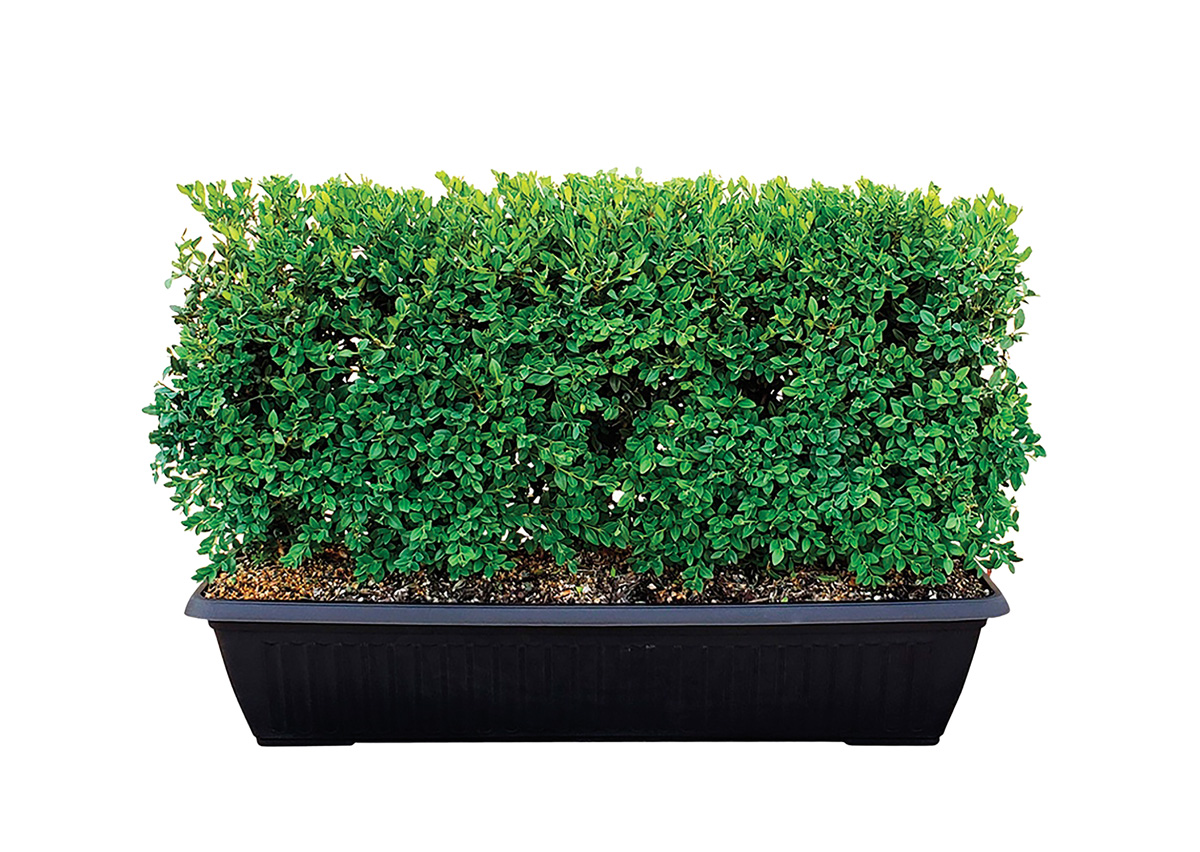 Boxwood MiniHedge™
Buxus × 'Green Mountain'
Why wait years for a finished hedge that you could plant in one day? These prefinished Boxwood MiniHedges from InstantHedge are the perfect solution for creating a new knot garden, parterre, or pest-proof low border. USDA Zones 4–9.
Price: $149.99
Source: coniferkingdom.com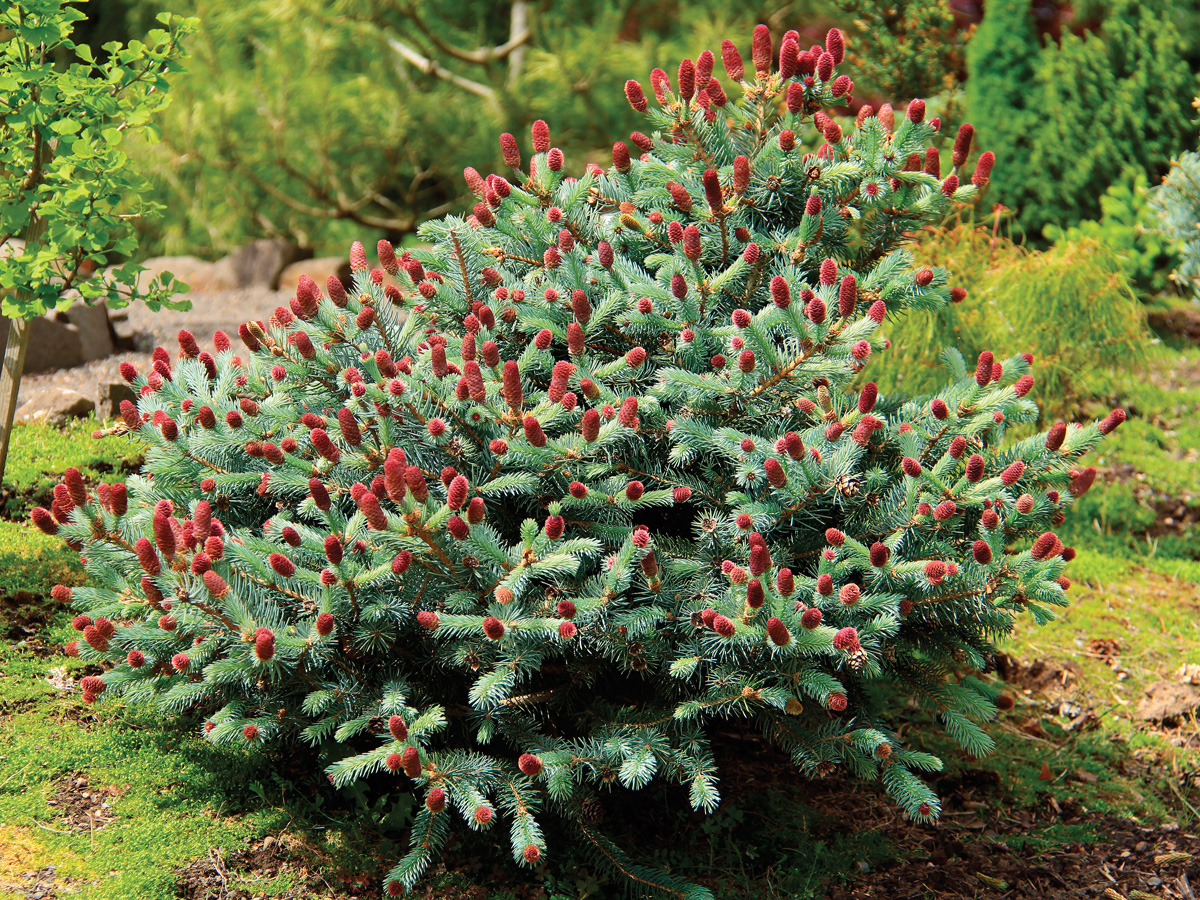 Ruby Teardrops Colorado Spruce
Picea pungens 'Ruby Teardrops'
'Ruby Teardrops' has bright blue needles that are accented with raspberry red cones on all the branch tips that last for over two months! It is extremely easy to grow and has a compact habit that makes it fit perfectly into any garden space. USDA Zones 4–8.
Price: $74.99
Source: coniferkingdom.com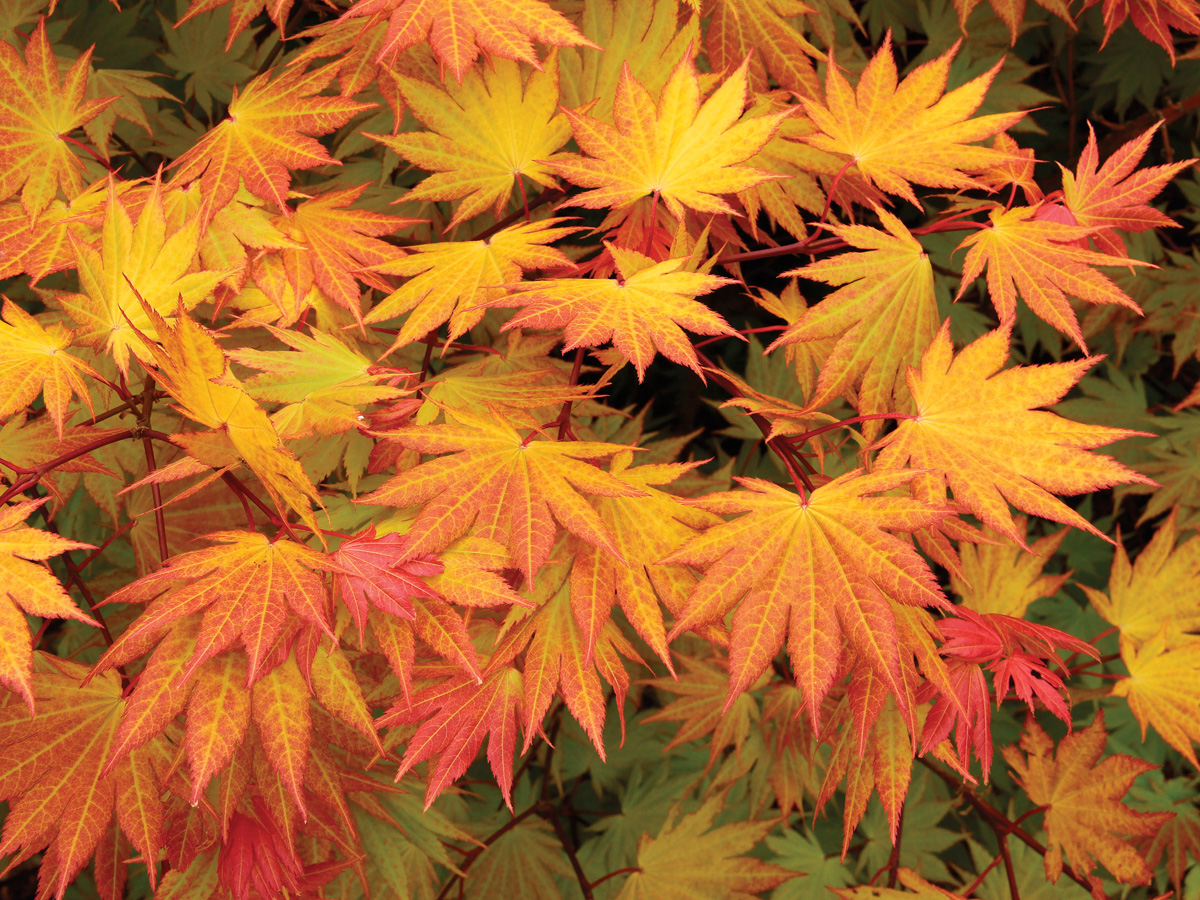 Autumn Moon Full Moon Maple
Acer shirasawanum 'Autumn Moon'
Very few Japanese maples can boast orange color, and 'Autumn Moon' is truly one of a kind. The unusual coloring is strongest in full sun and lasts from when the leaves first emerge in spring until autumn's rich orange-red dappling. It has a beautifully sculptural, slow-growing habit. USDA Zones 5–9.
Price: $39.99
Source: coniferkingdom.com
Blue Thumb
---
Tranquil Garden Fountains
Upgrade your curb appeal this year with a beautiful fountain from Blue Thumb.
Bring the natural beauty and healing aspect of running water into your garden. Fountains help to create the spirit of natural gardens with stone, water and artwork. Our garden art is designed as a beautiful focal point to your design & landscape.
Every kit ships complete with the fountain of your choice, water basin/reservoir, recirculating pump, necessary plumbing, and polished pebbles to finish off the look. These kits are great for DIY or have your landscaper install.
Blue Thumb manufactures more than 2000 unique fountain options at their facility in Michigan. Visit our website to begin the search for your next addition to your landscape at shopbluethumb.com.
Ceramic Vase Fountain Kit: $800+ (varies)
MOD Fountain Kit: $1499.99
Triple Rustic Stone Fountain Kit: $2249.99
Source: bluethumbponds.com
ThermApparel
---
Stay Cool and Garden On
UnderCool cooling vests from ThermApparel are designed to keep you cool by regulating your core body temperature.
The smell of flowers, the joy of creating, and the warm sun. Nothing feels as good as sacred time in the garden—unless your days are cut short by unbearably hot weather. Get back to gardening and everything you love.
Price: $199.99
Source: thermapparel.com/garden Save 10% on your order with code: GARDEN
The Original Muck® Boot Company
---
Built for Life in the Muck
For the gardener who can't help but to see the sunshine through the rain, even when they're ankle-deep in muck, The Original Muck Boot Company provides boots and footwear that are 100% MUCKPROOF: remarkably protective, exceptionally comfortable, and totally waterproof, made with premium neoprene and rubber, and designed to brave every element.
Muckster II Mid: $115
Muck Originals Collection: $110
Liberty Waterproof Rubber Boot: $125
Bosmere
---
Drag Your Favorite Pop-Up Bag All You Want!
The Bosmere icon now comes with a durable, plastic hard bottom but still collapses like the classic. Drag it across tough surfaces worry free, and clean up easily using the drain holes in the bottom. Available in green in both large and extra large sizes.
Price: $32.00 to $40.00
Source: bosmereusa.com
Go Easy on the Knees with Bosmere Luxury Kneeleeze
Durable, soft, and washable, Kneeleeze are a great way to protect your knees while you work in your garden. They are available in three sizes: the Junior (17 inches long), the full-size Original (20 inches long), and a wearable knee pad. They come in three colors: red, blue, and dark green.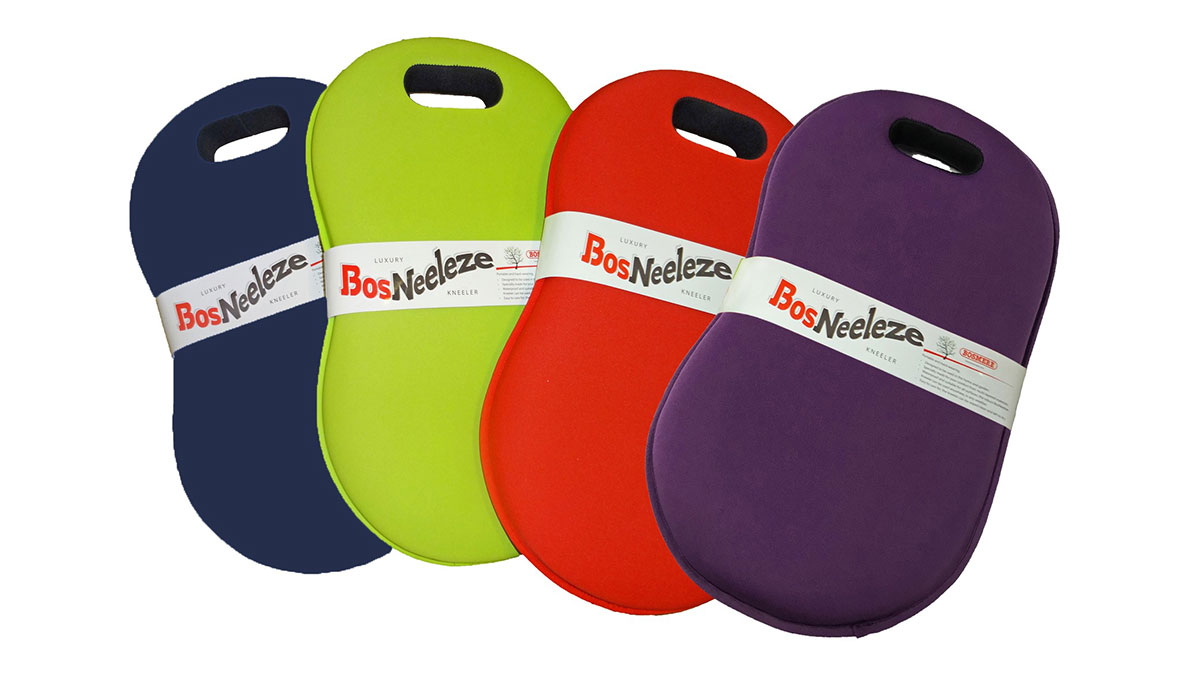 Price:$16.00 to $24.00
Source: bosmereusa.com
Move Your Big Pots With Ease!
The Bosmere Down Under Plant Caddies are made for moving large, heavy plants—or whatever—around your patio and deck with little effort. The caddies can support up to 500 lbs. and are made of durable, UV-resistant fiberglass and plastic with high-quality nylon and steel wheels. Available in terra cotta and black and in 14-inch, 16-inch, and 20-inch sizes.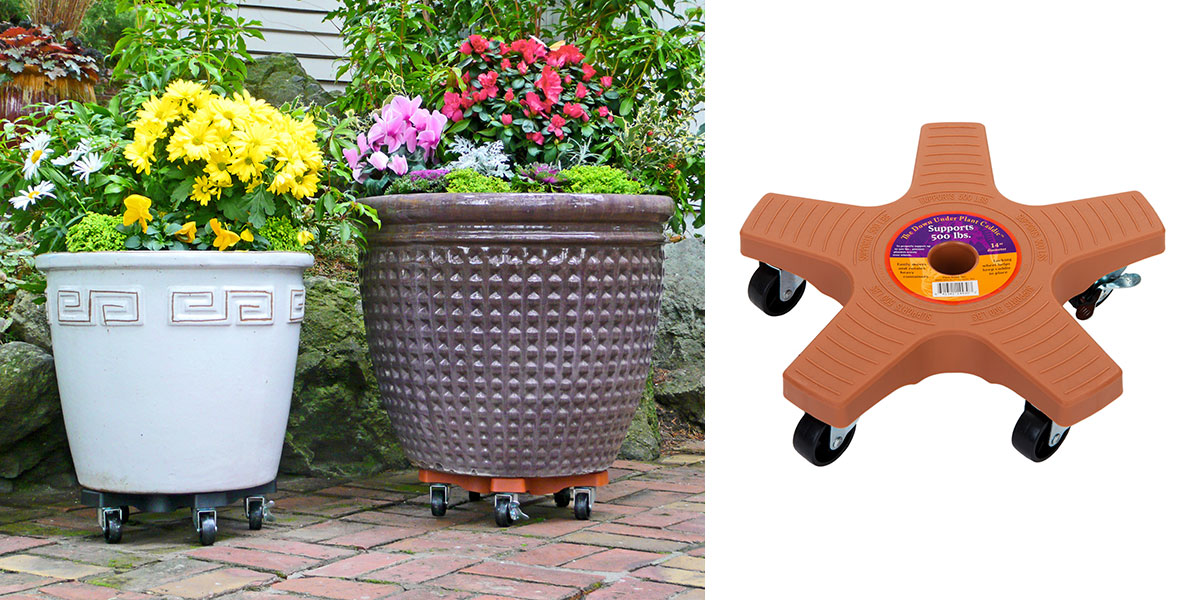 Price: $29.99 to $47.99
Source: bosmereusa.com
Better Looking Than Your Plants
New for 2020, Bosmere introduces our own beautiful, high-quality, solid-copper watering cans for your indoor watering needs. Featuring a stunning copper finish and an exciting patented design, our new Bosmere can is available in two sizes: 1.5 and 2.5 pints, each with or without a brass rose.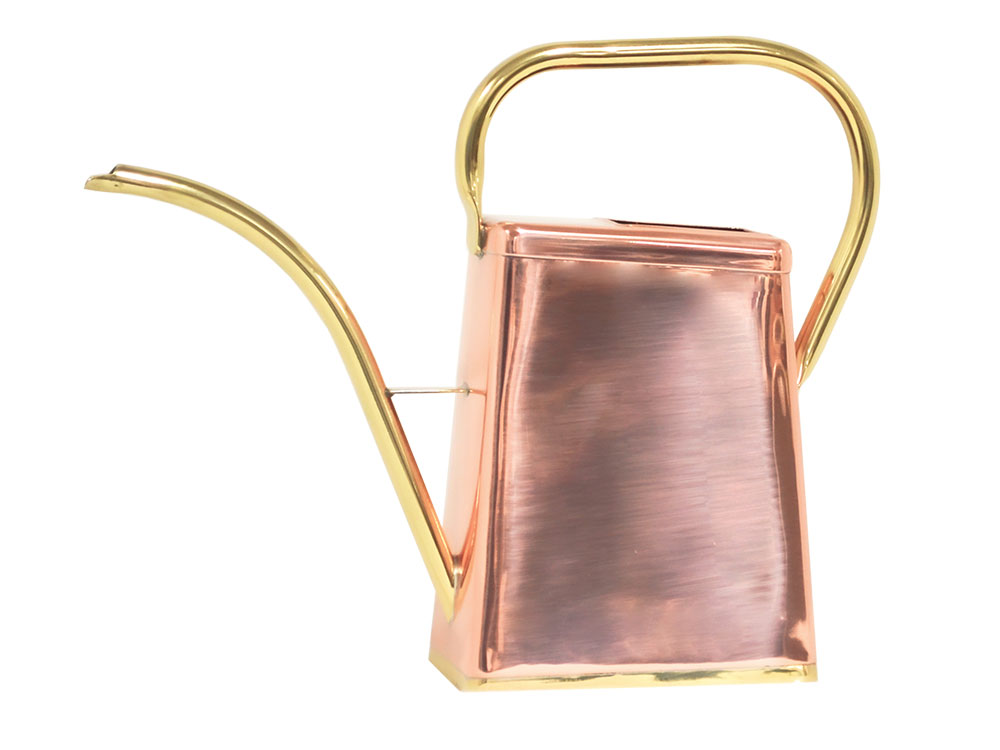 Price:$102.00 to $130.00
Source: bosmereusa.com
Zanfel
---
Got Poison Ivy? Get Zanfel—It Works!
Zanfel Poison Ivy, Oak & Sumac Wash is the only product clinically shown to remove urushiol, the toxin found in poison ivy, oak, and sumac, from the skin ANYTIME after an outbreak of the rash. Zanfel relieves itching in 30 seconds. Zanfel is a safer, more effective option than steroids or antihistamines. Zanfel is an OTC product that is safe for use by children and has no known side effects. It Works!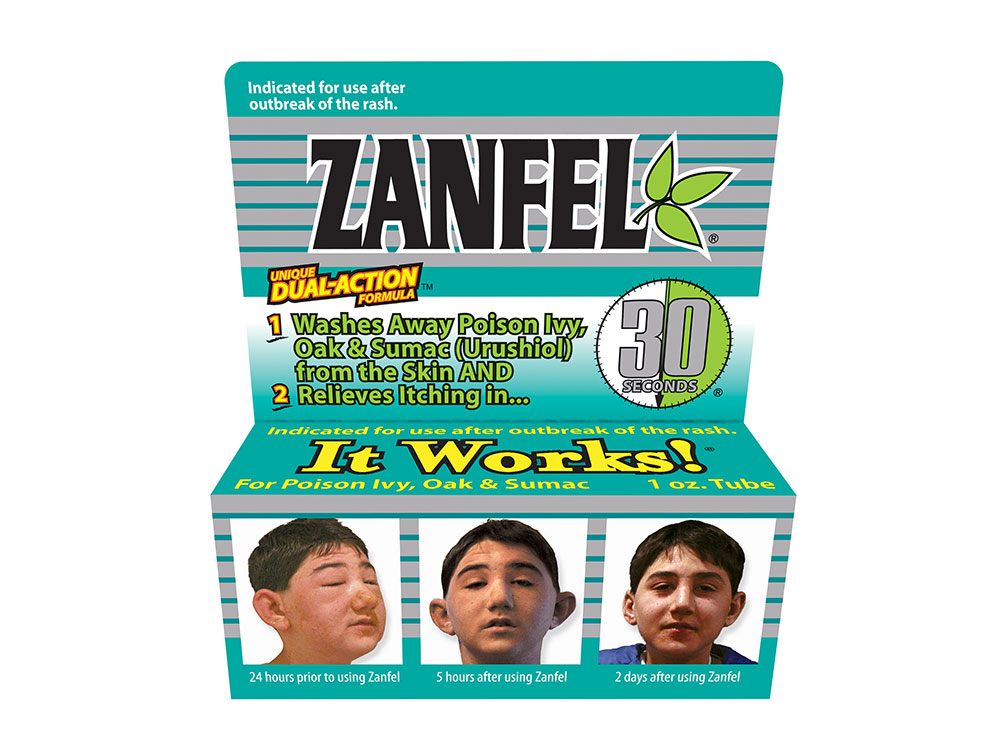 Zanfel Poison Ivy, Oak & Sumac Wash
Price: $39.99
Source: zanfel.com