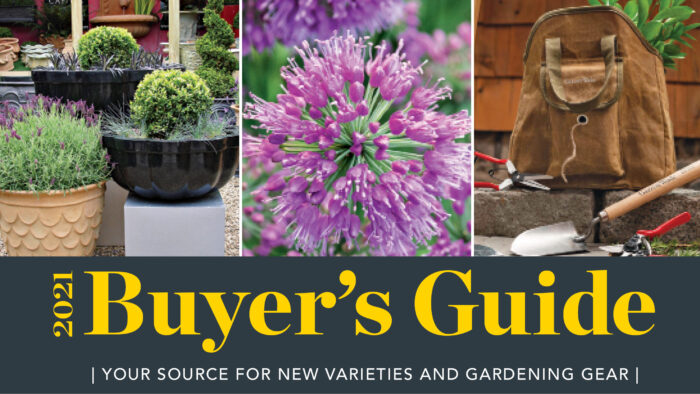 Spring is right around the corner, and we can hardly wait to get digging in our gardens. This is the year to make your garden dreams come true, whatever that means for you. Support your native bee population with lovely new perennials or a bee box. Deck out your garden with impressive architectural additions such as a pavilion or greenhouse. Consider a new container or a relaxing water feature to add interest along garden paths. Below you'll also find cutting-edge tools (no pun intended) that will help make protecting, pruning, and planting your garden a snap. What are you dreaming of creating for your garden this year?
Hartley Botanic
---
Handmade in England, Cherished in America
The incomparable range of simply beautiful and elegant structures means Hartley Botanic can create designs that are distinctive and unique. The Victorian, Heritage, and Modern Horticulture ranges mean you don't have to go anywhere else to find the beautifully crafted, widest range of high-quality greenhouses.
The Victorian Range
The Victorian range offers the ample growing height and steep roof pitch that have given generations of gardeners the optimum growing conditions and weather resistance they require. These beautiful greenhouses allow you to enjoy period styling with modern convenience. Whether a garden room or growing area, the Victorian range is so versatile.
Source: hartley-botanic.com
The Modern Horticulture Range
For those with a passion for contemporary design or for the individual who is looking for a structure to make a statement, our Modern Horticulture greenhouses deliver true minimalist style and an exceptional sense of light and space. Bespoke, beguiling, and beautifully unique, this next generation of Hartley horticultural structures is sure to delight you.
Source: hartley-botanic.com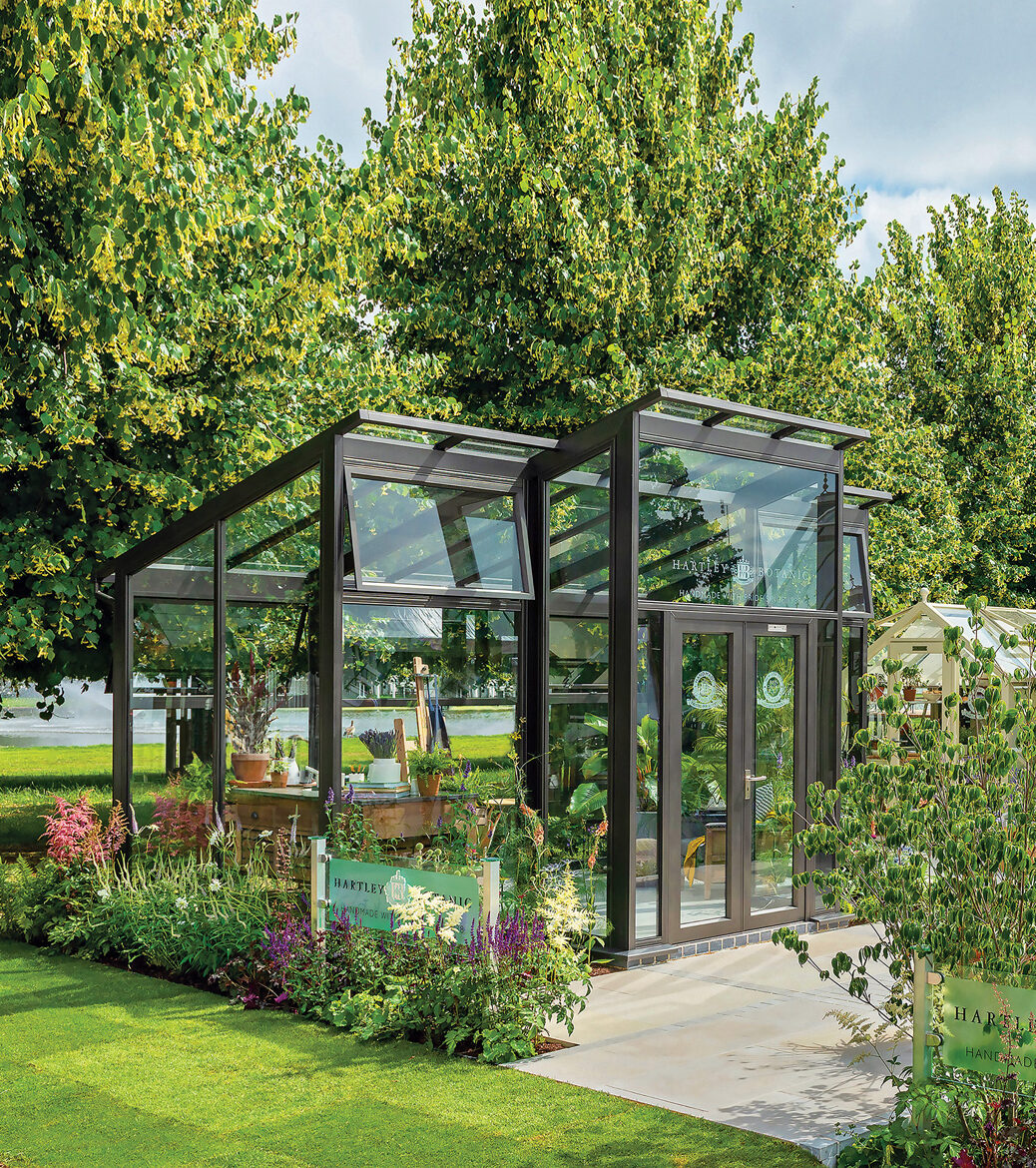 The Heritage Range
Many of our most enduring designs have been popular for decades. Collectively known as the Hartley Botanic Heritage range, these structures are still much in demand today. Free of internal support, they offer maximum growing space and optimized natural light. Available in a variety of lengths, the range is a timeless, versatile choice of gardeners everywhere.
Source: hartley-botanic.com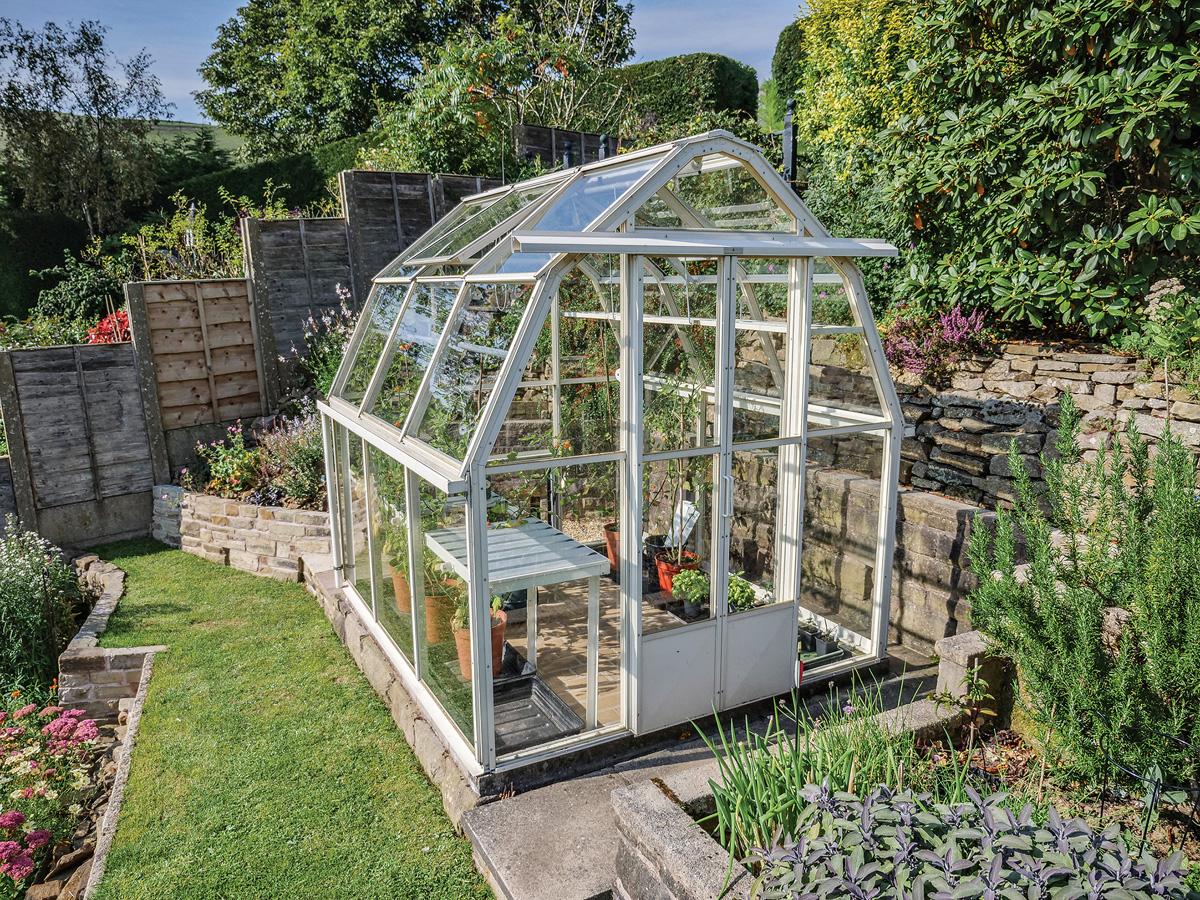 Bluestone Perennials
---
New perennials for 2021
Bluestone has added over 150 new varieties to consider for this spring's garden! You'll find garden classics from coneflowers, to pinks, to bee balms, along with new shrubs, grasses, and mums. A wealth of new choices awaits you!
Price: $12.95 to $24.95
Source: bluestoneperennials.com/new/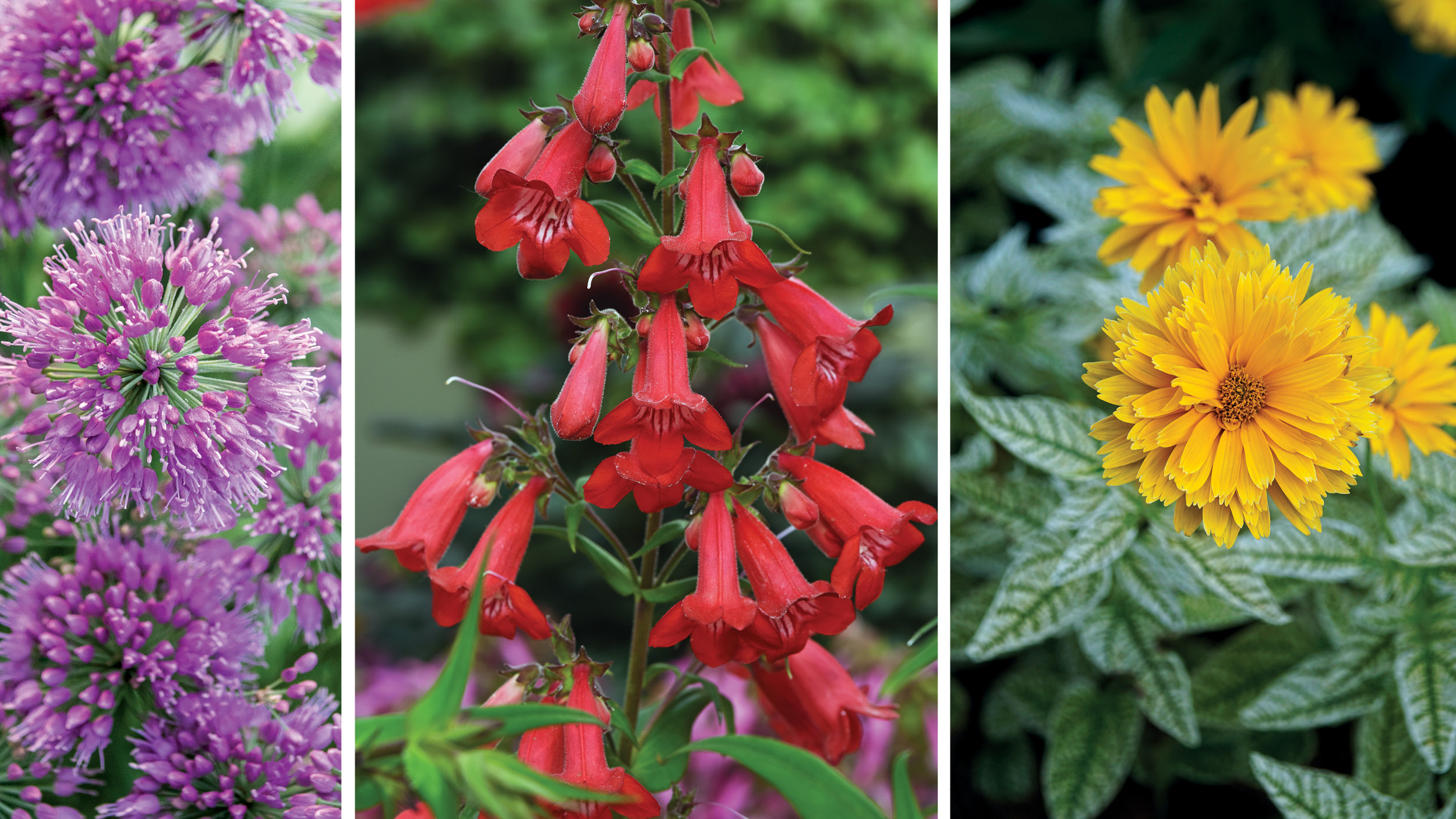 Garden Artisans
---
Sissinghurst Pavilion (16×16)
Classic Garden Elements garden structures are beautifully crafted from galvanized steel and are powder-coated to perfection. Find pavilions, pergolas, wall trellises, rose pillars, arbors, and more!
Price: $14,328
Source: gardenartisans.com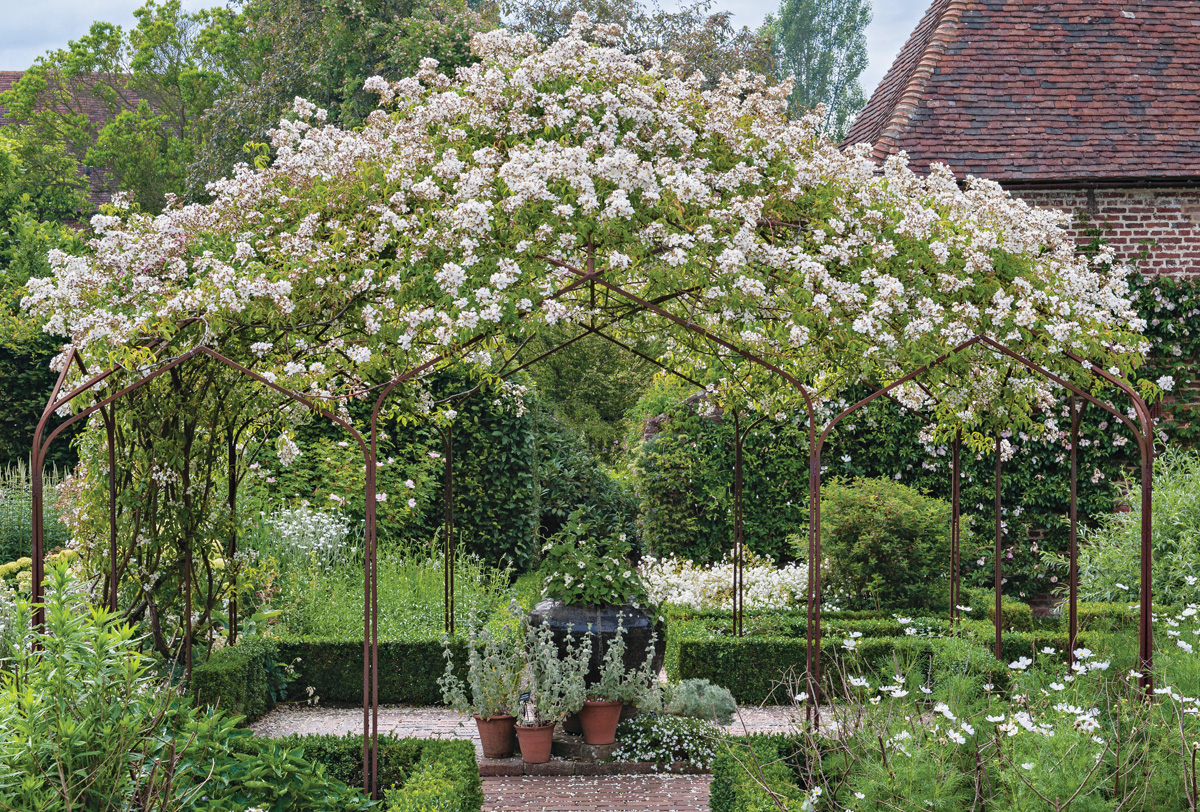 Sundial Armillary with Pedestal
Unique décor crafted to make a statement for a lifetime. Find beautifully simple solid copper hand-spun birdbaths, statues, armillaries, and more.
Price: $798
Source: gardenartisans.com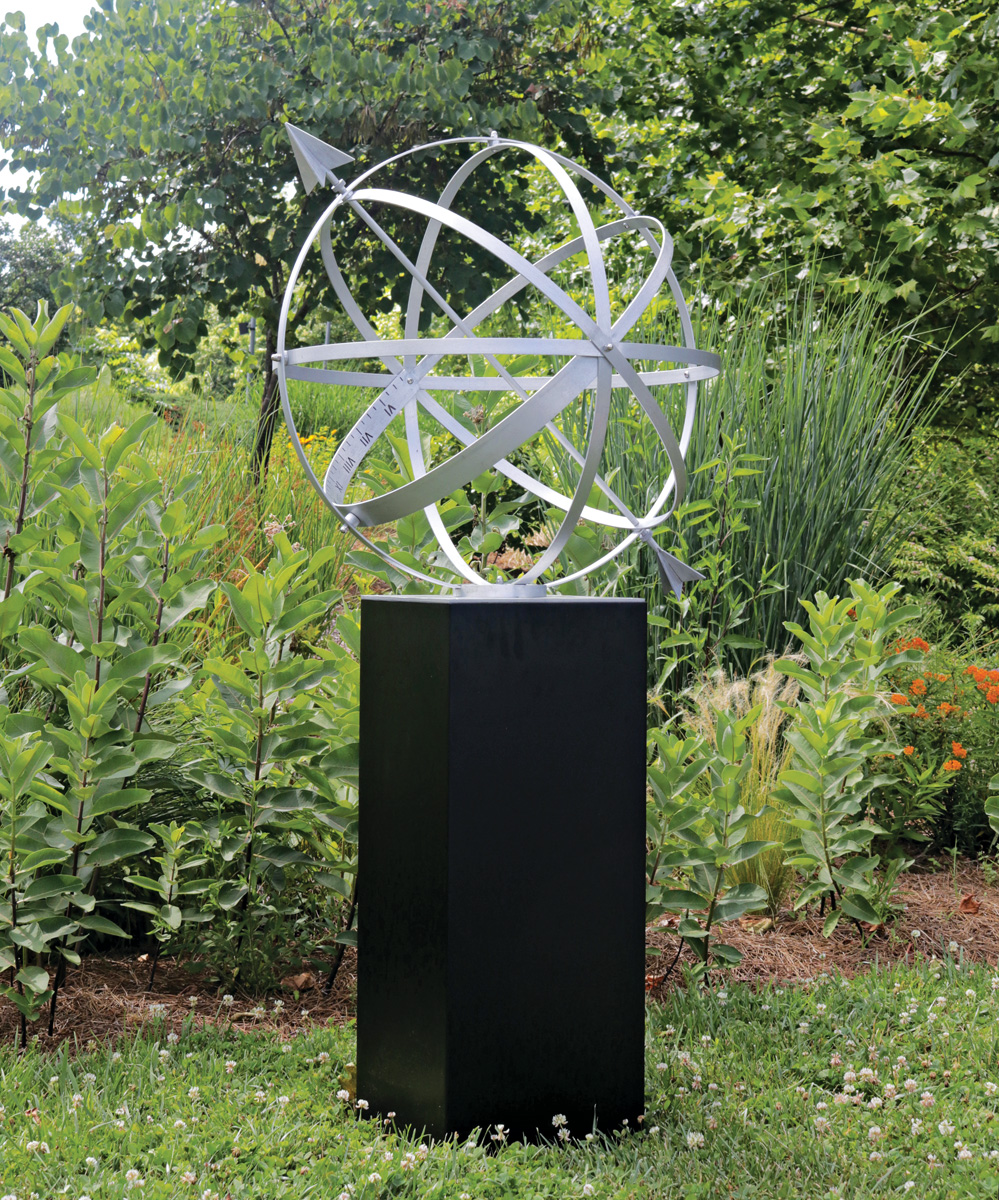 Fiberglass Citadel Planter, in Gloss Black
Garden Artisans offers a wide variety of planters made from fiberglass, stone, resin, metal, and—coming soon—copper! All our planters may be used indoors or outdoors. Most can be specified with or without drain holes.
Price range: $323 to $960
Source: gardenartisans.com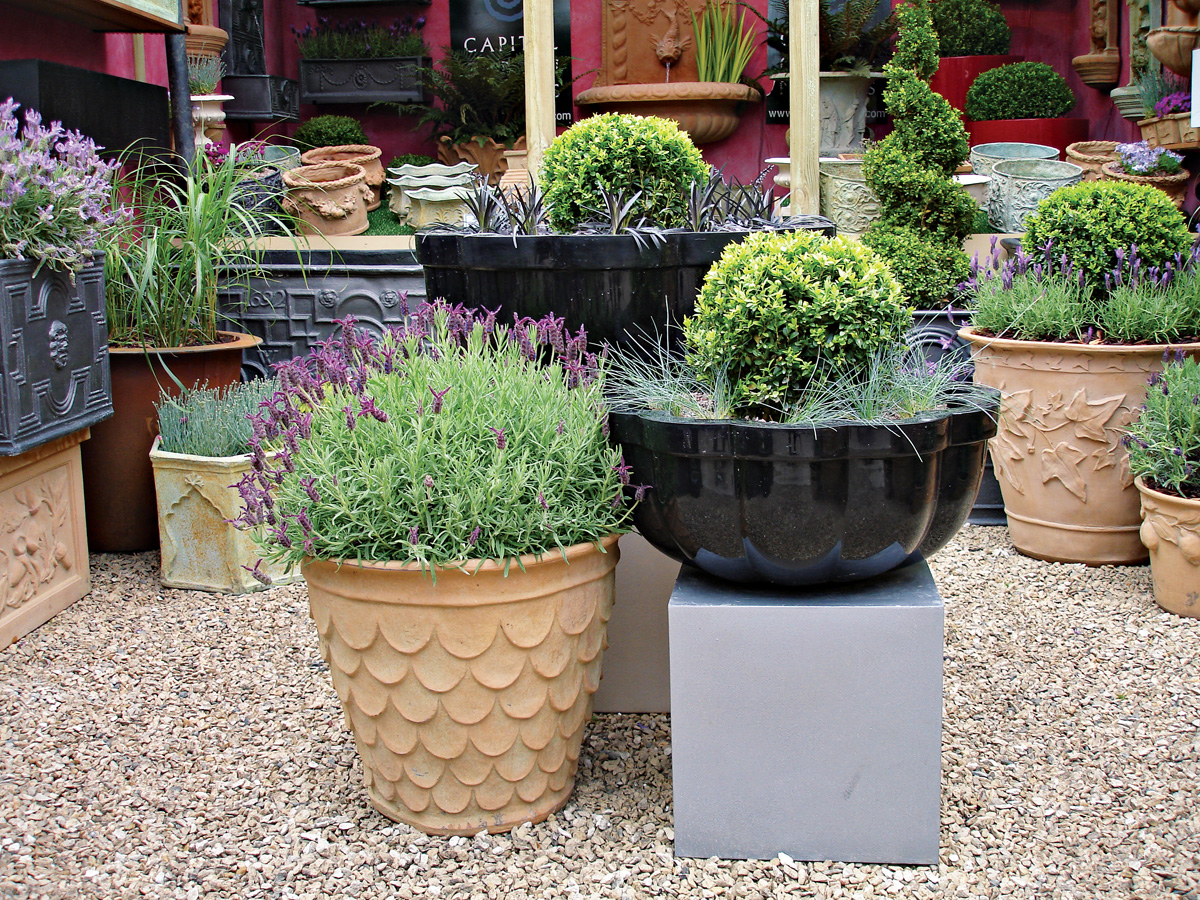 Jung Seed
---
'Apricot Fudge' Asiatic Lily
Uniquely formed petals make this lily look more like a rose. The double 3-inch blooms are a lovely blend of peach and apricot that can complement almost any color scheme, and the rich, chocolate brown anthers add a nice pop of color. Great for cut-flower bouquets. (Zones 4–9)
Price: $8.95
Source: jungseed.com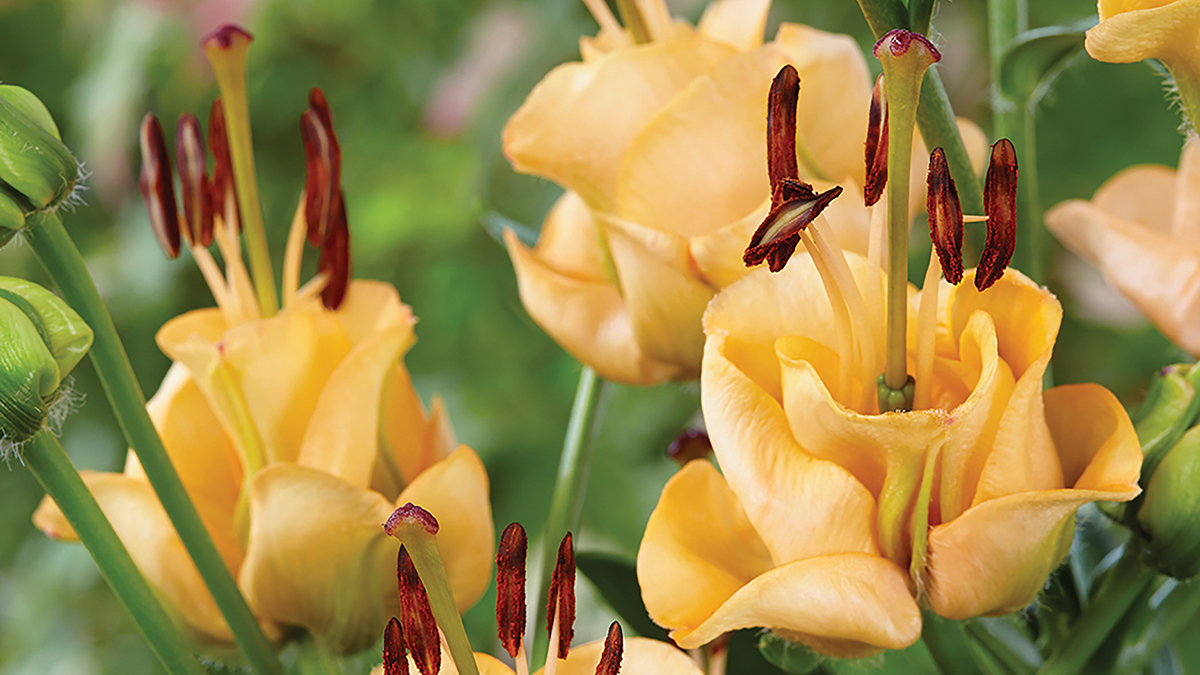 'Rainbow's End

'

Hosta
2021 Hosta of the Year! Chartreuse yellow leaves lighten to creamy white in summer and have deep green, variable margins that jet into their centers. Eye-catching, red floral stems appear in midsummer and bear dark lavender blooms above the foliage. Grows 11 inches tall and up to 21 inches wide. Plant in partial to full shade. (Zones 3–9)
Price: $12.95
Source: jungseed.com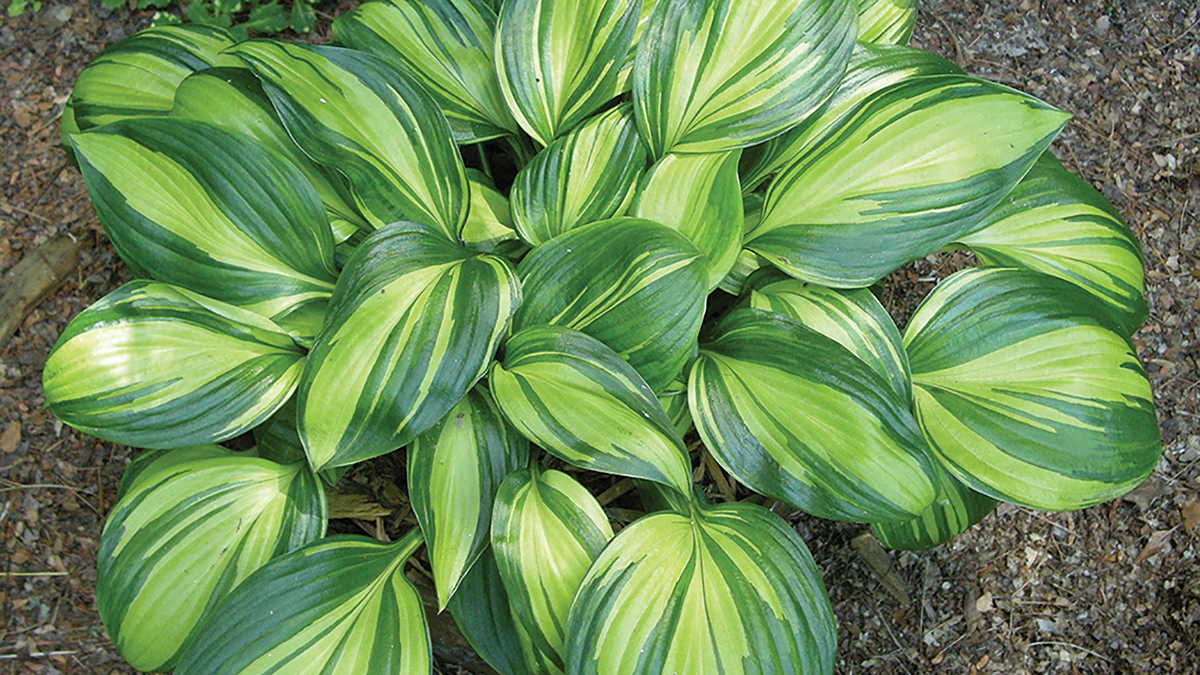 Blossom of Snow Edelweiss
New for 2021! These small white blossoms will happily greet you in summer and then again in fall! The large star-shaped blooms and silvery green, long-stemmed foliage of this plant will look great in rock gardens, perennial beds, and even containers. Grows 12 to 16 inches tall and requires very little maintenance. (Zones 4–7)
Price: $14.95
Source: jungseed.com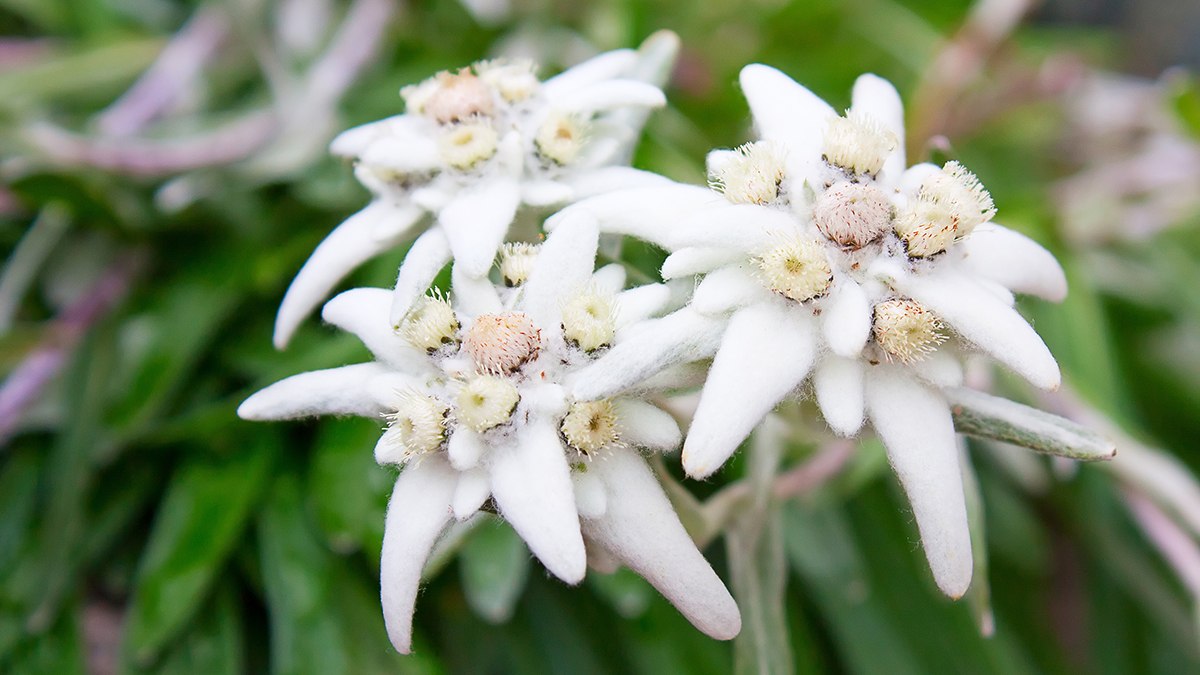 Kind Bee Farms
---
Get Your Front-Row Seat to Nature in Action
Experience the joy of nature, sense your stress drop, and feel your smile widen as you watch your Kind Bees buzz from flower to flower. There's just nothing like finding beauty in the simple things. Kind Bee Farms raises nonaggressive leafcutter bees, and this kit includes both the bee home and bee cocoons. No experience needed.
Price: $75.00
Source: kindbeefarms.com
GrowBox™ by The Garden Patch
---
Grow Your Own Veggies
Gardening has never been easier or more fun!
The award-winning GrowBox™ works so well because of its unique 4-gallon self-watering reservoir and ingenious Nutrient Patch™ feeding system, which also acts as a weed barrier. The planter maintains a perfect soil moisture level, while the Nutrient Patch™ delivers the correct amount of fertilizer daily as plants grow.
Price: $29.95
Source: AGardenPatch.com/FG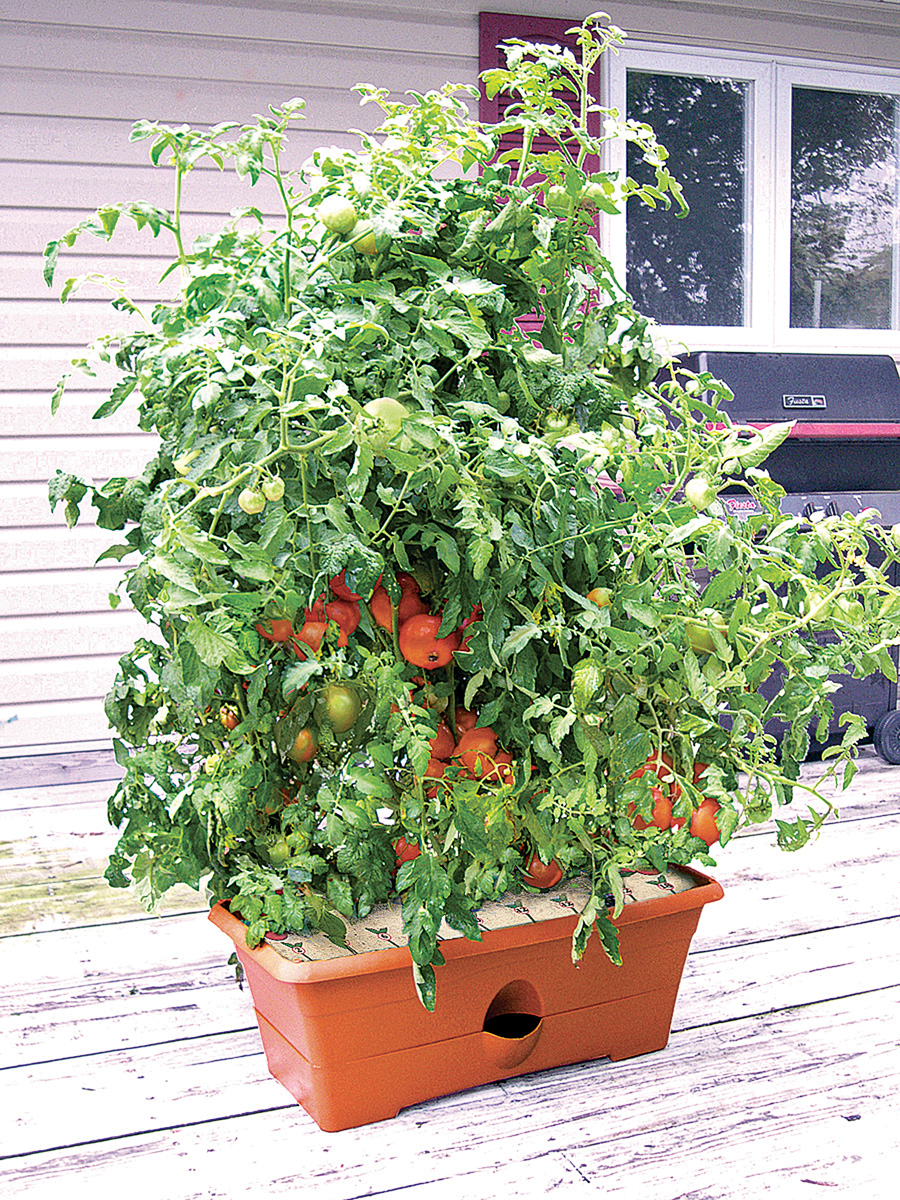 Garrett Wade
---
The Perfect Pair
Most pruning loppers just don't make the grade, but we custom-designed these to give you a longer reach and plenty of power. Get your pruning done quickly and efficiently every time. Buy both and save.
Price: $119.90 Sale: $99.95
Source: garrettwade.com/premiumpruningloppers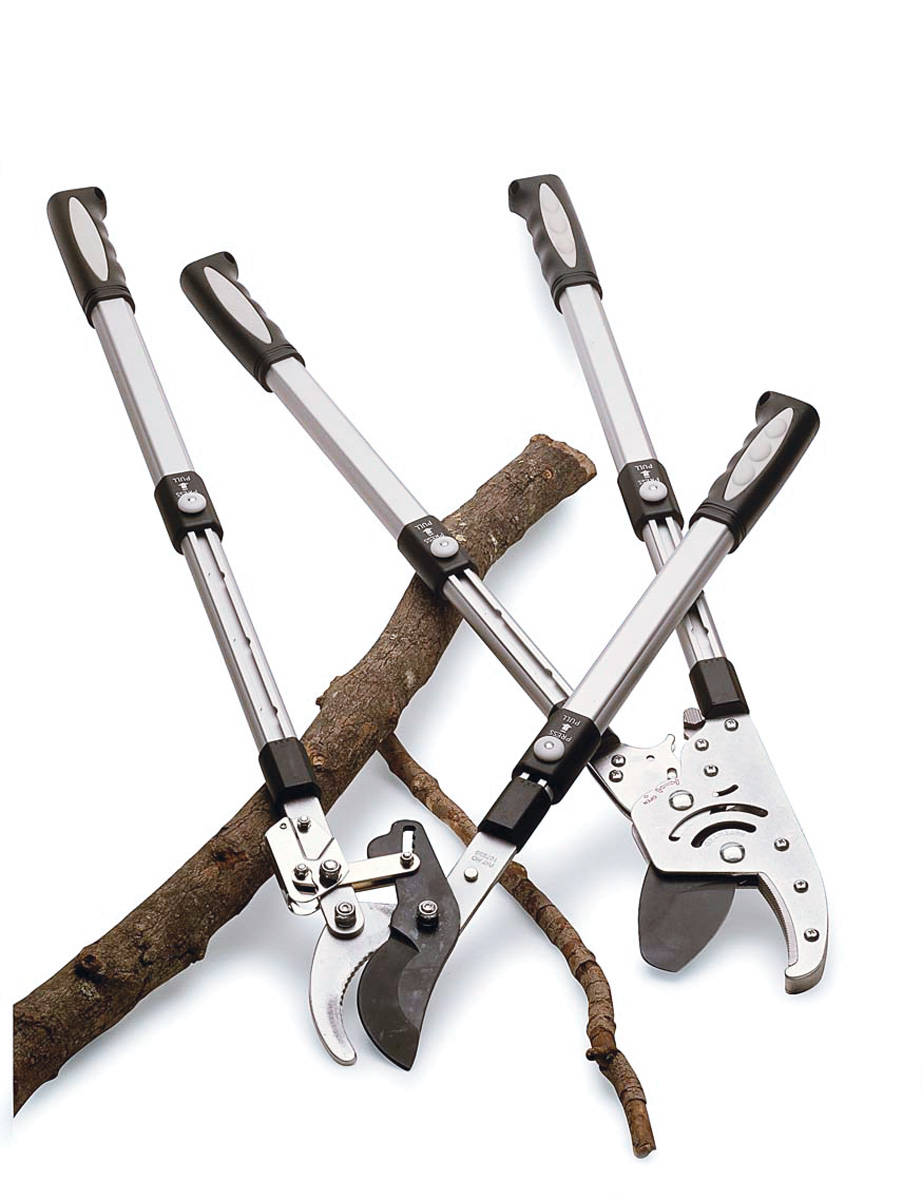 Essential Tools at the Ready
This collection includes our heavyweight waxed cotton tool tote and three go-to gardening tools: a half-length shovel and leaf-shaped hoe to handle prep and planting, plus a pair of handy gardening pruners for plant care and harvesting.
Price: $111.25 Sale: $85.95
Source: garrettwade.com/grab-go-set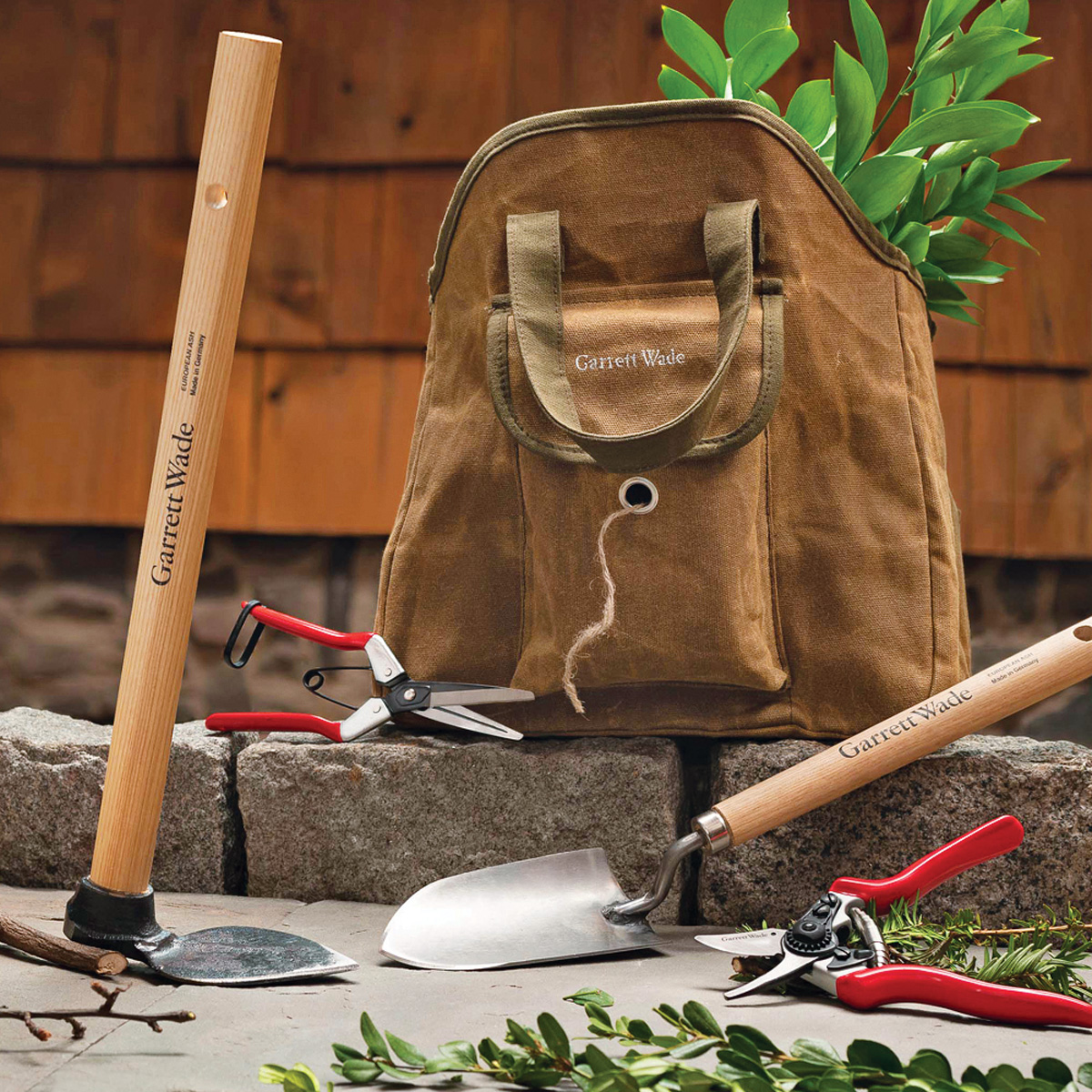 Care for Your Yard and Garden with Ease
Our hit garden kneeler (flip it for a great portable seat) with a three-pocket nylon tool caddy holds our cast-aluminum digger trowel, scoop trowel, and cultivator. Huge garden utility at a great price.
Price: $59.95 Sale: $40
Source: garrettwade.com/mobilegardeningset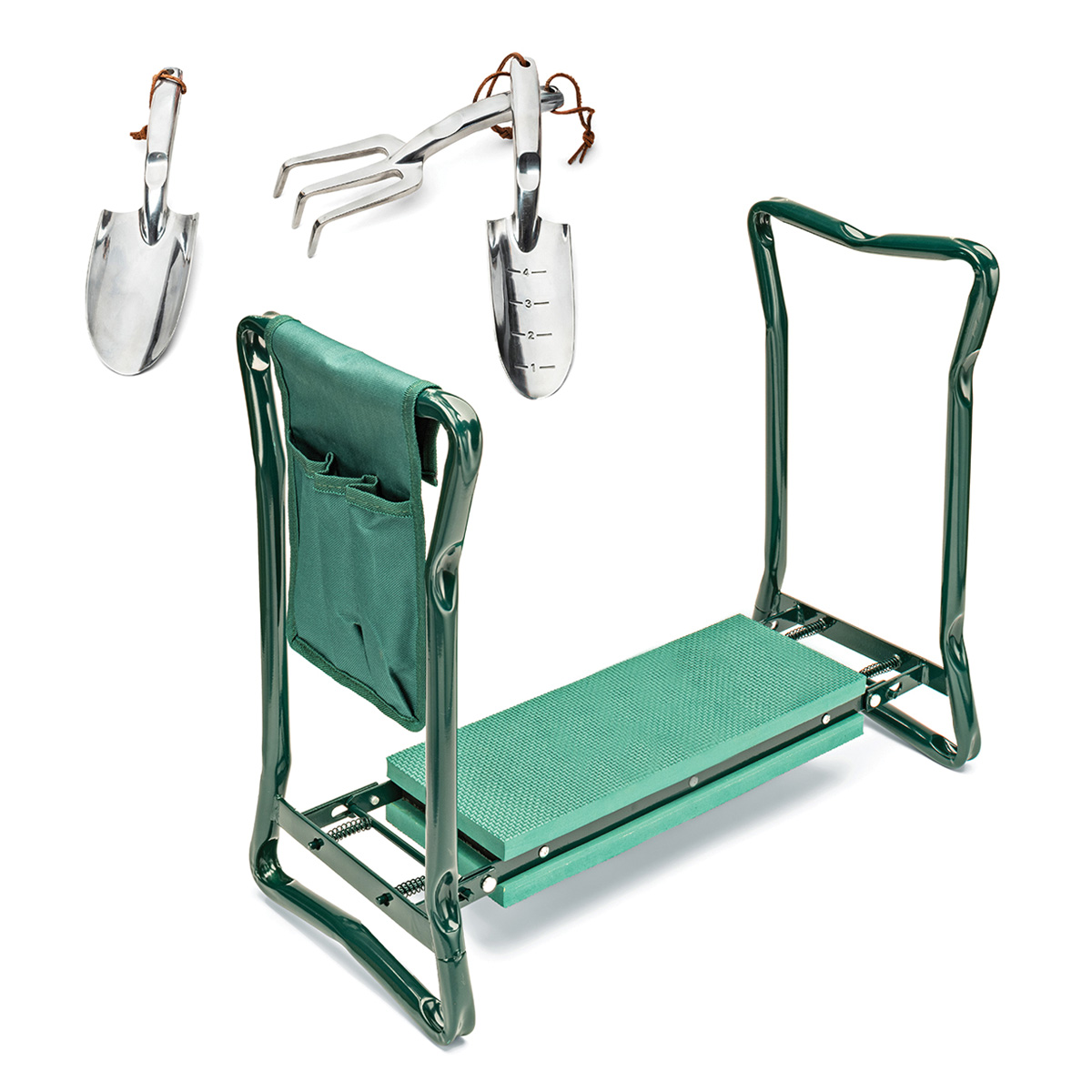 Vole King
---
Vole King, Protecting from Rodent Damage from the Start!
Vole King's wire mesh baskets and rolls help proactively protect your garden from pesky rodents. The baskets protect the root ball of a plant, and the rolls protect your fruits and veggies from aboveground garden pests.
Price: $11.99 to $70.00
Source: VoleKing.com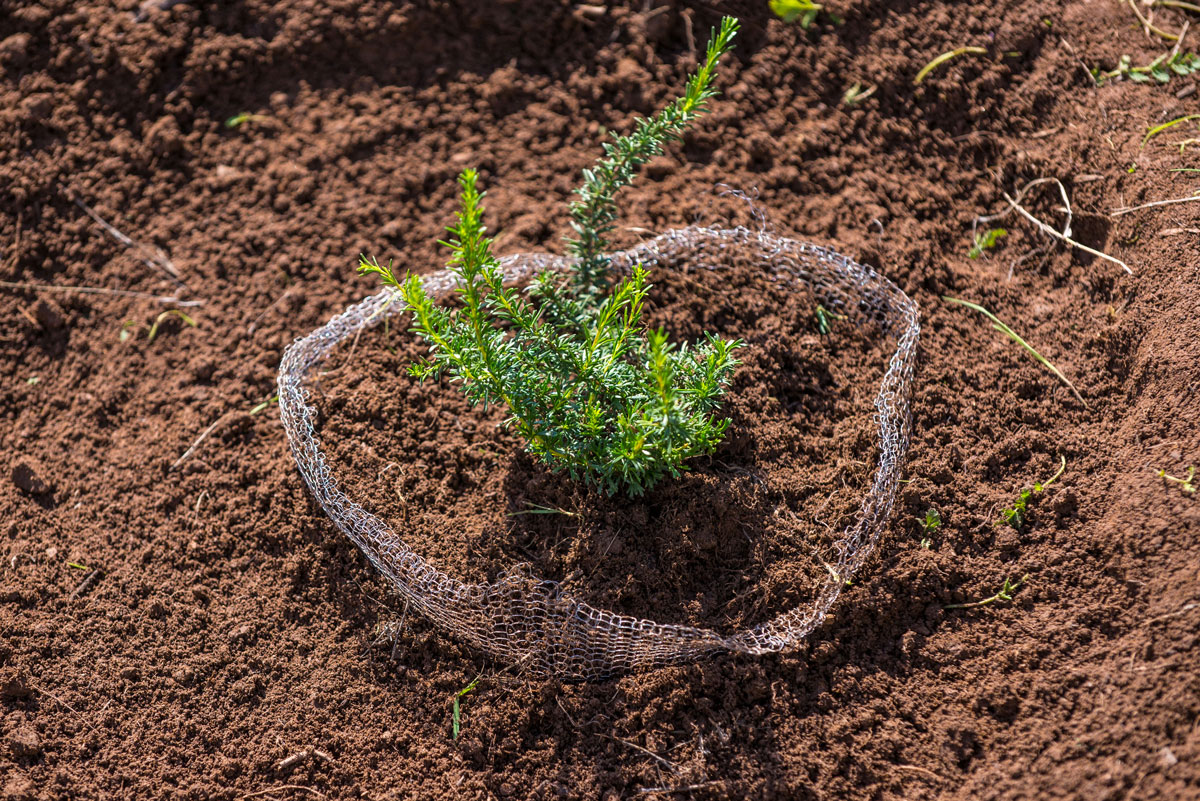 Blue Thumb
---
Enhance Your Outdoor Living Experience with a Ceramic Vase Fountain
Enhance your garden with this easy-to-install, easy-to-maintain vase fountain. Available in a variety of colors and in single or triple combinations, this fountain is a one-of-a-kind work of art for your landscape and is sure to draw the attention of anyone within earshot.   
Price: $749.00
Source: liquidartfountains.com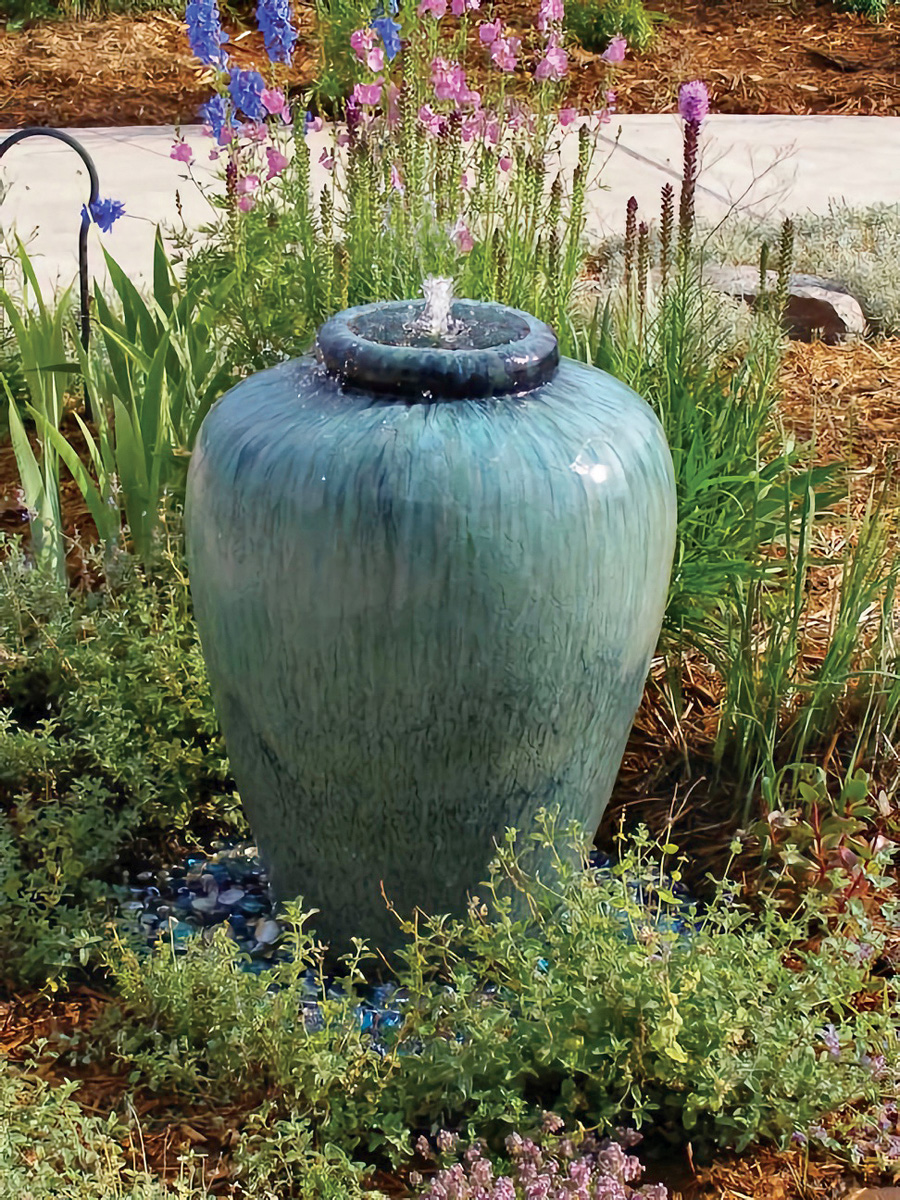 Handcrafted Boulder Fountain
The Klamath fountain features a bowled top that is a bathing area for birds. Our handcrafted fountains are sturdy as real rock, with a fraction of the weight. The bubbling sound is captivating and brings a tranquil peacefulness to your garden.
Price: $479.00
Source: liquidartfountains.com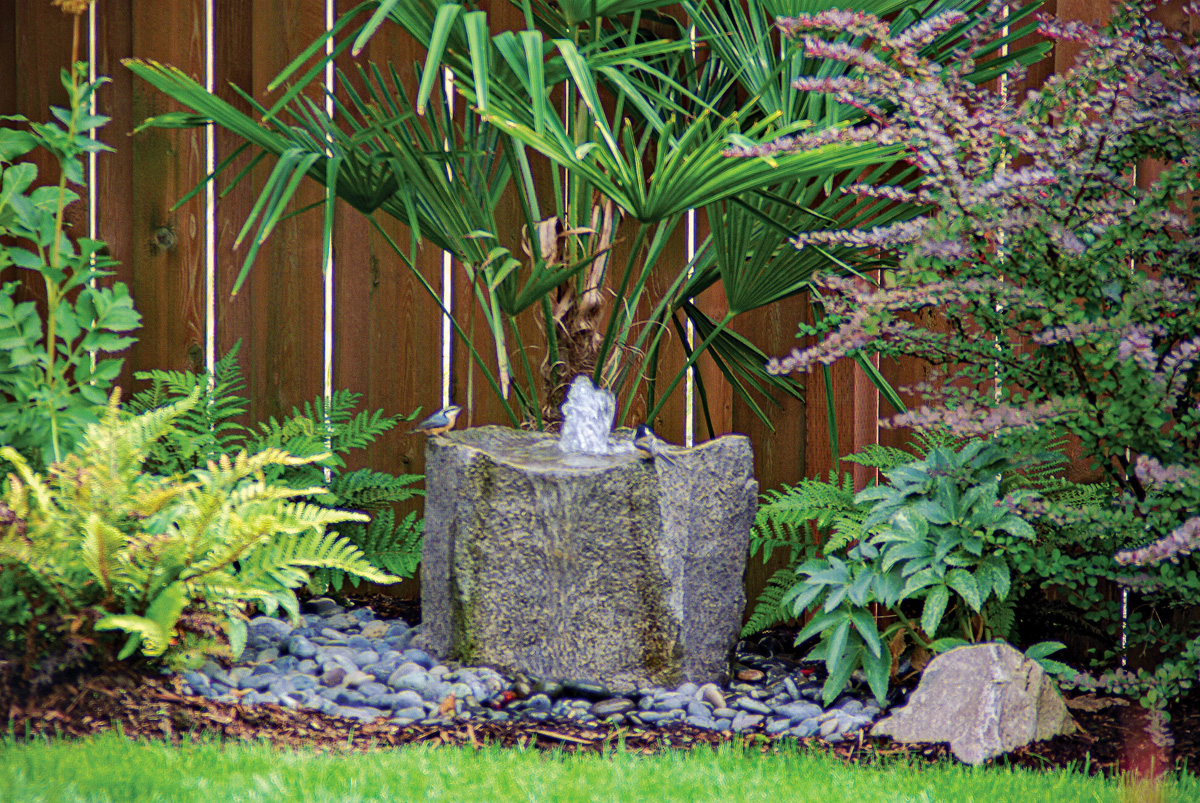 Triple Basalt Fountain
This fountain features ­real, naturally rustic ­basalt stone columns that create the wonderful sounds of water flowing as it would in nature. The fountain includes three stone columns of various heights (18 in., 24 in., and 30 in.).
Price: $1,199.00
Source: liquidartfountains.com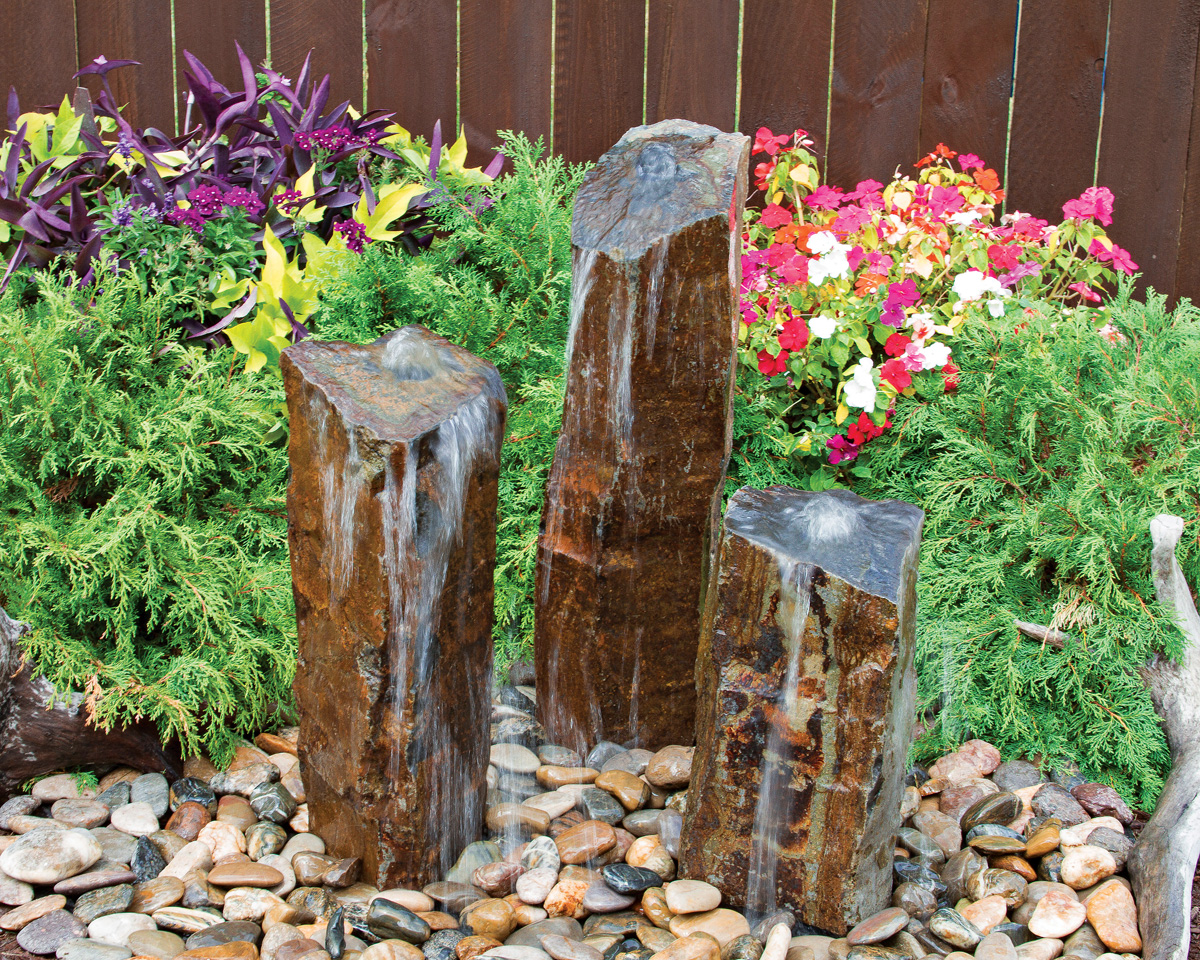 Barn Owl
---
All-in-One Garden Tools Set
This nine-piece garden tool kit includes a trowel shovel, rake hoe, weeder, spade, cultivator, pruning shears, watering spray bottle, and a pair of protective gloves. With a multi-compartment tote, it works great to hold different kinds of hand tools and gardening necessities.
All of the gardening tools are made of stainless steel and are sturdy, sharp, and rust-proof, which is suitable for long-term use.
Price: $60
Source: Barnowlet.com