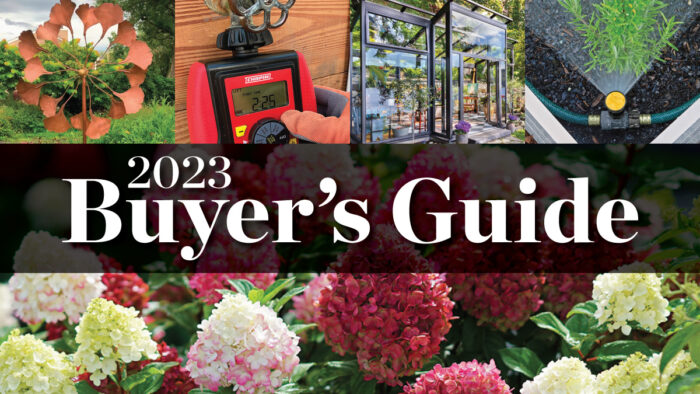 I don't know about you, but I'm ready to get outside and get my hands into the warm dirt. Gardening season can't come soon enough this year. In the meantime, I will have to scratch that itch in other ways (starting seeds) and, of course, dream about what I am going to do to improve my garden this year. The list below features products and plants that would be wonderful additions to any garden. Find inspiration and items that will take your garden to the next level, make your work easier, and add the color or interest you want.
Is there a new product or plant you've seen that we're missing? Leave a comment below with what you're most excited about in the world of gardening this year.
Jung Seed
---
New plants for 2023
Reminiscent™ Coral Hardy Shrub Rose
New 2023 Proven Winners Color Choice! This shrub rose is easy to care for and disease resistant. Large buds spiral open into 4-inch blooms of deep pink-coral with coppery hearts. The fragrant petals have multiple layers to give a very full look. It doesn't require deadheading to continue blooming all season. Reminiscent™ Coral is sure to be a rose enthusiast's favorite this year. Zones 4–9.
Price: $22.95
Source: jungseed.com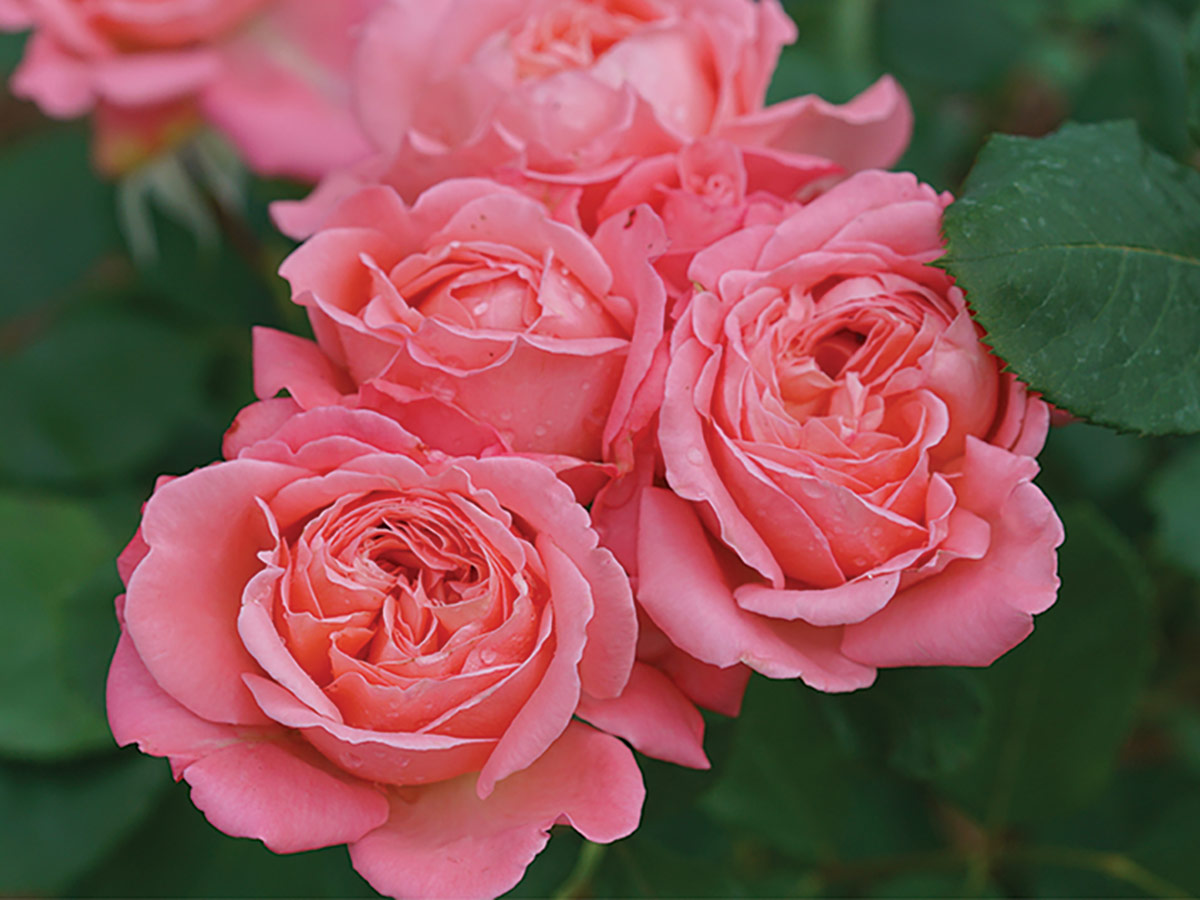 Blue Chiffon® Hibiscus
New for 2023! This hibiscus variety is long blooming and sets very few seeds. It blooms in late summer and continues until the first frost. The flowers are large, delicate, and have a beautiful blue color. This tall, deer-resistant shrub is also resistant to drought and heat once established. Blue Chiffon® will add color and elegance to your landscape. Zones 5–9.
Price: $23.95
Source: jungseed.com
'Sweet Summer Love' Clematis
A Proven Winners Color Choice! This variety of clematis is disease resistant and a fast grower. It has a cherry vanilla fragrance. The flowers are cranberry violet in color with starry white in the middle. 'Sweet Summer Love' begins blooming in July, which is over a month earlier than other clematis varieties. Zones 4–9.
Price: $21.95
Source: jungseed.com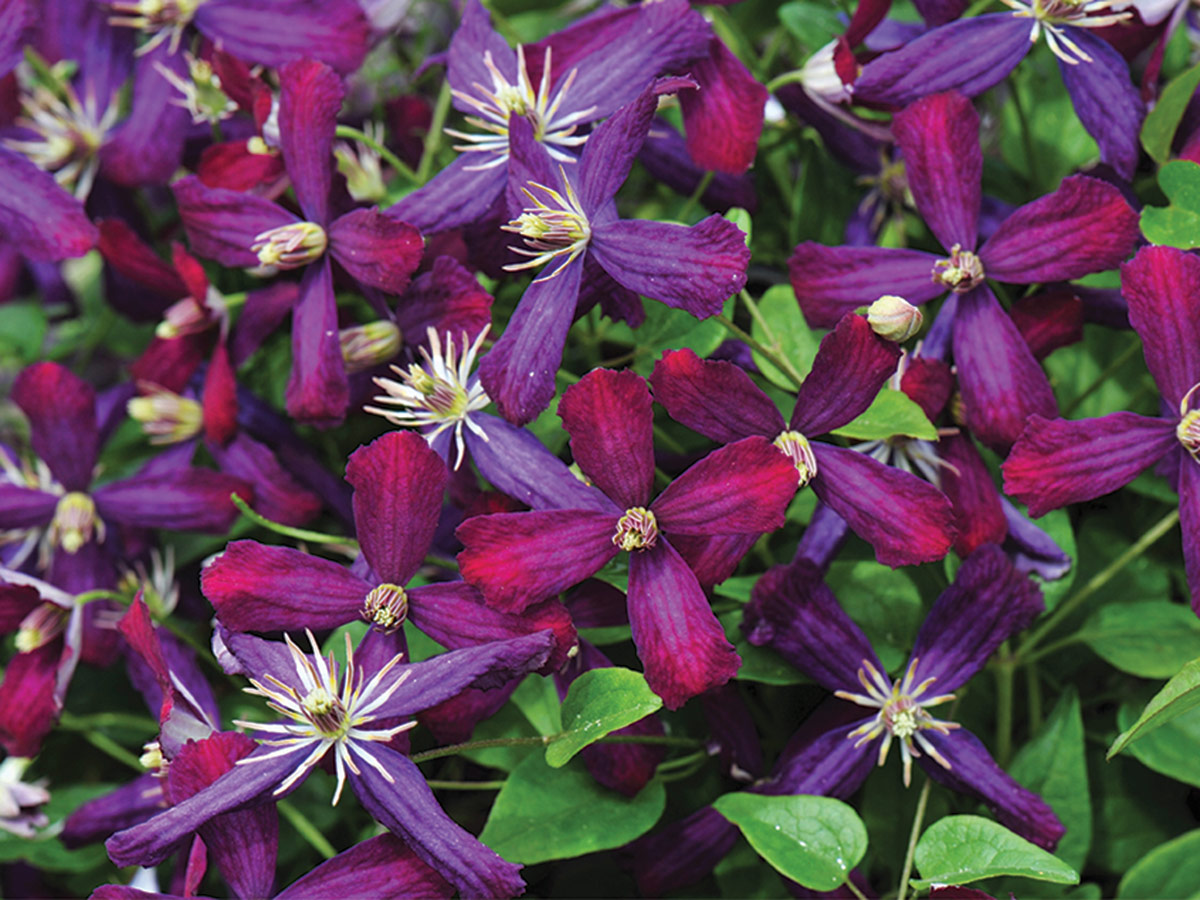 Melnor
---
The perfect watering solution for any-size garden
Melnor Multi-Adjustable Garden Watering Set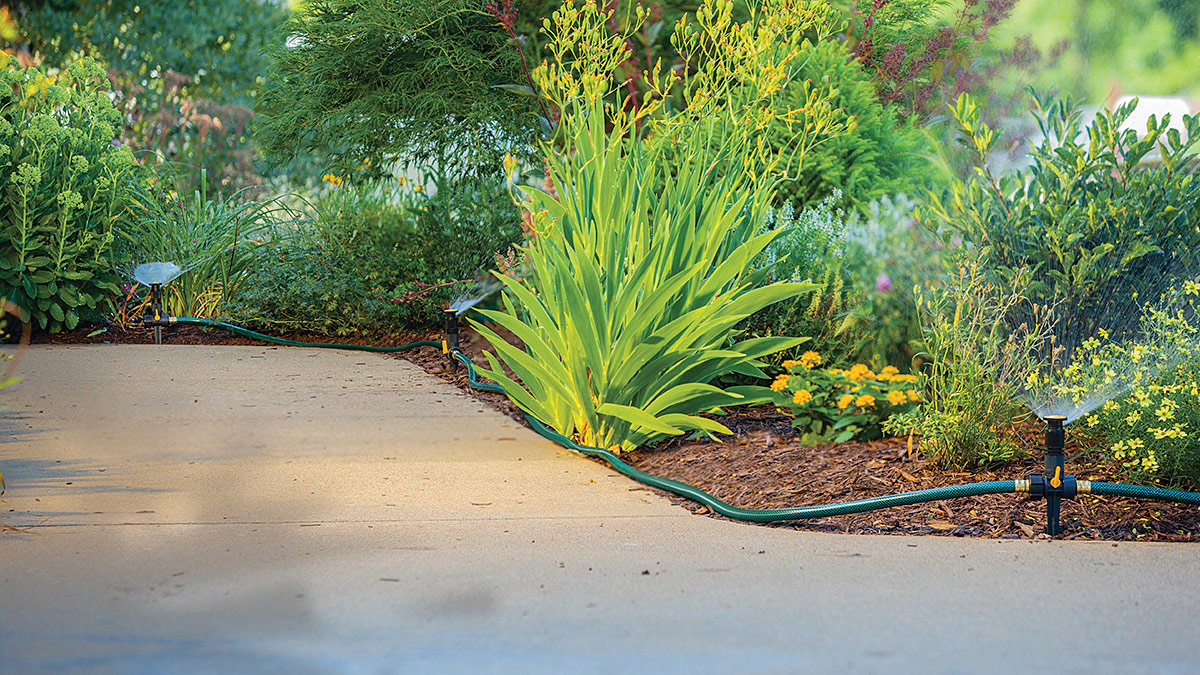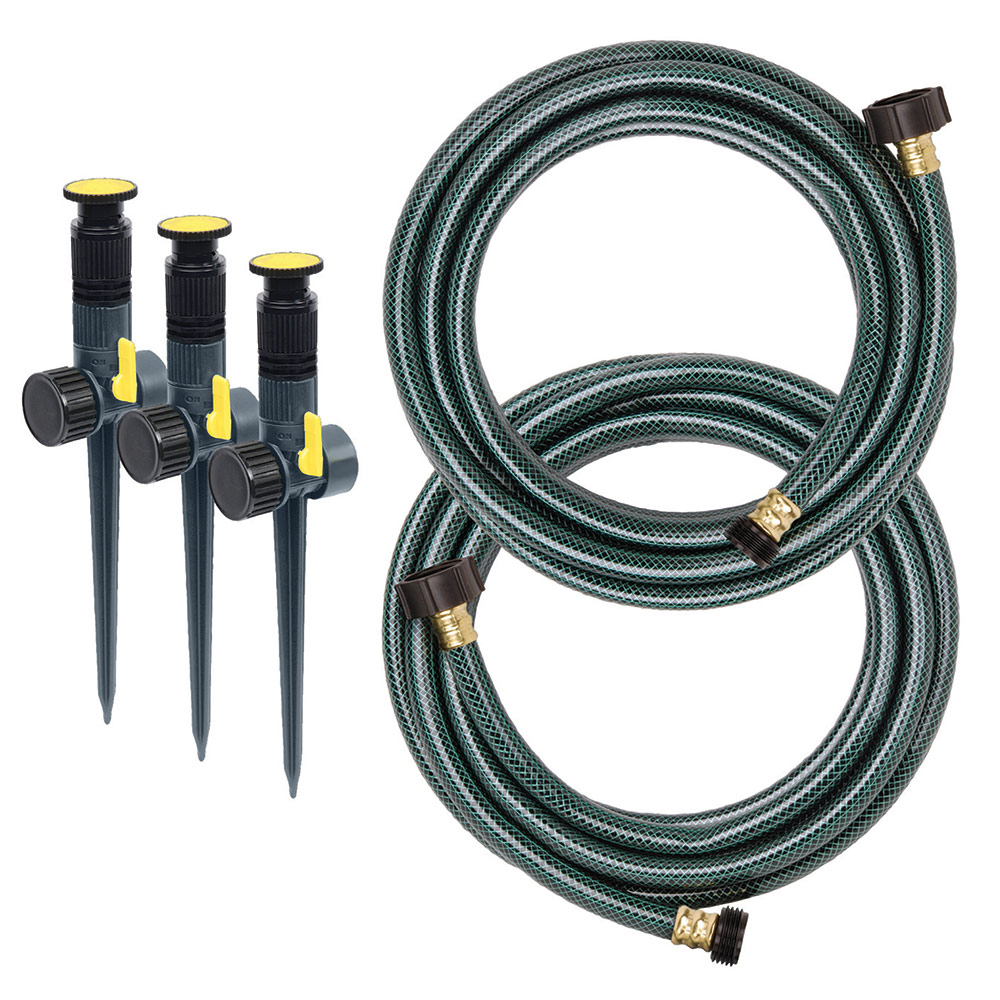 The perfect watering solution for any-shaped garden. Easily arrange the placement and coverage of each sprinkler for precision watering to reduce waste. Adjust the angle, directions, and range of the water spray to pinpoint the coverage, watering right where you need it. The expandable system grows with your garden. Keep your flowers, vegetable garden, or raised beds healthy all season long with the Melnor Multi-Adjustable Garden Watering Set.
Price: Varies by retailer
Source: amazon.com/dp/B09Y7JSZJ8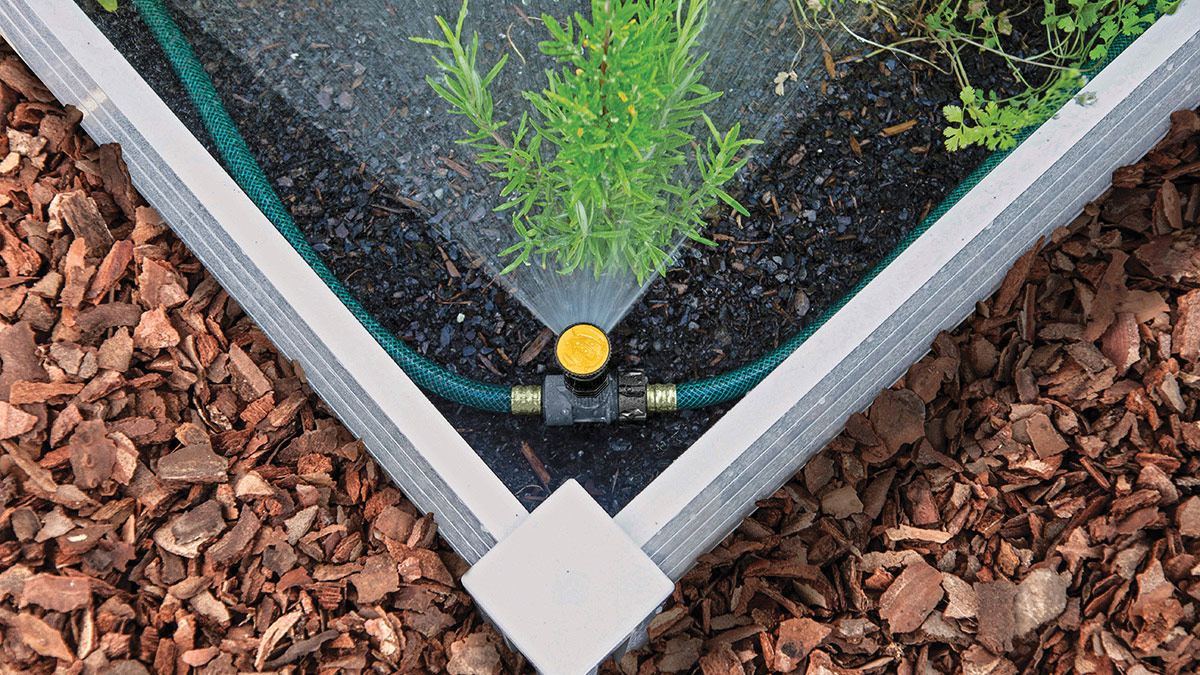 Bluestone Perennials
---
New varieties for 2023
'Flamenco' Delphinium
Lush dusky-pink double flowers sparkle with rich undertones of violet purple. The sturdy stems are jam-packed with gently ruffled blossoms layered in petals. Centers often flaunt a hint of cream. No staking is required. This plant makes a ravishing midborder vertical accent.
Source: bluestoneperennials.com/DEFL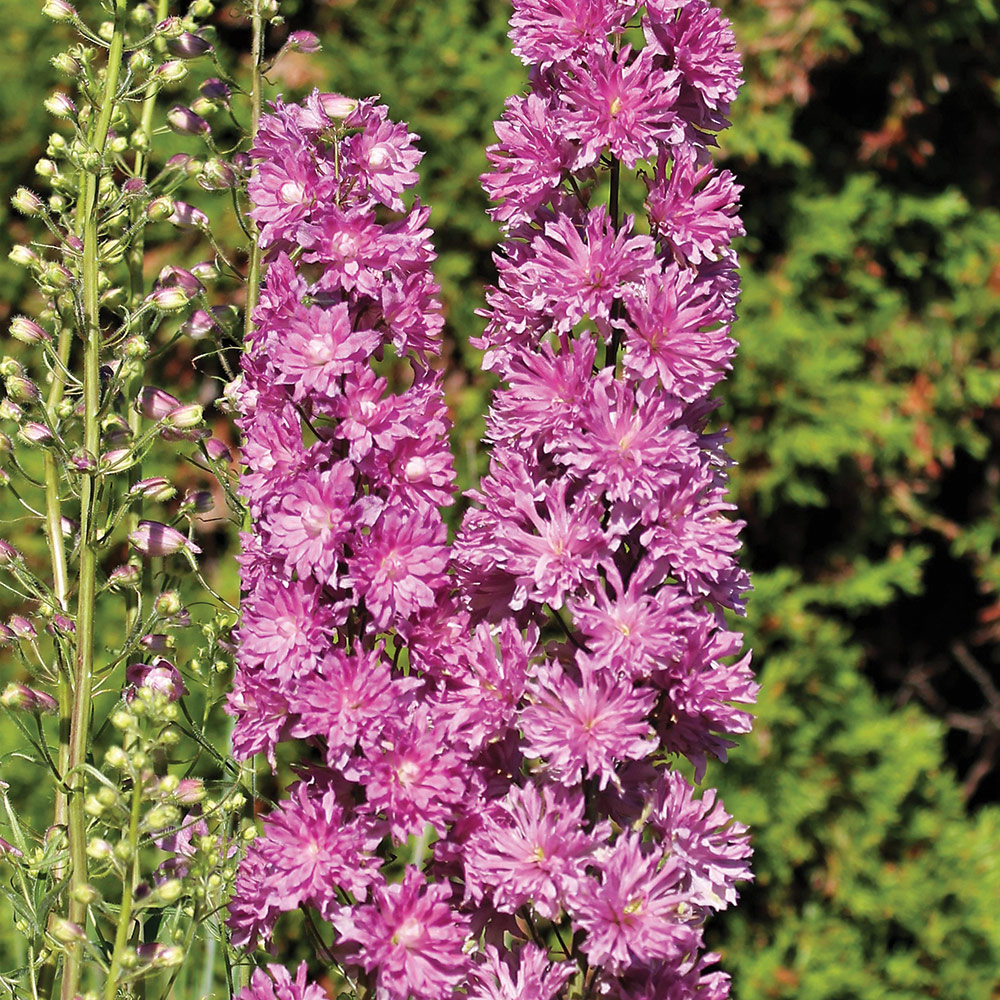 'Bright Idea' Sedum
Liven up your summer landscape! Electrifying clusters of yellow star-shaped flowers are held on red stems above deep-green succulent foliage. Foliage is notched with serrated edges to add pleasing texture. Tidy, domed mounds are perfect for rock gardens and xeriscaping.
Source: bluestoneperennials.com/SEID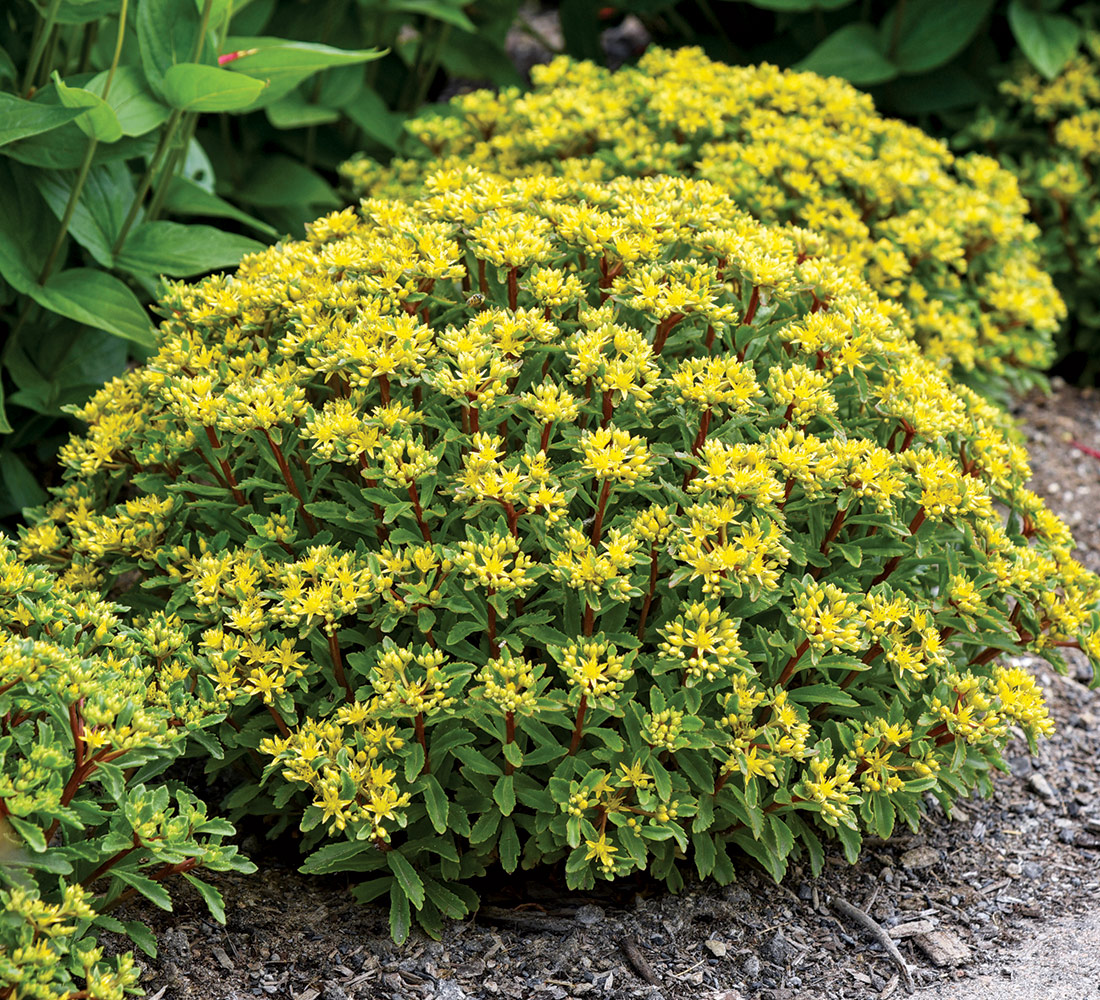 'Little Lime Punch' Hydrangea
Whimsical yet elegant summer color! Vivid cone-shaped, pistachio-green blossoms transform from bottom up to a gorgeous array of greens, creams, and blush pinks to solid reds. This plant's reblooming propensity ensures that all colors display together throughout the season.
Source: bluestoneperennials.com/HYLI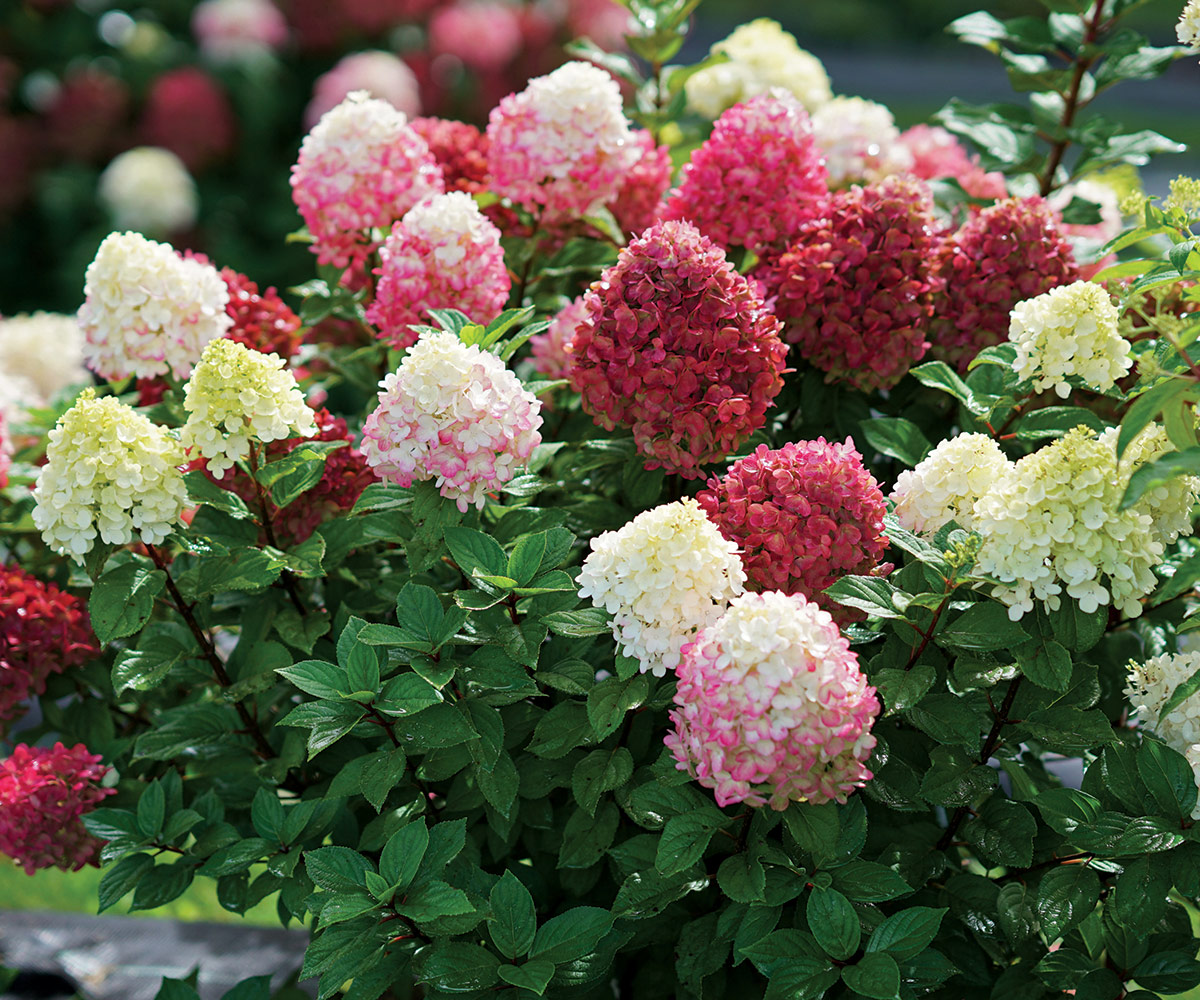 Growbox™ by The Garden Patch
---

Grow Your Own Veggies
The award-winning GrowBox™ works so well because of its unique 4-gallon self-watering reservoir and ingenious Nutrient Patch™ feeding system, which also acts as a weed barrier. The planter maintains a perfect soil moisture level, while the Nutrient Patch™ delivers the correct amount of fertilizer daily as plants grow. Gardening has never been easier or more fun!
Price: $39.95
Source: AGardenPatch.com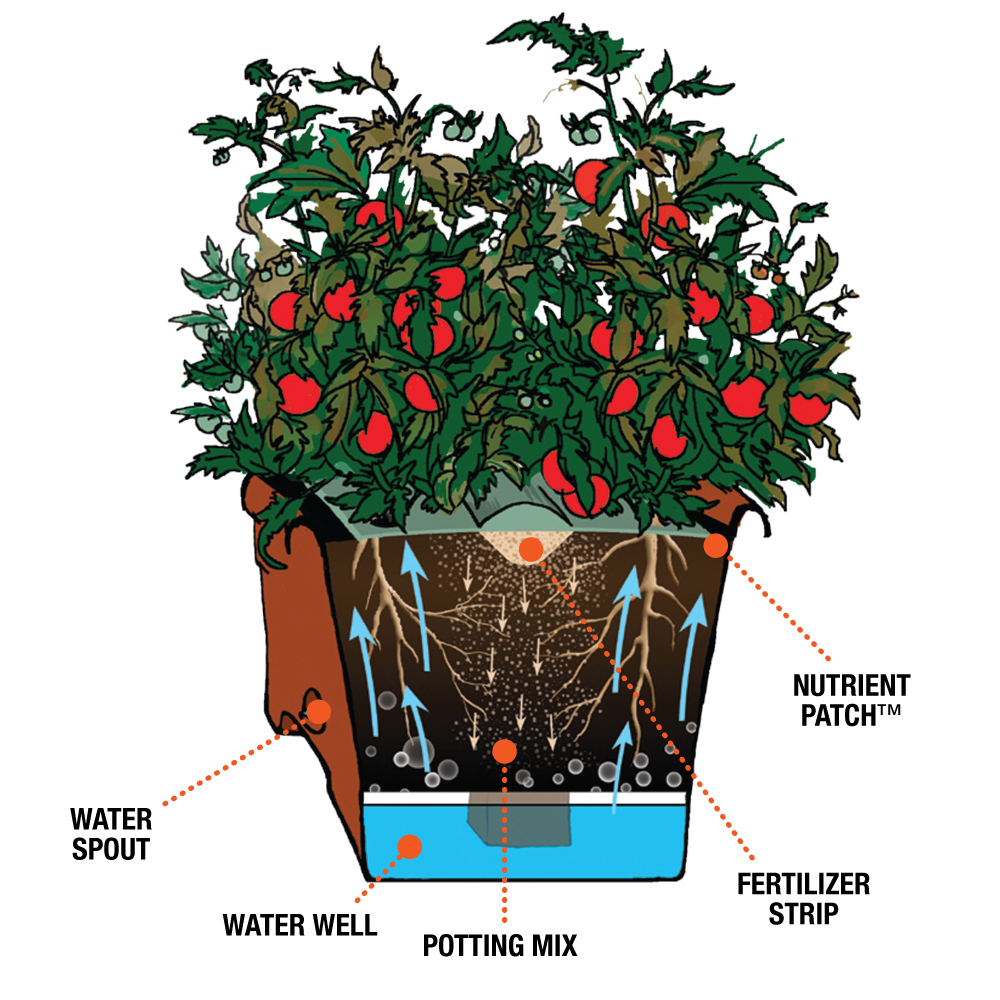 Chapin International
---
Save time and water
Chapin 41003 Dual Zone Digital Water Timer
Save time and water with the Chapin 41003 Dual Zone Digital Water Timer. Our programmable timer connects to any outdoor faucet with a ¾-inch GHT thread. The easy-to-read LCD screen with cover displays start time, duration, and battery life. The large dial turns the unit on and off and sets the clock, start time, duration, and frequency. Available at chapinmfg.com and major online retailers.
Source: chapinmfg.com/products/41003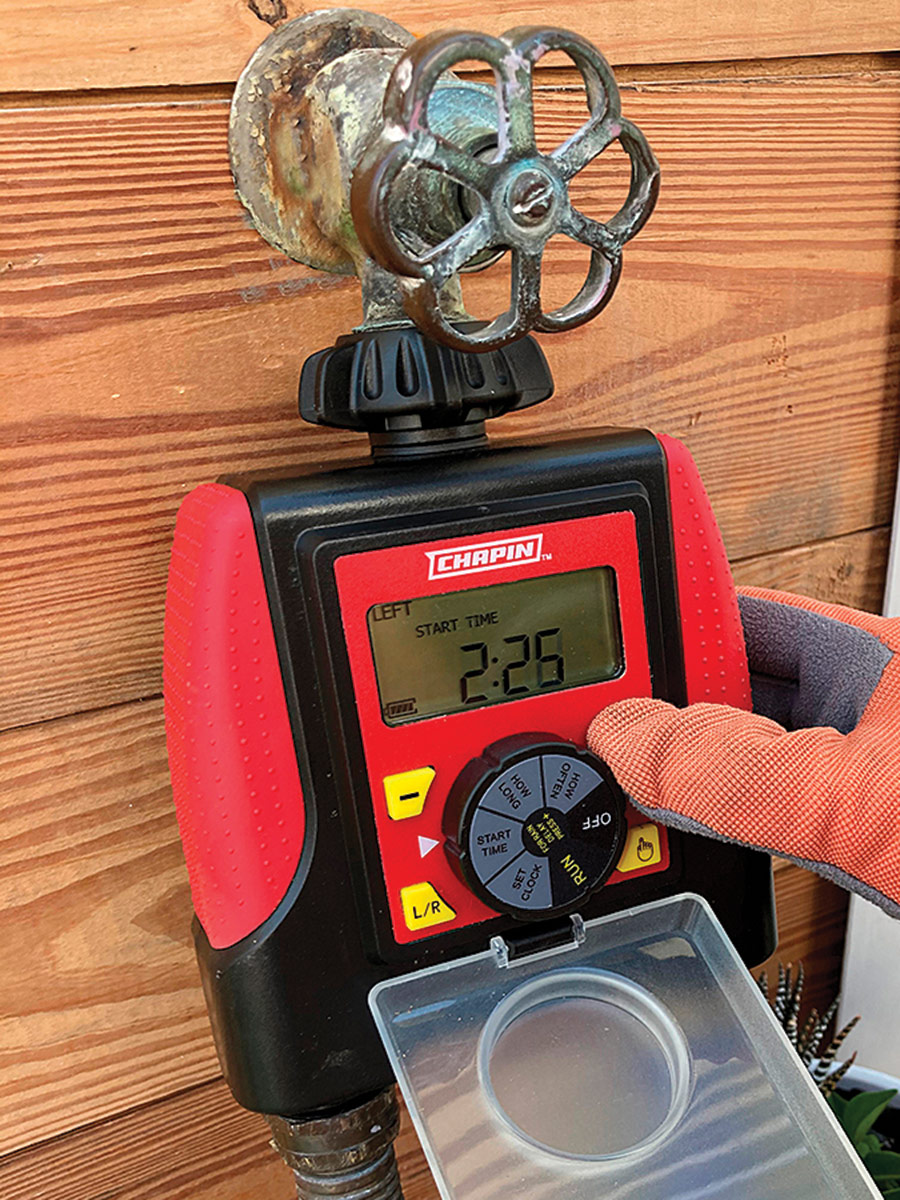 Conifer Kingdom
---
A one-of-a-kind maple
'Autumn Moon' Full-Moon Maple (Acer shirasawanum 'Autumn Moon')
Very few Japanese maples can boast orange color, but 'Autumn Moon' is truly one of a kind. The unusual coloring is strongest in full sun and lasts from when the leaves first emerge in spring until autumn's rich orange-red dappling. Acer shirasawanum 'Autumn Moon' is an extraordinary selection that is both slow growing and sculptural.
Price: Starting at $54.99
Source: coniferkingdom.com/acer-shirasawanum-autumn-moon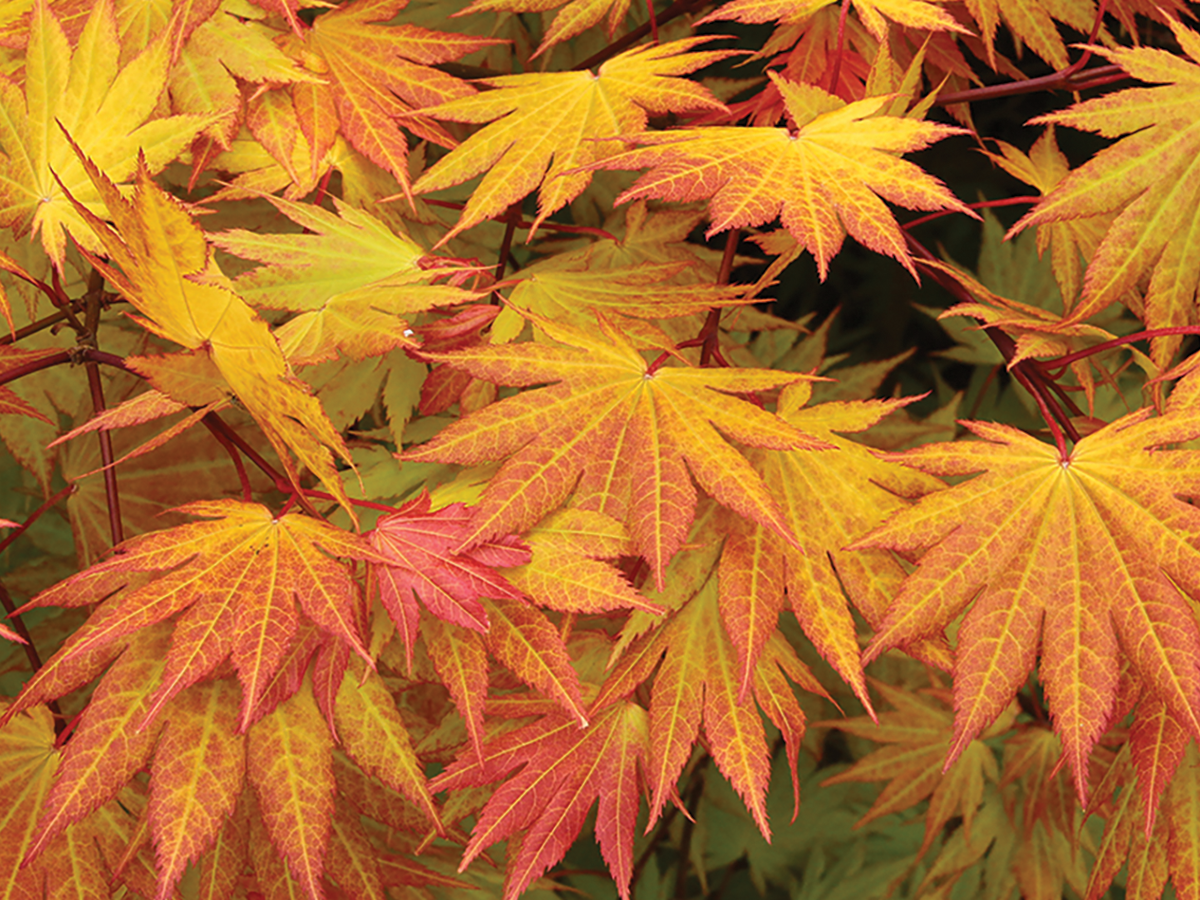 Muck Boots
---
Muckster Lite Clog
Introducing an innovative one-piece clog from The Original Muck Boot Co. The Muckster Lite Clog is 50% lighter, offers independently verified SRC-rated slip-resistant traction, and provides excellent support and comfort for all-day wear. The Muckster Lite Clog is built from a high-performance lightweight foam called Bio Lite, which is ultra-durable and easy to clean. The entire clog is constructed from Bio Lite, which is more eco-friendly than many other injection-molded foams on the market. The Muckster Lite offers a lighter footprint for your feet and the planet.
Price: $65.00 for floral print; $60.00 for basic colors
Source: muckbootcompany.com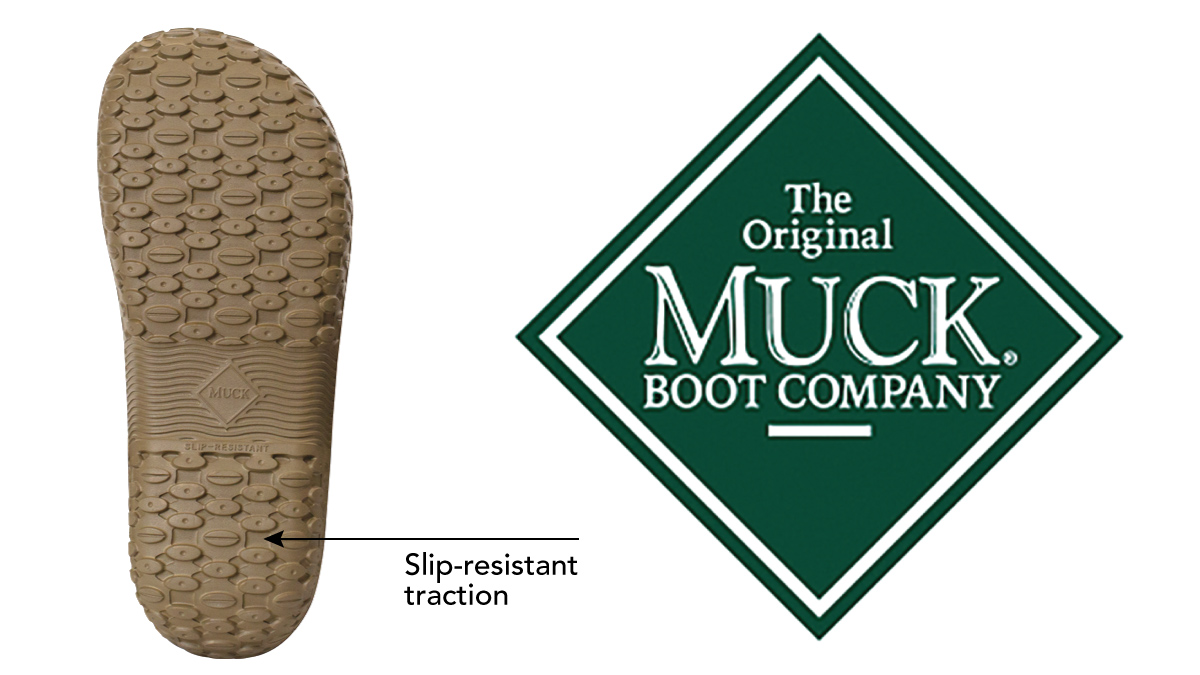 Rent Mason Bees
---
Pollinate Your Yard, Enrich Your Habitat, and Help Solitary Bees
Mason bees are fast becoming the new bees to host in your yard. Known as the stingless bees, they are nonaggressive and gentle. When you join our Solitary Bee Team as a host, you release bees and rent nesting blocks. Renting a kit from Rent Mason Bees gives gardeners the benefits of pollination without having to do the annual maintenance work because we do all the cleaning and winter storage. Visit our website to learn more.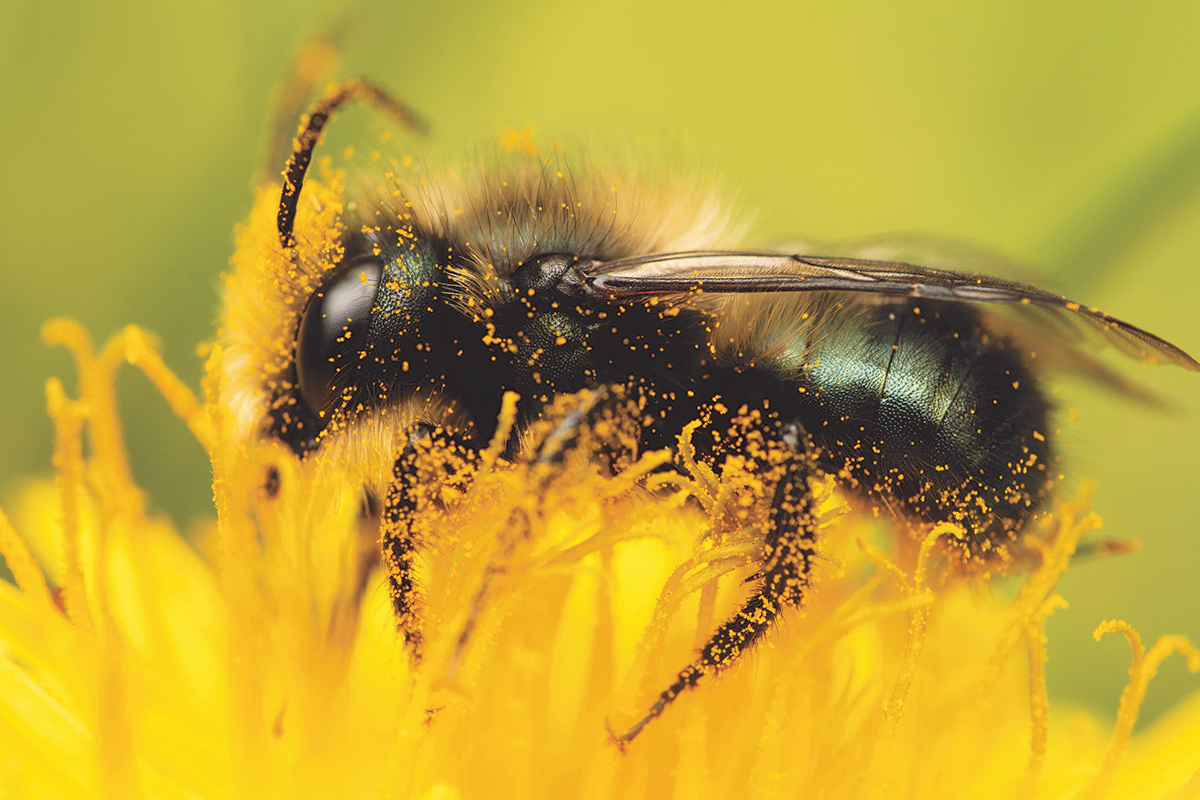 Belly Floppers. They belly flop onto blossoms and get pollen all over their bodies.
Incredible Pollinators. With their bodies covered in pollen, they pollinate 95% of the flowers they land on—over 2,000 flowers a day.
Solitary Bees. Mason bees live and work alone. They forage for their own food and find their own nest, and all females lay their own eggs. This makes them docile and nonaggressive.
Mason Bee Kit. Includes mason bee house, nesting block, bag of clay, pollinator flower seeds, and 50 to 60 mason bee cocoons.
Price: $75
Source: rentmasonbees.com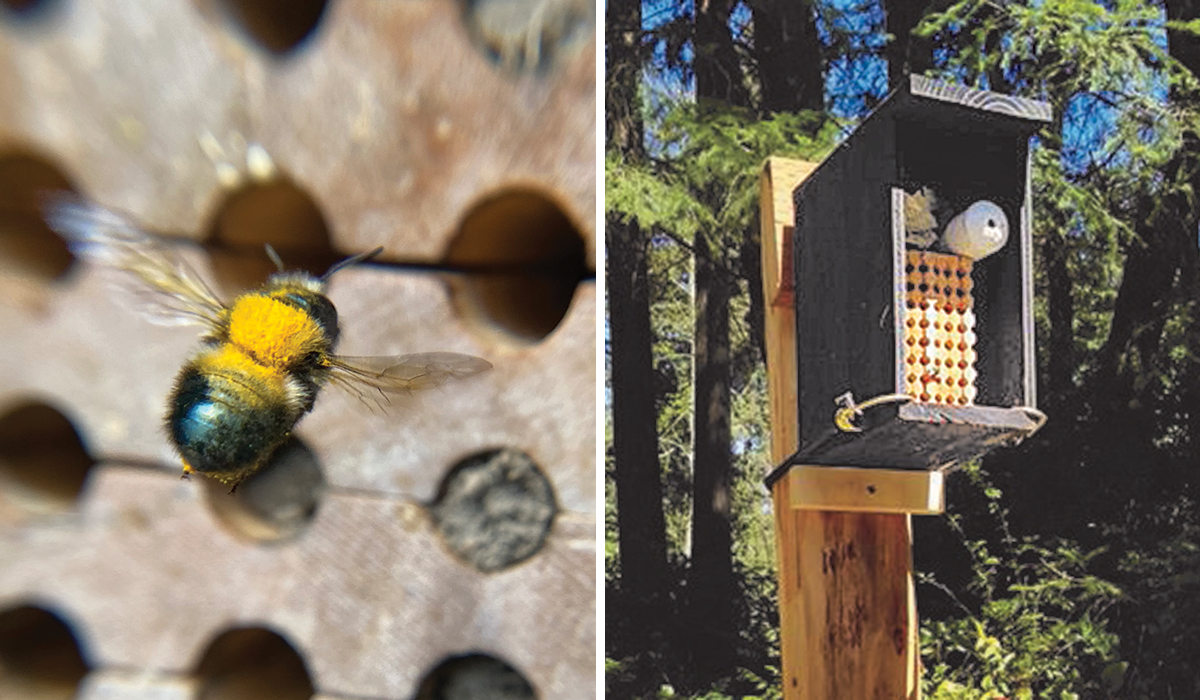 Garden Artisans
---
Because the garden is your canvas
Add elegance and charm to your garden with a Classic Garden Elements garden structure finely crafted from galvanized steel, powder-coated to perfection, and made to last. From refined arbors, obelisks, and trellises to grand gazebos and pavilions, your dream garden awaits.
Kiftsgate Gazebo
8 feet 2 inches in diameter—special order only (with Charleston Rose Pillar in foreground)
Price: $6,776
Source: gardenartisans.com/products/garden-structures/kiftsgate-gazebo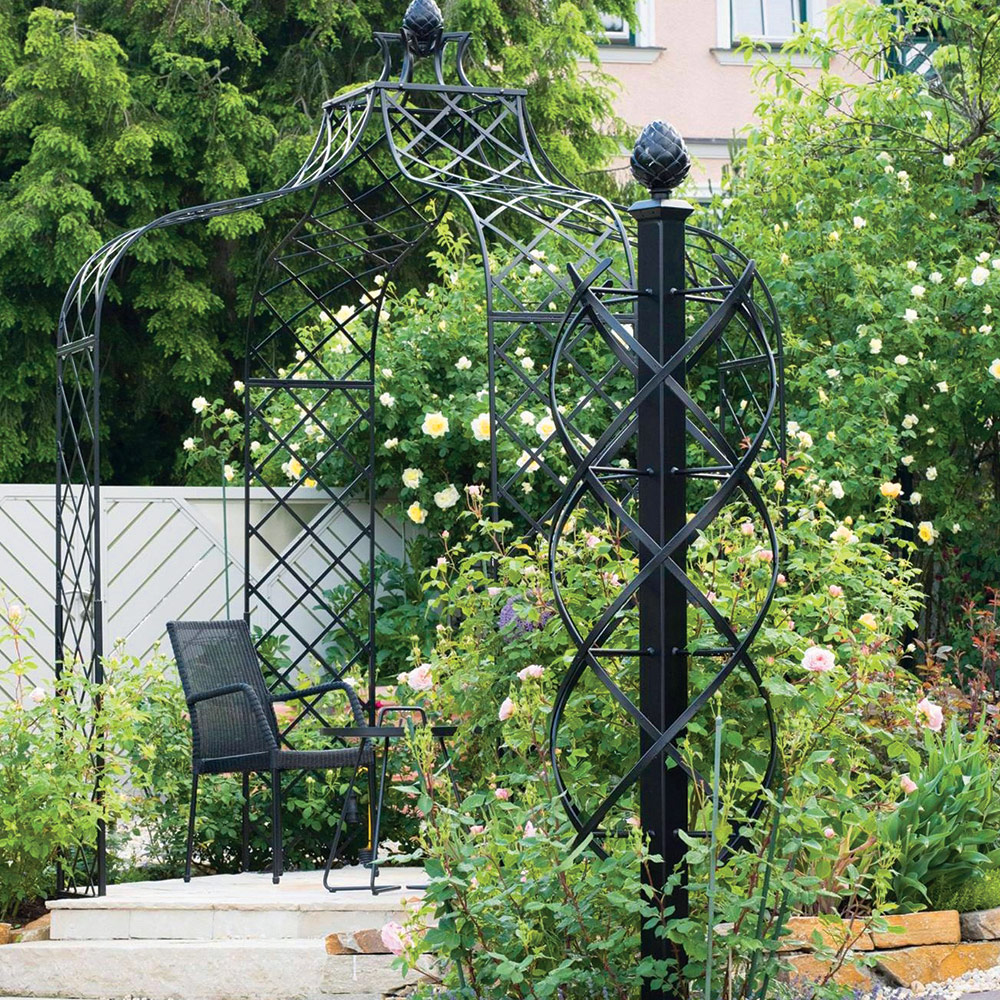 Find just the right planter to suit your needs in fiberglass, resin, stone, wrought iron, aluminum, or hand-crafted copper, including self-watering, weatherproof, wall, and hanging-basket styles.
Sevda 12-inch Pure Copper Planters
Available in three striking finishes
Price: $279
Source: gardenartisans.com/products/planters/sevda-copper-sphere-planter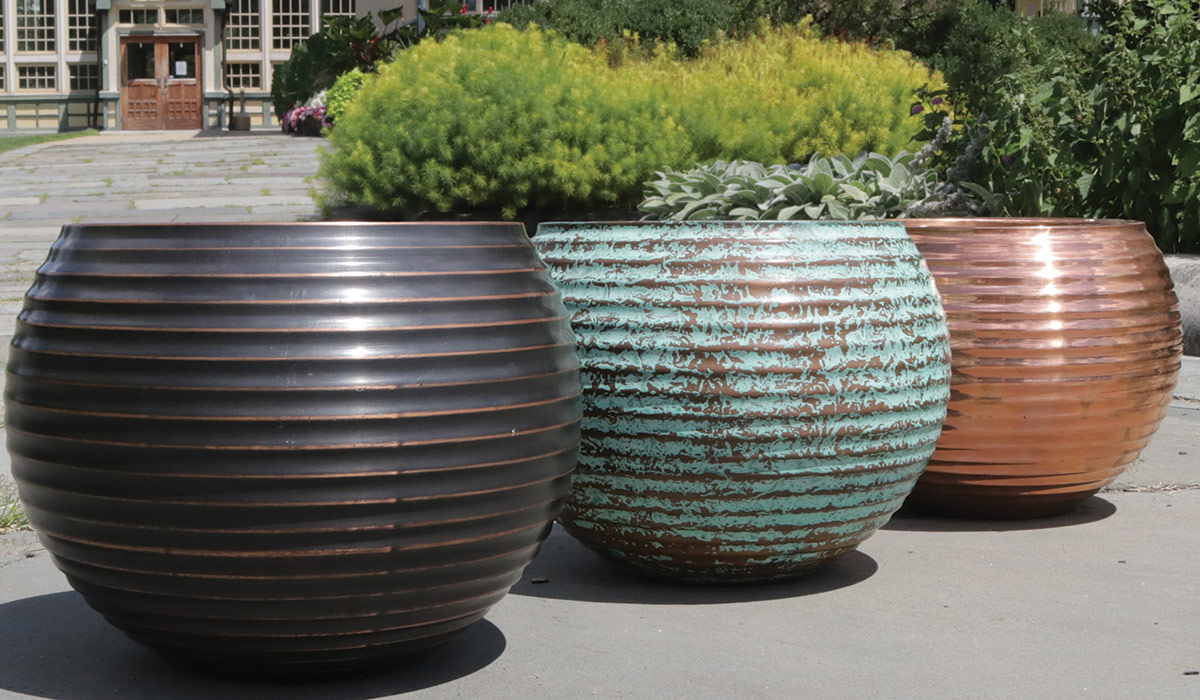 Unique accents lend a personal touch to your garden. Choose from a curated collection of exquisite garden decor.
Ginkgo Copper Wind Spinner
Price: $439
Source: gardenartisans.com/products/garden-decor/ginkgo-copper-wind-spinner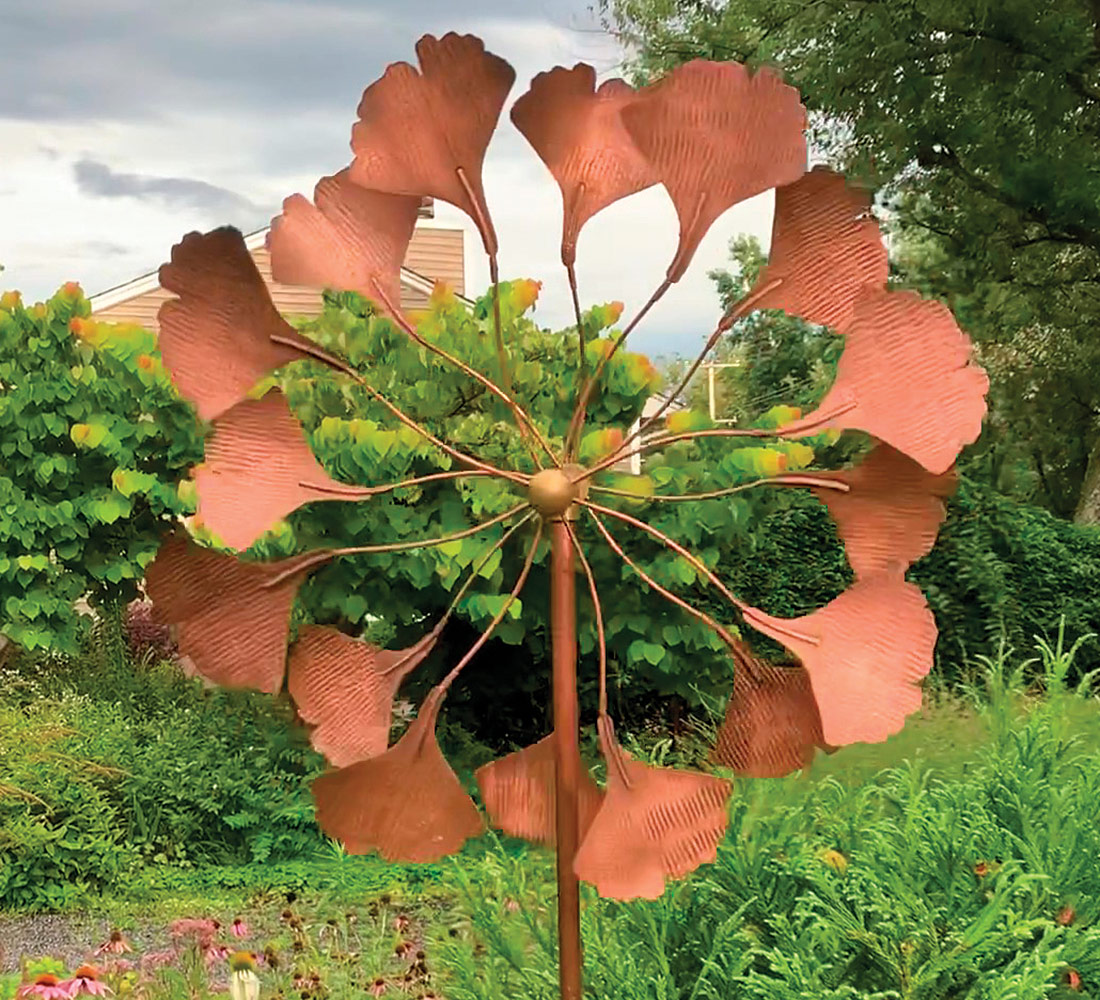 Hartley Botanic
---
Why Hartley
Unrivaled. Unparalleled. Unique. Hartley Botanic is one of England's oldest and most respected Greenhouse manufacturers, with an increasingly large following in the US and Canada. The business is known for the beauty, enduring strength, and quality of its handmade structures. With decades of knowledge and experience, Hartley Botanic has been crafting their incomparable range for more than 80 years, at their creative hub in Greenfield, England.
The manufacturer prides itself on five pillars of service, which sets it apart.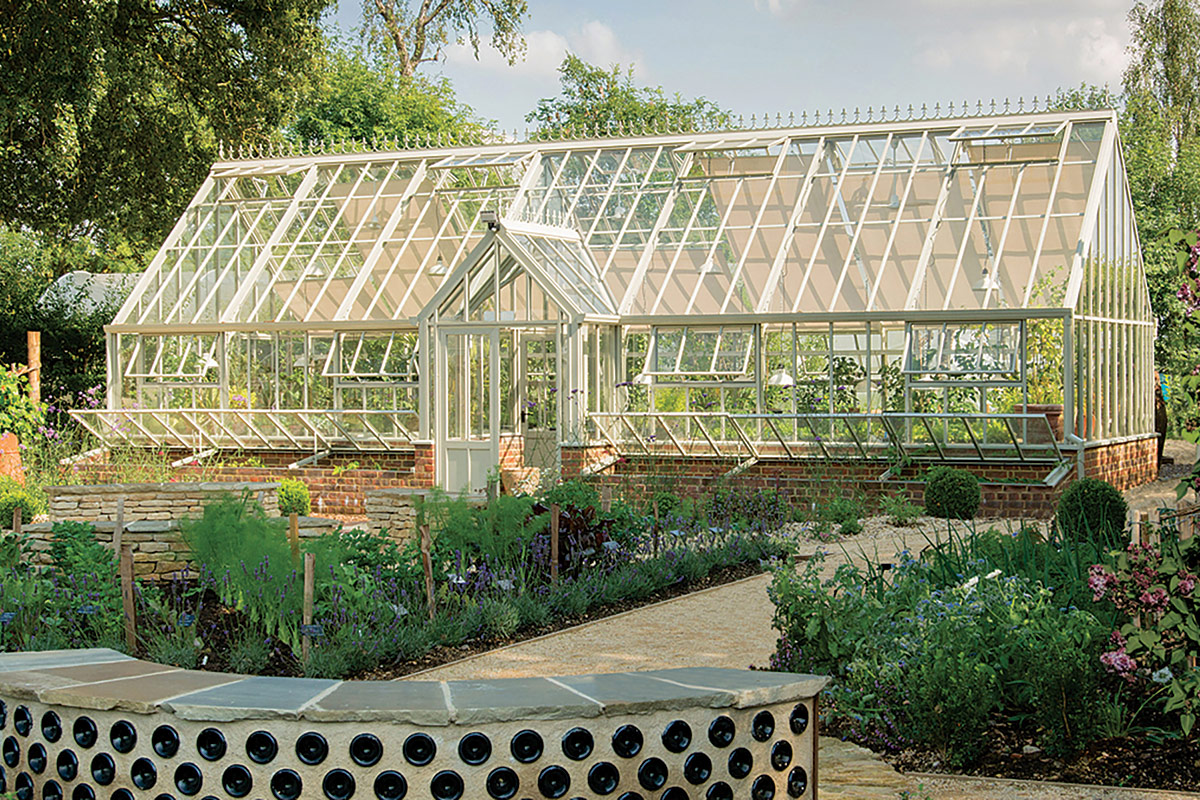 Beauty and Elegance
The incomparable range of stylish and elegant structures means Hartley Botanic can create designs that are distinctive and unique. The Victorian, Heritage, and Modern Glasshouse ranges mean that customers don't have to look elsewhere to find the widest range of beautiful, high-quality Glasshouses.
Structurally Superior
Every Hartley Botanic Glasshouse is handmade in the north of England to the customer's exact requirements. It is made of the finest materials with unparalleled durability, safety, and beauty. All sections have a structural purpose. Hartley Botanic never takes shortcuts by "sticking" aluminum to glass for aesthetic reasons. The company is so confident of the structural integrity of their Greenhouses that they offer a 30-year lifetime guarantee.
A Reputation Beyond Compare
Hartley Botanic's brand heritage and reputation have been built on trust for over 80 years. Hartley Botanic has earned a reputation for crafting the finest Glasshouses and Greenhouses money can buy through the very highest standards of hard-won experience, craftsmanship, and service.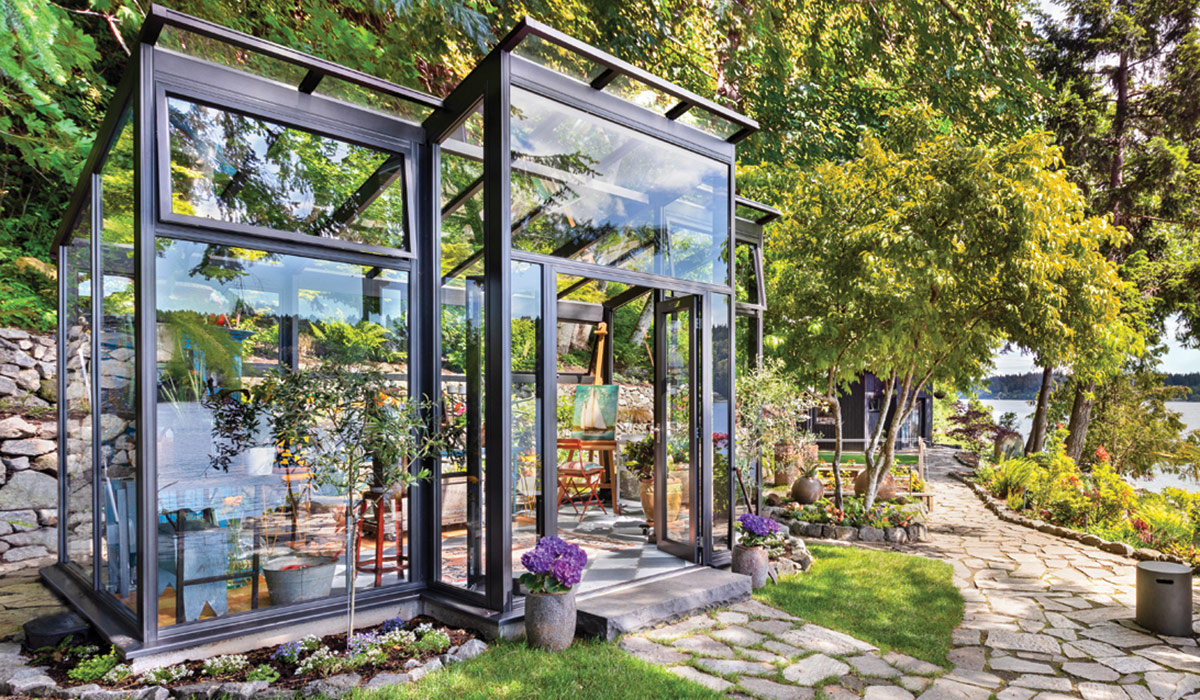 Unrivaled Knowledge and Expertise
With a wealth of knowledge and expertise built into every Hartley Botanic Glasshouse, generations of customers have put their trust in the hands of the manufacturer's expert, veteran, highly skilled craftsmen. Hartley Botanic creates Glasshouses of distinction from decades of knowledge and care.
Exceptional Delivery of Service
Once an order has been handmade to the customer's personal requirements and Hartley Botanic's exacting standards, the delivery and installation will be exceptional. The proud team at Hartley Botanic are there to ensure that the process runs smoothly, providing customers with the information they need to keep them up to date throughout.
Contact the Hartley Team
Every Hartley Botanic Glasshouse is handmade to order, so for customers looking for structures designed perfectly to suit personal interests, lifestyles and tastes, the possibilities really are endless. Visit hartley-botanic.com or call 781 933 1993 for more information.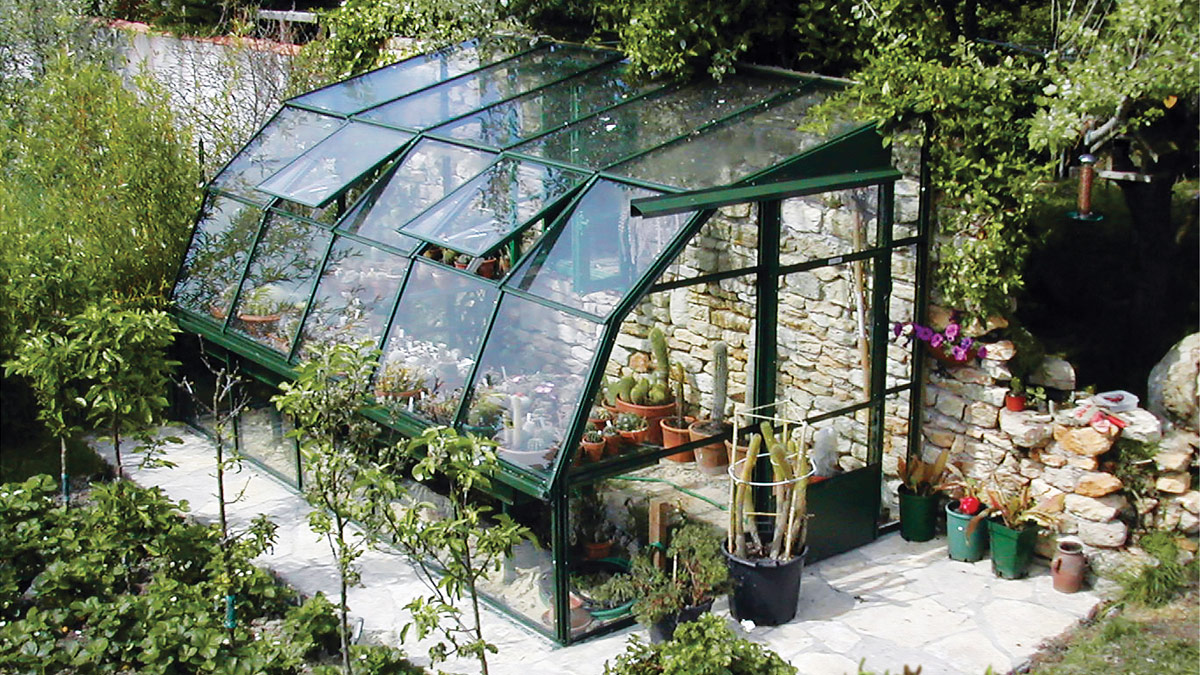 Phyllom BioProducts
---
Natural. Effective. Targeted.
Discovered and developed by a team of experts over a span of 15 years, Phyllom BioProducts' patented strain of Bacillus thuringiensis (Bt) is the first bio insecticide powerful enough to effectively control susceptible beetles, weevils, borers and grubs. And unlike the chemical products, Phyllom's line of products do not pose a risk to non-target beneficial insects such as earthworms and lady bugs nor to pollinators such as bees and butterflies. The New Standard for High Performance & Safety. You can now achieve a high level of control like the chemical insecticides without doing harm to the natural ecosystem in your yard.
Target the Pest, Not the Rest®
Targeted insect pests include: Scarab Beetle grubs and adults such as Japanese Beetle, Asiatic Garden Beetle, European Chafer, Rose Chafer, May or June Beetle, Northern Masked Chafer, Southern Masked Chafer, Black Turfgrass Ataenius, Green June Beetle, Oriental Beetle, Leaf Beetles such as Rice and Alder Leaf, Weevils such as Annual Bluegrass, Sweet Potato, Pepper, Pecan, Citrus / Strawberry Root and other Root Weevils, Flea Beetle, Borers such as Emerald Ash Borer, Gold Spotted Oak Borer and Soap Berry Borer, and Darkling Beetles.
grubGONE!® G
For organic lawn care. This easy to apply granule is highly effective in controlling all types of scarab beetle grubs (such as Chafers and Japanese Beetles), billbugs and bluegrass weevils in lawns without harming homeowners, pets, pollinators, earthworms or birds and does not contaminate the water table nor riparian areas such as streams, ponds and lakes. The only Non-Chemical that Effectively Controls Turf Grubs, Spring through Fall: not only effective against 1st instar grubs but also larger and hardier 2nd and 3rds. Thus, reducing populations of destructive grubs during Spring-Summer and helping to reduce secondary foraging in the Summer-Fall. More effective than GrubEx® without the toxicity to earthworms, fish and water invertebrate food chain. More cost effective and higher performing than Milky Spore® versus a wider variety of turf pests.
Price: $79.99 (10 lb. grubGONE!)
Source: beetlegone.com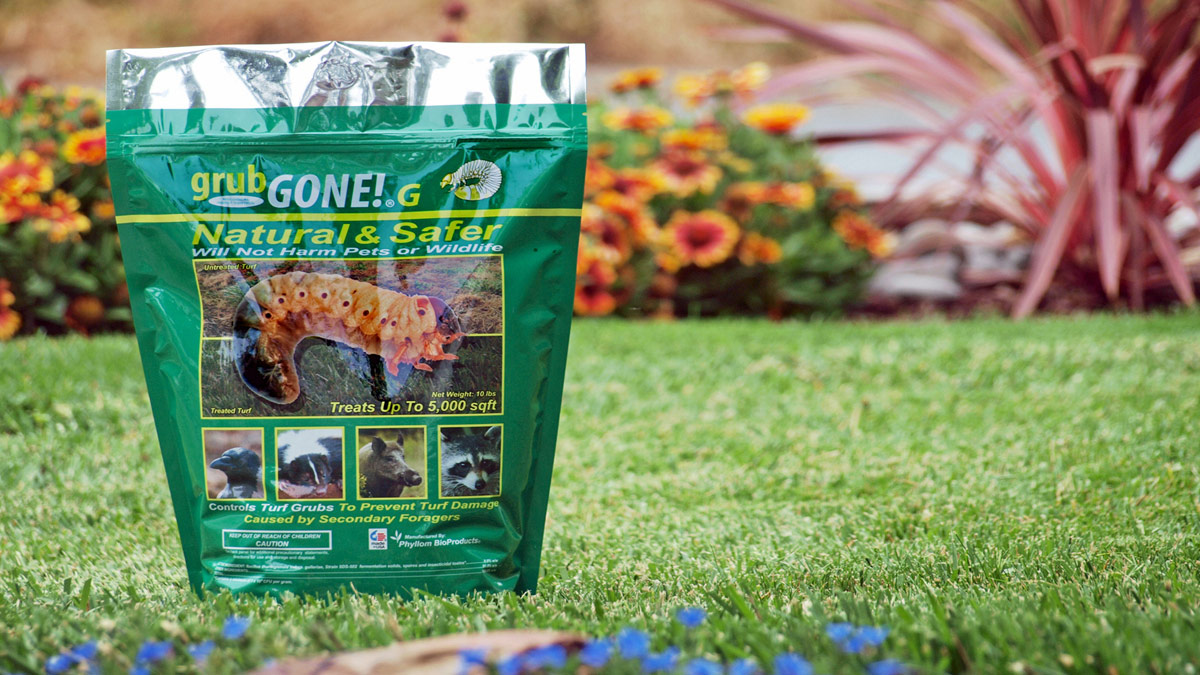 beetleGONE!® tlc
Spray for highly effective organic control of adult beetles, weevils and borers without harming bees, butterflies or ladybugs. Target the Pest, Not the Rest!® For organic gardening and production. Mix in water and spray on edible garden plants, ornamental plants, trees or turf. Product can also be mixed into or sprayed on potting or garden soil to control beetle grubs. With a zero-day prehavest interval you can treat for beetles and harvest your food the same day. And there are no label restrictions for use around bees or flowering plants; therefore, beetleGONE! can be safely used while pollinators are active. This is the only non-chemical spray product on the market that performs at a high level like the leading chemicals but is safe for homeowners and pollinators alike.
Price: $79.99 (1 lb. beetleGONE!)
Source: beetlegone.com