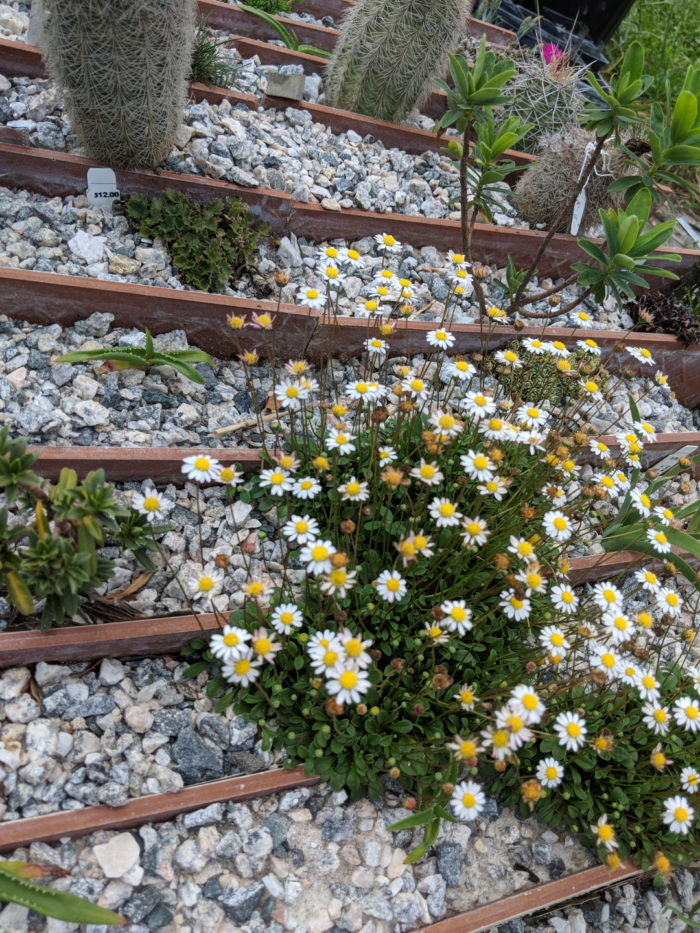 Crevice gardening is a bit of a trend among gardeners at the moment. A crevice garden is built by partially burying wide, flat pieces of stone vertically, like the pages of a book, and filling the crevices between them with a well-drained soil mix. Little plants tucked into the crevices have their roots guided deep by the rocks on either side, so they become impressively drought tolerant, and the well-drained soil mix ensures that plants that hate wetness never sit in soggy soil and rot.
Last fall, I wanted to build myself a crevice garden in my new home in coastal Virginia, but I didn't have easy access to the big flat stones I needed. And then I spied a couple of boxes of cheap flooring tiles on sale at the hardware store, and I got an idea.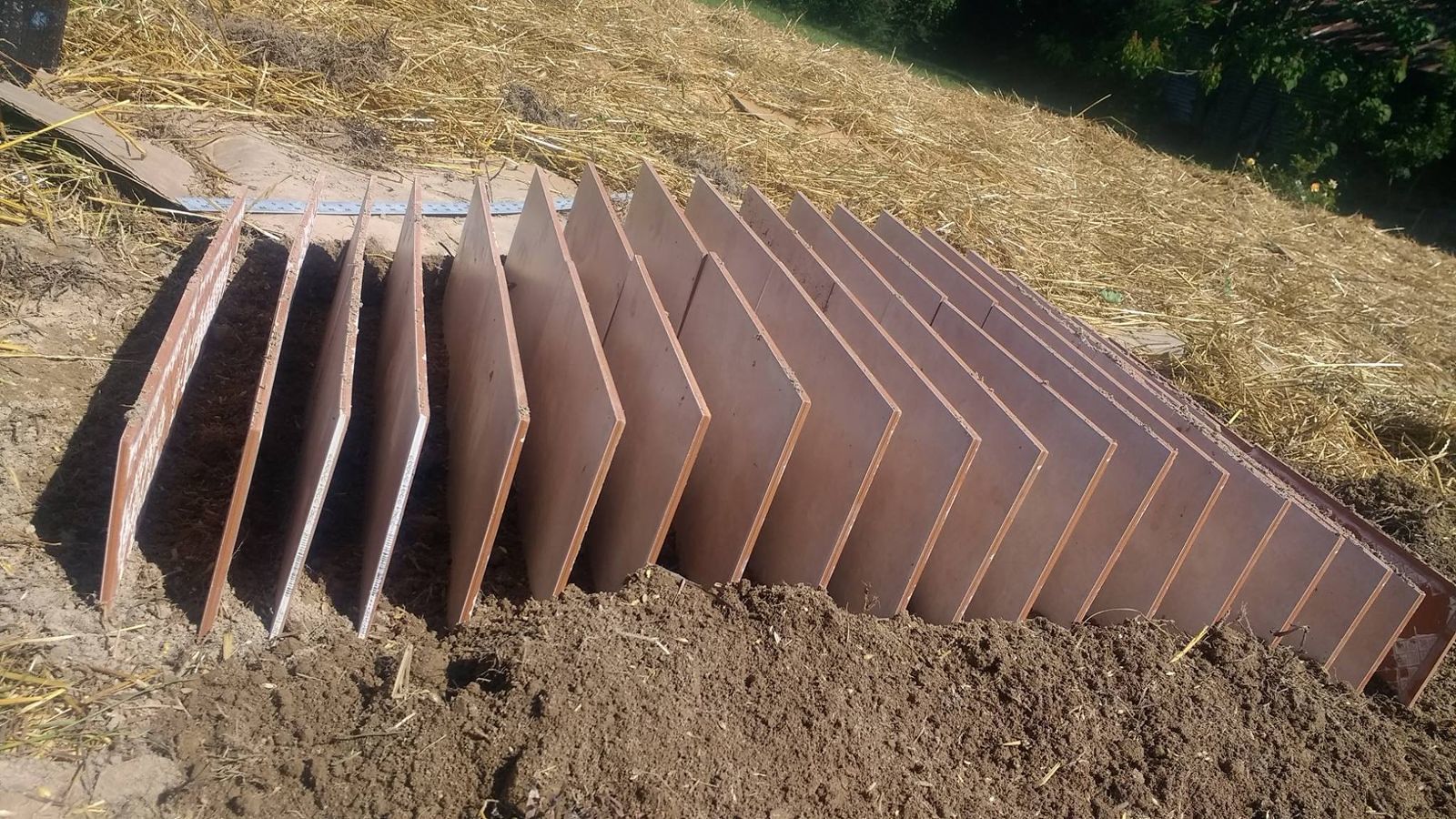 I placed the tiles vertically in the soil, burying the ones at the ends quite deep so that they could support the whole structure. The center ones were just deep enough to hold their place until I could fill the spaces in between with soil.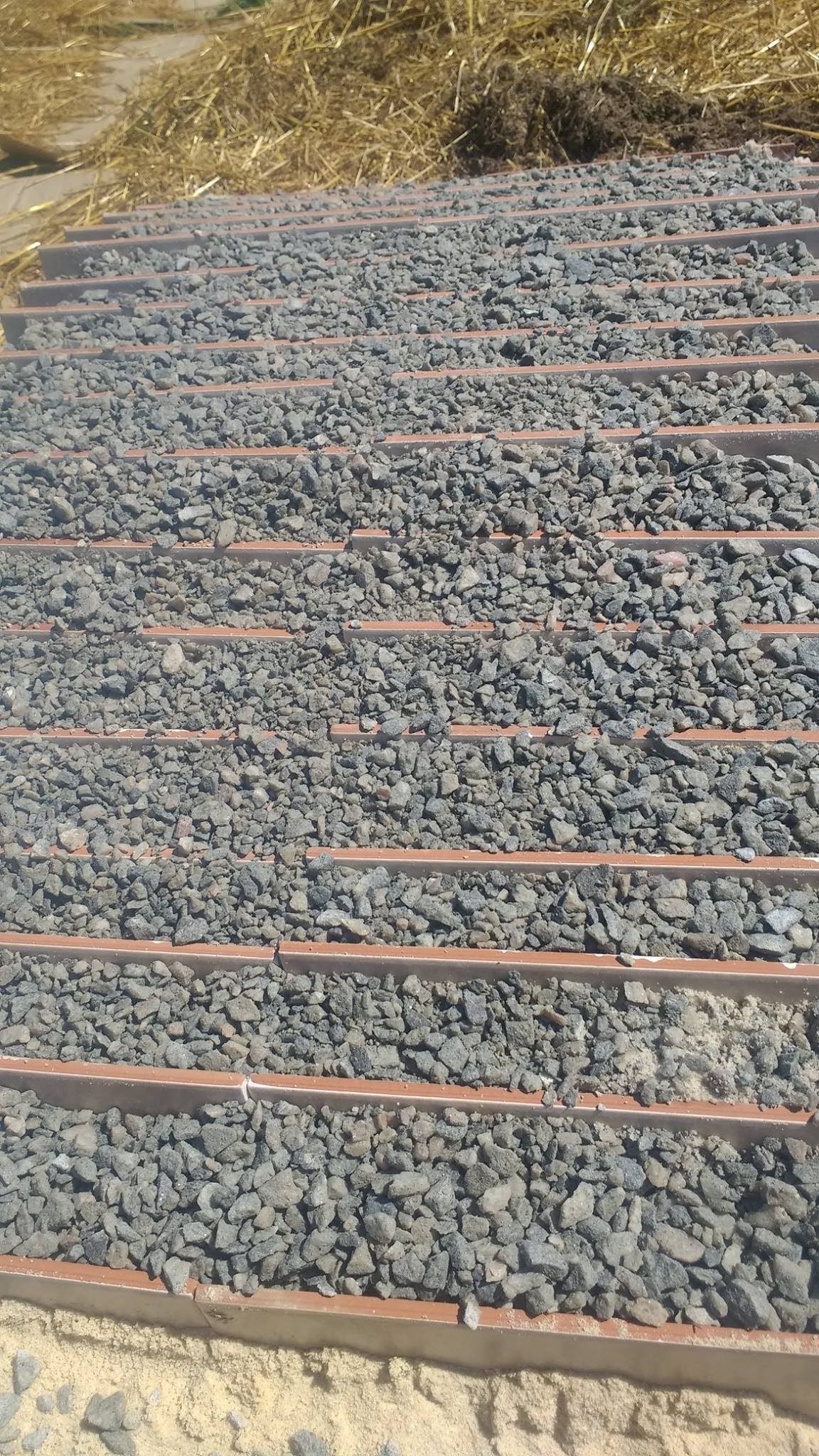 To finish the crevice garden, I filled in with a mixture of sand and gravel, then topped it with a layer of gravel mulch. Plants from dry climates get the good drainage they crave, while those that want more water can have their roots guided deep by the tiles to access the moist, native, clay soil below.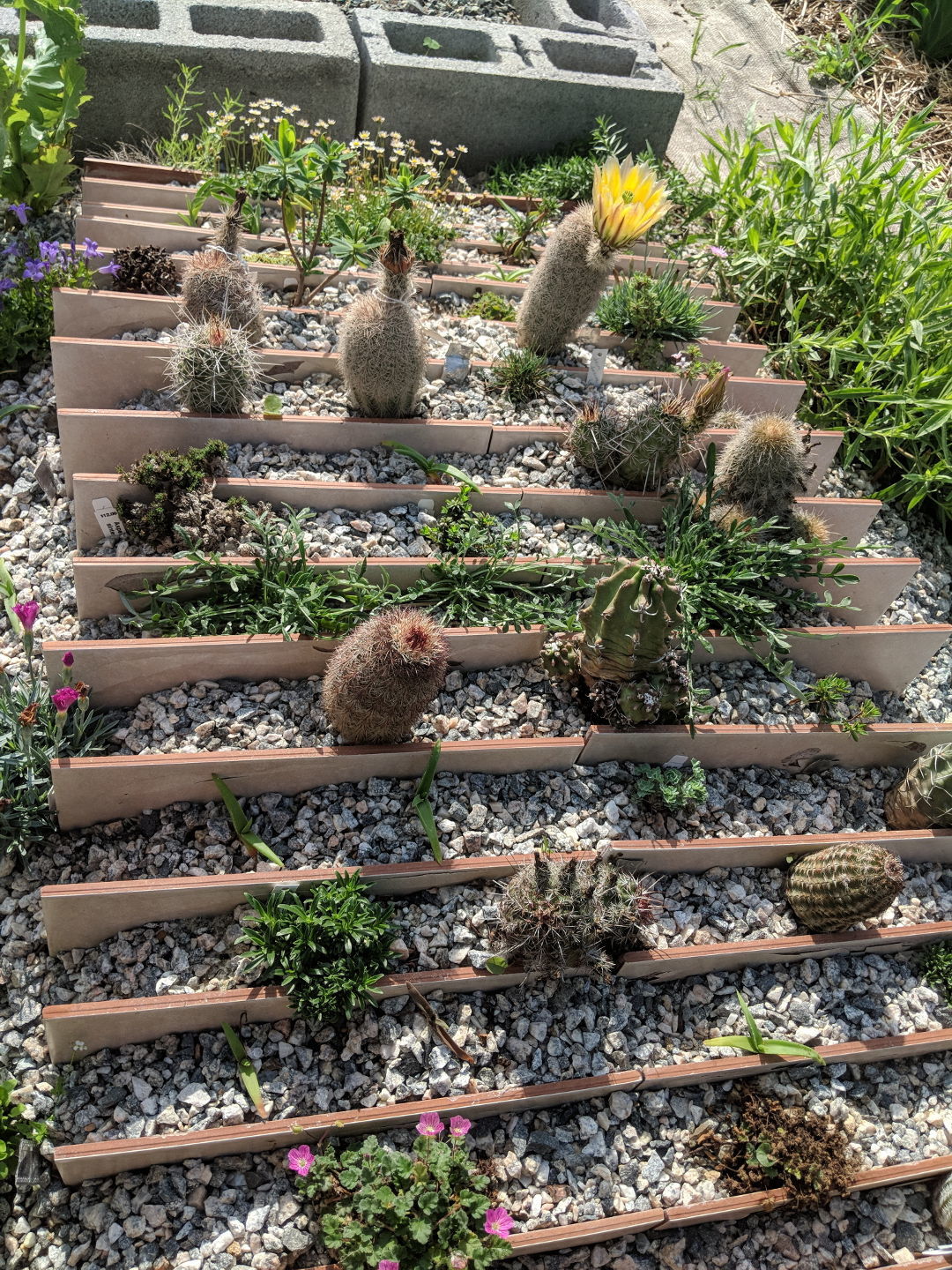 This spring, the planted crevice garden is filling in and plants are thriving! The soil mix has settled some; I should have waited to plant and topped it up with more sand and gravel, but otherwise it looks good.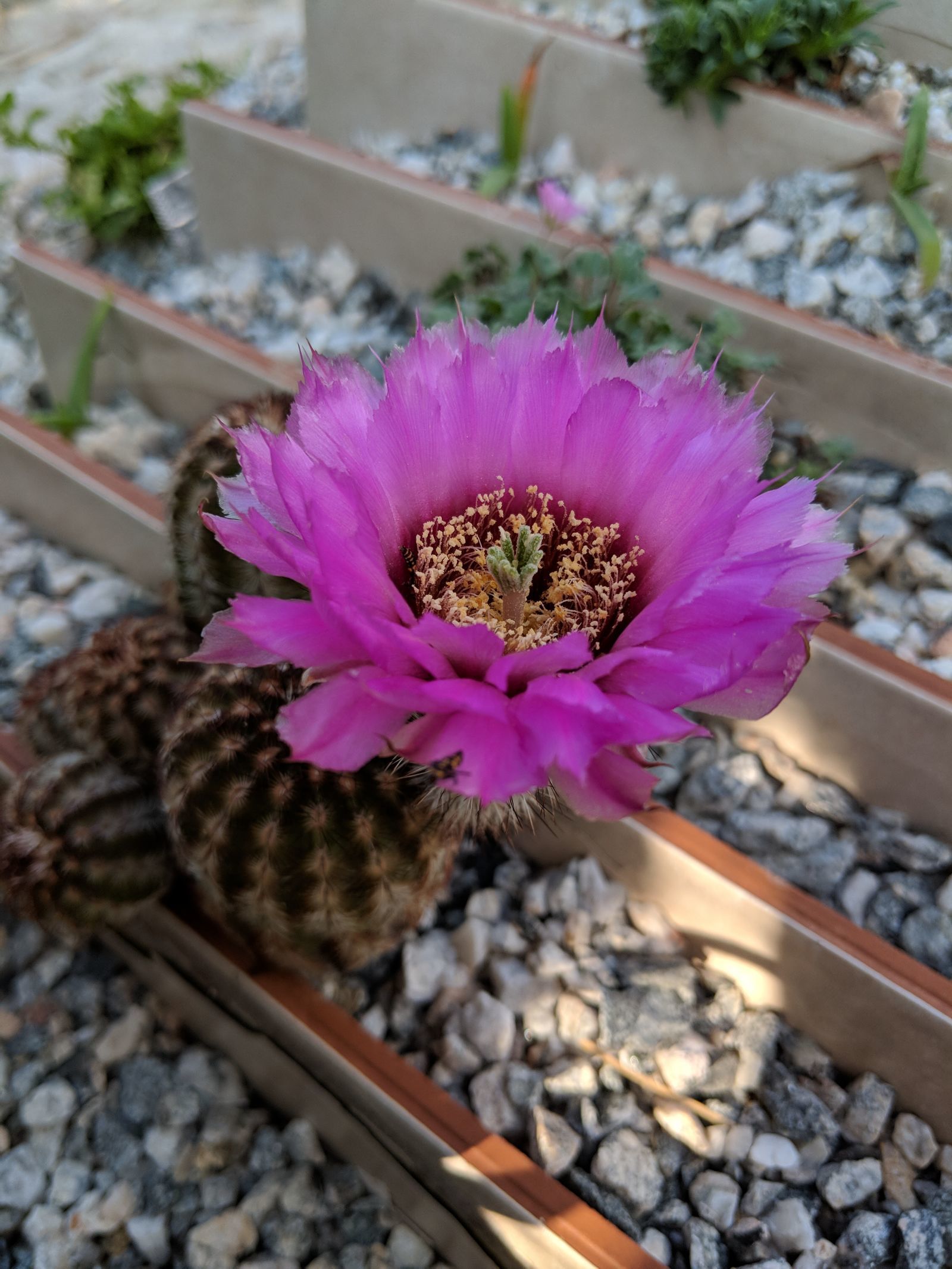 Echinocereus reichenbachii (hedgehog cactus, Zones 5–10) can take a lot of cold, but it hates sitting in soggy soil, which we have a lot of here in Virginia. It is thriving—and blooming—in the crevice garden.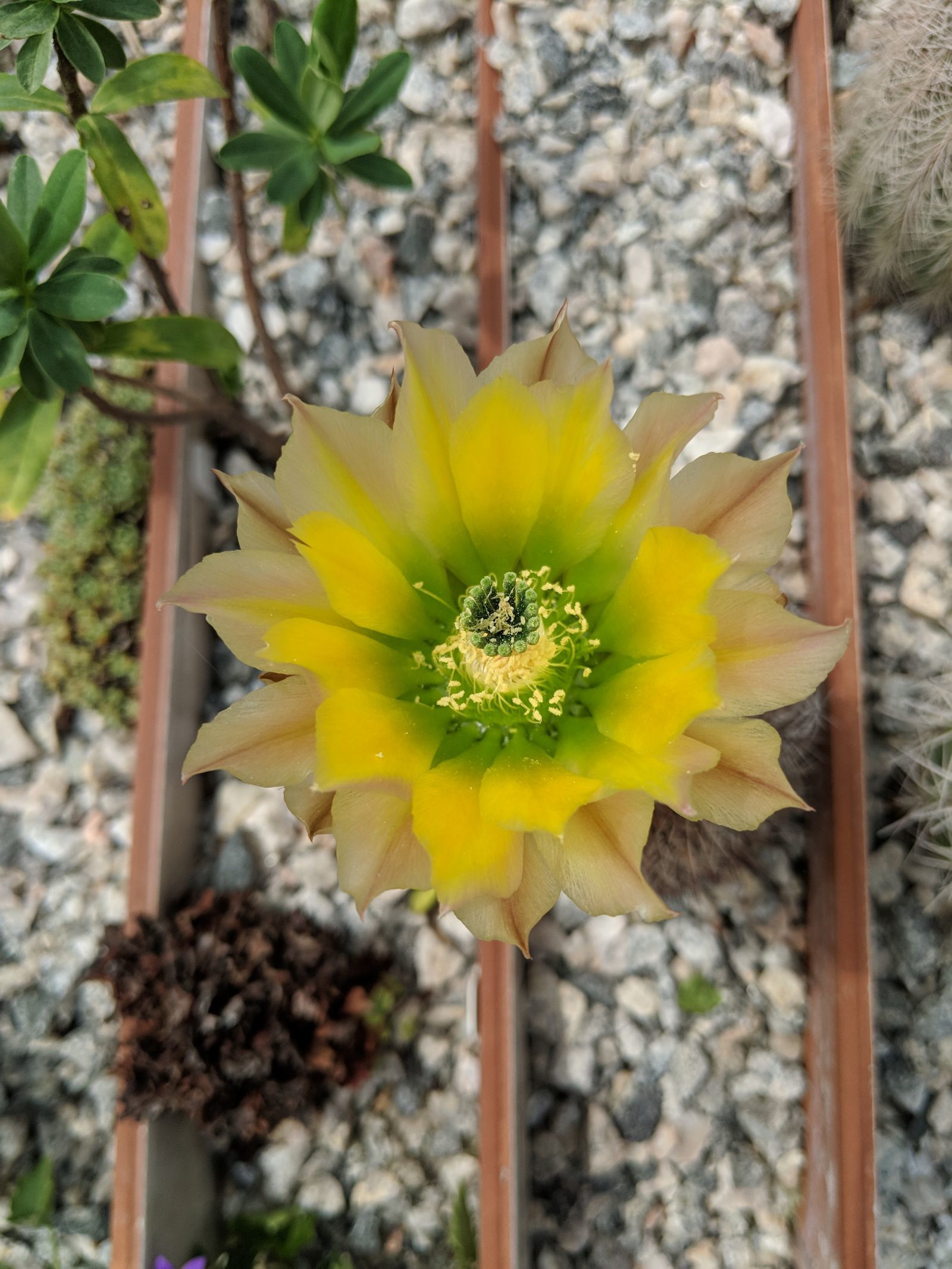 Echinocereus dasyacanthus (Texas rainbow cactus, Zones 6–10) is thriving as well. The flower is beautiful, and there's no need to worry about deer or rabbits nibbling on it!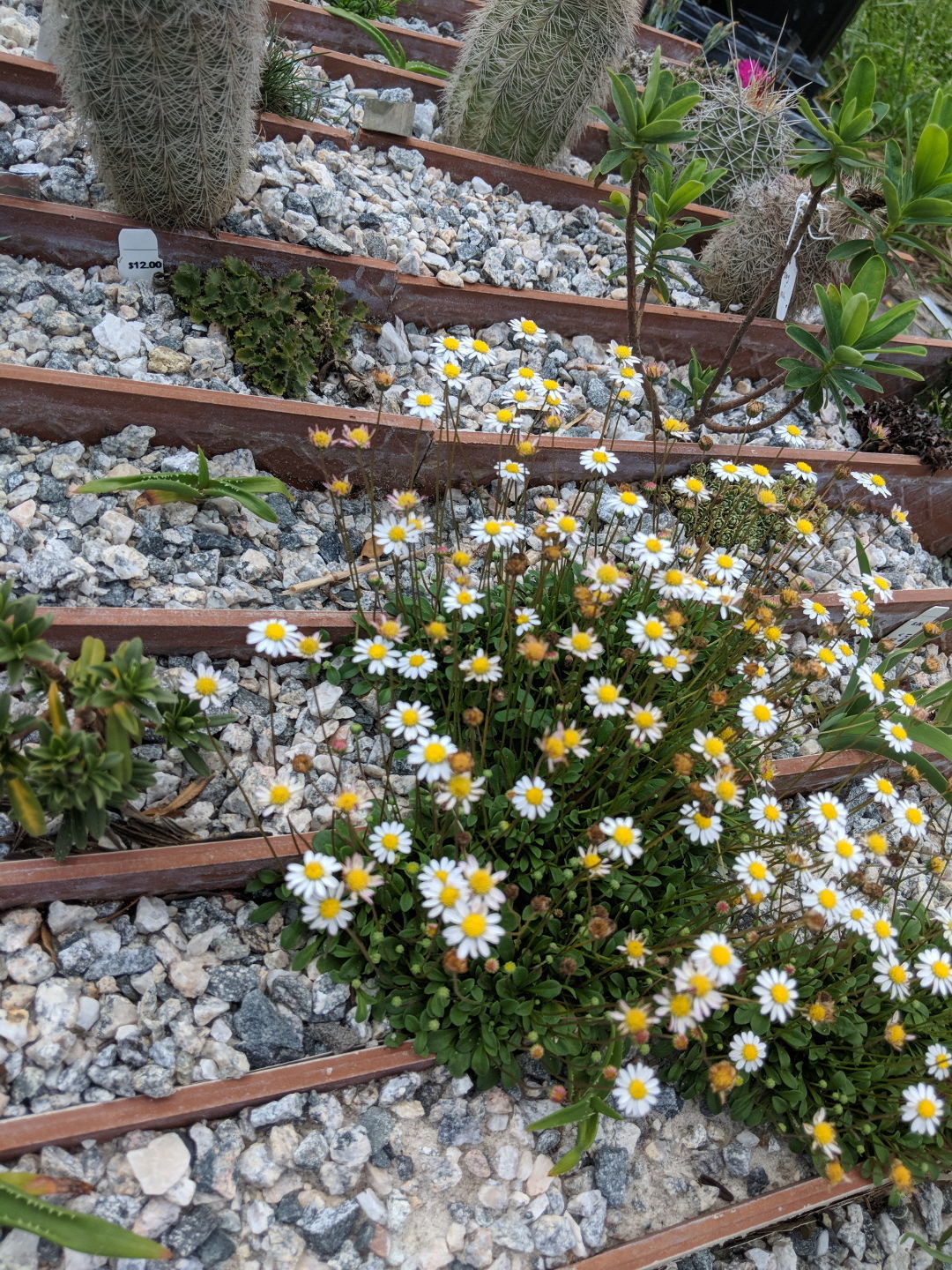 Belium minutum (miniature mat daisy, Zones 5–9) is covered with cute, tiny daisy flowers. I'm only afraid that it is so happy it might take over the entire garden!
Have a garden you'd like to share?
Have photos to share? We'd love to see your garden, a particular collection of plants you love, or a wonderful garden you had the chance to visit!
To submit, send 5-10 photos to [email protected] along with some information about the plants in the pictures and where you took the photos. We'd love to hear where you are located, how long you've been gardening, successes you are proud of, failures you learned from, hopes for the future, favorite plants, or funny stories from your garden.
If you want to send photos in separate emails to the GPOD email box that is just fine.
Have a mobile phone? Tag your photos on Facebook, Instagram or Twitter with #FineGardening!
You don't have to be a professional garden photographer – check out our garden photography tips!
Do you receive the GPOD by email yet? Sign up here.