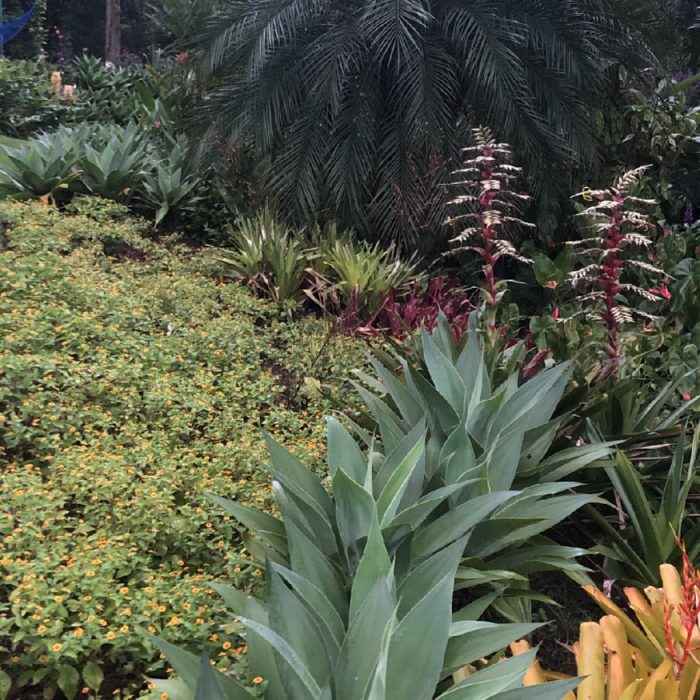 Today's GPOD photos come from Jimmy Bastian Pinto in Brazil.
I hope you and your families are all well and that the flowers in my garden will make you happier in those challenging times.
We had delicious rains and pleasant summer temperatures that made my tropical garden beautiful. Perhaps it was the inexplicable thaw in Antarctica that caused the abundance of rain.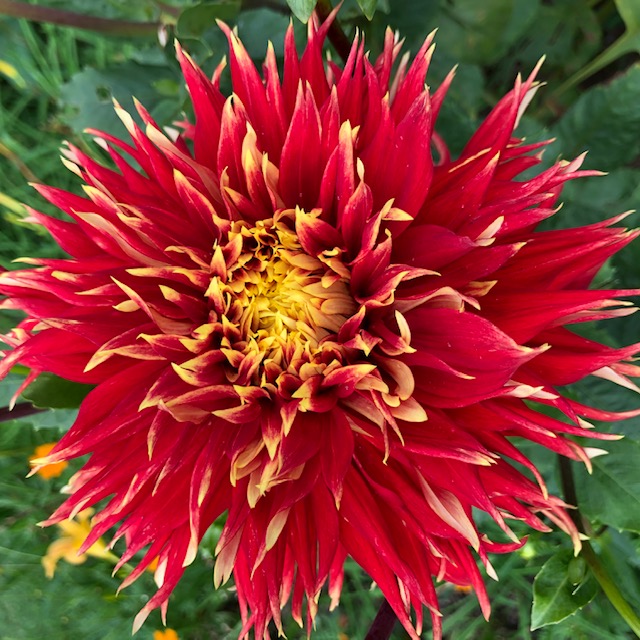 Dahlias add a dramatic flair to any garden, tropical or not!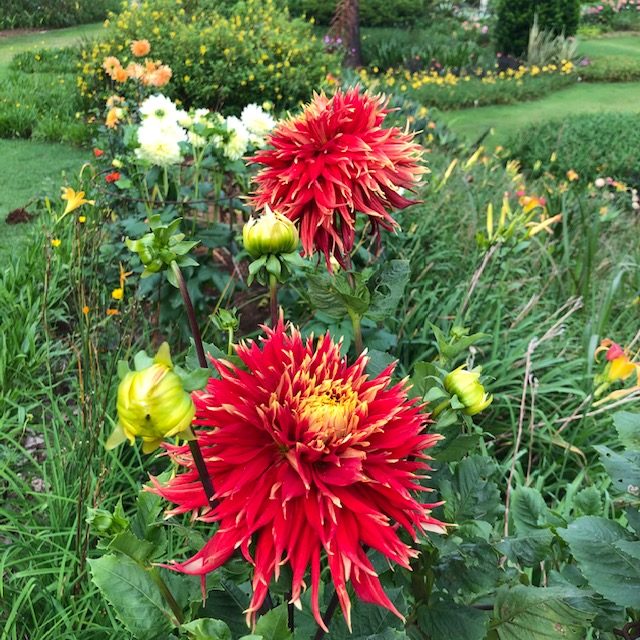 The wild ancestors of garden dahlias come from Mexico and Central America, but of course they thrive in many gardens as summer bulbs that are dug up and stored away from the cold for the winter.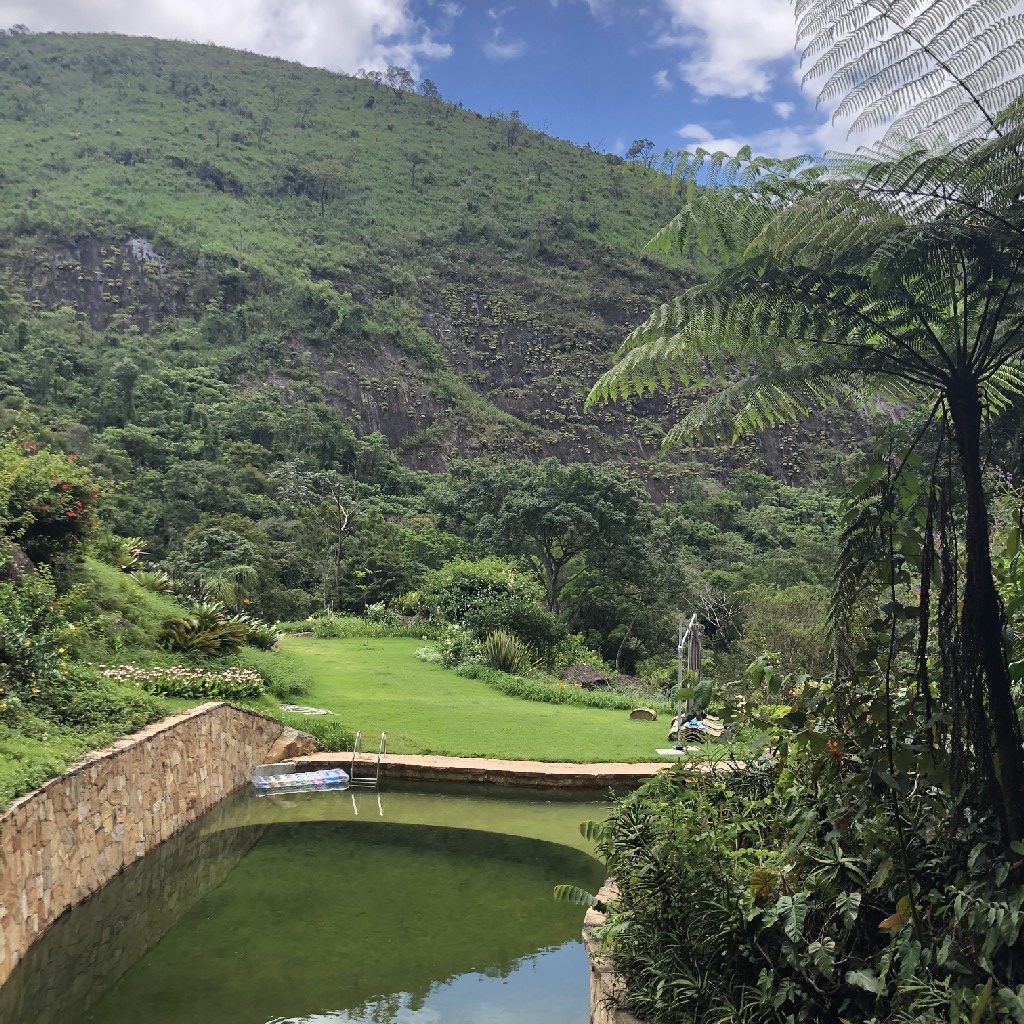 The lush Brazilian landscape makes a beautiful setting for this garden.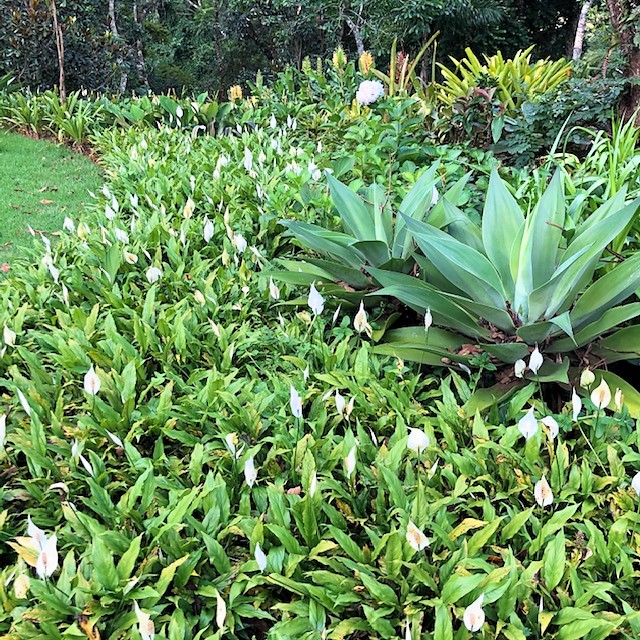 Plants in the genus Spathiphyllum (peace lilies, Zones 10–11 or as houseplants) make a great foreground with their beautiful oval pointed leaves and white flowers, some of which have an amazing perfume. I'm very fond of plants with a nice smell.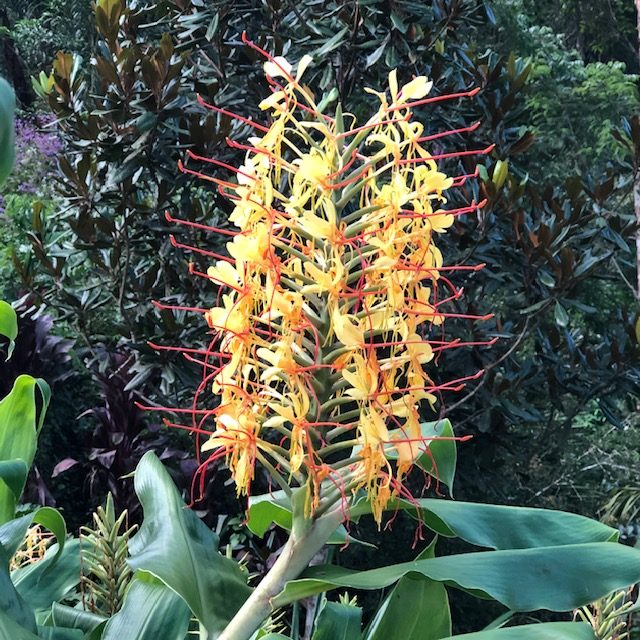 Hedychiums with arched stems are quite ornamental. They are from the family Zingiberaceae, cousins of ginger and native to tropical Asia. Hedychium densiflorum (Zones 7–10) has glowing orange flowers. Other species and varieties bloom in many colors, such as orange, salmon, cream, and white. Another nice species is Hedychium coronarium (Zones 7–10), which has glossy green leaves, a less showy flower, and a wonderful perfume. It forms beautiful massifs in swamps or riverbanks and can become invasive in tropical climates, but it's worth trying. Any country child in Brazil remembers picking such flowers to make cologne.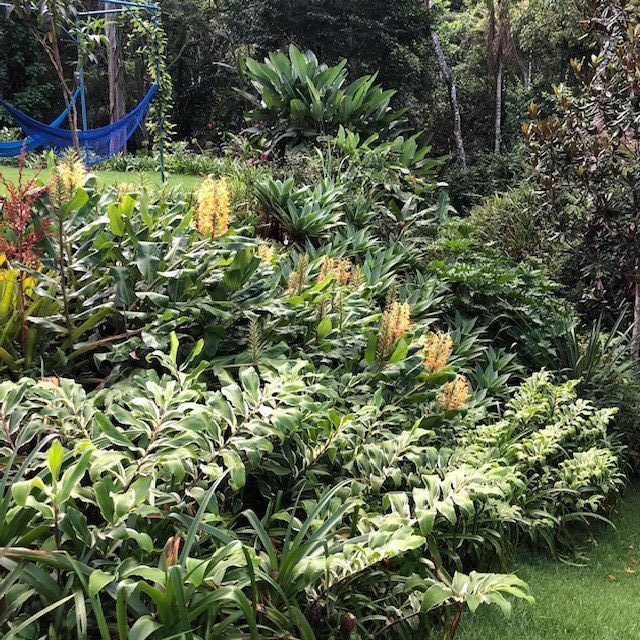 Orange hedychium flowers in the landscape.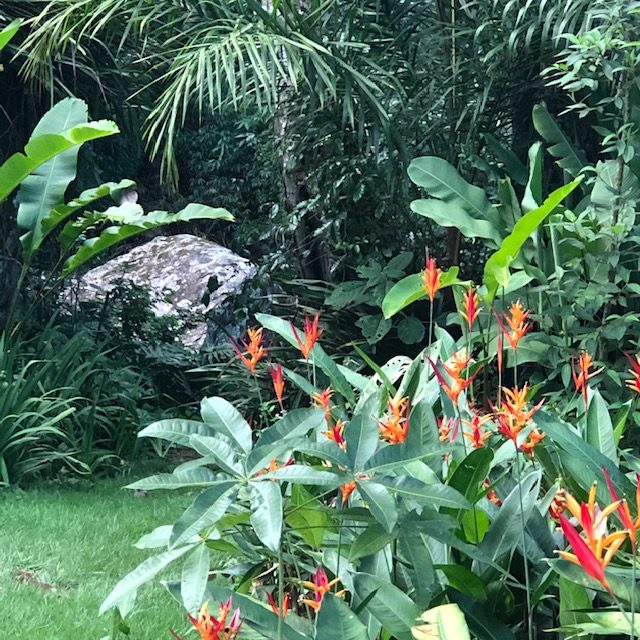 Heliconias have leaves that resemble those of the banana tree and reach 3 meters in height, giving structure and rhythm to the garden. The flowers are very decorative, reaching almost 1 meter, and they have spectacular shapes and intense colors (yellow, orange, and red). They are very durable both planted and in flower arrangements. They can be grown in the sun or in half-shade depending on the species. The most common and beautiful are Heliconia angusta, H. rostrata, and H. bihai.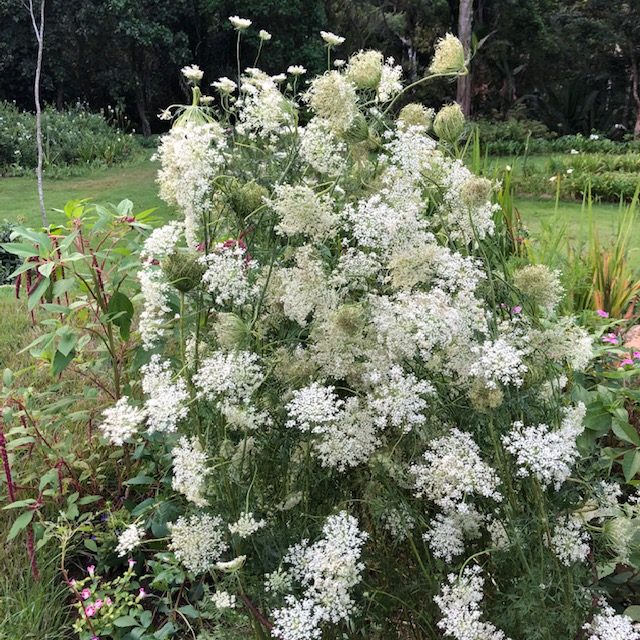 Queen Ann's lace (Daucus carota, Zones 3–9) flowering. Queen Ann's lace is actually the same species as the cultivated carrot but has jumped the fence and gone feral.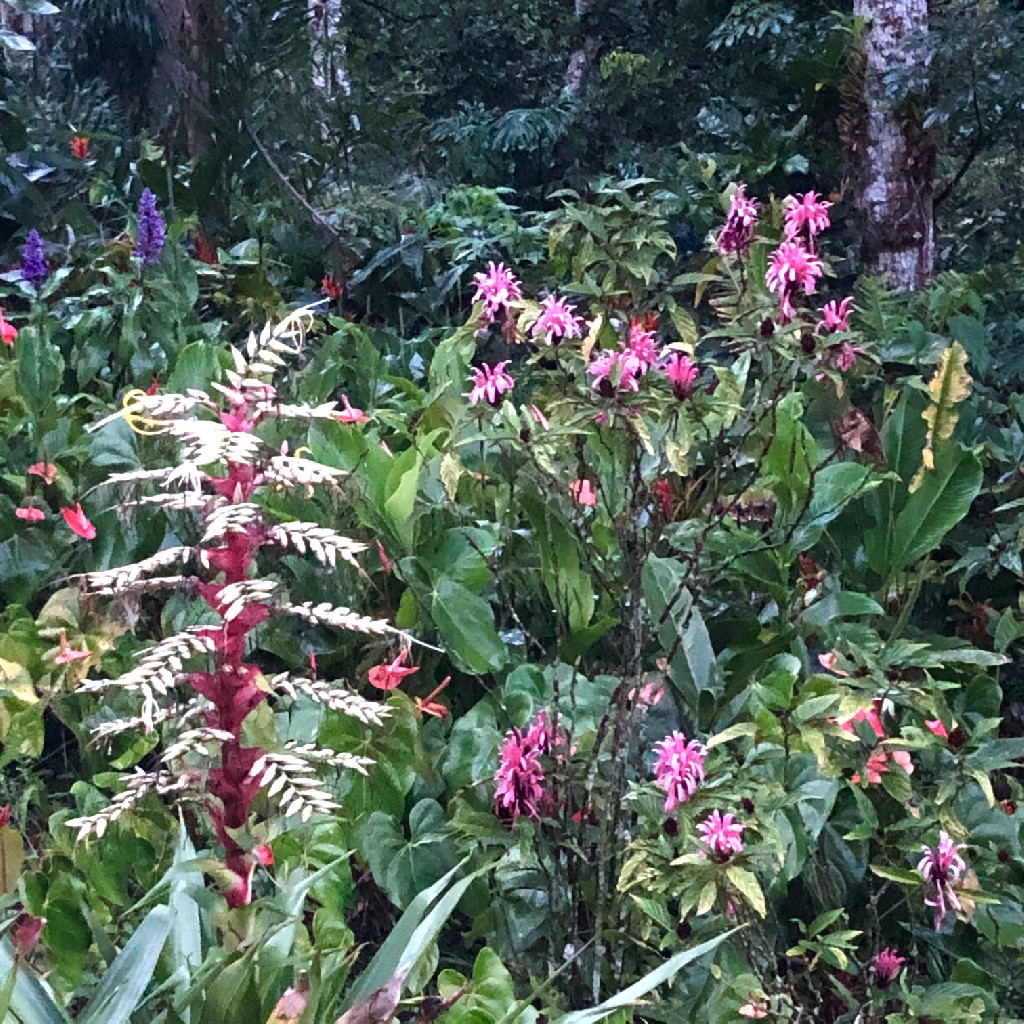 An abundance of tropical beauty.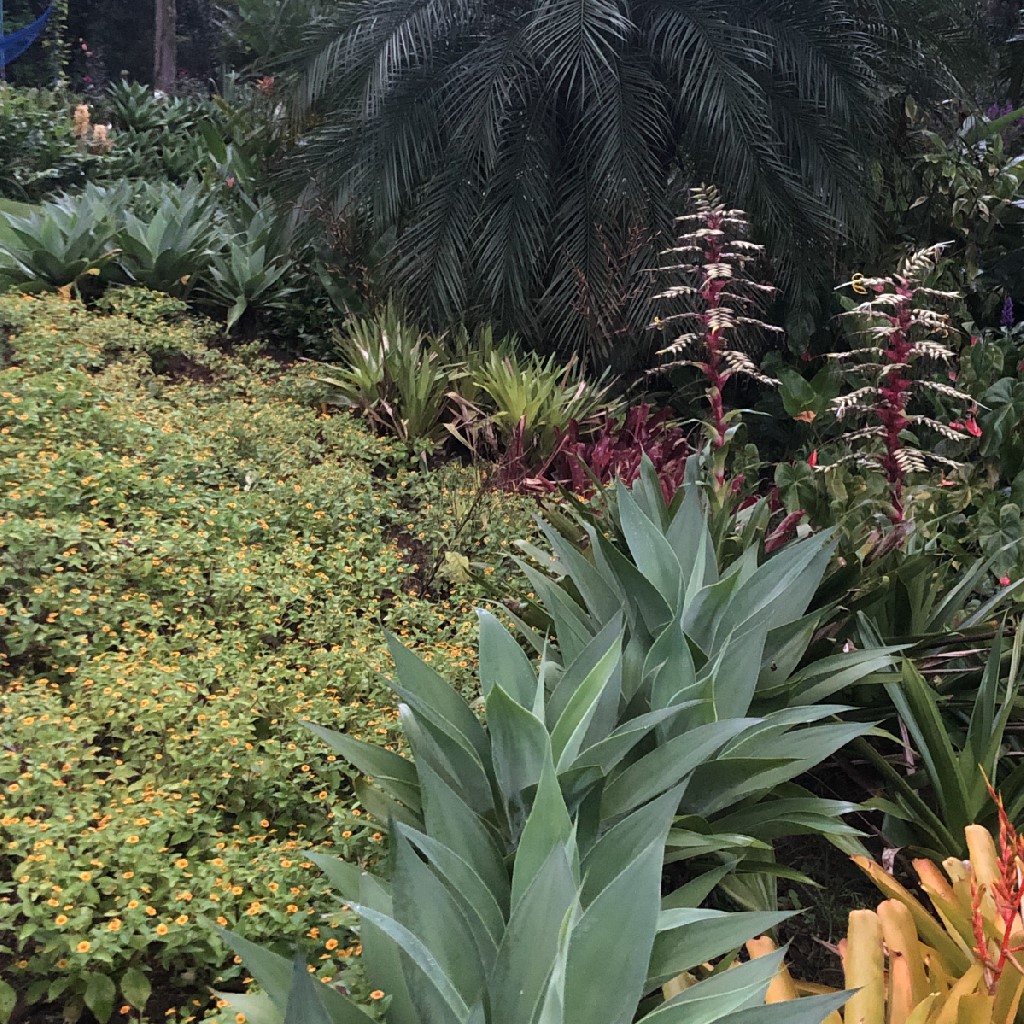 Agaves and flowering bromeliads create bold structure in the garden.
Have a garden you'd like to share?
Have photos to share? We'd love to see your garden, a particular collection of plants you love, or a wonderful garden you had the chance to visit!
To submit, send 5-10 photos to [email protected] along with some information about the plants in the pictures and where you took the photos. We'd love to hear where you are located, how long you've been gardening, successes you are proud of, failures you learned from, hopes for the future, favorite plants, or funny stories from your garden.
If you want to send photos in separate emails to the GPOD email box that is just fine.
Have a mobile phone? Tag your photos on Facebook, Instagram or Twitter with #FineGardening!
You don't have to be a professional garden photographer – check out our garden photography tips!
Do you receive the GPOD by email yet? Sign up here.