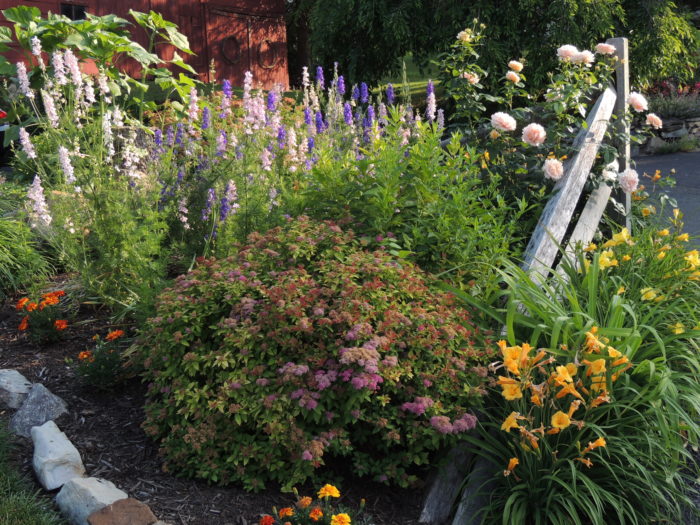 Today's photos are from Bonnie Pancoast in eastern Pennsylvania. We've visited Bonnie's garden many times before (refresh your memory HERE, HERE, HERE, HERE, and HERE), and it just keeps getting better and better.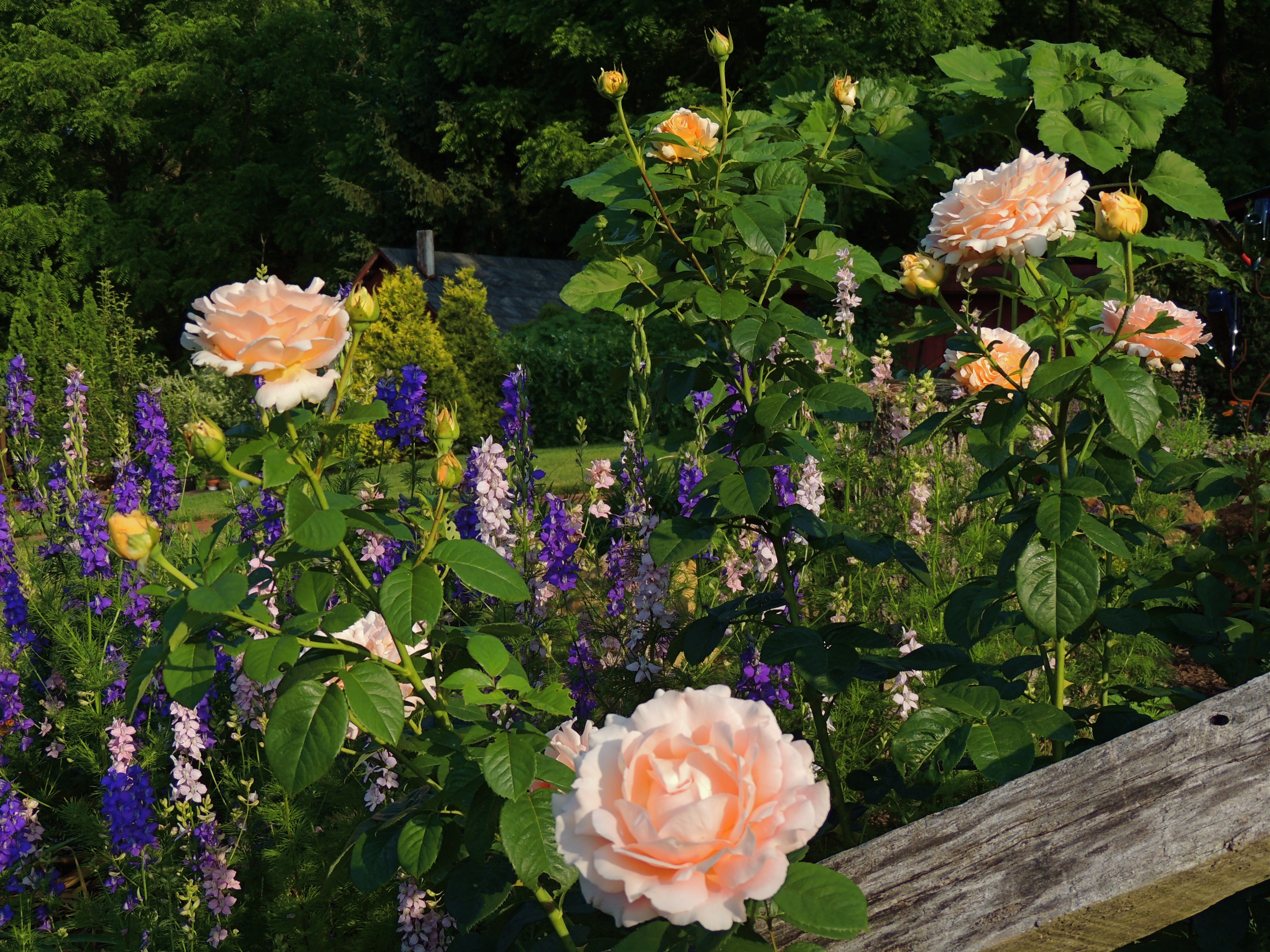 She says, "The gardens began in the spring of 2005 after the loss of our former residence to tropical storm Ivan. Upon arrival at our home in the country I dreamed of one day having a backdoor vegetable garden and a peaceful retreat behind the barn.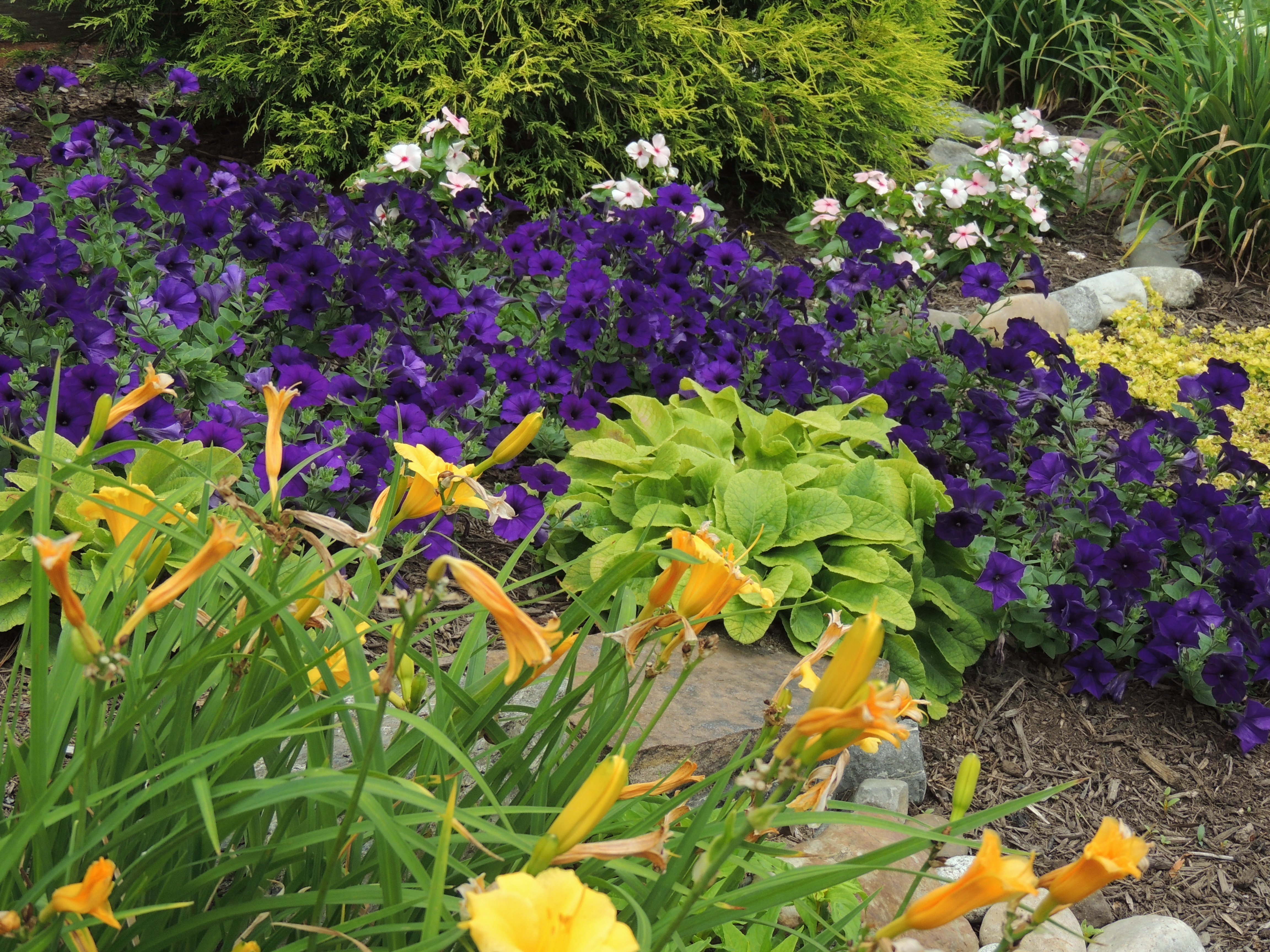 What is now the lower garden with the labyrinth was a weed patch complete with poison ivy and raspberry brambles. I did not envision a garden growing from complete chaos. But I allowed the land to speak and together we've co-created the gardens at Valley View.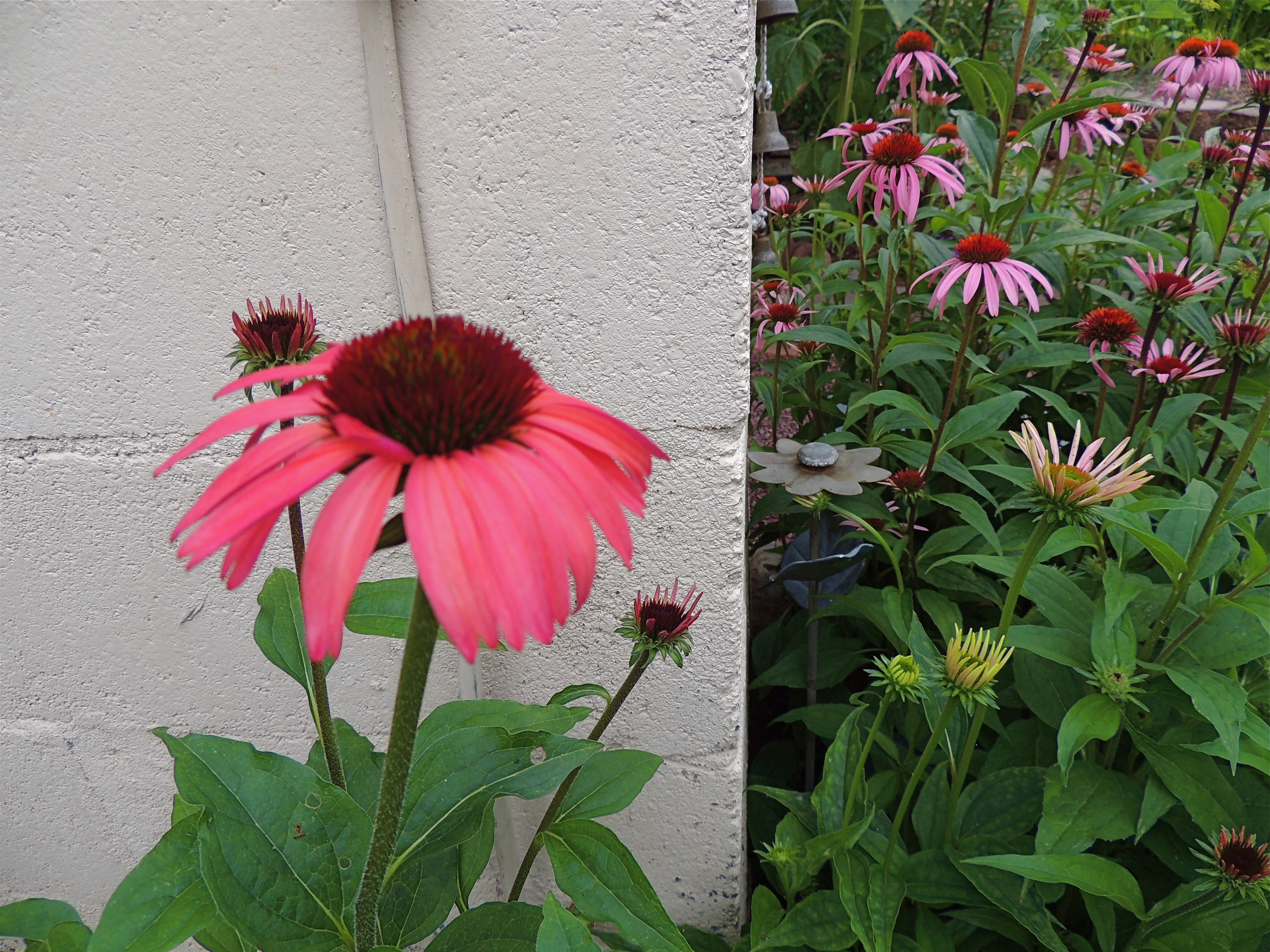 Every rock, every plant was carefully placed by my husband and myself. Most hardscape materials were discards from other people's projects, aka Craigslist, and farmers' fields. I've chronicled the grow of the gardens on the blog, The Iris and the Lily.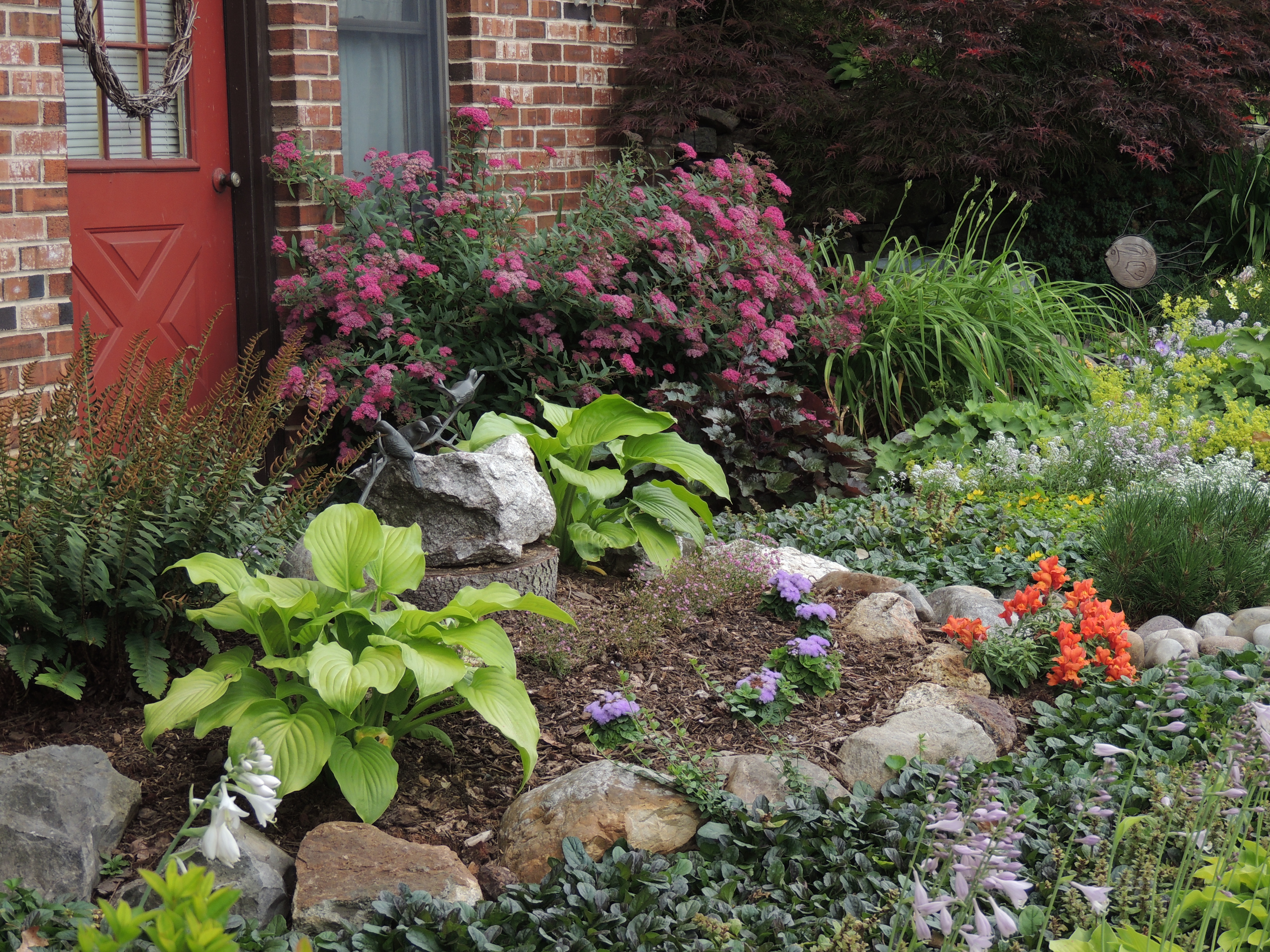 There are no gardens behind the barn, the vegetable garden provides fresh vegetables daily, and after a winter that dropped us to Zone 5, I am amazed at the resiliency of the gardens."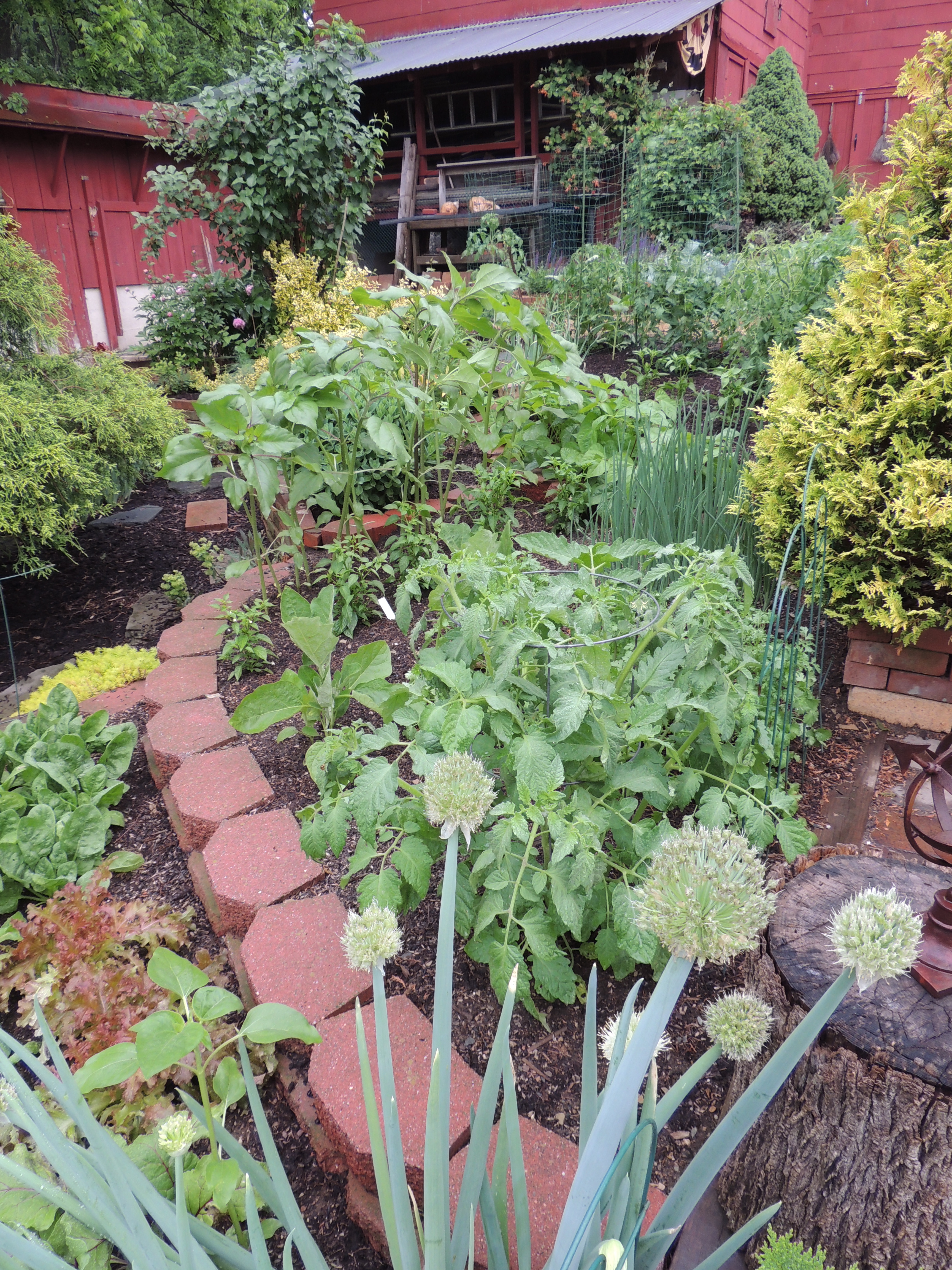 So Bonnie, is that garden near the labyrinth bigger or what? It looks amazing! And I am IN LOVE with the bowling ball pyramid. IN LOVE. I only have 2 bowling balls so far. I need to amp up the collecting…. Thanks for the garden update!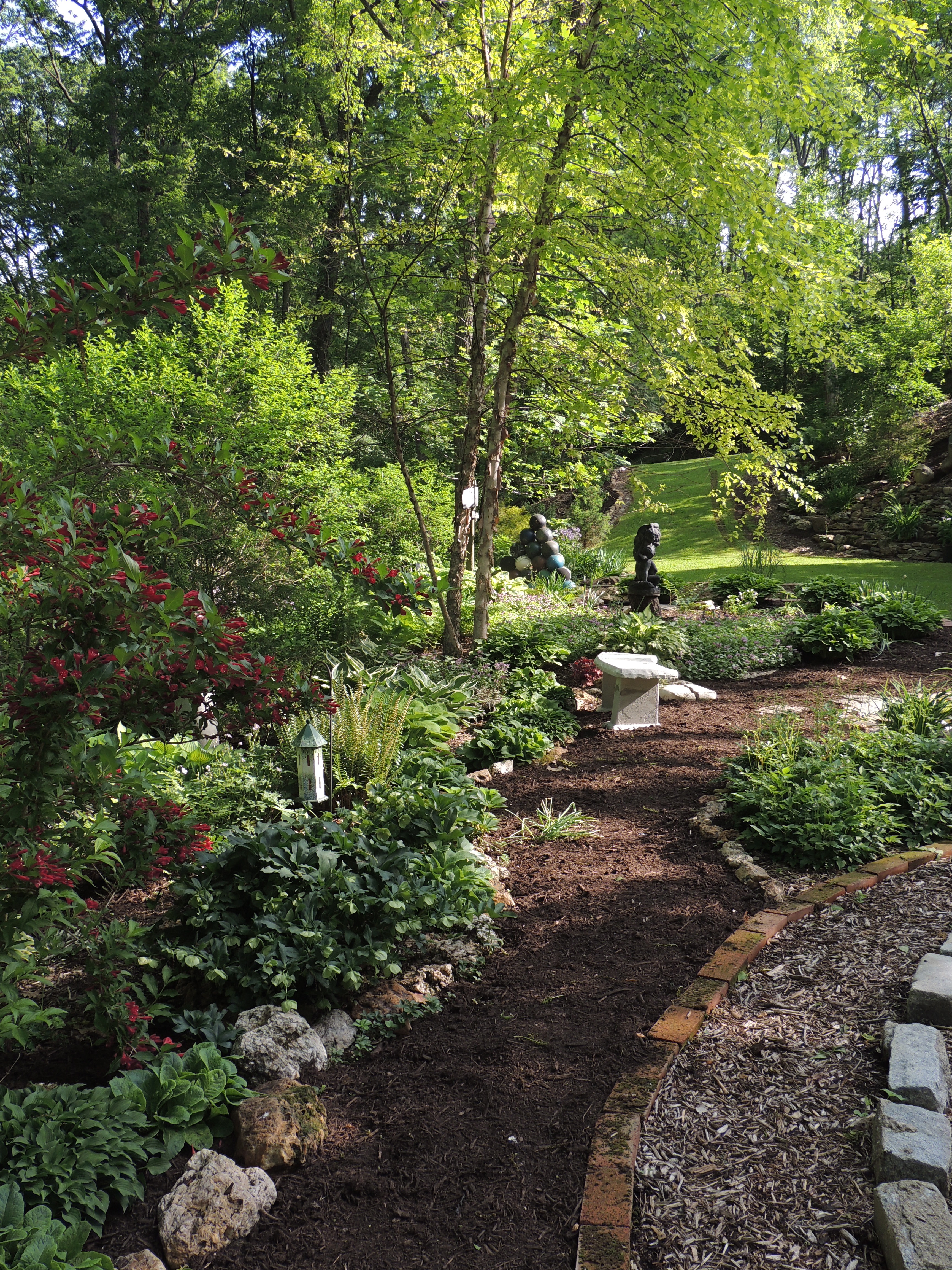 ***Keep sending in photos, folks! [email protected]