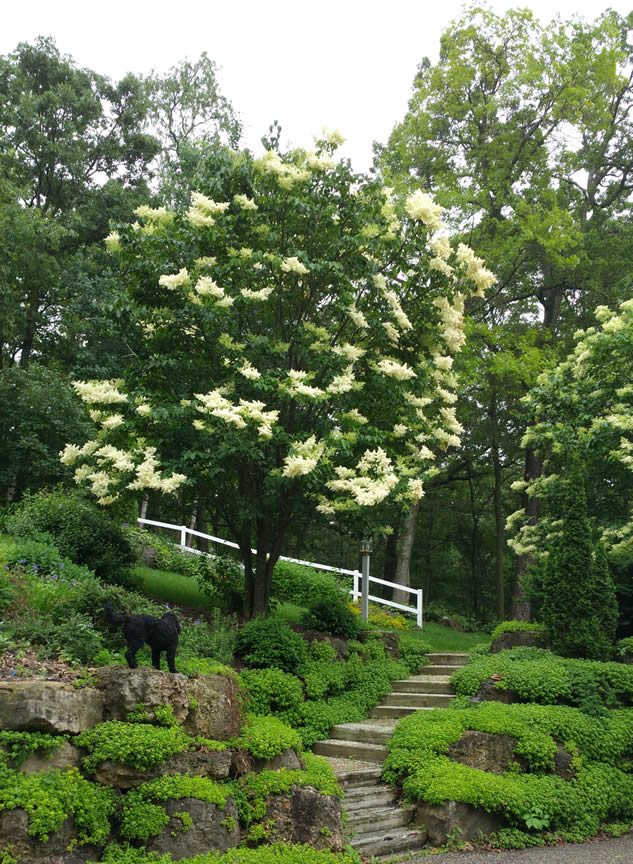 Sometimes you have to let the right plants find you, right where you are. That's what happened to Pat Thompson in her garden just outside Madison, WIisconsin. Well done, Pat!
"We live in a wooded area outside of Madison, WI. We moved to the Midwest in 2000 and into this house in 2003. Our 2 adult children are disabled so we've transferred our travel lust to a passion for gardening. They love having groups of their friends over for parties. At first I wanted to plant the azaleas, rhododendrons, hollies and dogwoods I loved on the east coast, but they all struggled, I finally figured out what loves the Midwest!"
Keep sending in photos, everyone! Whether you've never shared before or you've been featured multiple times, we want to see your garden! Email a few photos and the story behind your garden to [email protected].
Do you receive the GPOD by email yet? Sign up here!