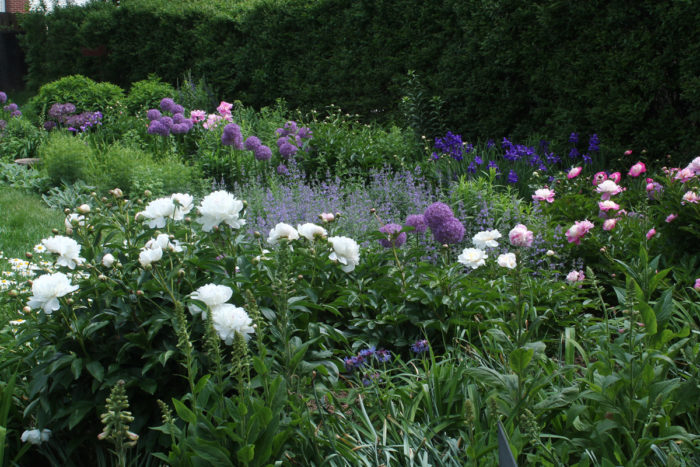 We're headed back to Pennsylvania again today, to visit Bill Goff's garden in Pittsburgh. Bill says, "I really have two different perennial gardens, both occupying the same space. The late May/June garden is full of pastels and cool colors, like pink and white peonies, deep blue Siberian iris, and purple Allium 'Globemaster'. The July garden has more hot colors. With all the rain and warmth, my perennial border is bursting into bloom.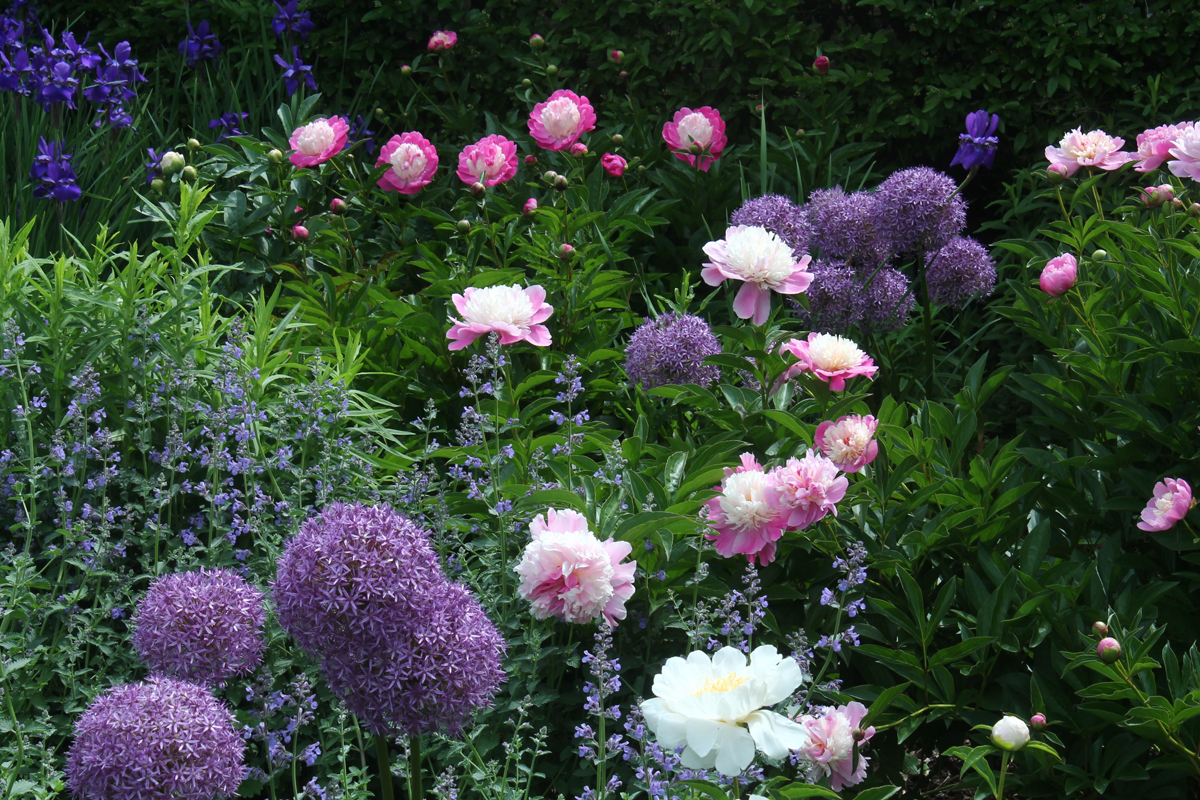 "I am a retired from a Presbyterian Church where I worked as Organist and Director of Music for many years. I love being a Master Gardener and I enjoy my two French speaking groups here in Pittsburgh"
What a lush, beautiful garden, Bill. I love the concept of having two different gardens in one space. It certainly does change personalities from one month to the next. Well done!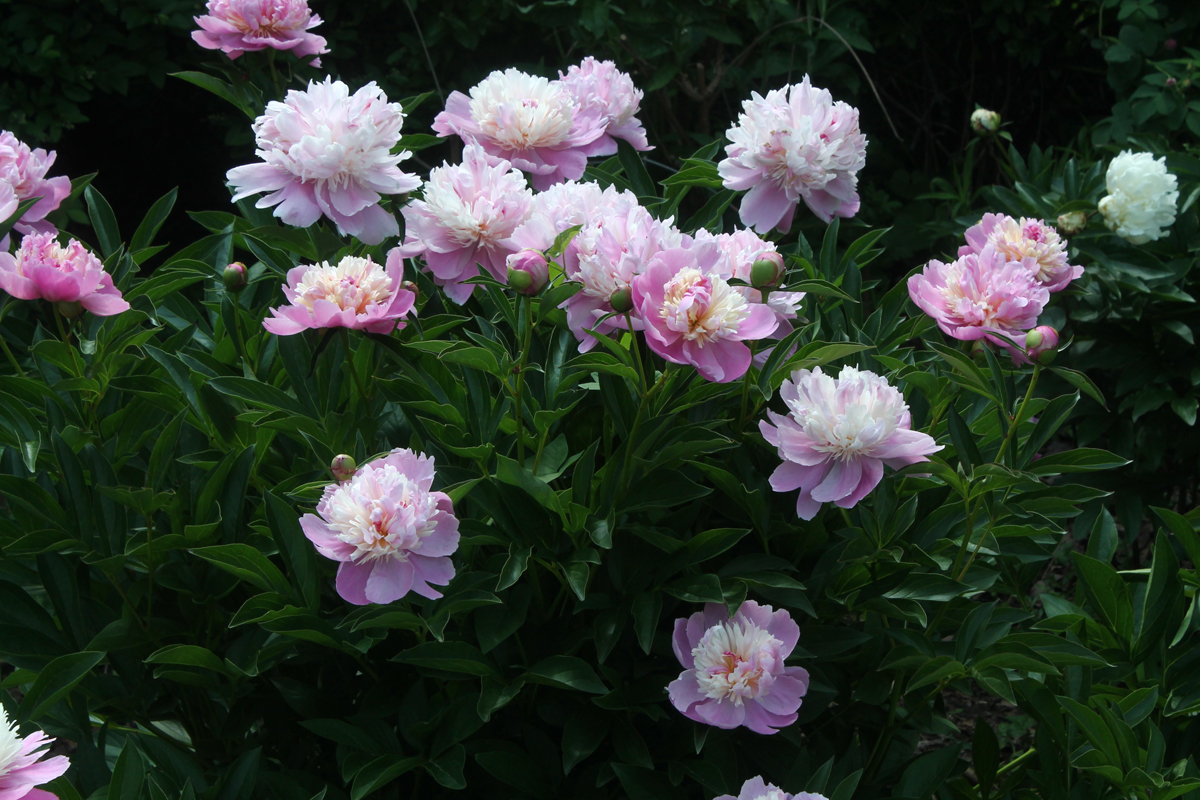 This is prime time to take some photos in your garden. So get out there with your cameras and send some in! Email them to [email protected].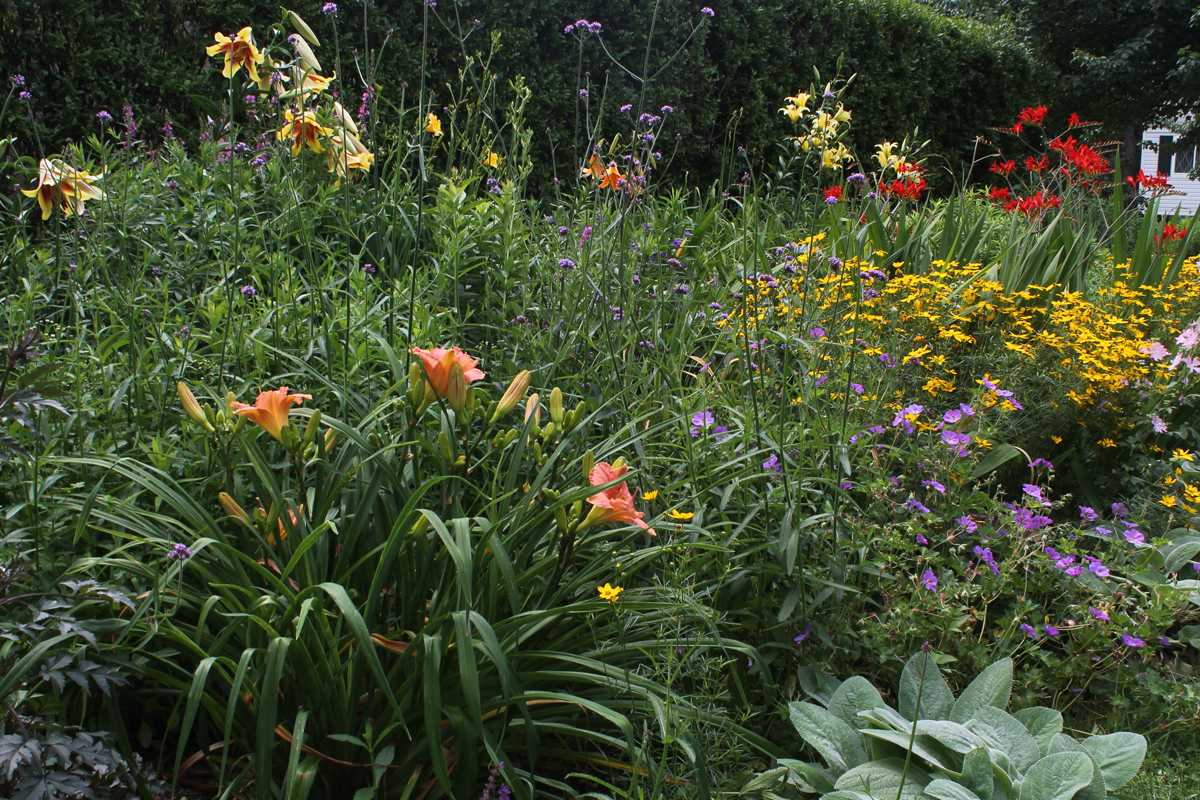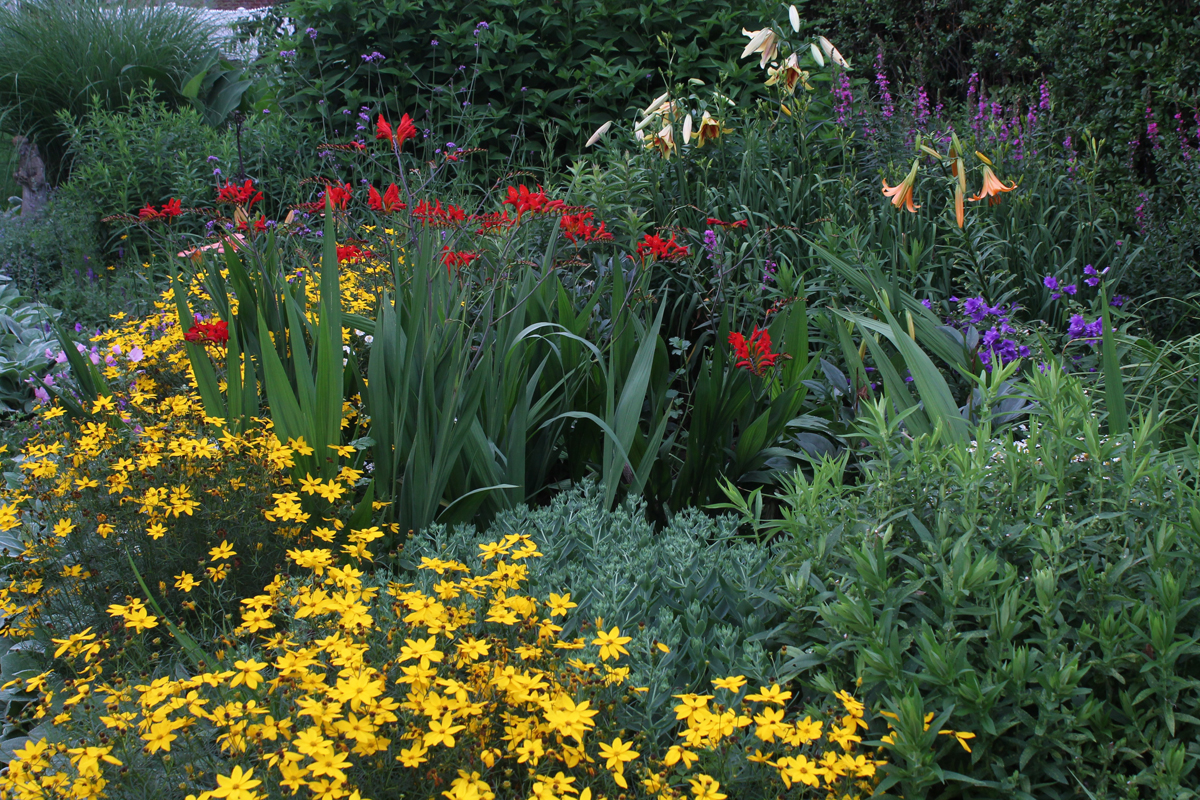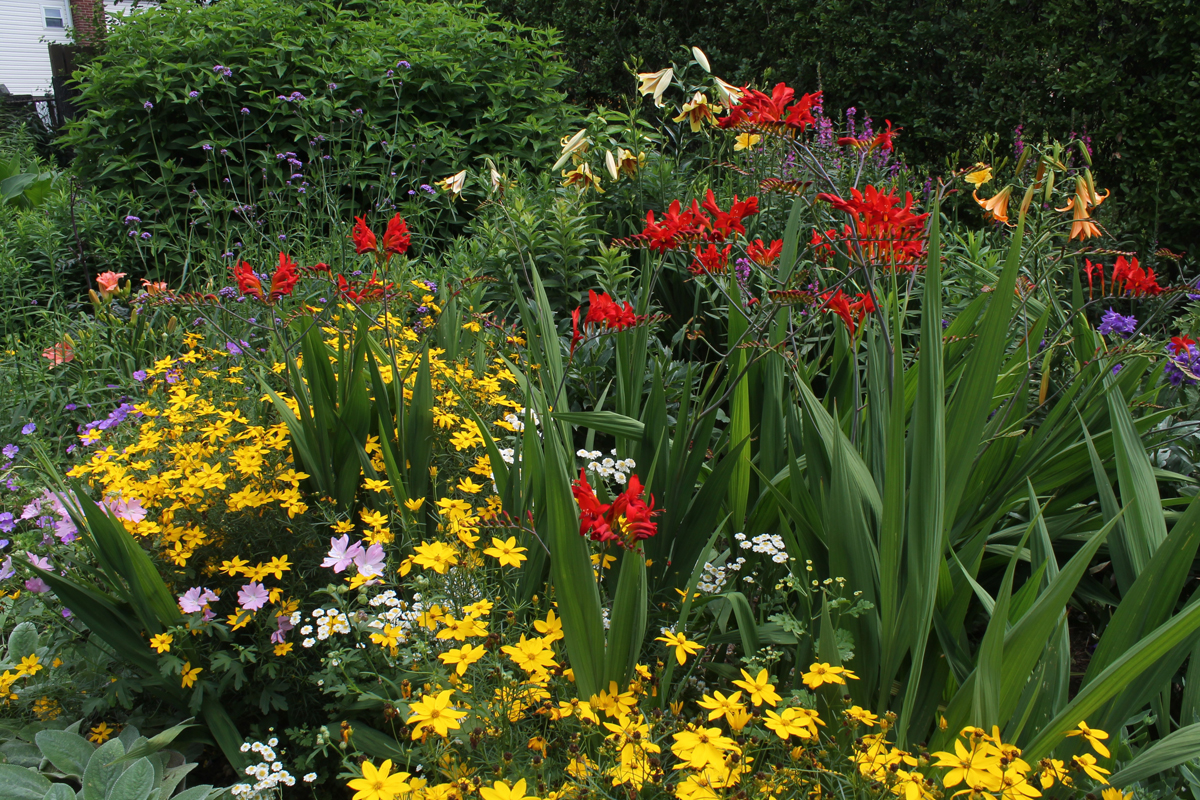 Want us to feature YOUR garden in the Garden Photo of the Day? CLICK HERE!
Want to see every post ever published? CLICK HERE!
Want to search the GPOD by STATE? CLICK HERE!
Check out the GPOD Pinterest page! CLICK HERE!