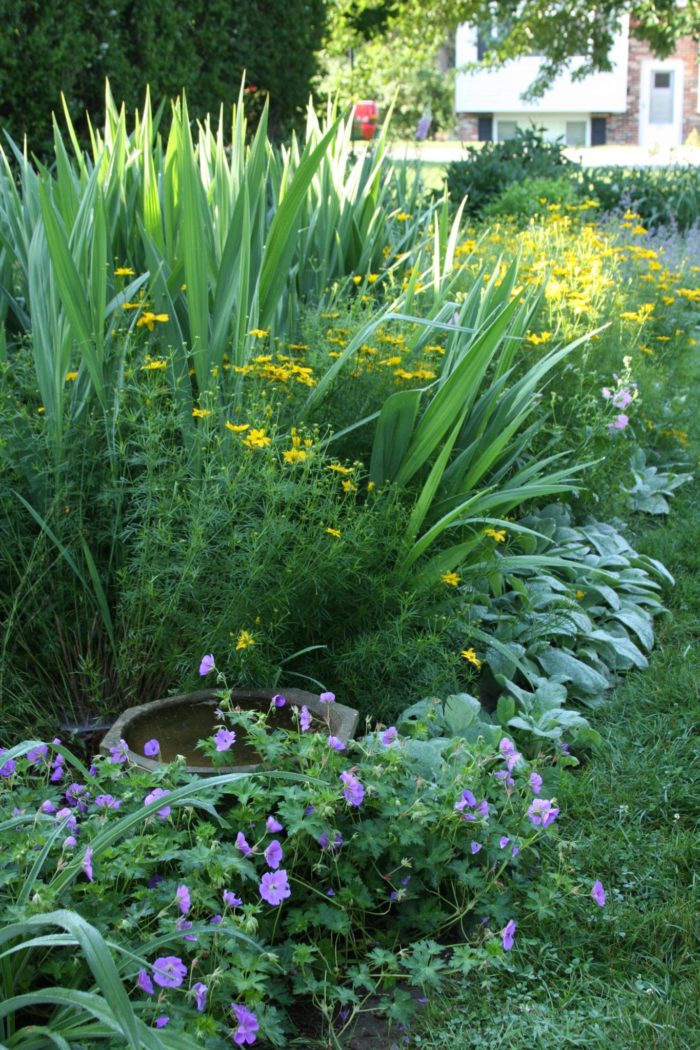 Whenever I travel for Fine Gardening, I do a little research to see if any of you live near where I'm going, and a stop in Pittsburgh in late June meant a visit with Bill Goff!
Bill and his wife Diane were nice enough to invite me into their garden where they fed me tea and scones (yum!!) and gave me a tour!
Bill has an impressive collection of hostas that he keeps nestled up to the patio, and a wonderful mixed border in the back yard that I fell in love with. So many great vignettes and combinations.
It was a wonderful visit, and Bill was a great garden host, as well one of the nicest guys I've met on my travels. Thanks, Bill & Diane!
Help me keep kicking out posts all winter long–send me photos of your gardens NOW! Email me at [email protected] Thanks! –Michelle
Want us to feature YOUR garden, or a garden you've recently visited, in the Garden Photo of the Day? CLICK HERE!
Want to see every post ever published? CLICK HERE!
Want to search the GPOD by STATE? CLICK HERE!
And last but not least, Check out the GPOD Pinterest page, where you can browse all the post in categories…fun! CLICK HERE!