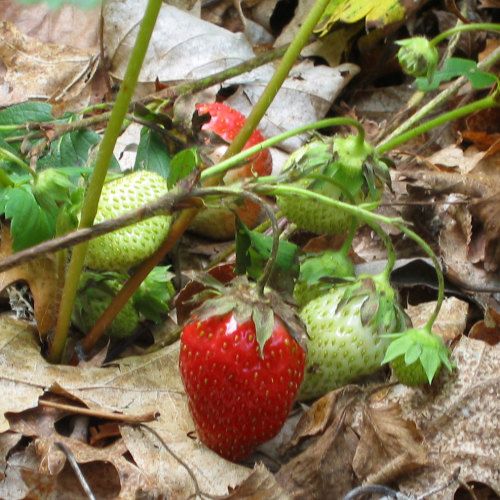 One of my favorite things to do as a child was to forage for wild strawberries, and maybe that's why I grow berries today. From June (strawberries) through July and August (raspberries, black raspberries, wineberries, blueberries, currants, elderberries), and into September (blackberries), there's a steady supply of fruit for snacking, pancakes, desserts, smoothies, and jam, with enough left over to freeze for the winter. Whether you're a gourmet cook or a minimalist in the kitchen, you'll be delighted by the homegrown flavor, not to mention the low cost.
Berries aren't difficult to grow, and once established, they require minimal maintenance. There's pruning and picking, of course. Pruning is mostly a late winter task, and it's a good excuse to be outside. Picking berries is a pleasant activity for the entire family (including the dog, if you have a berry-loving pet, as I do).
Strawberries may fruit the first year, but it's better to pick off the blossoms so the plants can get established. Cane fruit (raspberries, black raspberries, blackberries, and wineberries) produce fruit in their second season. You'll have to wait longer for blueberries and elderberries. After a few years, your berry patches will expand, and you'll have plants to share with your friends.
If your edible landscaping plans include berries, check out the links below.