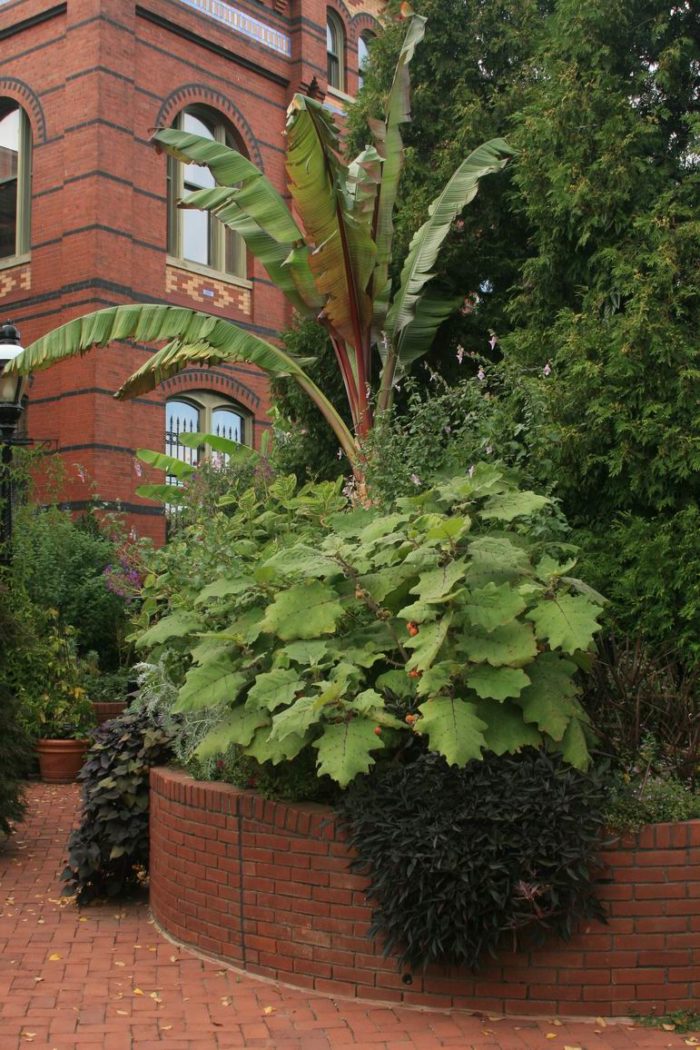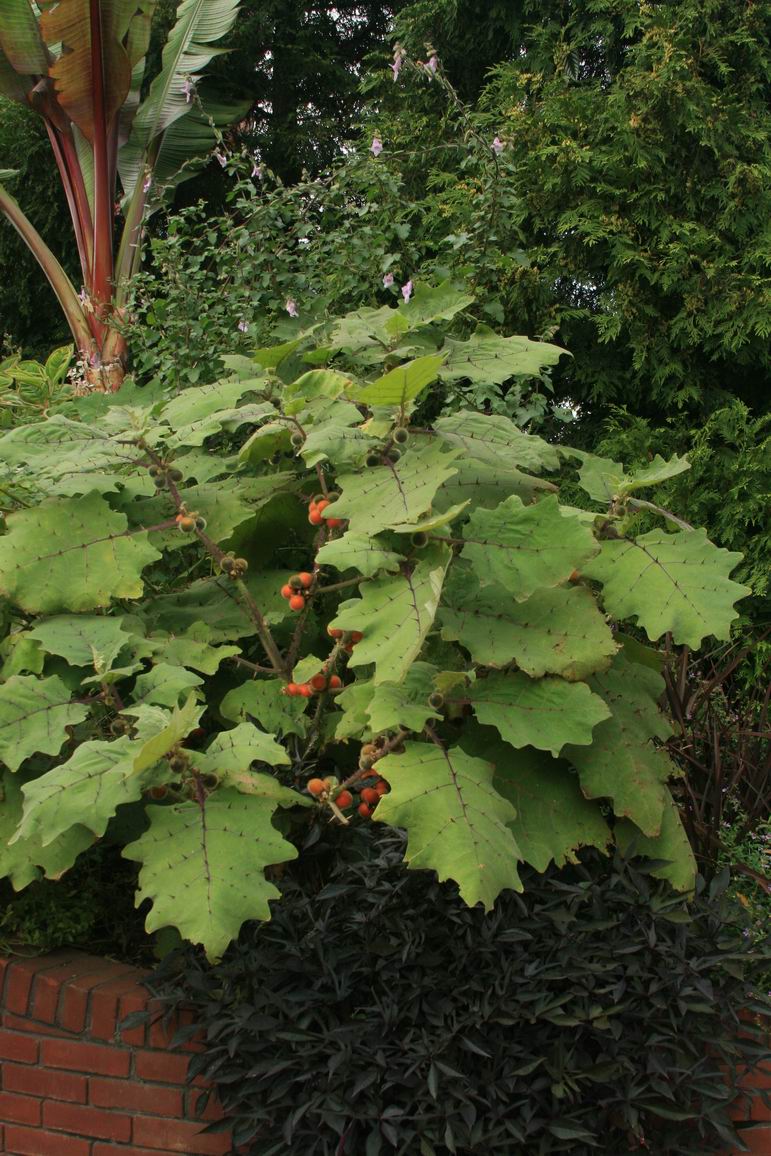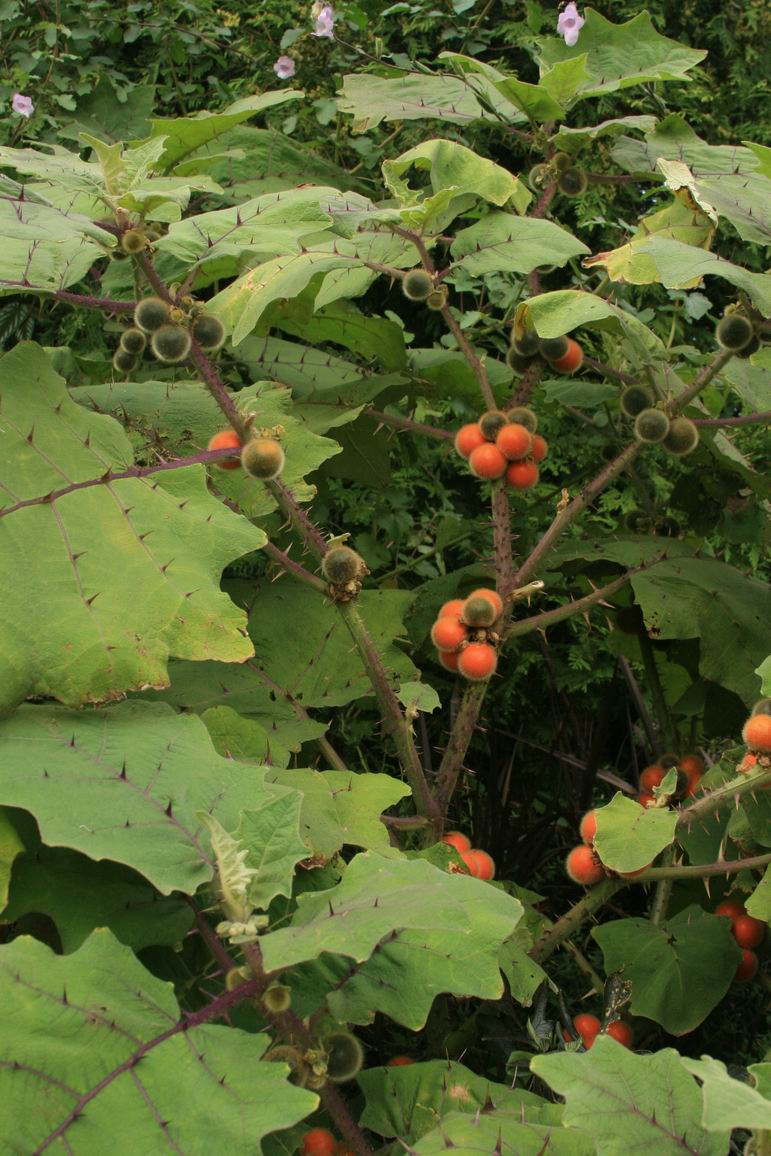 No, it's not a carnival side show act, it's just one awesome plant. Bed of nails, also known as Naranjilla (Solanum quitoense, annual), is a fuzzy-leaved tomato relative that brandishes wicked purple spikes along its stems and leaf veins. It's an incredibly easy plant to grow, even from seed, and it's a stunner in plant combos, where it combines nicely with purple accents and contrasting orange flowers, among tons of other options. If you're lucky, and it's been a warm season, your plant may even set fruits, which are orange and fuzzy and supposedly used to make a refreshing drink in some parts of the world (please don't take our word on this.) They are packed with seeds, however, which can be collected and dried like tomato seeds and stored for a new crop in spring. One plant goes a long way, getting up to 4 feet tall and wide in one season. This one was photographed in the Mary Livingston Ripley Garden in Washington, D.C., and it's paired with a red Abyssinian banana (Ensete ventricosum 'Maurelii', USDA Hardiness Zones 9-11) and a deep purple sweet potato vine (Ipomoea batatas cv., Zone 11).
Welcome to the Fine Gardening GARDEN PHOTO OF THE DAY blog! Every weekday we post a new photo of a great garden, a spectacular plant, a stunning plant combination, or any number of other subjects. Think of it as your morning jolt of green.
Sign up to get new posts delivered to your inbox each morning so you'll always remember to take a look, or subscribe to our RSS feed. We look forward to sharing our garden travels with you.
If you think you have a photo that we should share on the Garden Photo of the day, email us. Send hi-res images to [email protected] with GPOD in the subject line. We'll only respond if we plan to use your photo.