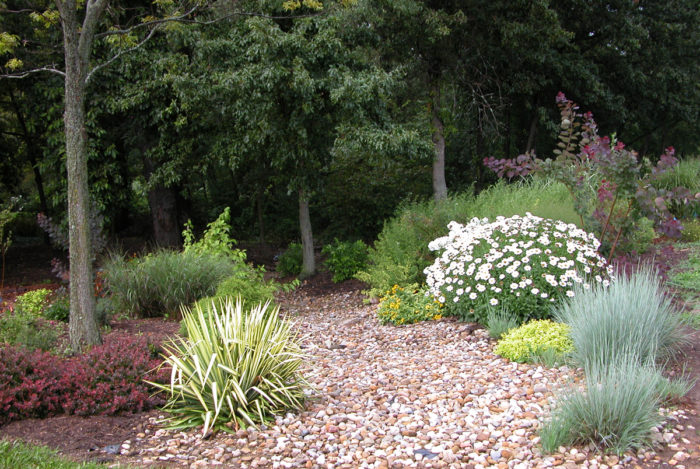 Today's photos are from Karen Cherry in Illinois. We visited Karen's garden for the first time back in March (Refresh your memory HERE.) Today she's showing us her dry stream bed.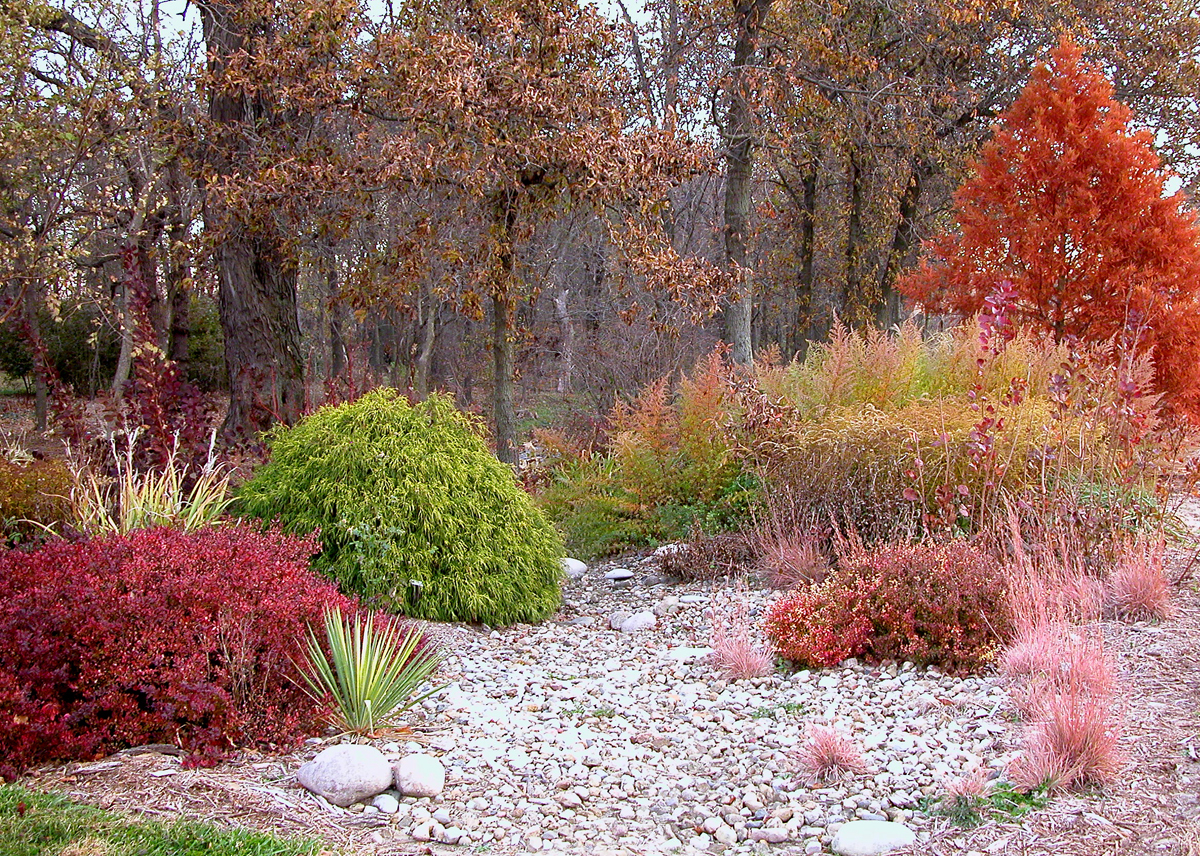 She says, "I've been inspired by articles in Fine Gardening Magazine to use an alluring yet functional drainage system (Karen–perhaps it was THIS ARTICLE?). This dry stream bed serves to convey the torrent, from summer storms on the nearby field, away in an elegant manner.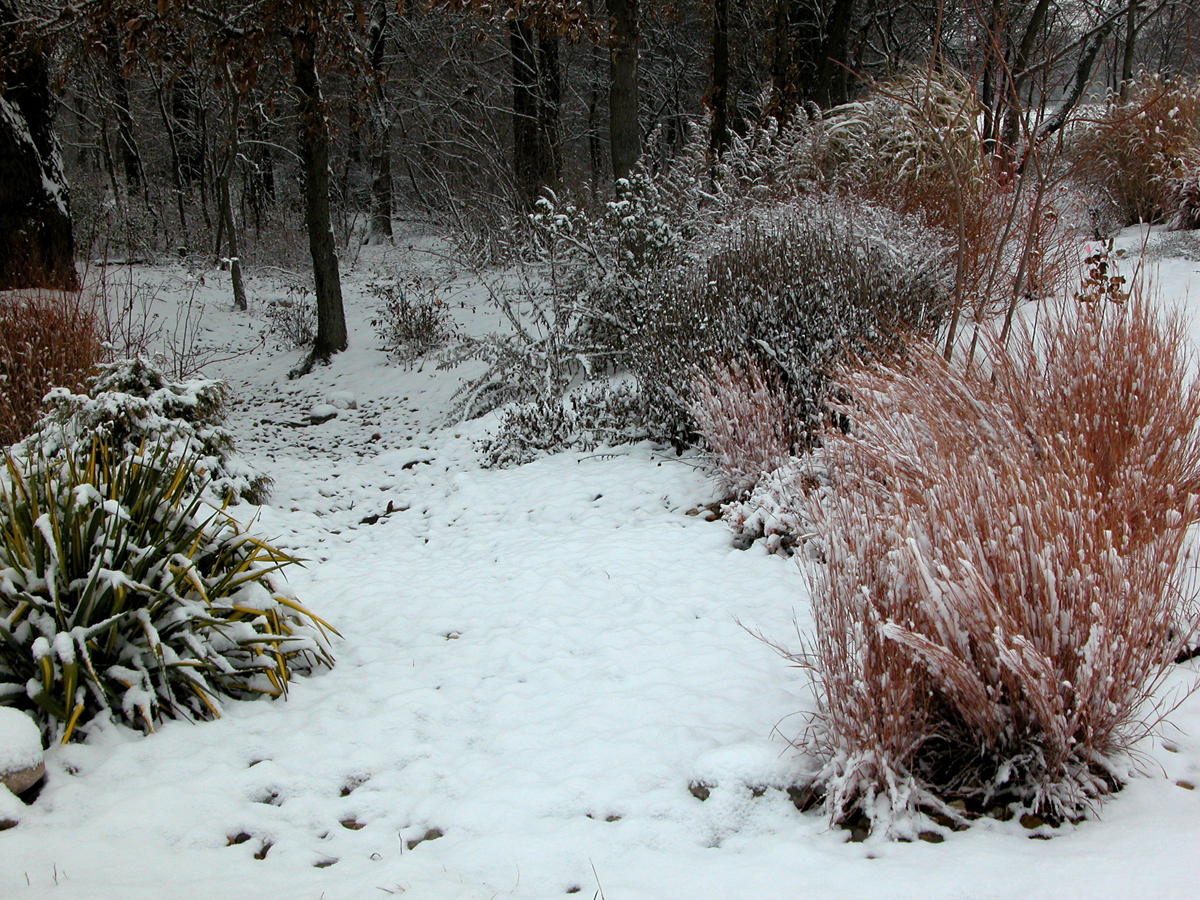 "Here, I've used one of my favorite natives with four-season appeal, the grass Schizachyrium scoparium 'The Blues'. This cultivar of little bluestem is an attractive powder blue in summer, shifting 180 degrees on the color-wheel to the most delightful copper orange in winter. In fact I'm so entranced by this grass I hate to cut it back in spring, I adore the contrasting combination of muted color with the bright fresh gold of the daffodils."
Gorgeous, Karen!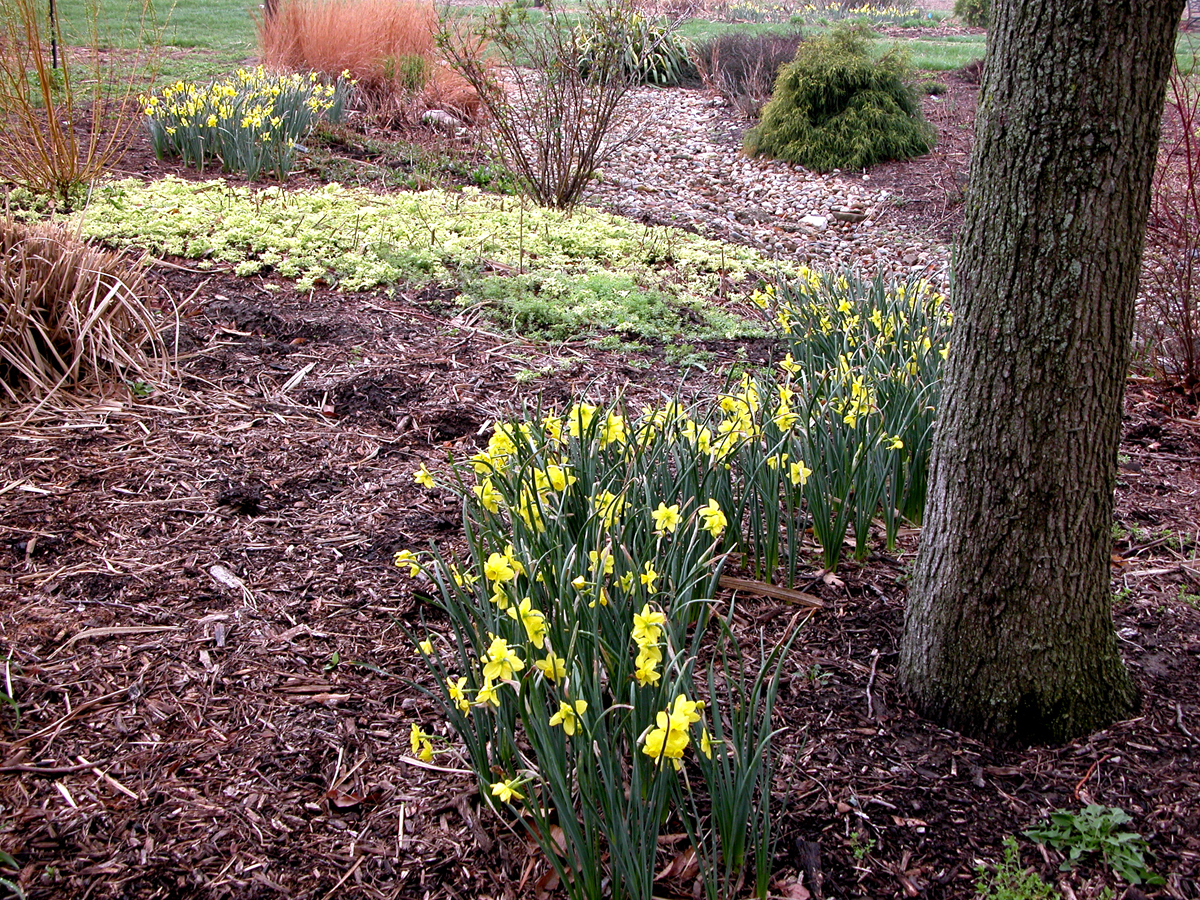 ***Tomorrow Karen will share three more of her favorite plants. Each one has at least two seasons of spectacularness. Stay tuned!***
***Hey everyone–we're heading into winter, when GPOD submission tend to be a bit scarce. If you still want to see a new and exciting garden every single weekday in your inbox, do your part and show us YOUR garden! You can email photos to either [email protected] or [email protected]. Be sure to tell me where you live and tell me a bit about yourself and your garden. And the more photos the better! Thanks!!***
Want us to feature YOUR garden in the Garden Photo of the Day? CLICK HERE!
Want to see every post ever published? CLICK HERE!
Want to search the GPOD by STATE? CLICK HERE!
**Check out the GPOD Pinterest page, where you can browse all the post in categories…fun! CLICK HERE!**