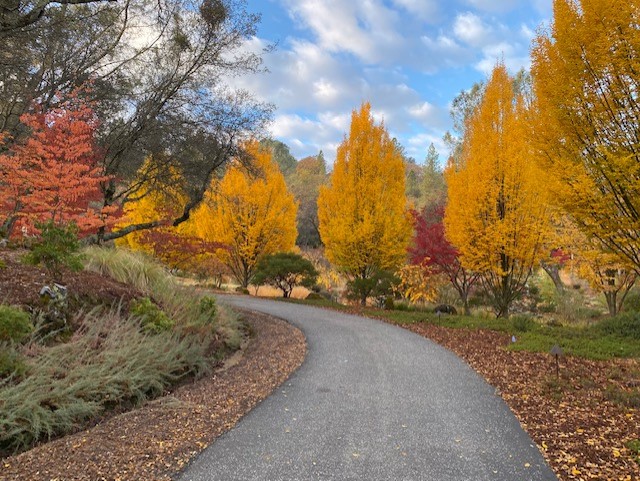 We're visiting with Barry Friesen today, who is sharing photos of his beautiful garden, which he has named Dawn Gardens.
Here are some photos of Dawn Gardens in Grass Valley, California. These are from the fall season, but I have many photos of the spring season, with 50,000 daffodils blooming, and of the summer, with roses, iris, and perennials.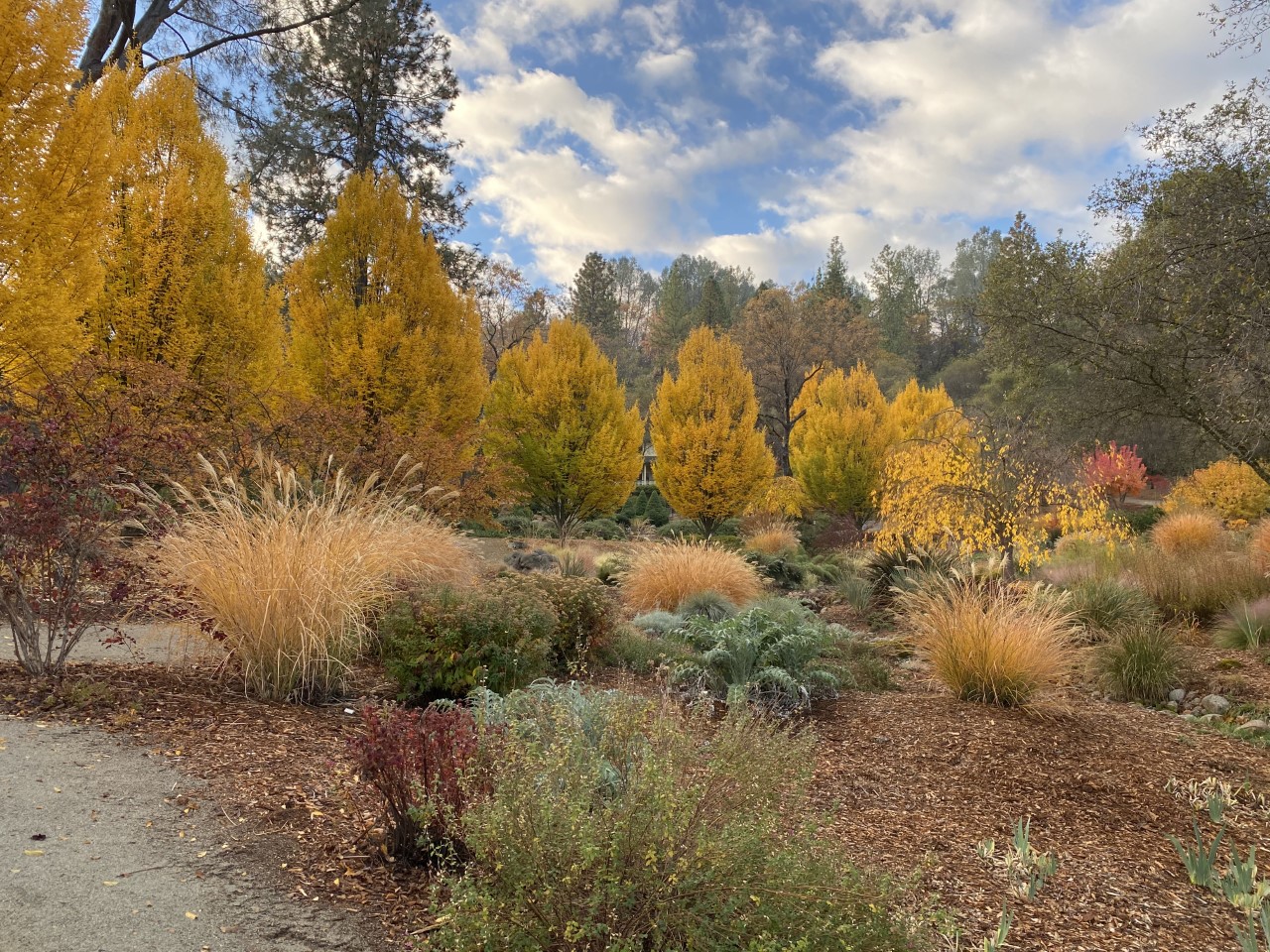 We usually think of trees and shrubs as being the source of fall beauty, but it is clear here that ornamental grasses and the various colors of perennial foliage are beautiful parts of this season as well.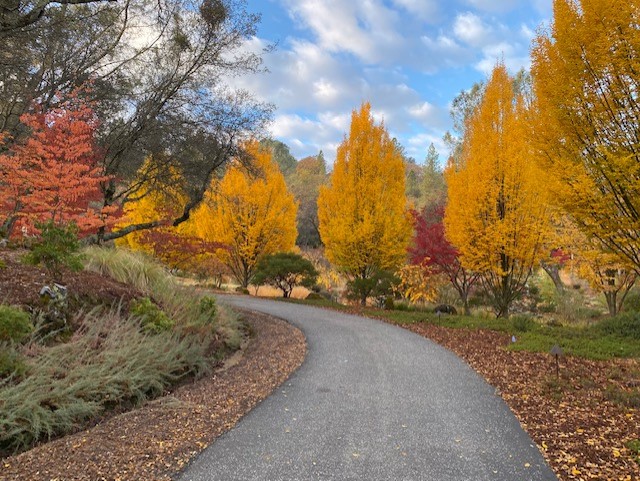 Regularly spaced fastigate hornbeam (Carpinus betulus 'Fastigiata', Zones 4–8) line the drive with their beautiful golden yellow fall color.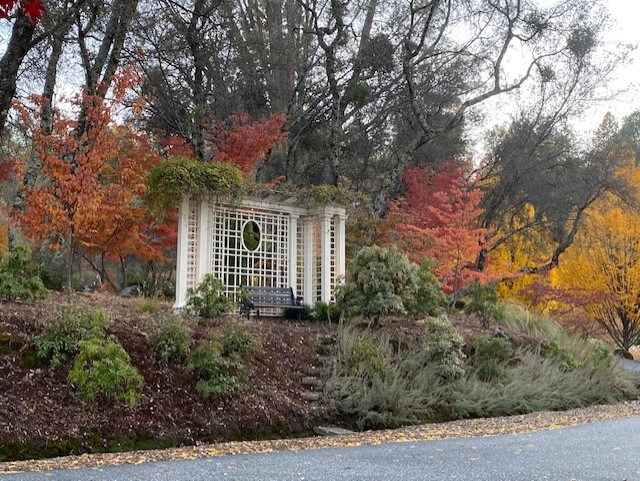 A seating area with the colors of fall behind it
A water feature is surrounded by the fall colors of ornamental grasses, trees, and shrubs lighting up from red to yellow.
If you want to see more of Barry's gardens, check out his website, dawn-gardens.com.