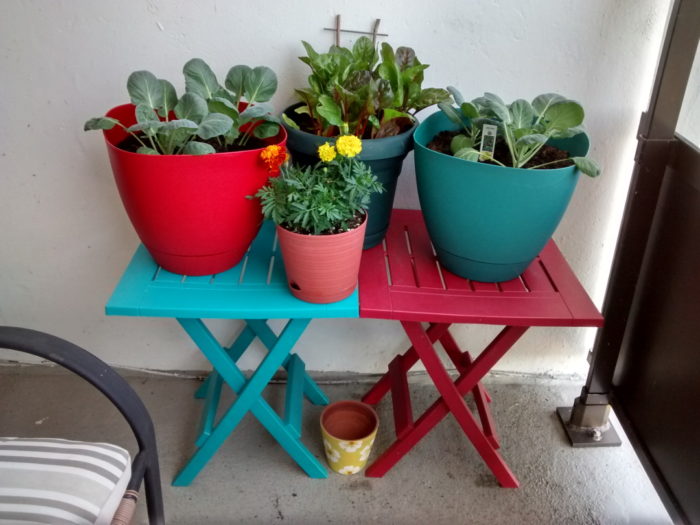 Today we're sharing photos from Katherine Emerson, who has turned her sunny balcony into a container vegetable garden. She writes:
This year I decided to try to grow some vegetables on my balcony: beets, carrots, broccoli, Brussels sprouts, Italian parsley, and Swiss chard. I included pots of marigolds to (hopefully) protect my vegetables against insects that might prey upon them.
I live in the urban village of Port Credit, in the city of Mississauga (first city west of Toronto) on Lake Ontario.
Katherine is taking great advantage of the fact that her balcony faces south, so her veggies get lots of light, and she has combined the practical vegetables with colorful marigolds and a dwarf lilac to add beauty and attract pollinators. The bright, cheerful containers and tables, combined in complementary groups, also add interest and color to the space. That view of Lake Ontario doesn't hurt either!
Learn more about growing vegetables in containers.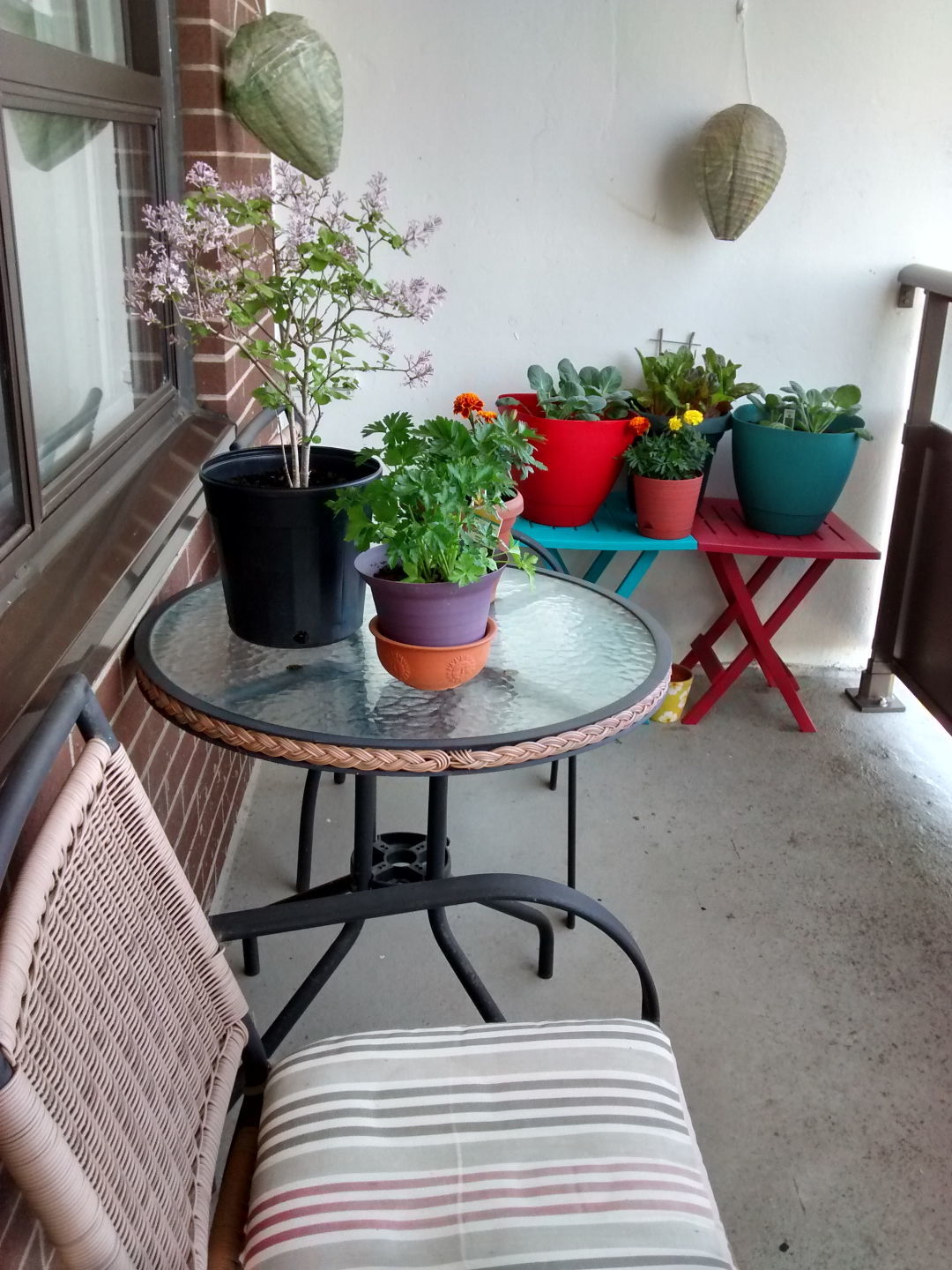 The east end of the balcony.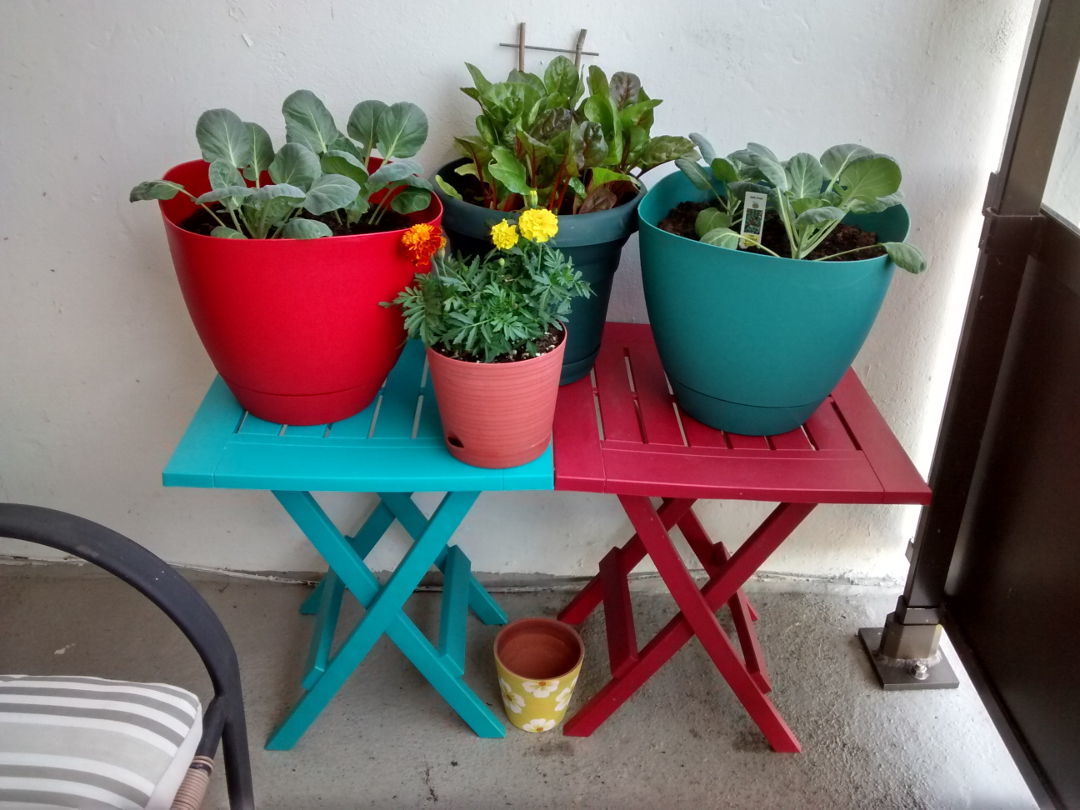 Closeup of the east end of the balcony, with Brussels sprouts on each side, Swiss chard in the middle, and marigolds in front.
The west end of the balcony.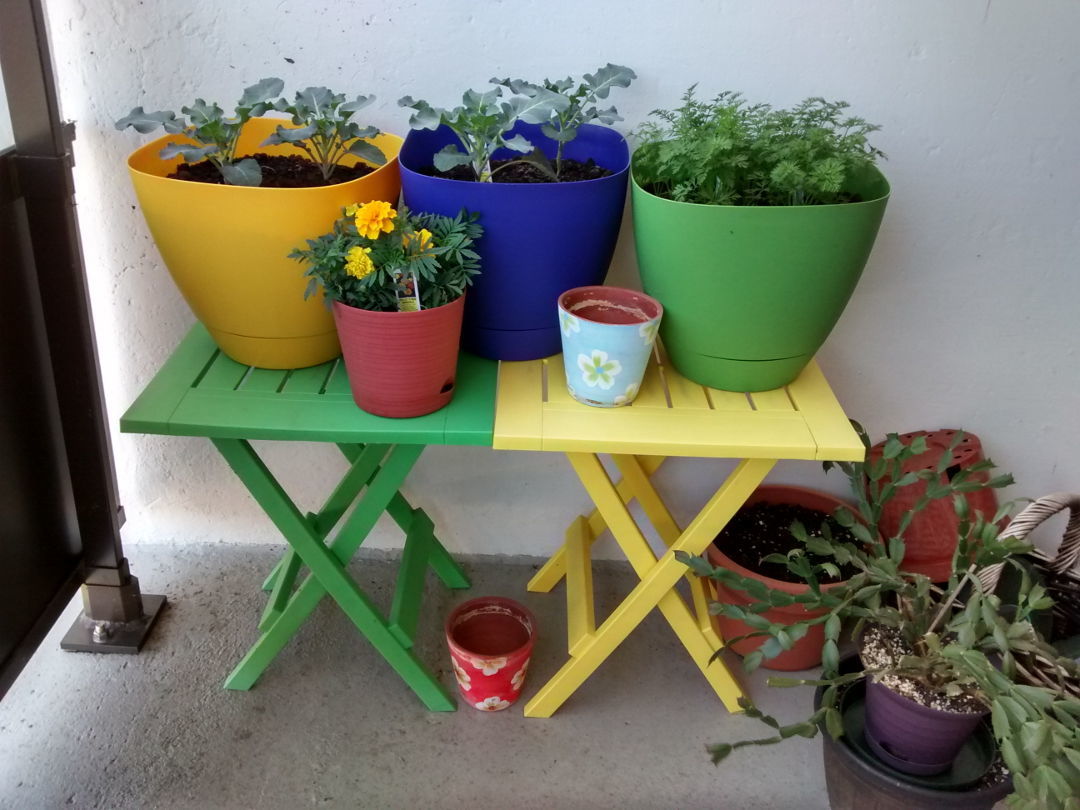 Closeup of the west end of the balcony, with two pots of broccoli (left), carrots (right), and marigolds (front).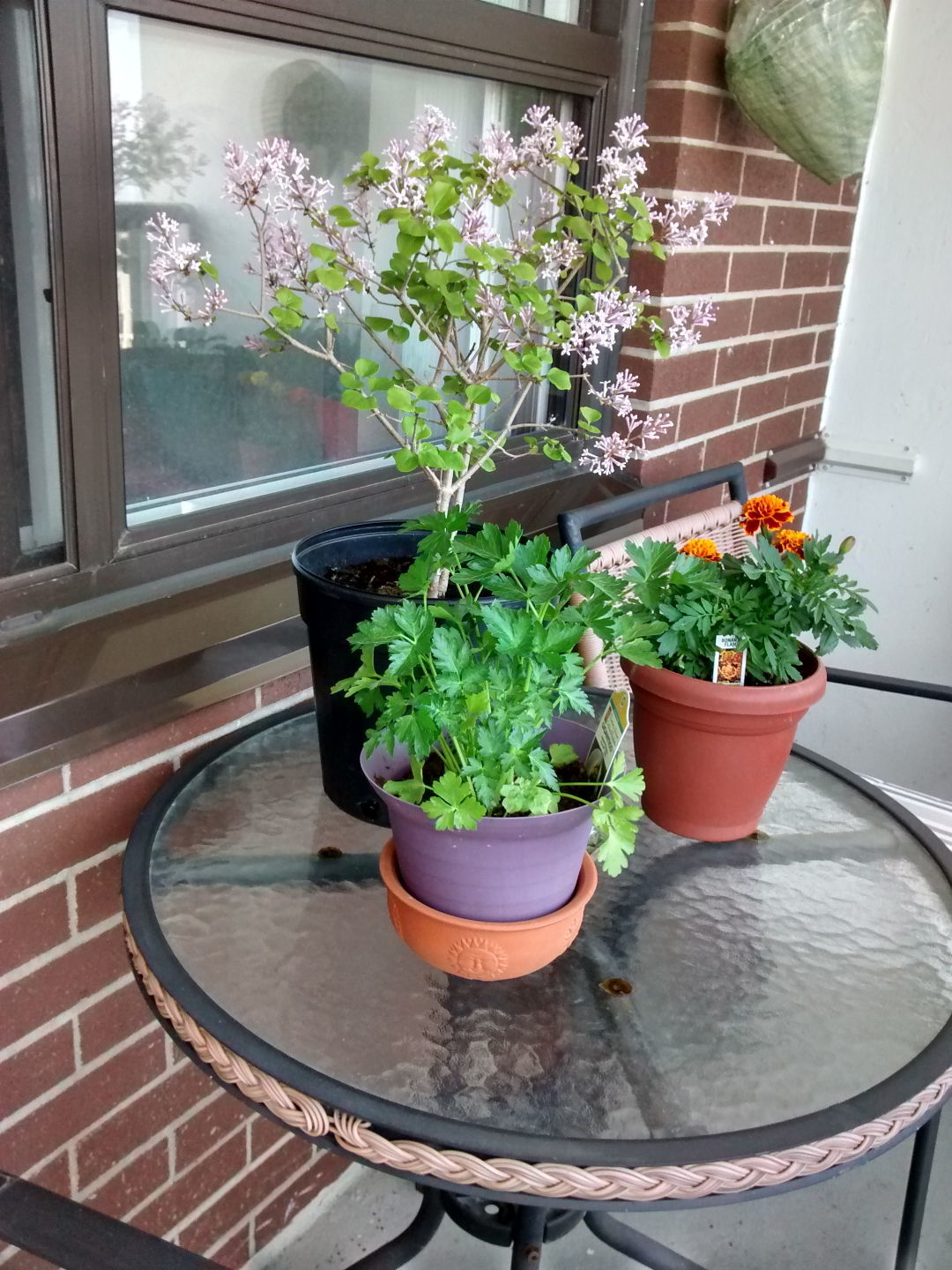 Flowering dwarf Korean lilac (Syringa meyeri, Zones 3–7) in the back, with Italian parsley and marigolds in the front.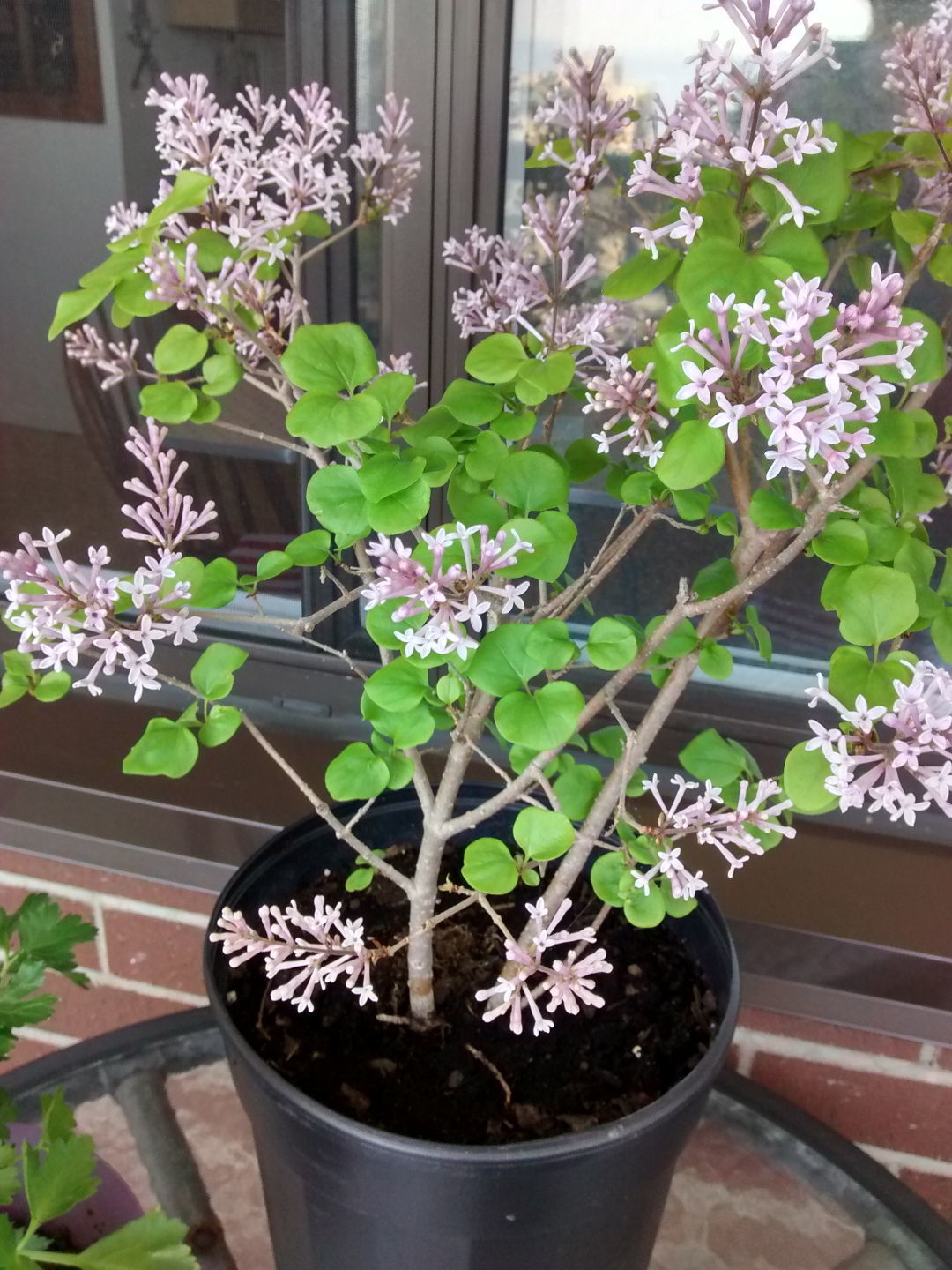 Closeup of the lovely lavender blooms on the dwarf Korean lilac. After bloom, the small rounded leaves will continue to look good all summer.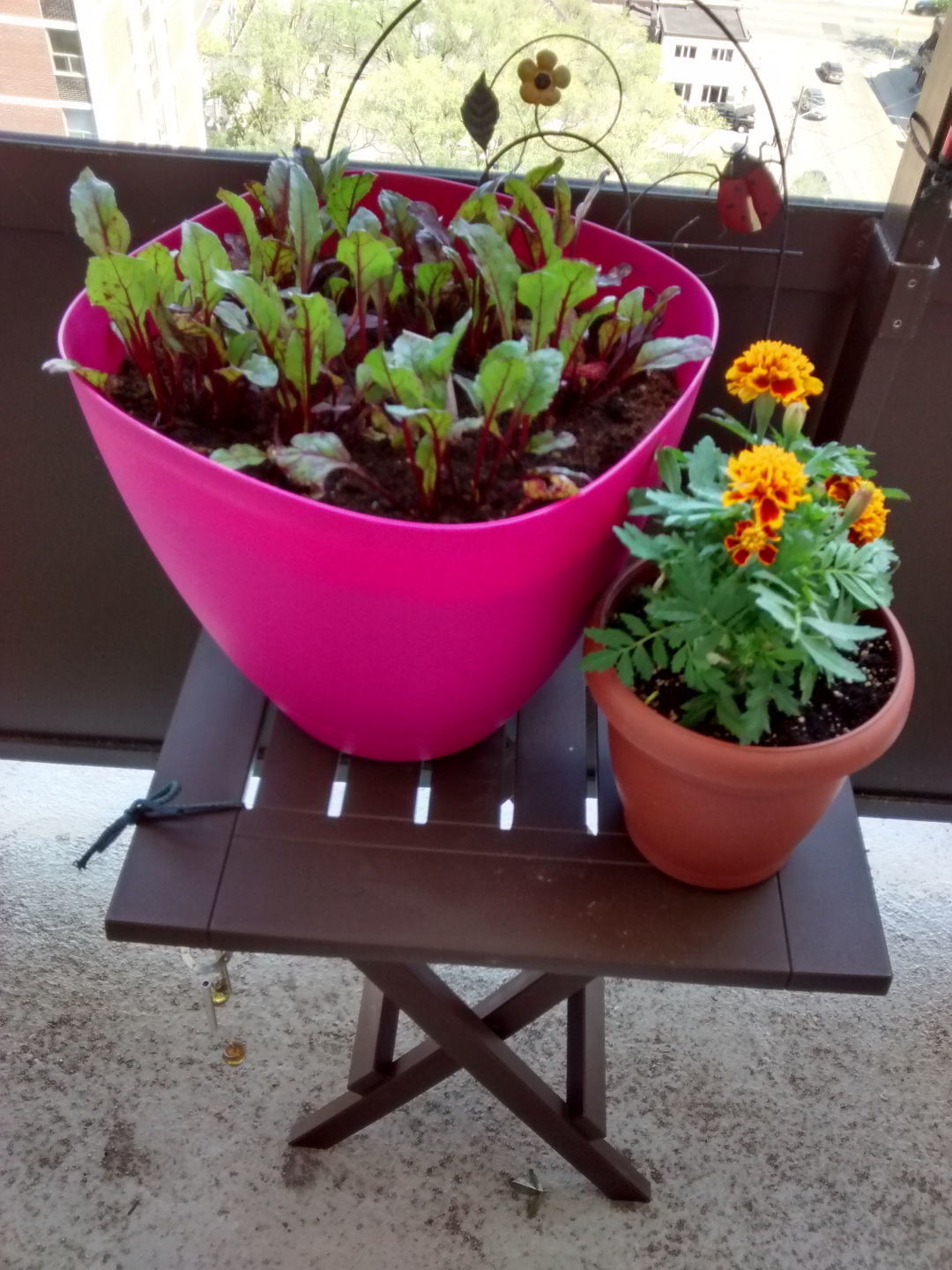 Beets and marigolds. I love how the red in the stems of the beets echoes the red markings on the marigold petals.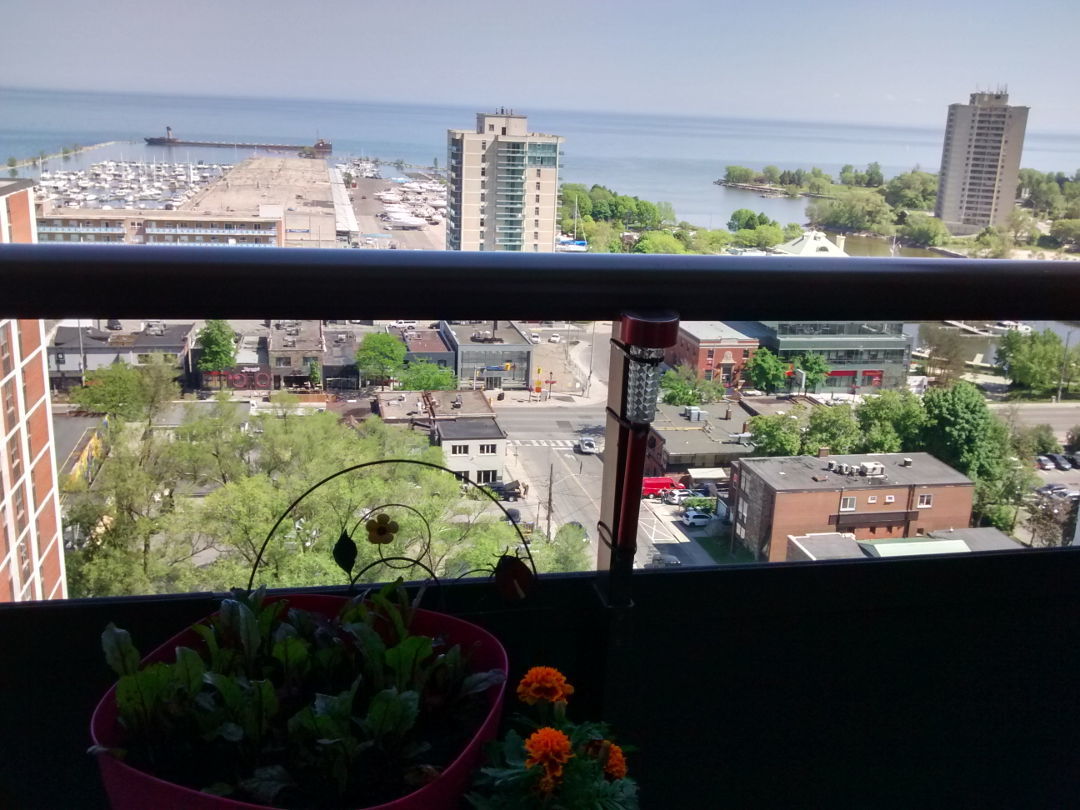 Looking straight ahead (south) at Lake Ontario.