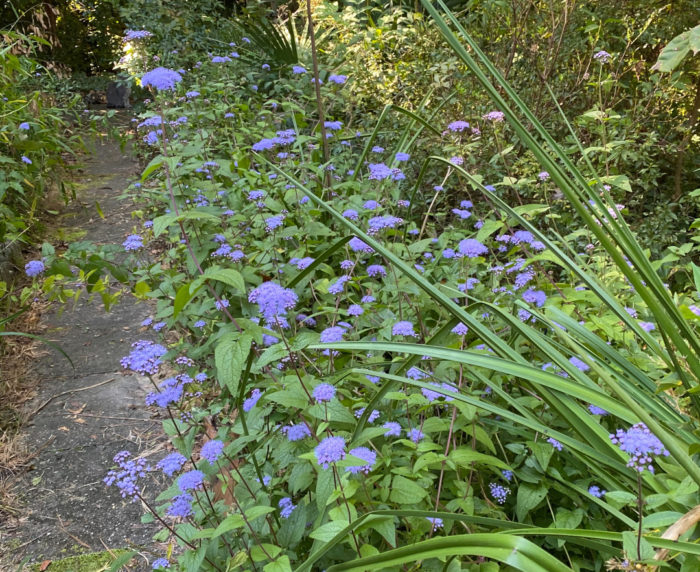 Today we're in Arthur Baugh's garden in Raleigh, North Carolina.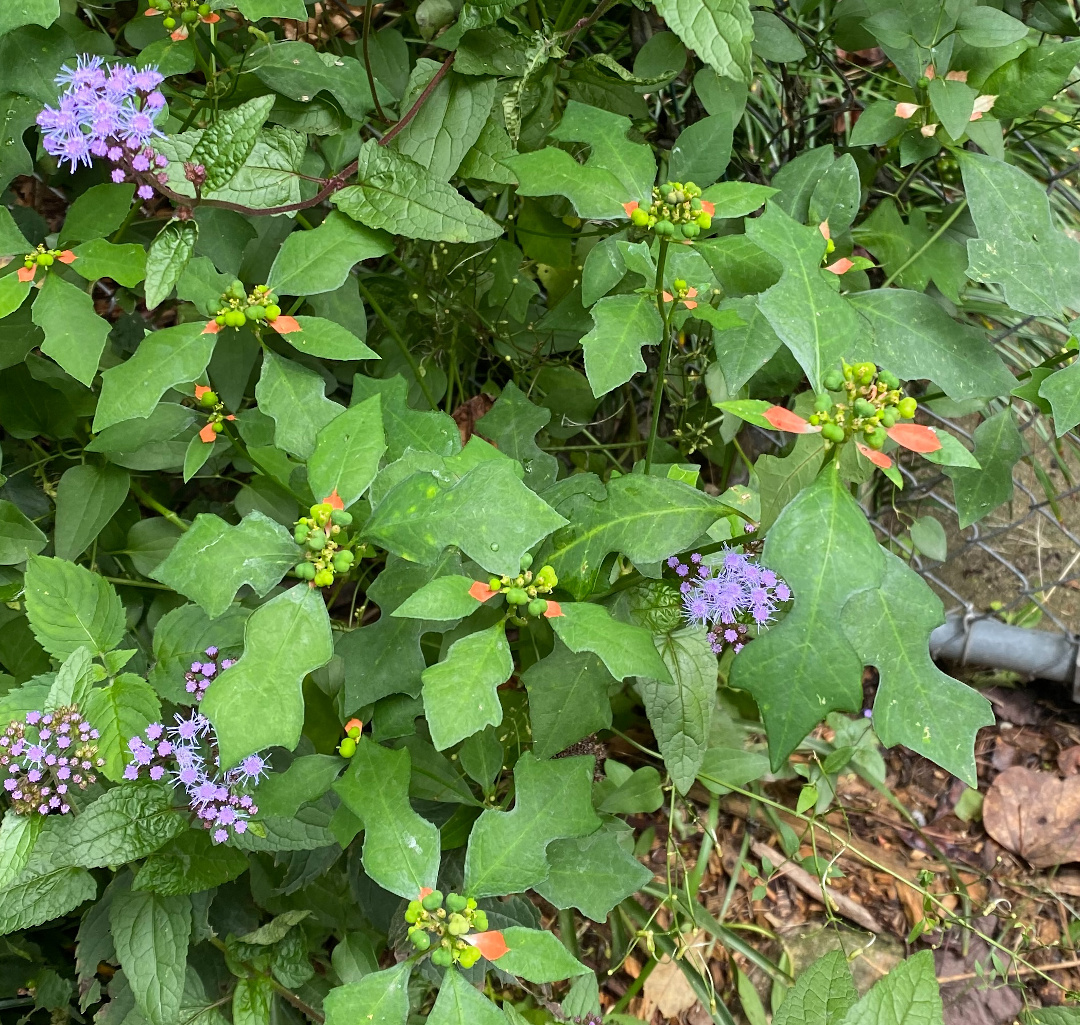 Blue mistflower (Conoclinium coelestinum, Zones 6–9) grows among wild poinsettia (Euphorbia cyathophora, annual). A relative of the familiar poinsettias used for holiday decoration, wild poinsettia is an annual native to a wide swath of North America. The red pattern on the bracts around the flowers is subtle but beautiful.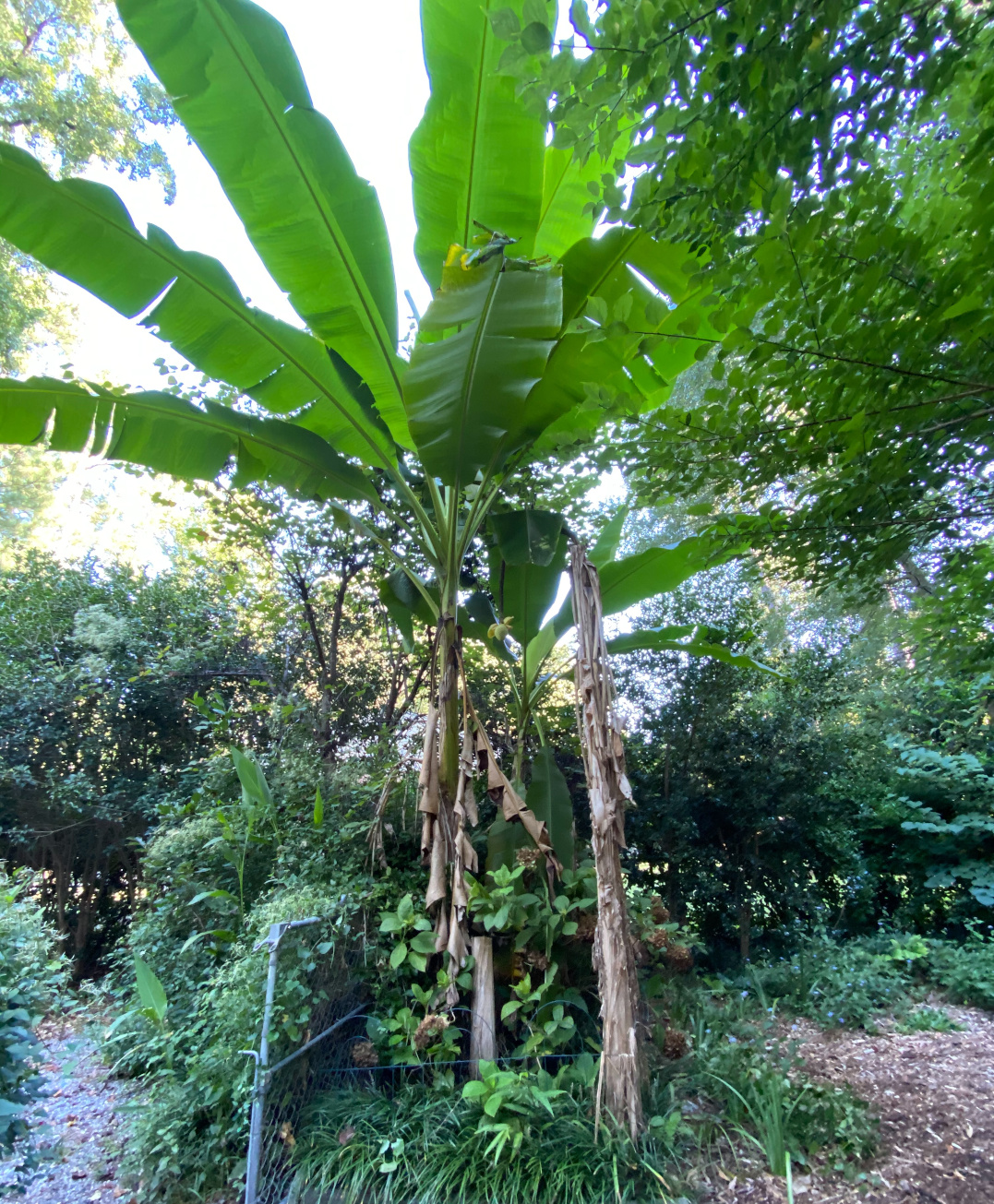 Japanese fiber banana (Musa basjoo, Zones 6–10) is the most cold hardy of the bananas and can even overwinter outside in Zone 5 in the right spot, especially if you give it extra insulating mulch over the winter. It grows rapidly in the heat of summer to create a dramatic tropical effect.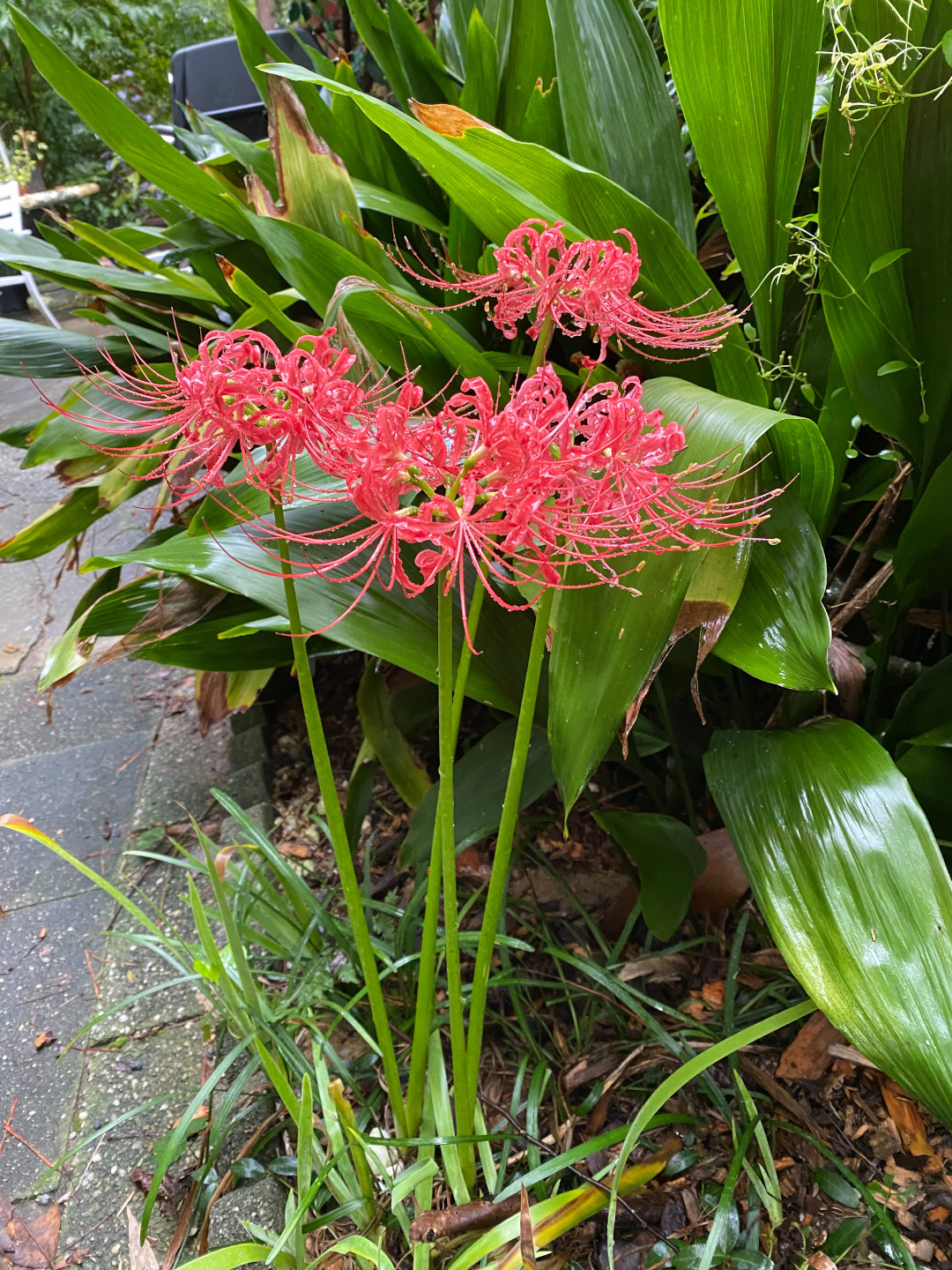 Hurricane lilies (Lycoris radiata, Zones 6–9) get their name for their habit of popping up into dramatic bloom in late summer, the peak of hurricane season. They are also called "surprised lilies" because the flowers pop up surprisingly from the bulbs before the leaves emerge. These are tough, long-lived, and pest-resistant bulbs seen commonly in older gardens and around older houses in the Southeast.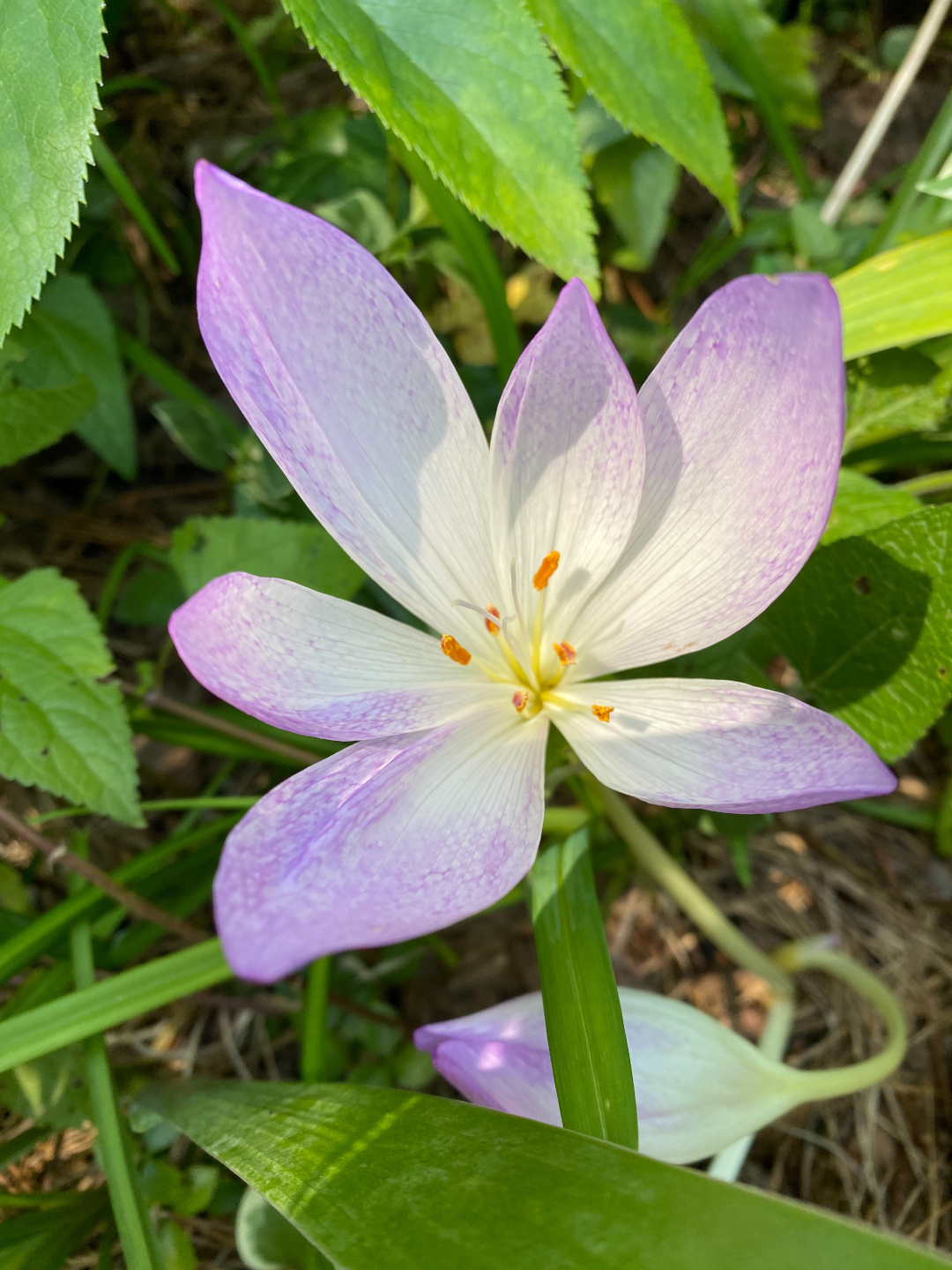 Sometimes called autumn crocus (Colchicum species, Zones 5–9), colchicums also burst into bloom from bulbs in the fall without any sign of the leaves that will emerge in the spring. Vigorous and very pest resistant, they are a great way to add fresh floral beauty to the fall garden.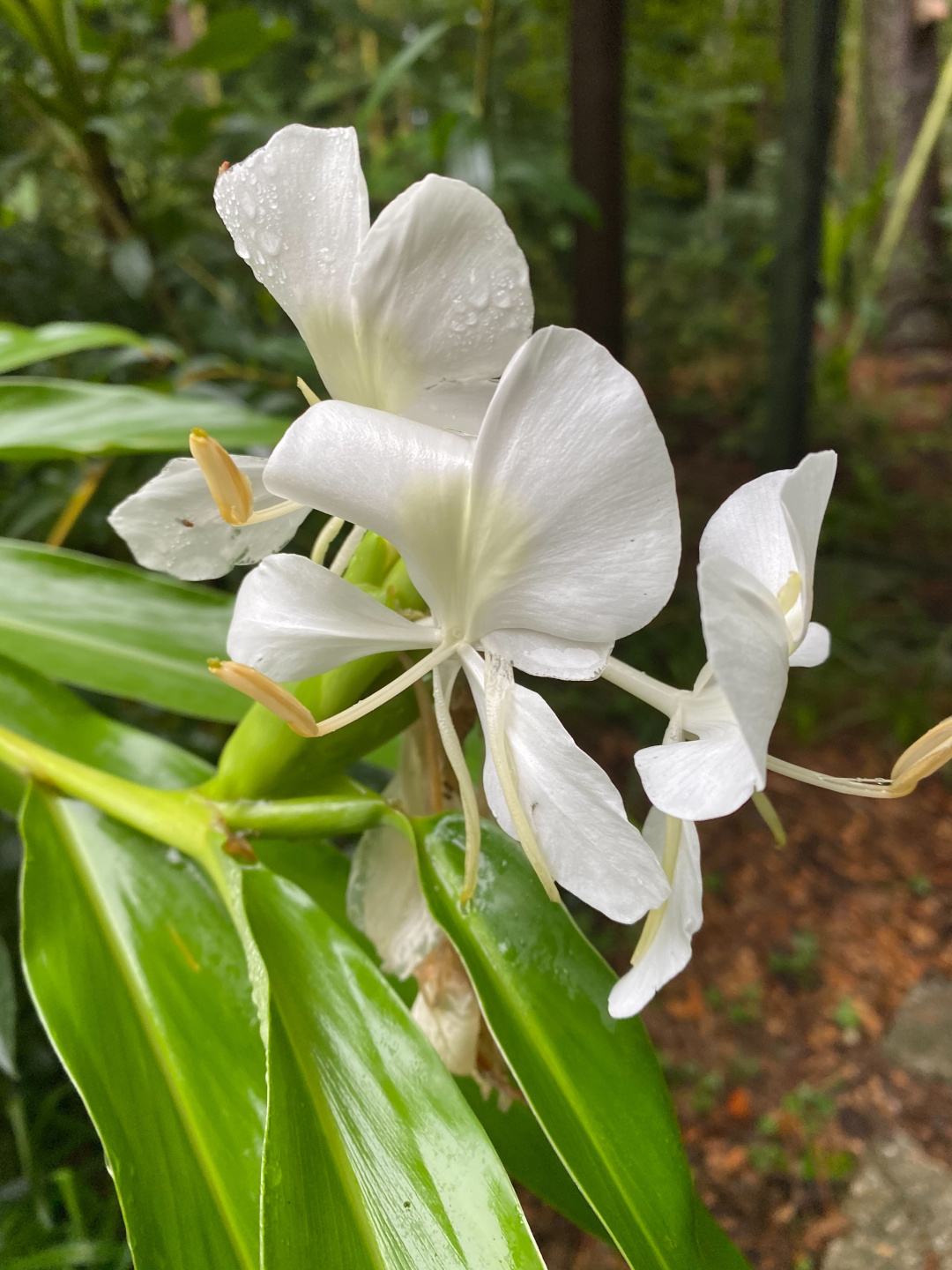 Butterfly ginger (Hedychium coronarium, Zones 7–10) grows tall with lush, tropical foliage and then in late summer starts pumping out masses of white flowers with a strong, wonderful fragrance.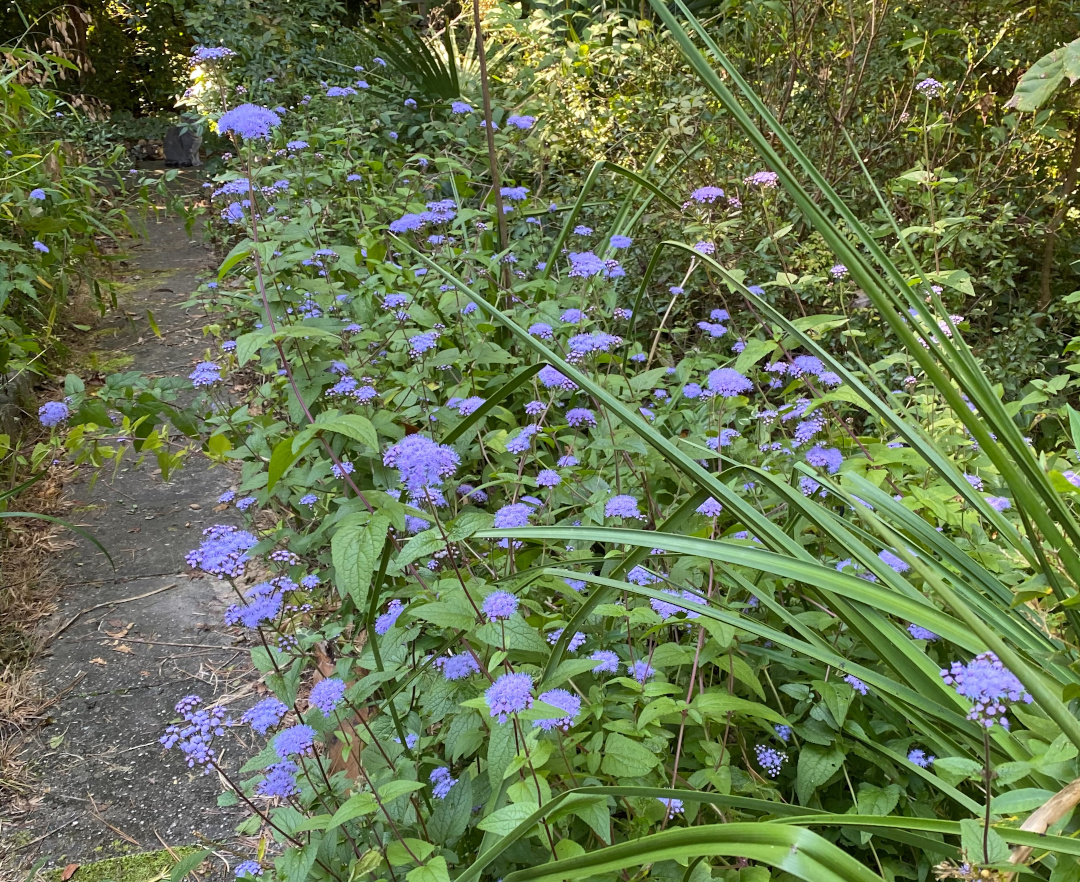 Masses of blue mistflower. This native plant blooms over a very long period from summer into fall. It does spread somewhat aggressively, so it's not great for a small space, but if you have room to let it run, it will make a great display.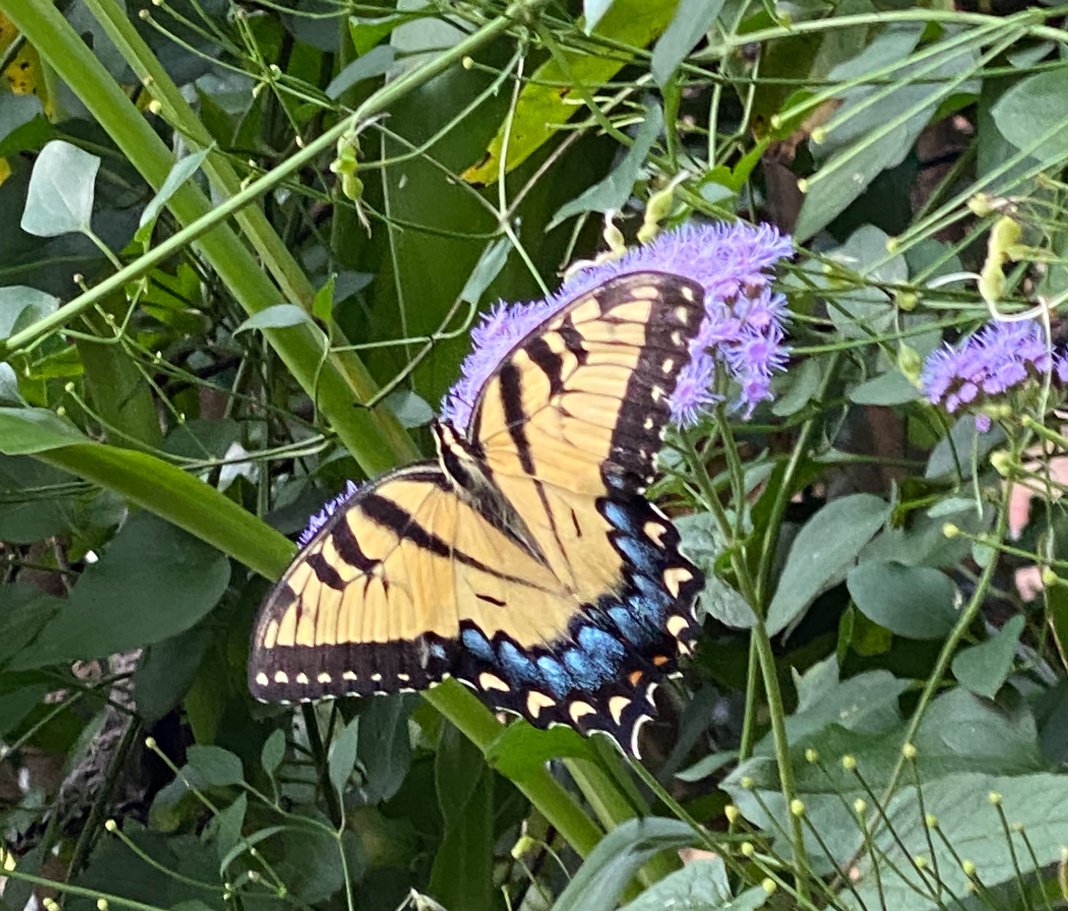 If you do make space for blue mistflower, the butterflies will thank you!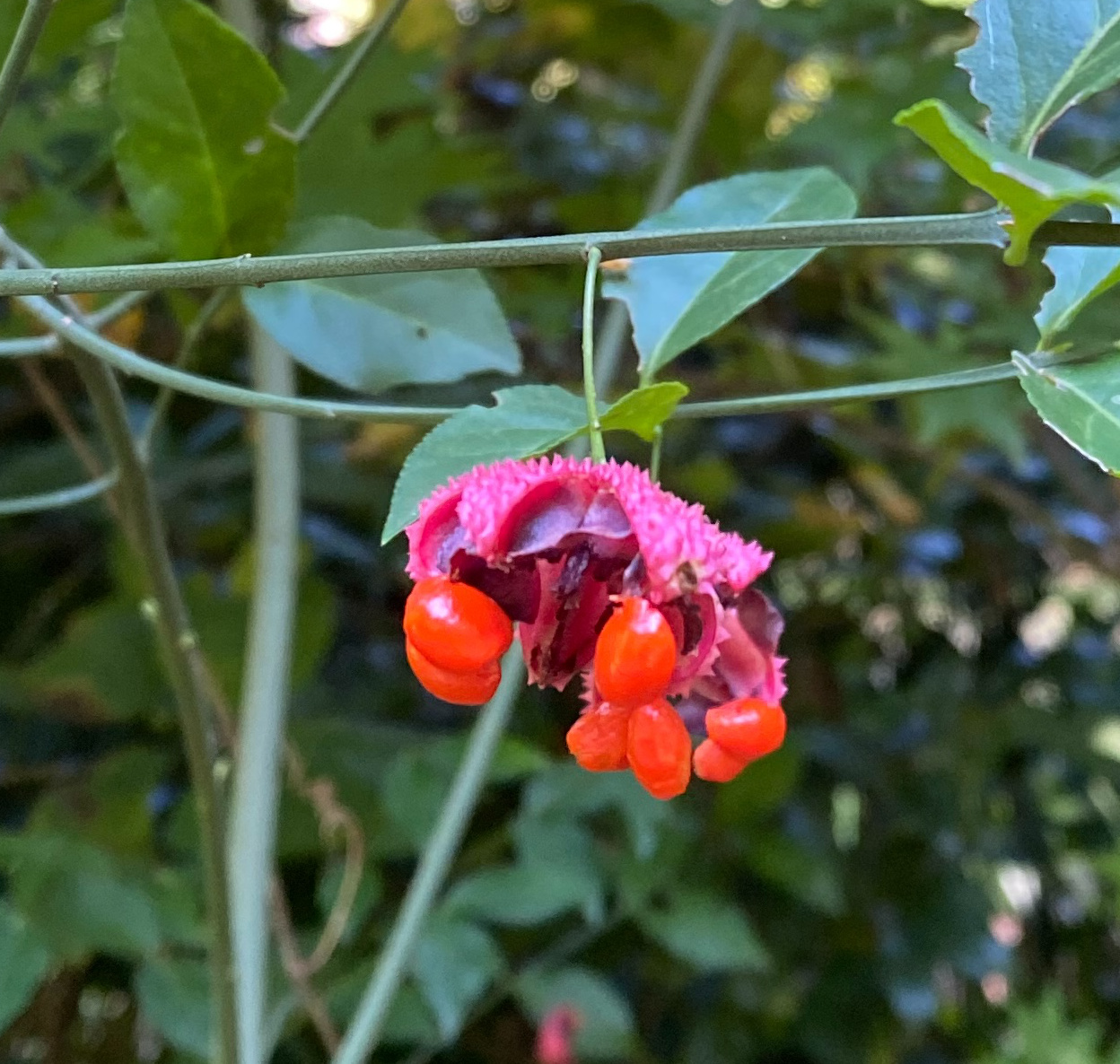 Going by the common names of strawberry bush or hearts-a-burstin', Euonymus americanus (Zones 6–9) is a native shrub with small, greenish flowers that give way to these incredible colorful fruits in the fall.
If you want to see more of Arthur's plants, check out his blog.
Have a garden you'd like to share?
Have photos to share? We'd love to see your garden, a particular collection of plants you love, or a wonderful garden you had the chance to visit!
To submit, send 5-10 photos to [email protected] along with some information about the plants in the pictures and where you took the photos. We'd love to hear where you are located, how long you've been gardening, successes you are proud of, failures you learned from, hopes for the future, favorite plants, or funny stories from your garden.
If you want to send photos in separate emails to the GPOD email box that is just fine.
Have a mobile phone? Tag your photos on Facebook, Instagram or Twitter with #FineGardening!
You don't have to be a professional garden photographer – check out our garden photography tips!
Do you receive the GPOD by email yet? Sign up here.