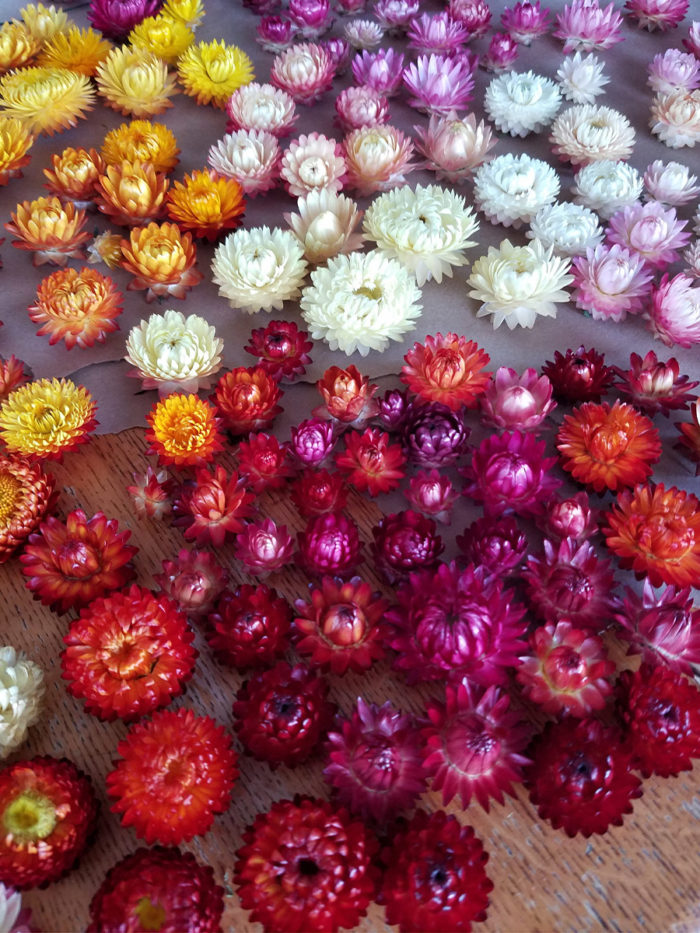 Even though early fall frosts and freezes have caused your garden to enter a state of slumber, you can still enjoy color and texture from certain annuals or tender, nonhardy perennials well into winter in your garden. Now I know what you're thinking: How can something that only lives for one year and died weeks if not months ago provide color and interest? Well, you are in luck, as there are a few annuals that do just that.
Giant swan milkweed (Gomphocarpus physocarpus, Zones 8–10) is a perfect plant for those who crave lime green fuzzy balls in their summer arrangements. When left on past fall, these balls produce interesting additions to the winter garden. Reaching a height of 4 to 6 inches, these graceful plants add a bit of whimsy to the garden throughout the year with beautiful flowers and eye-catching green seedpods that turn brown for winter. This is a truly unique plant that gets bonus points for being a member of the milkweed family, making it a host plant for monarchs!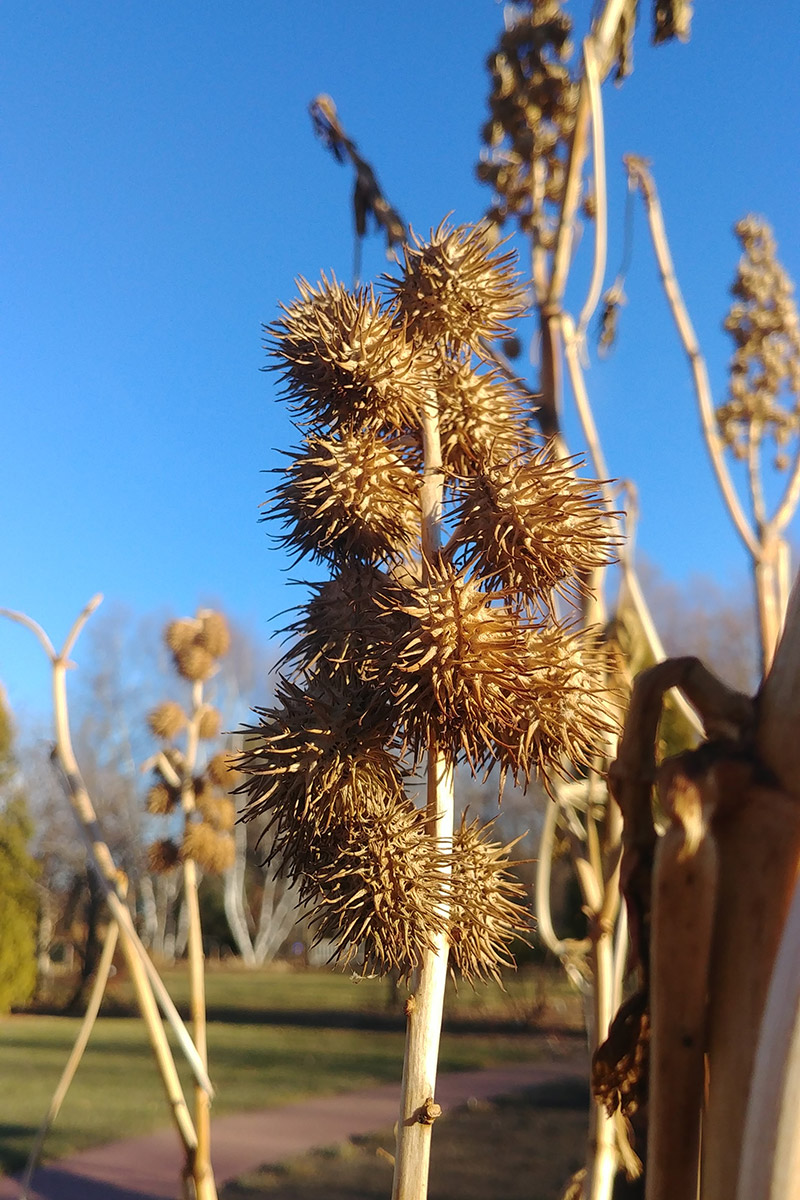 Castor bean (Ricinus communis, Zones 9–11) is a tropical plant commonly grown from seed each year. It is capable of reaching 10 feet tall in a single season and producing a very sturdy structure you can just about decorate with string lights. Aside from the huge leaves that come in shades of red and green, the plants produce attractive seed heads that persist into the winter and are especially eye-catching after a heavy frost. It is important to note that all parts of the plant are poisonous if ingested, most notably their seeds, and seeds should be used wisely in the landscape to avoid potential ingestion by children or pets.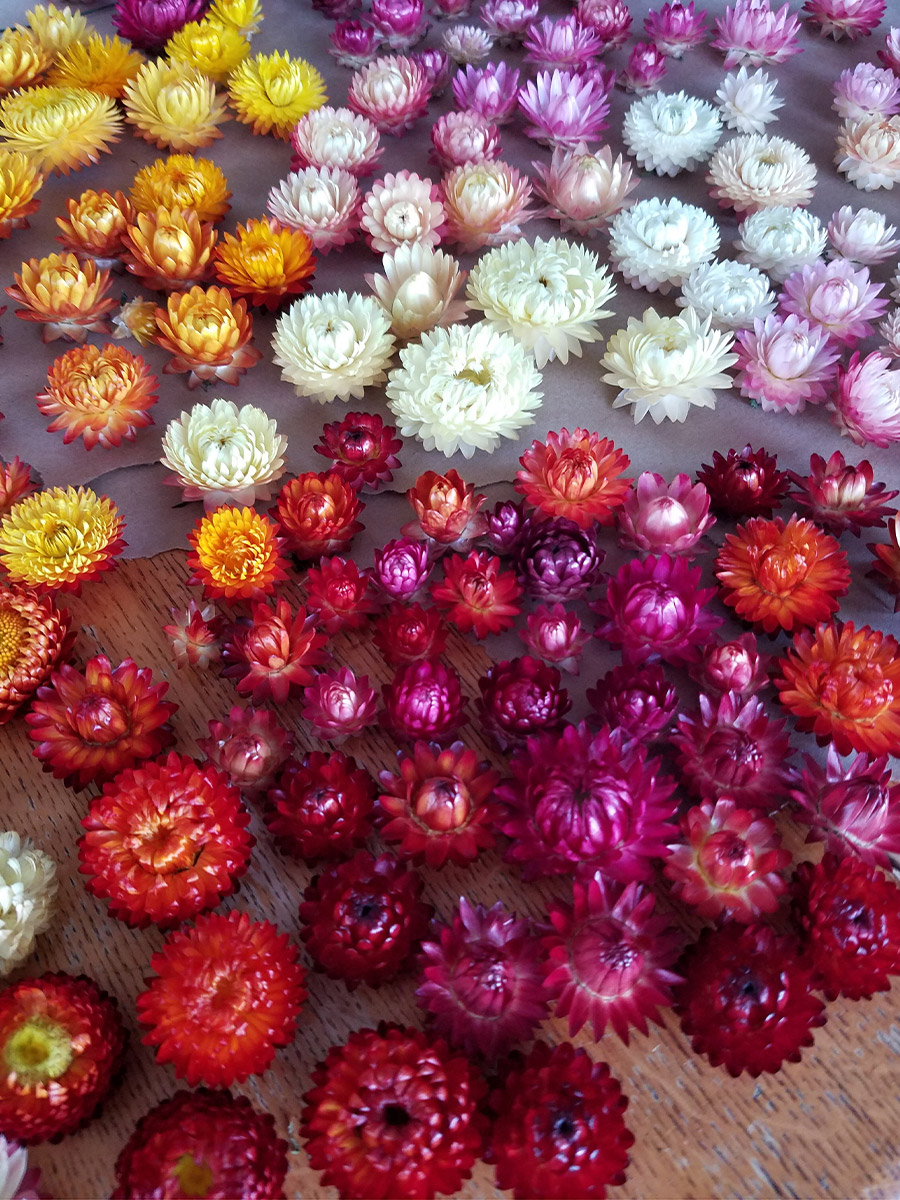 Strawflower (Xerochrysum bracteatum, Zones 8–10) has long been used as a cut flower and for drying, making it a great option to extend color well into the winter months. Coming in a wide array of colors ranging from red, pink, yellow, white, orange, purple, and many shades in between, there is sure to be a variety just right to add to your collection. Their sturdy stems keep the plants upright through wind and snow, with heights that range from 12 inches tall with the Bikini series all the way up to 36 inches or more with the Monster series. Easily grown from seed and super affordable, they are a great way to extend those summertime colors into the brown-and-white months of winter.
Before you remove all your annuals this year, think about which ones might add a little color and interest to the winter garden if left standing instead. Or consider adding the above plants to your growing list next year to bring something different to your winter landscape.
—Chris Schlenker is horticulture and grounds manager of McCrory Gardens at South Dakota State University in Brookings, South Dakota.