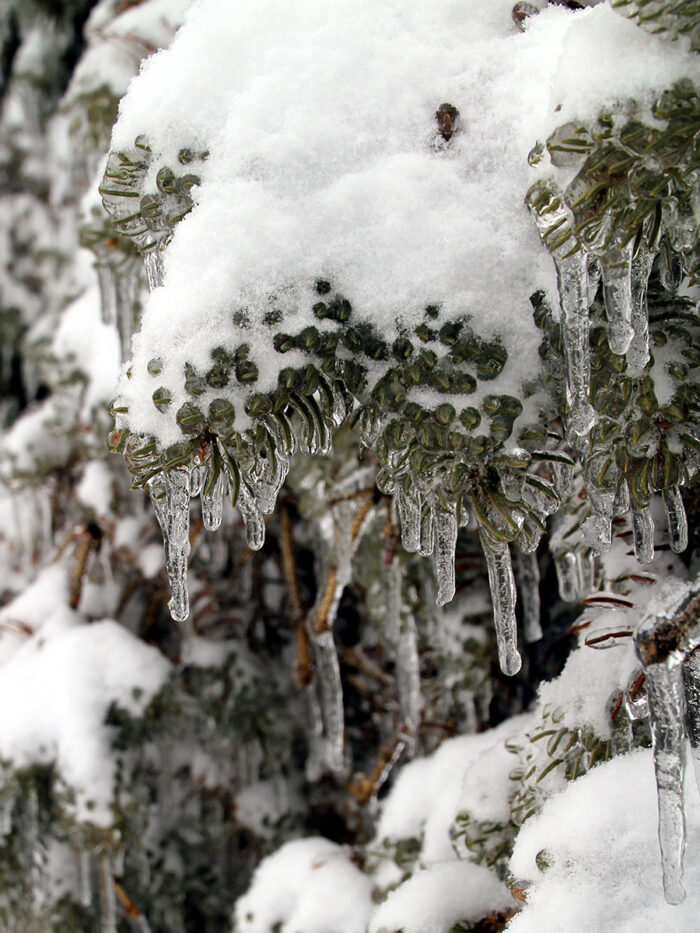 In the Northern Plains, we have a long season of heavy, wet snow and ice, which can cause significant damage to our shrubs and trees. With most plants in a dormant state, we can do some maintenance now during winter to prevent having to assess and manage snow-and-ice damage in the future.
Regular maintenance pruning strengthens trees and gives you the opportunity to spot weaknesses
Performing regular pruning to trees and shrubs is not only important for the aesthetics of plants but is also crucial to minimizing potential damage from heavy snow-and-ice loads. Structural pruning and removal of dead or weak branches enables tree to better handle the additional weight and all-too-frequent winter winds of the Northern Plains. By going through your trees and performing those tasks now in winter dormancy, you can substantially increase the odds of decreasing winter damage from future storms. If you determine that certain limbs of a significant size are weak, then cabling or bracing may be needed to further support the structure of the trees in question.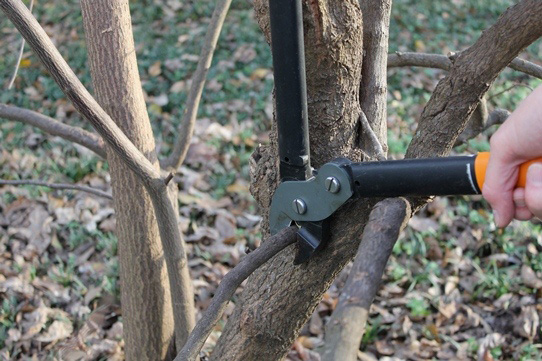 Pay special attention to certain trees
Priority should be given to trees in your landscape that are most prone to winter damage. Common evergreens in the Northern Plains such as American arborvitae (Thuja occidentalis, Zones 2–7), yew (Taxus × media, Zones 4–8), and Rocky Mountain juniper (Juniperus scopulorum, Zones 3–7) can be braced by loosely tying multiple stems together. Members of the poplar (Populus spp. and cvs., Zones 2–9), birch (Betula spp. and cvs., Zones 2–7), willow (Salix spp. and cvs., Zones 2–11), maple (Acer spp. and cvs., Zones 3–8), and elm (Ulmus spp. and cvs., Zones 3–9) genera tend to have brittle wood that is prone to winter damage if not properly pruned and maintained. These trees should be at the top of the list for receiving structural pruning. If you are not confident in performing the pruning, hire an arborist to assess and safely perform the tasks.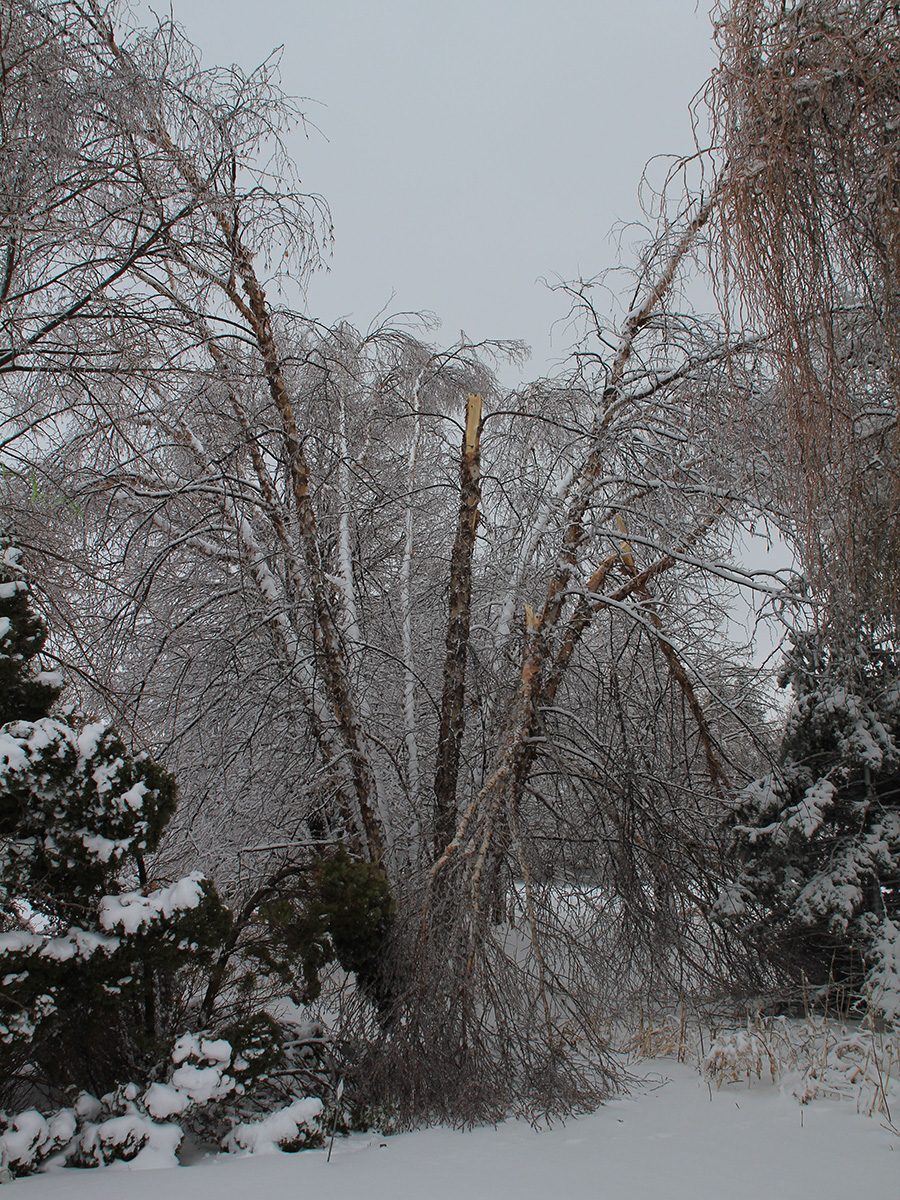 Remove snow as soon as possible if there's no ice on tree limbs
If you are in the middle of a significant snowstorm, one way to deal with the potential damage of heavy snow is to periodically brush the snow off with a broom. This works best on those trees and shrubs you can reach from the ground. Sometimes a simple shake of the tree or shrub's branches is enough to remove the snow. This method should not be used in conditions of ice, however, as damage is more likely to occur because of the shaking; instead, allow ice to naturally melt off. If a heavy snow load is left on too long, breakage or permanent bending and disfiguration may occur. This is often what happens with common evergreen and deciduous shrubs during the periodic blizzards we face.
Don't forget to check for damage after the storms pass
Assess your trees and shrubs after each significant ice storm or snowstorm. Check for broken limbs and branches as well as cracks in the trunks of trees. Monitor for significant changes, and consult your local expert on solutions. Only remove damaged material once conditions permit a safe work environment. For more on structural pruning and pruning winter damage, read Pruning Tips and Techniques. For more tips on saving your trees from winter storms, read Preventing and Repairing Winter Damage.
—Chris Schlenker is the horticulture and grounds manager of McCrory Gardens at South Dakota State University in Brookings, South Dakota.