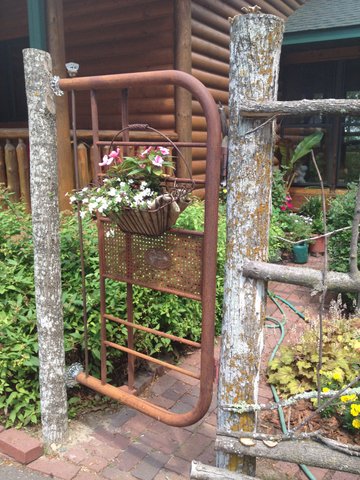 Today's photo are from Ann McCormick. She says, "My garden is in Crosslake, Minnesota, which is north of Brainerd. It was plagued by deer so I built a fence from small trees we had cleared on our property. With an almost weekly spray of liquid fence the garden is free of deer.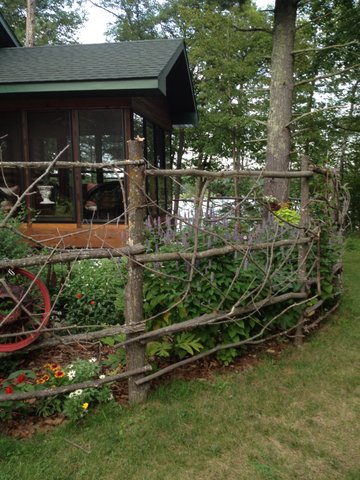 "I rely on perennials with pops of color from annuals. I use containers of them to fill in when perennial flowers fade. The star performer this year was Angelica gigas. You can see one of them growing in front of the red wheel rim that is mounted on the fence."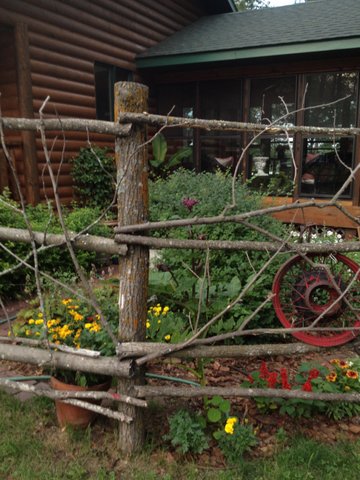 I love your use of found objects, Ann, the gate and the painted wheel rim are especially super! Thanks so much for sharing.
OK, everyone, pickings are slim. Send me some pics of your garden travels or of your garden last season!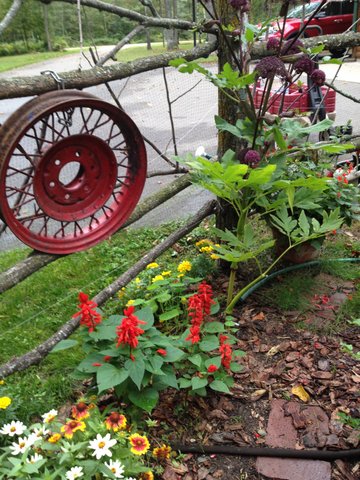 **Hey all–are you signed up to get the GPOD in your inbox each morning? If not, do it now!**
        —–CLICKHERE.—–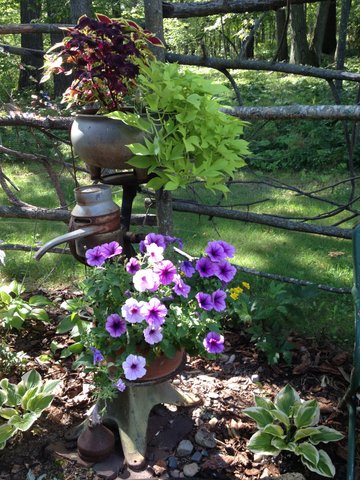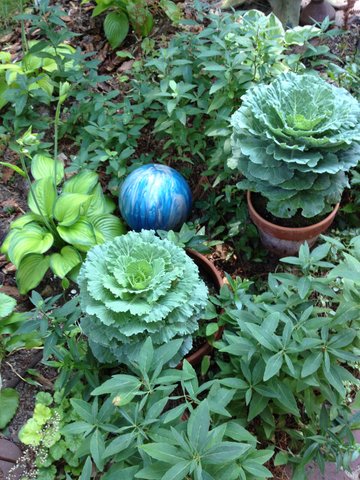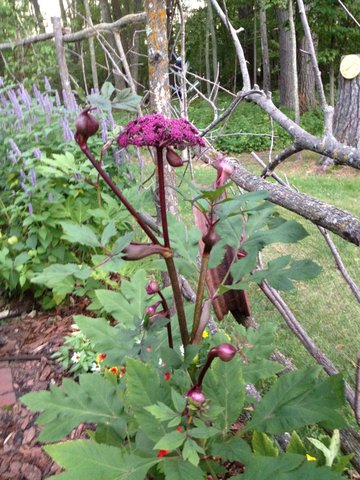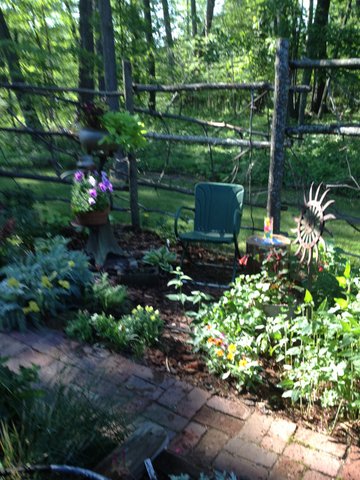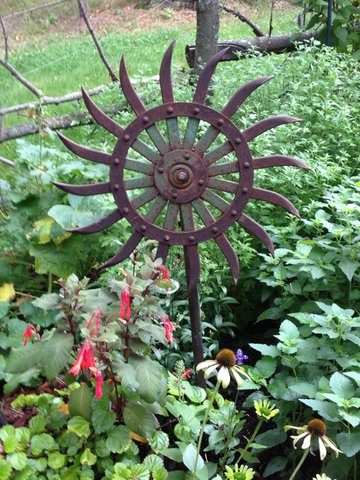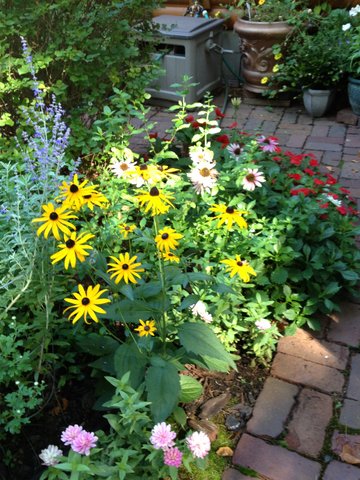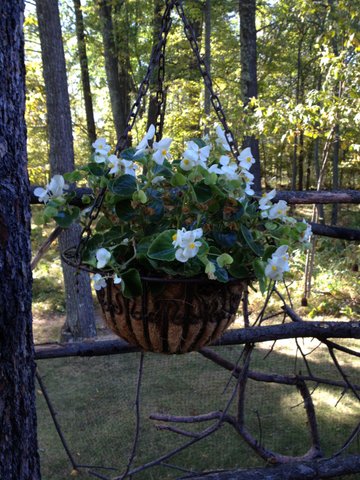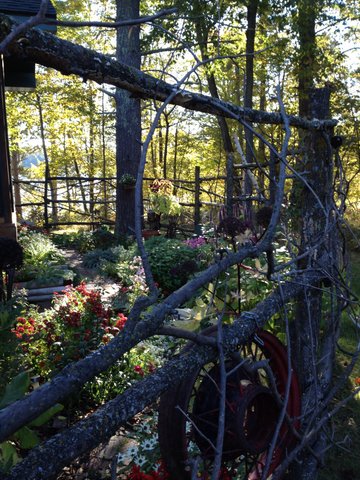 Want us to feature YOUR garden, or a garden you've recently visited, in the Garden Photo of the Day? CLICK HERE!
Want to see every post ever published? CLICK HERE!  Want to search the GPOD by STATE? CLICK HERE!
And last but not least, Check out the GPOD Pinterest page, where you can browse all the post in categories…fun! CLICK HERE!