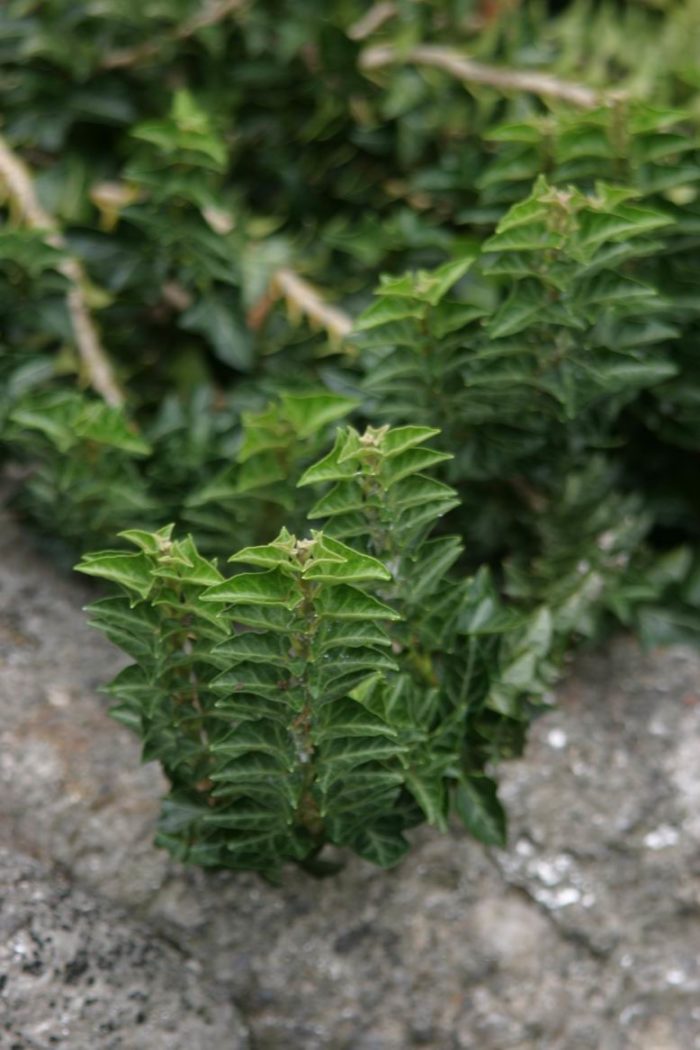 Ever gone online and seen the selection of English ivies that are for sale these days? It's mindblowing! They come in all shapes and sizes, and in a multitude of shades. But this little ivy has fascinated me for years with its tightly stacked leaves. It's Hedera helix 'Congesta', and it grows in USDA Hardiness Zones 5-11. According to the AHS encyclopedia, it maintains a small bush habit, and is suitable for rock gardens. If you live in the Northwest, however, don't get too excited. From what I hear, planting English ivy there is like planting Japanese barberry (Berberis thunbergii cvs., Zones 5-8) in the Northeast. A no-no! Darned invasives.
Welcome to the Fine Gardening GARDEN PHOTO OF THE DAY blog! Every weekday we post a new photo of a great garden, a spectacular plant, a stunning plant combination, or any number of other subjects. Think of it as your morning jolt of green.
Sign up to get new posts delivered to your inbox each morning so you'll always remember to take a look, or subscribe to our RSS feed. We look forward to sharing our garden travels with you.
READER PHOTOS: We love featuring your photos, too. If you think you have a photo that we should share on the Garden Photo of the day, email us. Send hi-res images if possible. We'll only respond if we plan to use your photo.