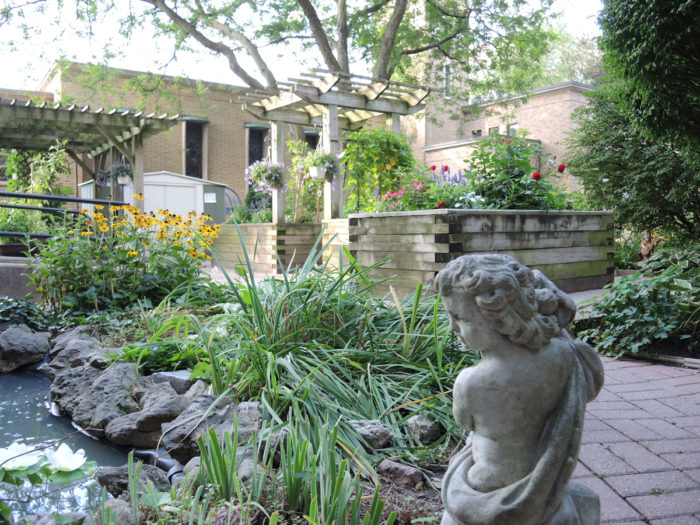 Today's photos are from Mary Anderson, who says, "I have worked for 23 years as the recreation therapist at Sunnybrook Health Sciences Centre in Toronto, Ontario, in the Geriatric Day Hospital. During that time I have designed and built a raised wheelchair- and walker-accessible garden for the patients of the program to use.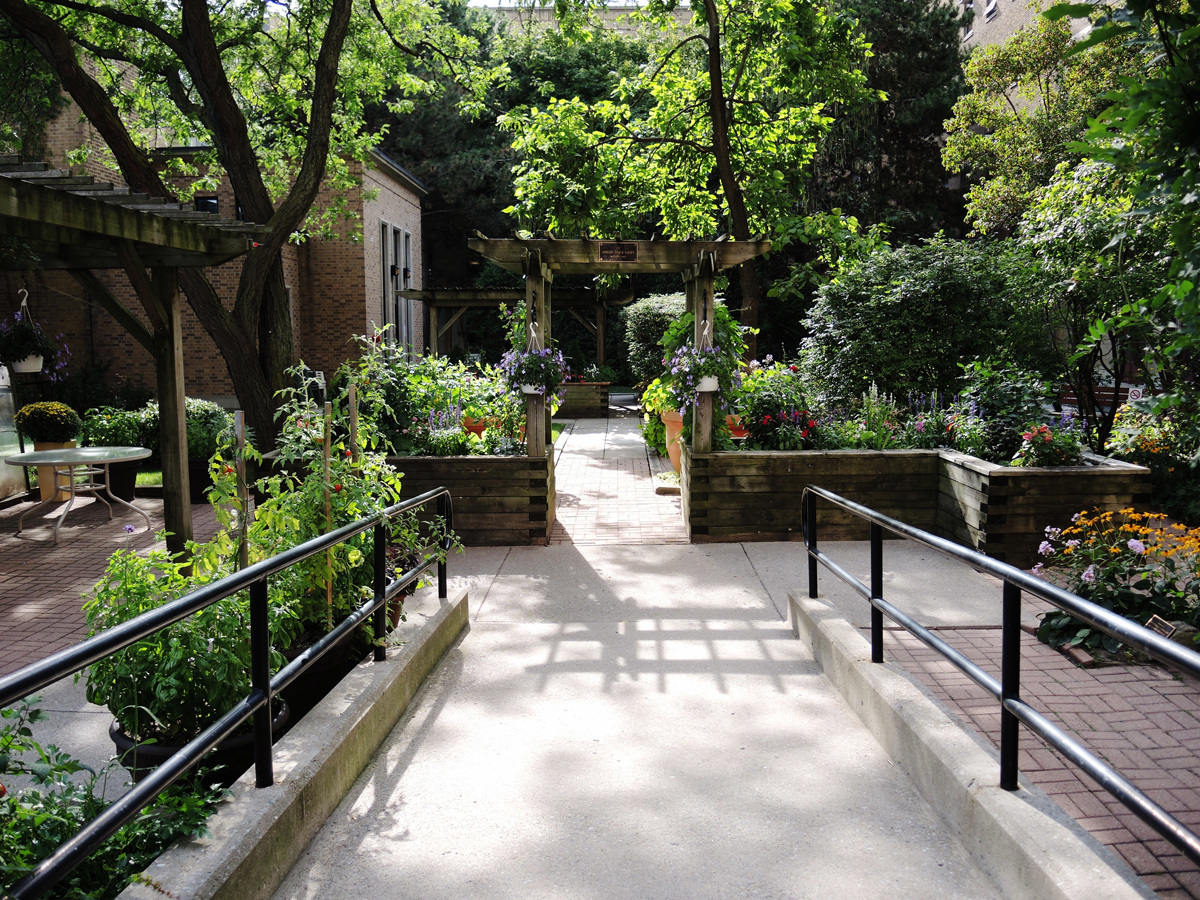 "It has all been achieved through donations, volunteers, and family members who helped build the structures and hardscaping. Over the years I have added more walkways, a small water garden, and a 4-holed putting green. The hospital's chapel and synagogue mirrored my design to create an additional planter for us to use, as well as a second pergola.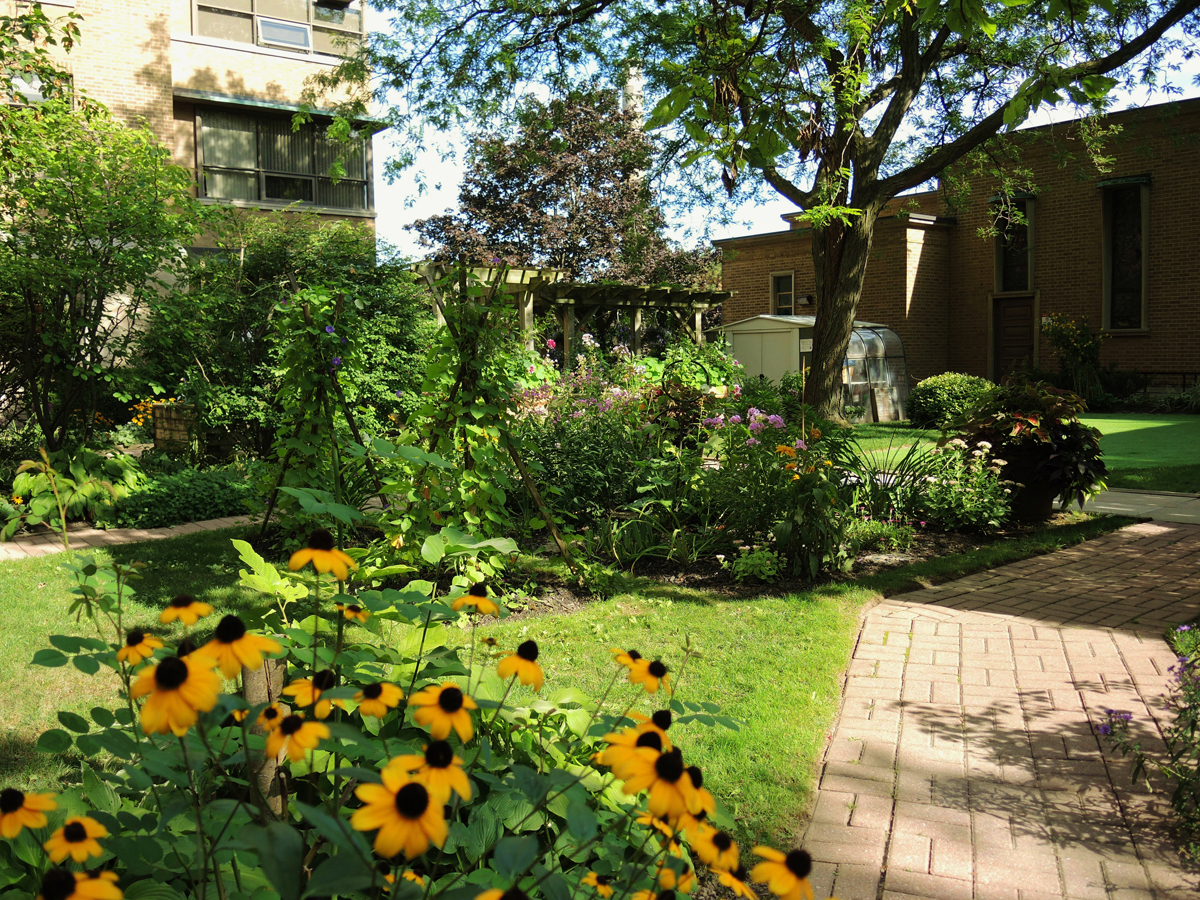 "The patients plant seeds indoors and then transplant them to the raised gardens. We also supplement with plants donated, if required. This year marked the 40th anniversary of the Geriatric Day Hospital, so the patients, volunteers, and I worked diligently to have a lovely show for this celebration.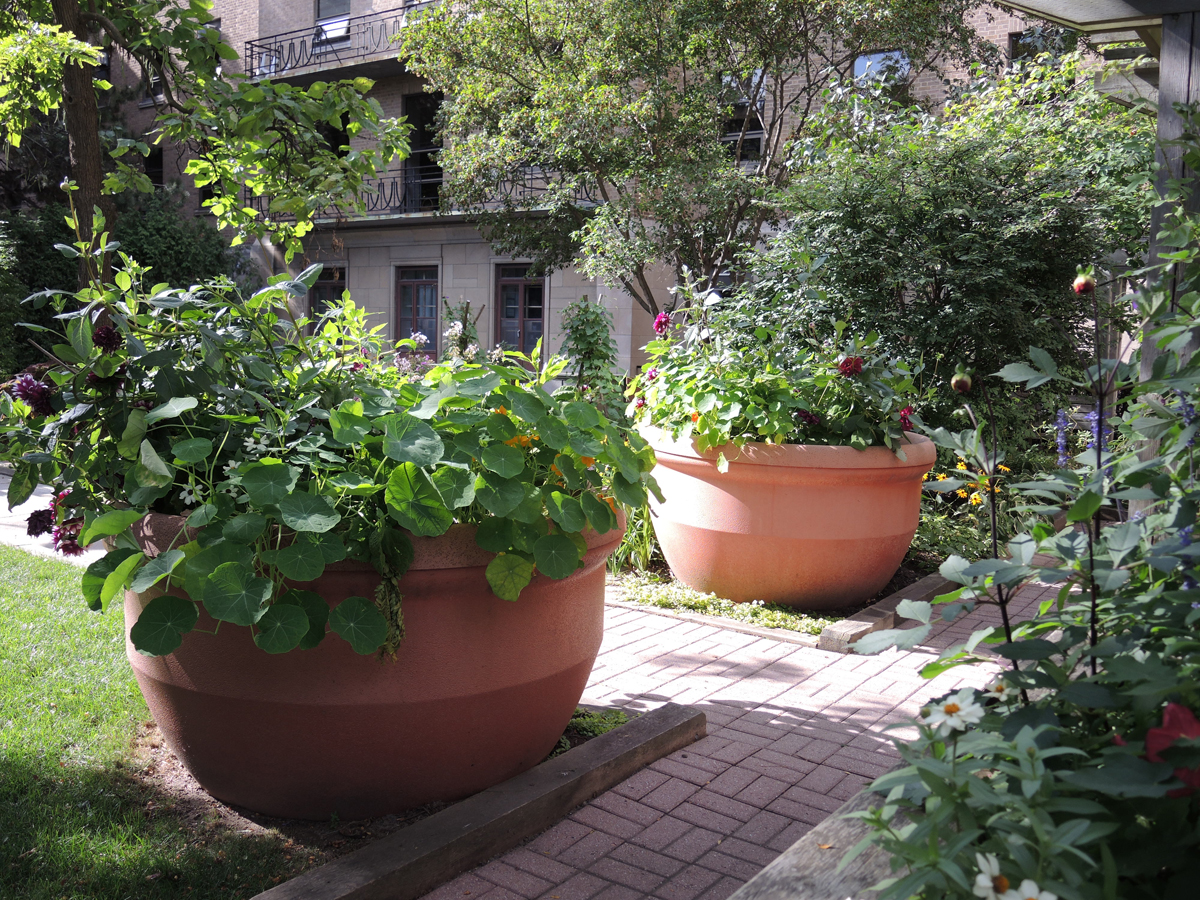 "The planters are constructed out of pressure treated lumber, so as not to rot. They are lined, so no chemicals leek out to the soil. The raised gardens are mainly annuals, and the lower beds are perennials which have been divided from my gardens at home and through donations. The two large round planters were left over from one of the hospital's additions, there were too many of them for the front lobby, so guess who begged for them. They are perfect for this secret garden which is enclosed on all four sides (so it has a bit of a micro-climate).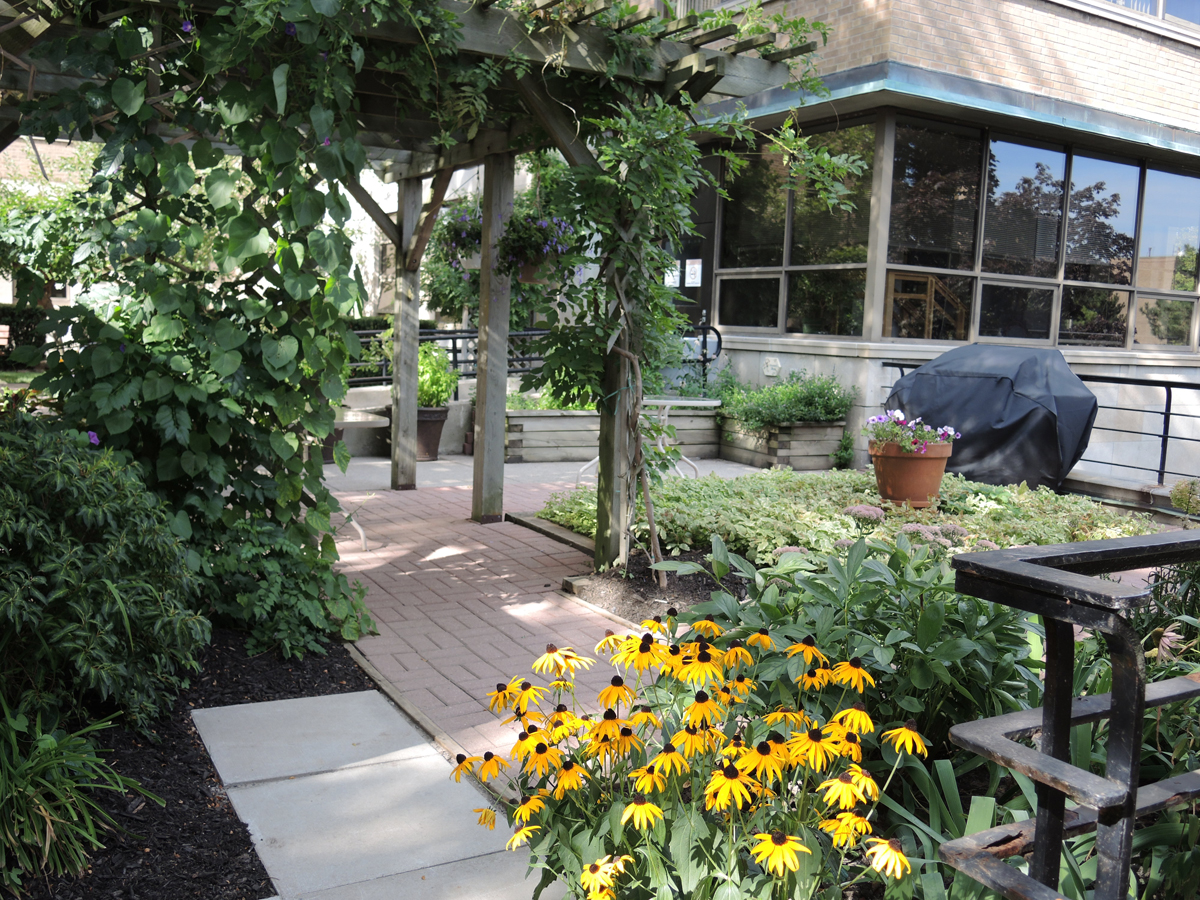 "The staff of this large hospital come to sit and rest in this area when they need to recharge their batteries, as do the patients of the program. Every fall we have a pesto party with the basil the patients have grown from seed. We also serve the tomatoes they have grown.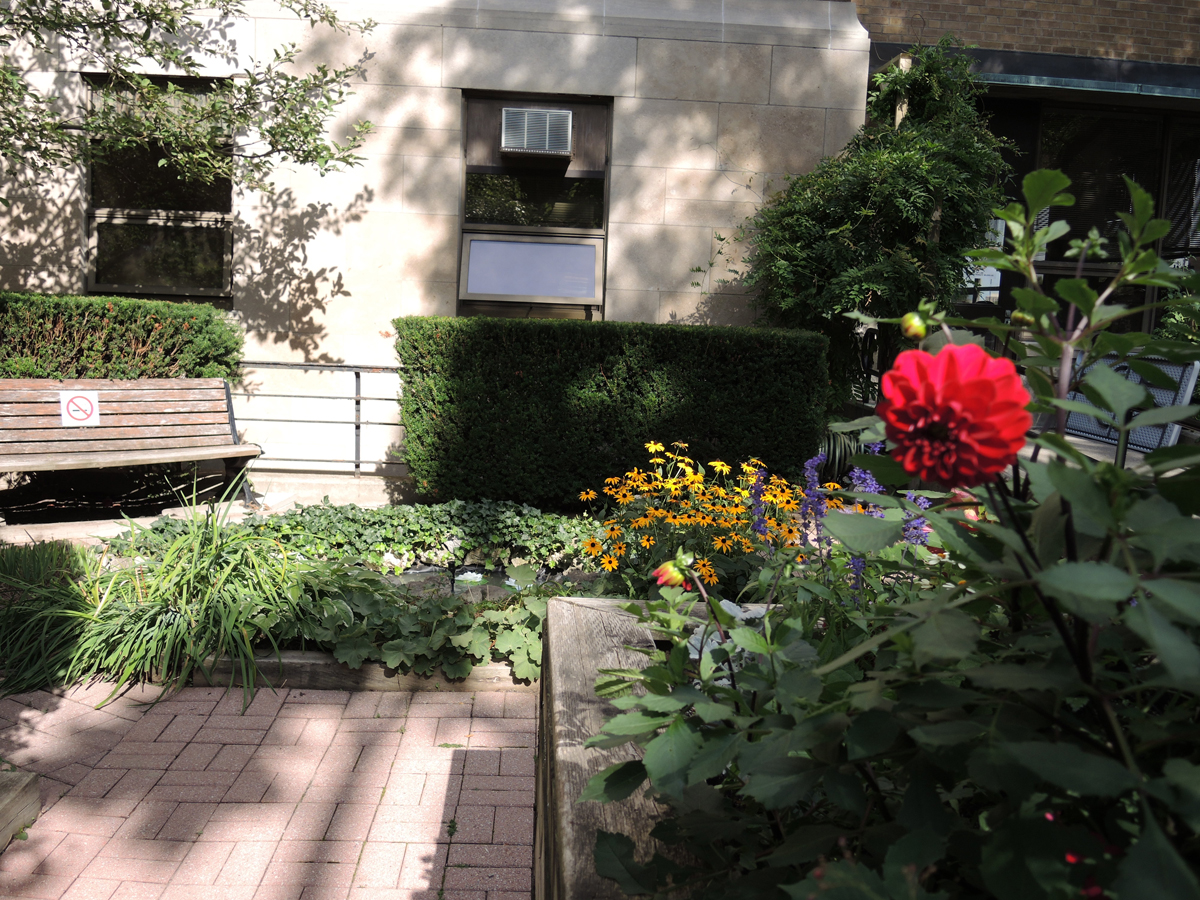 "The veteran population at the hospital come from across the street and use the putting green upon occasion. The putting green is made of an astro turf, which is low maintenance and easy for walkers and wheelchairs to maneuver on. The patients love working in this garden, as the majority of them are unable to access a garden now."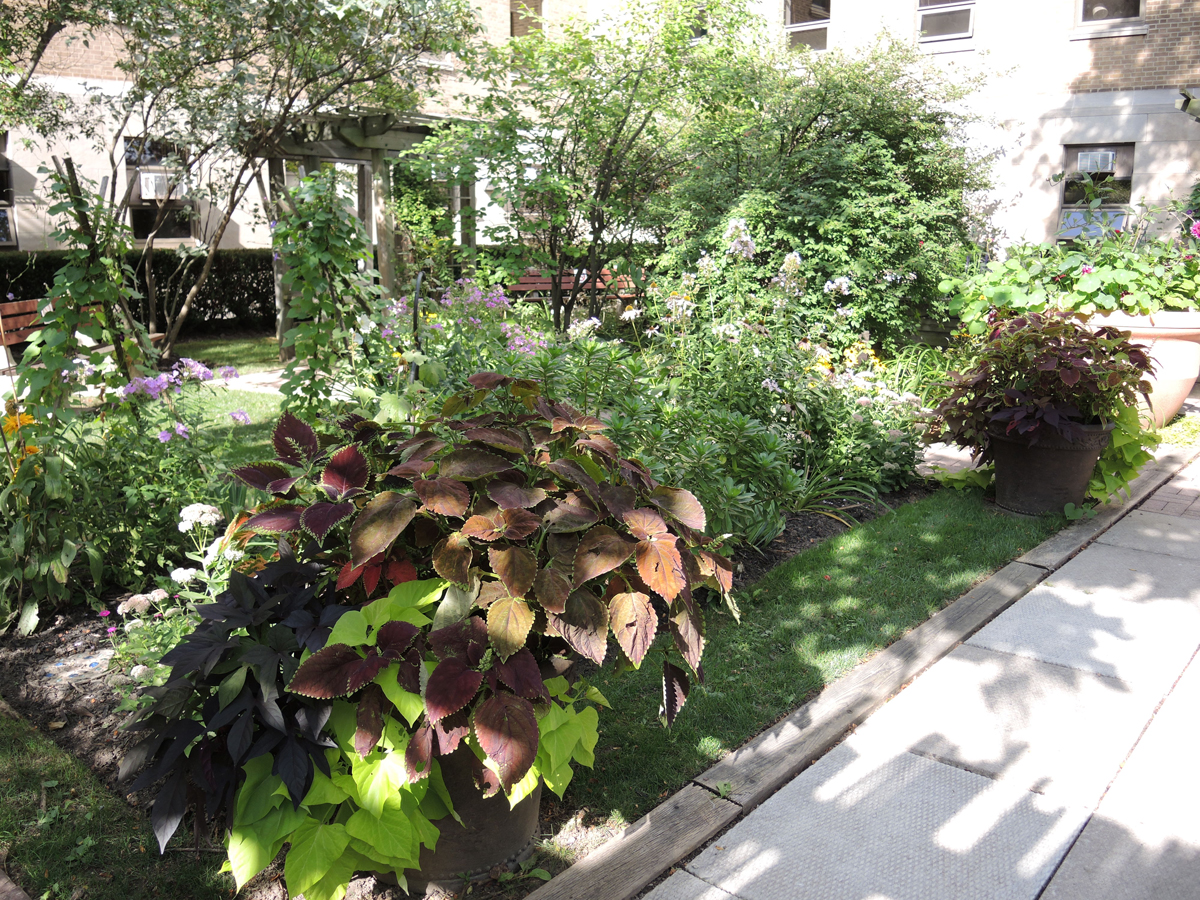 What an amazing garden, Mary, on so many levels! Kudos to you, your volunteers, and the patients. You've all created a beautiful space and experience.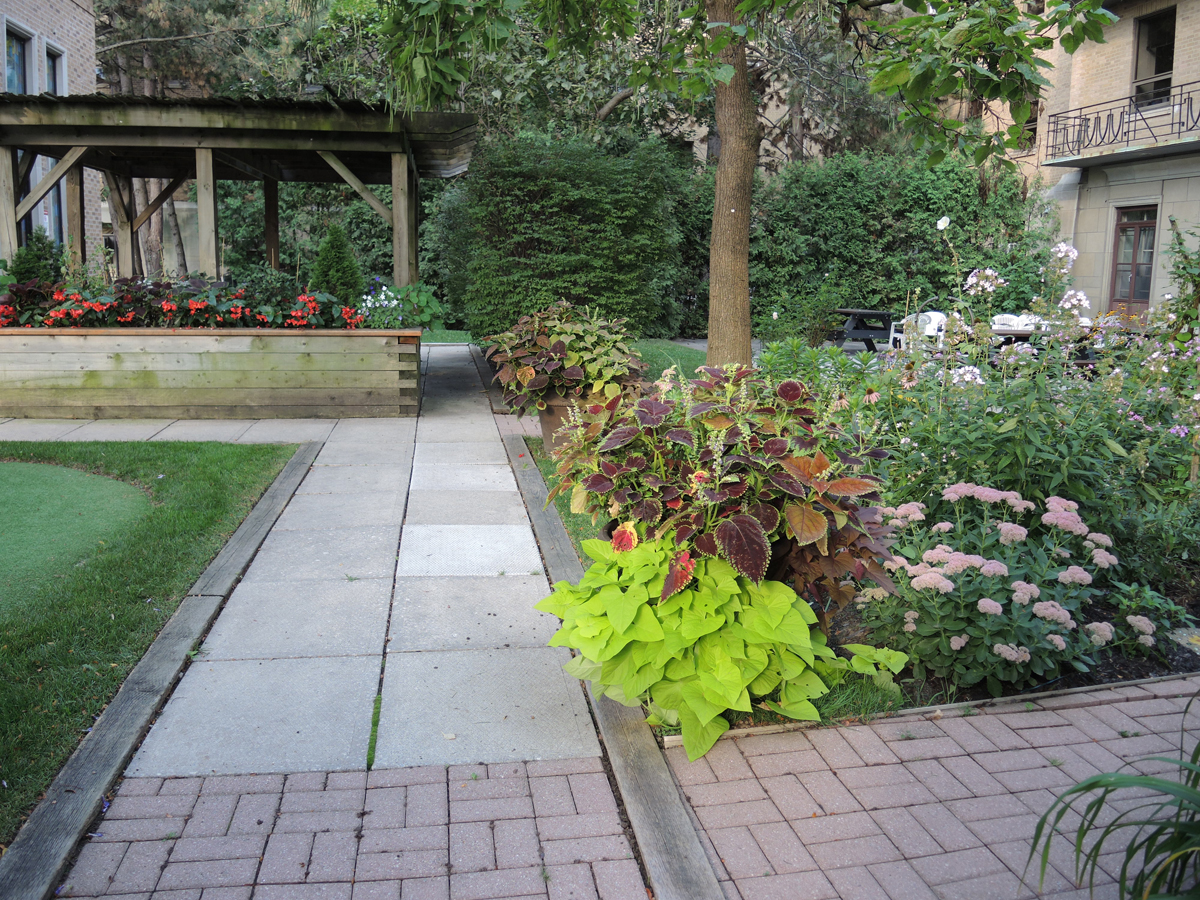 You're running out of time to take some photos in your garden! So get out there with your cameras and send some in! Email them to [email protected].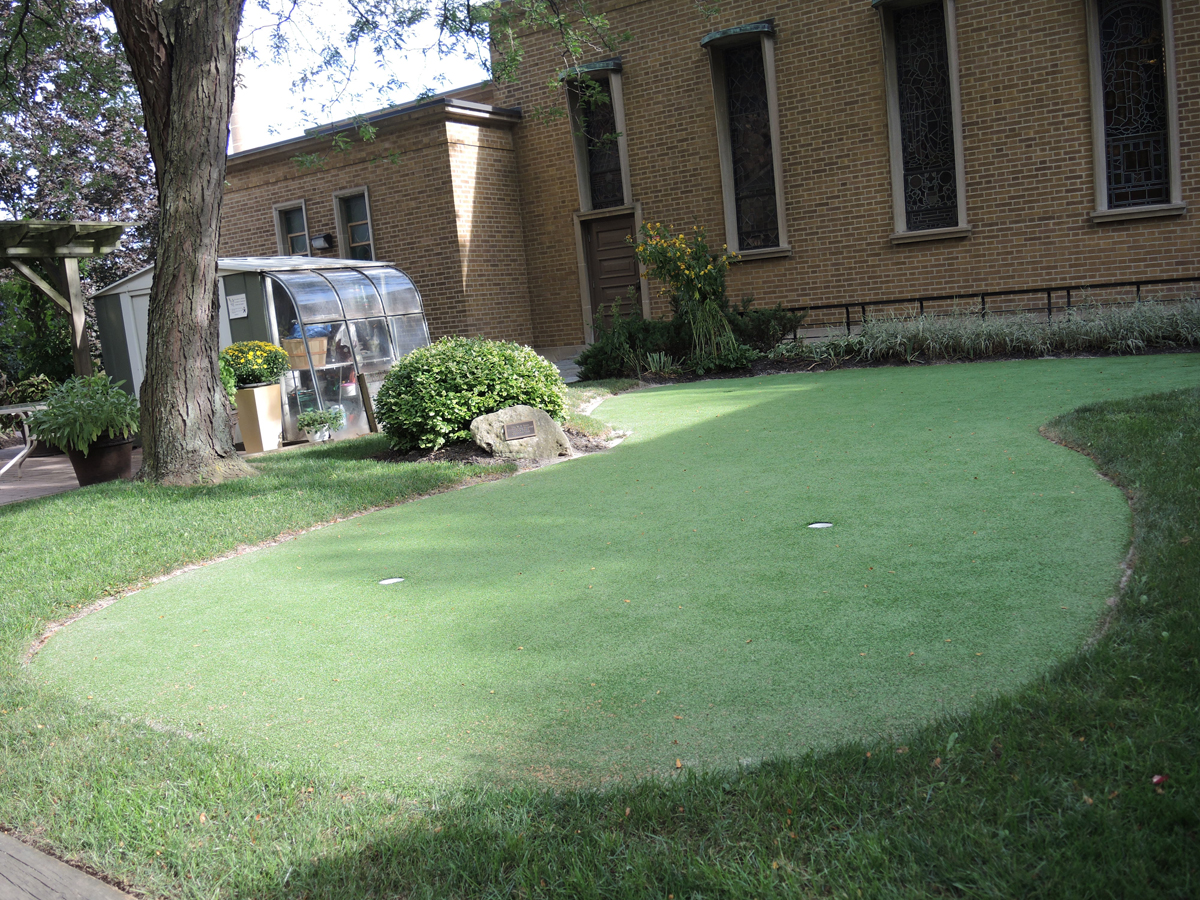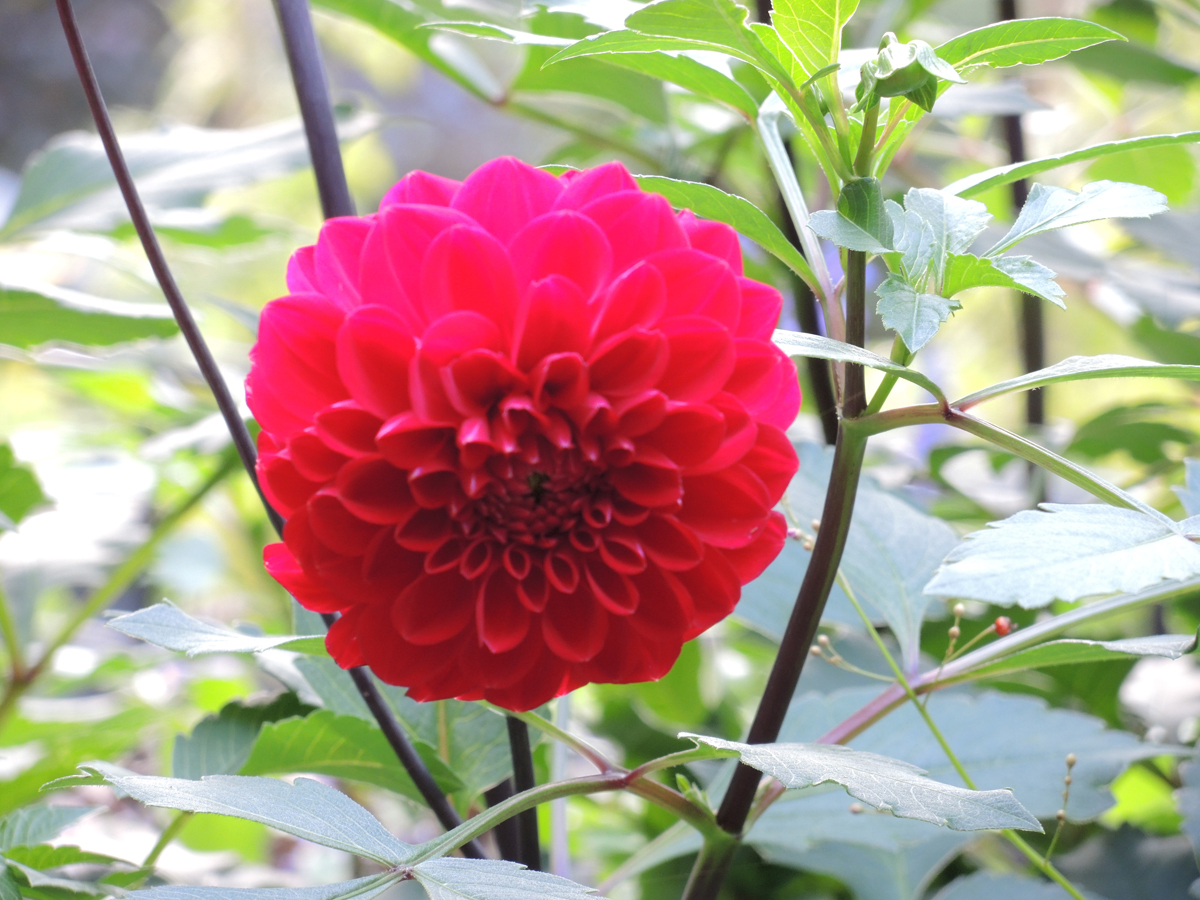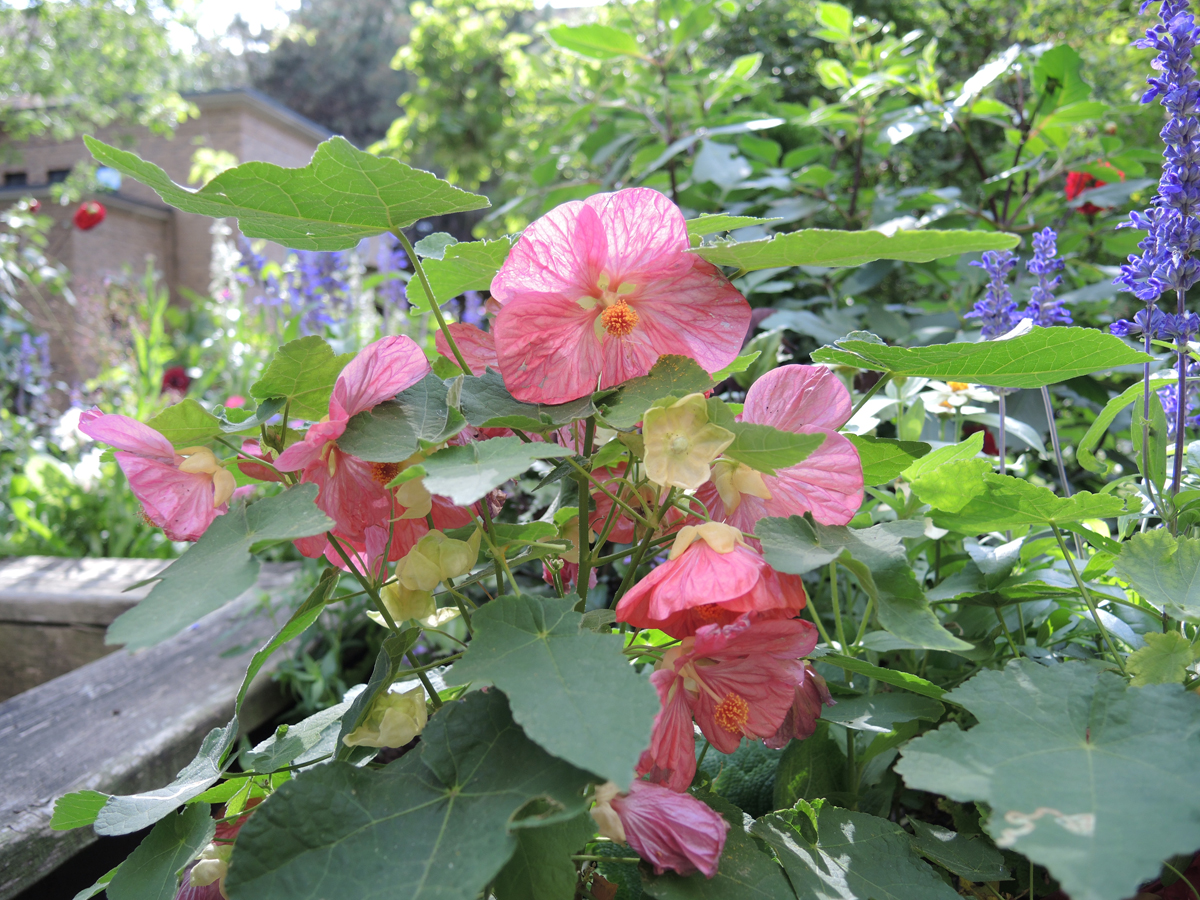 Want us to feature YOUR garden in the Garden Photo of the Day? CLICK HERE!
Want to see every post ever published? CLICK HERE!
Want to search the GPOD by STATE? CLICK HERE!
Check out the GPOD Pinterest page! CLICK HERE!