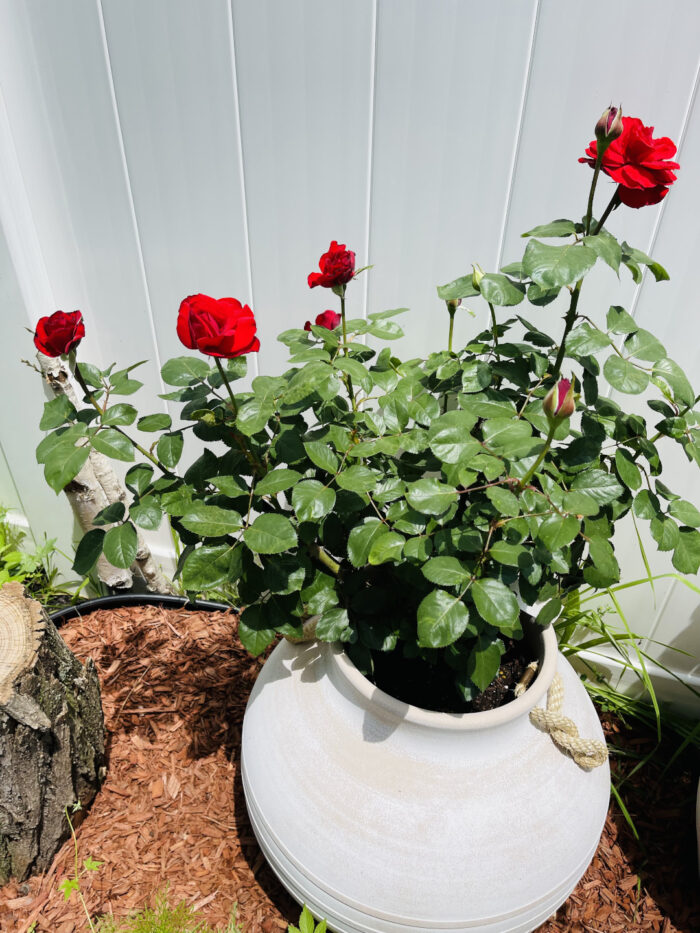 Today we're visiting Aissa's garden in Linden, New Jersey.
I moved from a tiny one-bedroom apartment to a townhome with a small backyard. After reading and researching ideas all winter, I have been finding joy in my newfound hobby of gardening.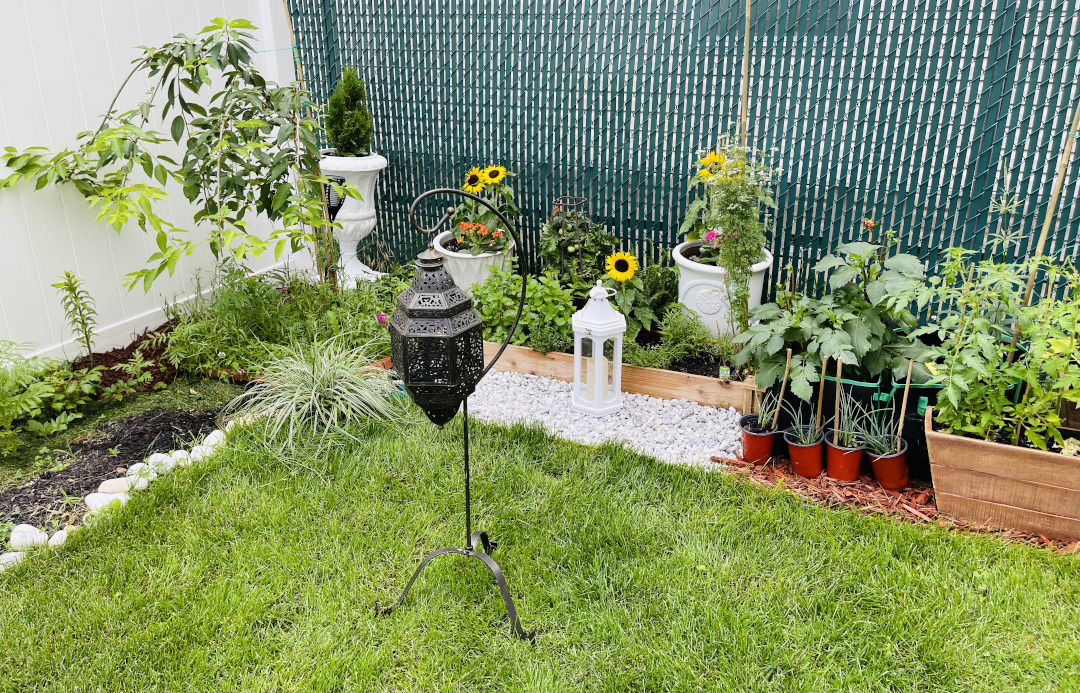 I have been making the most of this little garden space by mixing vegetables and herbs with ornamental plants.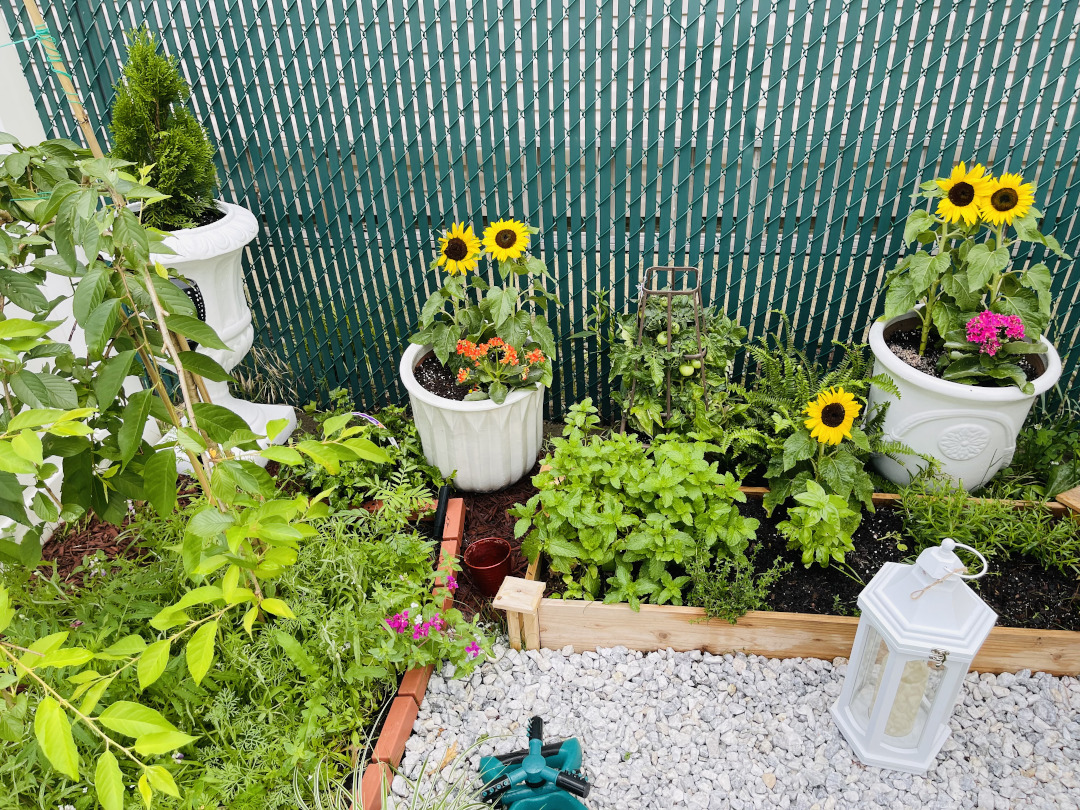 Miniature sunflowers (Helianthus annuus, annual) bring cherry color to the garden. Miniature versions of plants are a great way to make the most of a small garden area.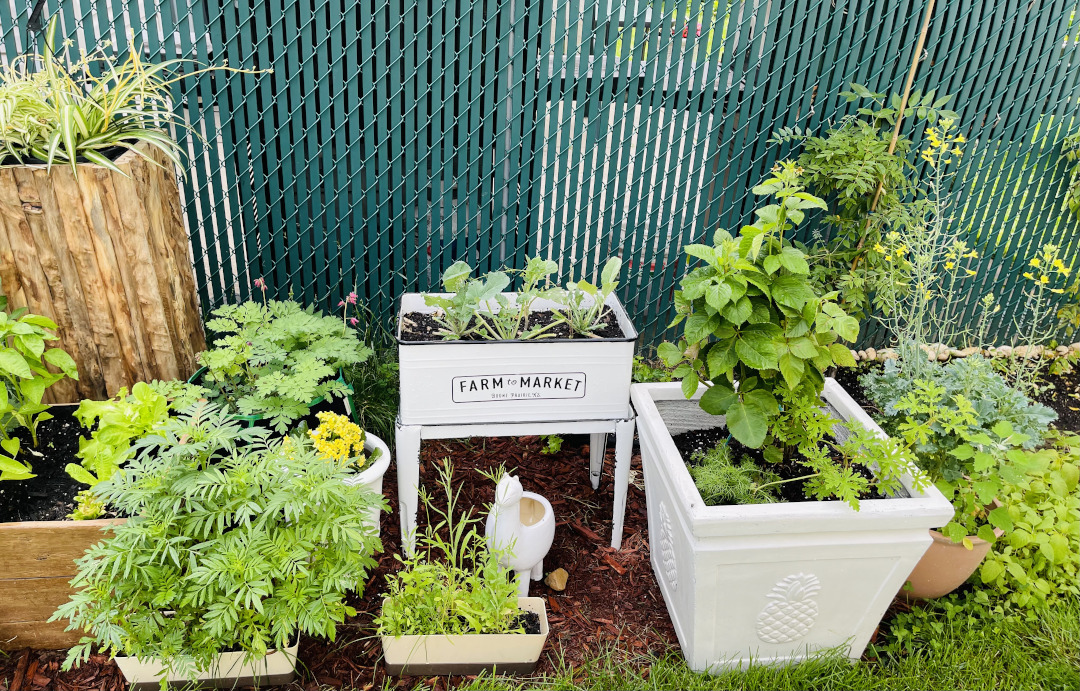 Mixing containers of different heights gives interest and dimension to the garden space.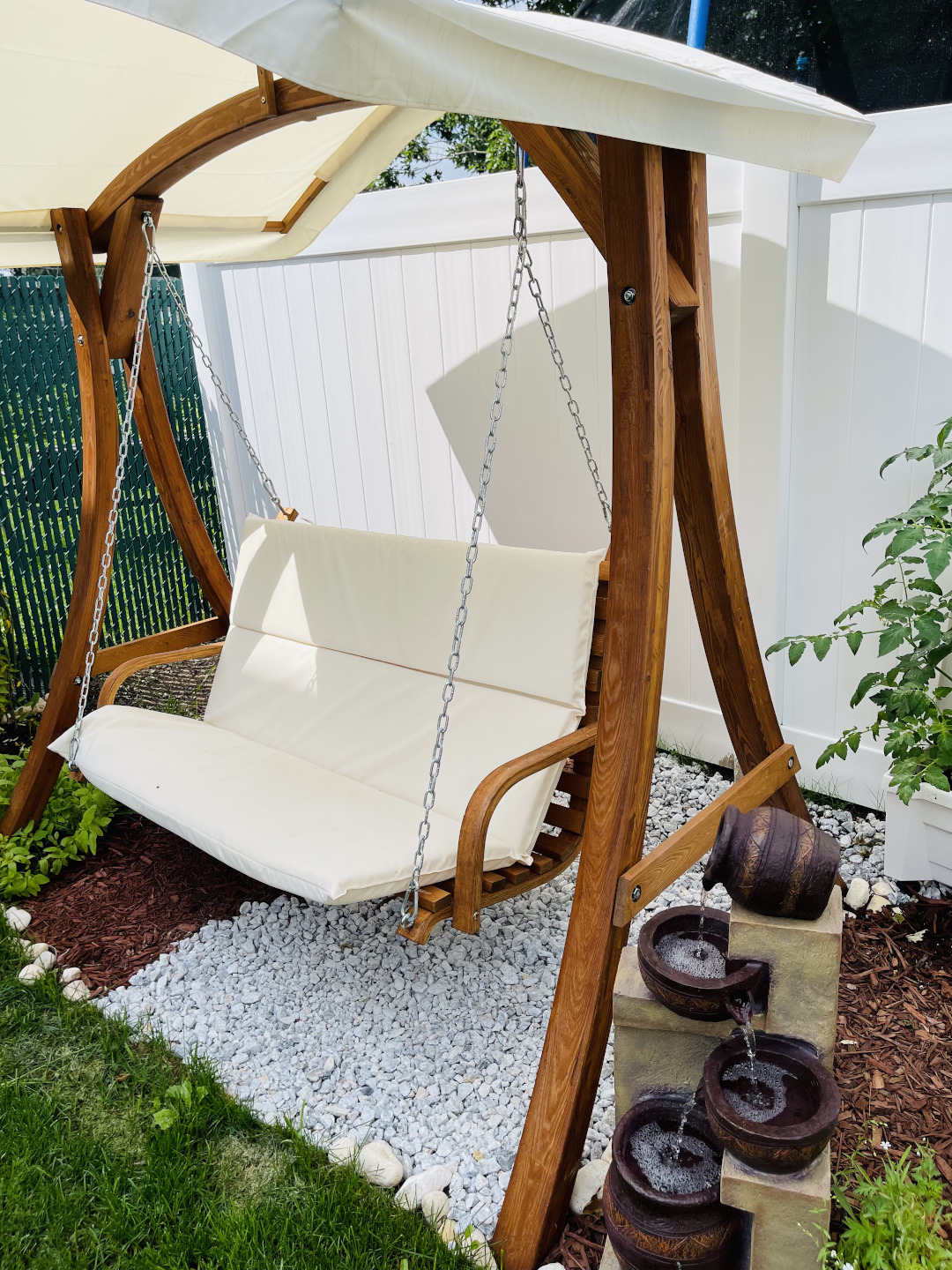 Of course, the most important feature in any garden is a great place to sit and enjoy it, with a water feature to add a soothing sound to the scene.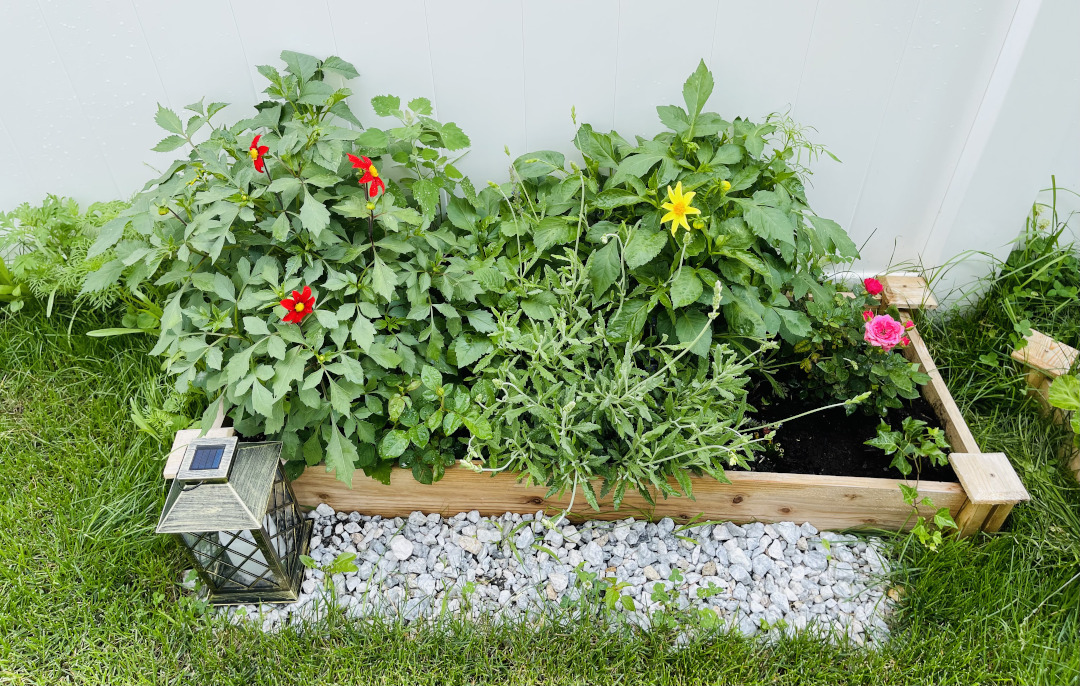 Dwarf dahlias (Dahlia variabilis, Zones 8–11 or as an annual)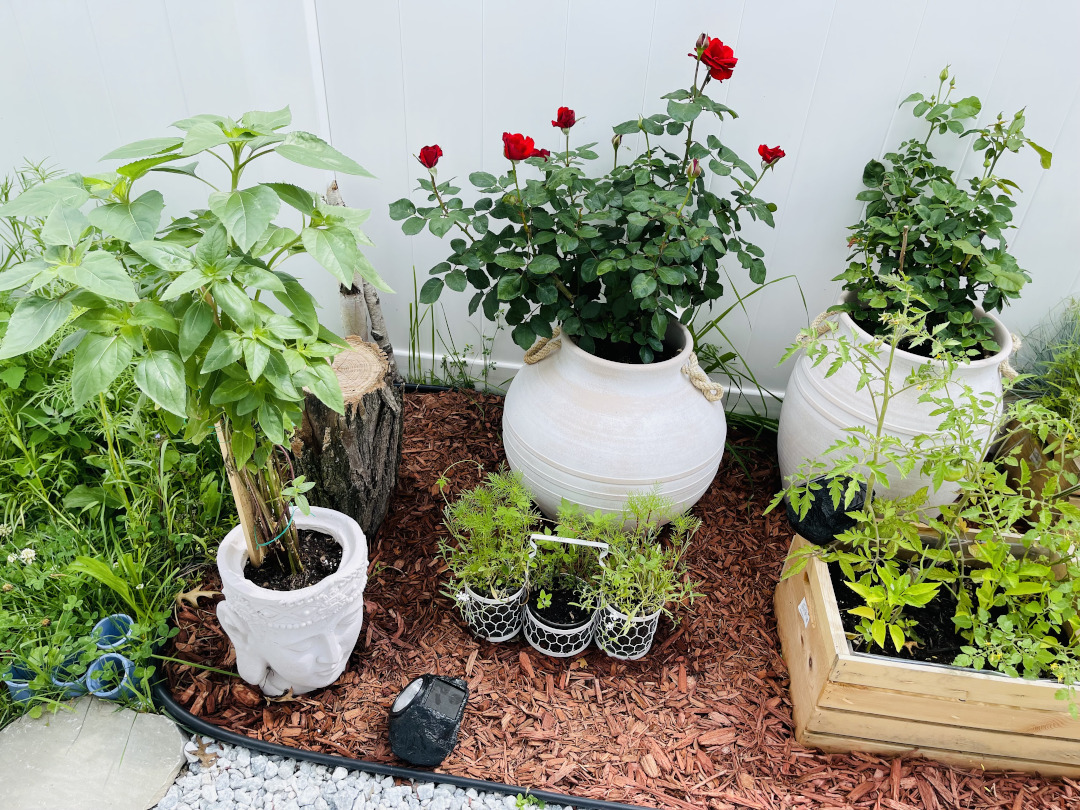 A beautiful red miniature rose joins other plants thriving in containers.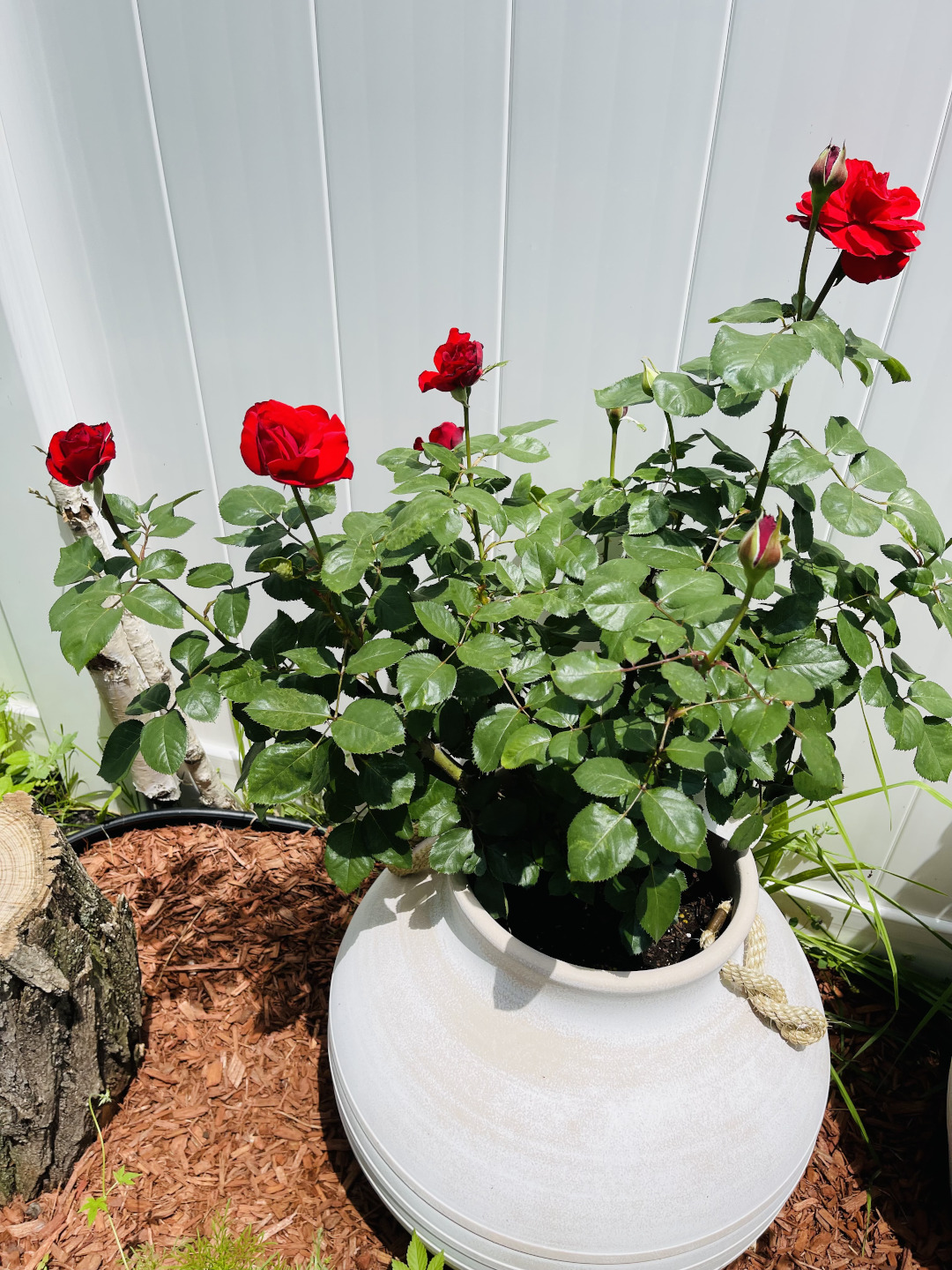 Miniature roses have all the beauty and character of their larger cousins, and they show off beautifully in containers or small garden spaces.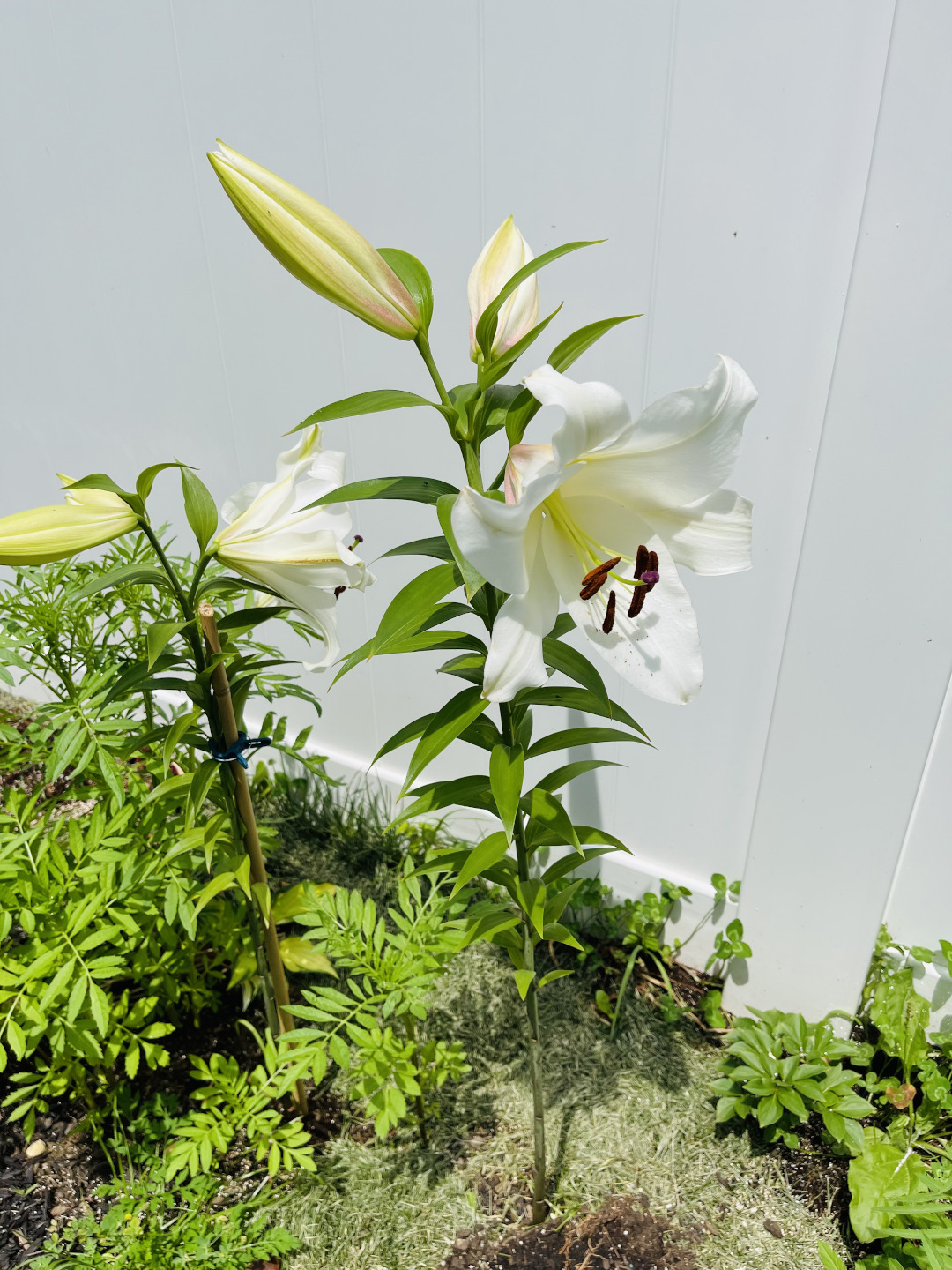 The huge white flowers of this lovely Oriental lily (Lilium hybrid, Oriental group, Zones 5–9) are filled with incredible fragrance.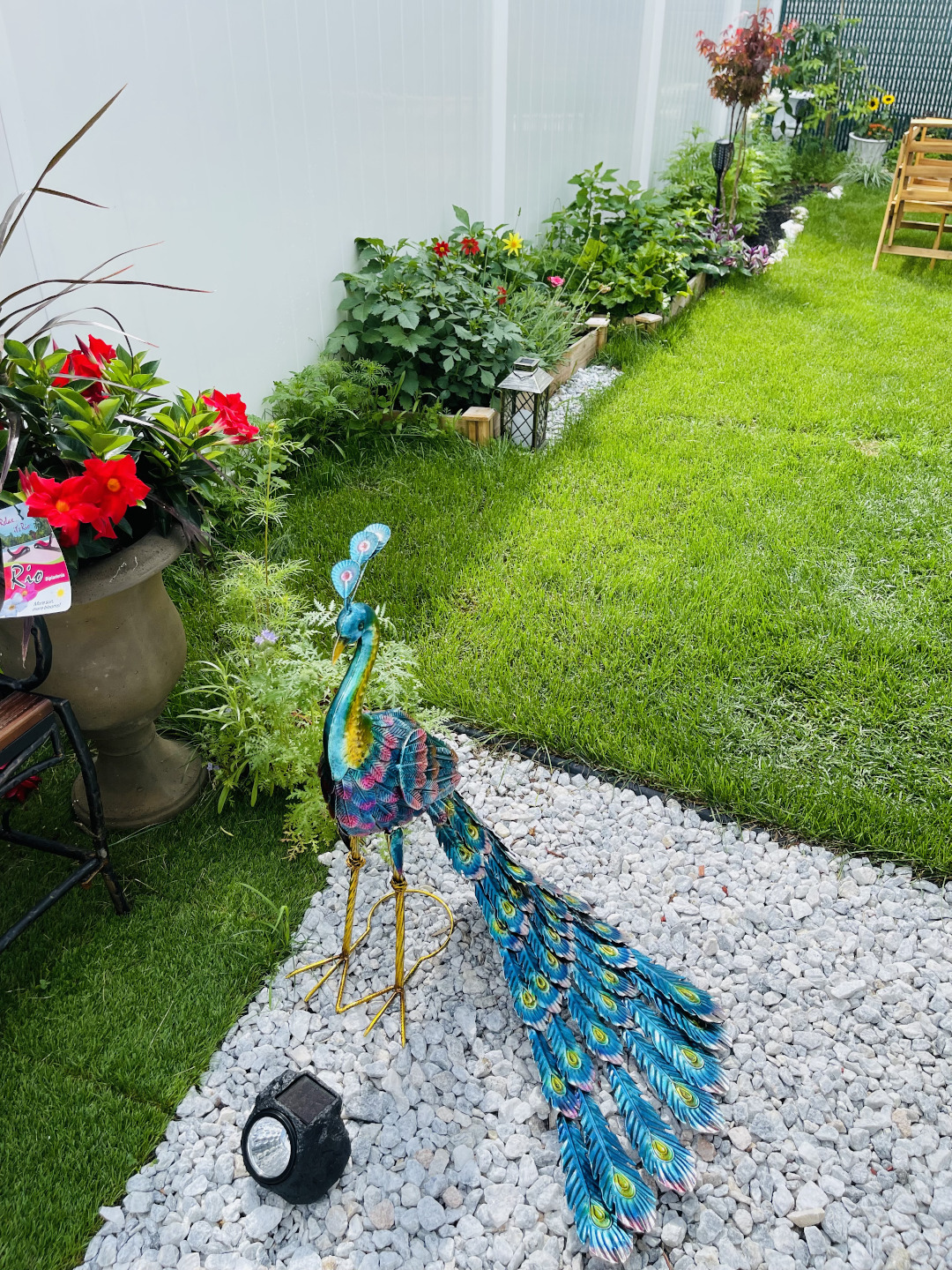 Not every garden can boast a resident peacock!