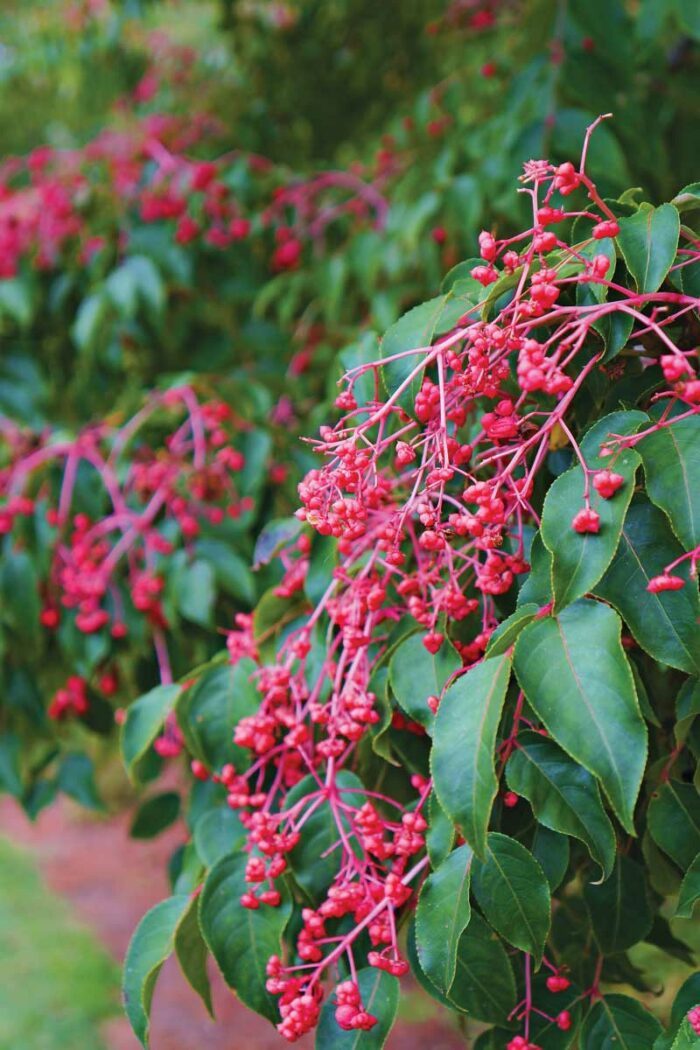 In 1985, internationally renowned plantsman JC Raulston brought back seeds of Korean sweetheart tree to the North Carolina State University Arboretum (now the JC Raulston Arboretum) for evaluation. JC had become renowned for his introduction of outstanding ornamental plants, including species and cultivars of trees, shrubs, and perennials. In 1993, as curator of the Scott Arboretum at Swarthmore College in southeastern Pennsylvania, I received a small box from JC that contained seedlings of Korean sweetheart tree. Over the next two decades, we too evaluated this tree, which has turned out to be durable and highly ornamental.
This small, upright tree can reach 20 feet tall (sometimes more) at maturity. It can be grown as a single-trunked tree, but often it is multistemmed with, ultimately, a vase-shaped habit. In summer, it has open panicles of yellow-white nonshowy flowers that lead to stunning late summer pink-red, heart-shaped seedpods that contrast with the pinnately compound leaves. The foliage turns to shades of burgundy and purple in fall.
Korean sweetheart tree is tolerant of urban conditions, including poor soil. On a recent walk around Swarthmore, I saw a Korean sweetheart tree planted as a small street tree. Probably due to its rarity it has never become popular, but it would make a good candidate for planting under power lines. This small specimen tree is grown for its exceptional fall fruiting, which can occur from August through September depending on the location, but it can also have a fairly long season of ornament. It thrives in the Mid-Atlantic but has shown an adaptability to the heat of the Southeast and is reported to also thrive into eastern Texas.
It is best displayed as a single specimen. At the Scott Arboretum, a single tree is planted in front of the dark evergreen backdrop of a Japanese red cedar (Cryptomeria japonica 'Yoshino', Zones 5–8). It would look equally stunning with a mass planting of a ground-covering shrub such as 'Henry's Garnet' Virginia sweetspire (Itea virginica 'Henry's Garnet', Zones 5–9) or a mass planting of a diminutive oakleaf hydrangea such as 'Ruby Slippers' (Hydrangea quercifolia 'Ruby Slippers', Zones 5–9). In both cases, the dark leaves would be a great color combination for the stunning, cerise fruits of Korean sweetheart tree.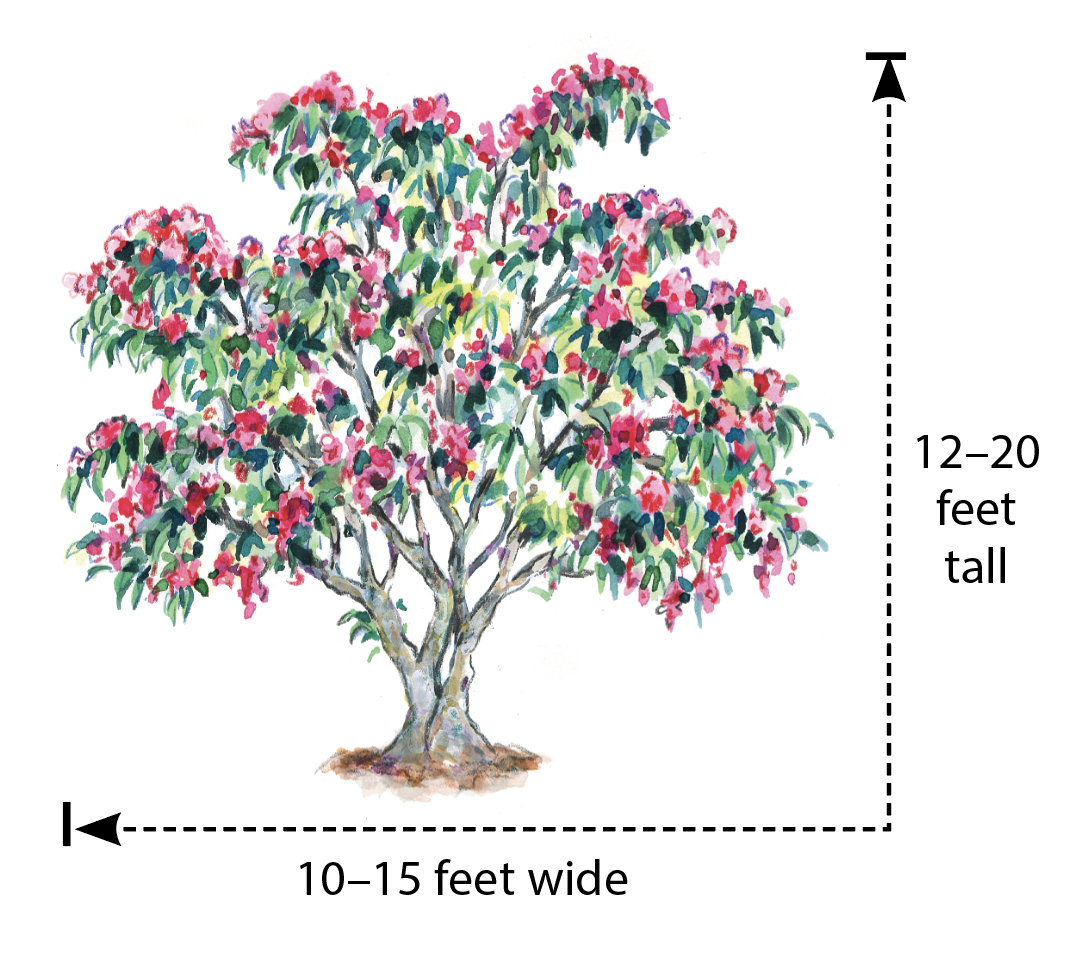 Name: Korean sweetheart tree (Euscaphis japonica)
Zones: 6–8
Conditions: Full sun to partial shade; tolerant of a wide range of soil conditions
Native range: China, Korea, and Japan
---
Sources
Digging Dog, Albion, CA; 707-937-1130; diggingdog.com
Forestfarm, Williams, OR; 541-846-7269; forestfarm.com
---
Andrew Bunting is the vice president of public horticulture for the Pennsylvania Horticultural Society.