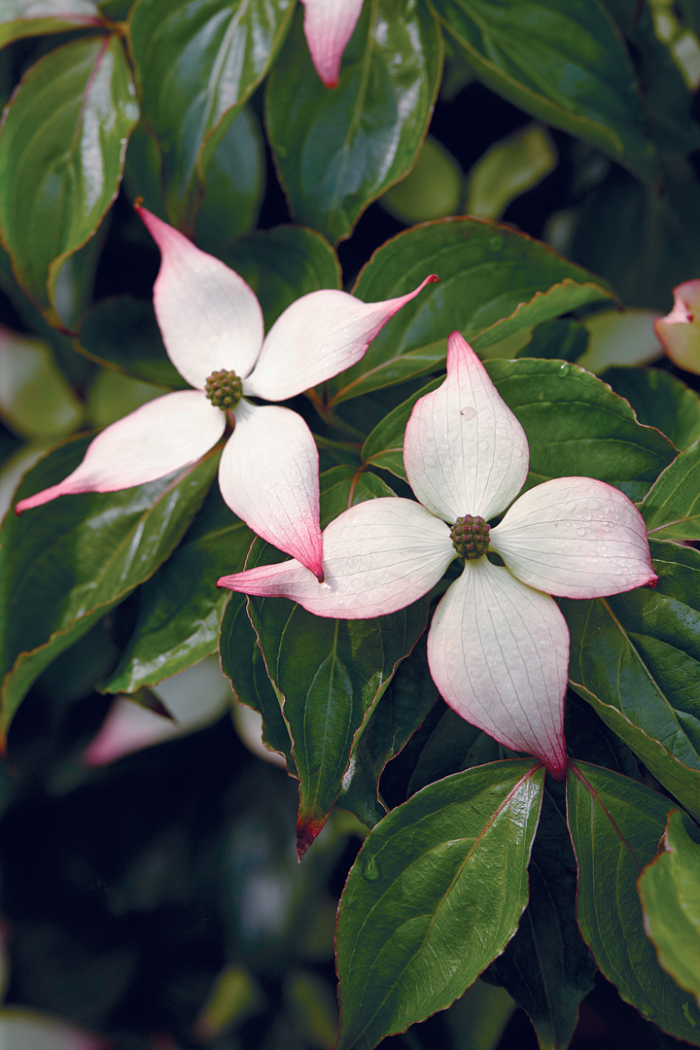 Have you ever experienced PSFM? It stands for "post-spring flower melancholy." It occurs after nature has given her best color seemingly all at once and then it's over. Wouldn't it be fabulous if there were a dwarf ornamental tree to bridge the gap until the summer color avalanche commences? Luckily, 'Little Poncho' can come to the rescue. This dwarf tree plays spring smart by fully clothing its dense branches with handsome 2- to 4-inch-long dark green leaves. Some say that they can sometimes see a bluish tinge to the foliage, which provides the perfect backdrop for the coming flower show.
Starting in late spring, 'Little Poncho' explodes with small yellow-green central flowers that are surrounded by four ever changing bracts. These innocently start green but refashion themselves to snowy ivory in time. The bracts taper at the ends and can rightly be called elegant. If that isn't enough, the bract color can easily last six weeks or more. (Yes, the magnolias should be embarrassed.) As they age, the ivory blooms get a lovely pink cast (pictured). In late summer to early fall, 'Little Poncho' delivers stunning fruit that resembles a raspberry, but with a slightly softer reddish-pink hue. These fruits are edible for humans, although it's really the feathered visitors who love them most. The birds are respectful, however, and wait while we humans view the beautiful fruit for weeks, then they devour the berries in late fall. Autumn also brings a handsome maroon-scarlet-orange foliage color. The more sun 'Little Poncho' receives, the better the fall color show. Over time, the bark will also exfoliate, adding yet another season of interest.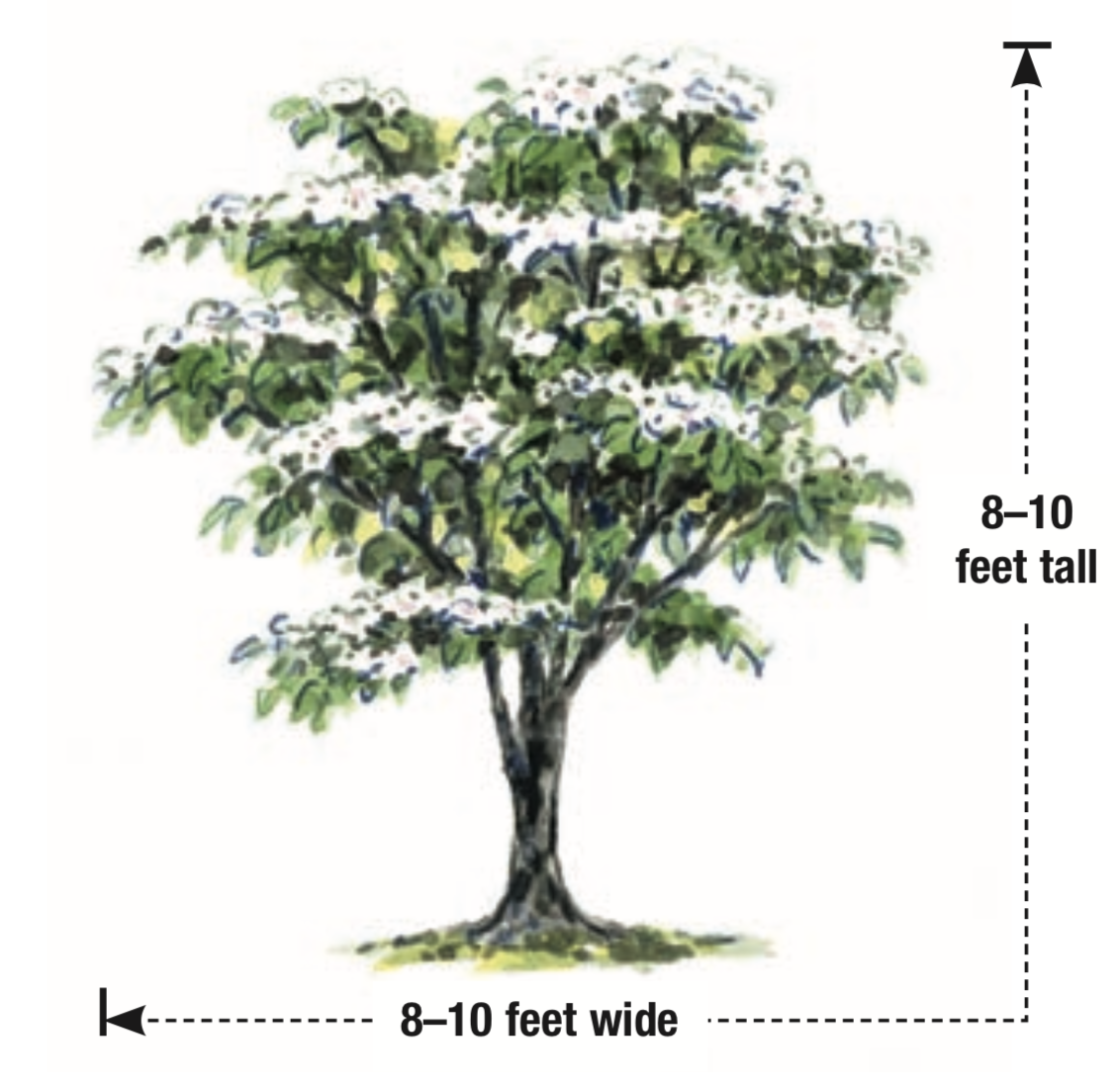 This sweet tree is more flower-bud hardy than the native flowering dogwood (Cornus florida, Zones 5–9), and it is resistant to dogwood anthracnose. Last winter the Chicago area experienced a late winter cold snap that killed off about 35% of my 'Little Poncho'. As spring progressed, the tree bounced back, persevering despite one of the worst bouts of winter weather on record. 'Little Poncho' is proof positive that great things can come in small packages.
'Little Poncho' kousa dogwood (Cornus kousa 'Little Poncho')
Zones: 5–8
Conditions: Full sun to partial shade; acidic, well-drained soil
Native Range: Asia
---
Tony Fulmer is chief horticulturist at Chalet, a specialty nursery in Wilmette, Illinois. Illustration: Elara Tanguy.
Sources
Spring Hill Nurseries, Harrison, OH; 513-354-1509; springhillnursery.com
Klehm's Song Sparrow Farm & Nursery, Avalon, WI; 608-883-2356; songsparrow.com