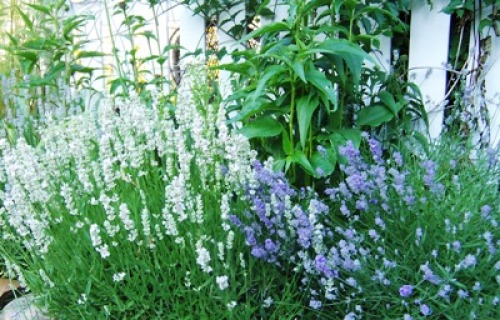 When I saw the lavender in my garden is getting ready to bloom, I was reminded of one of the most memorable gifts I've ever received—a jar of homegrown herbes de Provence. I treasured that small jar of blended dry herbs and opened it only when I wanted to add a French flair to an ordinary recipe.
There are probably as many recipes for herbes de Provence as there are French cooks. Containers of herb mixtures can be purchased at specialty shops, but it's easy to grow your own by planting all the herbs in this traditional blend.
One particularly aromatic mixture includes summer savory, fennel, rosemary, basil, thyme, marjoram, and tarragon. Some creative gardeners enjoy adding lavender flowers to the mixture as a reminder of the acres of beautiful lavender fields growing in the south of France. I have to admit—that's my favorite part of the recipe.
To create your own special blend, follow these steps:
Plant and cultivate a good variety of culinary herbs in your garden.
Pick herbs when they are at their peak.
Leave stems and leaves attached; hang to air dry in a warm dark place or place in a single layer on a drying screen until the stems and leaves are crunchy to the touch.
Select lavender flowers just as they are fully open; allow to dry.
In a small bowl, mix together 2 tablespoons of each dried herb and 1 tablespoon lavender flowers.
Store in a jar with a tight-fitting lid or another air-tight container.
For cooking, add by the pinch or teaspoon to turn ordinary potato salad into French potato salad, create savory sauces or add to rice and vegetable dishes (like green beans) during cooking. Use by the tablespoon as a rub for seasoning large cuts of meat, like a whole chicken or turkey. Mix with olive oil to brush on fish, chicken or pork before grilling.
Bon appétit!
For more on this topic, read Herb Blends to Grow for the Cook's Delight…